Hey guys,
Today is just another ordinary day… No! It is 1000th edition of Travel Digest hosted by @pinmapple. Yupiiii, time to celebrate. What an amazing number. By the number itself you have to know it is the project worth supporting and taking a look at it daily. How many amazing destinations were presented there? How many different experiences? What a spectacular photos were published there. I do my best to never miss a part of Travel Digest for the last few months, but 999 editions ago I didn't have a clue what that is if somebody would ask me. The team had clear vision building it I would say as it is not easy to stay around for 1000 episodes. I am supporting this project with my only delegation here on Hive. It is small one and I put it there long time ago, so now when I growth a bit I have to consider raising that delegation to help the project. I am also giving my daily upvote to Travel Digest as they deserve with featuring daily best travel posts here on Hive. If you are not supporting the project yet, you should consider. Stop by and check the Travel Digest winners few times and you will see it is worth it. I also do my best to support authors who are sharing their travel experiences with the rest of Hive world and I have to admit that my view as a curator is similar to @pinmapple team, so I curate many posts before they are even featured at Travel Digest at the end of the day. Let that be enough for the intro to 1000th edition of Travel Digest and honor comes in fifty photos travel story from my African adventure which is continuing from Namibia to Botswana. I really liked this part of my travel so it is just the right time to share it for this special occasion. Enjoy in my journey…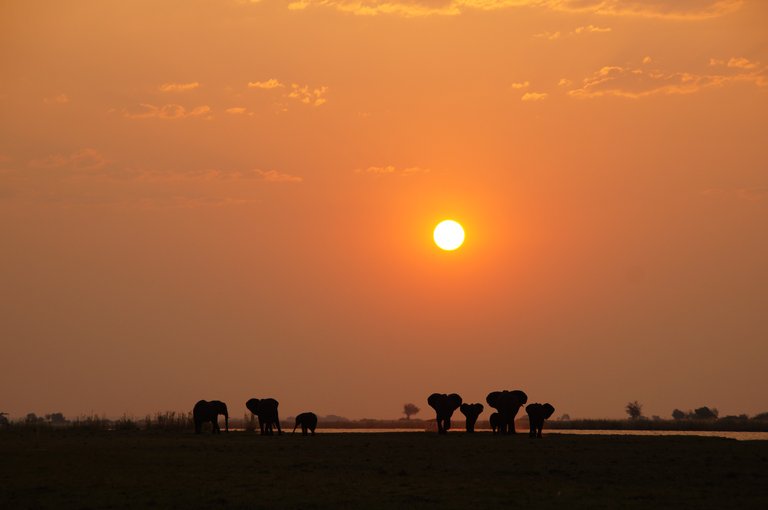 So after overnight at Mahango Lodge and breakfast there when cute little yellow bird came to join us at the table if you remember, we slowly left Namibia and enter Botswana. It is not easy to cross this boarded they say. It can take hours and they can just demand to leave them some money or other goods when crossing. We were warned about that by our local agent through whom we were traveling and I was talking about him in first episodes of this series if you might remember that. Well he gave us a great advice that some colleague of his awaits us on boarder and accompany us while we are crossing it. That worked out well and went smoothly. Still we waited about an hour to cross it, but no extra costs or any other problems. We gave this guy a little tip for helping us out. This is a standard procedure and many of tourists are doing the same. This guy and few others are there whole day helping us out. Something might change in between as it is already 5 years from my visit, but I seriously doubt :) Good African experience crossing this boarder. Also when you enter in the station if I can call it like that you see photos of all their leaders on the walls, by hierarchy. Another fun fact was that this guy warned us about police control which will be on second turn (or maybe third or fourth, don't remember exactly) from there. He said watch the speed and have the lights turned on or something light that. He also warned us that he will request something from us even though we will do everything by rules. And it was really just like this guy said. Police control was there we were doing all as we should, yet they stopped us anyway. He wanted some small amount of cash for I don't know which reason. We didn't want to give up and stand by "we did nothing wrong" like the guy said and after few minutes he let us go, without anything. Interesting start of our trip in Botswana. Another thing happened after about 15 minute drive, there was one police officer or military / border control person walking by the road and stopped us for a ride to the city. We stopped and pick him up. Feeling was a bit weird as we only enter the country and had some interesting experiences already, but it was all legit at the end and this guy was kind and very grateful for the ride at the end. It was a short ride to city called Kasane where we stayed at Garden Lodge. More from Garden Lodge will follow in my next episode. Just to recap Namibia at this point in a few words. Amazing country which offers so much! You can find all you can think off from the wildlife, you have people who are still living very much as they were living hundreds of years ago, their culture is genuine and their happiness transfers to you at the moment you meet them. You have also other natural sights which amaze you like Namib Desert for example. Food was the best I ever ate. Tried all kind of game meat and it was delicious. Lodges are mostly stunning and could spend nights on the same location if I would have time and money. Yap, money wise it is not a cheap destination, quite the opposite. Still depends how you travel. It offers great possibility for budget camping as well or for group tours where you are camping, but if you are doing self-drive tour and staying in lodges like we did it is quite pricy, but still much below Botswana for example. I had traveled some part of the World and Namibia pulls me back the most. I am checking some flight tickets and their currency exchange rate all the time. You can find some good deals at the moment, but time is not the best as we all know. We will see what future holds, but I am sure I will meet Namibia again, possible more than once. That is conclusion of my Namibian travel and this part is already dedicated to Botswana, where we spent only two days.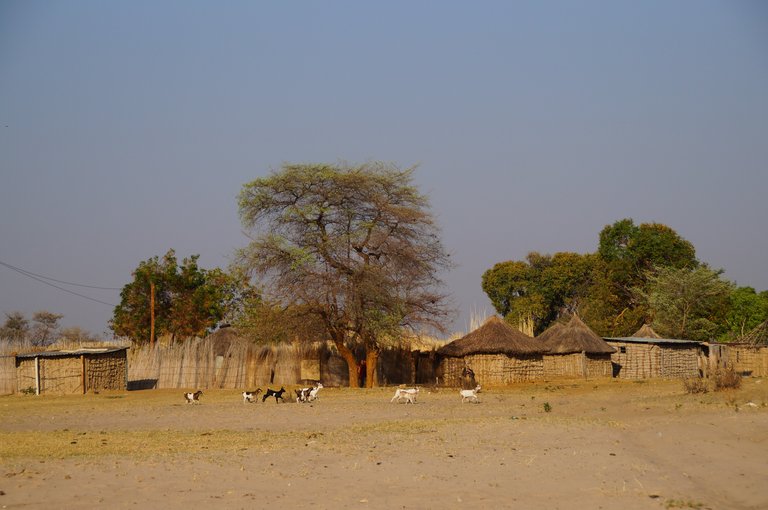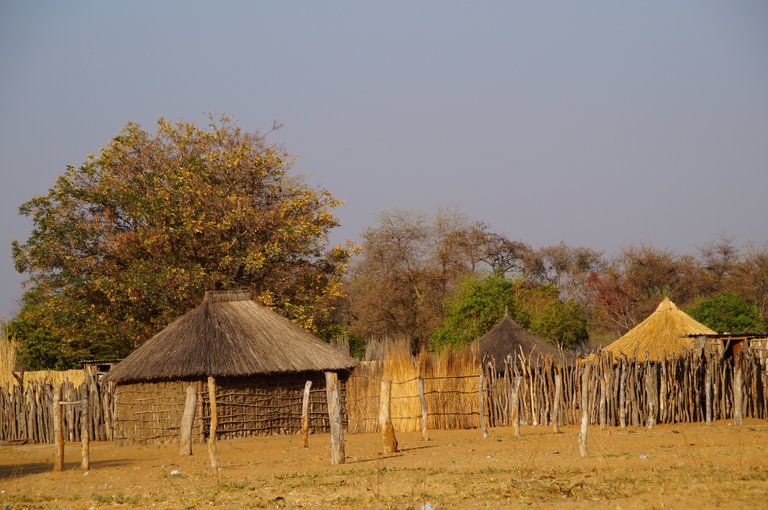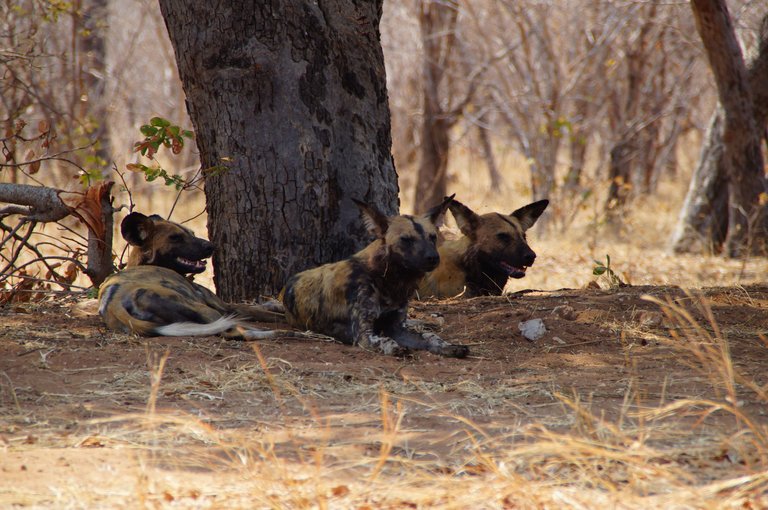 Main part today will be our arrival day at Chobe National Park where we did sundowner boat cruise. Unforgettable experience! I am writing this after 5 years and I can still see all that natural beauties in my eyes and remember how good the wind felt while we were cruising on a boat through Chobe River. Chobe is third largest national park in Botswana, but it is well known as it offers great game watching possibility and it is very diverse. Totally different park compared to Etosha which we visited in Namibia. Chobe is most known by its elephants. They have the biggest population with about 50.000 of them walking freely through the park. Also these elephants are special as they belong to Kalahari elephants specie which is known to be the biggest in size. And yes, I can confirm that elephants really are starts of this park. We saw so many of them, but wouldn't mind meet twice as many… Each is special on his own. You see herds, you see single elephants, we saw an elephant up to a week old, we saw dominate males, we saw how they were drinking water, cooling themselves, playing and saw also majestic moment of them crossing the river. That moment especially stayed in my memory as you can not see that every day. They do some sort of chain while crossing so that each elephant arrives safely from one bank to the other.
Chobe also offers African Big 5, but more from that in my next episode when we went on game drive with a vehicle. This afternoon was all about elephants and I didn't mind. We saw other animals as well, which were amazing. Really big crocodiles, some of amazing birds with fish eagle among them, another member of Big 5 - the buffalo, I should not forget about hippos grazing out of the water which is rare thing to spot and I could go on and on, but at the end of the day we came back to elephants in combination with sun…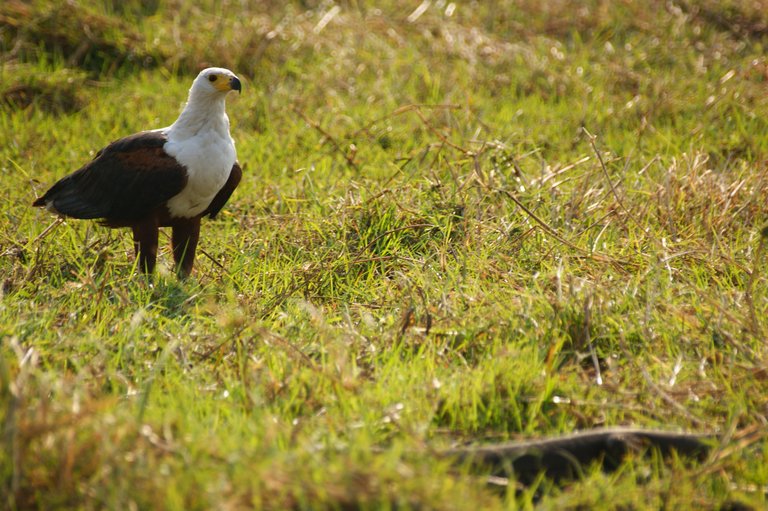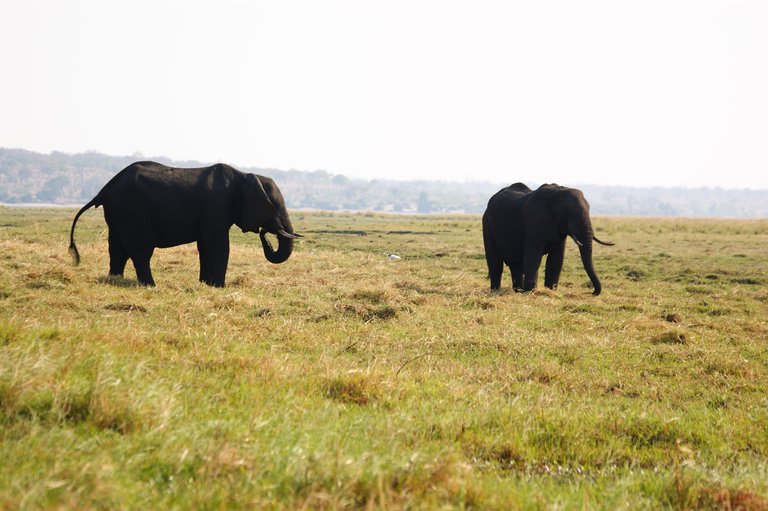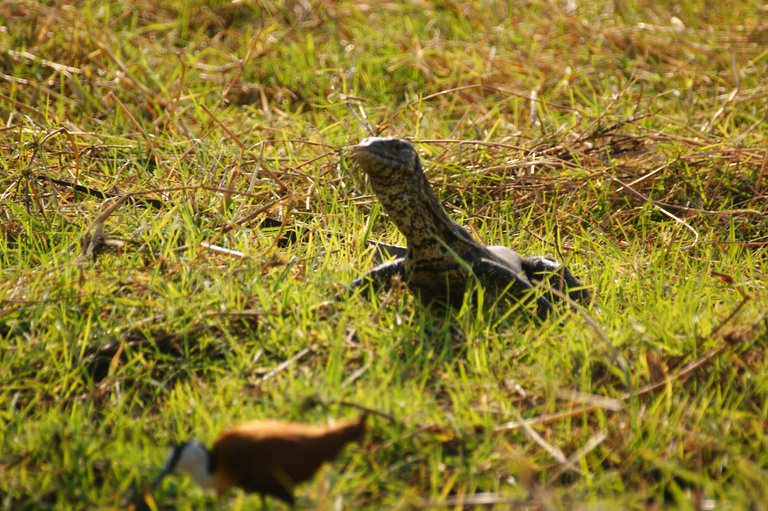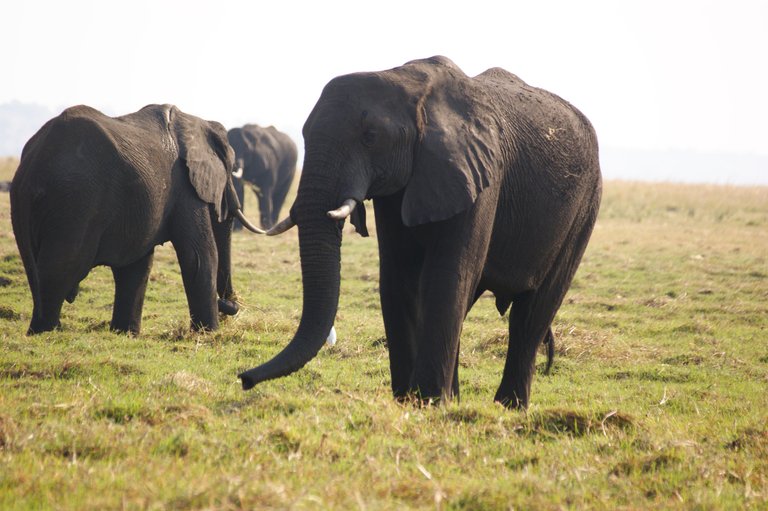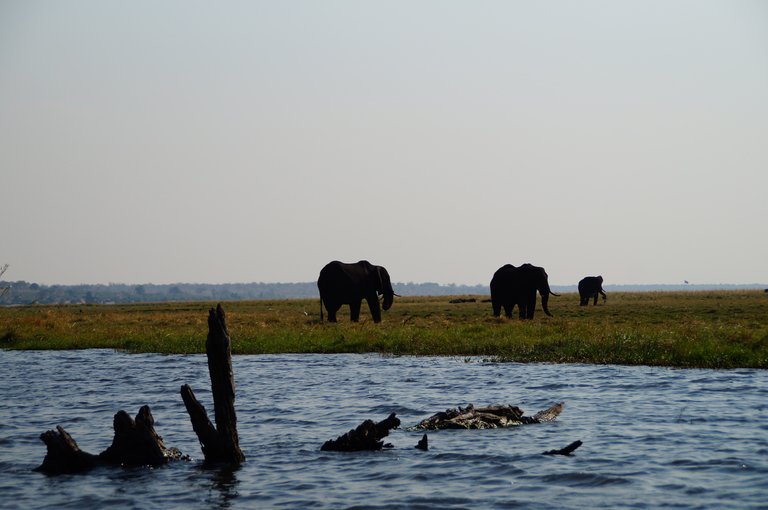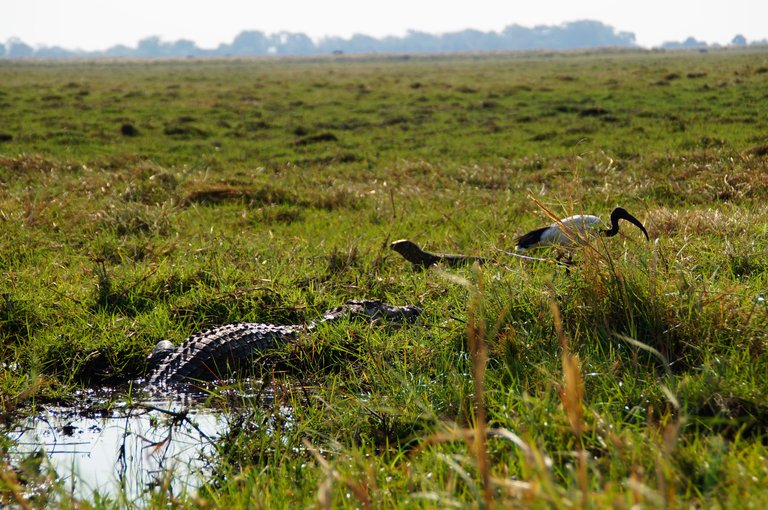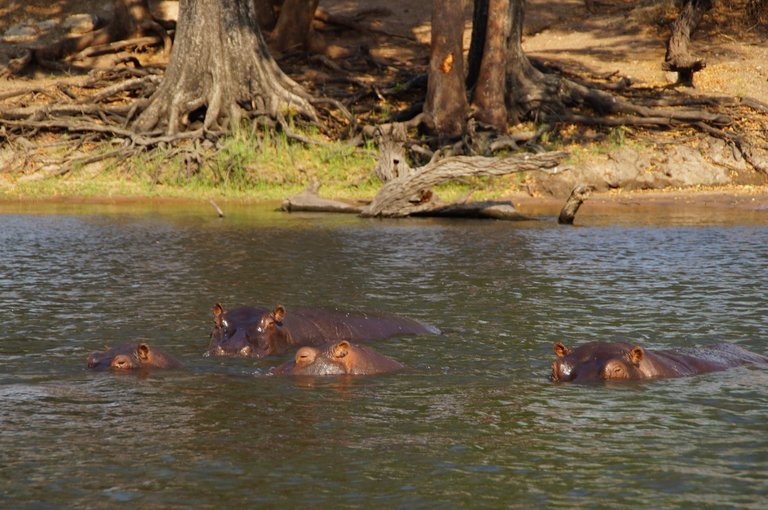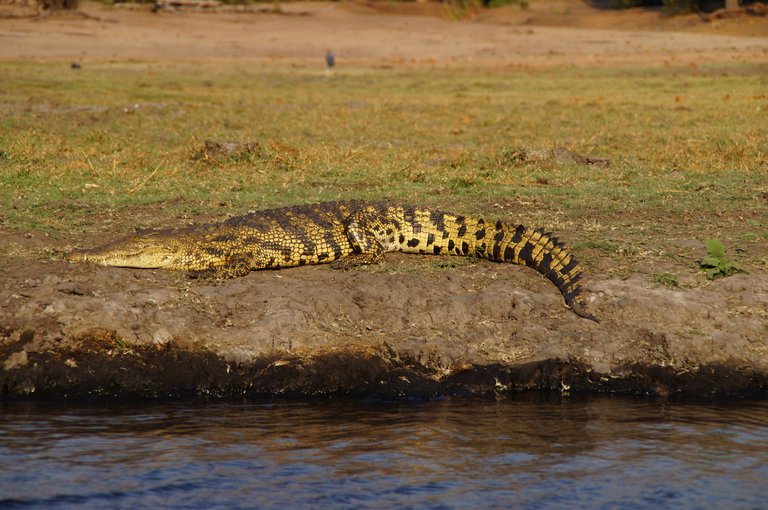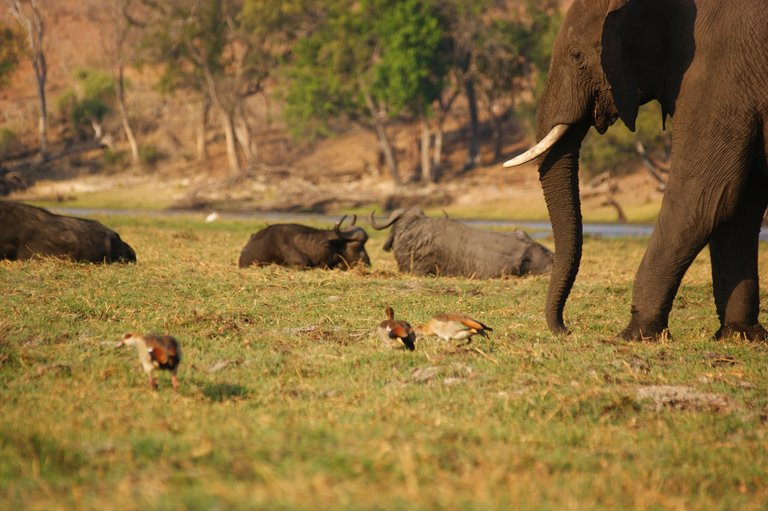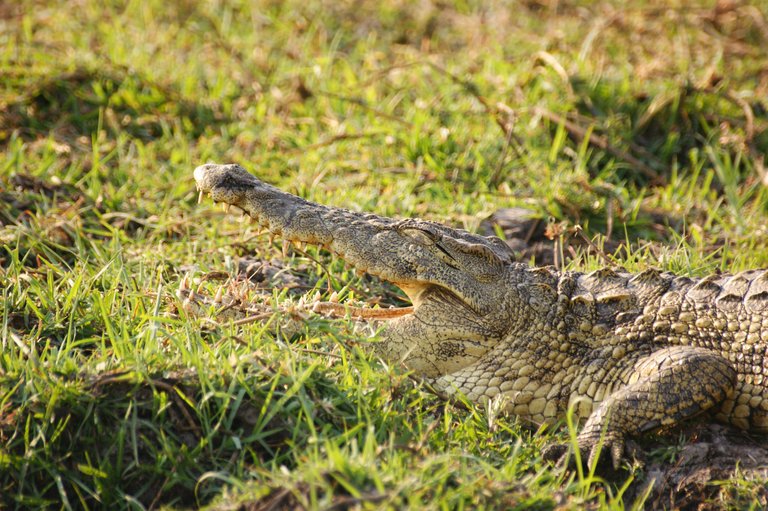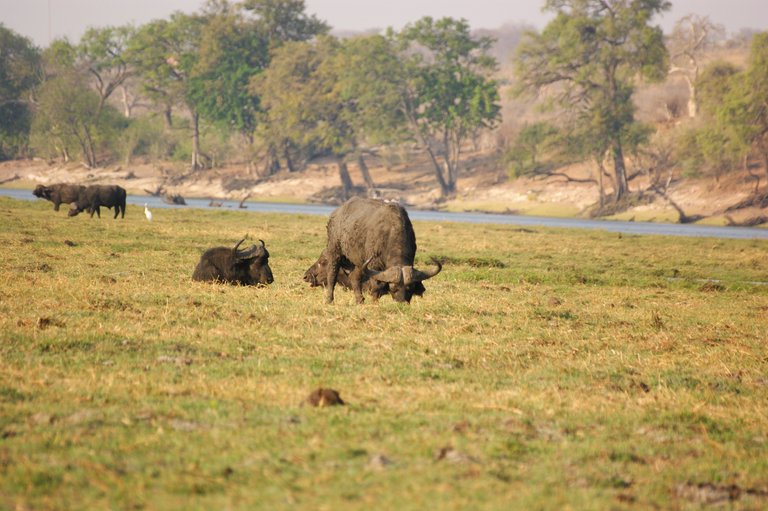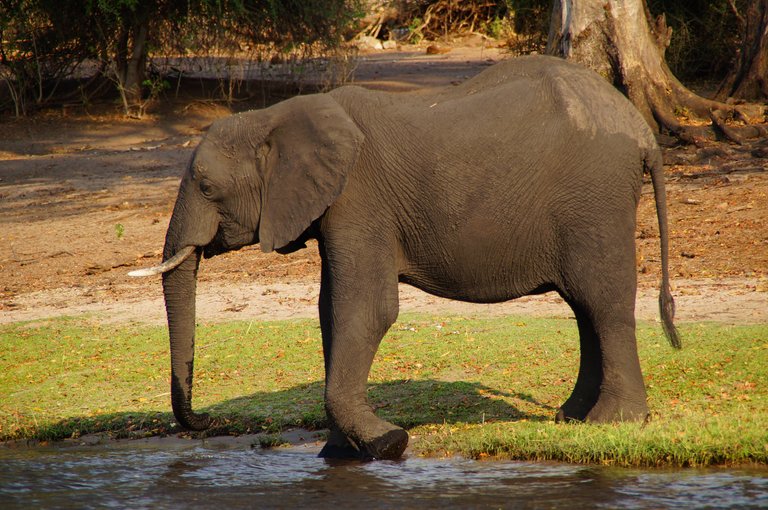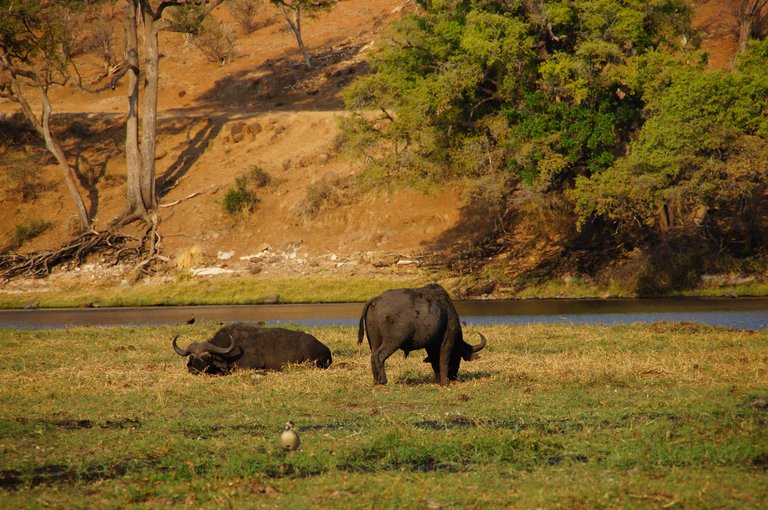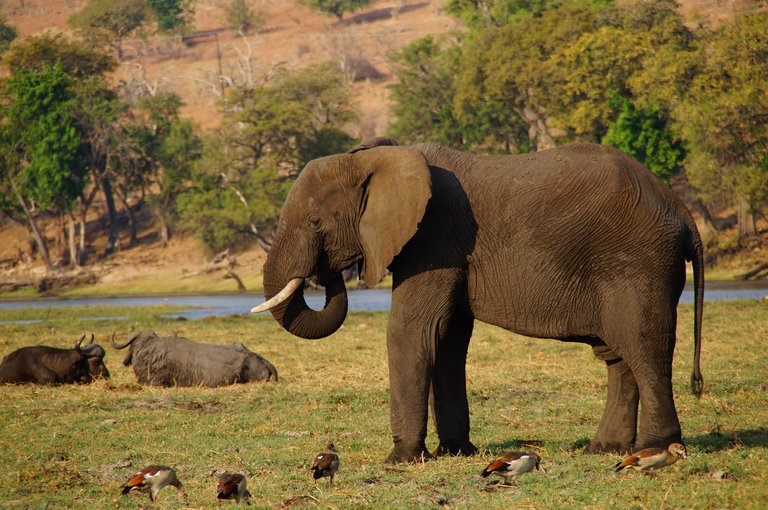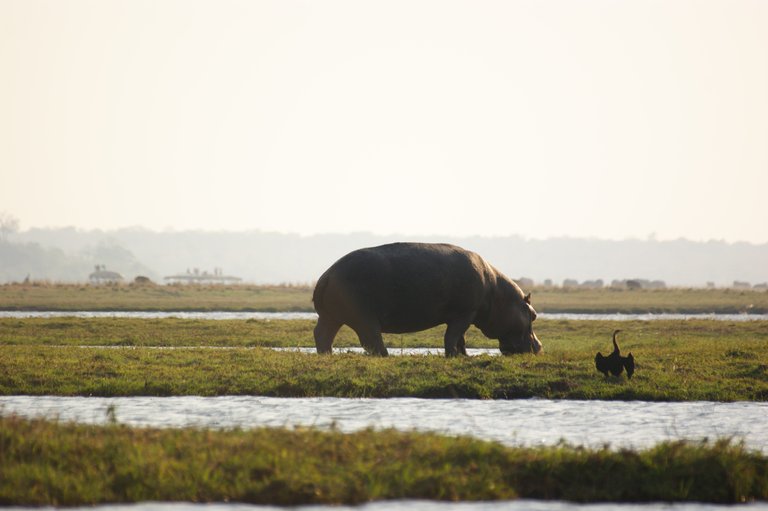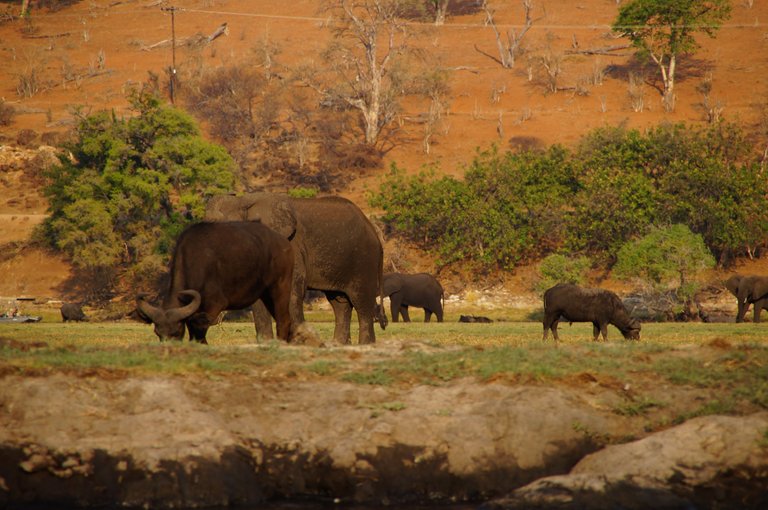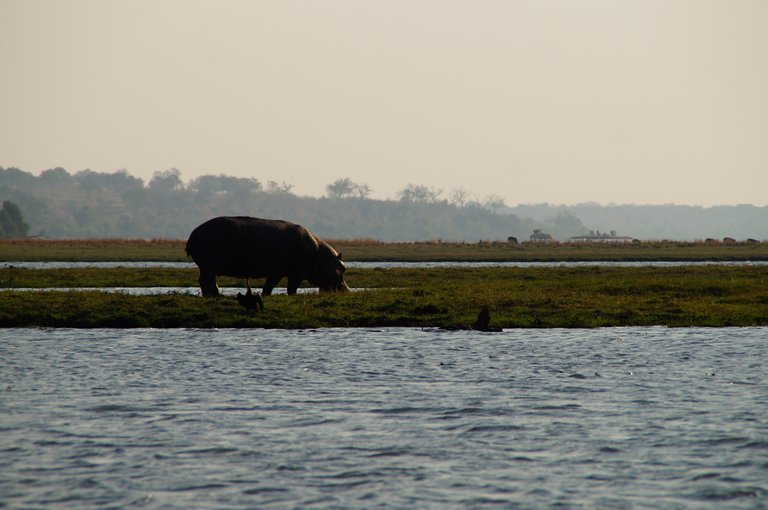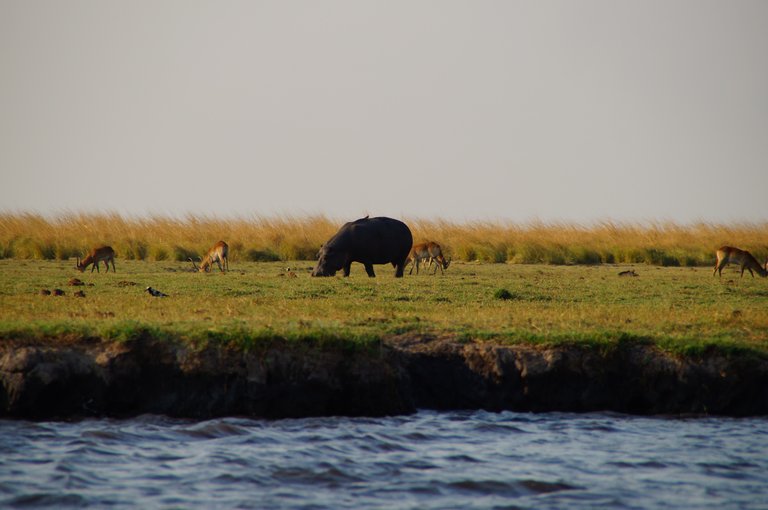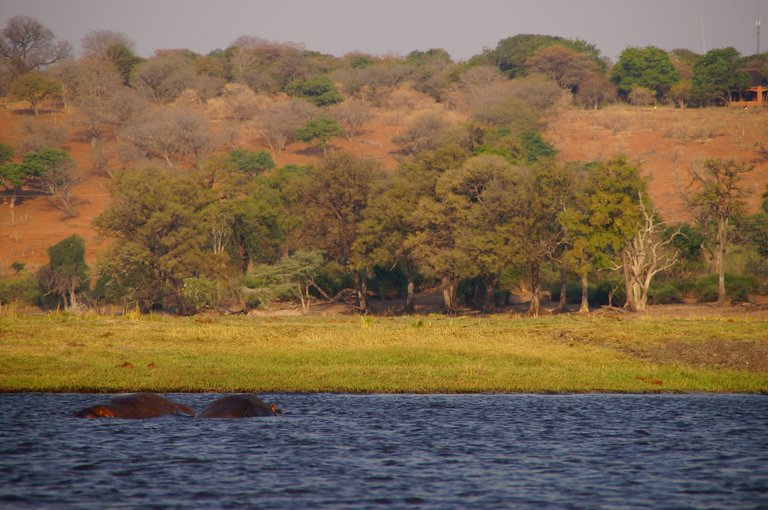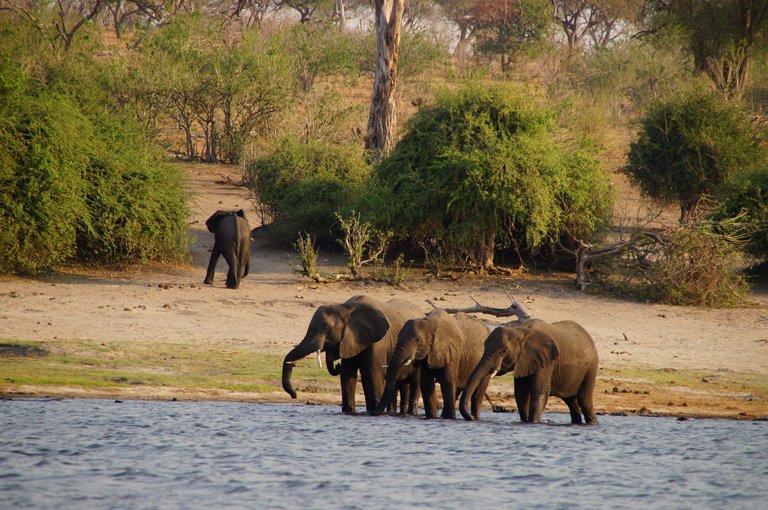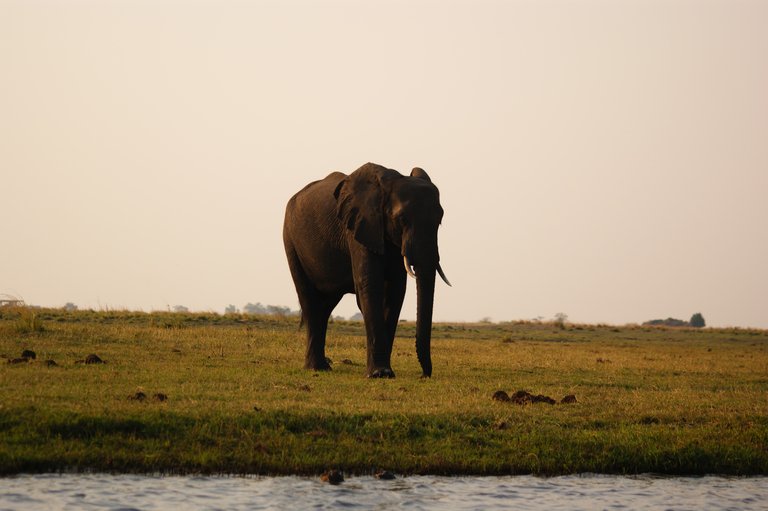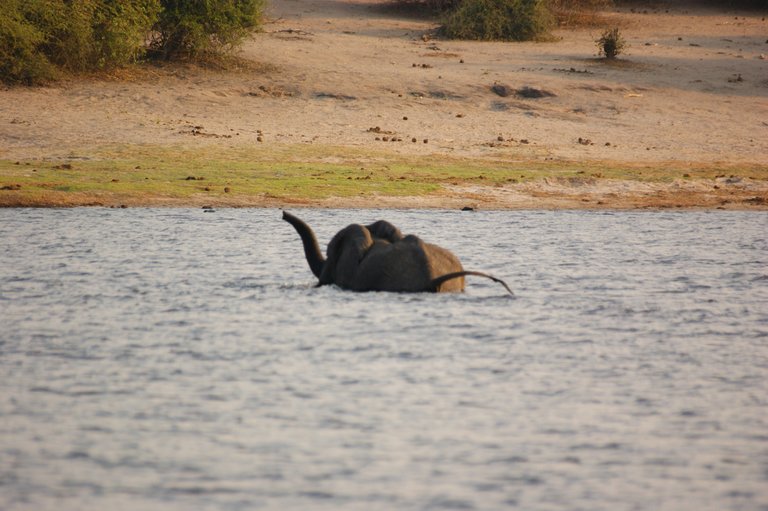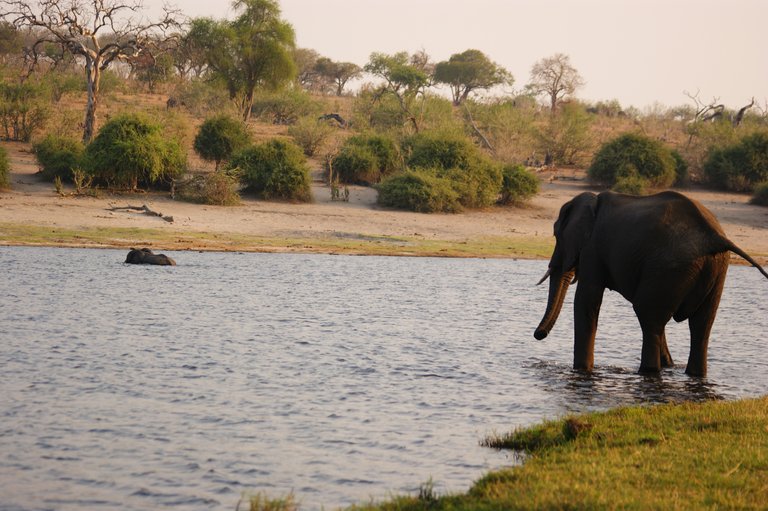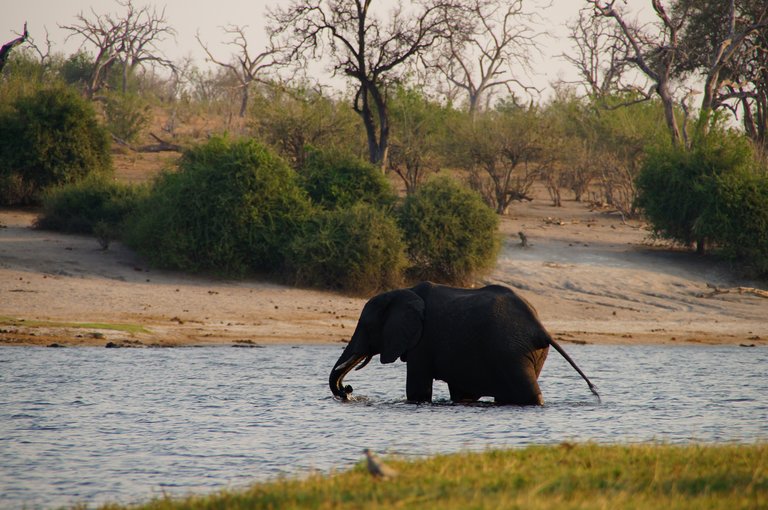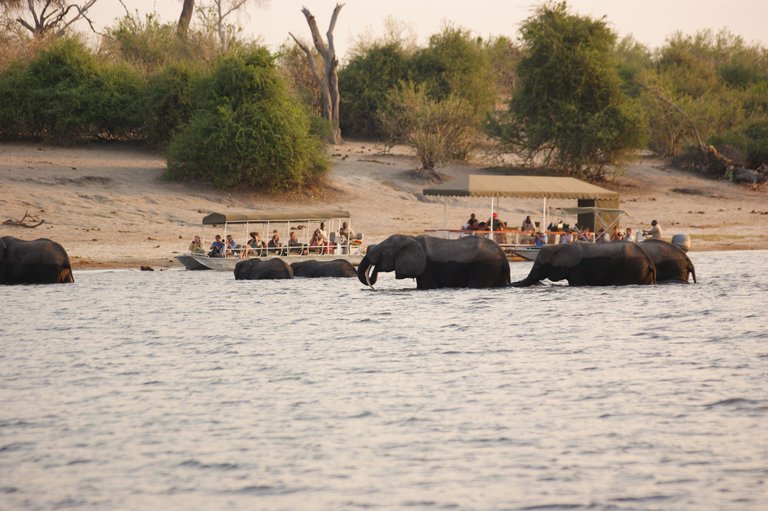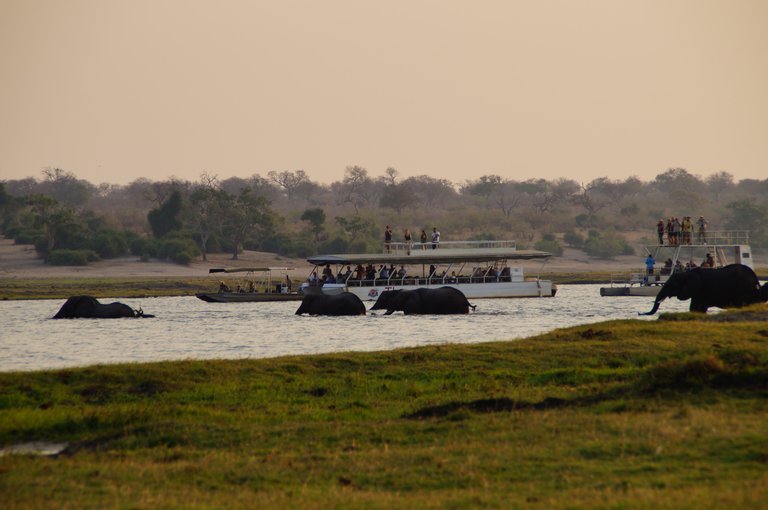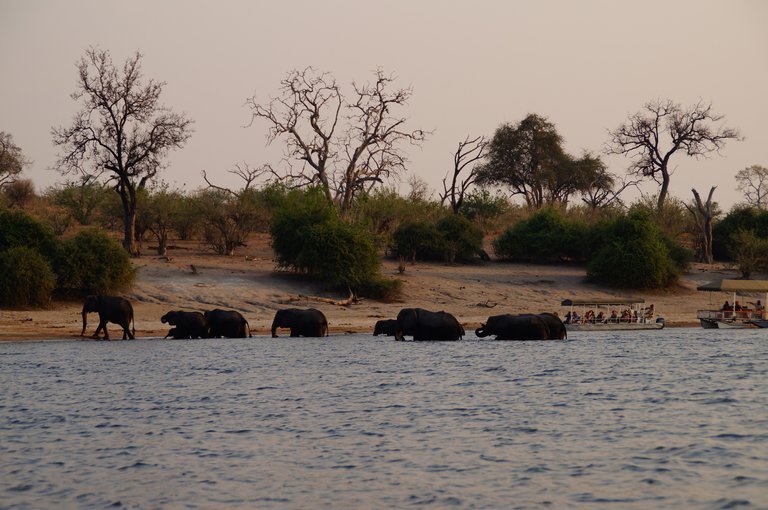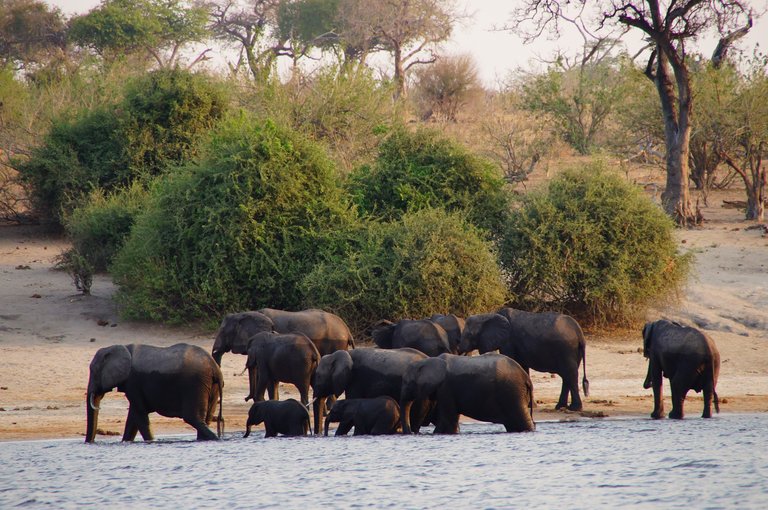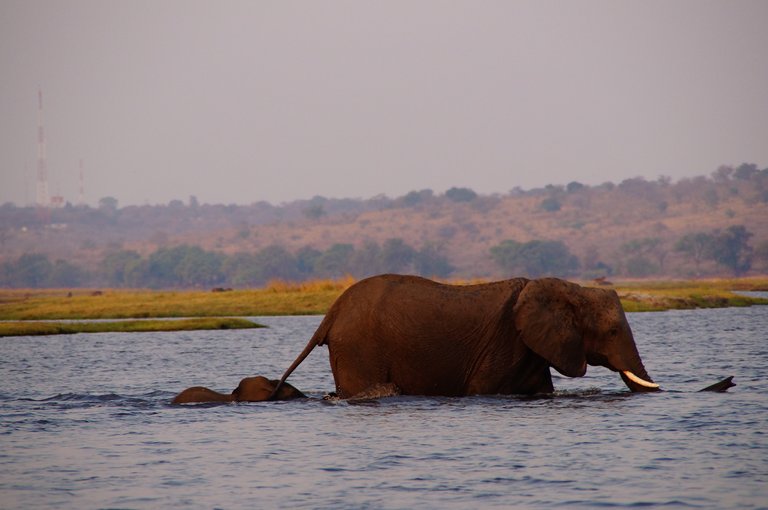 Ohhh my, what a scenery was that. I already share some photos of that moment, but not all of them and I can watch them over and over again. Sunset is one of the most amazing photography opportunities and to crown it with elephant silhouette is truly amazing in my eyes. I can say that are some of the best photography I ever created.
I don't want to keep you waiting. Feel free to check all the photos below and please share your opinion. I encourage you to ask questions as well. I am sure you are interested in something I didn't write. I hope I will have an answer for you, but in any case don't be afraid to ask.
That should be all for today folks, special day for me 5 years ago and today is special day for all who are daily following Travel Digest. Thank you to be among us and keep up your good work!