Hello! Hi! Mabuhay! How are you dear Hivers? I hope everyone's doing fine!
Each one of us has days that we called special, remarkable and memorable. It may be a graduation, a business opening, marriage, birthdays, the day you were hired or the day you passed the most difficult exam. Whatever it is, it gives us the best feeling and experience in life. In this blog, I am going to share mine, a simple date with my father to this paradise, the Simala Shrine.
---
The Exceptional Paradise, Simala Shrine
Simala Shrine is located atop of a mountain in Sibonga municipality, barangay Lindogon. It is built and established a long time ago that I remembered, when I was in elementary, I always dreamt of coming in here.
It is a church founded by a monk for believers to pray. Today, thousands of people visited this place everyday. The view is breath taking and the ambiance is solemn. You will really feel you are in the paradise in heaven.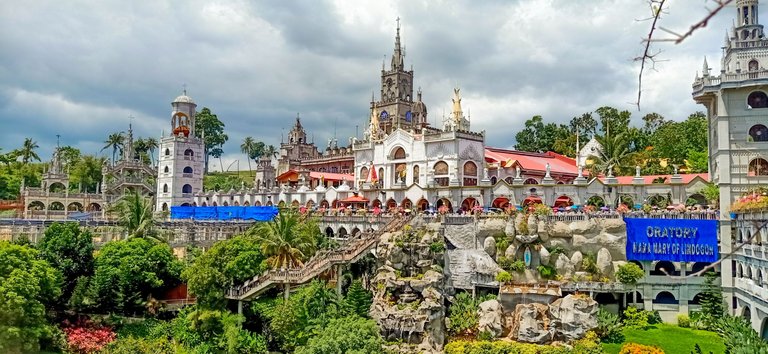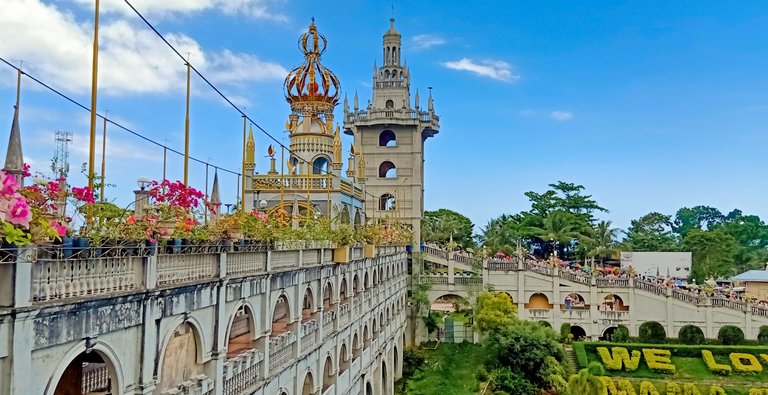 ---
I love Views
Since it is located atop of the mountain, the neighboring surroundings are all green and hills. There are also few houses built in the distance. Even though the Shrine is crowded everyday, yet the fresh air is enough to sustain all.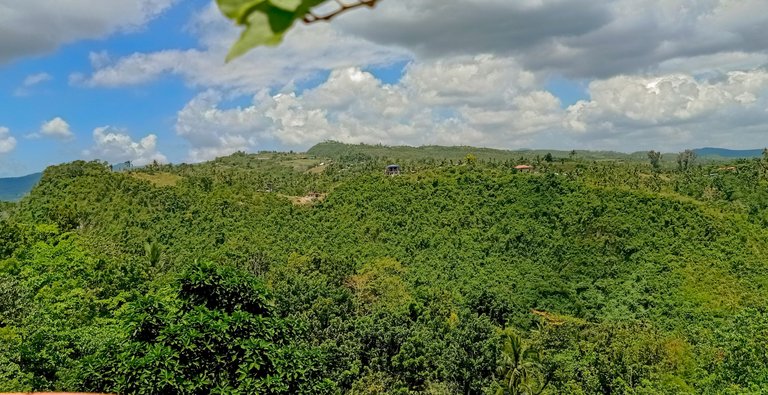 ---
Awesome Structures
The shrine is huge that it will take you an hour or two to roam around the whole place. Once you reach the place, you will really look up for how it was built. The structures look really strong and sturdy.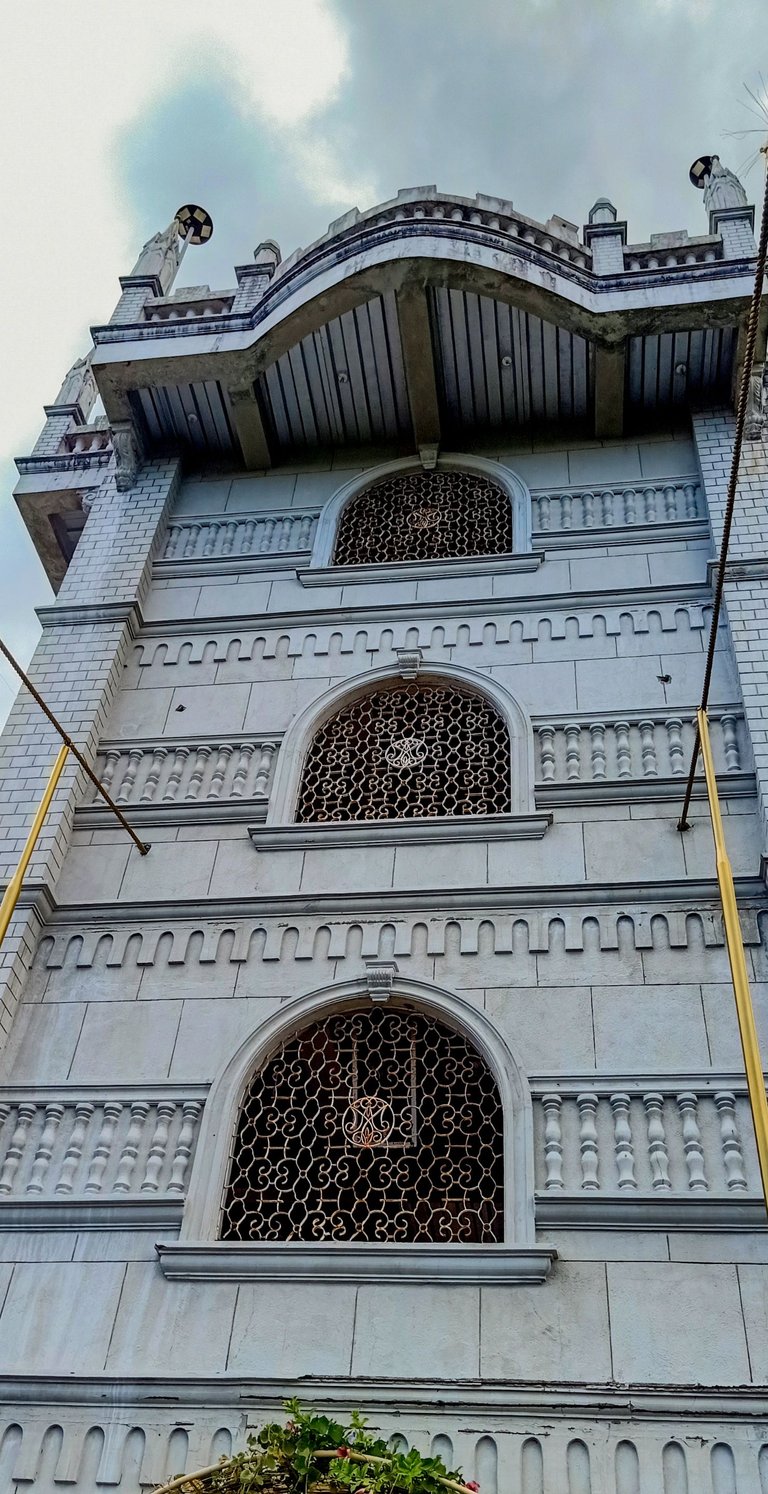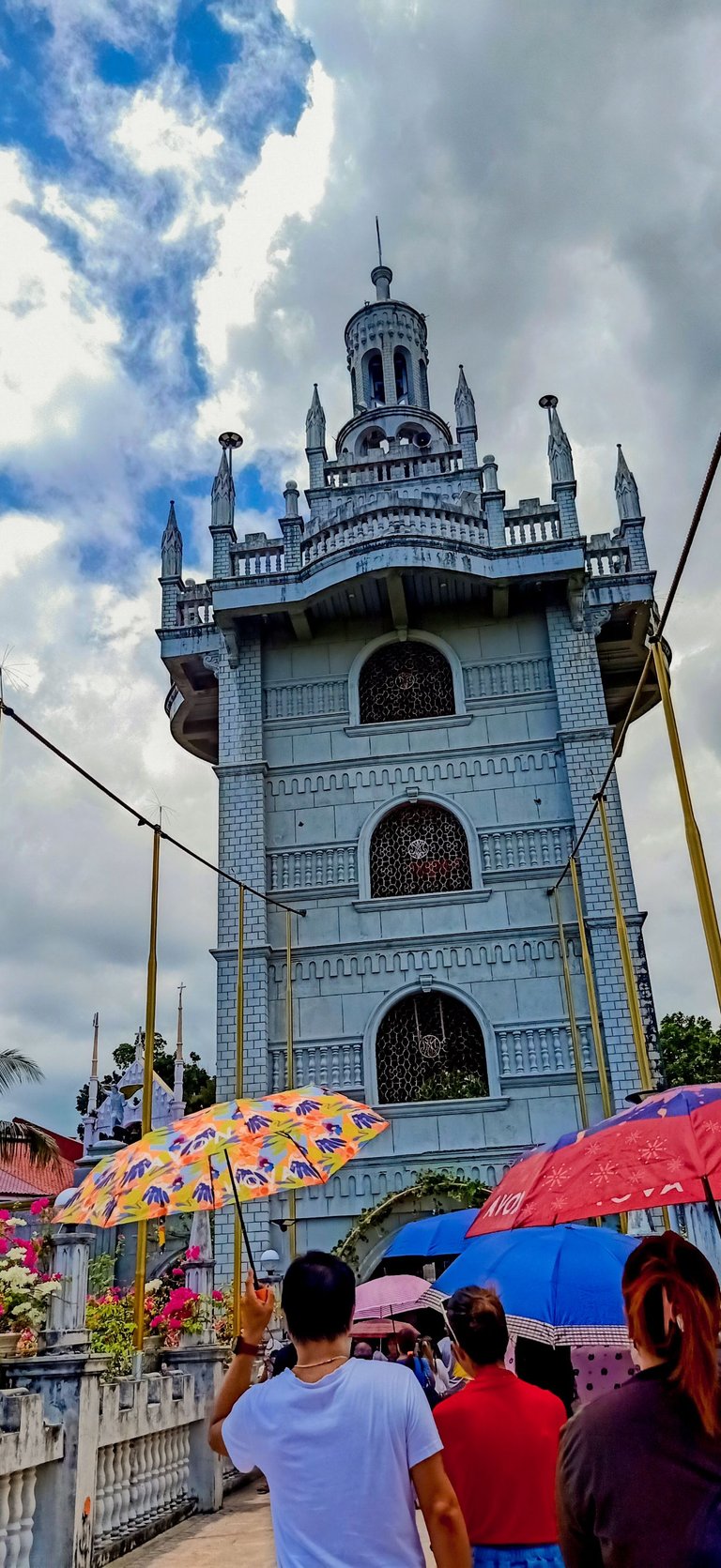 ---
Jaw-dropping Lake
One prohibited place to go to here in shrine is the lake. No one is allowed to go near for pictorials. So you can just take photos from afar. But I guess, it's better for the lake to stay untouched to maintain its beauty. There is also a mini falls and a kiosk.
When I went there in 2017, I was able to go near to take a picture. But during that time, it was not fully developed yet.
This lake can be seen below the walls and structures of the shrine. So while queueing up, you can do sight seeing and enjoy the fresh air.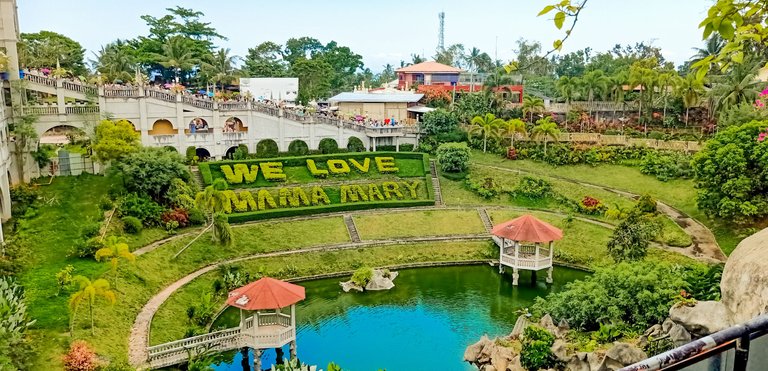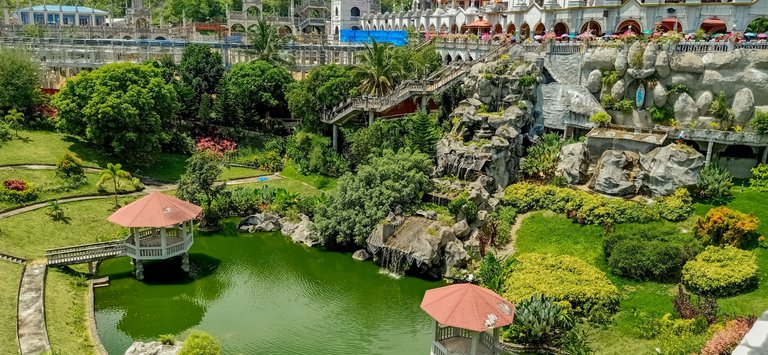 ---
The Pillar of Crown
Annually, there are new structures and features of the shrine as beautification. Not only that it is a place for people to pray, but also, it becomes a tourist attraction in their municipality. Because of the donations from people, it becomes even more beautiful and beautiful.
When we went there, the crown built above the pillar was already fully furnished. The construction was started in 2020.
The walls look so strong. The design is perfectly amazing. Well, I have not seen any perfect view in this place.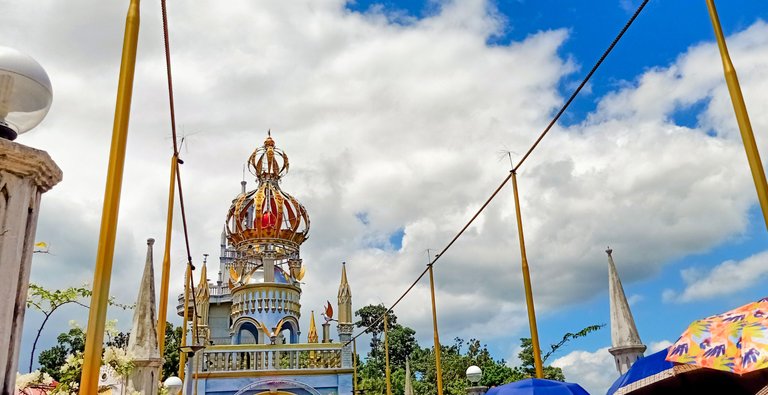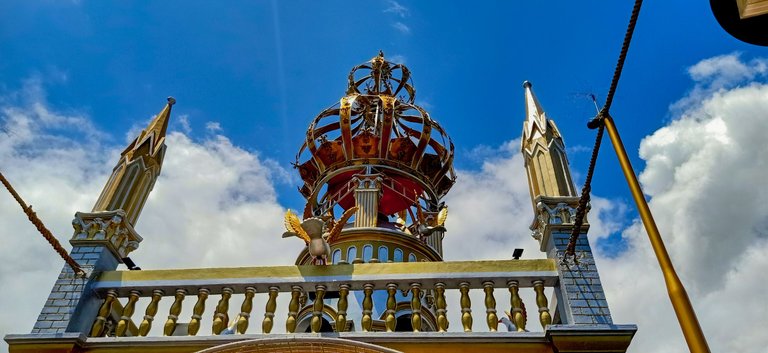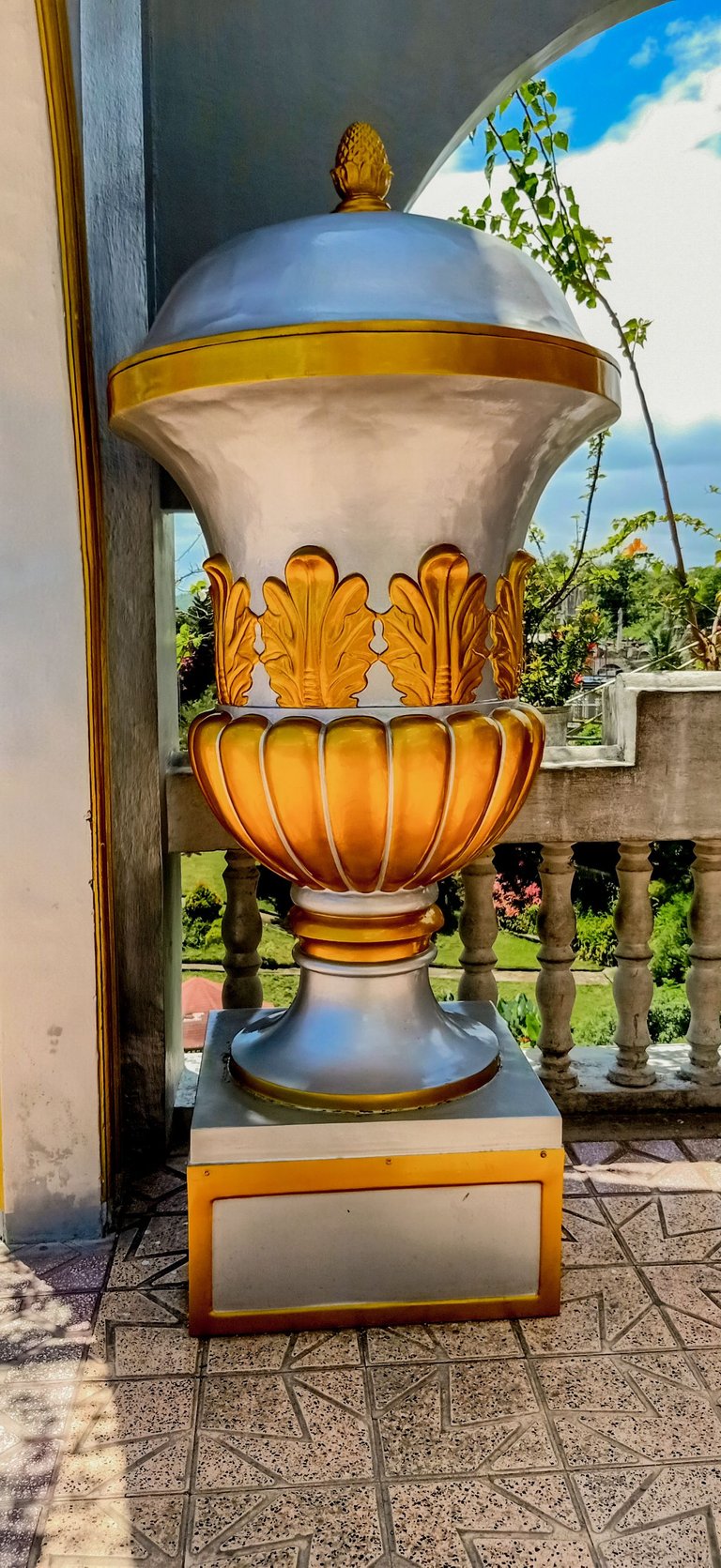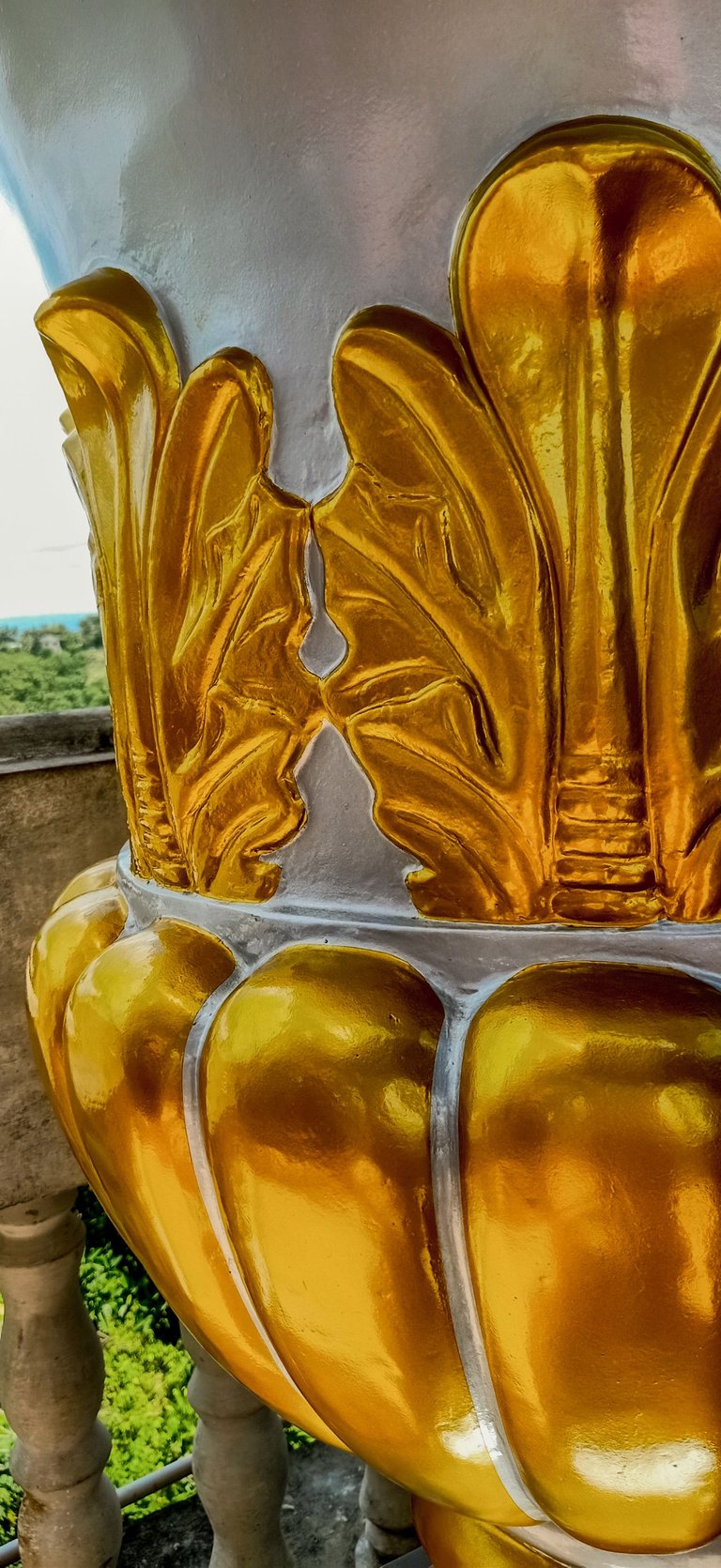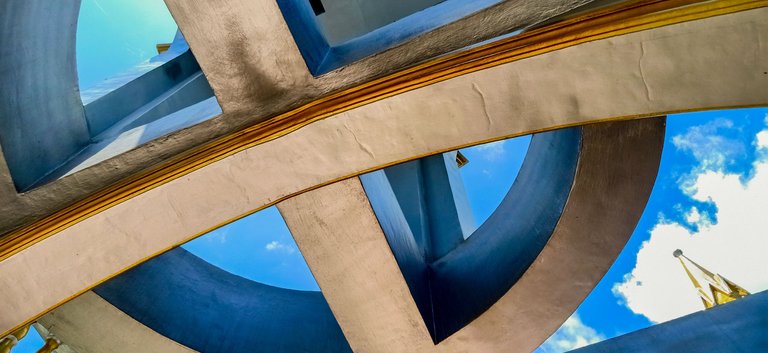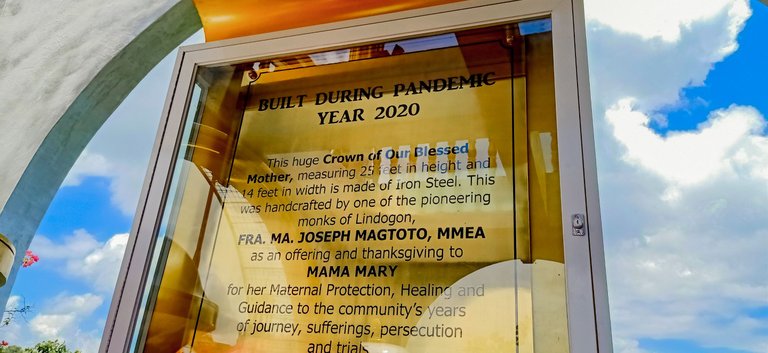 ---
Now, Ill bring to the inside of the shrine.
---
Worth the long waiting time!
Going inside the shrine is not hard but it is not as fast as you imagined. The shrine is sacred because of the miracles that happened over the years. That is one of the reasons why many people keep on going in this place.
The first thing to do is falling in line. Even before you enter the gate, the starting line is long outside. Most specially when Sundays, the crowd is uncountable. Since we went there on Sunday, we had to fall in line farther from the gate. It took us around 30 minutes before we can go in.
Tip: Bring with you an umbrella, a bottle of water, and a fan. The scorching heat of the sun is totally challenging struggle.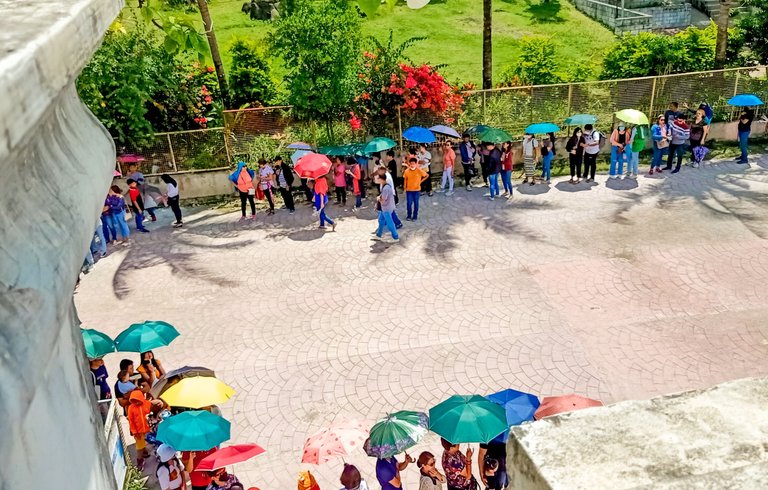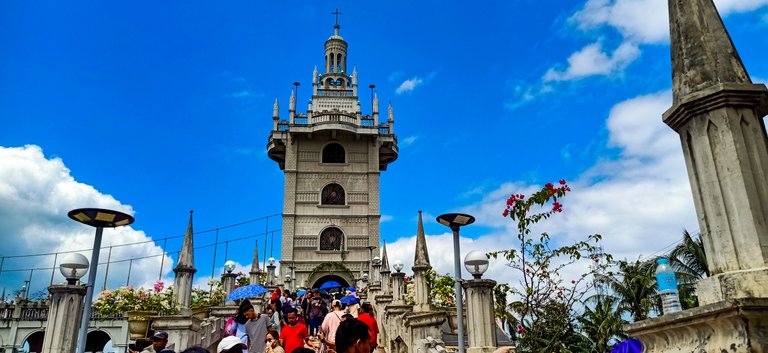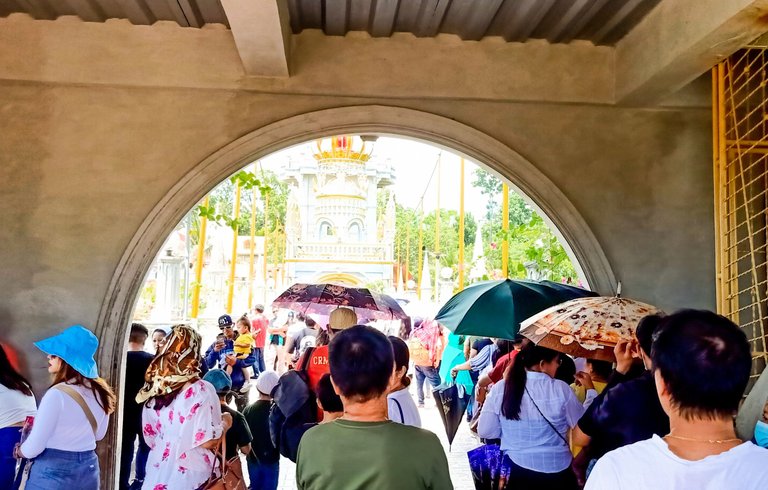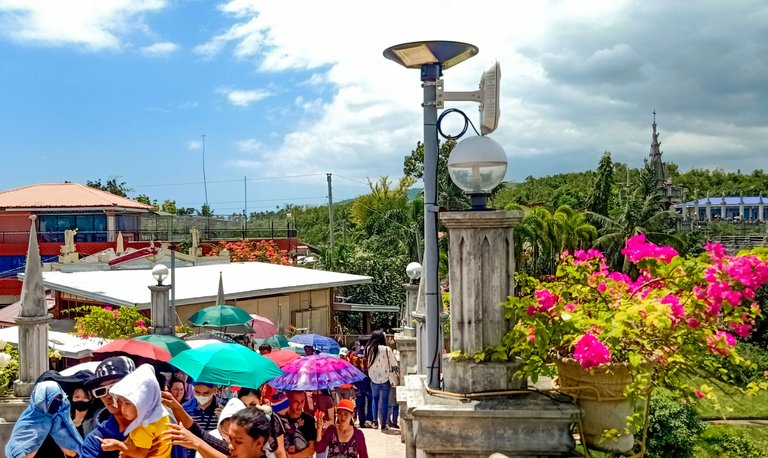 ---
Finally, we are getting near. Honestly, it was tiring, from keeping on standing at waiting, indeed, it was tough to reach the goal. As a believer myself, I could say that this for me, is an easy task.
From there, there is a church in front of the shrine. And yes, it is part of the shrine and it is also located atop. You wouldn't believe how persistent these people are from climbing this mountain and sacrifice standing under the heat of the sun to see and pray in this shrine.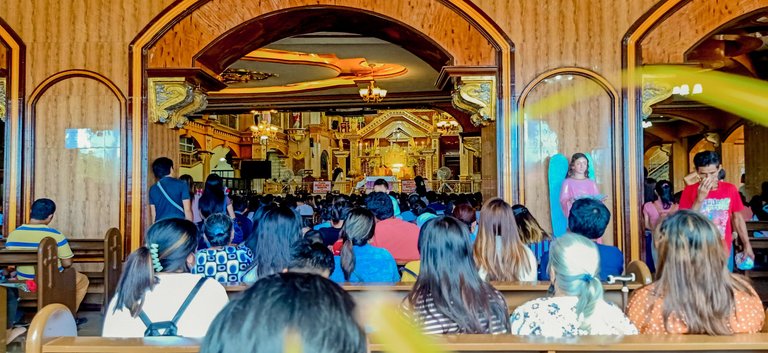 ---
Moreover, the line continued. As we got nearer and nearer, it got even more crowded. There are stations where you can offer your prayers, intentions or even your story that you would not want anyone to hear.
Actually, this place is good for all, believer or not.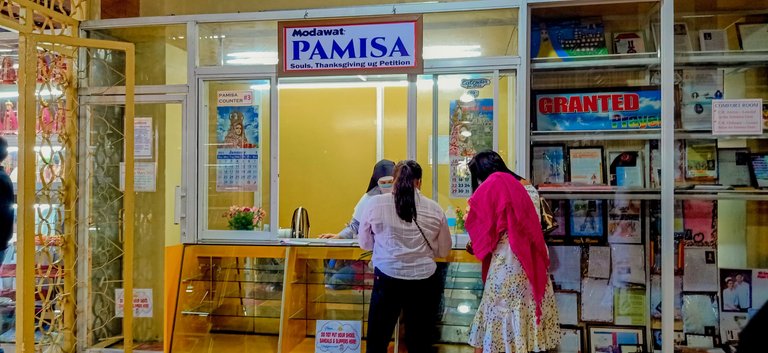 ---
Look at these people. They are here to write their thoughts and prayers. Truth be told, I also wrote my prayers here during my board exam.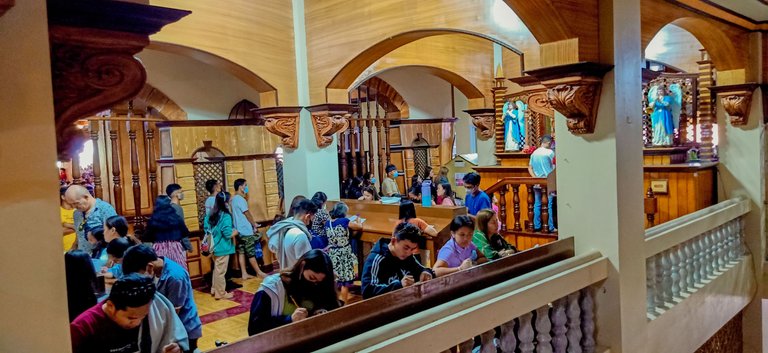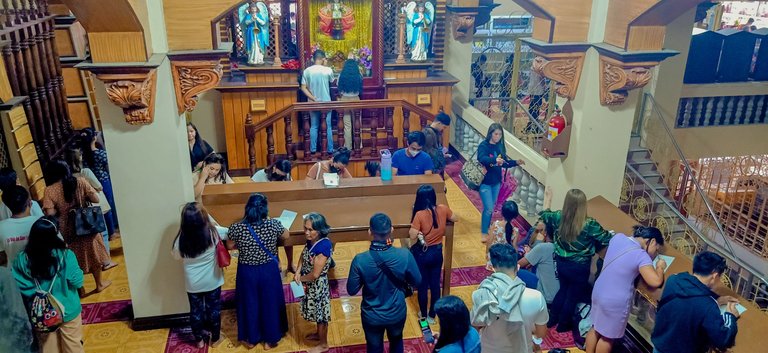 ---
Once you are in the inside. It is their rule to take off your shoes. One main reason is to maintain the cleanliness inside. Everyone took off their shoes and still fell in line on foot.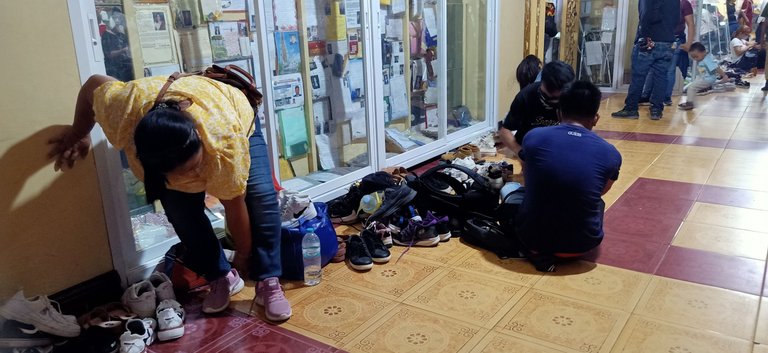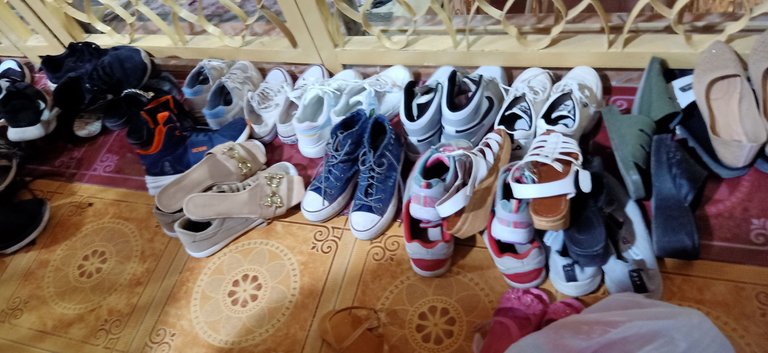 ---
Things that I also wondered are these stuffs hanging on walls. These are testimonies of answered prayers and healings collected over time. For some who passed the exams even donated their calculators or pencils used and their are also scratches and other stuffs surrendered after healed miraculously. Their stories were inspiring and awesome.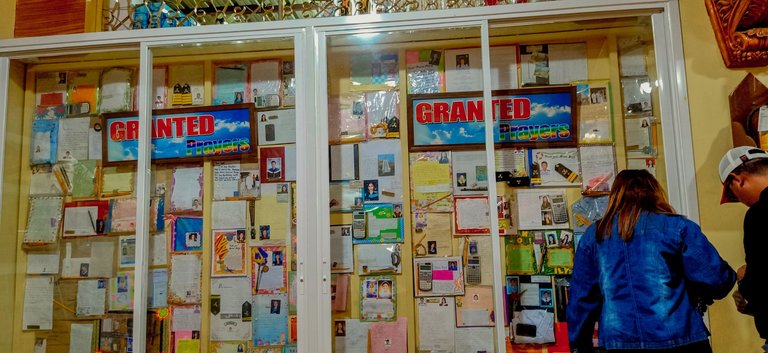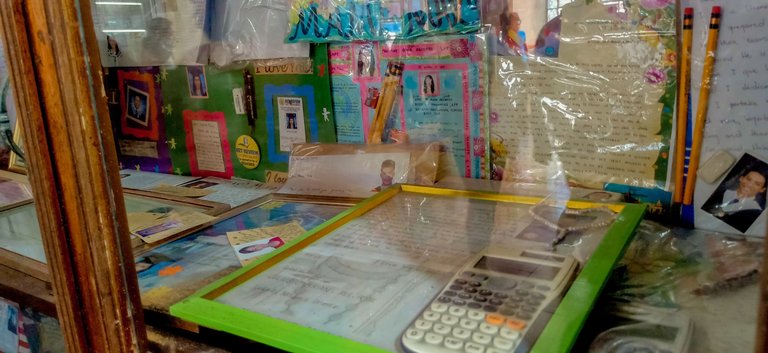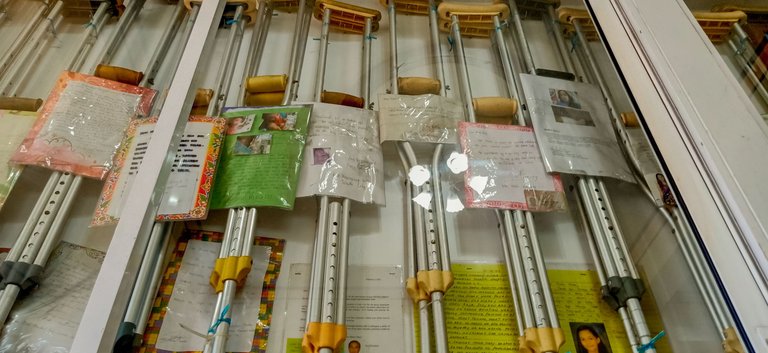 ---
The line was still long up until the shrine. So I need to keep drinking to hydrate. Two hours have passed and finally, we reached the shrine. It was quiet. Everyone was bowing down. Praying.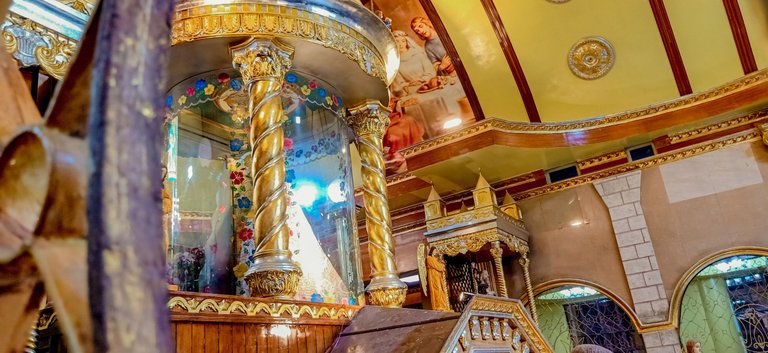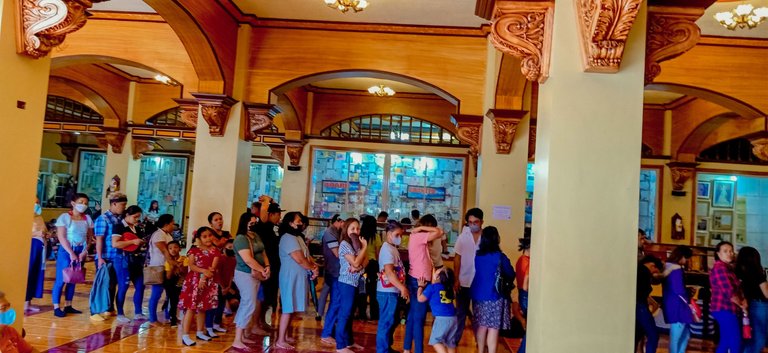 ---
After visiting the shrine. We went back to our jeepney. But I saw this souvenir shop inside. So I stopped by and bought some candles. They have candles that have different meanings.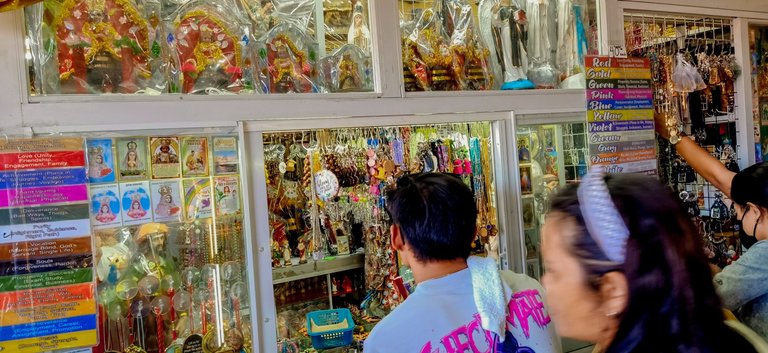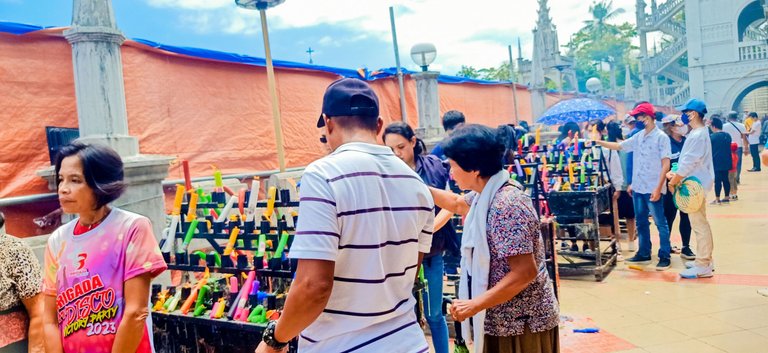 ---
Souvenirs and memories
Outside the shrine are the line-up shops for souvenirs. Varied stuffs are sold. So you can choose anything you want. The prices are all affordable.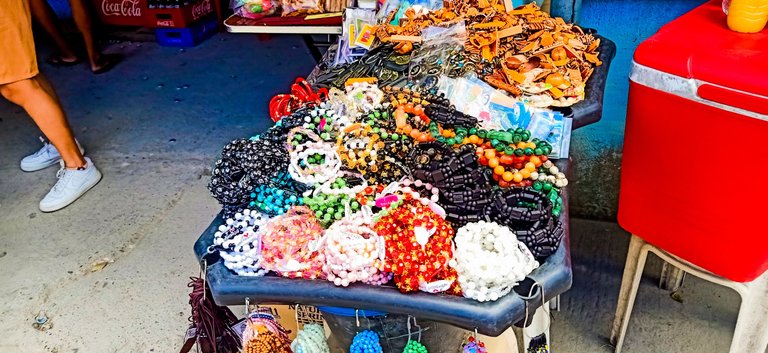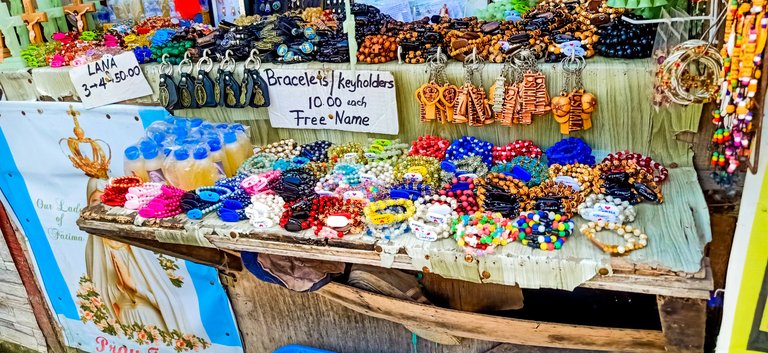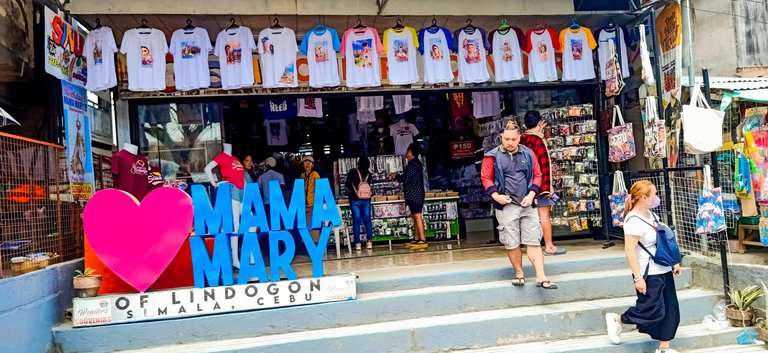 ---
If you also want some food as souvenir, then there are different delicacies and fruits that you can choose.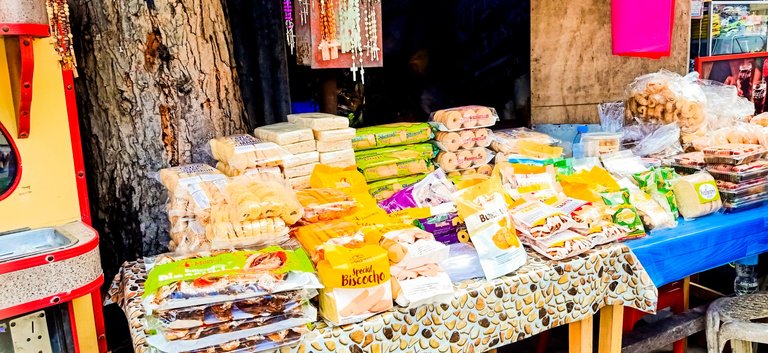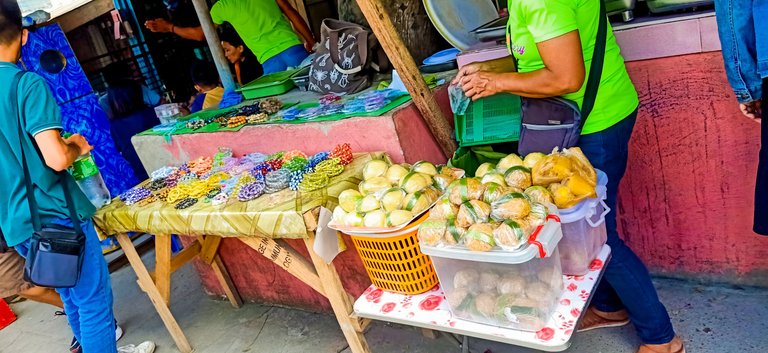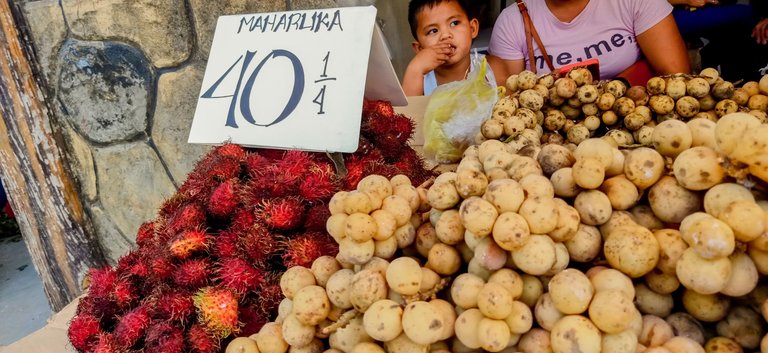 ---
The reason behind our visit
It was an unexpected day. Prior to our journey, my father asked me if I could accompany him going to the city because our neighbors rented our jeepney. I could not say no nor refuse my father's request. He has not tried driving in the city too. He was afraid of the traffic signs or worse, got lost.
On Sunday morning, we set off early so we can avoid the traffic. I knew my father was a bit nervous but I confidently assured him that we were going to reach the place safe and sound.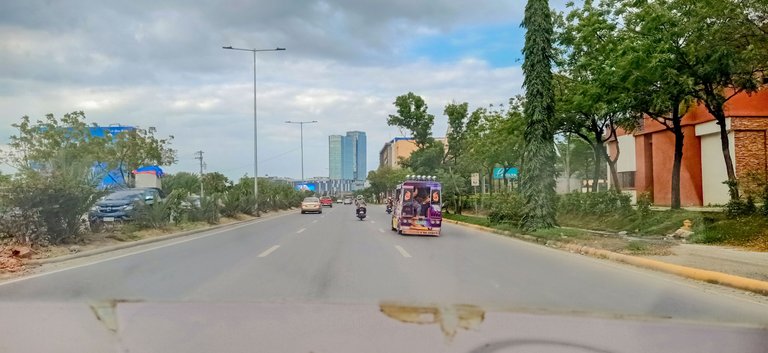 ---
We passed by the CCLEX or the newest bridge to connect the Cordova municipality and Cebu City. My father was getting relaxed and confidence after passing this bridge for he knew we surpassed the heavy traffic in the city. I saw him smiling. Well, I am more than happy to be my father's side kick that day.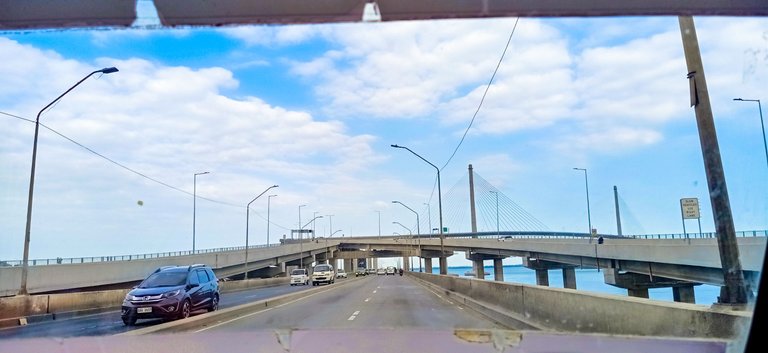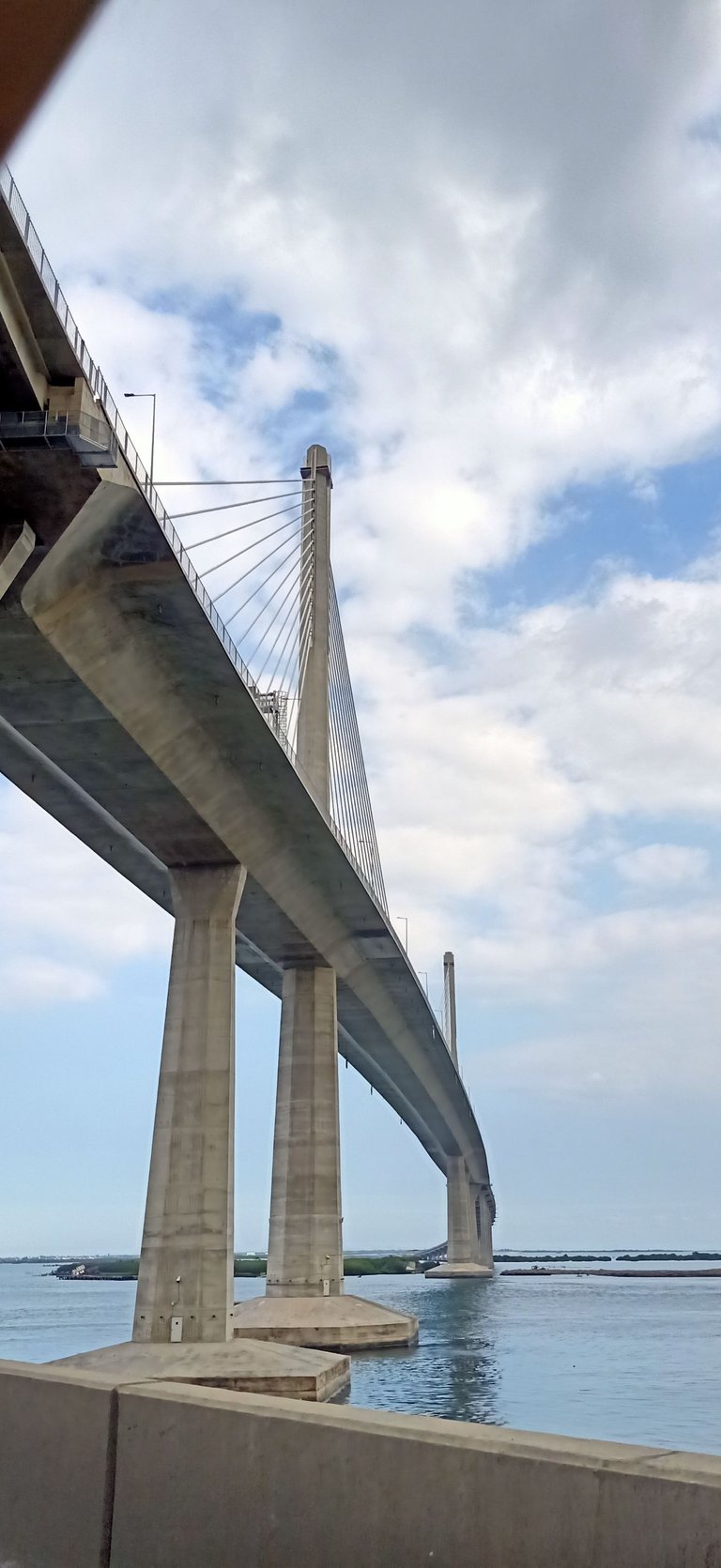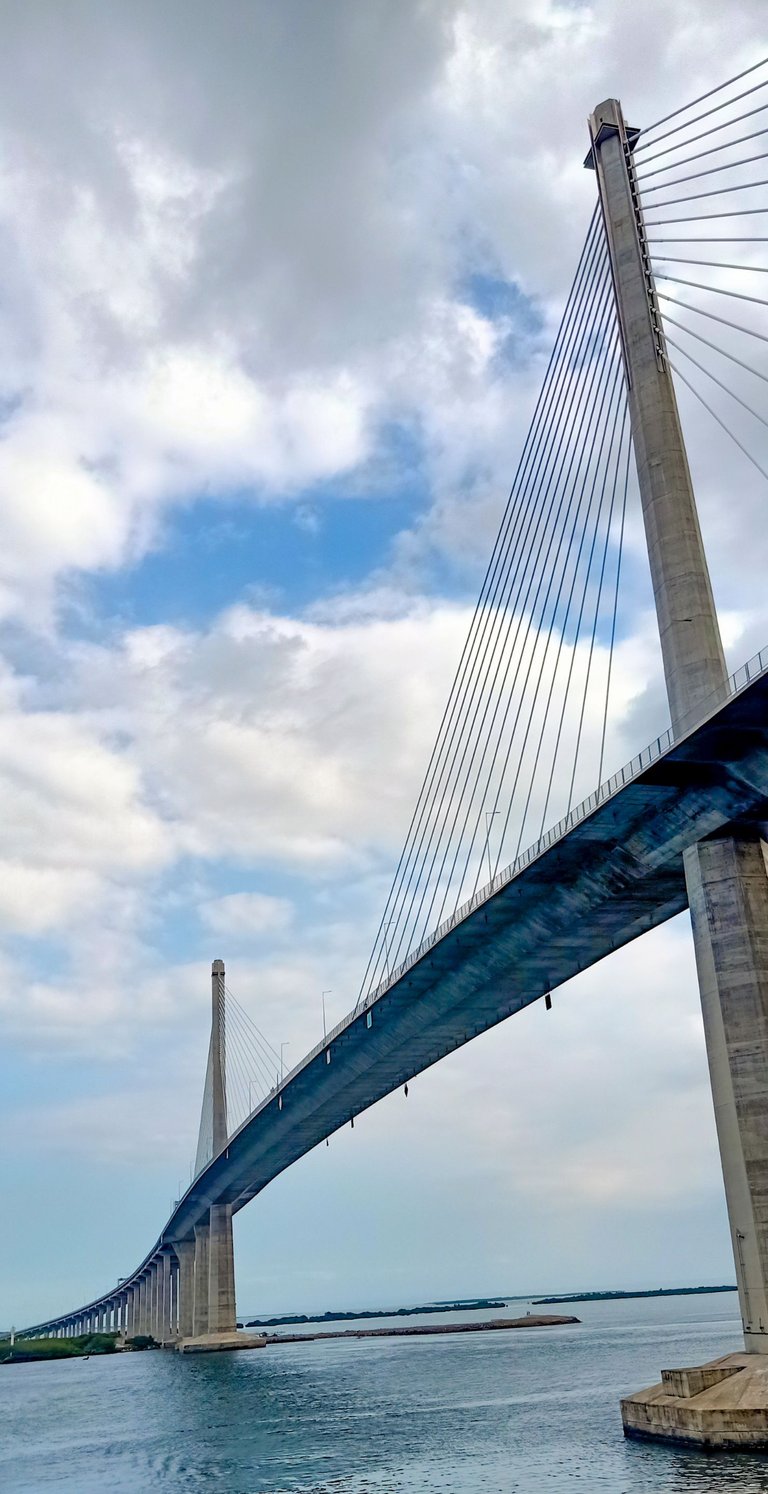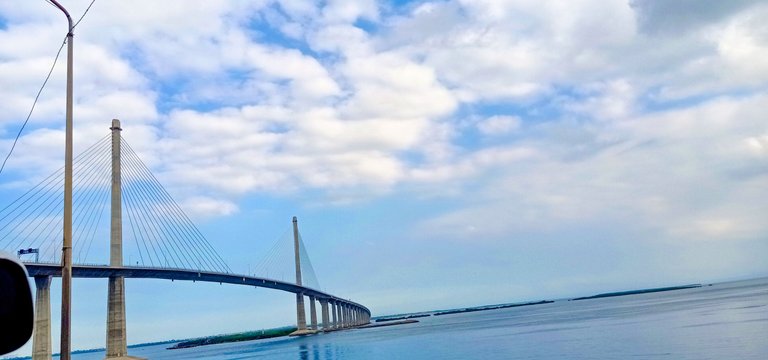 ---
After our visit and as the tour guide, we went home. After seeing this scenic road, I knew we were home.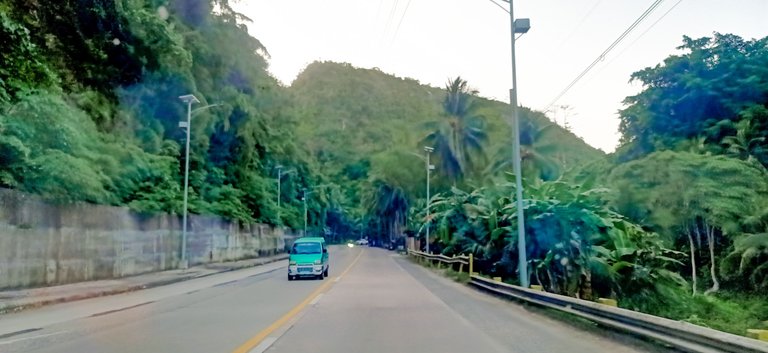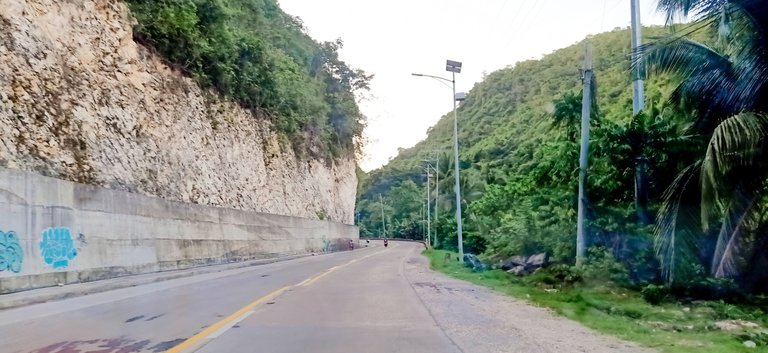 ---
---
That was one of the best moments I had with my father. Spend time with your parents. We are busy with our lives and we forgot they got older too.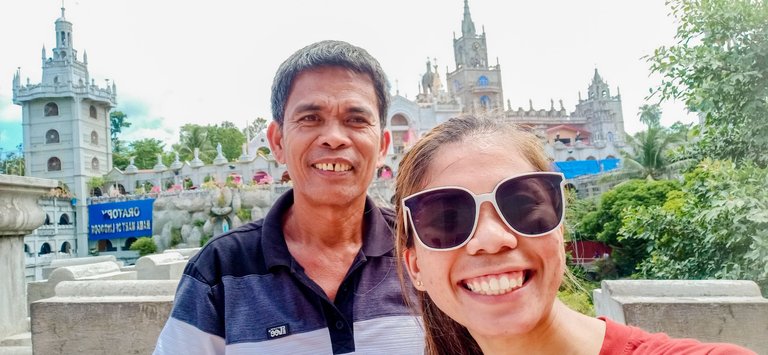 ---
Thank you for reading this far. I hope you enjoy. Have a good one! 💕