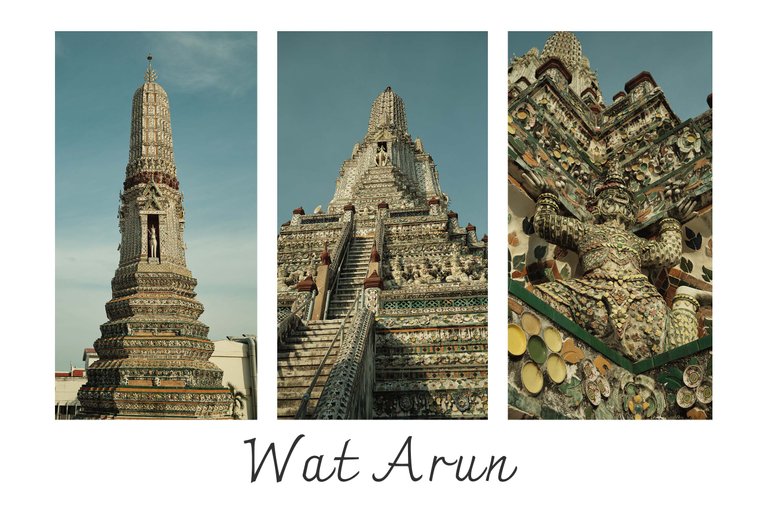 Photos taken with Fujifilm X-T4

Wat Arun also called "Temple of Dawn" is one of the most visited temples in Bangkok. When you go to Bangkok's Chao Phraya river and you see a really tall temple, especially the one that glows at night, then it is most likely the Wat Arun.
I've been to Bangkok twice and this time I was able to visit the temple since we were staying close to it.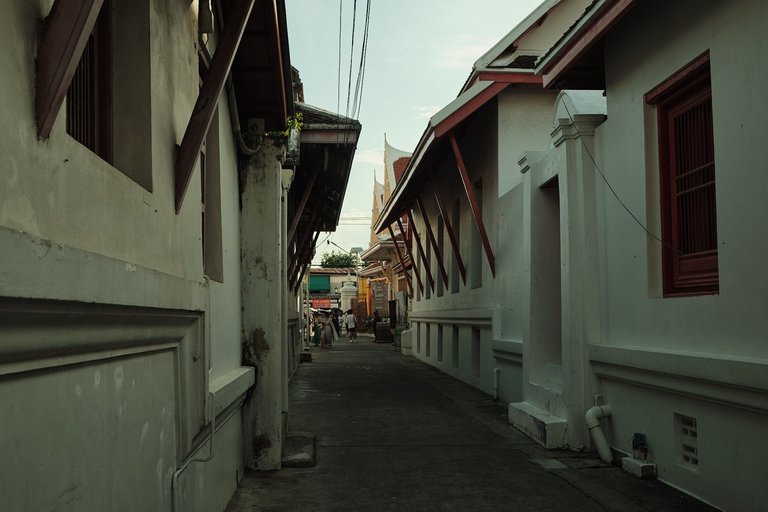 If I remember it correctly, we paid 100 Baht for each person and we had a free water with it which I appreciate as I get thirsty quick.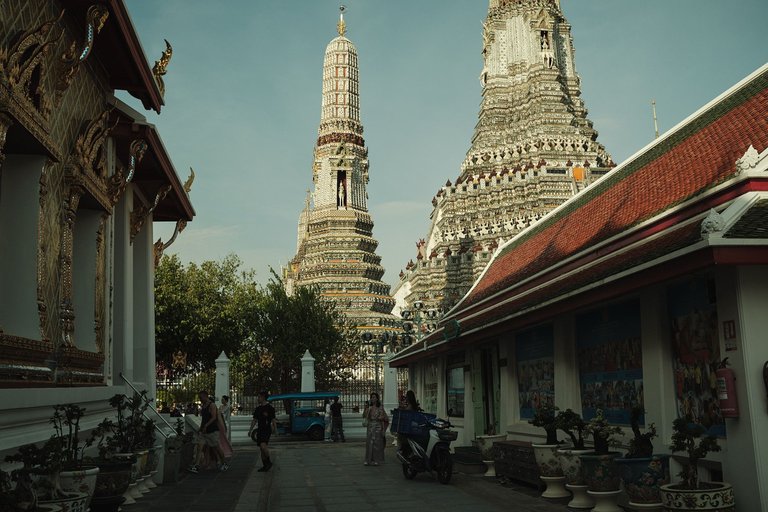 We arrived at around 5:30pm which we quickly realized was a big mistake as there were a lot of tourists around lol.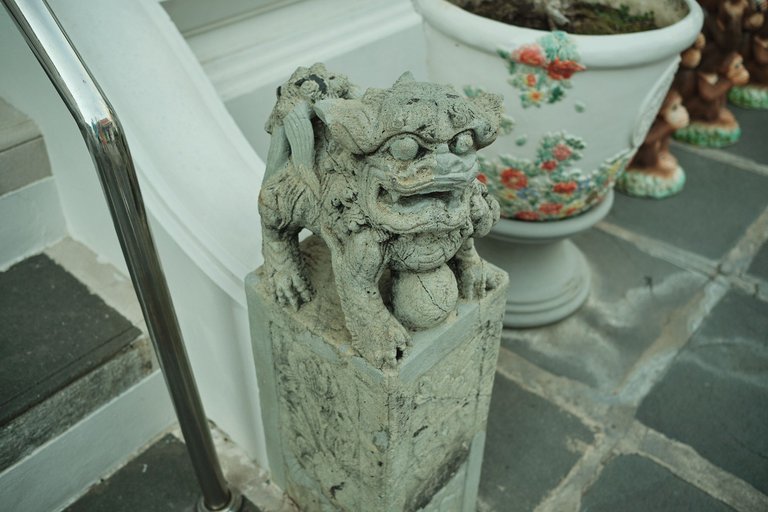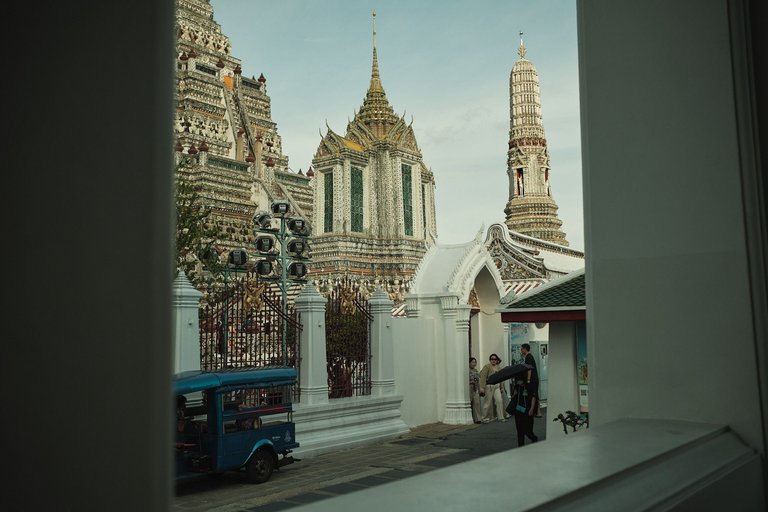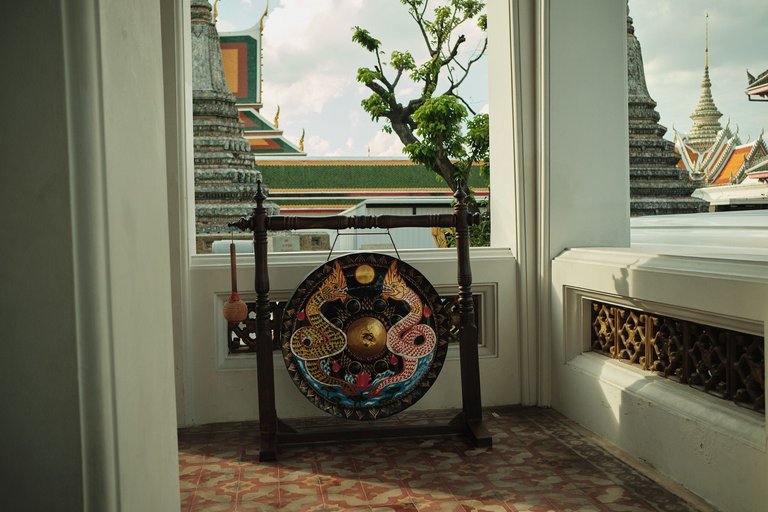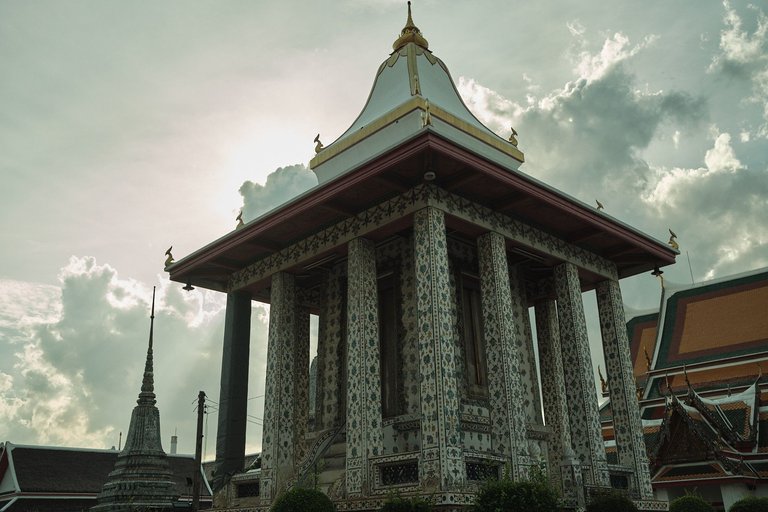 ---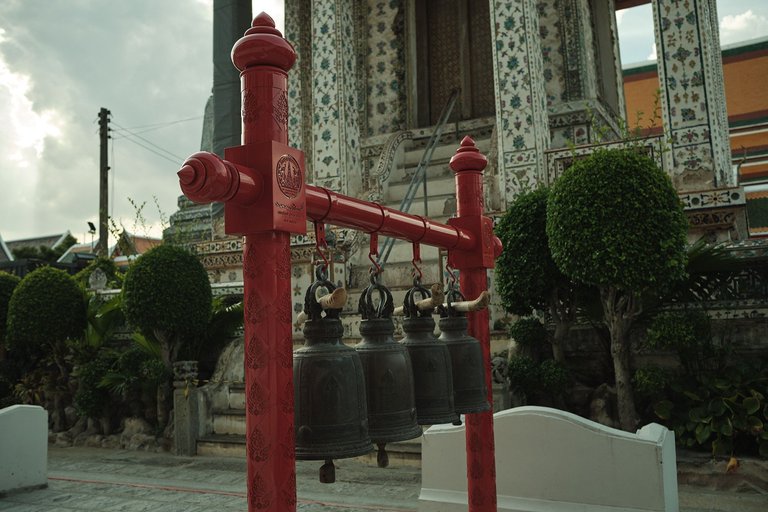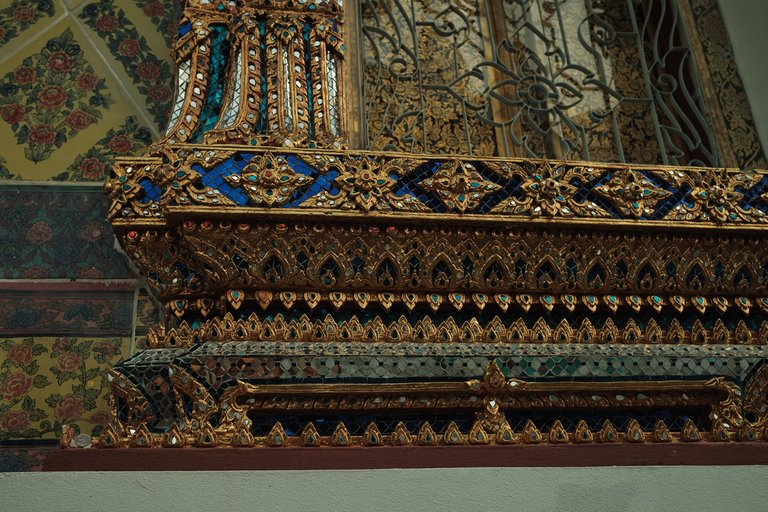 One of the things I enjoy looking at when I visit these temples are those intricate details in literally everything. It's just stunning.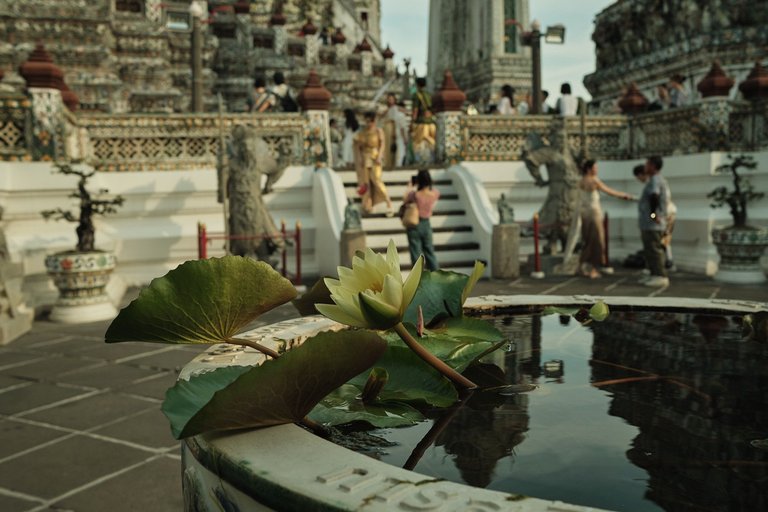 In this post though, I will show the photos with less tourists in it as most of my photos have a lot of them in it. This time the temple was really crowded and it was impossible to take photos of the temple without people (except if you're pointing at the sky lol). So I will focus on those lovely shots I have.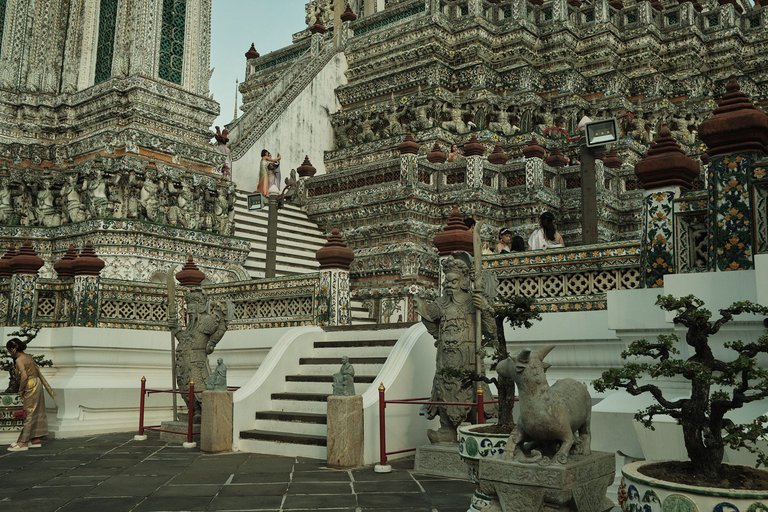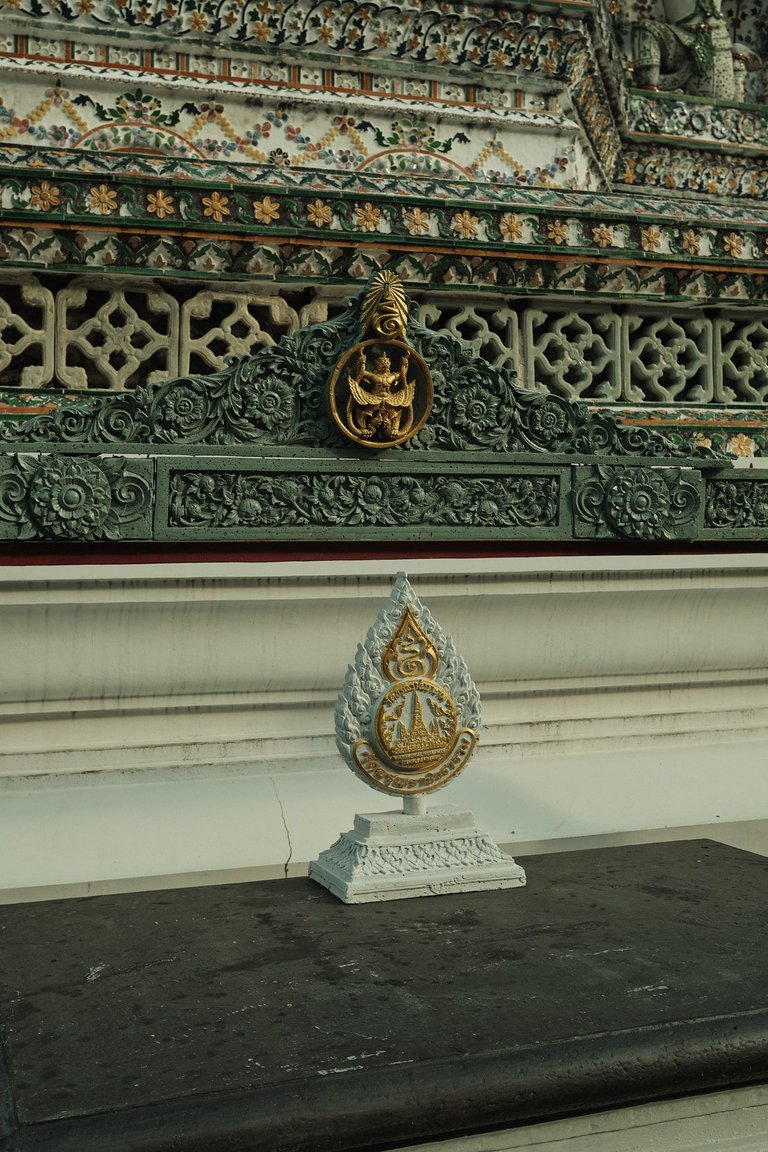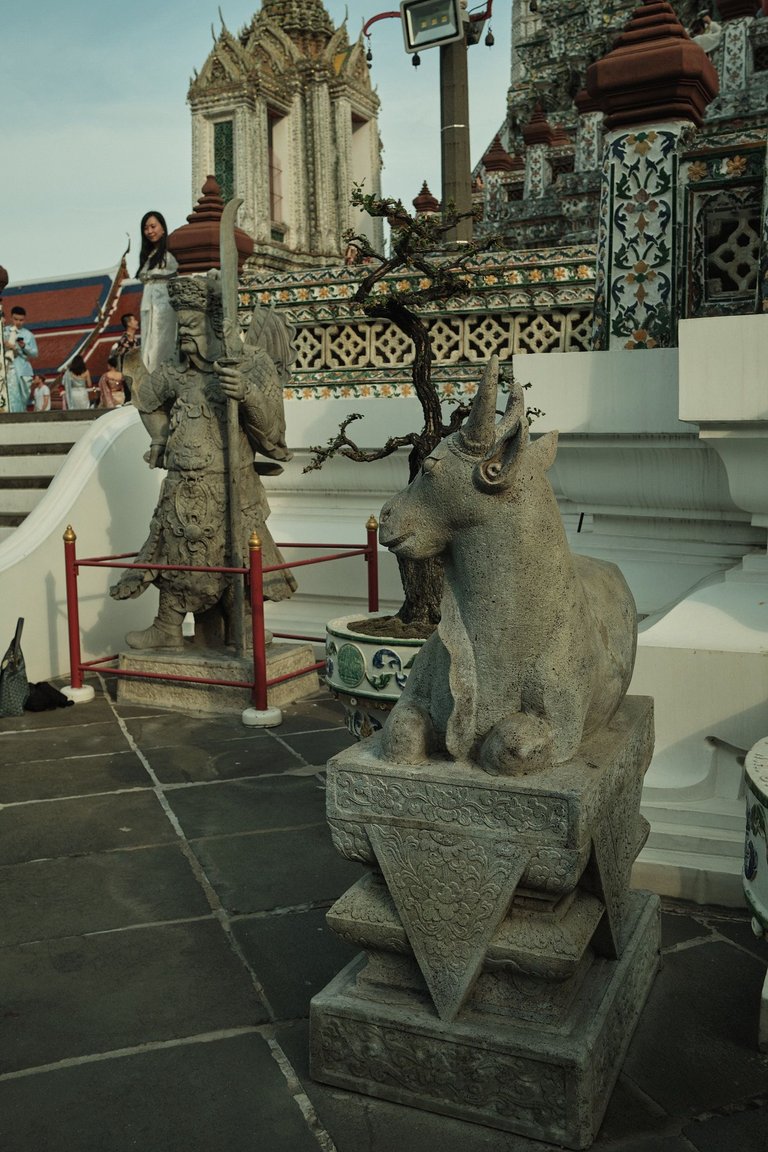 ---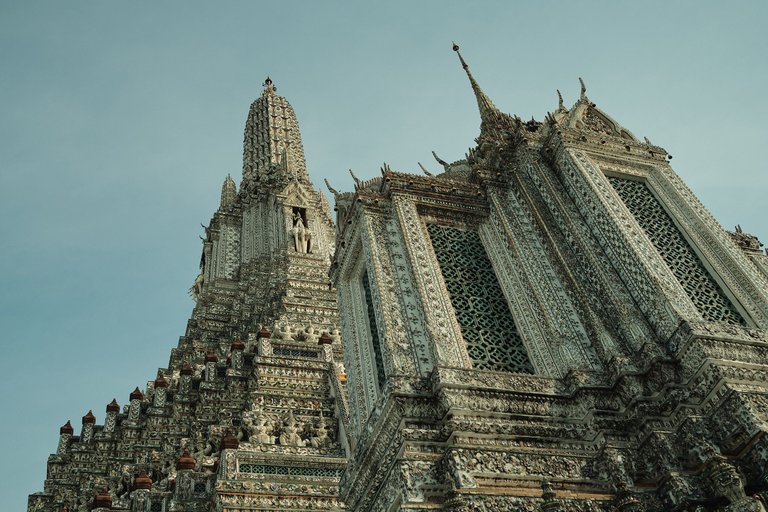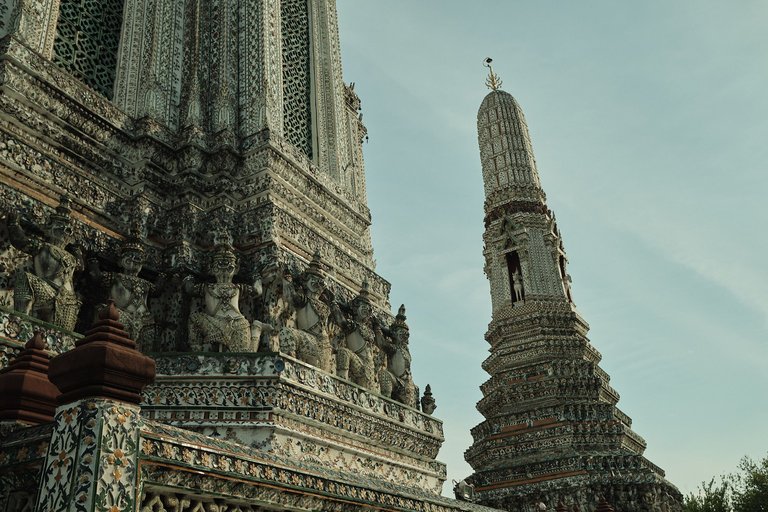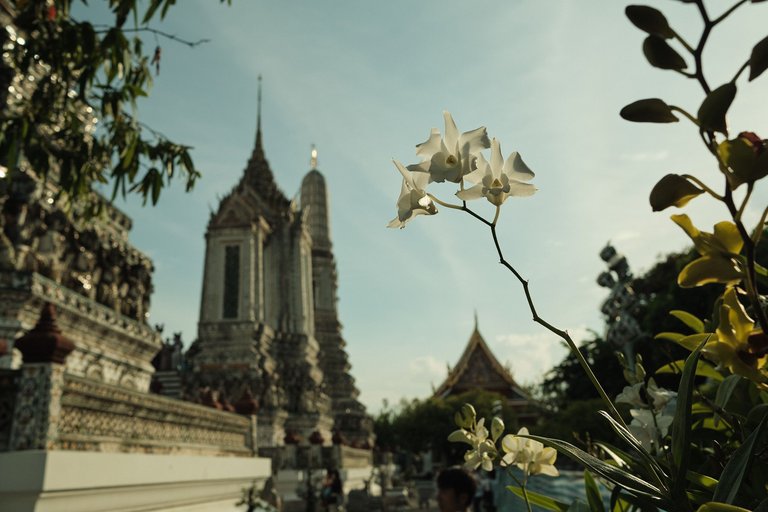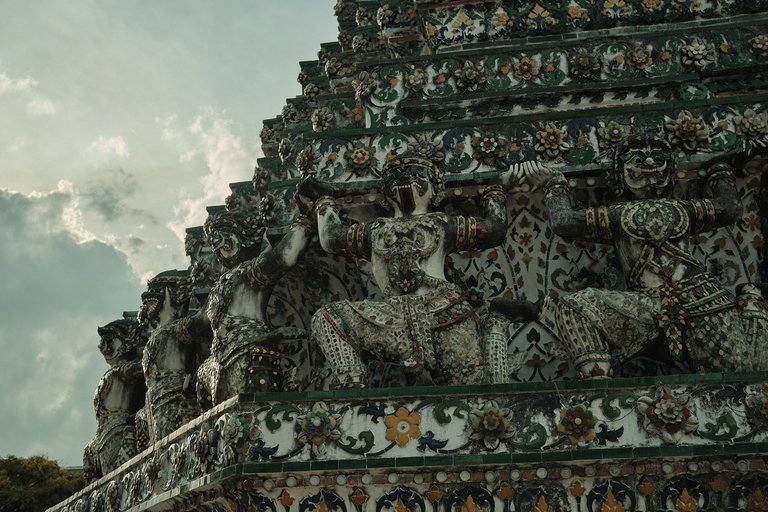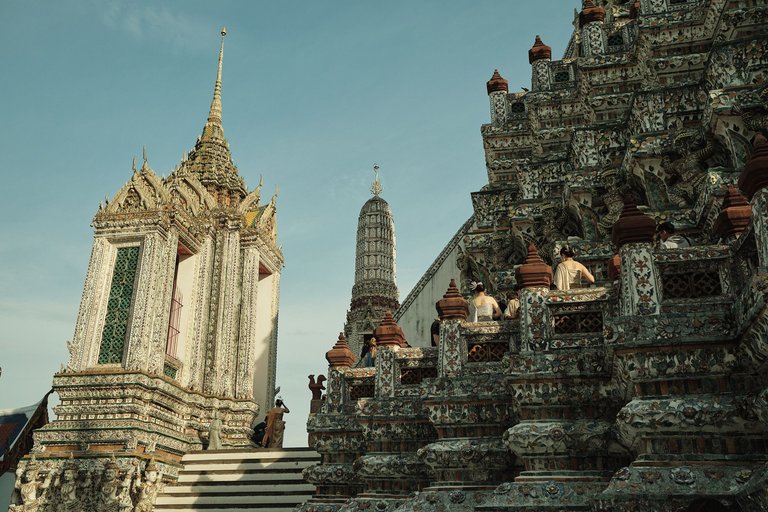 The main attraction here is the ones in the middle: 4 prangs with 1 largest in the middle of it. I didn't know you can actually climb the biggest prang.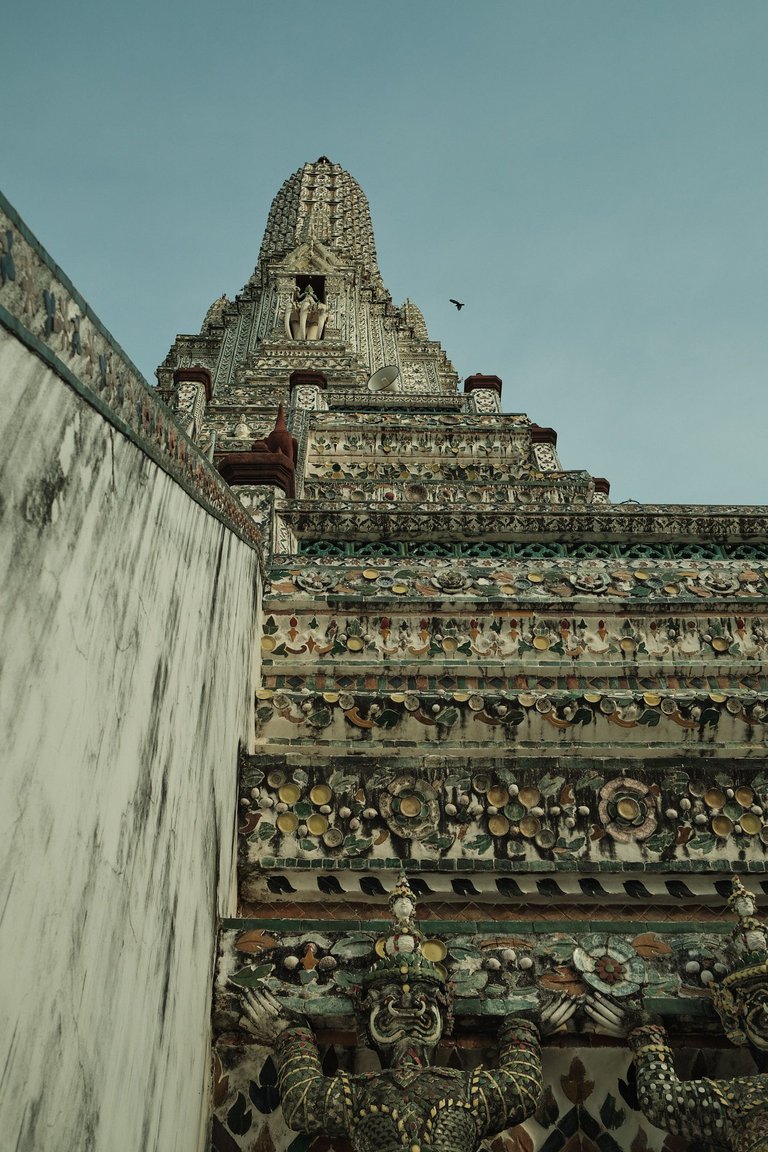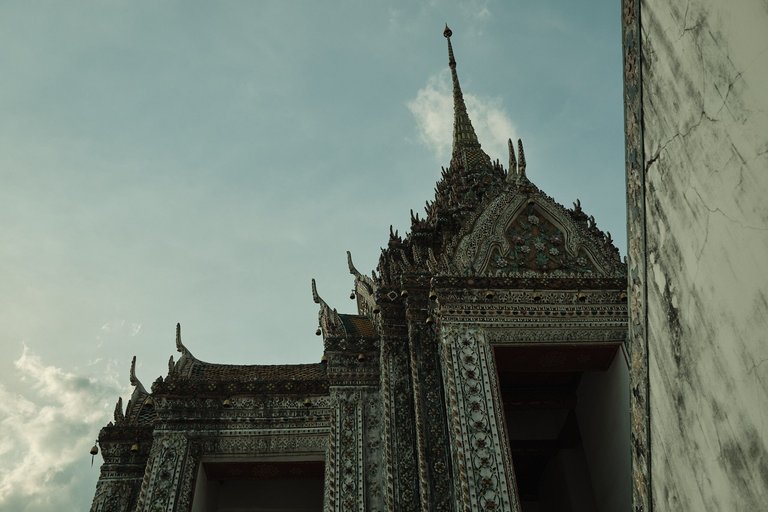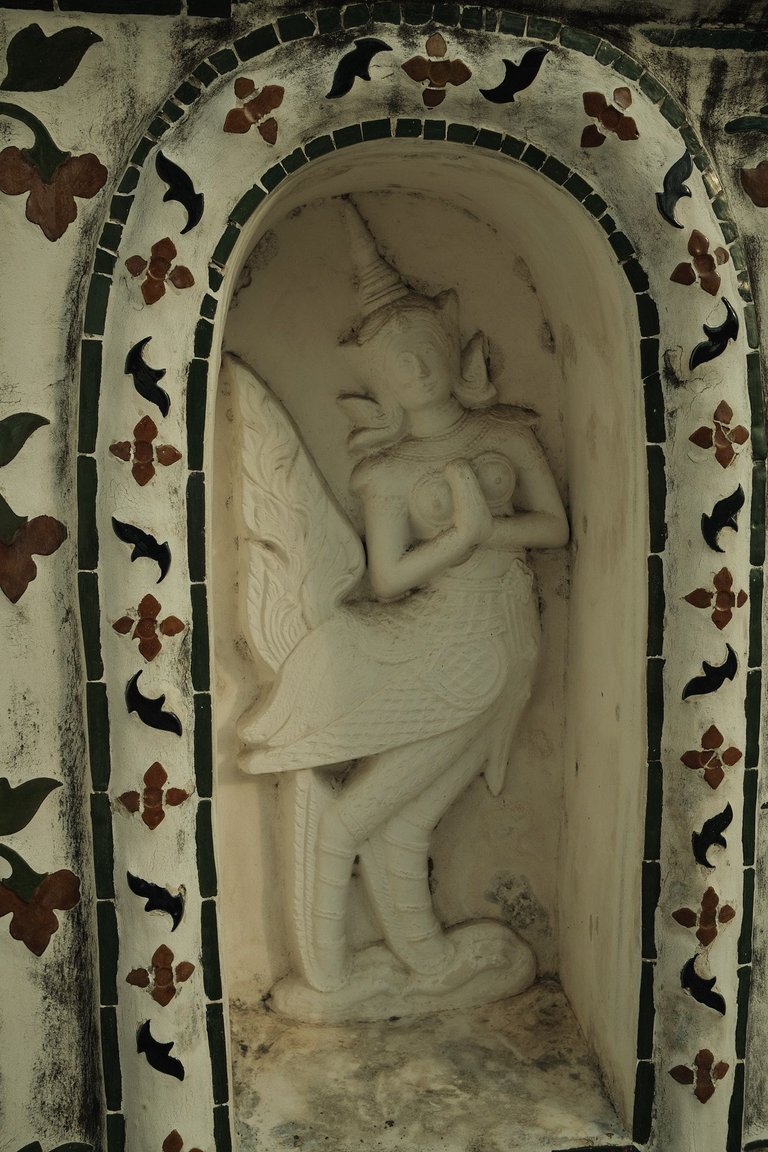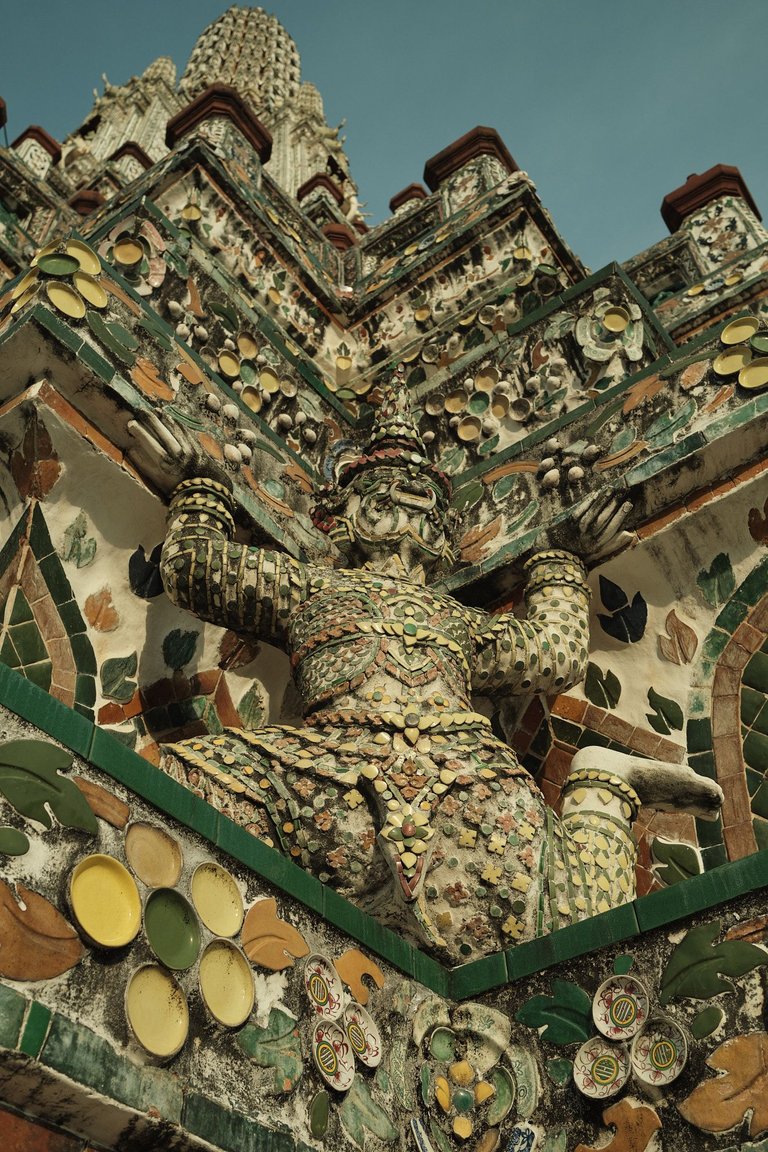 ---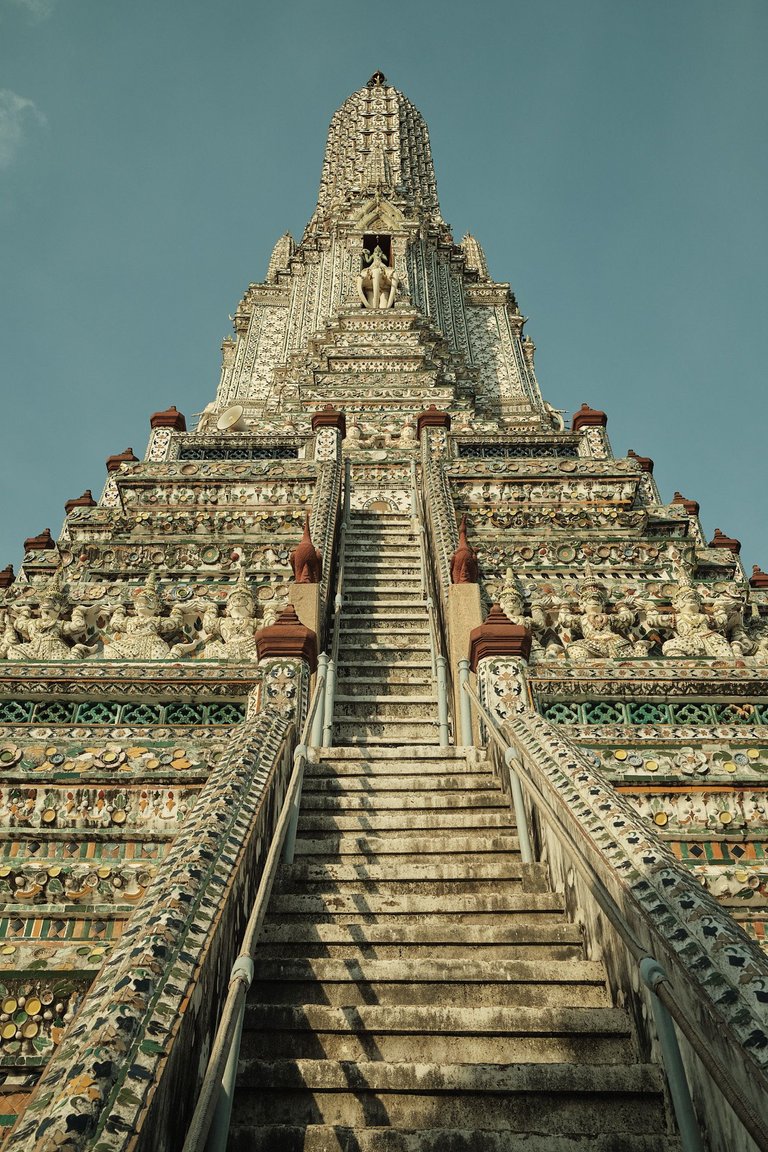 This one is from the largest prang in the middle. You don't see any tourists there cos the gate is locked. Good. :D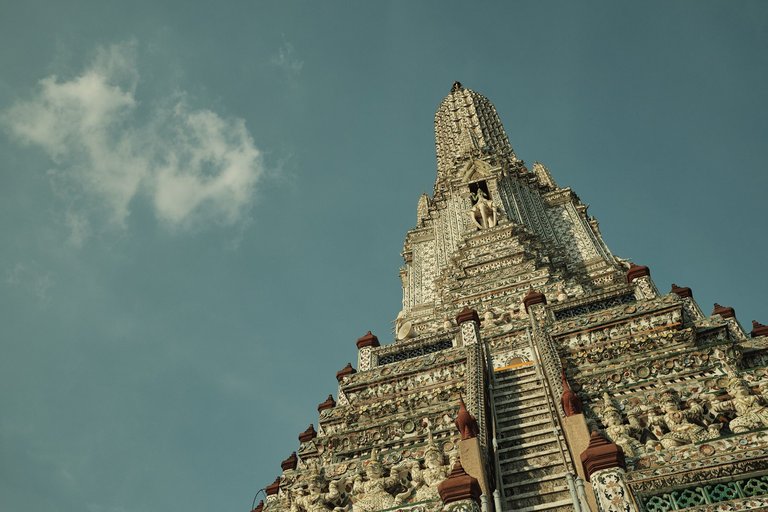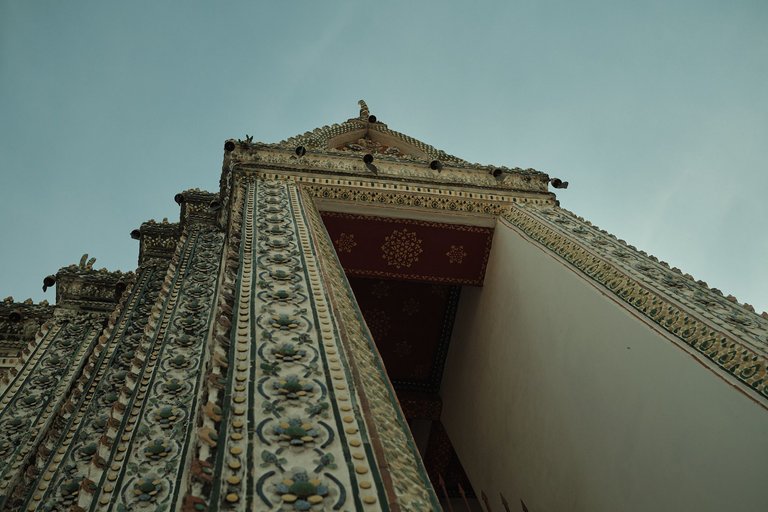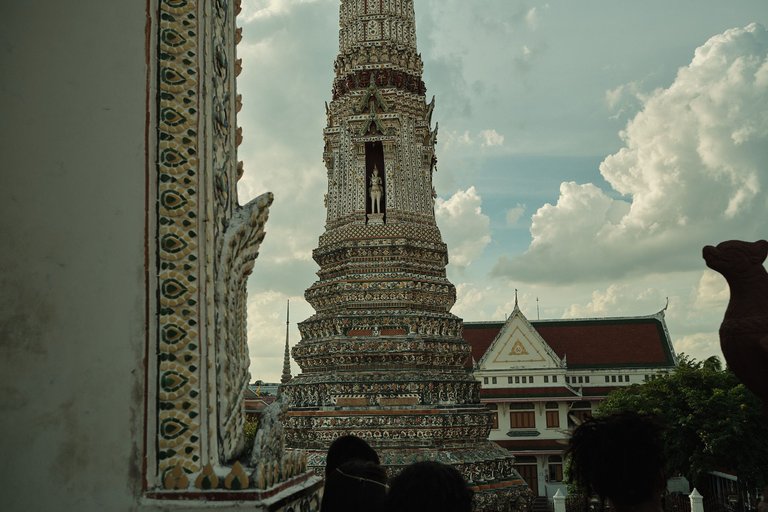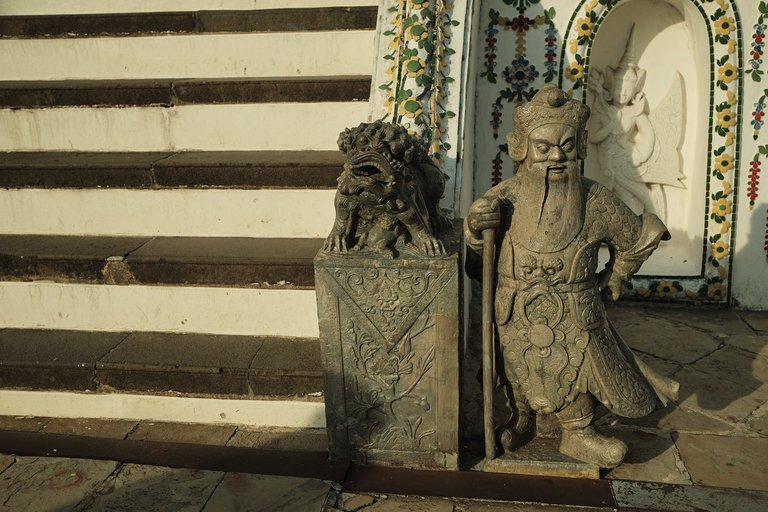 Outside the temple there's also a park where tourists can chill as well. I think most will stay here and wait until night when all the lights are on. Wat Arun is also popular for having all those lights at night where people cruising in Chao Phraya can look at the stunning view.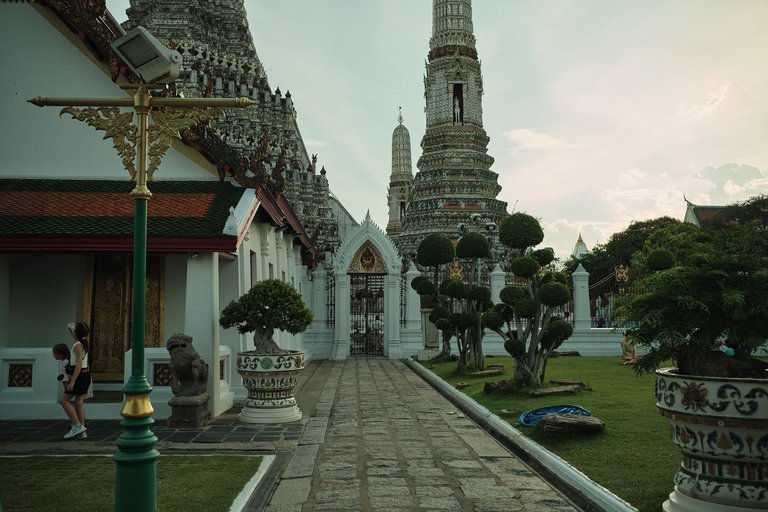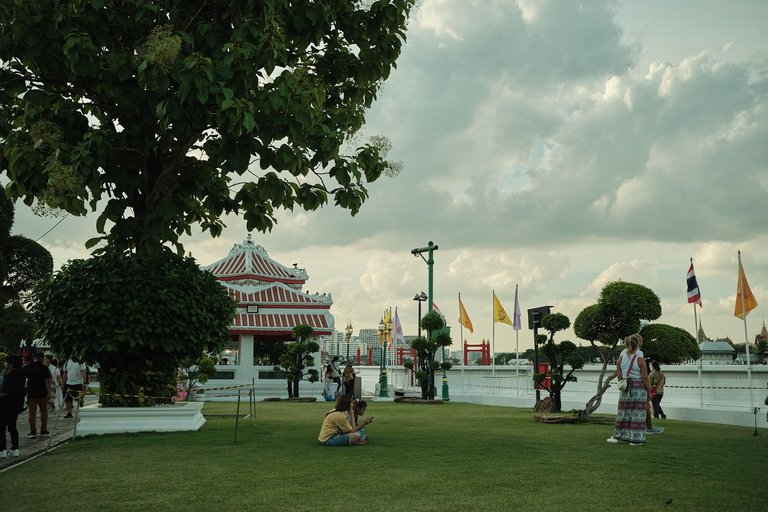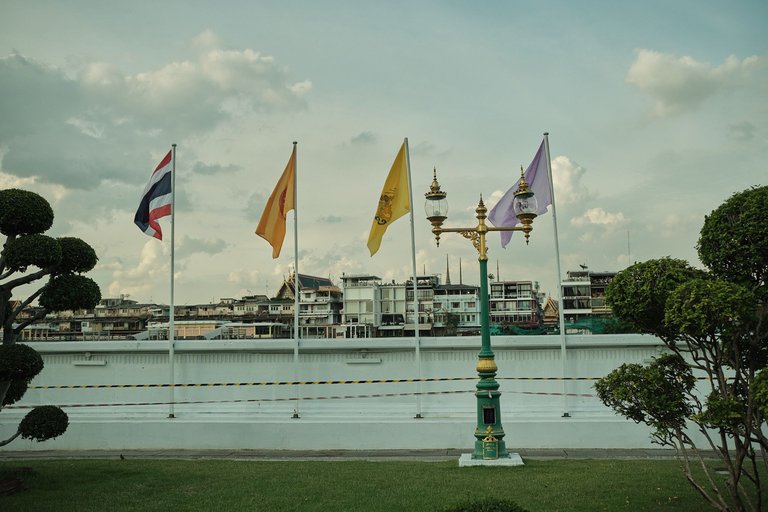 ---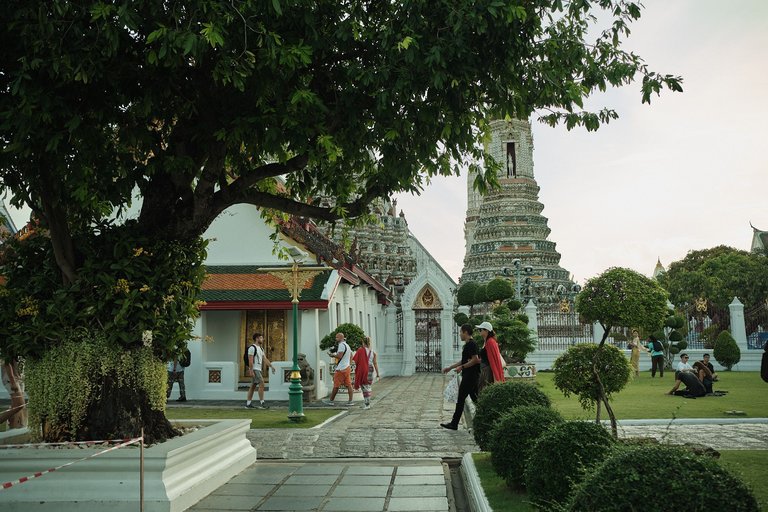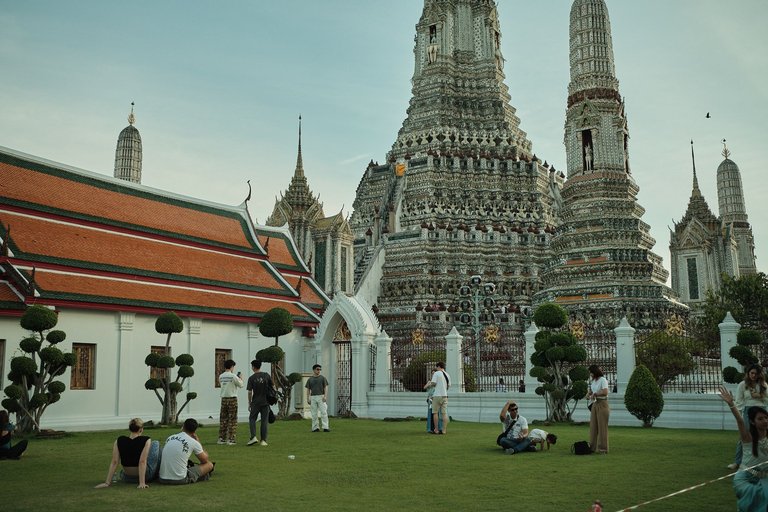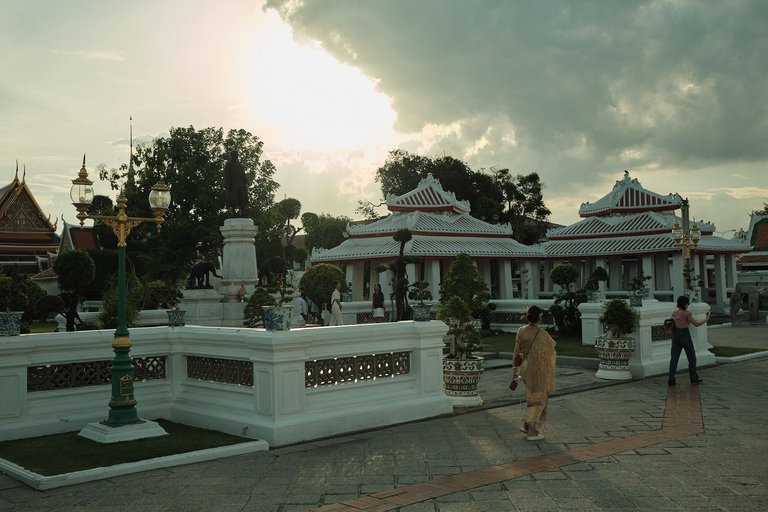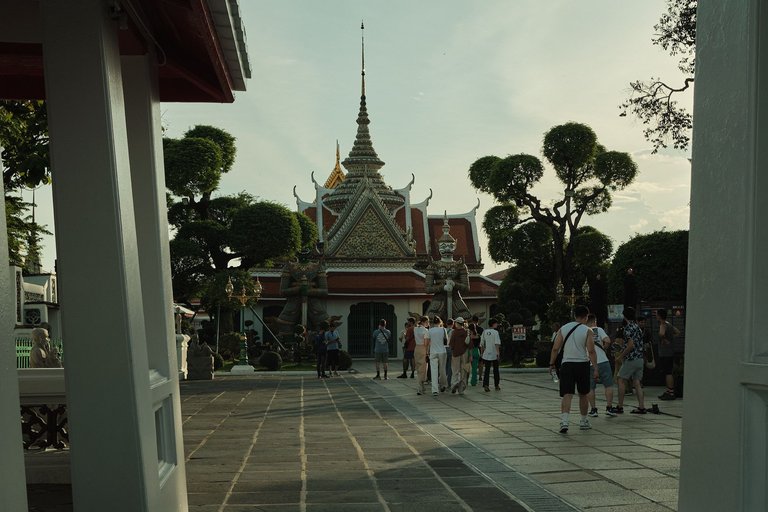 Wat Arun is a really nice temple and especially at the park where you could just sit there and relax. There was a coffee shop inside as well although we didn't try. We just left after maybe 40 minutes of being there as we don't really want to stay there cos it was too crowded it was stressful.
I will make another post about my rant because of the other tourists there but for now I want to focus on the nice shots I took. :P