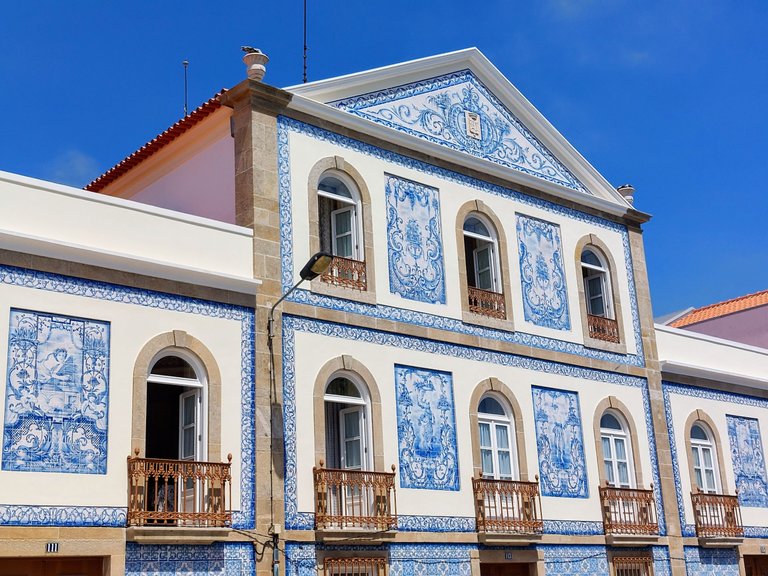 Heading out of Coimbra in our little rental car we made our way North to the city of Aveiro, a town known for its Nouveau style architecture, its canals, and its colorful gondola boats called Moliceiro's.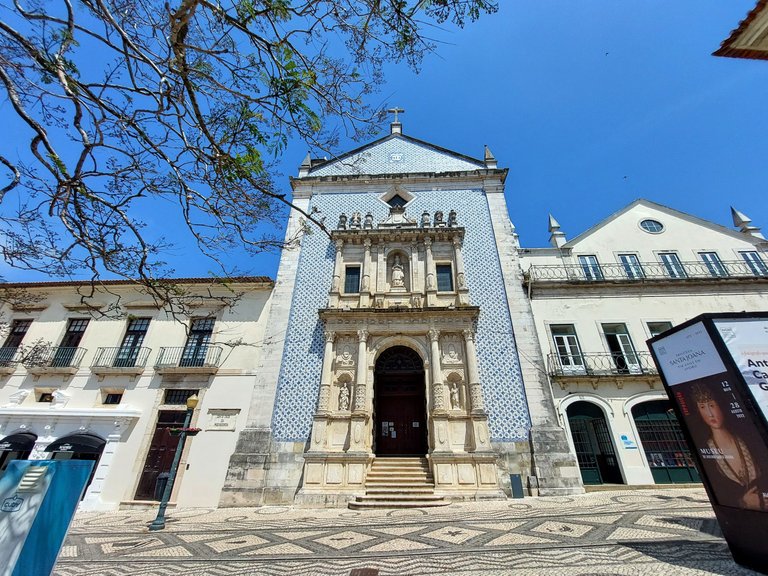 The city is located in the Northern part of Portugal about a 45 minute drive from Porto in the North and Coimbra to the South.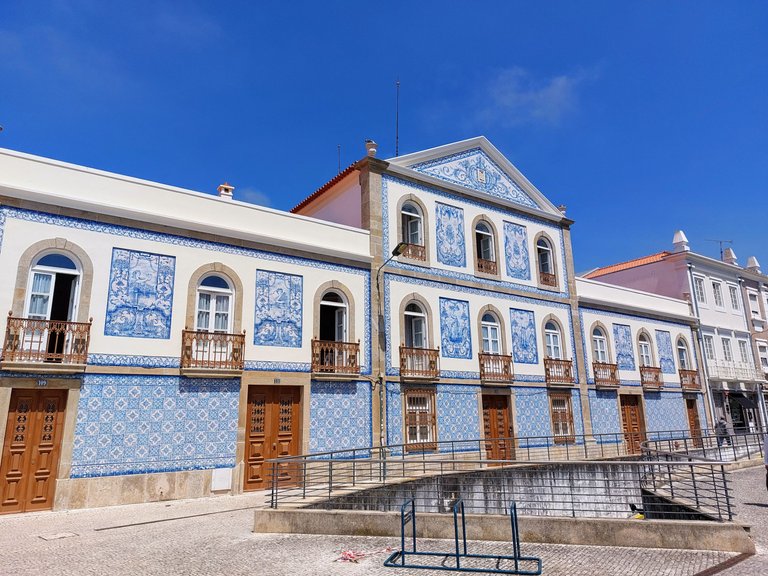 The city is quite large but has a small historic quarter that gives it a unique character unlike any other city that we saw in the country.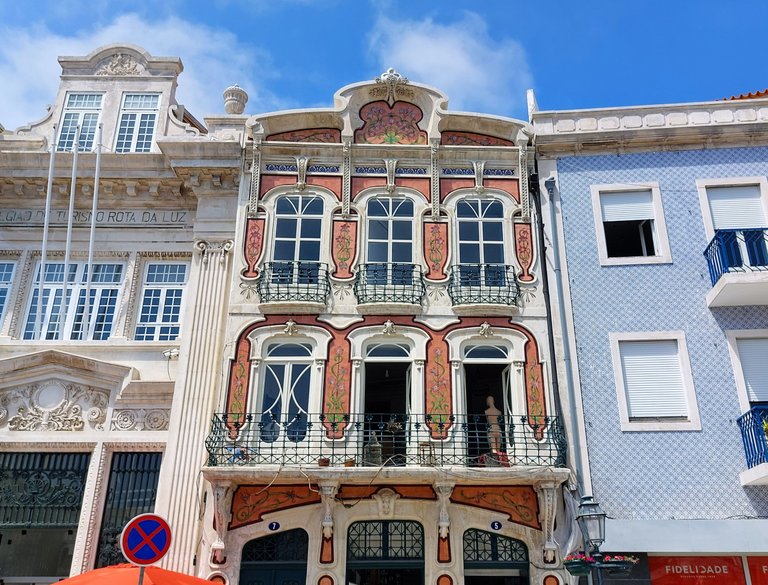 To me everything there felt renovated and revamped in a way, like old facades covered in new plaster and paint.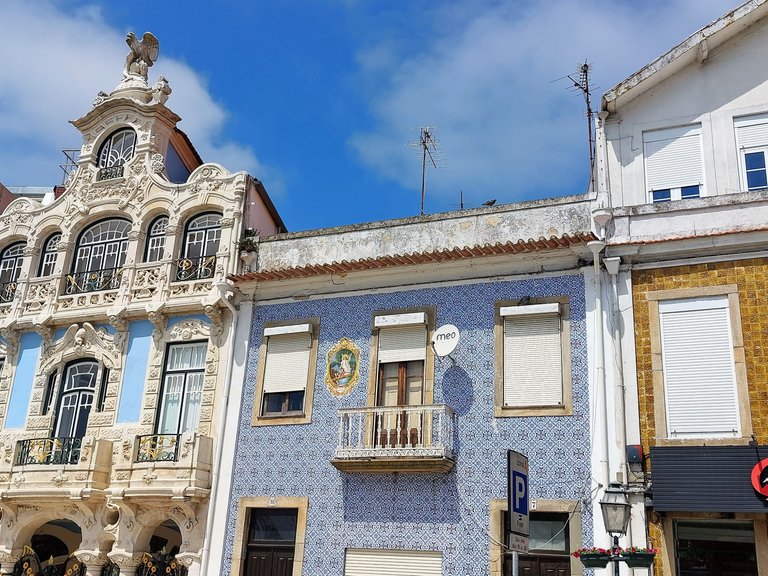 It felt a little like a resort town really - like the tourism dollars were really being put to work. You know the feeling - like money is in the air or something.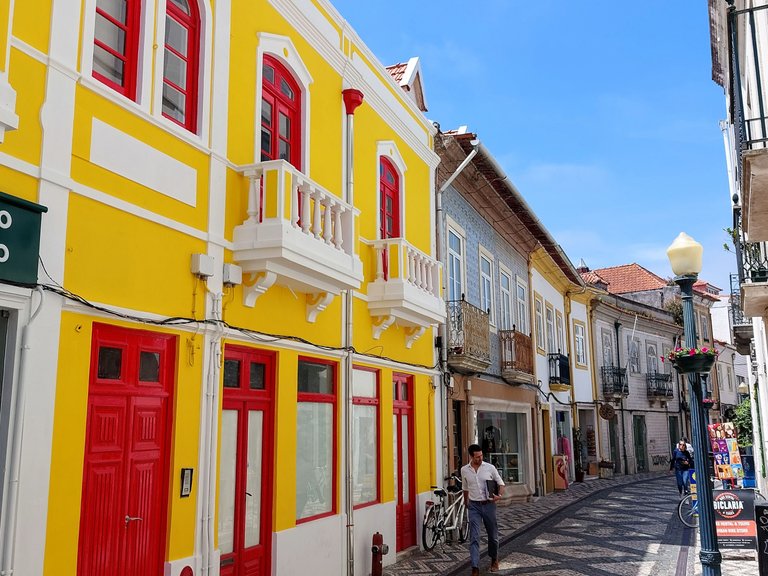 In the center of the old town is a small square with a lot of shops and restaurants. It's not a large place to explore but the area is a good spot to grab lunch or dinner or afternoon ice cream or drinks.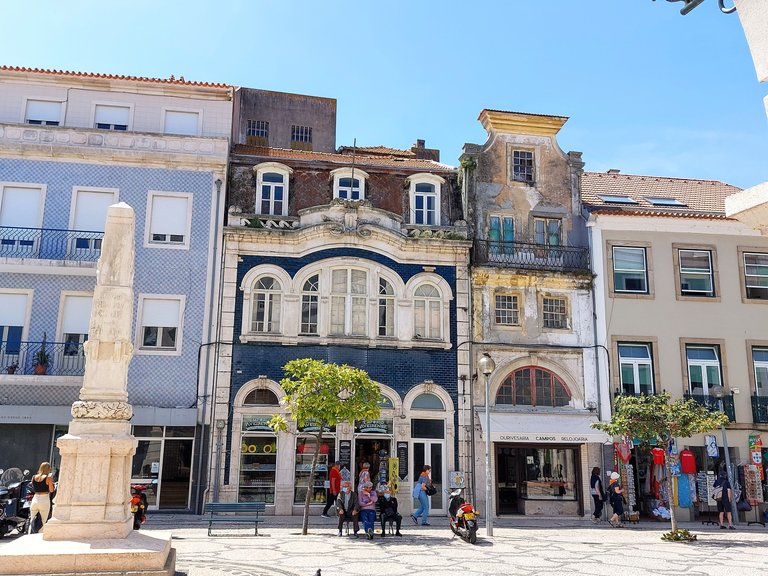 Ria de Aveiro
---
Aveiro is located on the edge of a salt water lagoon called the Ria de Aveiro. Historically the lagoon had an abundance of fish which made the city a very prosperous fisherman's village.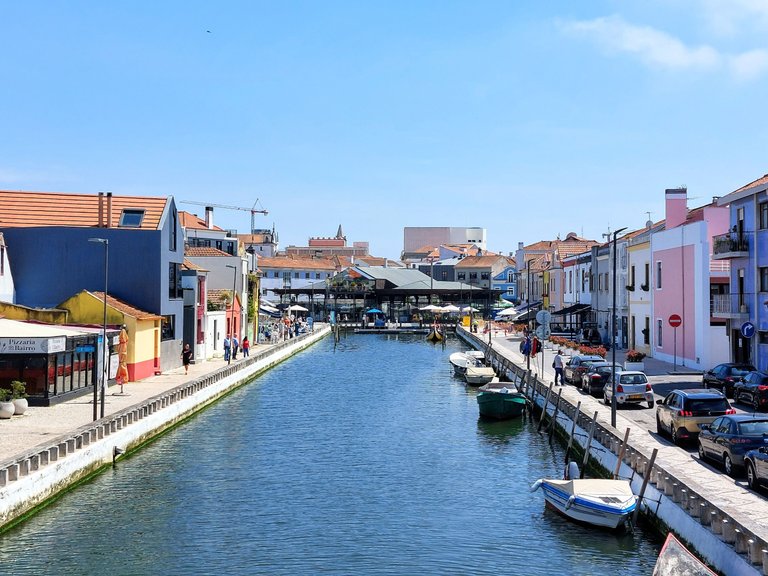 Fisherman's Quarters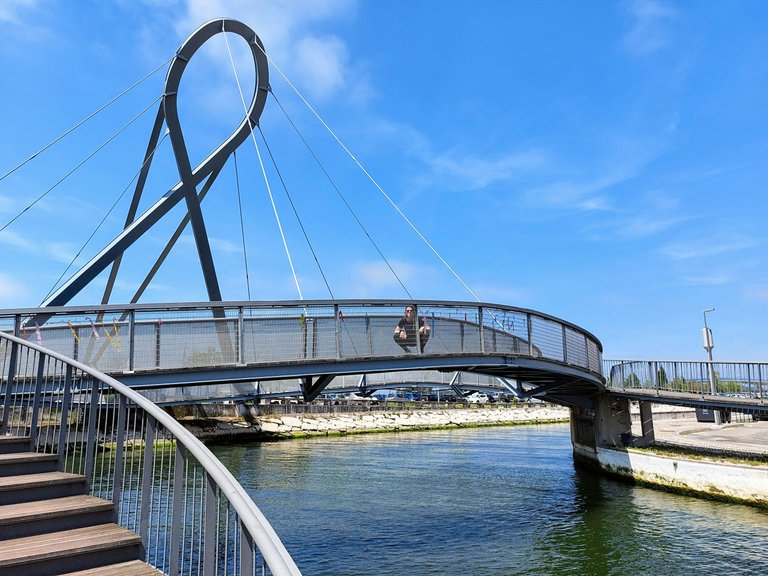 The lagoon also contained several salt marshes that provided salt for the entire country of Portugal. Seaweed harvested from the area was used as fertilizer for agricultural crops.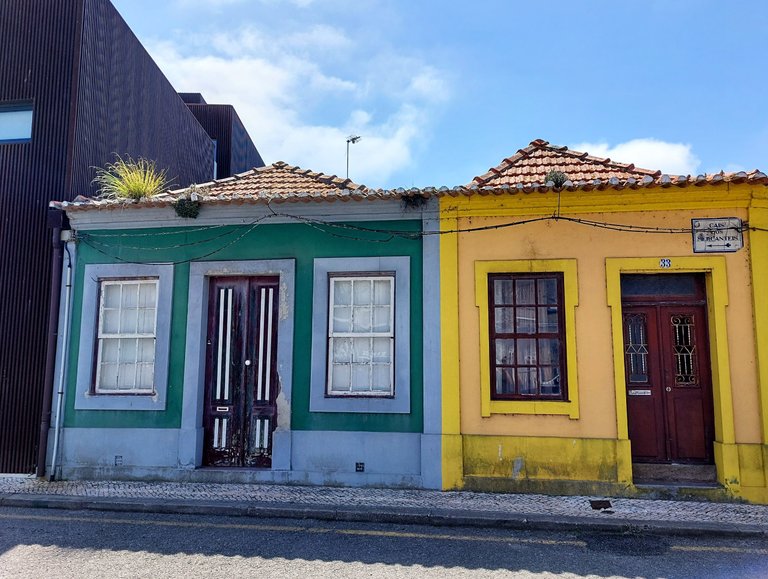 In the late 16th century a violent storm passed through the lagoon and closed it up. It was an event that proved disastrous for the city's economy.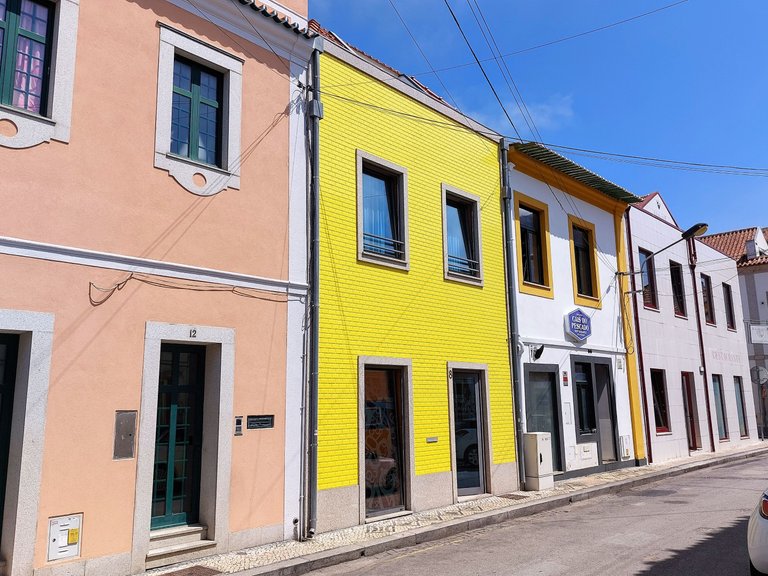 Fishing declined and salt could no longer be harvested and for the next few hundred years the population of Aveiro dwindled.
Another "Venice of"
---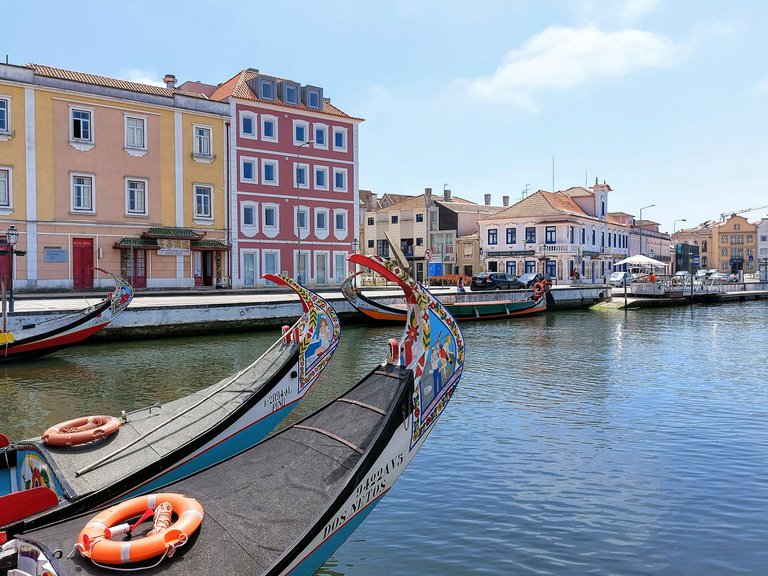 Over the last few years I've come to learn that first rule of travel and tourism marketing is that if a city has at least one canal in it then they will forever refer to themselves as the Venice of.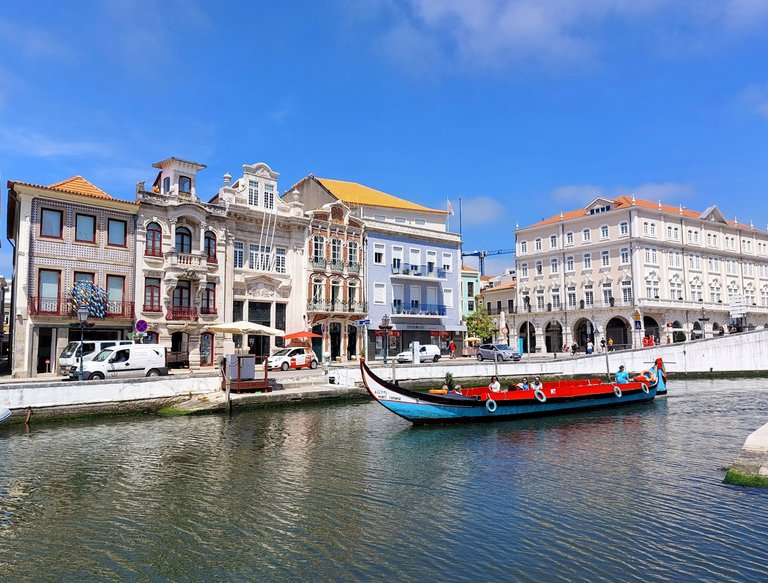 Don't get me started on the cliché of cities comparing themselves to Venice. Every country has their own version of the famous city and they are always severely disappointing. The label always does a disservice to the destination because it sets expectations for visitors way too high. Places would be much better off if they avoided the label altogether and just highlighted their own attributes. But what do I know?
Aveiro has three canals that connect to the Ria de Aveiro so naturally the city refers to itself as the Venice of Portugal. In this case it at least has gondolas (Moliceiro) so the comparison is just a tad bit closer than usual. They provide tours of the city for a very reasonable price. I think it was around 12-14€ for about 45 minutes when we were there. We didn't take them up on the offer though.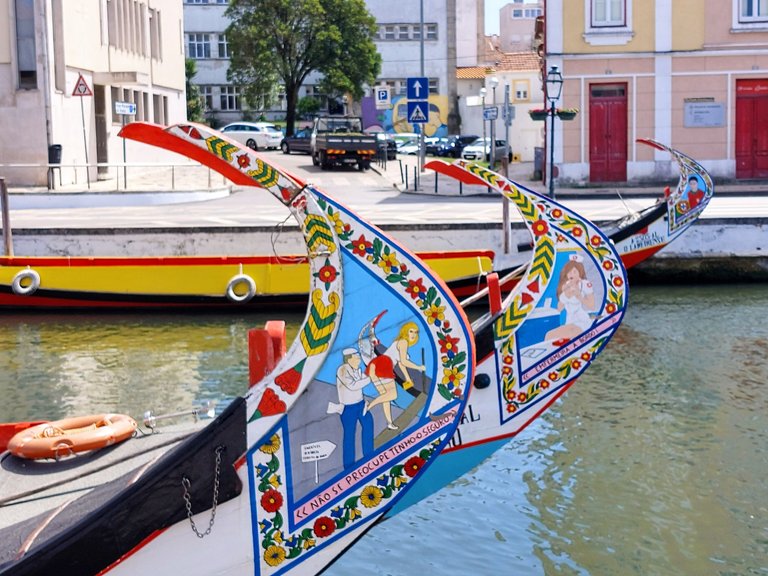 The Moliceiro's are painted in bright colors, which makes them super lively and full of character. The paintings are flirtatious scenes that are pretty funny in my opinion.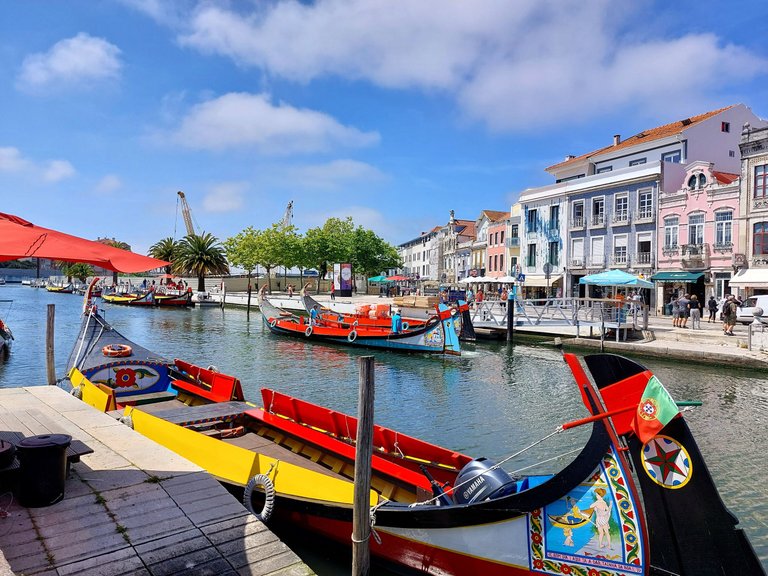 Most involve old men copping a feel or spying on woman bathing...
Wait... that actually sounds really bad in writing, much worse than it looks in person... I think...
Take a look at the photos and let me know your thoughts. Are the images humorus and fun or pervy and creepy?
A Church
---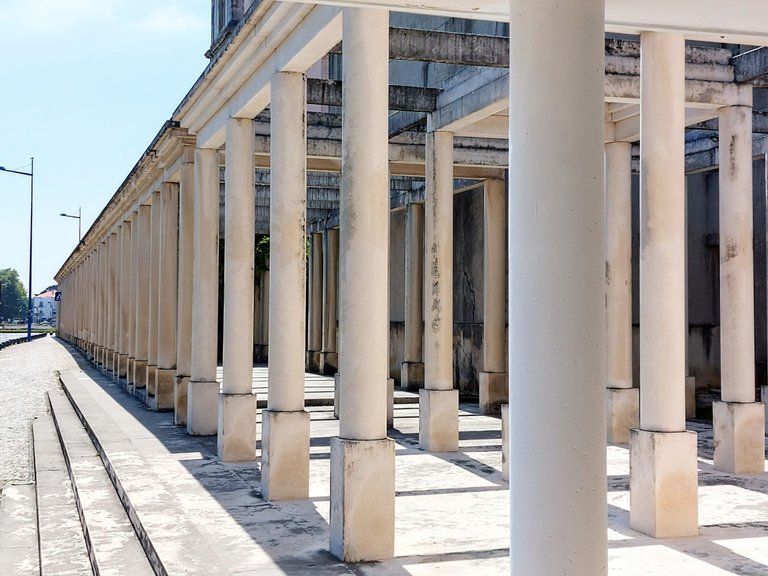 After touring around the canals and the old town we made our way back to our car along a different route than we had taken to get there.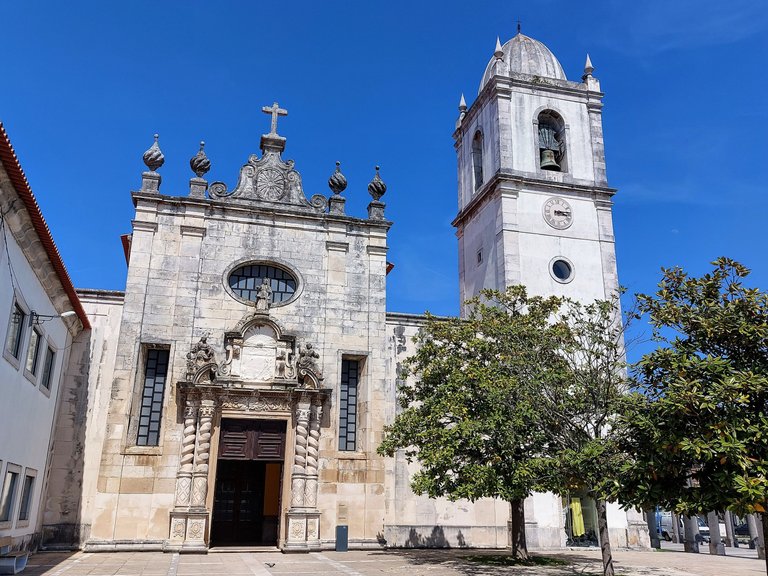 We passed by this little church and decided to check it out. It was still our first day in the country and we weren't "churched out" by this point.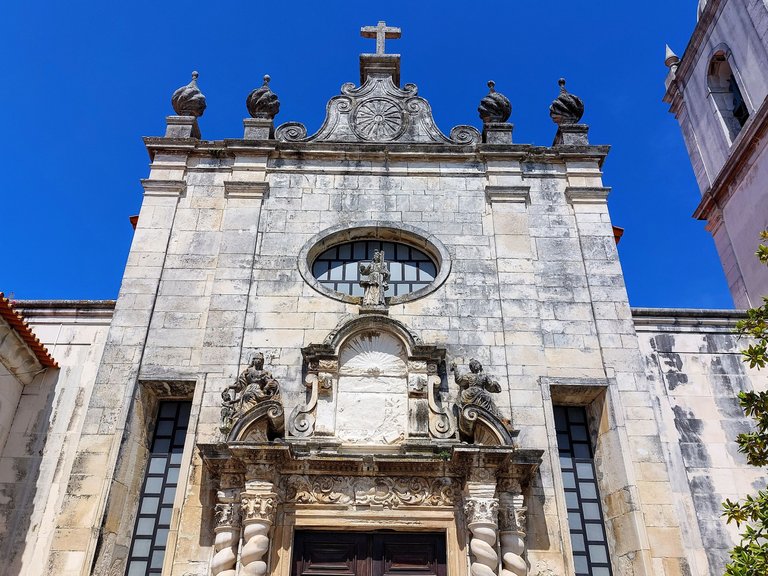 The church was small and modest and nothing too special really, but I took photos in there so I may as well share them.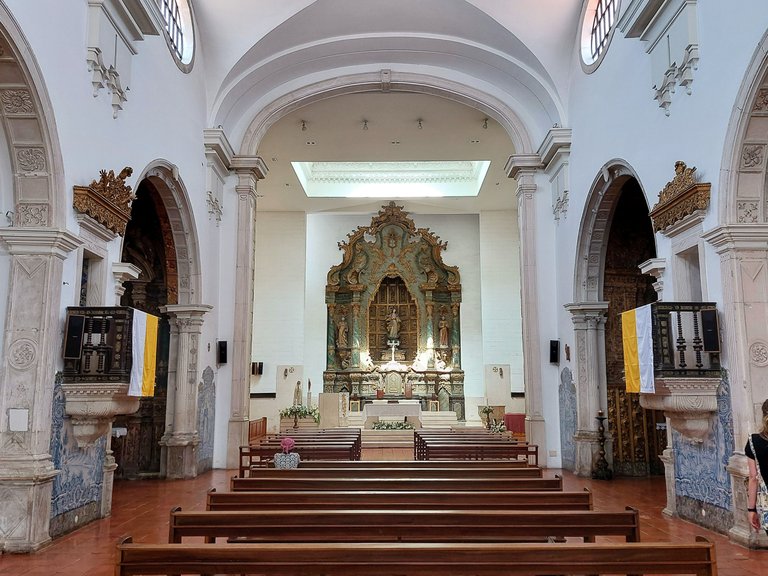 I liked the organ and the tile work on the walls.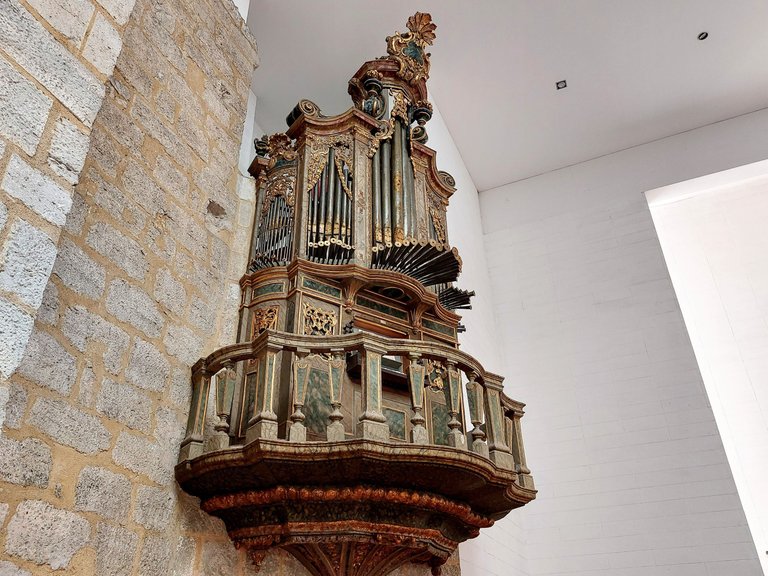 My Overall Takeaway
---
I thought that Aveiro was a nice city with its own unique feel about it but for me I wouldn't consider it a "must see" location. Other than the canal and Moliceiro tours I didn't think that there was really that much to do there. We spent maybe a little over an hour touring the city and I would be hard pressed to stretch that any further. If you took a 45 minute Moliceiro ride and ate lunch or dinner in the old town then you could maybe make half a day of it. Overall I personally feel like there are better places to see in the country so keep that in mind.
You might disagree so if you've been to Aveiro or plan on going in the future then let me know your thoughts on it in the comments.
Thats it for now. If you are interested in seeing more of our trip to Portugal than stay tuned, theres more to come. Until next time, thanks for stopping by.