Hello and howdy lovely people on Hive!🤗 I hope everyone is doing great on this beautiful day. I always love weekends. Who doesn't?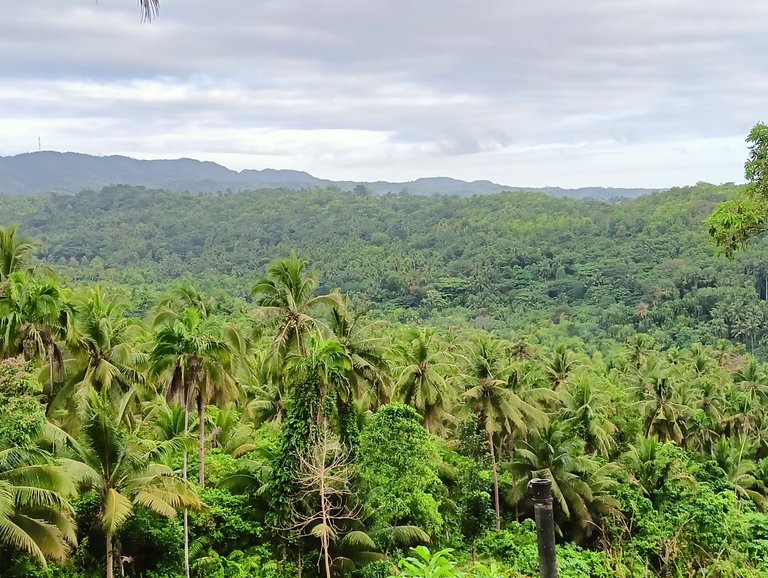 Trying to keep up with my health goals, the husband and I decided to take a different turn going for a jog walk around the 2 neighboring barangays in my hometown, Tabogon. It's not actually my first time doing our weekend exercise in this appropriate setting but it was then that the road was still rough and dusty.
But since road construction and improvements have been conducted, these places have become a perfect route for a weekly jog walk!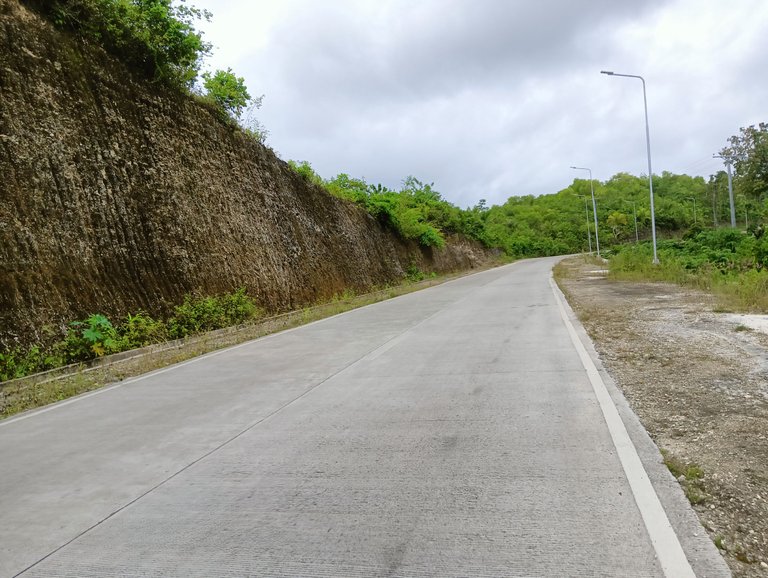 The Road to Combado
It was around 5:30am that we started this weekend routine passing by this first small village called "Combado".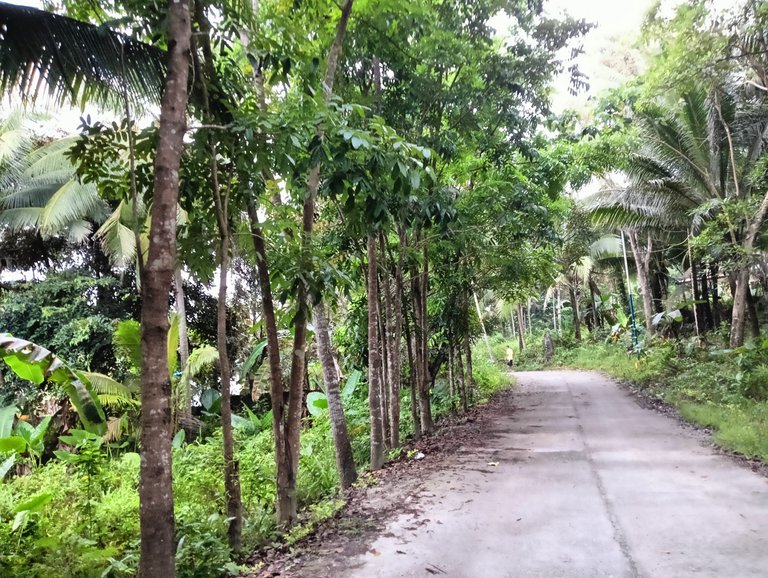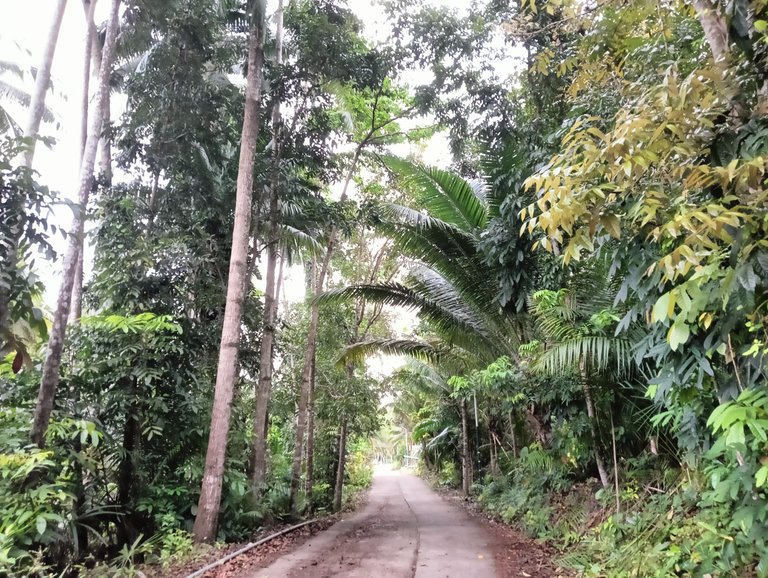 The cool and gentle air greeted us entering this narrow paved road with an array of molave and coconut trees along the way.
This is not the usual route for vehicles coming and going through the town center but if you wish to avoid the heat amidst the scorching sun, taking this road is the best option!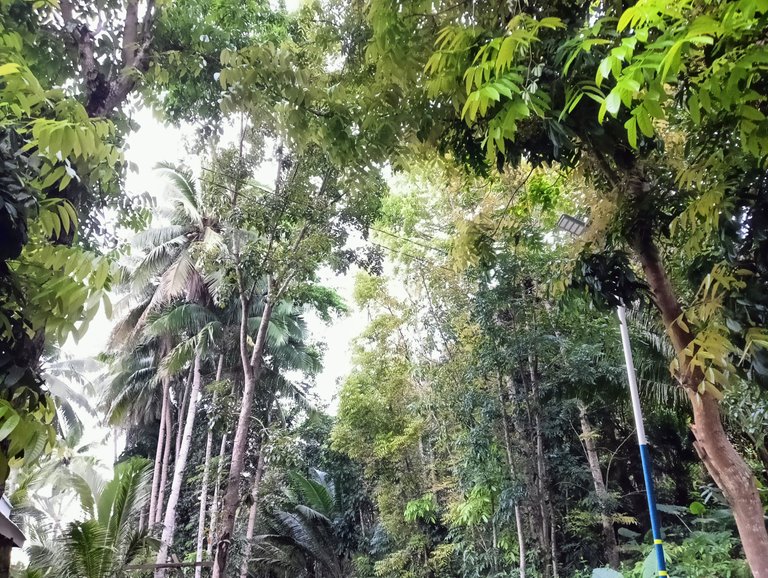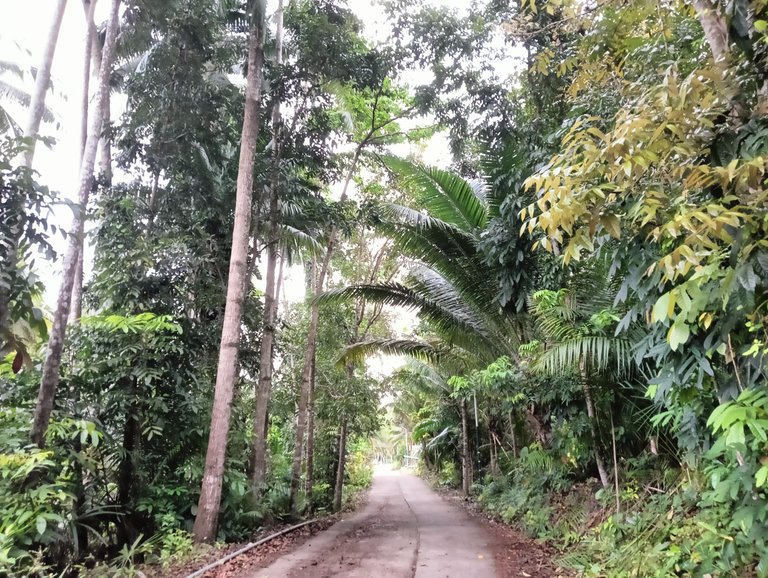 Because of the tall and shady trees standing along the road, you can really feel the cool and refreshing atmosphere passing by this area.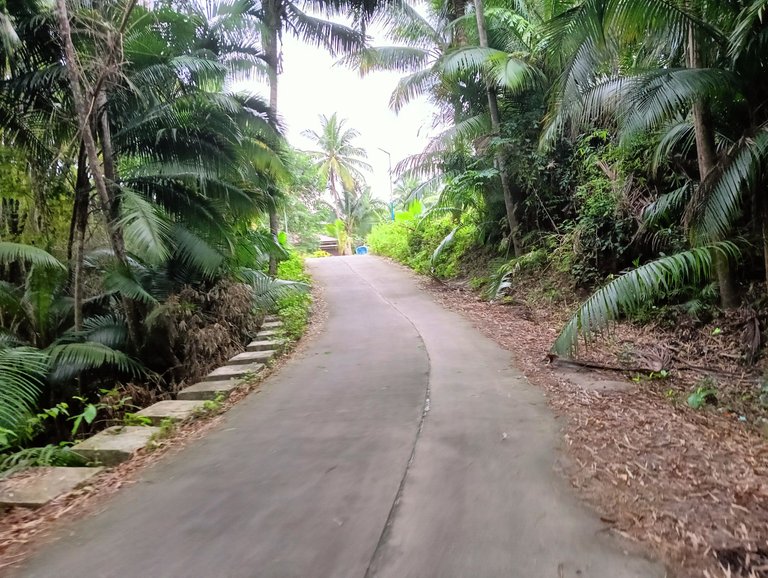 The simplicity of life in the province is lived by the residents here to their fullest.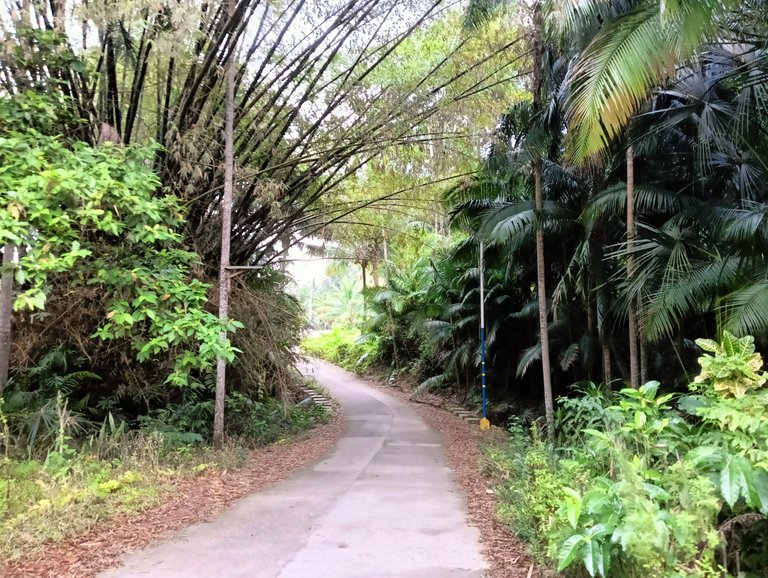 Jogging farther, we met this local fetching water from the deep well just a few meters away from the road.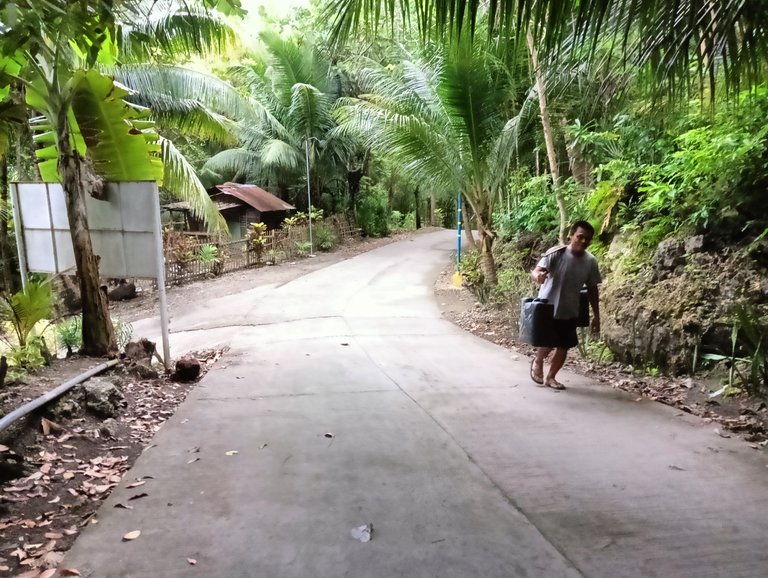 The Well of Life
As the water system is still not improved, the source of water in this little village is the "deep well" called "poso" in the local dialect run through a manual water pump in order to bring water to the surface.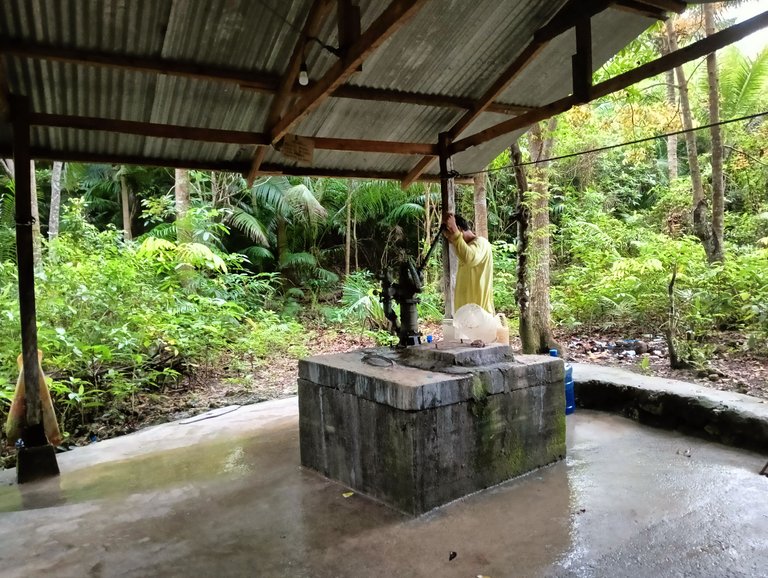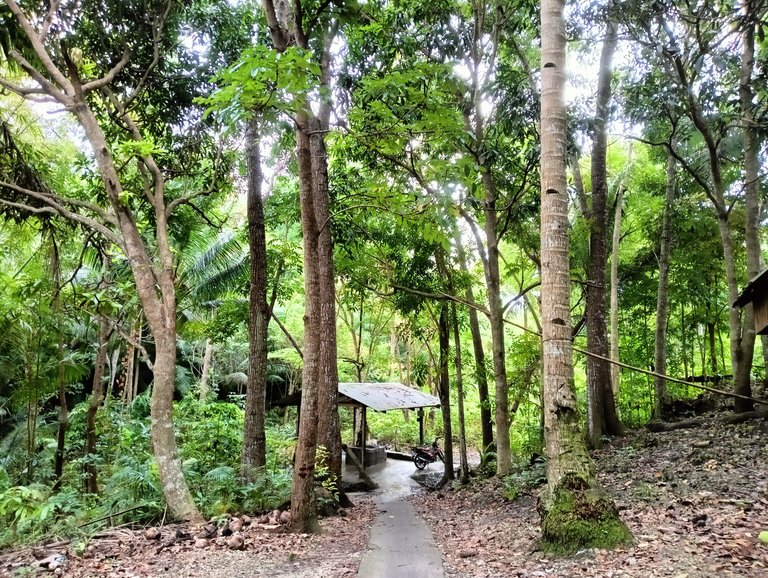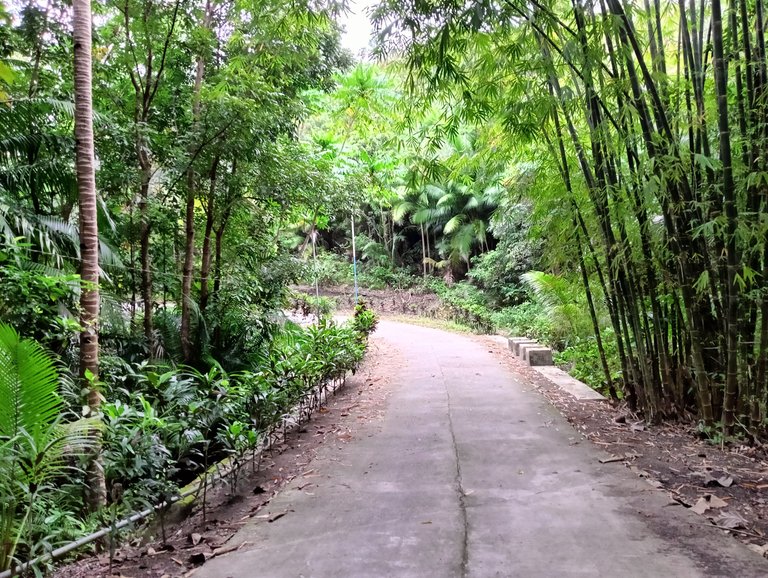 As this poso is situated just a few meters away from the barangay road, this is very accessible to all not only to the locals in this village but also to those in the neighboring villages like barangay Kal-anan.
While other barangays are enjoying the regular flow of tap water in their homes, the locals from these 2 neighboring villages still have to fetch water from this very source!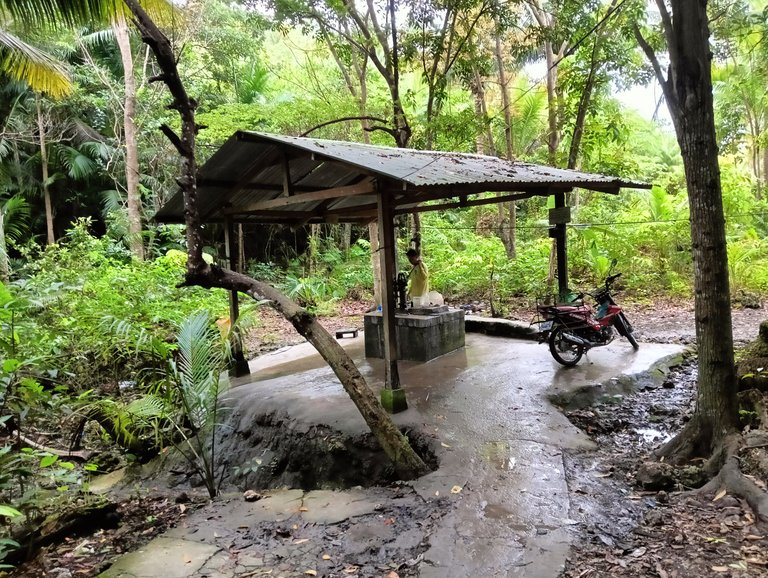 This local is so early trying to fetch water from this well to avoid the queue of other locals who also wish to get water for their daily consumption.
It's quite a struggle but after all, we're still blessed and grateful for the plenty of water from this God-given water source!
The Rural Beauty
Moving upward towards this steep road, the green scenery seemed to ignite your spirit inhaling and exhaling the free air that nature offers.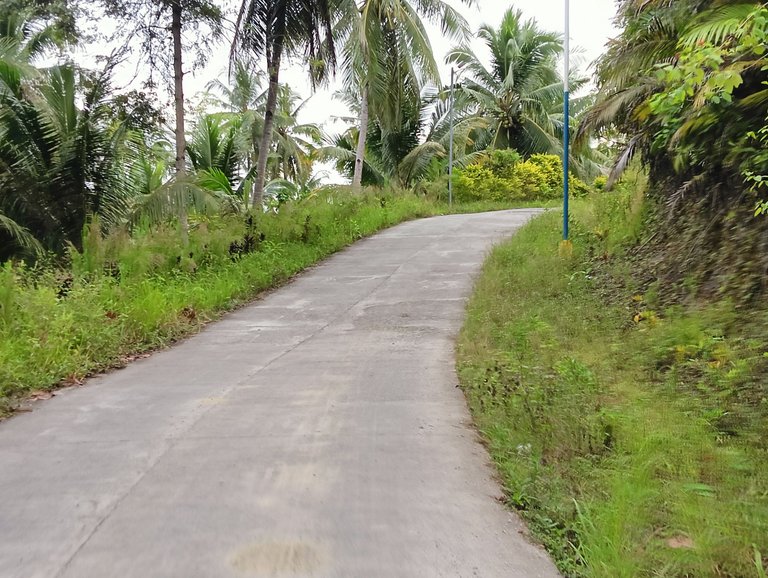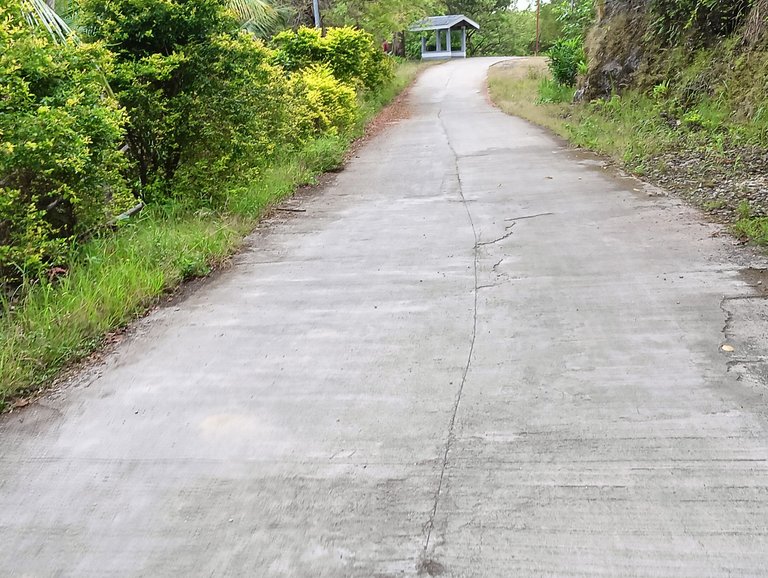 Reaching the top of the hill, this picture of the mountain scenery is a sight to behold.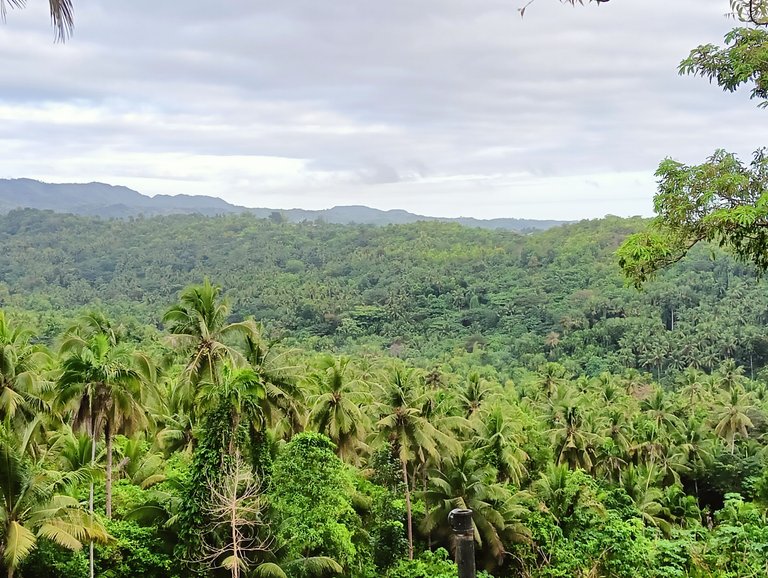 We also encountered another local doing his early morning physical exercise at this site stopping at this point to enjoy this mountain view.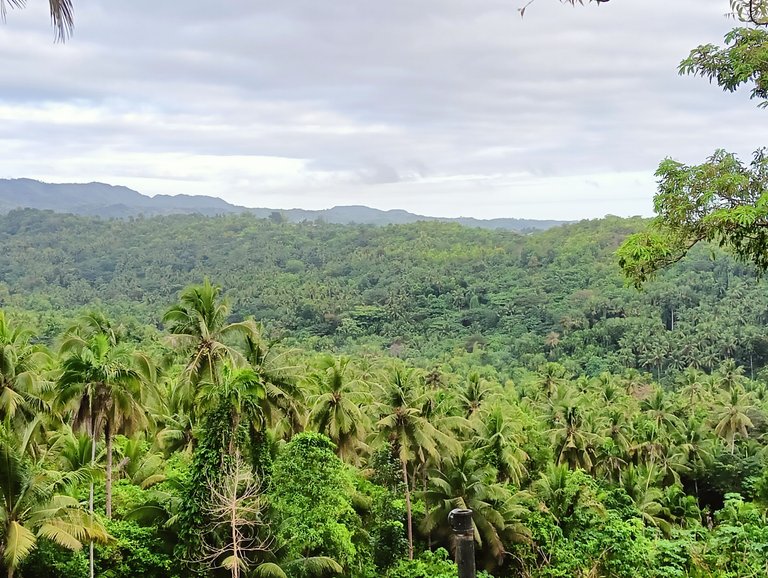 Going down the hill, we reached the main road connecting barangay Combado and barangay Kal-anan.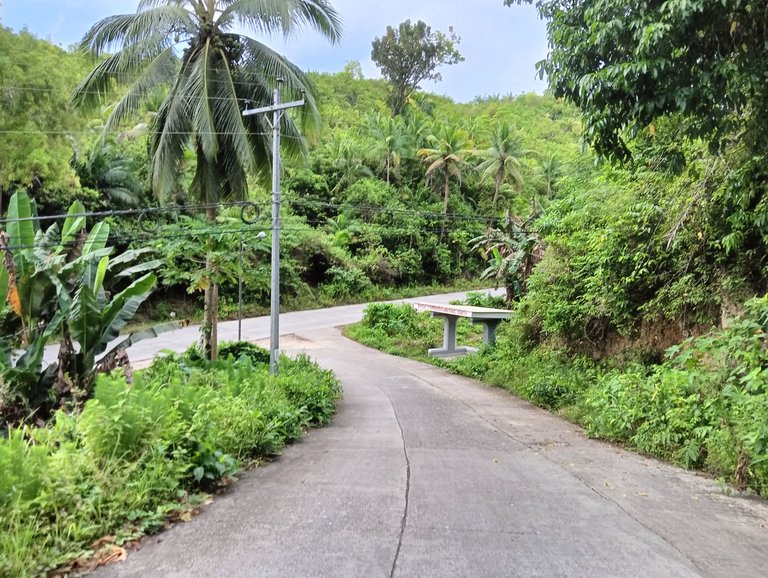 The view of the main road from the elevated barangay Combado road.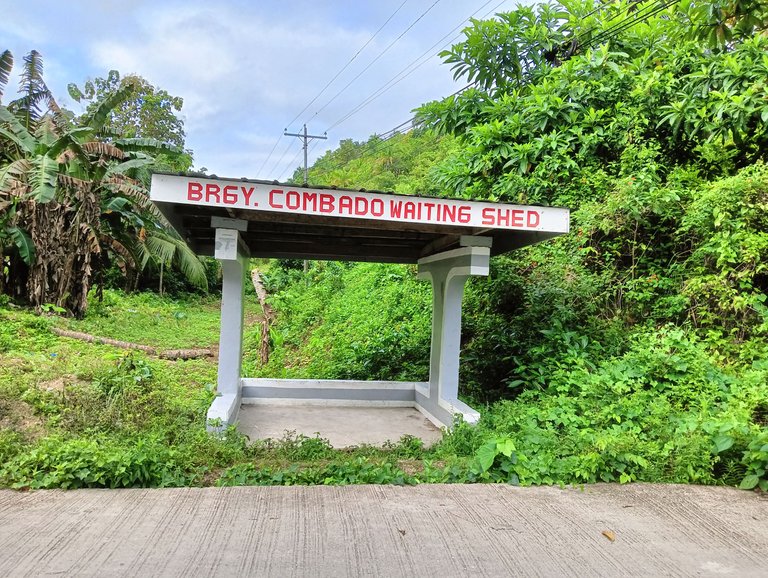 This structure situated at the corner of two diverging roads is ready to shelter anyone who wishes to rest or seek refuge from the heat or rain.
Moving farther down taking now the main road, a properly shaded well was silently sitting at this spot just beside the road.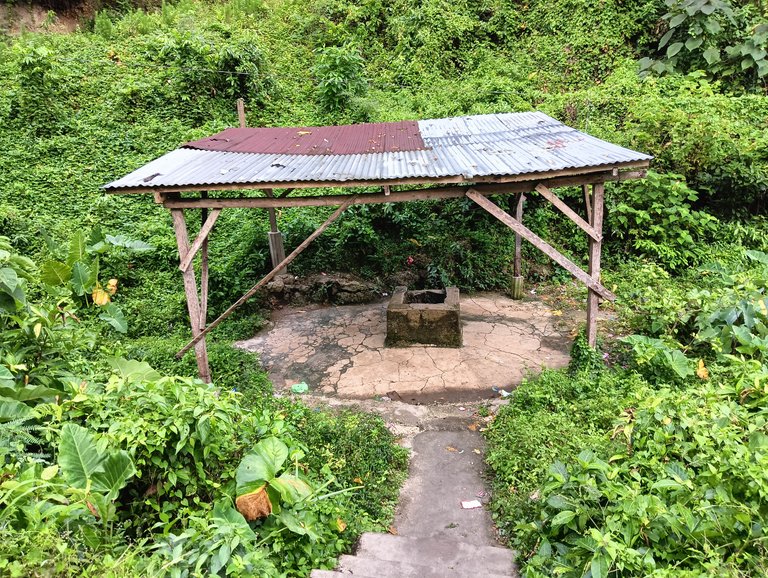 If the rain occasionally pours, this well could cater and provide water to all the locals living close to this area even those from far distance because it's also very accessible to the road. But could not sustain their water needs during summer or a much longer dry season.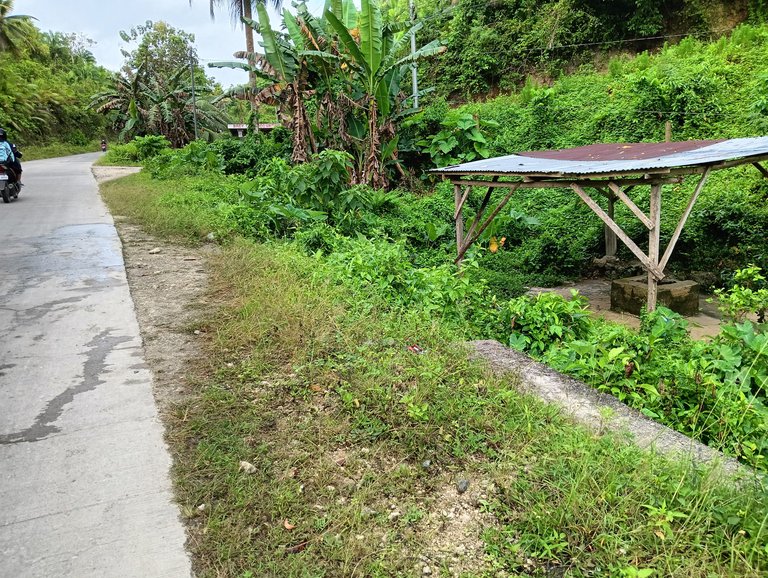 Farming corn being the early means of livelihood of the people in the province, this Corn Mill was built owned by a very young politician.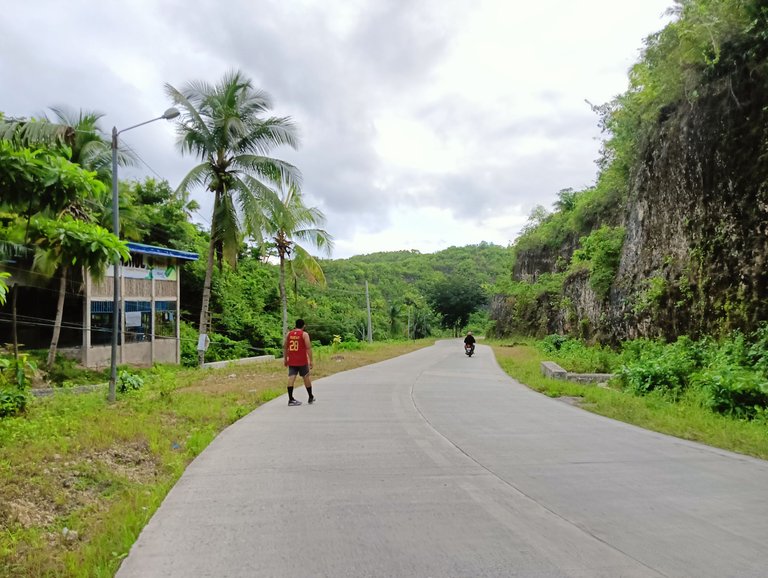 Situated just by the roadside, this Corn Mill is ready to cater to farmers who wish to have their corn produce milled.
However, since its completion, I haven't heard it started its operation. This is maybe because only a few locals still manage to cultivate corn farmland nowadays and there's already another corn mill in another neighboring village that's been operating for a long time!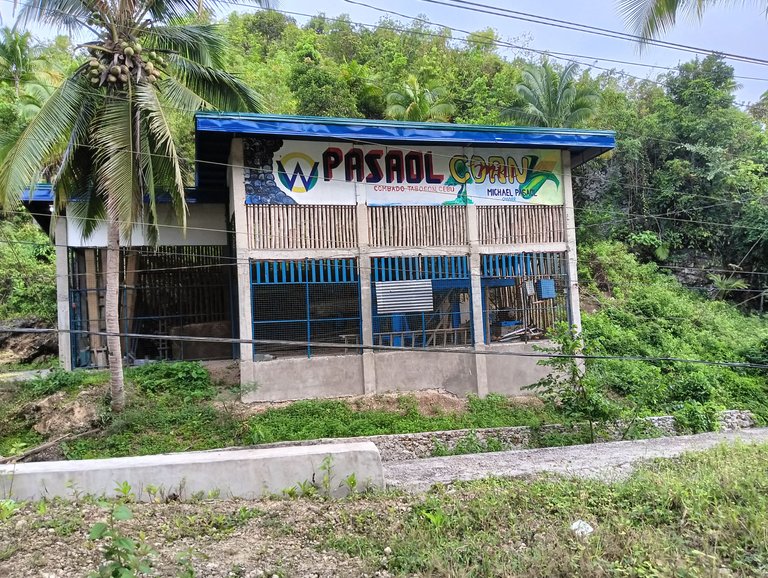 Jogging a bit farther, this much wider paved road ushered us toward the next little village.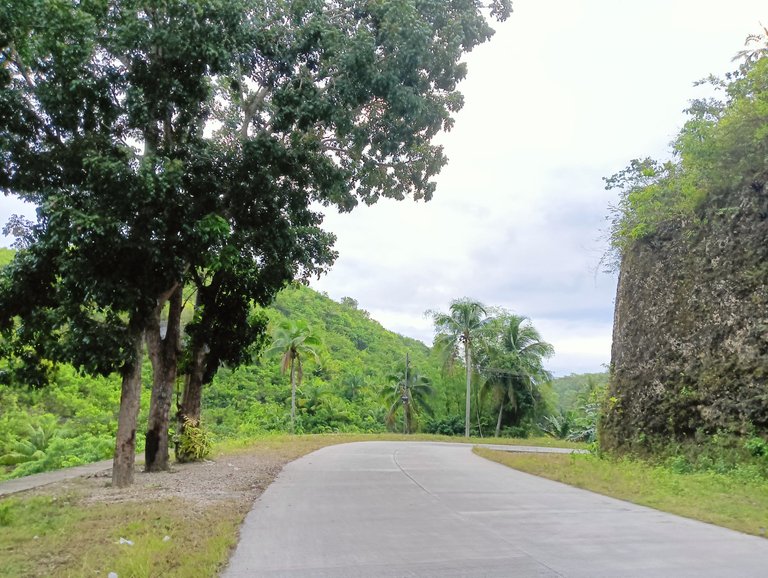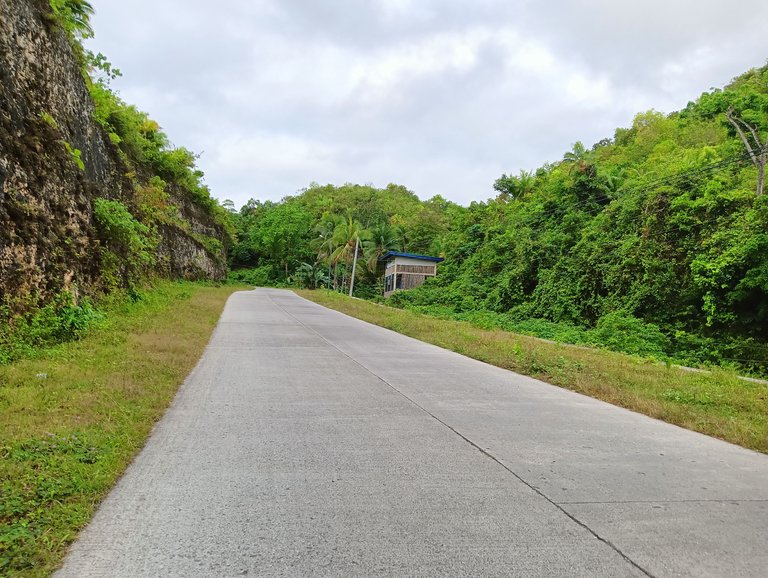 This used to be a very narrow asphalted road where only few mini-buses and other light vehicles usually take.
Still part of barangay Combado, this area used to be the dwelling of a very few locals living in just about 1-2 houses but as time went by and their children had grown, this had become a little village with more structures built as their humble abode.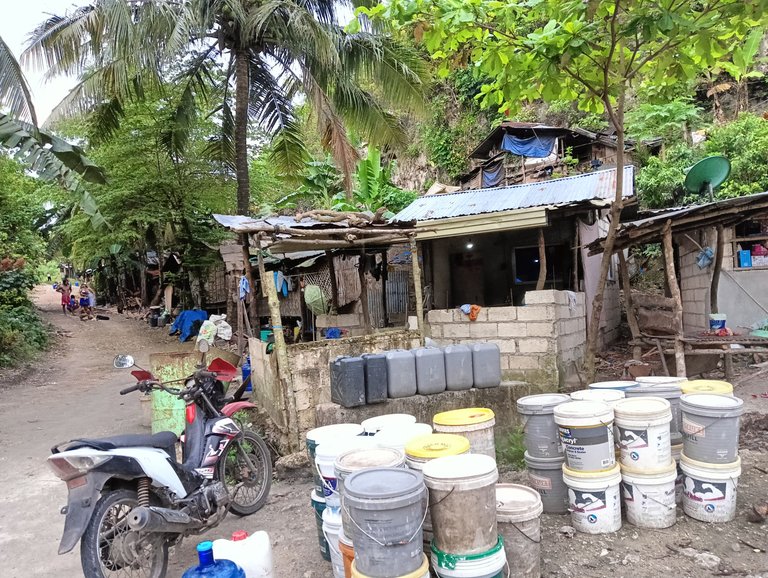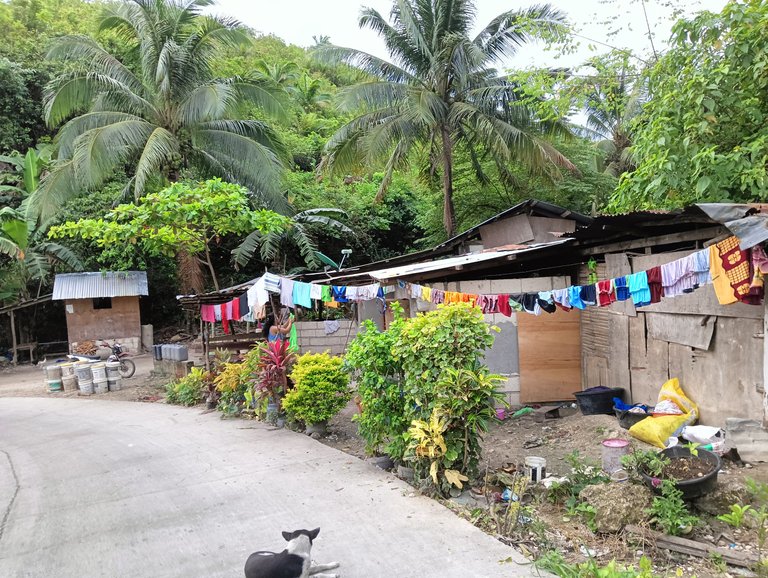 This little village is called "The Catarungan Village" because most if not all families here carry the family name "Catarungan".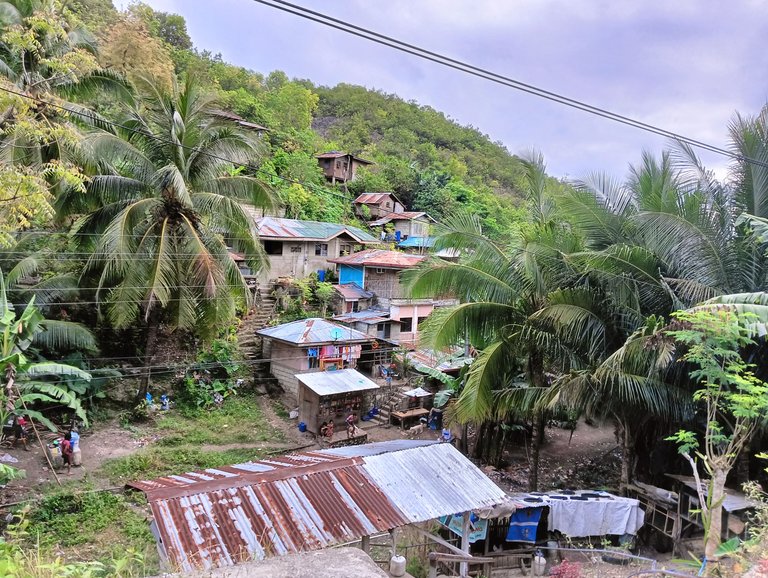 As people in the province know one another, this man pulling his cow greeted us with his most friendly smile jokingly said, "Kusgi ug Dagan" or "Run faster" in English!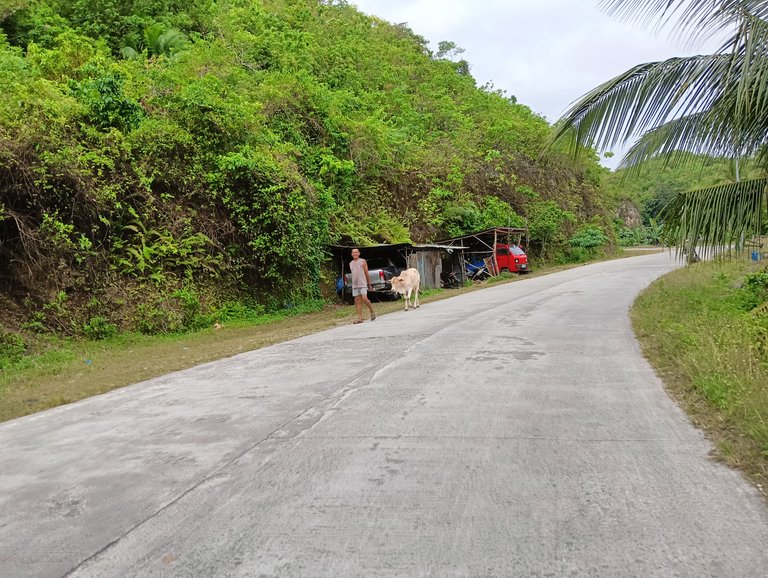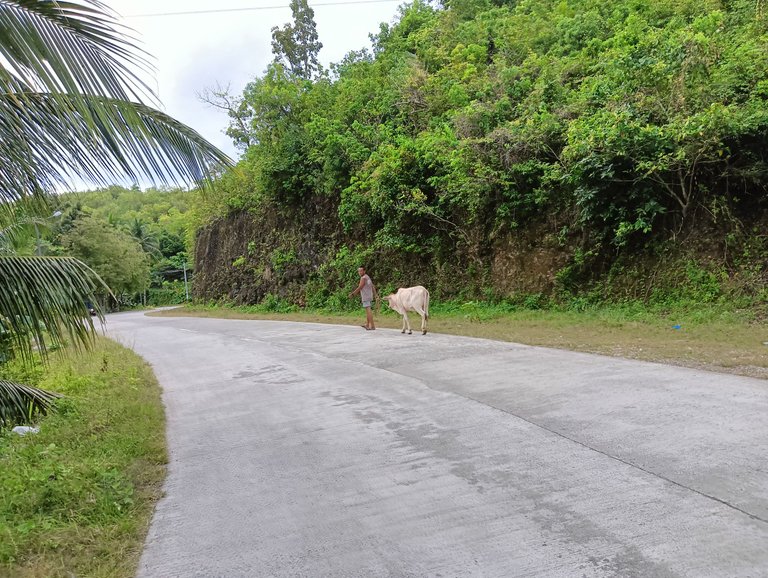 Stopping at this point before reaching the next neighboring village towards the town, we made a quick turn back taking now the other side of the road to my birth place called barangay Kal-anan.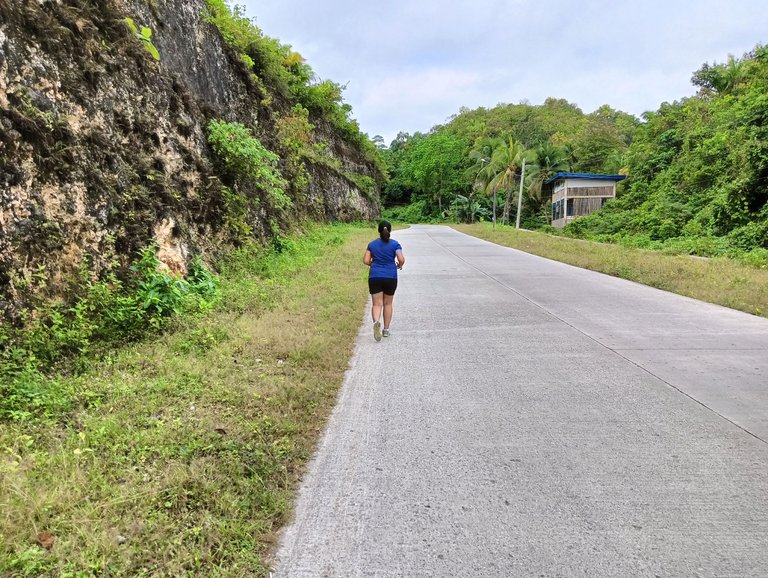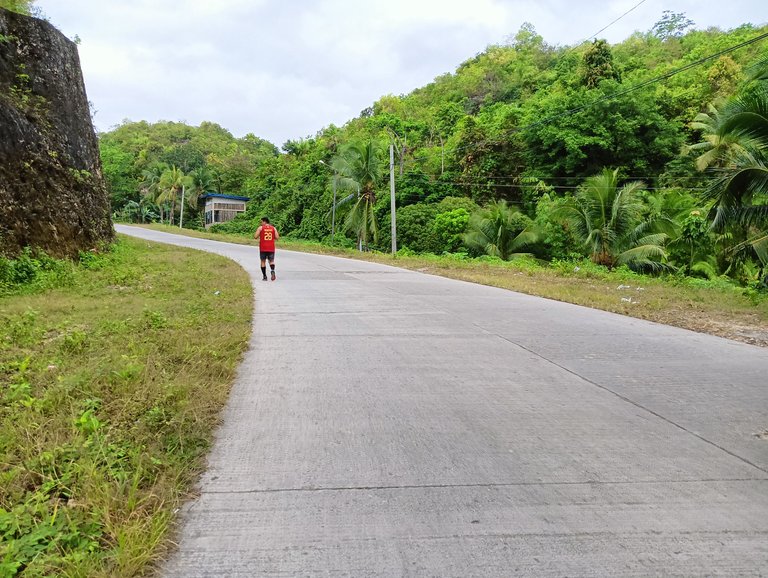 To Barangay Kal-anan
Enjoying the most enlivening sweat after the first 25-30-minute jog, we took this steep road towards the barangay proper.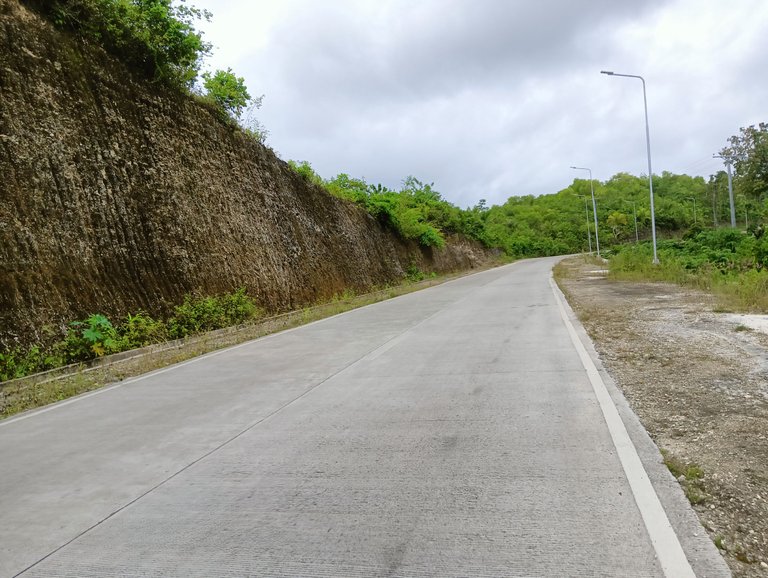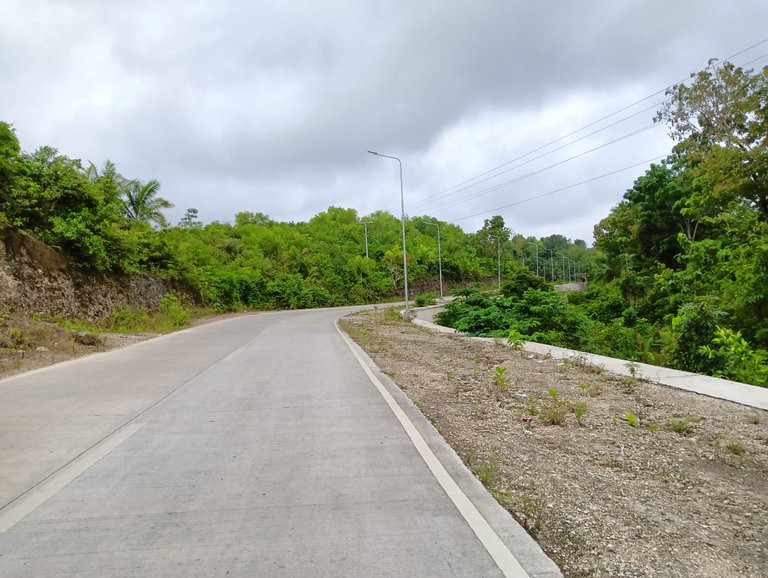 This road used to be a steep sloping land with wild bushes and trees but was cleared and bulldozed to develop into this much wider and shorter route through the town in 2021.
The EC road used to be the main route and was called such because of the road looking like the letters E and C.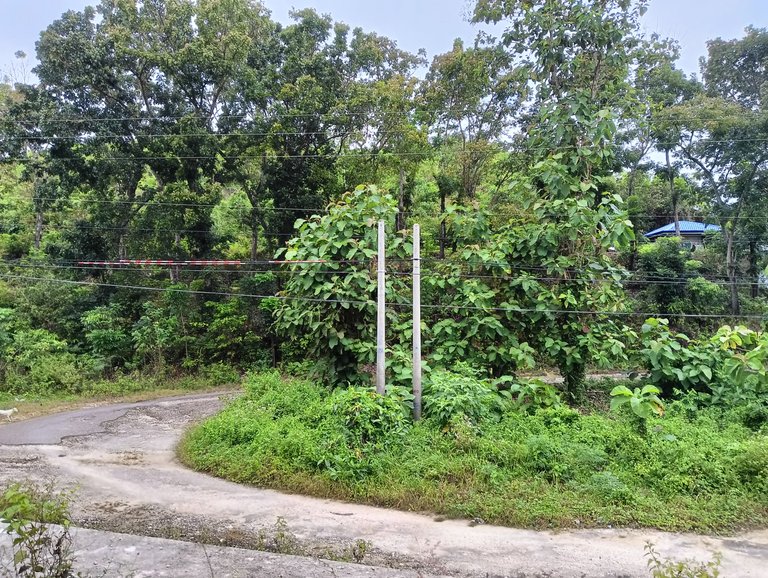 But when the road construction and improvement were planned, it was suggested by the agency that takes care of public road projects to take a much shorter way crossing various farmlands of some locals in the area.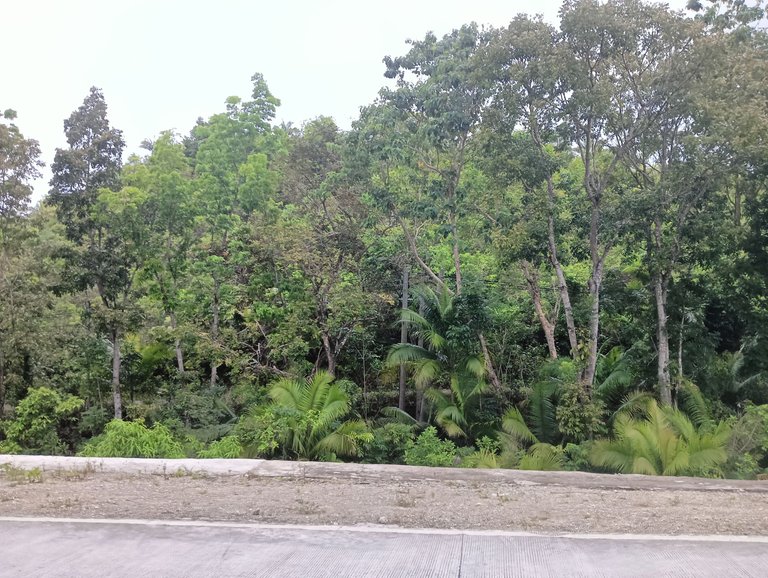 Agreeing with the government's proposal for the said road project, the owners of the land signed an agreement with the barangay officials and the government agency representatives to finalize the road development plan.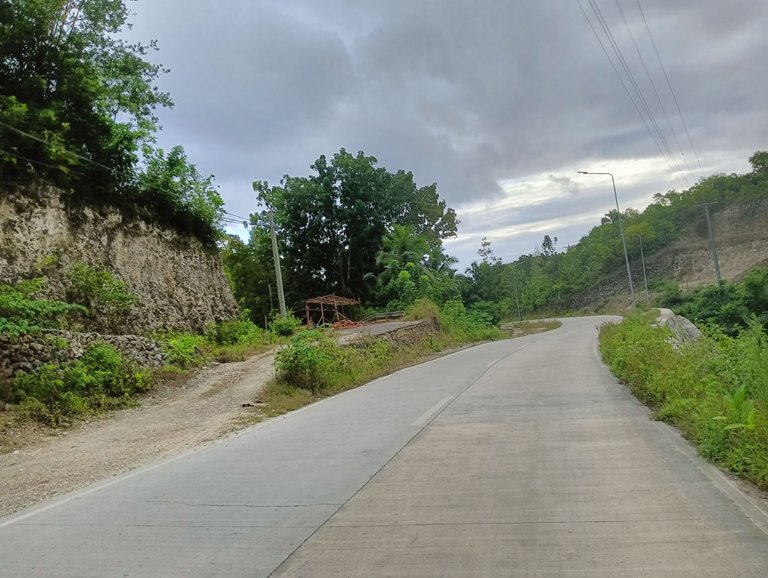 Because of this joint agreement for a cause, this a much smoother and wider road gives locals the convenience they deserve.
Welcome to my Birth Place
Born and raised in this humble little village called barangay Kal-anan, I should say there's a lot of improvements and developments that have happened here.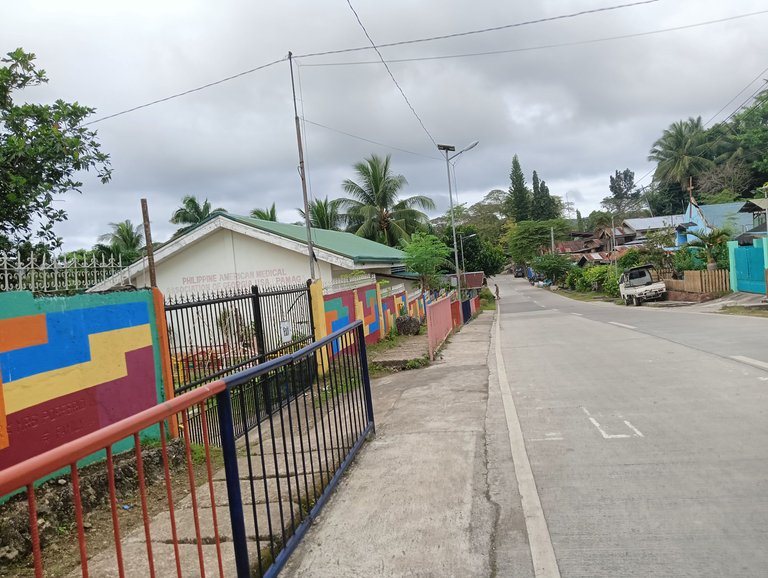 Used to be a rough and dusty road during dry season but muddy and slippery when it rained, the locals are so glad this road has become a much smoother and safer path in 2019.
The Kal-anan Elementary School
Catering to the educational needs of the children not only in barangay Kal-anan but also those from Barangay Combado, this elementary school has grown to be a much larger educational institution with more buildings to accommodate a number of pupils.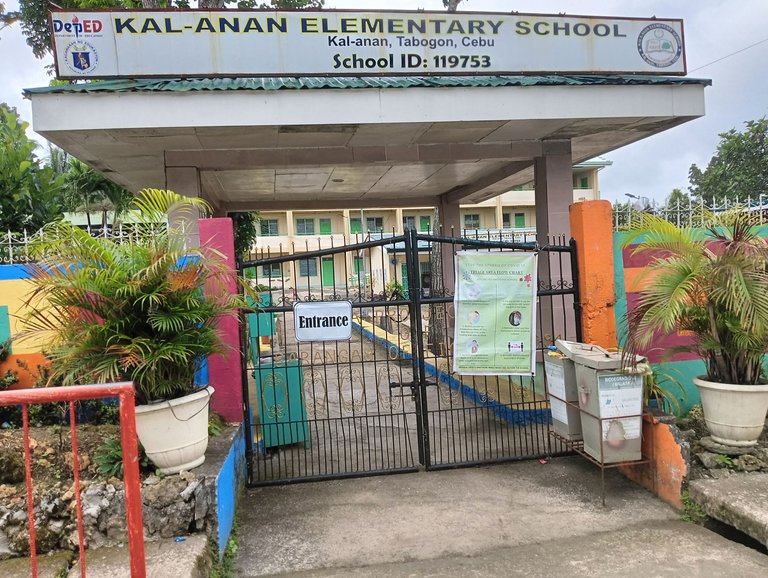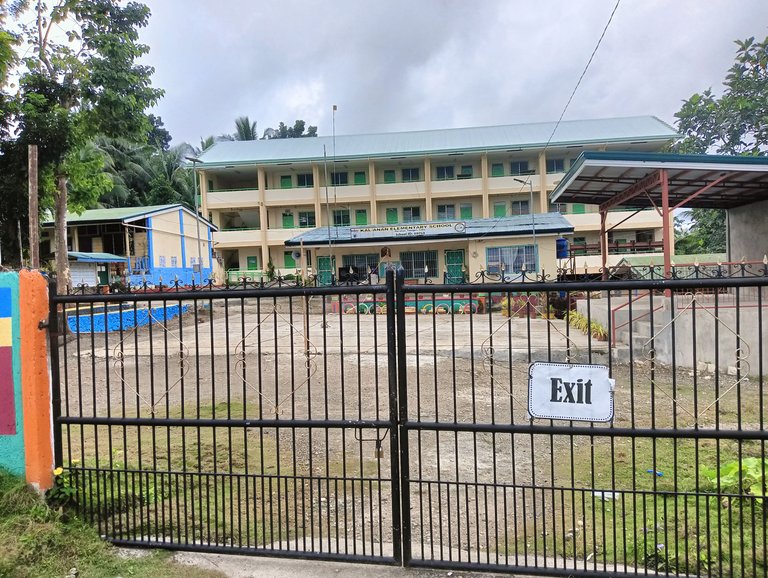 My Alma Mater
With most number of locals who are Catholic believers, barangay Kal-anan celebrates two (2) fiestas in honor of Sr. San Vicente Ferrer every 20th of April and Sta. Cruz every 3rd of May. This Sta. Cruz chapel is situated along the road just across the elementary school at the barangay proper.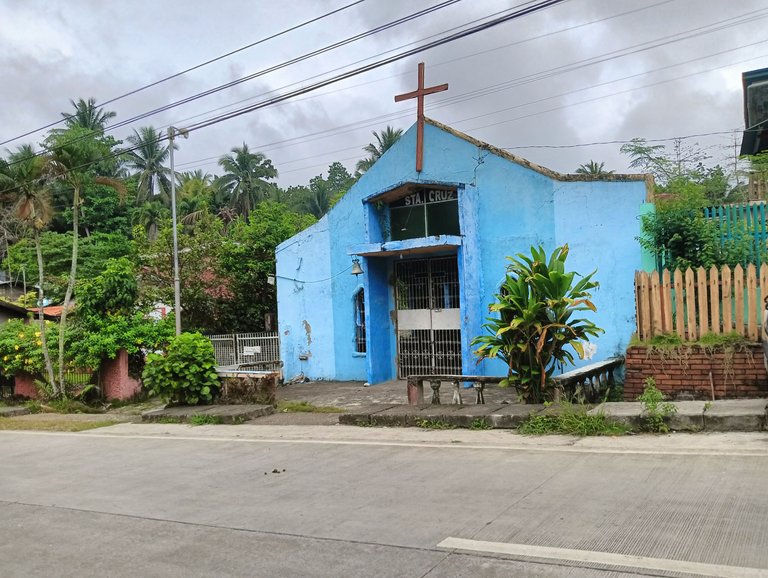 The Barangay Covered Court
With legs a bit tired, we just started walking further passing by this Barangay Covered Court that was only completed and turned over by the contractors to the barangay in 2020 to the delight of all residents in this little village.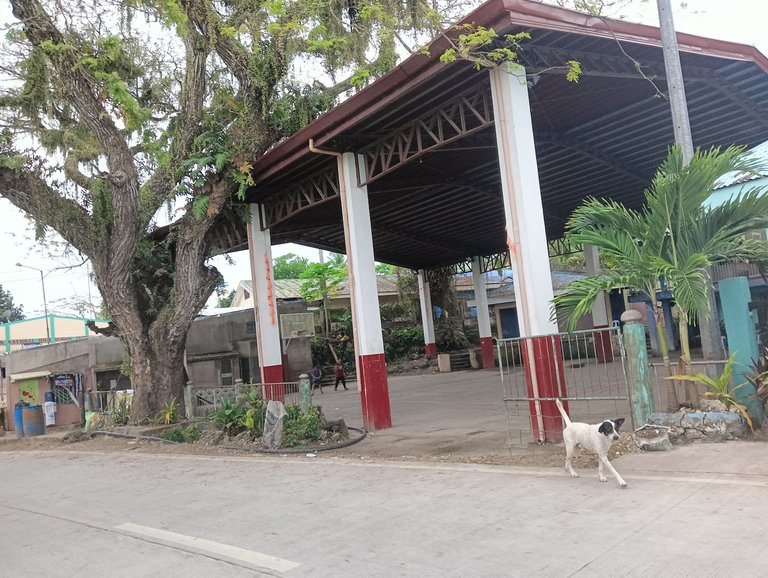 The Kal-anan National High School
A few meters away from the elementary school is the Kal-anan National High School that stands proudly at this spot with very colorful signage that makes its name vibrant and lovely.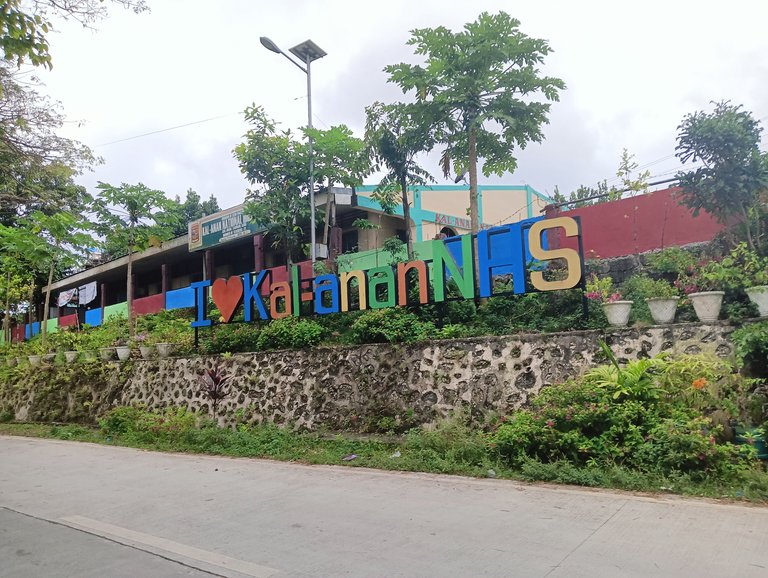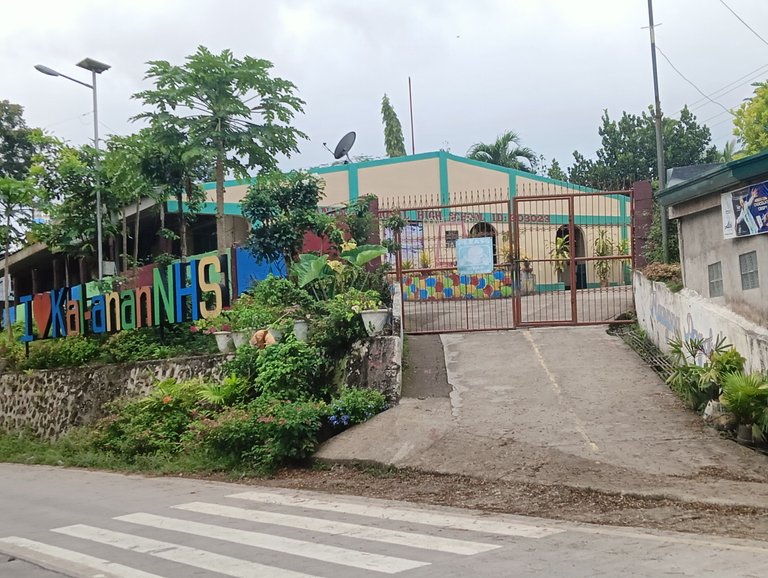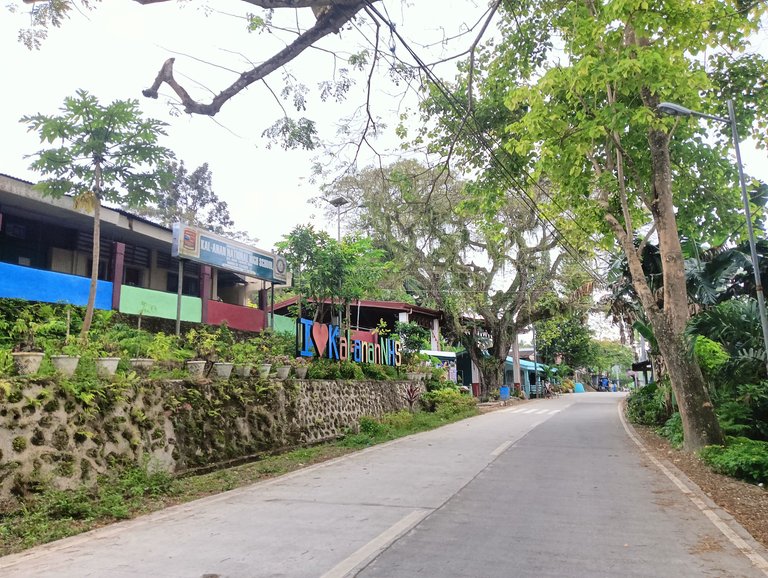 Adding to the convenience of the motorists traveling to this place, this newly opened gas station caters to all from 7:00 a.m. to 7:00 p.m.
This used to be a quite sloping land with a number of coconut trees standing at this area. But since this place was bought by a local businessman, it turned out a flat and wider space- a perfect spot for its purpose!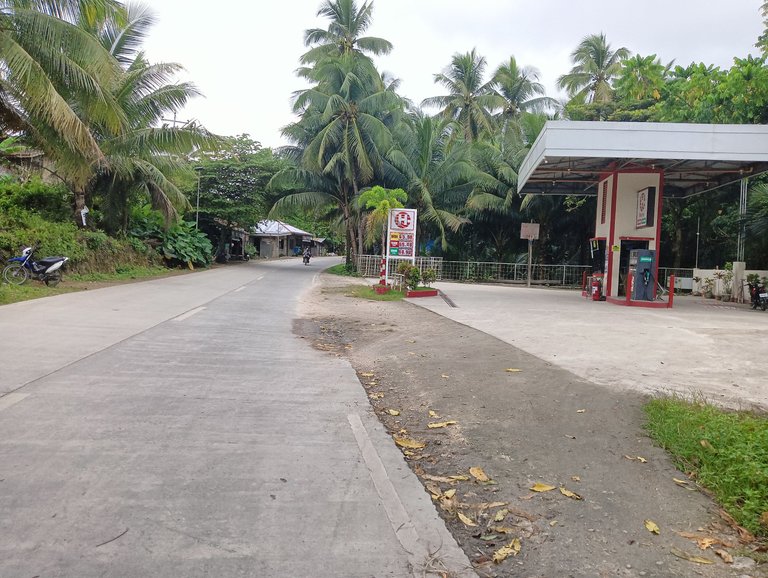 After about 45-50 minutes of jogging/walking, we finally reached home. So happy and glad I am able to keep up with my health goals this week! I hope you did, too!
And this is all for today's blog dear Hivers! Thank you so much for going with me on this quick tour of my little village. Until then.....