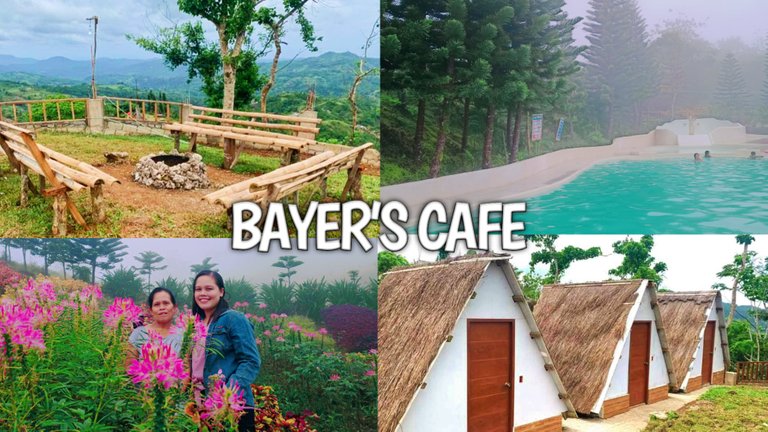 The most important thing in the world is family and love."John Wooden
Take time to relax from the busy working schedules and enjoy the cold and foggy weather in the highlands of Cebu with the family.
Located in Barangay Taptap Cebu City along Transcentral Highway which is an hour drive from Jy Square Lahug, Bayer's Café is a mountain resort, cafe, and camping spot with a beautiful view of the mountains and gardens.
ENTRANCE FEE
The entrance fee is PHP 50.00 and it's consumable. They have a separate payment for the swimming pool which is 125 pesos. The café serves affordable all-day breakfast, snacks, and drinks with views of the mountains.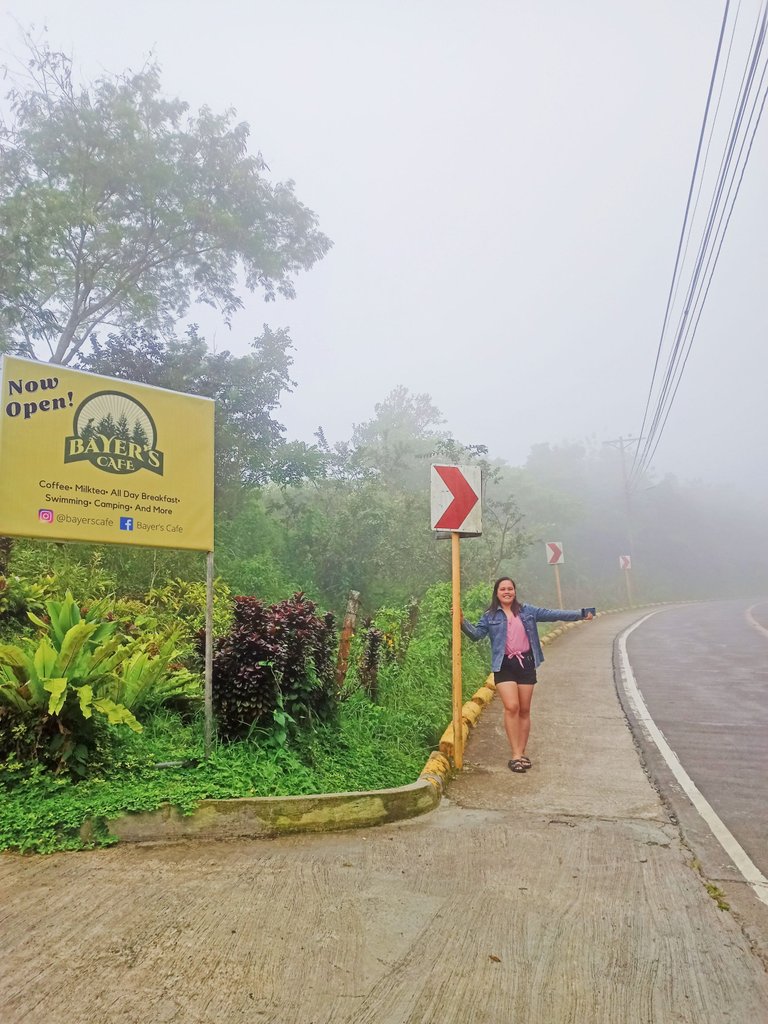 It was a very cold Sunday morning when we arrived at Bayer's Cafe. I personally love the feeling of being surrounded by fog. Sunday is always a family day for us so we decided to bring our family here.
It took us 10 minutes by scooter to be here since we are living a bit closer to this place.
Let's go and take a nature tour!
Beautiful flowering and non-flowering plants can be seen all around the place. We saw some mayana varieties, spider flowers, sunflowers, lilies, and more. It looks more amazing because of the pine trees scattered around the pool and garden area.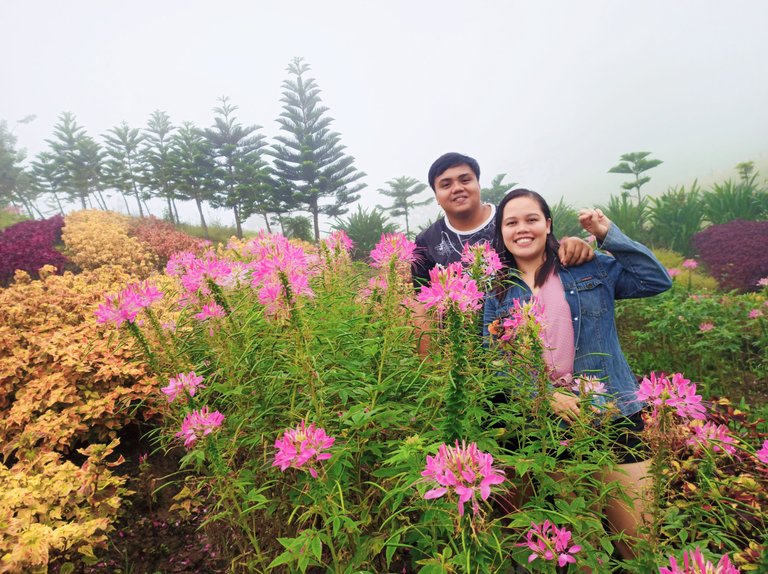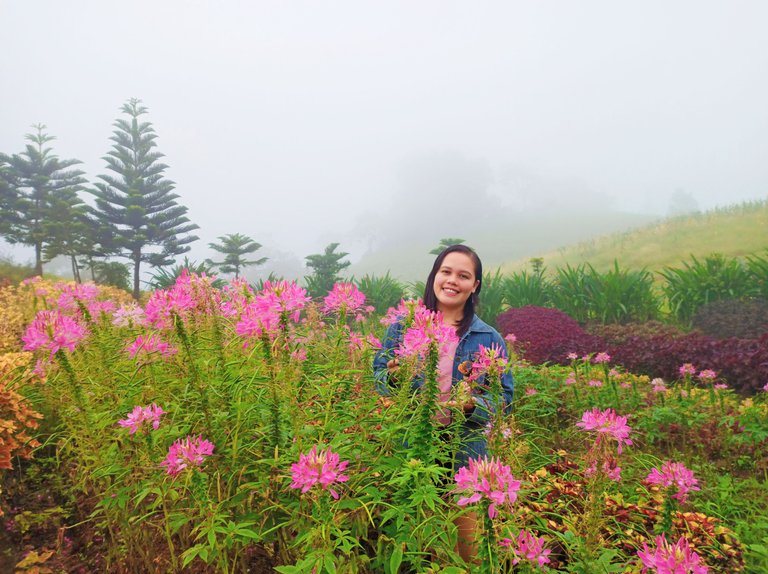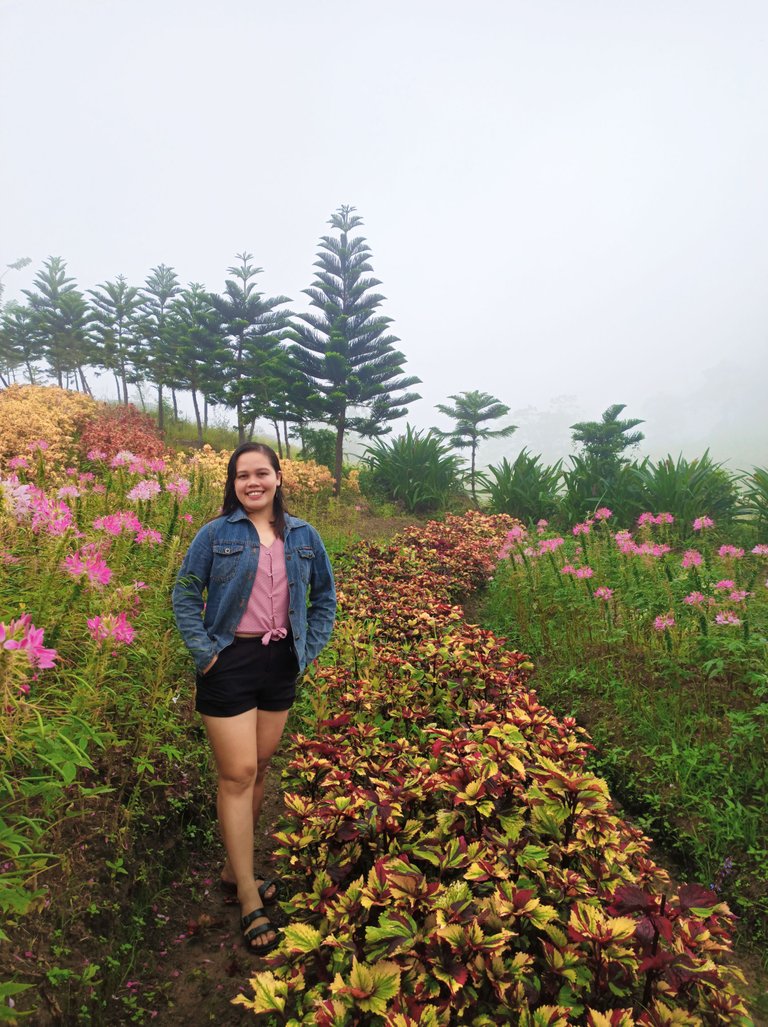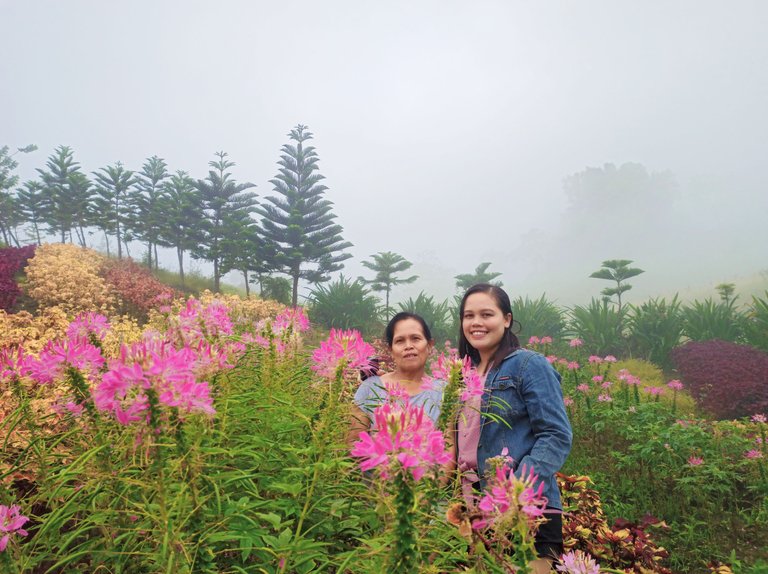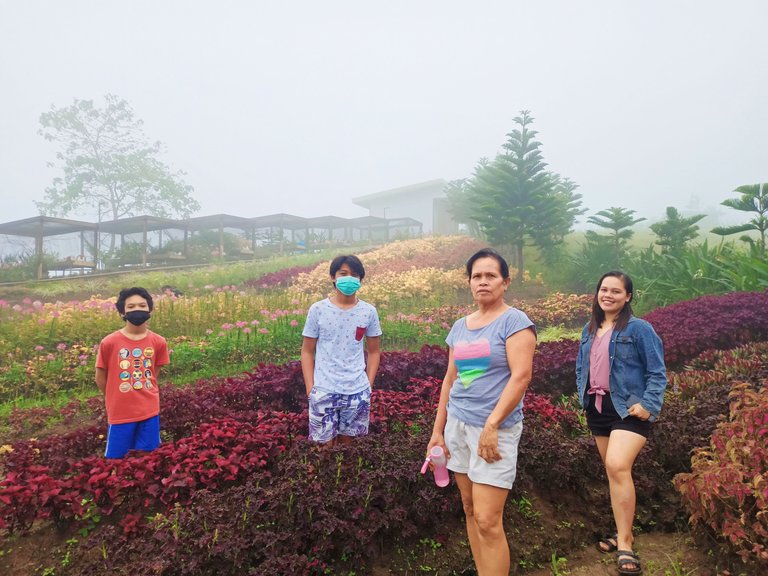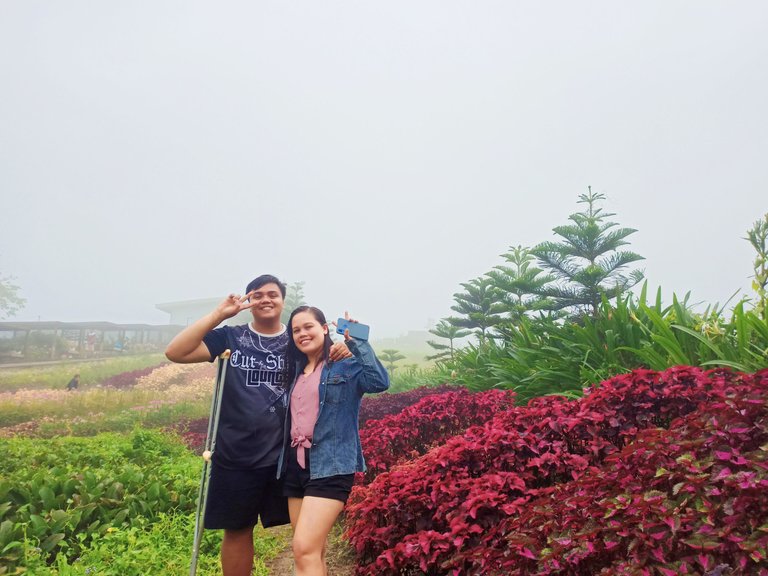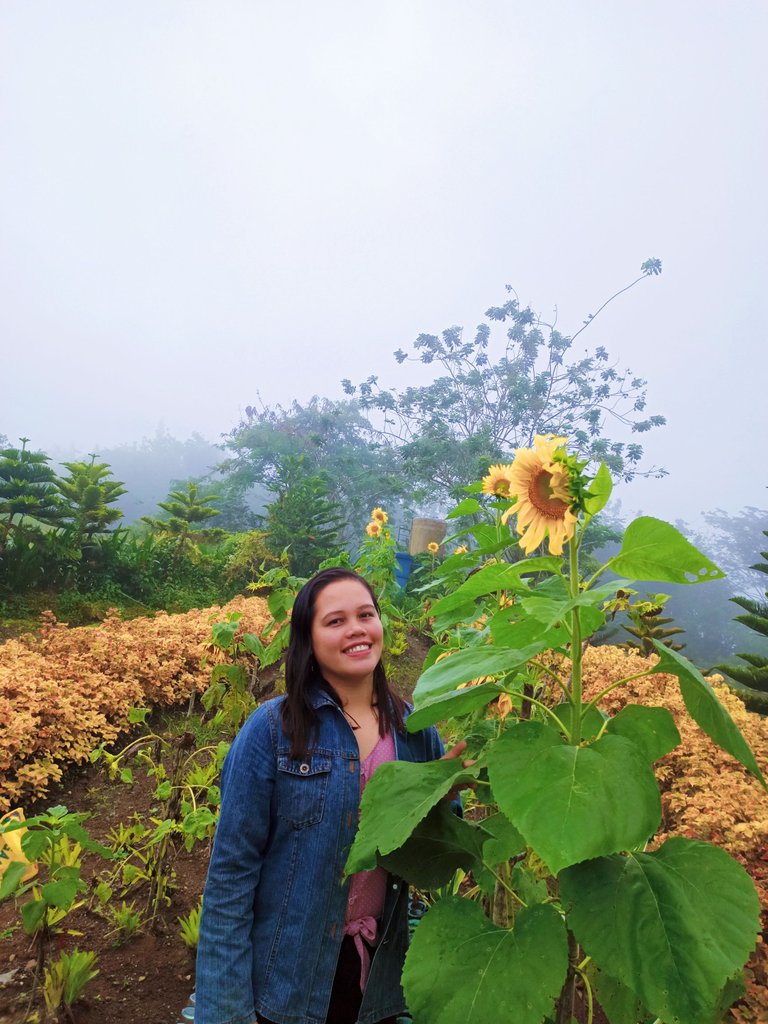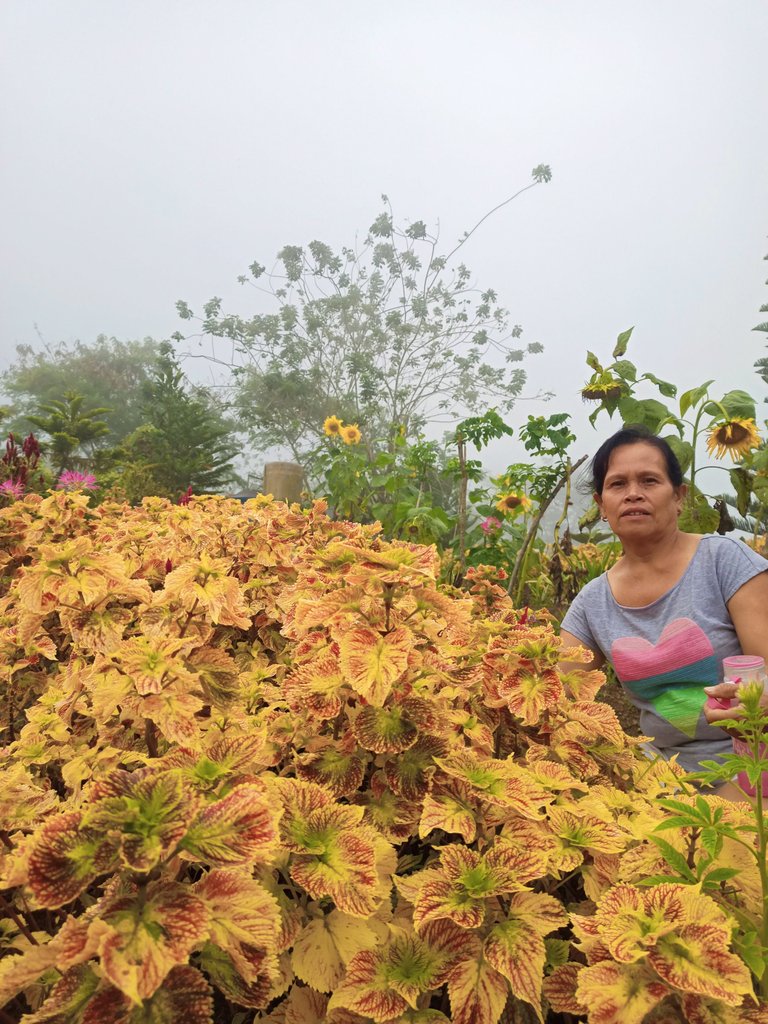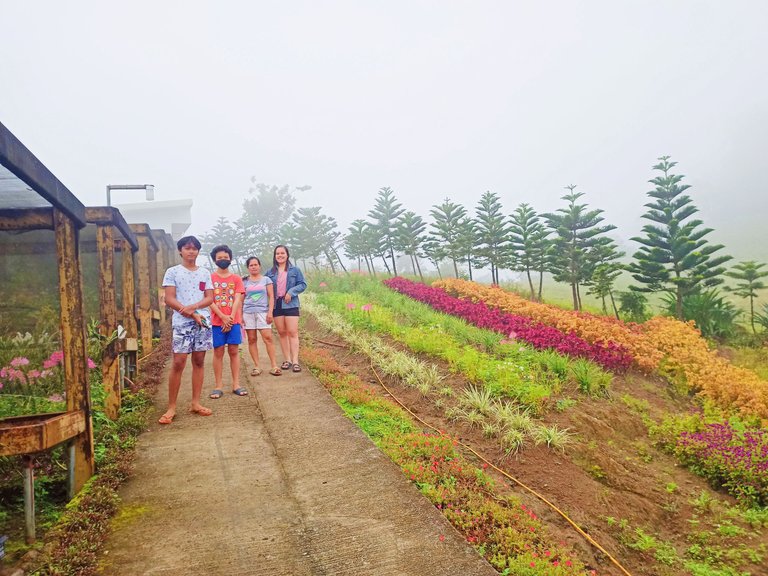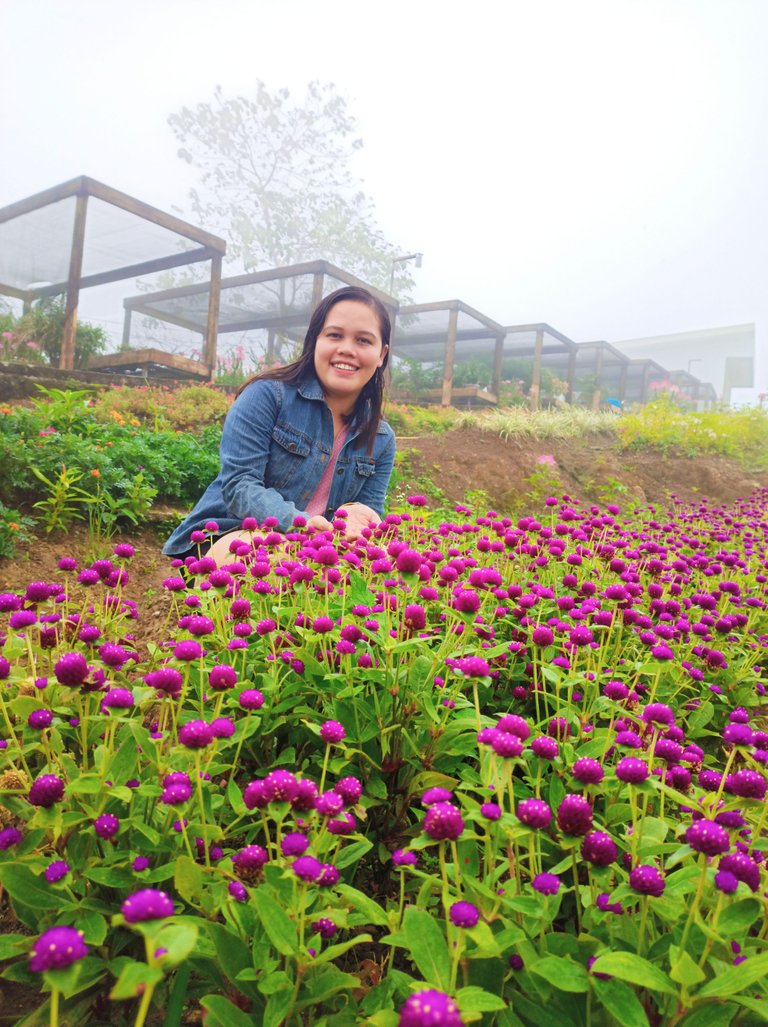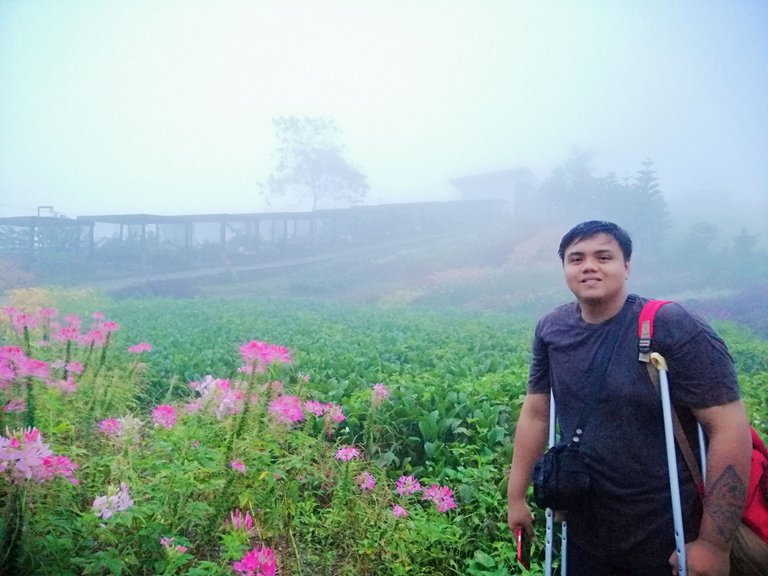 After our tour with nature, we went for a cool dip in their swimming pool. Their pool is located right beside their cafeteria and is situated in the middle of towering trees and many other plant life.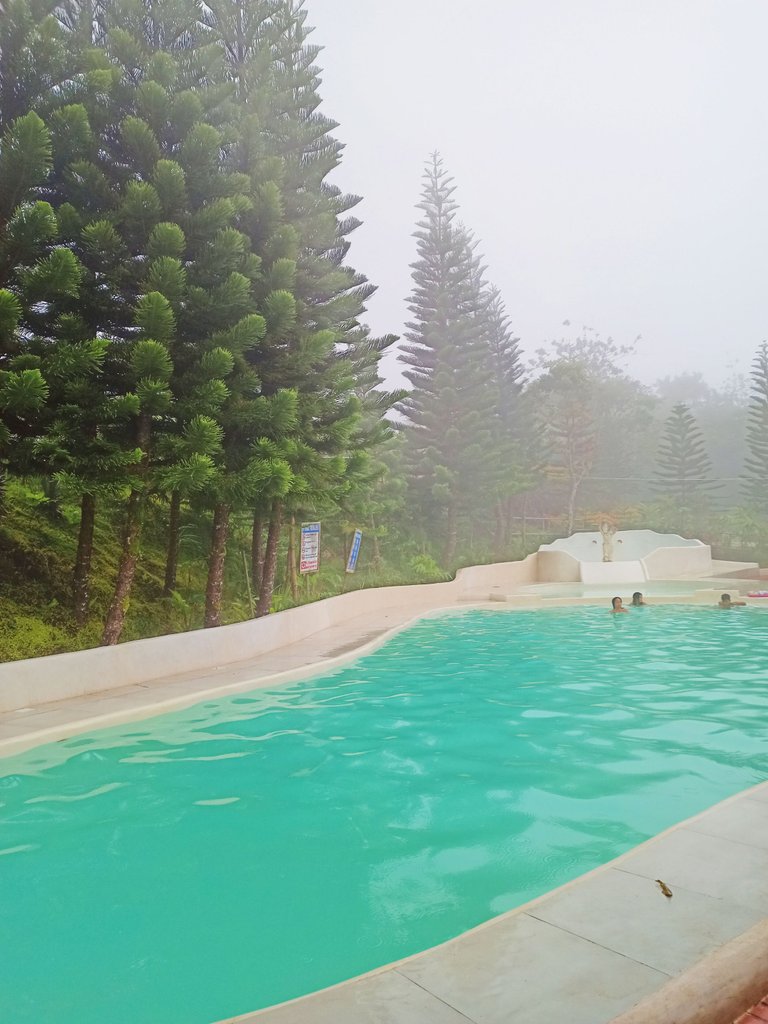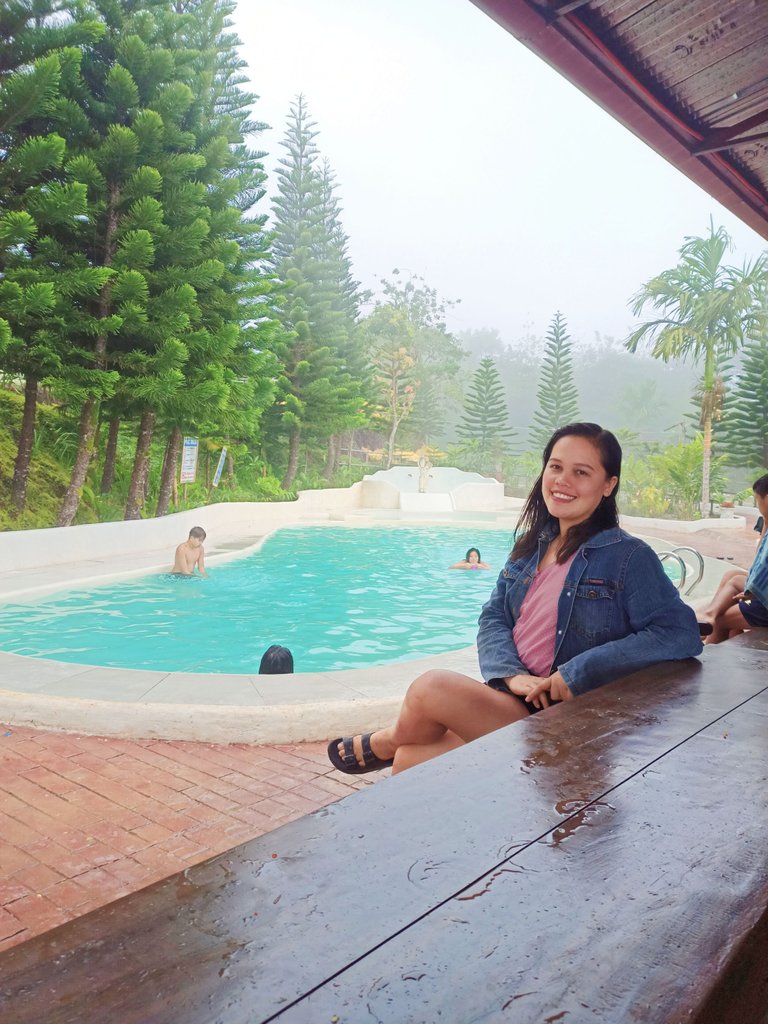 The sun was not showing up. However, the kids were really enjoying it even though it was extremely cold. We played water games and taught the kids how to swim. By the way, the pool is less than 4 feet deep.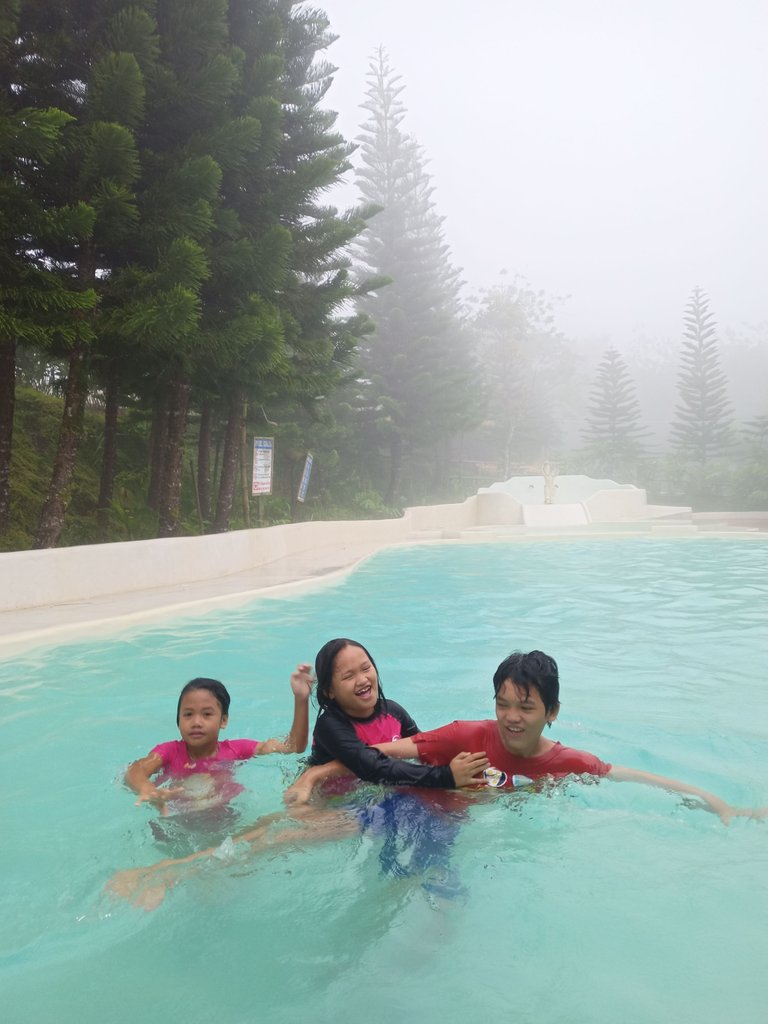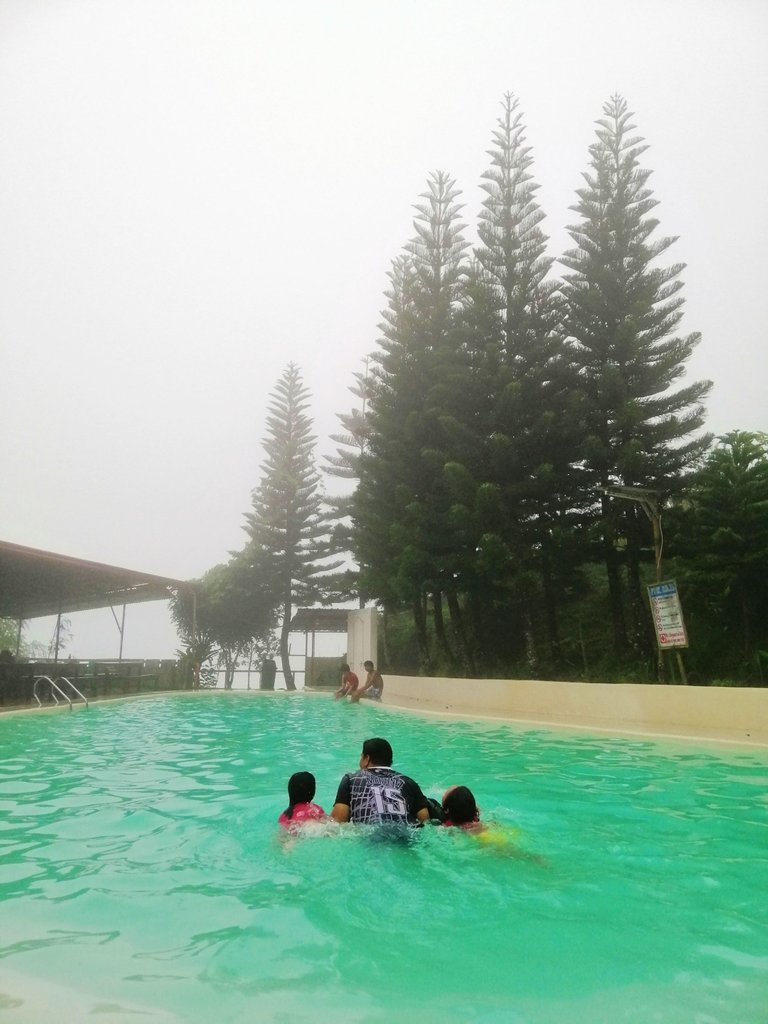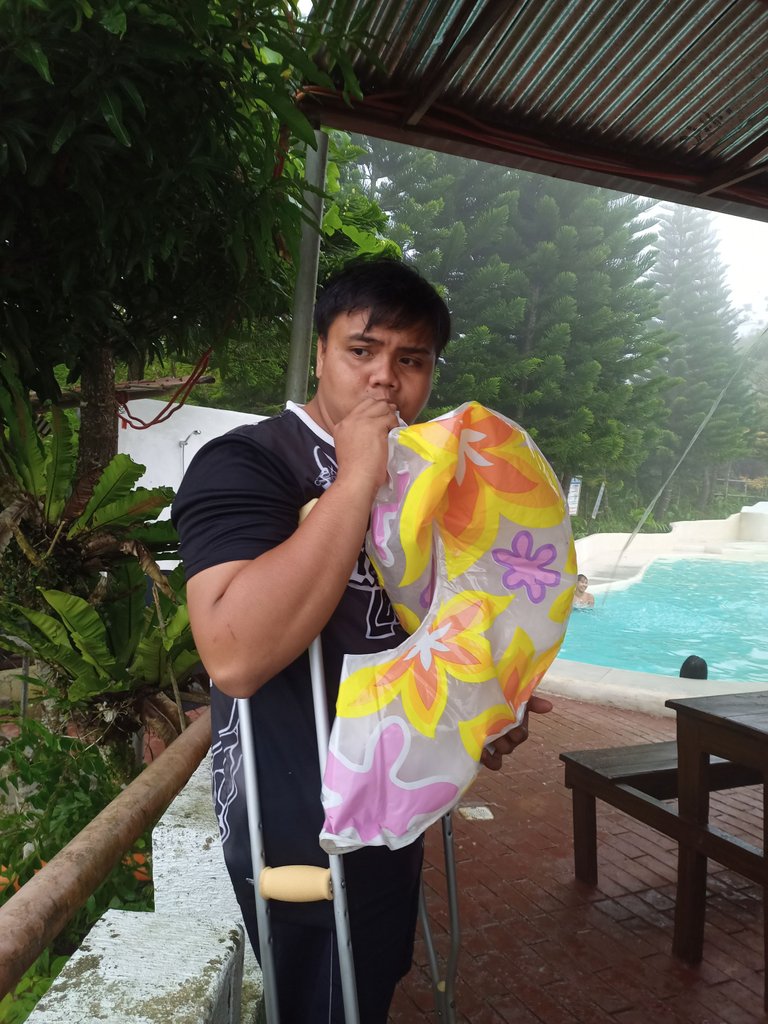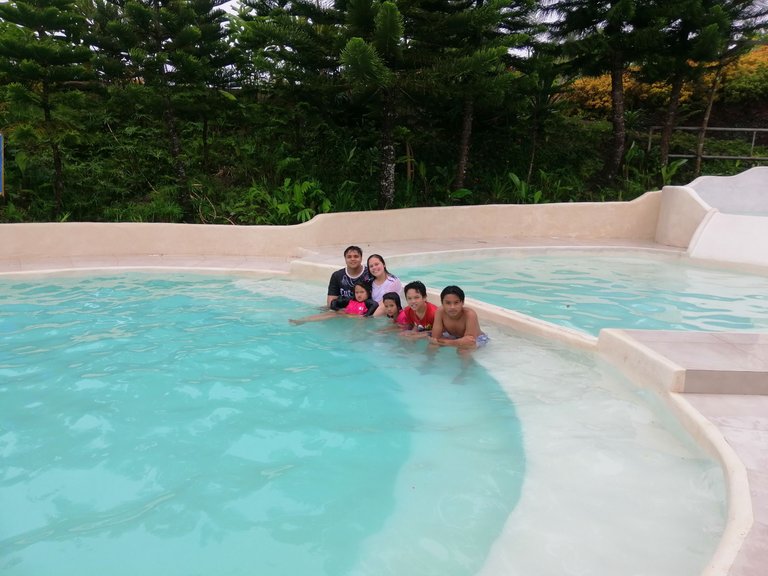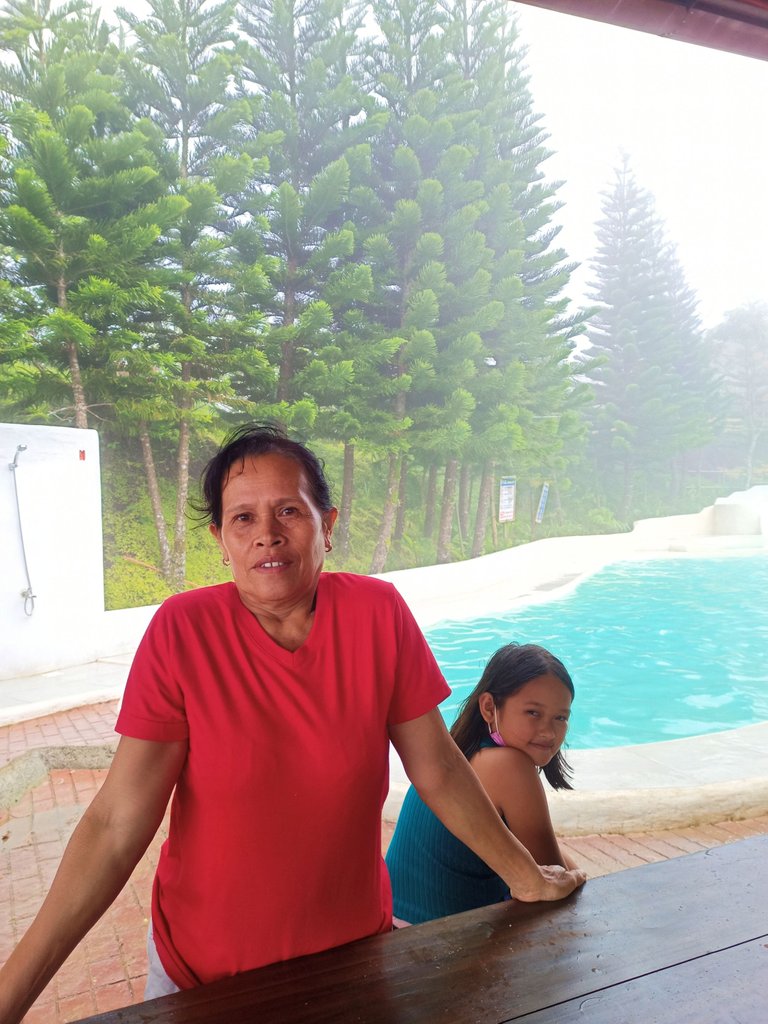 ---
After spending some time in the pool, we went to the newly opened cabin area. It was so nice and peaceful. The fog cleared away at that moment so we could see the view of the rolling hills in front of the fire place.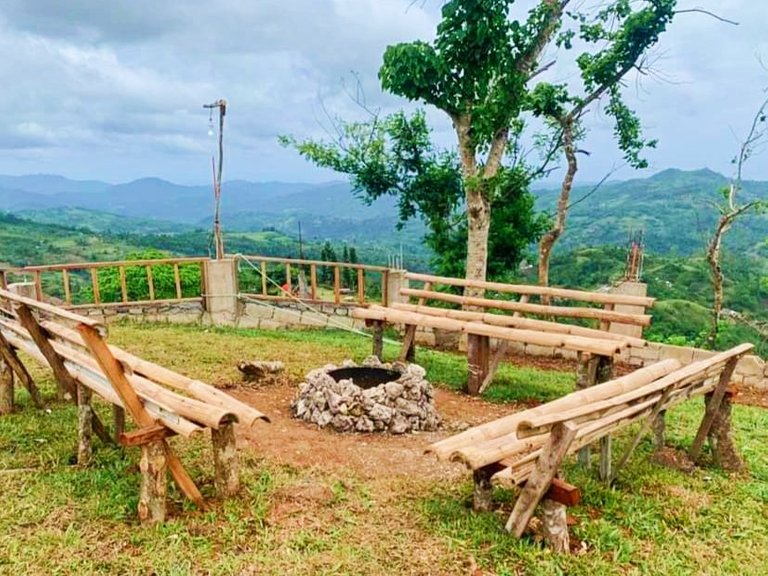 If you'd like to spend more time in this calm place, you can book an overnight stay at their Native Tipi. They have bonfire area overlooking the rolling mountains of Cebu. You can also book all the rooms for 4,500 pesos only and usage of the pool, entrance and garden are already included.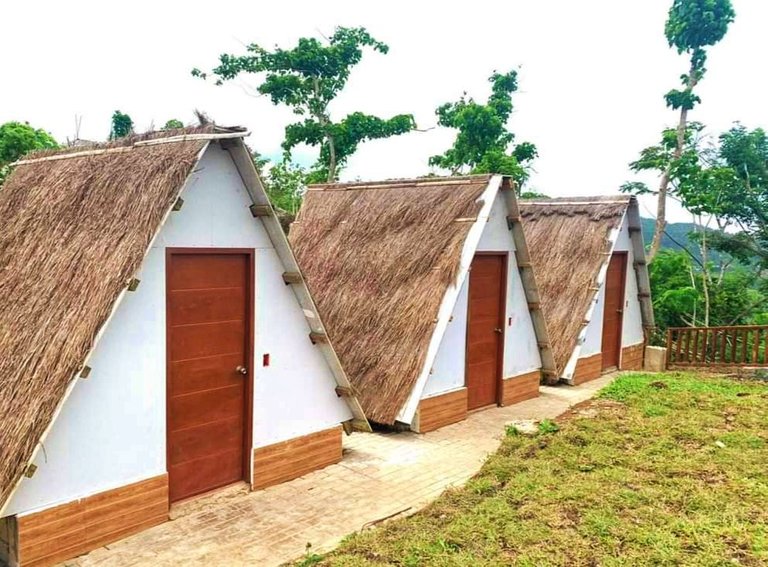 BAYER'S CAFE AMENITIES
All Day Breakfast
Swimming Pool
Viewing Deck
Flower Garden
Campsite and Rooms for rent
Spacious Parking Area
FOOD CHOICES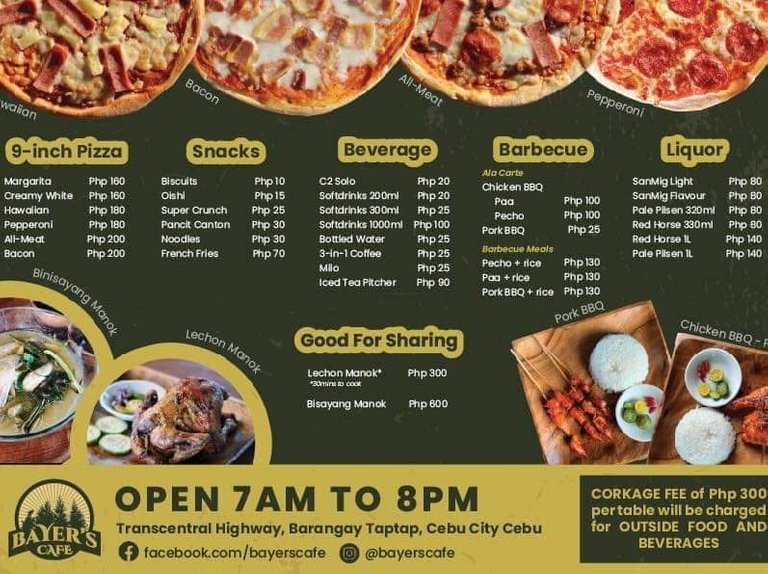 Photo was taken from Bayer's cafe FB page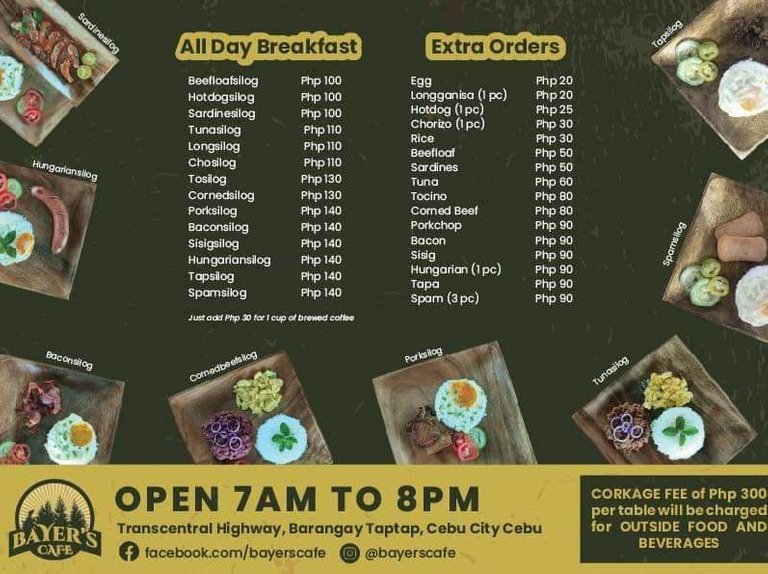 Photo was taken from Bayer's cafe FB page
RATES & OTHER INFORMATION
DAY USE:
Open hours: 7 AM to 8 PM
Entrance fee: ₱50 per person (consumable)
Swimming fee: ₱125 per person
ROOMS:
Native Tipi/ A-frame rooms: ₱900 per cabin (good for 2)
Bamboo Room: ₱1300 per night, good for 2 to 4 persons
Check-in at 2 PM, check-out at 12 PM
EXCLUSIVE POOL AND CAFE PACKAGE
PHP 6000 (30 pax) Extra person: PHP 100
Free swimming and use of cafe (weekdays and non-holidays only)
EXCLUSIVE CAMPING PACKAGE
PHP 4500 (Good for 9 adults and 3 children)
Exclusive use of 3 native tipis, a tent and campsite
Overnight stay (2pm-12 noon)
OTHER INFORMATION
Walk-ins are allowed.
Facebook page: https://www.facebook.com/bayerscafe/
HOW TO GET THERE?
Exact location: Bayer's Café, Transcentral Highway, Barangay Taptap, Cebu City, Philippines – 45 min.- 1 hr drive from Jy Square Lahug
BY CAR: Navigate Google Maps and set your destination to "Bayer's Cafe" in Cebu City.
Overall, we really had a wonderful time and experiencing it with my family was the best part of it. I wish we could have more adventures together as a family.
"So much of what is best in us is bound up in our love of family, that it remains the measure of our stability because it measures our sense of loyalty." — Haniel Long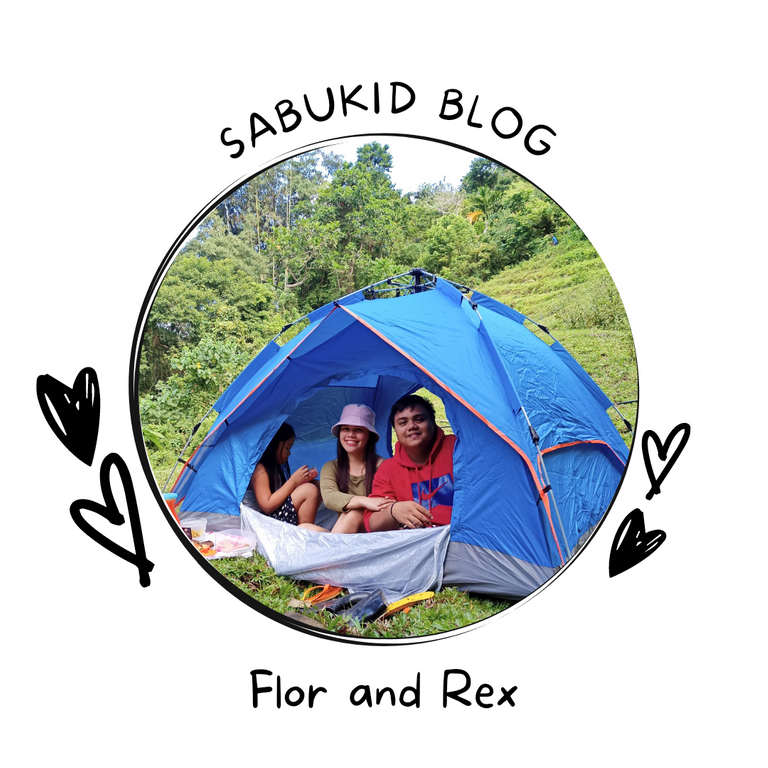 THANK YOU FOR READING THIS POST!
Sabukidblog is a blog of a couple who lives in the countryside of Cebu, Philippines. They decided to create a place where they could inspire their readers by sharing their life experiences, food trips, and travel adventures. They will also be sharing their simple life in the rural area.
If you want to read more stories from sabukidblog- an upvote, comment, follow and reblog would mean a lot to them. Join them as they share their stories together. God Bless everyone.