Hello everyone in the Hive community. How do you do today? Are you too busy with your work? I hope you all have a nice Friday. I'm Tani and I'm glad to be back. 😉
I'm in a pretty good mood this week. Maybe it comes from the fact that my team has completed and submitted the report and just needs to wait for the schedule to defend the course project. So yesterday I planned to visit an interesting place from a friend's recommendation. That is the Danang Fine Arts Museum. This is not only a place to store, introduce, honor, and promote the values of works and artistic heritage values in the region, but also a typical cultural institution of a city, a locality, and a city. only friendly and warm exchanges of art artists in the city and the region.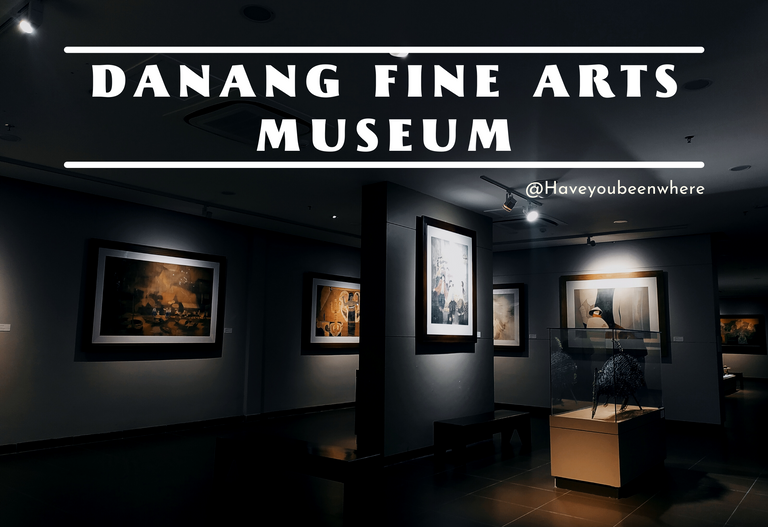 Da Nang Fine Arts Museum is located at 78 Le Duan, Thach Thang Ward, Hai Chau District, Da Nang city. This is a very busy road with traffic on both sides and large stores on both sides. Because of the epidemic situation, I have not come to school to study again. So I had to start from my house to the museum. It took me over an hour to get there. The outer wall is constructed in square blocks, and the exhibition grounds are densely planted with flowers and plants, providing relaxation and comfort.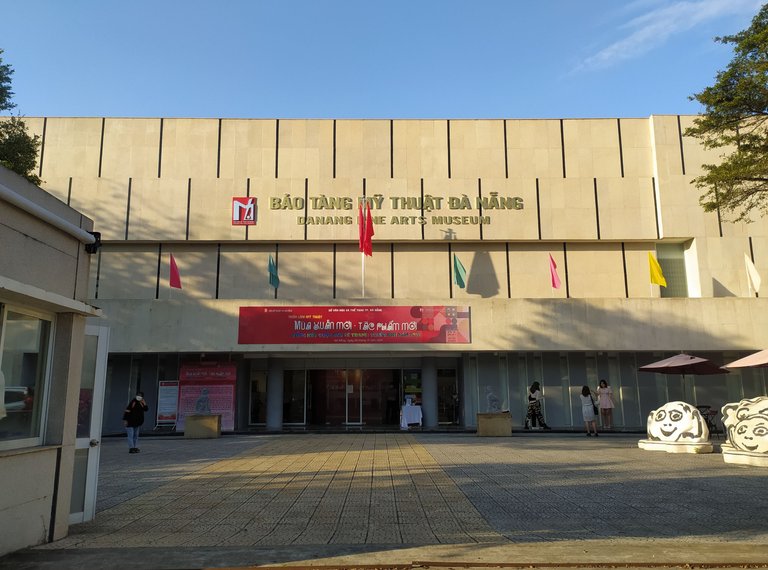 Normally, you have to spend 20,000 VND for a ticket per person, but currently, the museum is offering a free program to visit. I think this could be to celebrate the new year and aim to attract more visitors after the epidemic situation.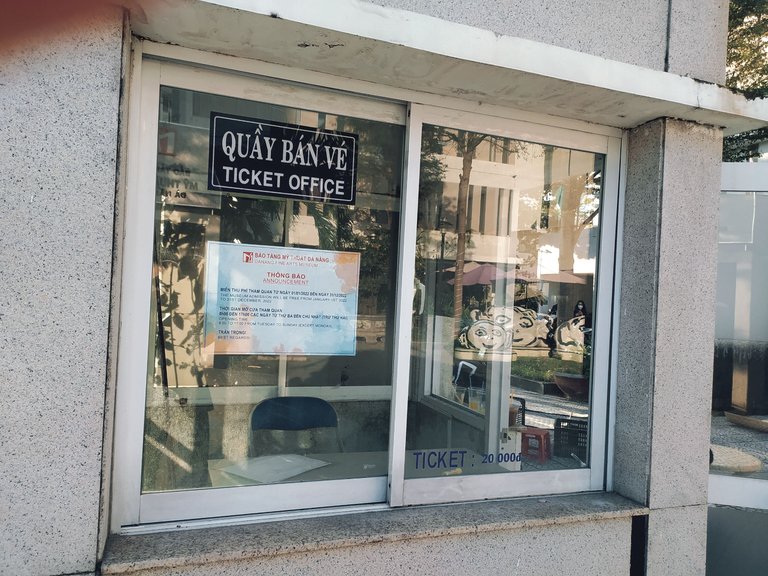 Going into the museum's lobby, I was checked by the staff, disinfected my hands, and scanned the declared QR code before entering. Next to the inspection area, you will see a map indicating the direction and location of the artwork.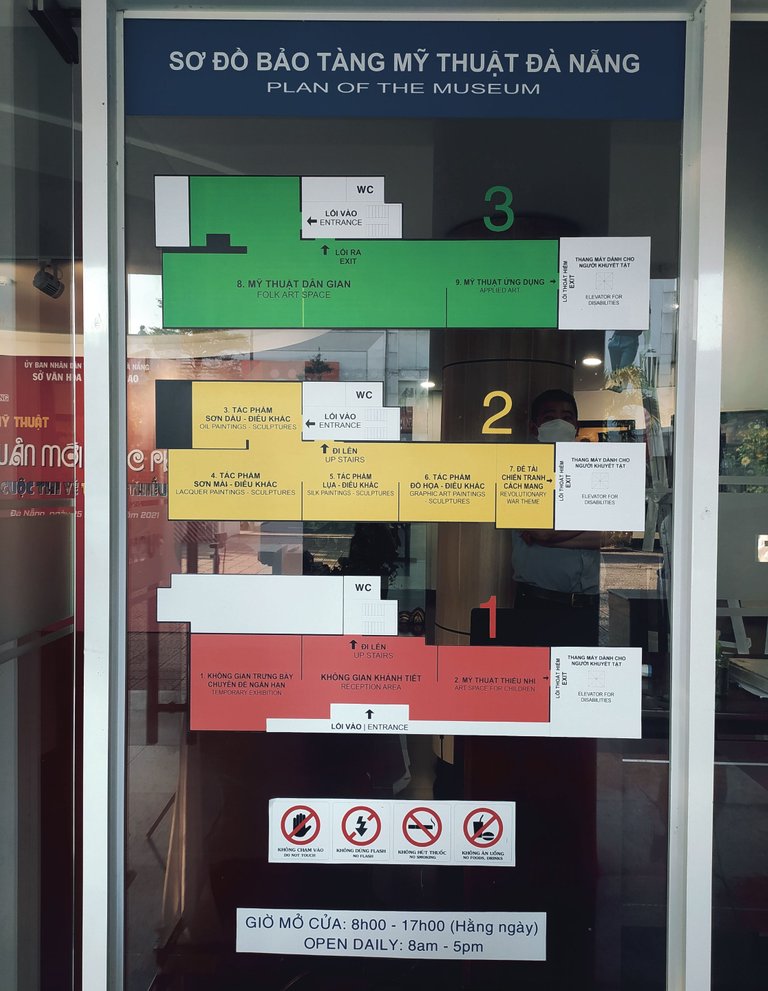 The Fine Arts Museum displays a variety of artworks such as traditional handicraft products of painters, sculptors, artisans in Da Nang and the central provinces and cities - Central Highlands, including materials of oil painting, lacquer, silk, graphics, sculpture...The museum consists of 3 floors used to display works of different meanings. Follow me to visit each floor.
Floor 1: Space for modern art
The first floor of the Museum is a short-term thematic exhibition of modern art, a space to display children's fine arts. Most of the works on display here are related to the theme of life and people of Da Nang in particular and Vietnam in general.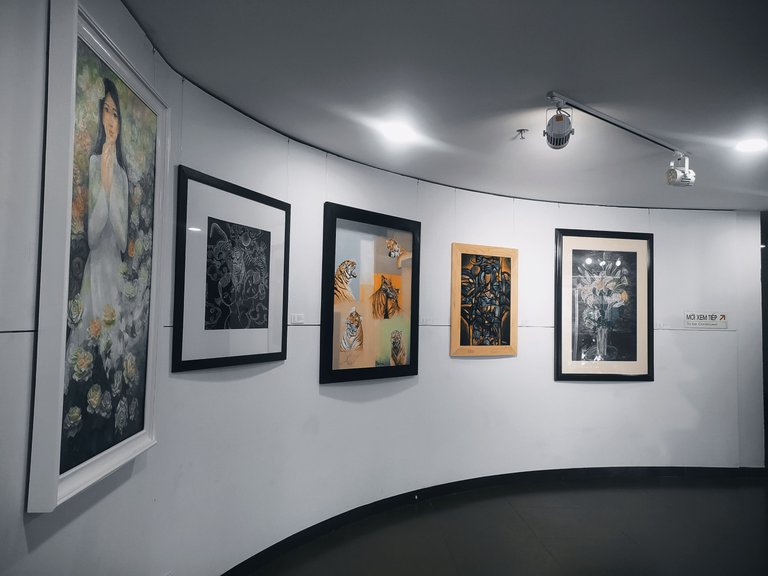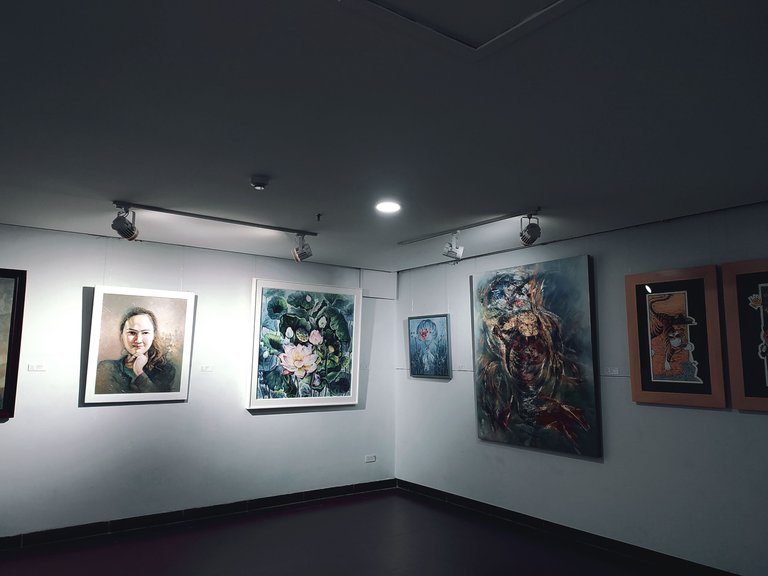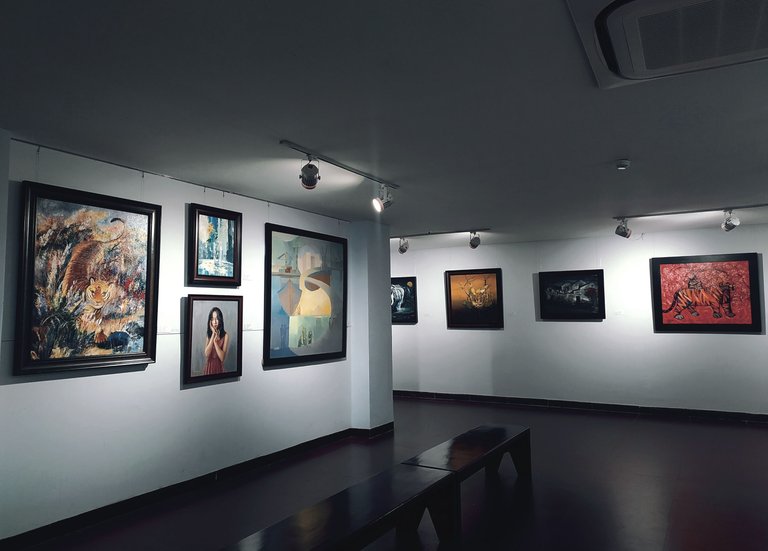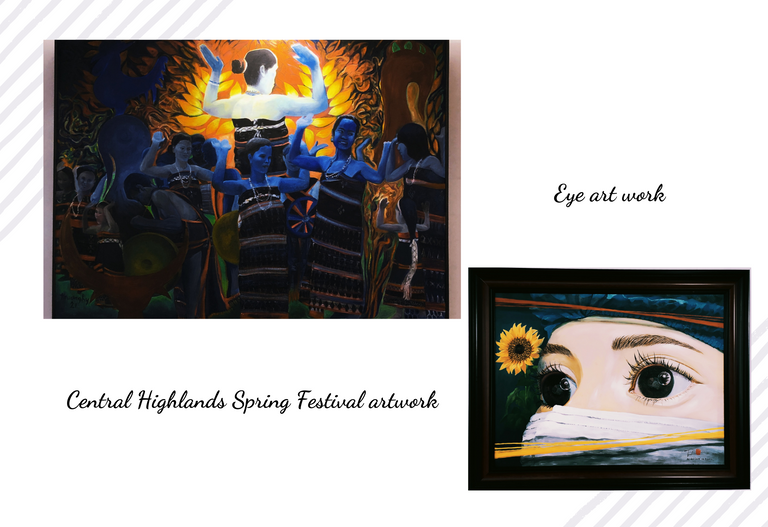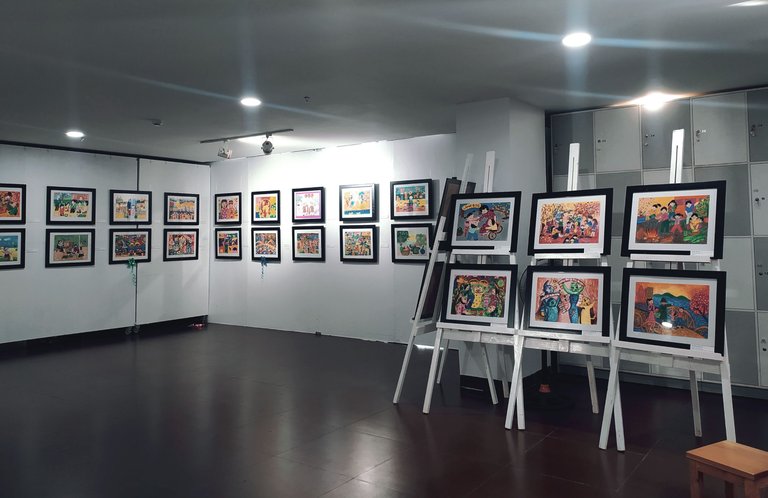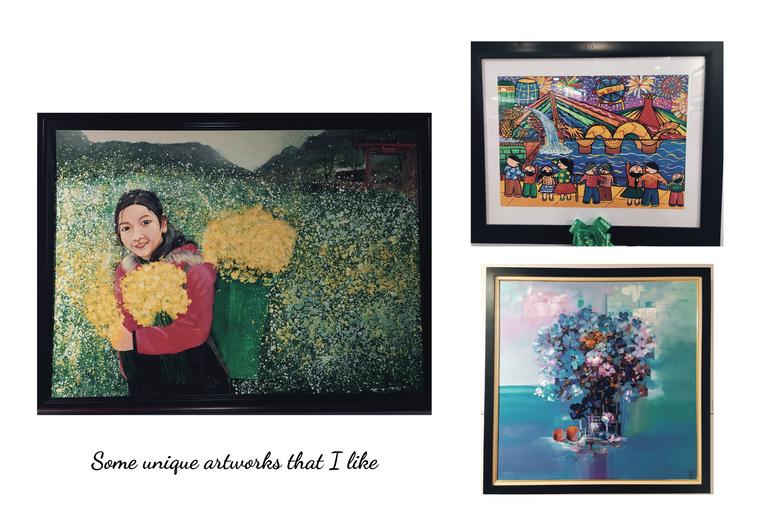 Floor 2: Space of unique and special works of art
The museum's second floor features works of artistic value on lacquer, oil paint, silk, graphics, and sculpture...; the theme of revolutionary struggle. The works in this gallery are unique and creative, sometimes a little confusing, and also pique my interest. When you see these works of art, I believe you will feel the same way I do. The paintings have a certain allure that makes me want to stare at them indefinitely.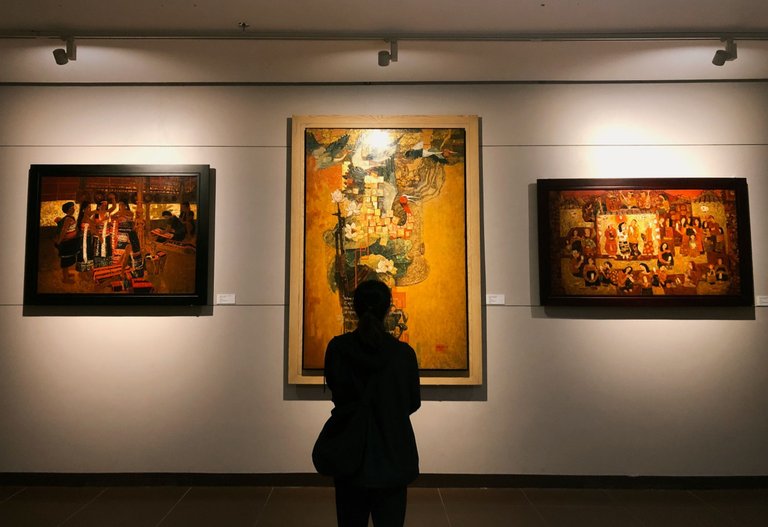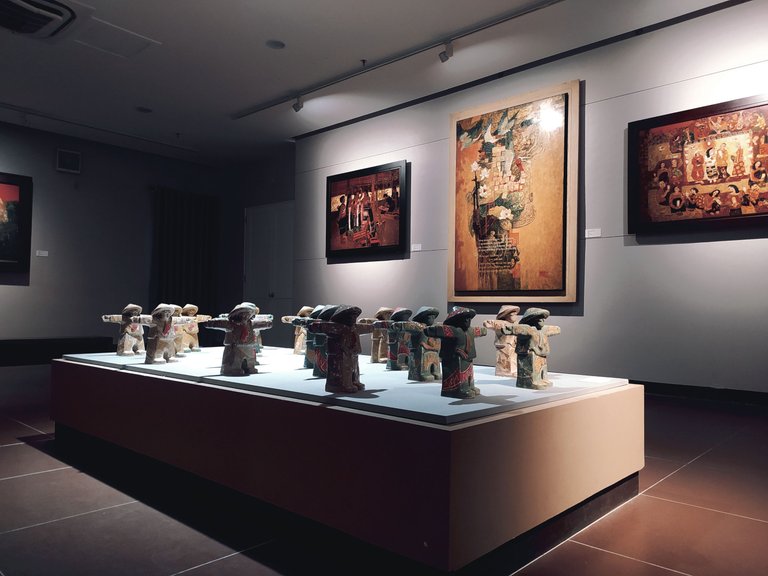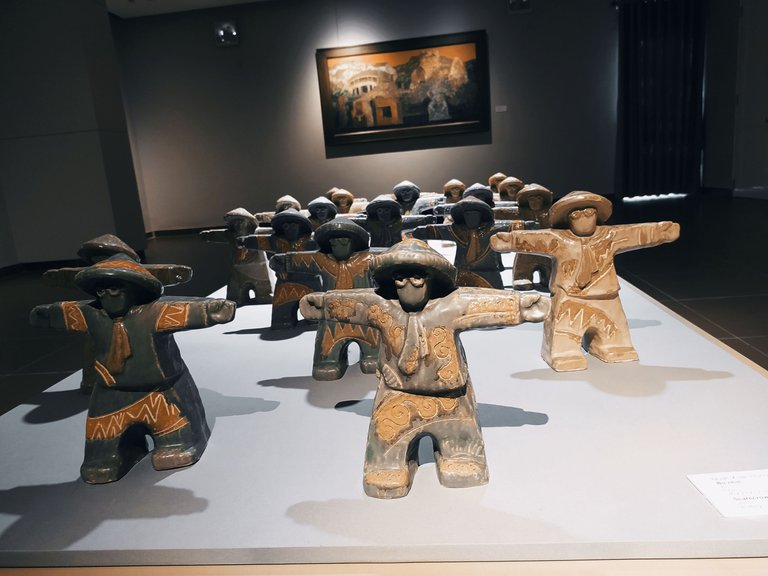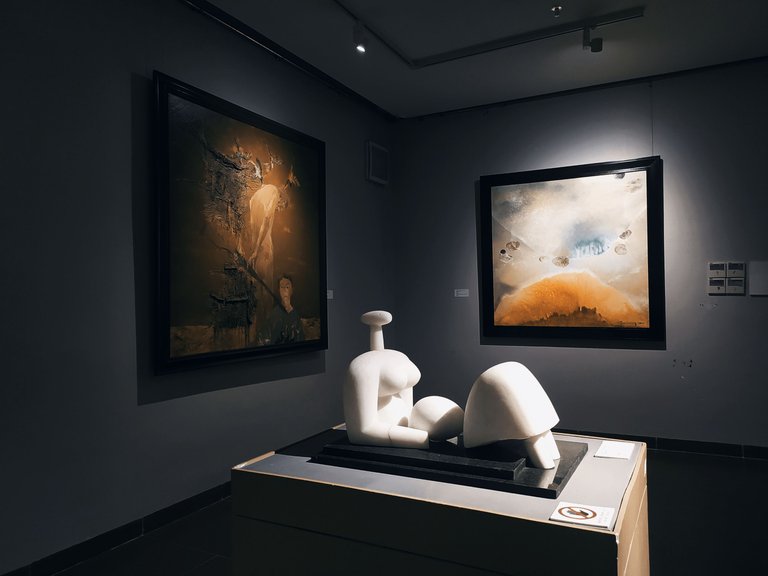 Some artworks on the topic of revolutionary struggle by many artists are displayed in the same theme. The author depicts the pre-liberation period of the Vietnamese people's army.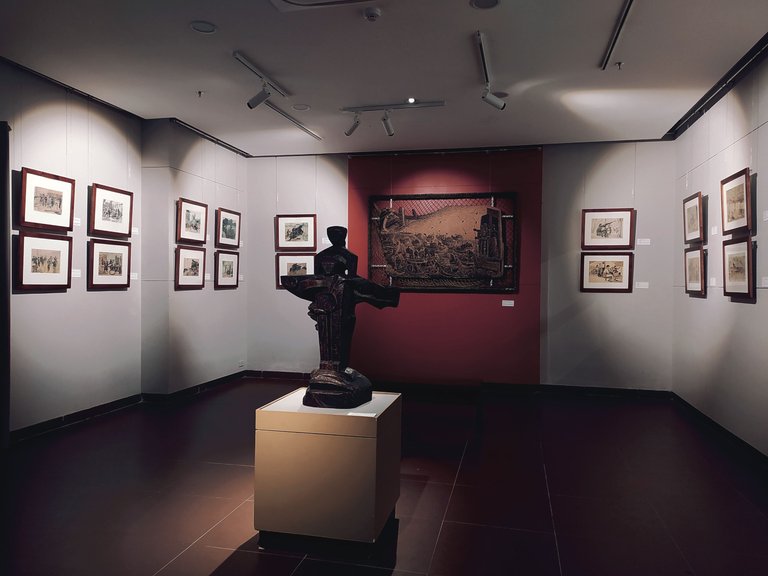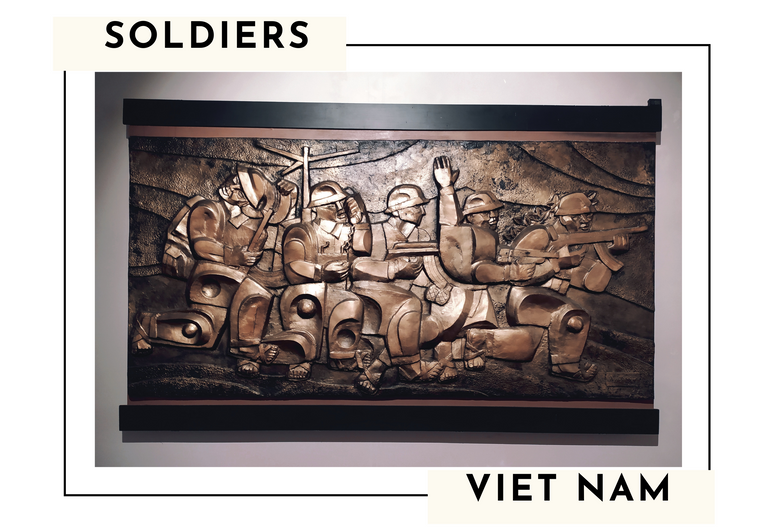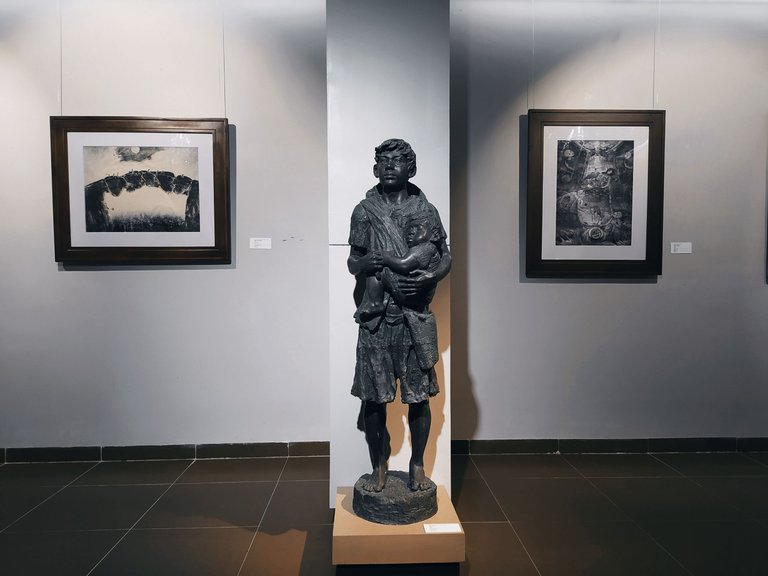 And the area on the second floor has been chosen as the most photographed location by young people.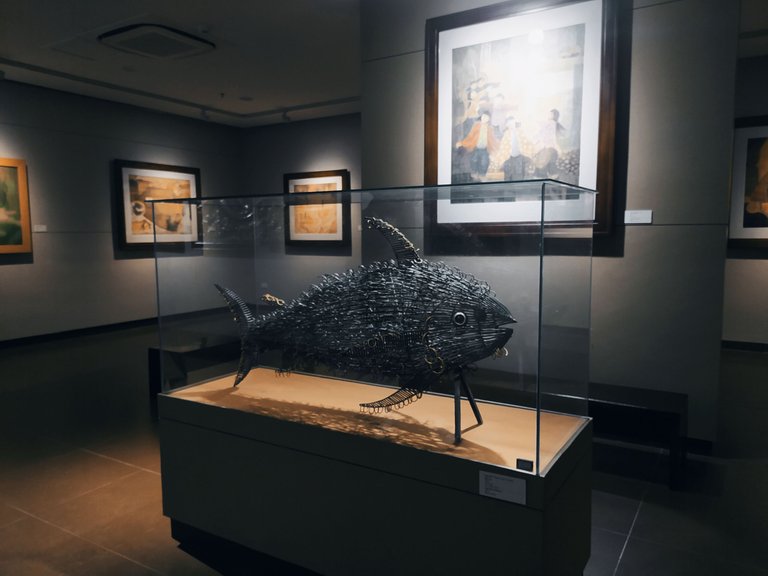 Floor 3: Traditional ethnic space.
The artworks of visual artist Le Cong Thanh can be found on the third floor; folk art and applied art are extremely unique. I especially love sculptural works and one of them is still imprinted with me such as Nguoi Dan ba artwork carved from marble, Me cong con artwork, etc.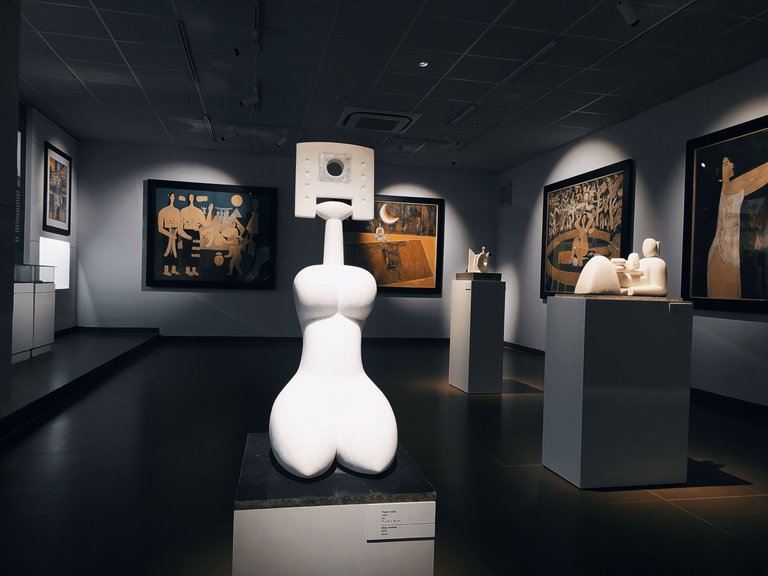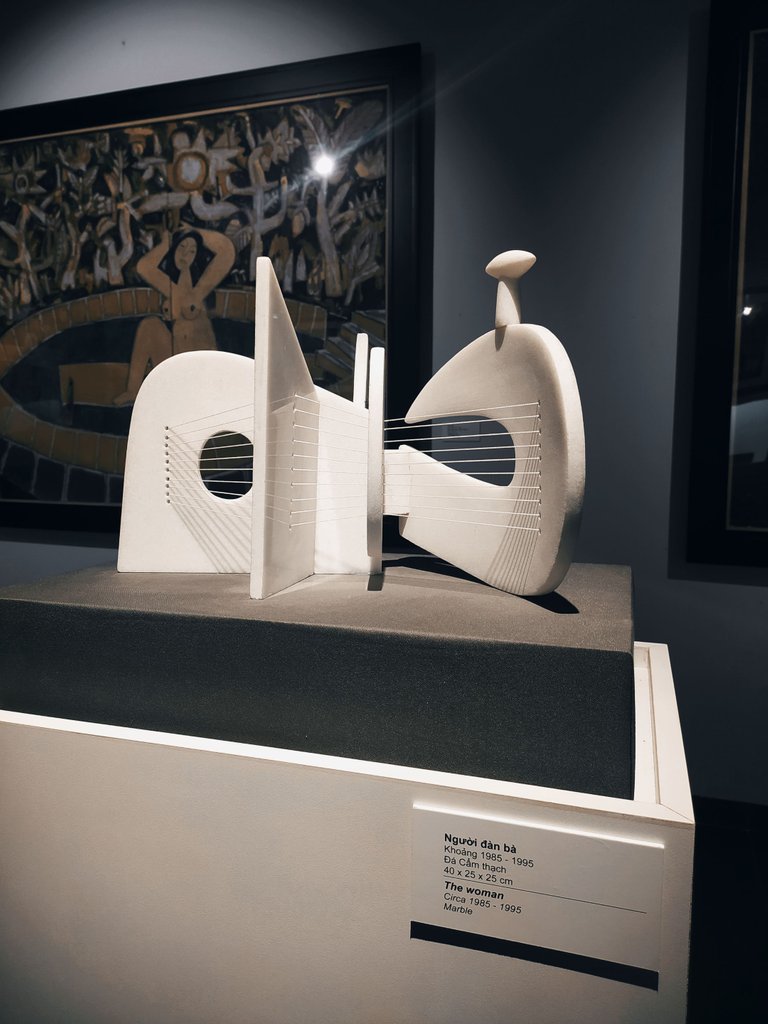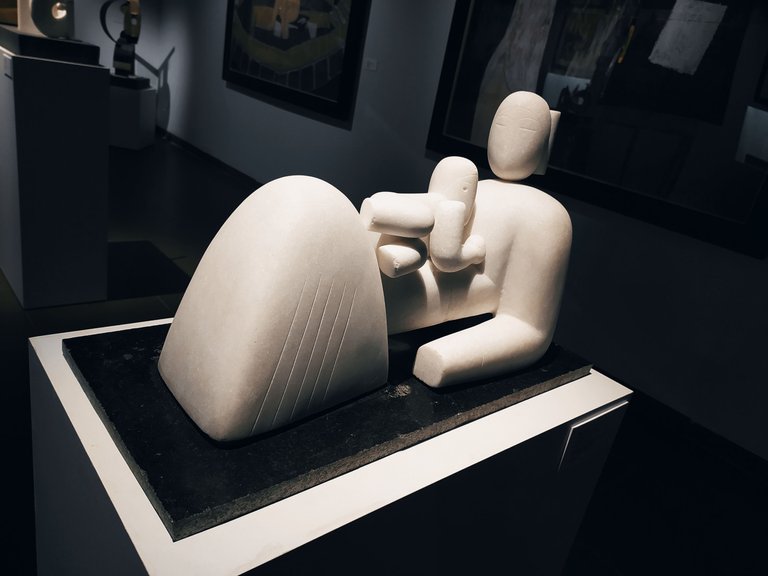 When you go deep inside, you will be amazed by the art collections depicting Vietnamese culture. The masks in the Tuong performance were typically a very popular musical genre in Vietnam at that time. When I was a child, I only saw these masks through Mr. Tong who sang at funerals. Besides that, traditional tools, unique jewelry sets are meticulously created by artisans from pure silver, traditional handcraft pottery of XU QUANG, etc. Most of these works of art are made by sculptors, painters, artisans in Da Nang and some provinces in the Central - Central Highlands region.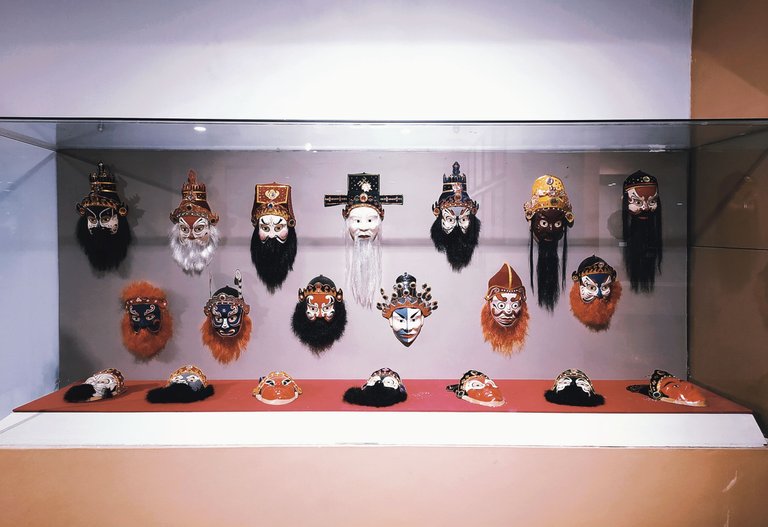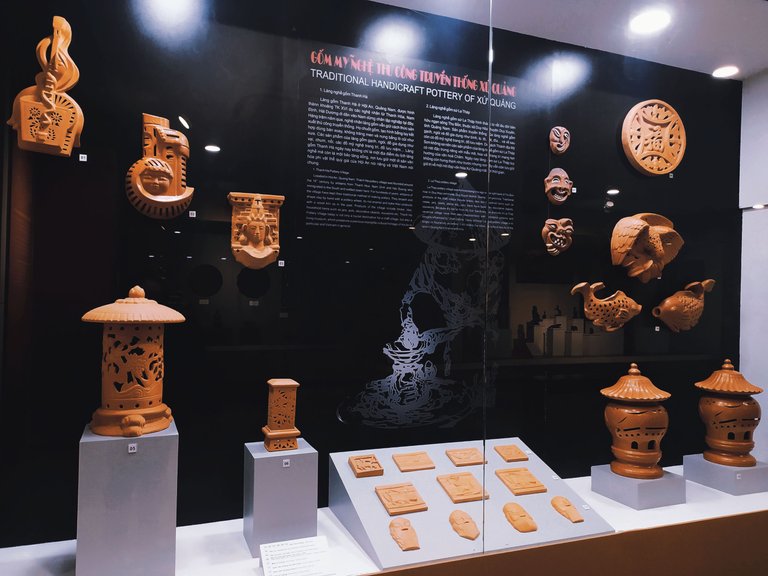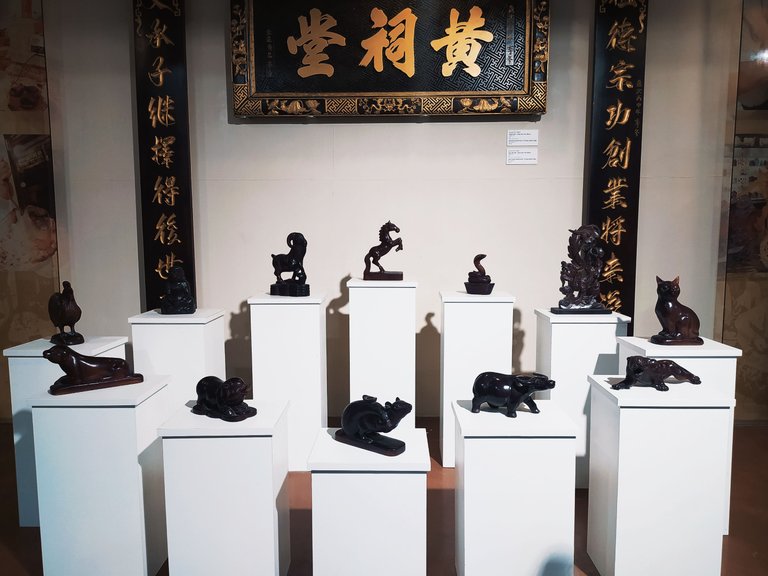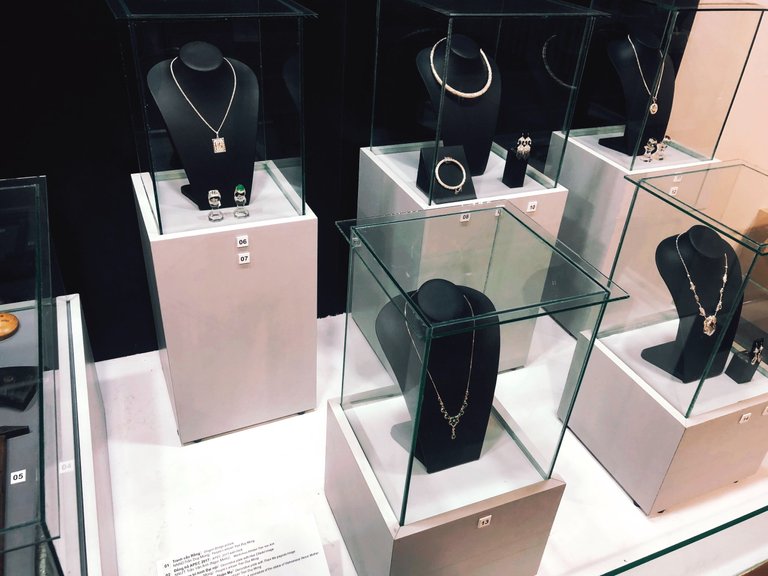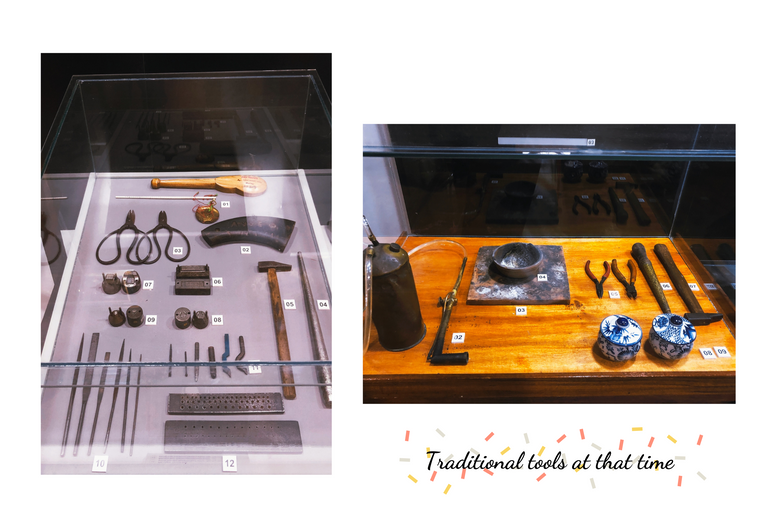 Some notes to a visit to the art museum
Currently, the disease situation is under control but we must maintain our vigilance and focus on safety during the epidemic. Before entering the tour, put on a mask, wash your hands, and scan the QR code. Besides, during the tour, you are not allowed to bring food, do not smoke, do not use flash when taking pictures and especially do not touch the specimens on display. Behave wisely when visiting museums.

Wish you have a pleasant visit here. If you've gone, let me know what you think in the comments below.