When does one begin to learn? At one's mother's knee, of course. That's how my mom prepared me for school. Multicolored counting sticks, an A-B-C book, activity notebooks for learning how to write, and so on, to help make me feel complete.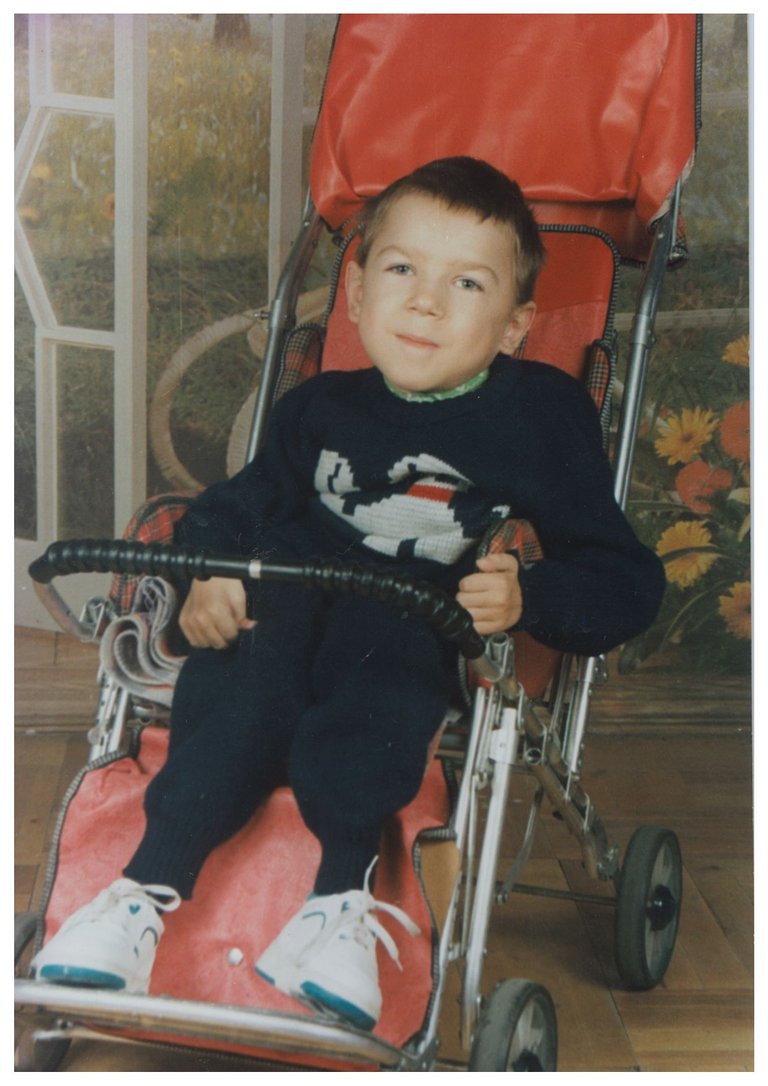 By the time I was eight years old, there was already a school for cognitively and physically impaired children in Kyiv, called "Nadiya" (Hope). It was founded on October 2, 1992, by the Zaliznychnyi Department of Education of the Solomyanskyi District, and the private charitable foundation «For Human Dignity". Georgy Polyakov, an advanced practice professional, became headmaster, and Yuliya Kostyuk was head of the teaching staff. There were two types of classes for children with cognitive impairments – classes for those who could attend school, and home schooling for those that couldn't.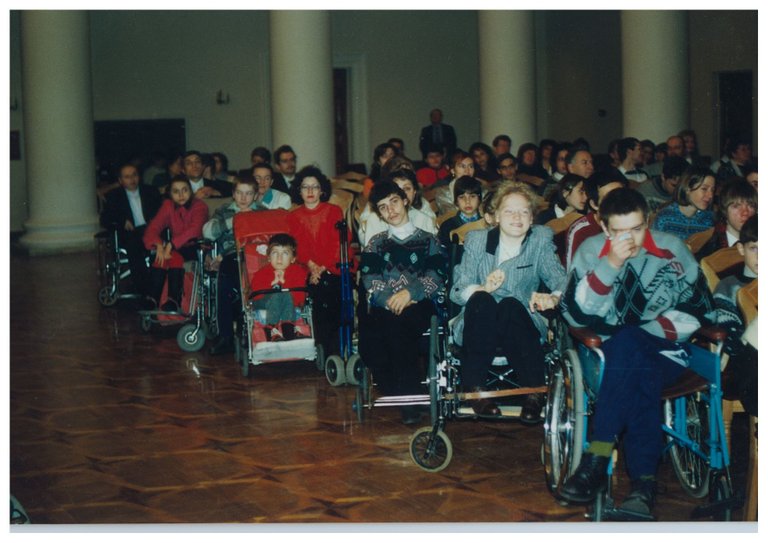 Naturally, the medical commission sent me to that school as my medical records said I was mentally retarded. That's why I was given a special support program for children who suffered from retardation. The courses were the same as in normal schools but adapted to my specific needs and didn't include any foreign languages: maths, Ukrainian language, Ukrainian literature, physics, chemistry, biology, Ukrainian history, and foreign literature.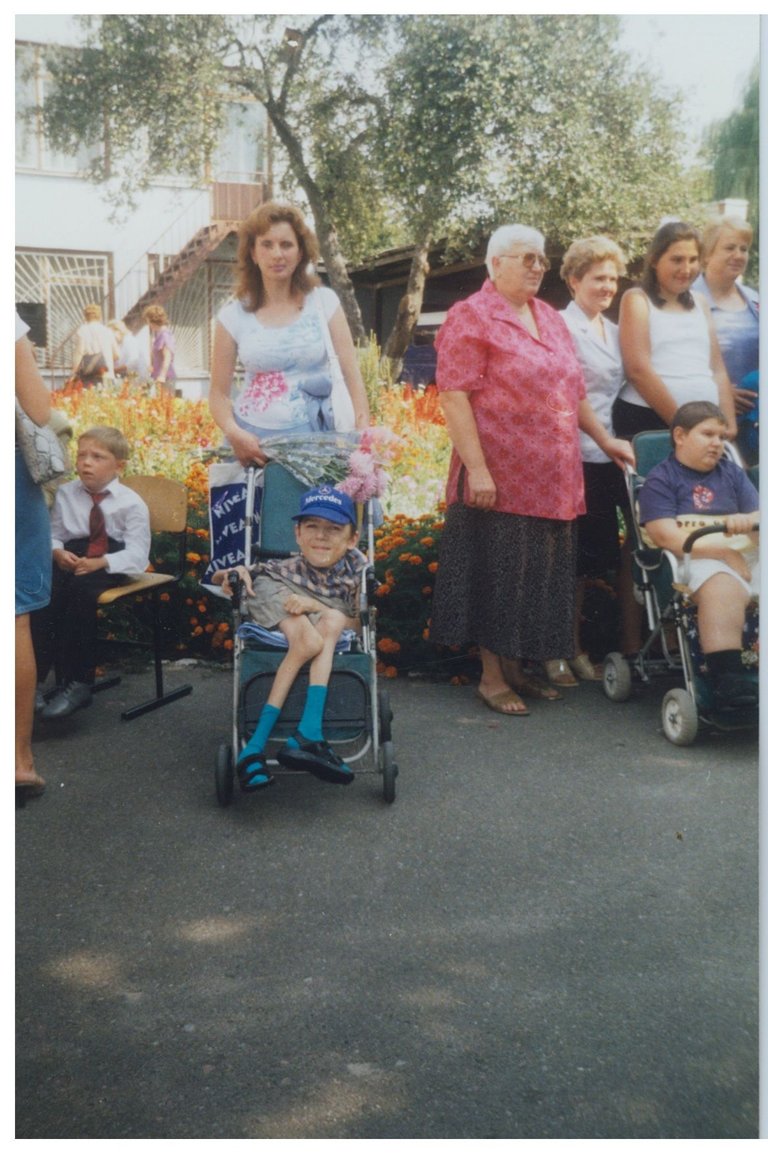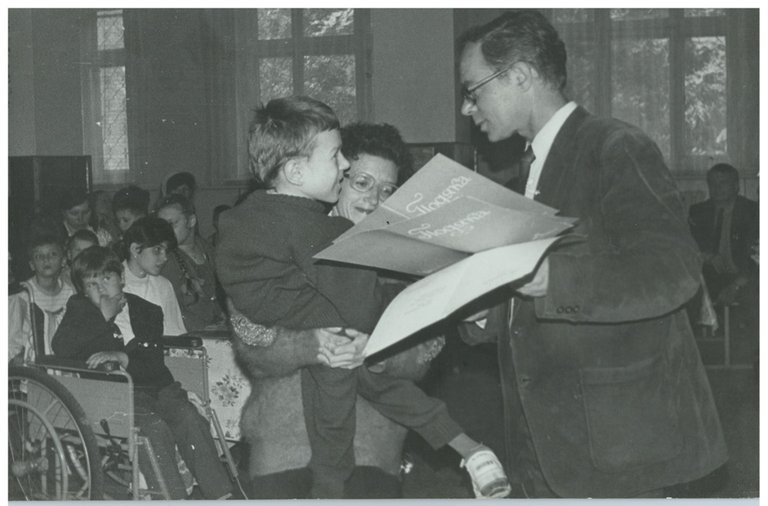 Speaking of my most precious acquisition of that period, it was my first, only and best teacher ever Natalia Machulis. I picked her out myself. I had a different teacher at first, but somehow I didn't like her. Then another woman was assigned to me, but we failed to find common ground as well. And then the young and beautiful Natalia Machulis came, freshly out of college. People say I have good intuition, and it never fails me. My new teacher and I immediately established a good rapport, and so my education started in earnest. She taught me how to write, helped me learn poems by heart and recite them, she developed minor craftsmanship skills by having me cut various animals out of colored paper and make other little things, and also solving math problems.
Honestly, I really disliked maths. Sometimes I cheated by counting on my fingers. The multiplication table was also difficult, but I think everyone has problems with it. I was really good at the Ukrainian language and math sums – like long addition, subtraction, multiplication and division. It was as easy as shelling peas. I had top marks at that, mostly A's and B's. I think I had a C only once, for a math test in my third school year.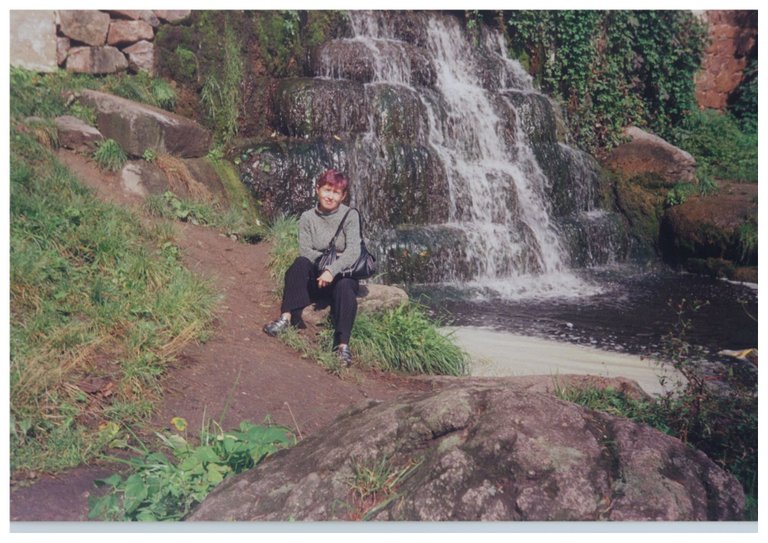 For the first six years of school, classes were held once a week. I also went to school for the First and Last Bell ceremonies (it's a traditional school welcoming of first-year students and farewell ceremony for the graduates), as well as the seasonal Christmas and New Year events. Each year, at the end-of-year ceremonies in May, the students were awarded with certificates of success. All this was due to the director of Nadiya School, Georgy Poliakov. I tell you, he was a man of God. He would help me out of my wheelchair, walk me around the school pointing out the computer class he was building at that moment etc. He was a sincere and open-minded person who lived for the school and its special students. Unfortunately, in the summer of 2006 Mr. Poliakov drowned when swimming across the Dnipro river. After his death, Natalia Bondarenko succeeded him as the director of Nadiya School.
Besides school life, children with special needs had an opportunity to participate in the festival of children's creativity and youth called "Believe in Yourself" organized by the local social service. Each city district had a bunch of special children with different talents (drawing, embroidery, singing, dancing, playing musical instruments, and writing poems). I remember my first big win at the district festival for drawing a landscape. I was awarded with a diploma and a cassette player with headphones. Later, I also won city-level competitions where the winners were awarded with trophies and valuable prizes. Unfortunately, such a festival for children with special needs was only held once a year, and it's a pity because such activities gave special children the opportunity to leave their homes more often.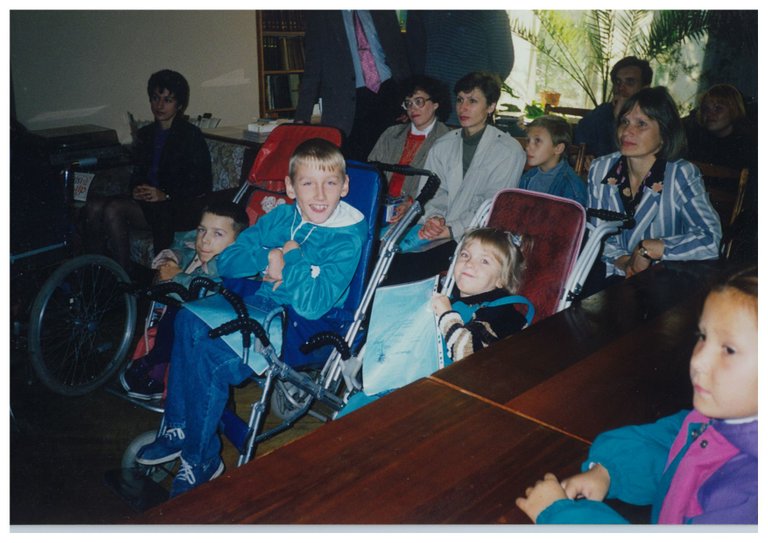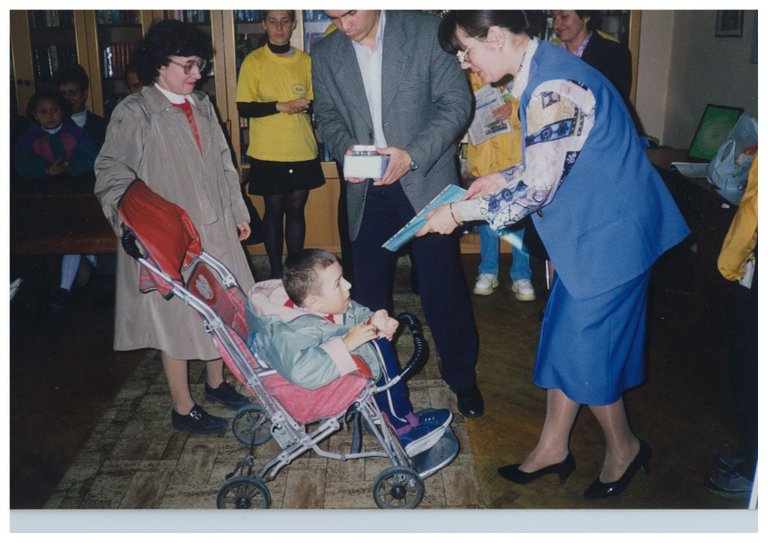 1999 was the year of change for children with special needs in Kyiv. It was then, in May, that Oleksandr Omelchenko became the City Mayor. I don't really like writing about politics, but Omelchenko has done a lot of good for people like me. In addition to the social welfare which was paid monthly, we had other allowances that covered bread costs, telephone calls, and special allowances paid on public holidays. He introduced the first 15 vehicles equipped with electric lifts for transportation of children with special needs. Later they were called "Social Transport for People with Disabilities". Any mother could call the administration center and order a vehicle to take her child to the hospital, train station or even cultural events.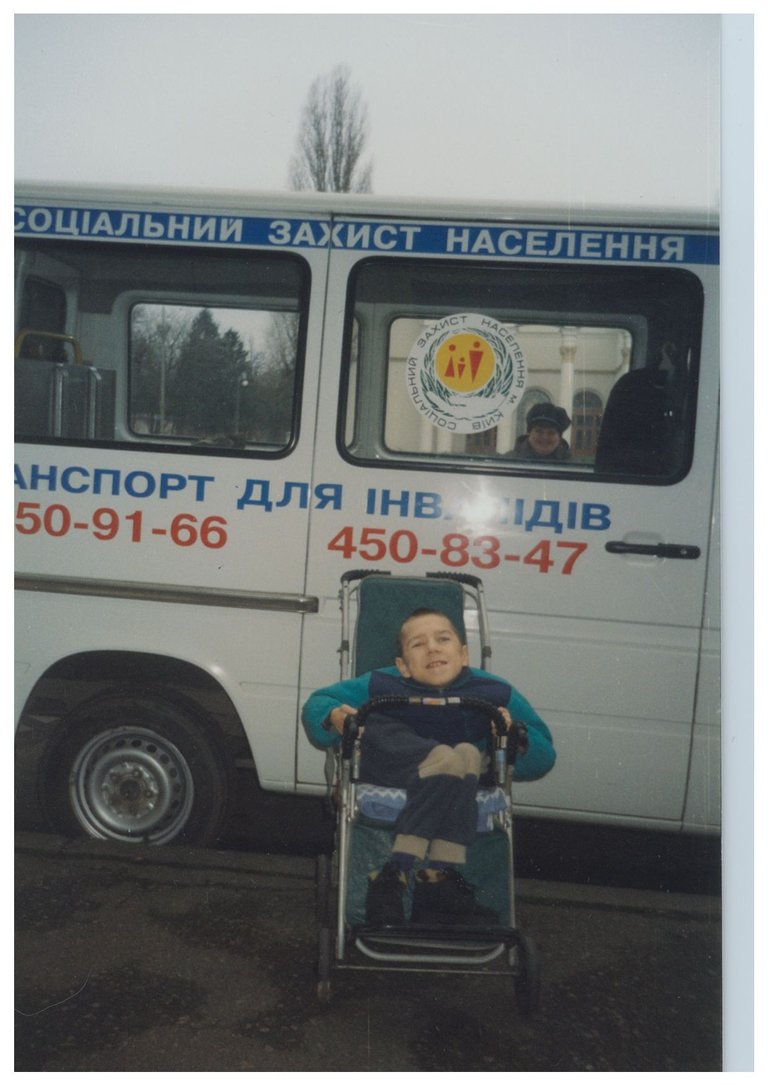 Furthermore, due to the Mayor's efforts Christmas shows for children with special needs were held at the Kyiv City Council. There was a lavishly decorated Christmas tree on the second floor, and volunteers in yellow jackets greeted the families there. The mayor even took some time to talk to the kids. It's a pity that the later Mayors of Kyiv haven't continued the tradition.