I'm back again with another interesting report based on my progress. This was again a great week and my progress was good. I was able to power up some Hive as part of Hive Power up day 3 days back. This pushed my total Hive power to over 44k. My goals are looking pretty good and I'm planning to add a few more goals to the list. Let me first start with the existing goals.
50k Hive Power
This is the primary goal for this year. My goal is looking pretty decent already and I still have only 6k more Hive to target before the end of the year. If I get a chance to reach 1k Hive somehow every month, I should be able to reach 6k Hive easily before the end of the year. 1k Hive per month is an achievable target only if the price of Hive stays low. If the price goes back to 1$ per Hive, then getting 1k Hive per month can be a little challenging.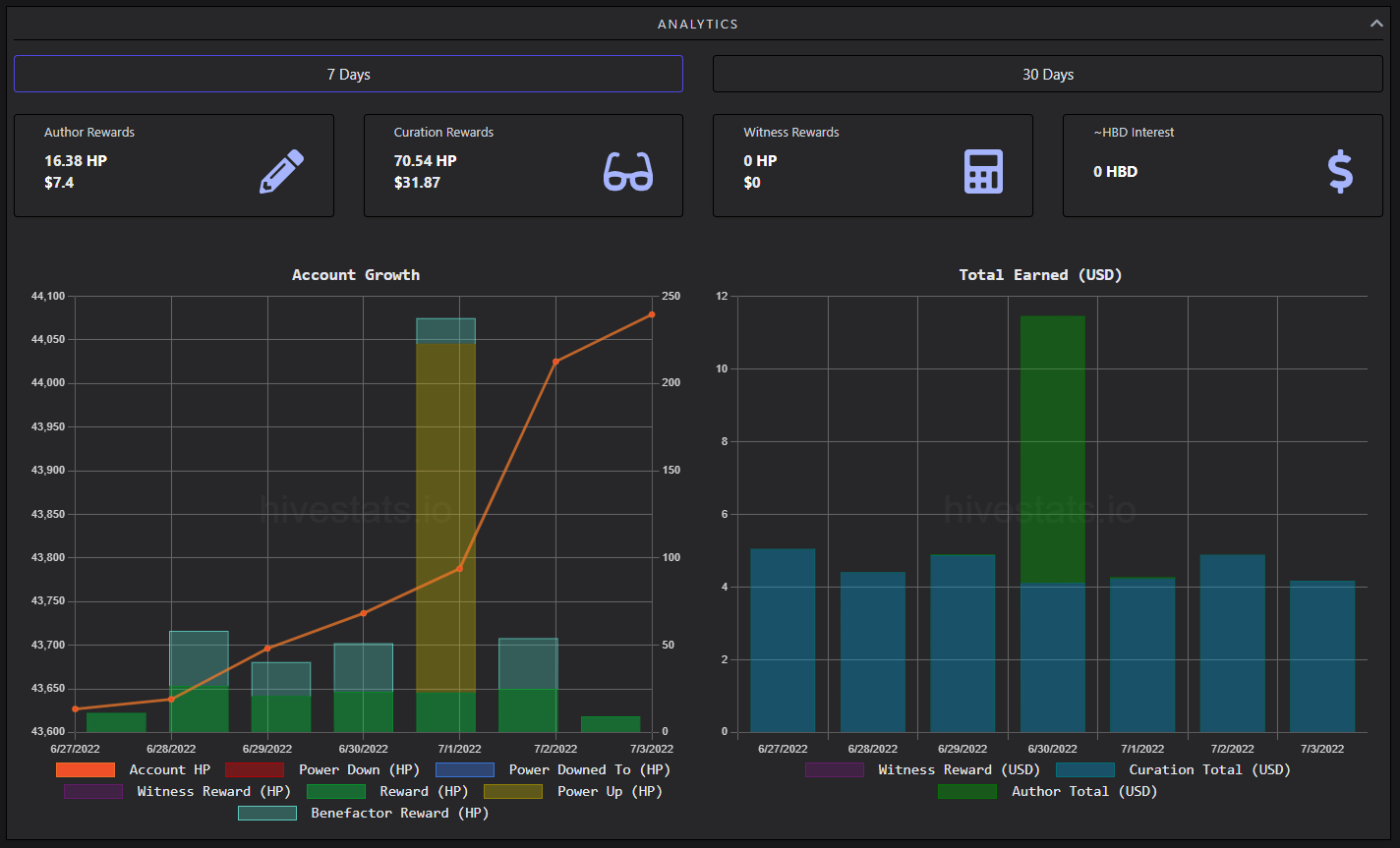 The author's rewards are not very great these days. Sometimes it even makes me feel why I'm writing every single day when the rewards are very less. But then I think writing every day is a hobby that I wanted to continue anyways no matter what. I'm glad that Curation rewards are pretty decent and are also growing decently. Hopefully, soon weekly curation reward might become 100 HP. I recently delegated some Hive to some of the projects and that could be one of the reasons why I have low HP in curation rewards.
100k SPS stake
The next biggest thing I have been focusing on is to hold a 100k SPS stake before the end of the year. SPS is going to be the next big thing for splinterlands and it is also going to be one of the most important tokens with more utility. I wanted to have a decent holding when it happens. That's the reason why I have been focusing on increasing my stake. I did not take any big efforts yet. I save all the tokens I get from airdrop and in addition to that, I also convert my Voucher tokens to SPS.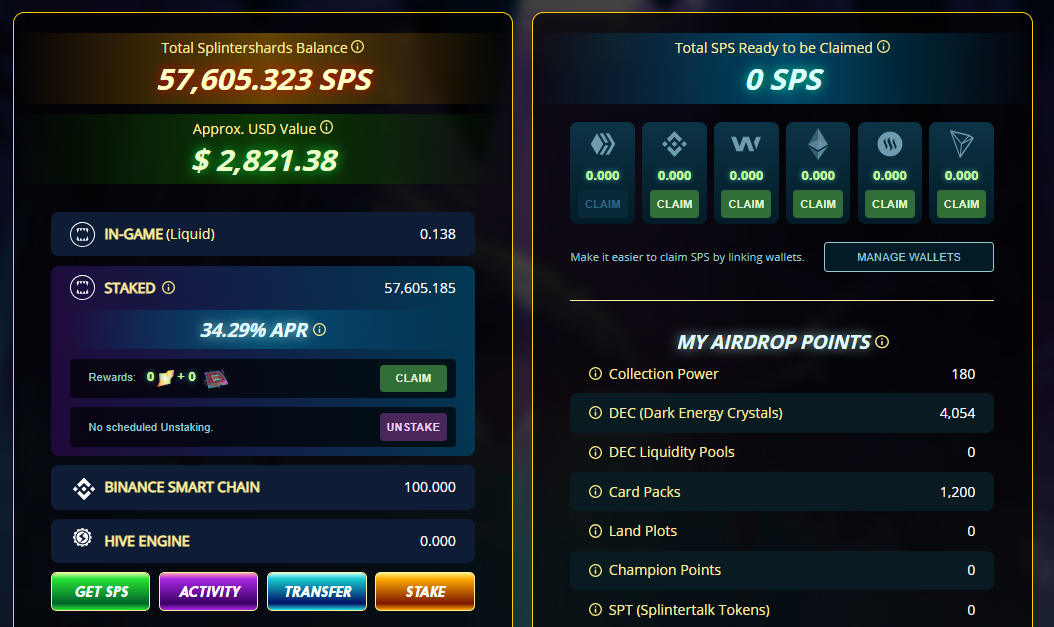 I was able to reach a total of 57k SPS as of today. The APR percentage is also pretty decent. Even though the APR calculation will not consider the price of the token, I wish someday the price of SPS would get back to 1$ like how it was a few months back. I understand that more tokens are in supply right now but hopefully, we have more use cases that could increase the demand for this token and also some burn mechanism to reduce the tokens from supply. We only have 23 more days for the airdrop and we cannot predict what would happen to the price of the token after the airdrop is over. The good thing is that the major suppliers will be cut down increasing the possibility of a price increase.
2000 HBD in savings
I mostly think that having more HBD in savings is good but at the same time it is also very tempting right now to invest in Hive and that's one of the primary reasons why I convert my HBD to Hive right now and I would save up HBD again when the price of Hive goes above 1$. I don't want to miss the HBD savings APR either. That's why I wanted to have a goal of 2000 HBD in savings before the end of the year. I'm not too far from the goal. I have a total of over 1300 HBD already in the savings.
I have my HBD in the account @balaz where the earnings also come from posting technical blogs. I would like to continue having the HBD saved in that account for a longer period of time. I also think about sending some of the tokens I earn monthly to this account for HBD savings. Trading is not something that is working out very well, otherwise, I would even be happy to push some funds from the outcome of trading as well.
---
If you like what I'm doing on Hive, you can vote me as a witness with the links below.

Vote @balaz as a Hive Witness
Vote @kanibot as a Hive Engine Witness
---
---
Posted Using LeoFinance Beta