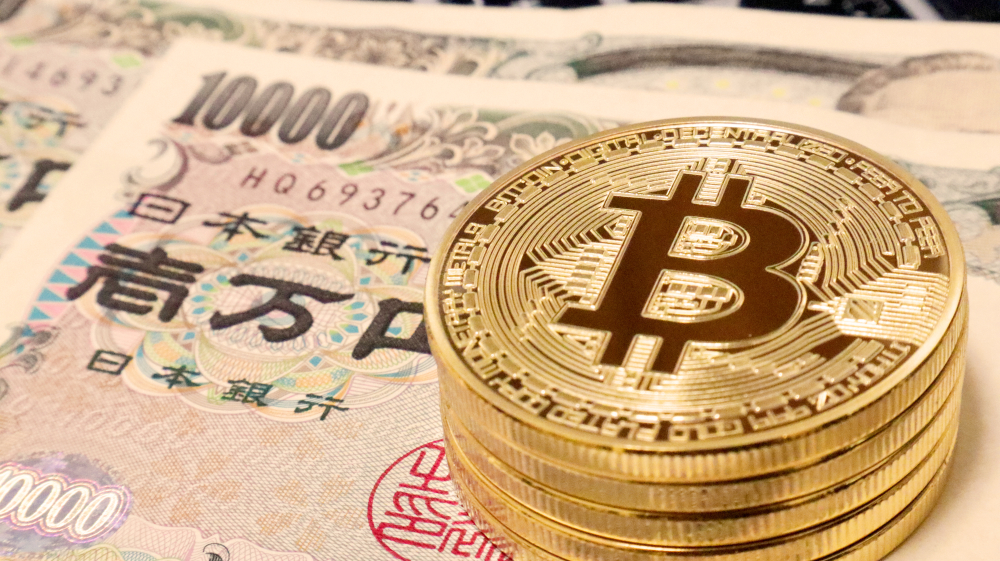 It has been more than eight years since Mt. Gox fiasco and massive loss of bitcoins. Recovered 200,000 bitcoins were placed under rehabilitation trustee's control. The trustee was able to sell some of the bitcoins a few years and currently holds about 141,686 bitcoins and probably same amount of bitcoin cash. In November 16, 2021, the trustee published an announcement that they have received the court approval for distribution of funds and described the plans for repayments to creditors. Since then they have been quiet. Also, since that announcement on November 16th, 2021 the price of bitcoin has been dropping. Just a week before that announcement bitcoin made another all time high of $69k.
When I first saw that announcement last year, I was wondering if Mt. Gox trustee was going to cause another bear market. Now looking back at the charts, it does seem like that announcement may have somehow influenced the market. They had and still have a lot of bitcoins, and if they were to sell, of course it create more supply in the market and prices would drop. However, this time they may have influenced the direction of the price and the market without even selling a single bitcoin. Of course these are just my opinions and speculations, just because the announcement date coincides the highest peak of the bitcoin's price.
Some people believe the trustee started the bitcoin and crypto bear market in the beginning of 2018 as well. That time, they sold 35,841 bitcoins and 34,008 bitcoin cash for a total USD value of $400 million. Significant withdrawals from trustee's wallets were seen between December 2017 and February 2018. After they managed to sell intended amount bitcoins and bitcoin cash, then they made these sales public. Following is what trustee Nobuaki Koayashi said in March of 2018:
As a result of the consultation with the court, I considered it necessary and reasonable to sell a certain amount of BTC and BCC at this point and secure a certain amount of money for distribution resources, and thus, I sold the amount of BTC and BCC above. I made efforts to sell BTC and BCC at as high a price as possible in light of the market price of BTC and BCC at the timing of sale.
Maybe it was pure luck or calculated and strategic actions, but the fact is they were able to start selling at the previous all time high prices. Regardless if the was the main caused the significant price drop in bitcoin's prices back then or just played small role, it did coincide with the beginning of the extended bear market.
When the announcement/correspondence by Mt. Gox trustee became public in November 2021, I actually was excited about it for two reasons. One, because these bitcoins were going to be dropped to the market sooner or later and sooner would be a better options. Especially, when bitcoin was getting a lot more attention from institutions, governments and companies. Two, because it will be great to see those who lost their funds recoup their money at last. What is really disappointing is that the trustee have not sold a single bitcoin since that announcement and bitcoin prices dropped significantly. What were they doing all this time? I guess bureaucracy works really slow.
November 2021 announcement didn't provide any clarity regarding how the distribution was going to be conducted. It wasn't clear if creditors would have options to receive bitcoins or they would just receive funds in fiat. However, they did ask creditors to register their bank information with the trustee. That kind of suggested the goal was to sell all bitcoins and bitcoin cash and distribute fiat.
Today, after long eight months, Mt. Gox trustee made their latest correspondence to creditors public sharing the information on repayment procedures. This time there is a lit bit more clarity about how creditors can receive their funds and here are the options:
Early Lump-Sum Repayment
Cash/Fiat
Portion of repayments in bitcoin and/or bitcoin cash
Ok, it looks like creditors will have an option to receive their repayments in bitcoin and bitcoin cash as well. To receive in bitcoin or bitcoin cash they will need to register their user information with crypto exchanges or custodian. If I am understanding the document correctly, it seems like there might be series of repayments and the initial was may start as early as end of August 2022. During this repayments distribution time, which will be from approximately the end of August this year until all or part of the repayments made as initial repayments is completed, creditors will/may be restricted from moving their funds to ensure safe and secure repayments.
Even though it looks like they will start repayments in August, I tend to think this process will take long time and we may end up waiting another eight month to find out the results of these repayments and how they will effect the market. 141,686 bitcoins is a lot of bitcoins. Chances are most will end up being dropped to the market. At least, this time I hope they distribute most of them and we will be done with this uncertainty for good. Let me know your thoughts in the comments. Do you think this will extend the bear market or do you think there is nothing to worry about?
Posted Using LeoFinance Beta