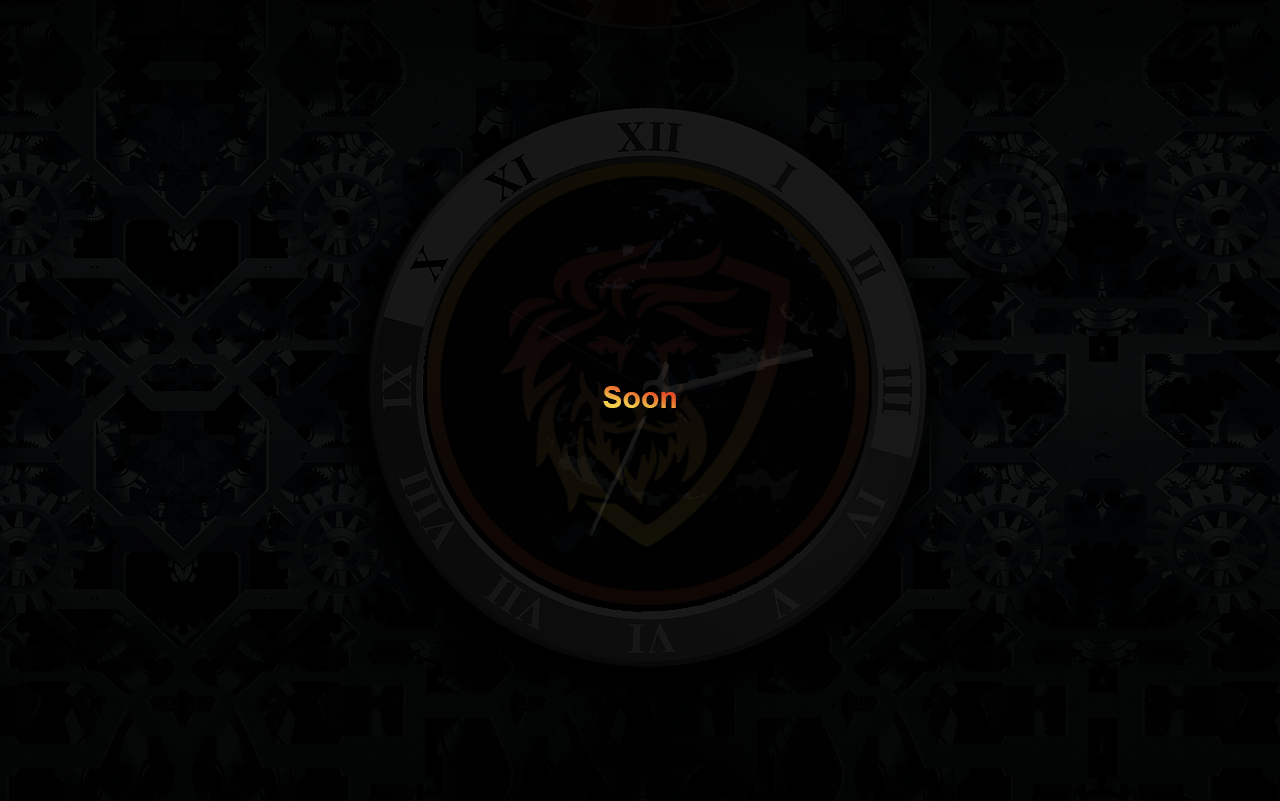 .... to bring you announcements of pending announcements of pending launches. a.k.a. a distraction until we're actually ready to launch.
Our original plan was to snapshot Tuesday and launch bLEO & Cub Finance on Thursday. The development pace has been a bit slower than expected and there are a lot of pieces to put into place before we launch.
This will be our largest launch event yet. We're going to airdrop the first round of CUB tokens along with a live roundtable launch party, launch bLEO, introduce the first bLEO pool on the Binance Smart Chain and a few more surprises for good measure.
but wen?
Soon.
Everything should be ready today. I'd say we're about 90-95% done but we don't like Weekend launches. We're now targeting Monday for the live launch party, bLEO and CUB with 99% certainty that we'll launch on that day.
We'll take these extra few days to drip some information about the pending launch, especially because there are so many questions about how everything will work. From cross-chain hybrid claimdrops, to wLEO-bLEO bridges and more.
Snapshot #1, Claimdrop #1
The first snapshot was taken on Tuesday of this week, exactly 24 hours after the last post from @leofinance.
The snapshot recorded the balances of:
LEO POWER hodlers
WLEO Liquidity Providers on Uniswap
The CUB token on Hive-Engine will be airdropped according to the balances recorded on the snapshot date. There are 3 pools of CUB tokens. Pool #1 is allocated to claimdrop #1.
How to Claim, Why to Claim?
A lot of people have been asking in comments and Discord how to claim the actual CUB token (remember: CUB on HE is just a "coupon" for CUB on Binance Smart Chain). Many are also asking why they need to claim it instead of just getting the drop.
The how: we've built a pretty unique system for handling this airdrop. That's why we've decided to give it a fancy name - cross-blockchain hybrid claimdrop - a token is airdropped to your Hive wallet, you then utilize Binance Smart Chain, find your BSC address and then claim the actual CUB token by burning your CUB on Hive with your BSC address as the memo.
EZ, right?
The why: airdropping random coins is not the goal. While most platforms run presales and all sorts of fundraising shenanigans, our goal is engagement. When we launch a new app, we want our existing community (and new users) to be incentivized to utilize the new platform(s), apps and use cases we develop. The claimdrop is designed to increase the engagement of existing LEO stakeholders on BSC via the bLEO pools, etc.
On launch day, there will be a full docs section and plenty of talk on the Live roundtable to walk everyone through the process of both utilizing BSC and claiming CUB.
Don't you want to gain the NFT badge for being a participant in the first ever Cross-Chain Hybrid Claimdrop?
bLEO Launch Party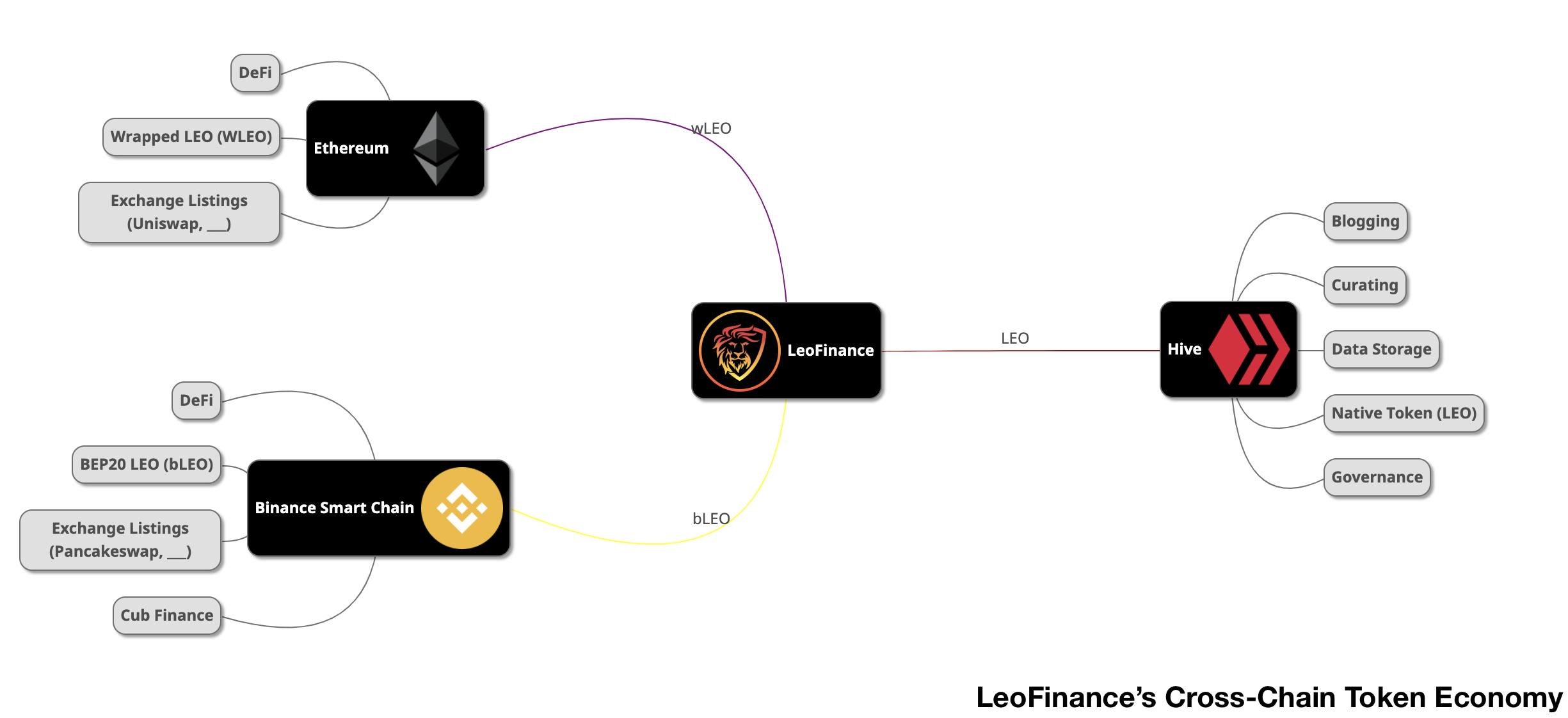 BEP20 LEO (bLEO) is going to be one of the most fascinating additions to the LeoFinance (LEO) economy.
We have a lot of plans both for bLEO and for building a bridge to all of the relevant blockchains in the space. Back in November 2020, we launched wLEO and added the wLEO wallet UI to LeoFinance.io.
In short, we bridged our existing community from Hive to Ethereum. bLEO builds a similar bridge from Hive to Binance Smart Chain which means that LeoFinance will be interconnected with Hive, Ethereum and Binance Smart Chain.
On launch day, you'll get a glimpse of the whitepaper and our vision for continually buidling our community as a cross-blockchain ecosystem. A pillar in the middle of the major blockchains. Building apps for our existing users that attract outside capital and awareness to continuously grow the Leo community.
Cub Finance Launch Party
bLEO and Cub Finance will launch simultaneously. Both of these mark the introduction of two new major DeFi products under the LeoFi branch of LeoFinance.
During the launch day, we'll do our live LEO Roundtable and talk about CUB and how to utilize it with bLEO and other aspects of the Binance Smart Chain. This is one of our largest app launches to date and will introduce some interesting mechanics both for the LEO token economy and for the users of Binance Smart Chain and Hive.
We have a lengthy roadmap for CUB and it all directly ties back to LEO via smart contracts. This new roadmap will also be released on Launch Day.
Smart Contract Audits
Speaking of Smart Contracts.. We've hired one of the largest Smart Contract auditors in the space to run a deep dive on the contracts we've deployed.
This is part of the reason for the delay as they need time to conduct their audit, deploy a watchtower on our contracts, etc. They've let us know that the audit will likely take about 5-7 business days (after we launch) so we can expect certain features (i.e. Smart Contract watchtower) before the full audit is complete. Full audit will be published about 1 week after we launch the new contracts into production.
Tutorials
We've created a lengthy docs section for bLEO, Binance Smart Chain and Cub Finance. These docs will show you how to operate these 3 platforms and the various applications that come along with them. Again, to be released on Launch Day. #soon
The LeoFi dashboard
The LeoFi dashboard is actually a completely separate project from both Cub Finance and bLEO. The dashboard is still being built out - we'll start private alpha testing this Sunday and it will be the 3rd major LeoFi product we launch in 2021.
This dashboard will feature our new Leasing app (bringing DeFi to Hive) and will also serve as a platform to connect all of our other DeFi platforms in the future.
The goal of this particular app is to bring together all the aspects of LeoFi under one UI. Allowing you to track your LP rewards, lease and collateralize your LEO hodlings, participate in DeFi on 3 blockchains (and more to come):
Hive DeFi
Ethereum DeFi
Binance Smart Chain DeFi
LeoFinance Whitepaper and #ProjectBlank details also to be announced soon. Busy 2021 so far, but wouldn't trade it for anything in the world 🦁

LeoFinance is a blockchain-based social media platform for Crypto & Finance content creators. Our tokenized app allows users and creators to engage and share content on the blockchain while earning cryptocurrency rewards.
Support LeoInfra's Onboarding Efforts by Delegating HP to @leo.voter (Currently at 2.4M HP). We Use this to Claim Accounts and Delegate RCs to Newly Onboarded Users
Posted Using LeoFinance Beta