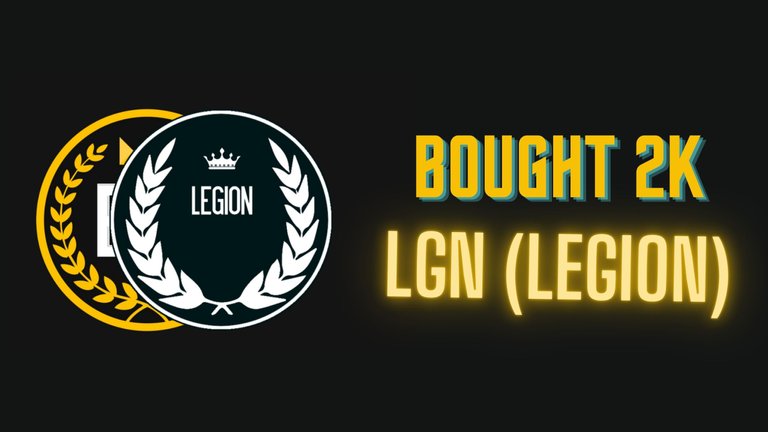 Hello readers,
There are a handful number of projects in hive which pays good dividend just for holding or staking it's respective coins or tokens. If you are interested in generating passive income but without spending any time or taking any hassle, you may try investing into them like many others and generate a money flow while the token itself gets appreciation in value over time. If you are an old hive user, you probably have come across and at least heard about Bro token which is one of the top dividend paying coins in hive chain and built as a layer 2 token that's available on hive-engine for trade.
Recently, another token with similar functionality got launched by the same Bro team which got launched on 28th November, 2022 in hive-engine and the name of the token is Legion. Legion is a non inflationary utility token for the BRO economy which is prepared by @raymondspeaks, the same brain behind the amazing BRO token. Moreover, as mentioned in the whitepaper, Legion will be the backbone of the Bro economy and will be the sole token that will be used for everything that will be created in future in Bro economy.
In spite of being the first project, The Bro token was a massive success and if you compare it's initial price with it's all time high, it already made a good multiple return just with the token value, leaving the dividend that it pays. But the problem with Bro token is that it's total print count is very low, 69,000 to be precise and due to this small overall amount, scarcity hit this coin a long ago and for many new investors who wanted to buy Bro and get involved in the community, the very high buy price was limiting them to get entered. That's why the Legion came into existence.
Read Legion Whitepaper from here
Some Important points about legion
Unlike Bro, the total print count of Legion is way more and total no. of legion tokens that can be printed is 2,338,000 and I think the number is pretty huge and unlike Bro, all types of investors from minnow to orcas will be able to enter into this project based in their capital.
To bring stability in the price, there will always be a high wall at the buy section so that it can handle a heavy sell off without dipping it's price.
Legion pays dividends on monthly basis and in form of hive. You just need to hold Legion(s) at the time of screenshot taken near the end of each month in order to receive the dividend. But there's no need to to stake this coin and will be always in liquid form.
The price of Legion token gets increased by 0.1 hive on the first date of each month and it's buy wall price also gets updated accordingly, making the price increase gradually over time while bring stability with the thick buy order from bro team.
You can also earn Legion tokens by holding Bro tokens as well. There's a daily airdrop going for Bro holders that gives legion as reward and will run for a whole year. As mentioned, the Bro holders will get a drop of legion of approximately 2 legion for every Bro over the period of 1 year.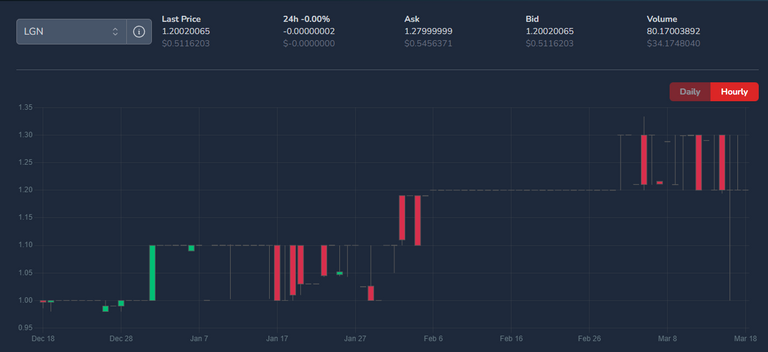 The first pre-sale of Legion started at November where it was open to only Large bro holders at 0.8 hive per legion. Later in the general sale, it got listed in Hive-engine and started selling for 1 hive per legion and currently it's price is 1.3 hive per legion.
For me, I missed the Bro train when it launched and was selling for way lower price and since then it was a pain for me as I didn't enter into the project as an early investor. So, when I heard about this next project from Bro team, I couldn't wait anymore and started collecting them with all my power. Gladly, I crossed the mark of accumulating 2,000 legions just recently and will now hold them like Diamond hands. Last month I got a juicy 29 hive dividend payment just for holding around 1850 legion so I am expecting a little kore for this month. I also received the Legionnaire title in the Official Bro discord for holding over 2k legions and Ray told me that the Legionnaire title will be very important just like the Dragon title which were previously given to investors who holds more than 1000 bro tokens.
I believe the minds behind the Legion tokens as The success of Bro token is well visible and I am very hyped up to see what Legion will come with in near future. The Bro team is already strategically investing in multiple projects within and beyond hive and also working on their own music and gaming projects. So the future looks very promising and I hope to finally go and visit the moon with my new legion rocket! Let's see how it performs over time and if you also hold Bro or Legion tokens just like me, let me know in the comments below.
Thanks for reading my post!
Let me know your thought in the comments below.
Posted Using LeoFinance Beta