"O my country, may you always be happy
"May you live for thousands of years"
"O people of the country, you should develop well and make the name of the country bright."
Sunday was my Independence Day. Since I am a Pakistani girl and my flag colour is green and white, I thought I should spend my day in a better way. I am writing this article today because I want to share my weekend with you. We all belong to different countries here. And we all also know that on our independence day we all get joy from our hearts. I felt the same way that day.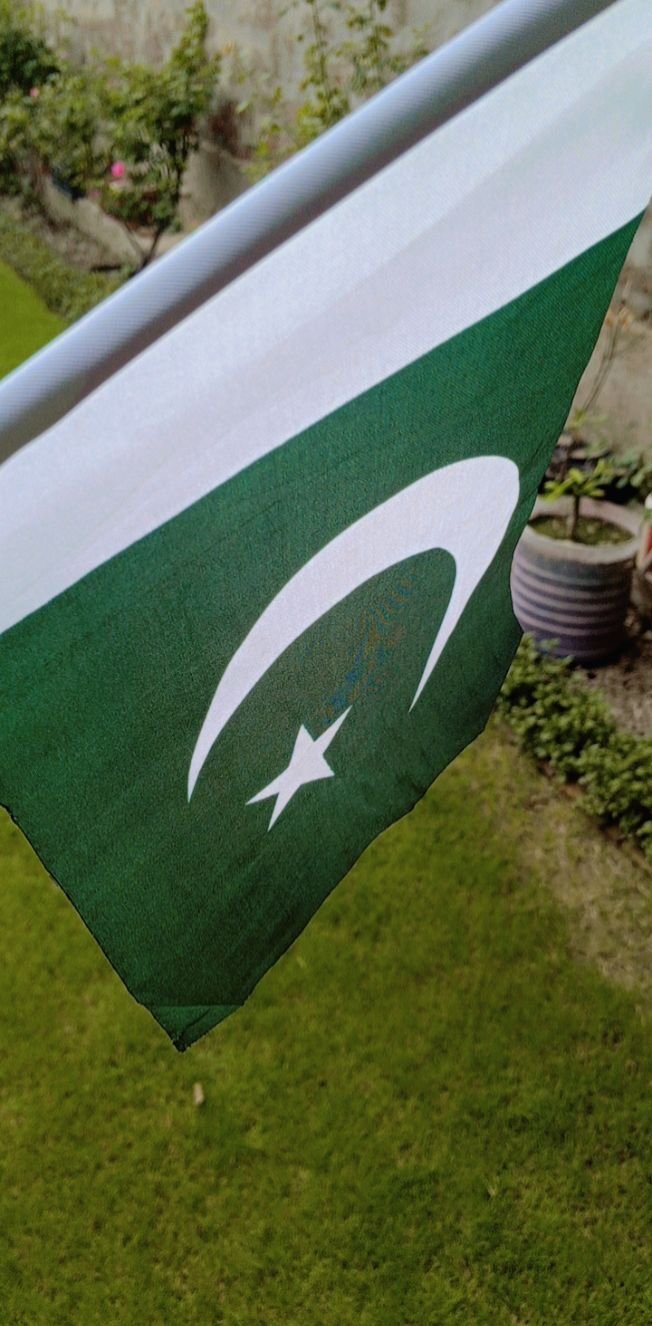 When I woke up on Sunday morning, I felt a different feeling and thought that I am a lucky girl that I can sleep as I want, I can wake up as I want، I can breathe in a free environment. First of all, I got up and thanked my God for giving me such a lovely country.
I think we should not just wait for Independence Day to thank our country but we should take a little time everyday to thank Allah(God) for living in a free country. Am I right?
I freshened up on Sunday morning and wore a green and white suit which was exactly the colour of my flag. My aunt's children also came wearing the same colour suit. I made a picture of my cousin and wished everyone Independence on my WhatsApp status.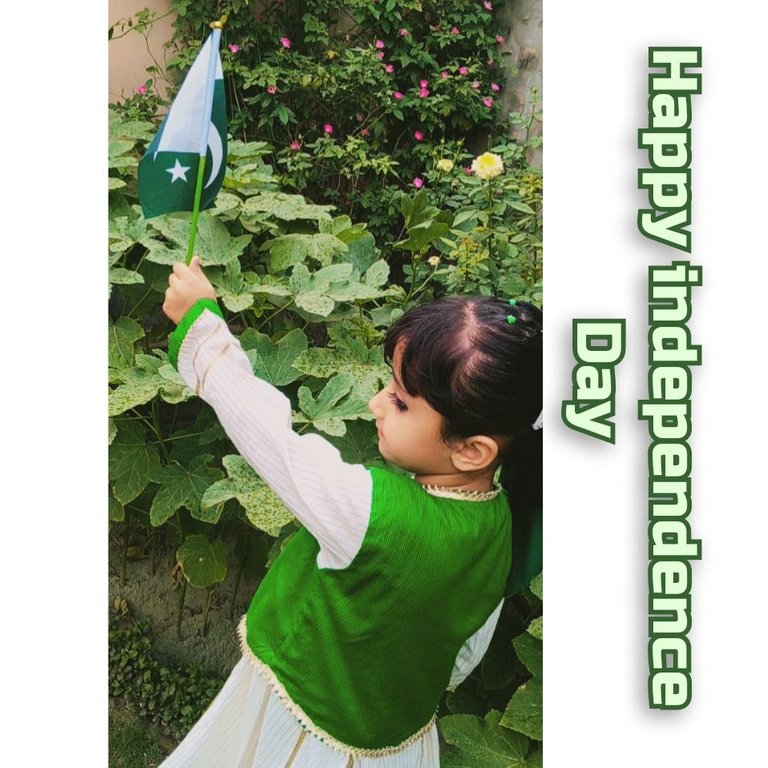 After the photo shoot, my brother and I both went out to eat ice cream. And let me tell you. That I had ordered pistachio flavor which I didn't like at all but the colour of this ice cream was green, that's why I ordered green colour that day. (How crazy I'm)💚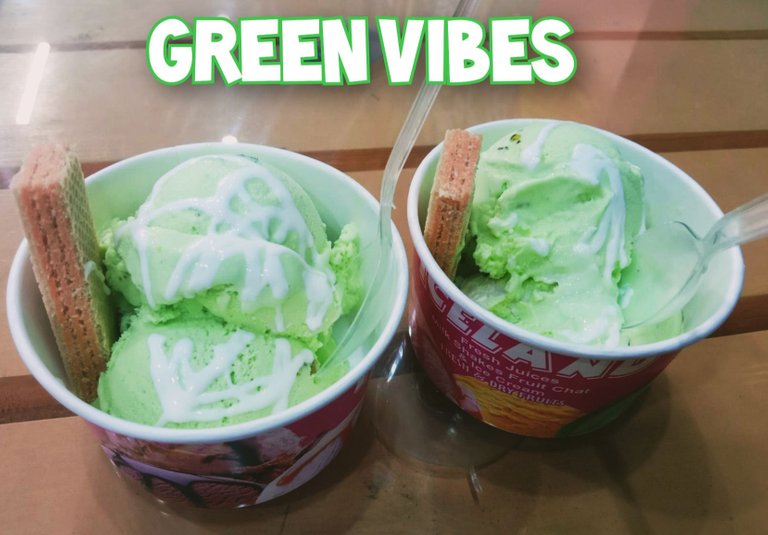 This ice cream was my Sunday brunch. Because I didn't even have breakfast in the excitement. After I brought home, my mom and I cooked a delicious meal but unfortunately I forgot to take photos of the food.
But yes, I must have taken a photo of my plate. Hehe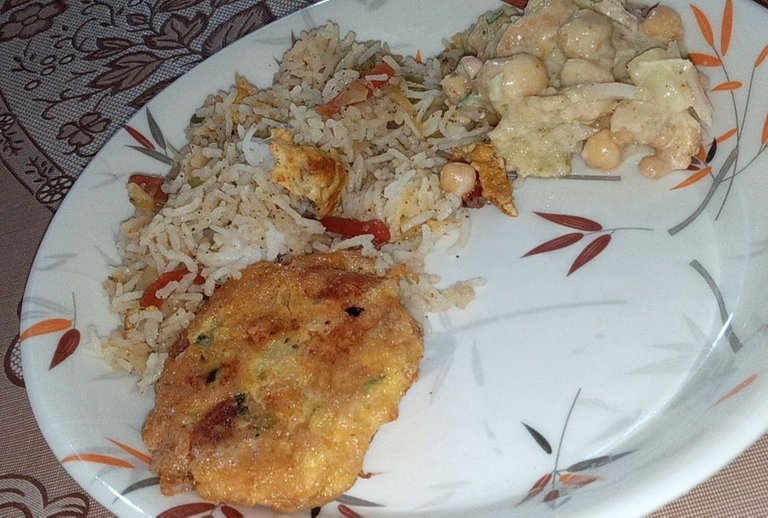 After eating I went to my room to sleep but when I saw a picture in my gallery that I had made in my lawn a few days ago, I found that picture very related to my flag. Let me show you: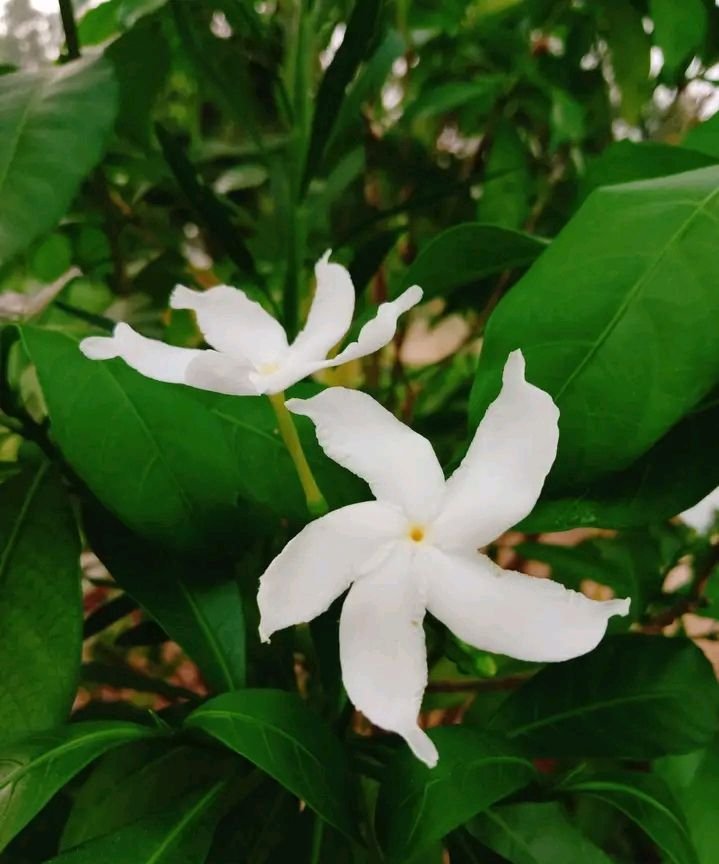 Yes, one thing I regretted was that Independence Day should have fallen on a Saturday or a Monday because there was another day off from university along with Sunday. (Every student related this) hehe
I had a great Independence Day. On that day I made some promises to myself that I will make my country better.
And again the same routine begins with preparing papers and making assignments.
That's how I spend my weekend.
(All the photos are captured and editing by me)