This weekend was a weekend of work in the woods. Even though there were tasks to complete, this was still very enjoyable for me.
It started with clearing a path.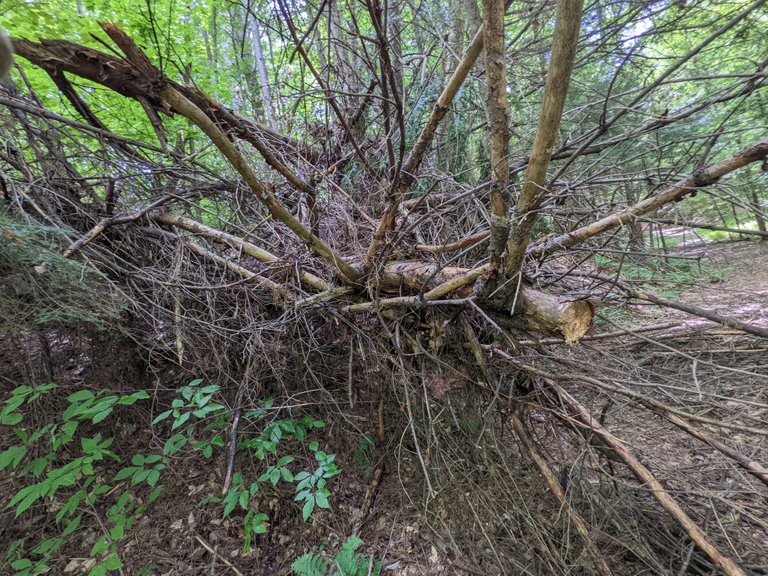 I forgot to take the pictures until partially cleared, but you get the idea. This big, bushy tree had fallen over the main ATV trail that goes to the back of our property. It's really the only good way to get back there without trying to climb the steep hill on foot.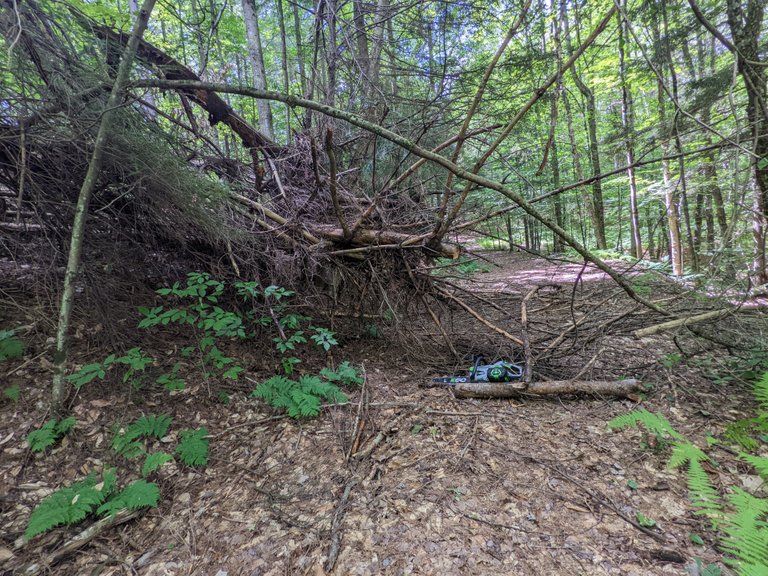 This is after I had cleared half of it, removed the smaller branches first, then took the chainsaw to the main trunk. It's a rather nice path once fully cleared, allowing the ATV or UTV plenty of space.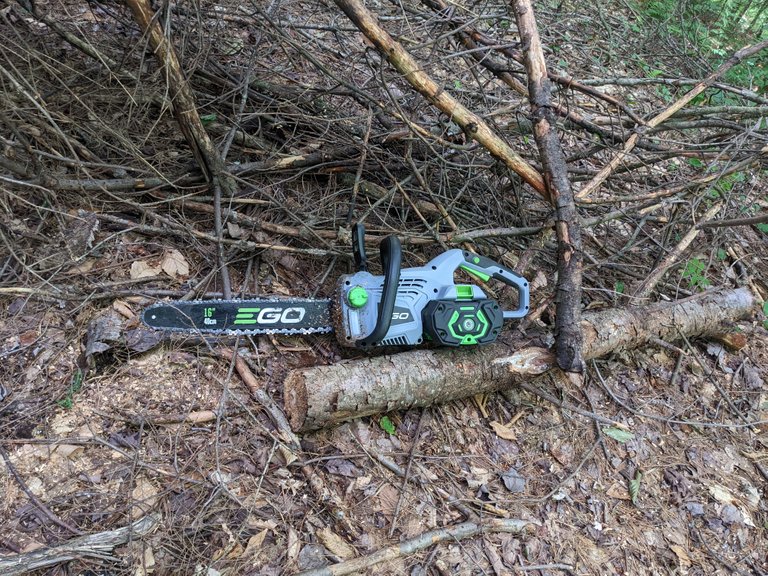 This is my favorite tool of choice. I'm not one that stays out all day cutting wood anymore. I find these EGO 16" and 14" just perfect for cleanup jobs like this or anytime a small to mid-size tree has fallen and needs removed. I just love the push button convenience. It does require some chain oil, but no gas, no yanking on the string 20 times to start it. just pop in a battery, push the button and start cutting!
Once the trail in this section was clear, it was time for the next.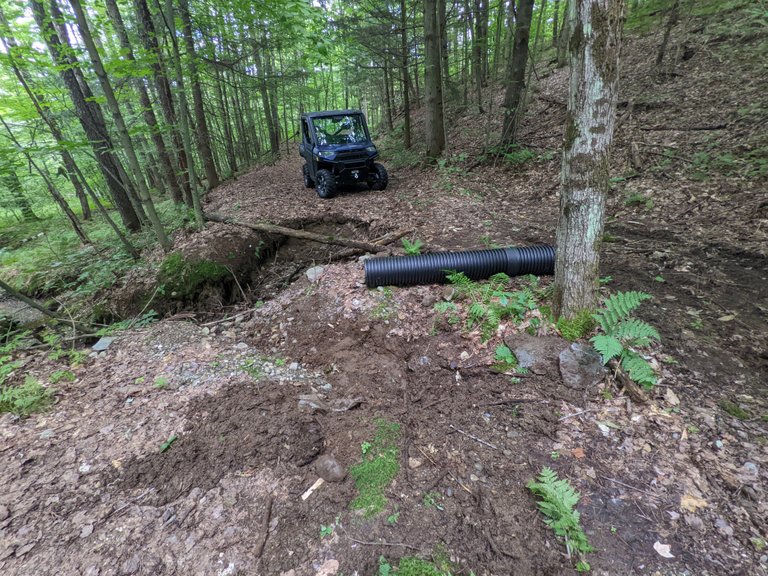 There was a large section of trail that had washed out, requiring a large detour, and that was also beginning to wash out. I decided to place a culvert to stop the detour side from washing out, give a good place for the water to go, and will then fill in part of that big hole.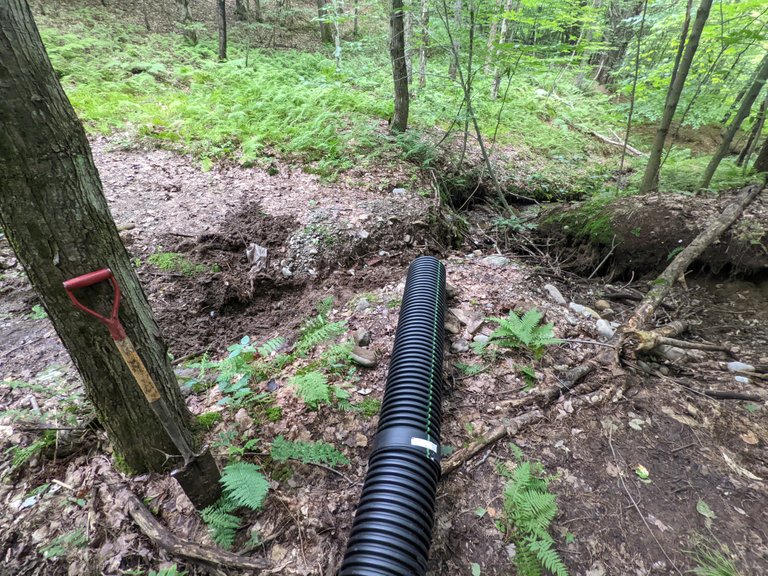 First part was digging the trench larger to fit the pipe.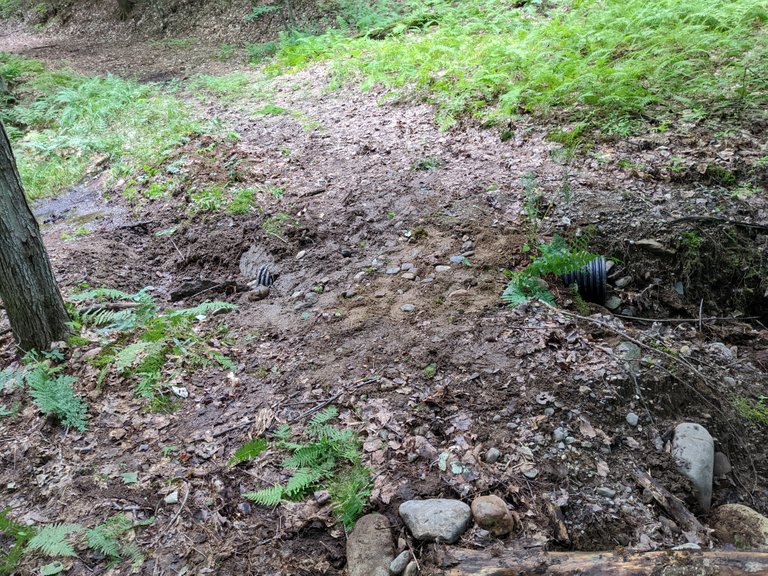 Then filling it in with dirt and rocks for stability.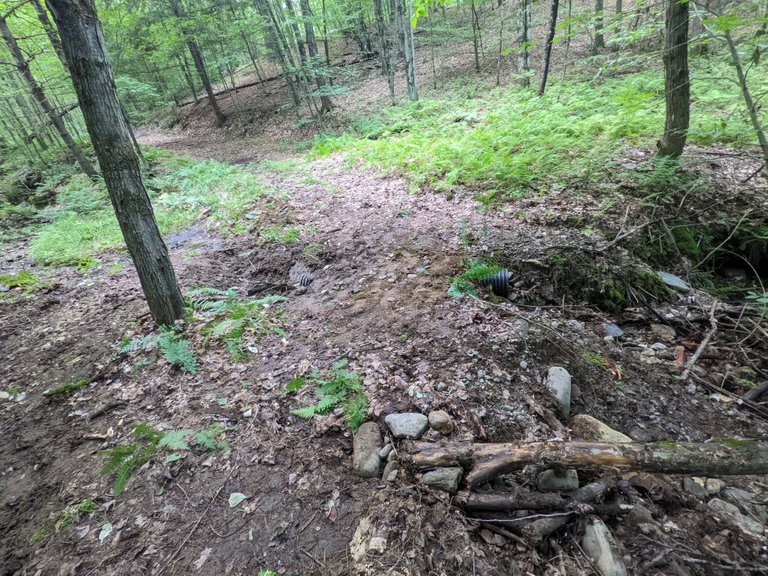 And there we go. suitable for passing over now, but will still need a little more fill to widen up a bit more and stabilize for long term.
Even though quite a bit of work for someone that spends most of their day behind a computer desk now, it was very satisfying. There are no cell phone signals back here, no traffic noise, no other sounds and sights but the wild woods. I had the best sleep I've had in a month afterwards. And now all prepped for my favorite time of year and activity, the fall woods walks.