Dear Hive community,
These days in the Julien Alps are passing by faster than we think. So, a decision had to be made, to slow down life we invited our friend Holger (@arsen1) from Spain to visit us.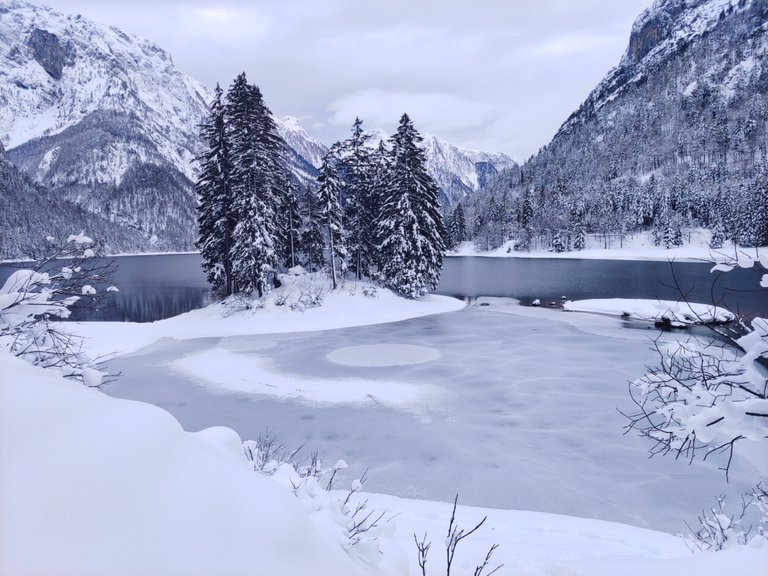 On Friday evening he reached to Nova Gorica from Venice, where he stopped for one night. Of course, we could not avoid celebrating, meaning we went to bed later than we planned. We had already make thight schedule to visit all the beautiful places.
In the morning with our Tamara's and my sleeping habits we woke up like usual at 6 am. Sadly, our friend had a rough morning.
It was a very beautiful and cold morning and after time past and having a traditional Slovenian cold cuts for breakfast like cheese from the mountain and homemade salami we started to pack the pre prepared food and move to our first location in the Soča Valley. A quick visit to the Soča gorge, where was lots of snow and ice, which made it quite slippery. We had to be even more careful than others days to not slip and fall into the freezing water.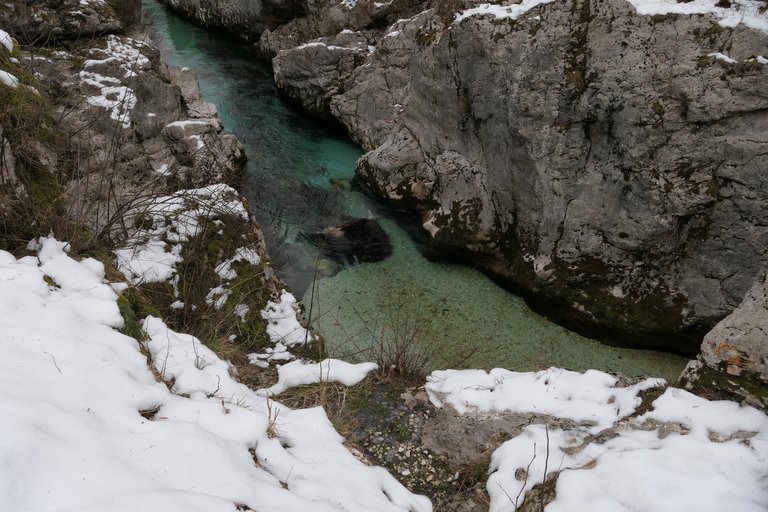 On the way to find the spring of the river hidden in the mountains we got lost. We were looking everywhere and suddenly we were already in Italy.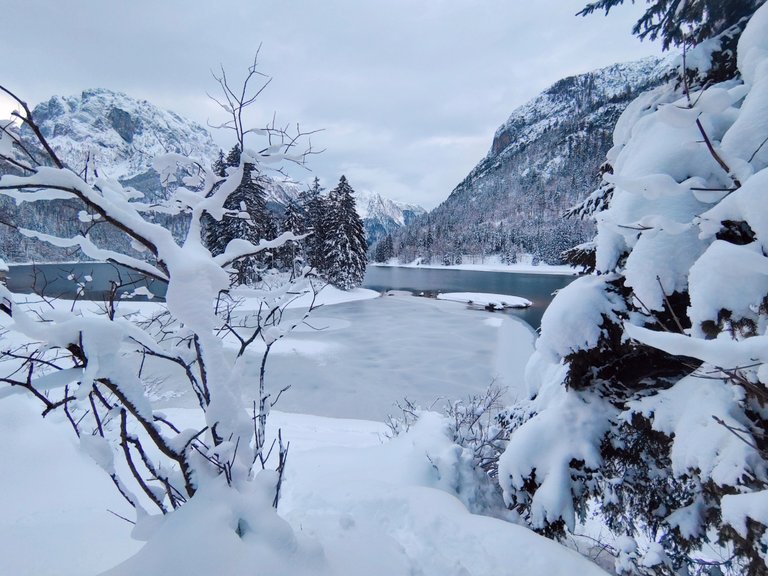 I said let's go at least to see the Predil lake as our last memories of this place was really amazing. Walking through the deep snow and enjoying the nature was very beautiful. With positive vibes we left Italy again and went back to Kobarid. First, we had to show the beautiful cave waterfall Kozjak to our friend. Taking some pictures and wondering for some time we agreed with the location for preparing the food.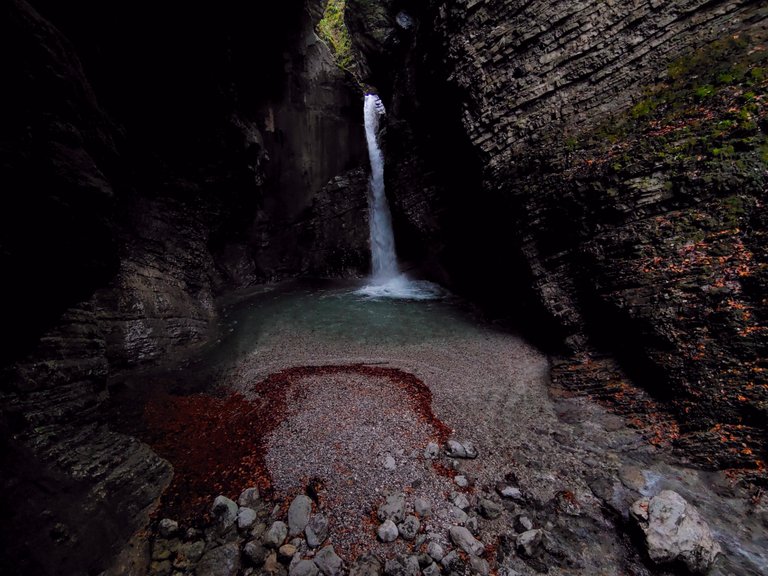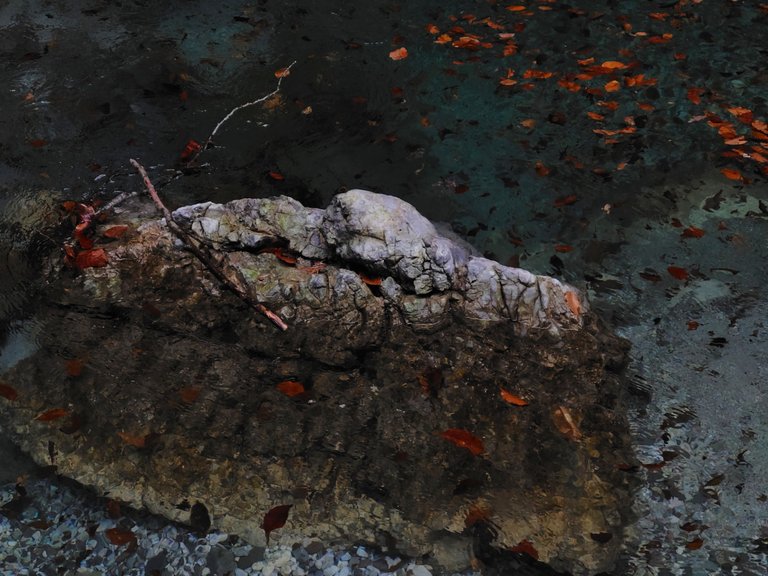 Here was happening something unexpected as the multifuel cooking station started leaking petrol. That can be very dangerous and we stopped using it immediately. With the gas cooker we where preparing the chapatis (small breadys), but it does not have enough power for the claypot and the chicken in it to be made.
In the time we prepared the breadys, Holger successfully started the fire.
So as the cooking station was not working, we finally cooked on the fire and used a very big flat rock as a lit. As the one we usually use, was to close to being exposed to the open fire.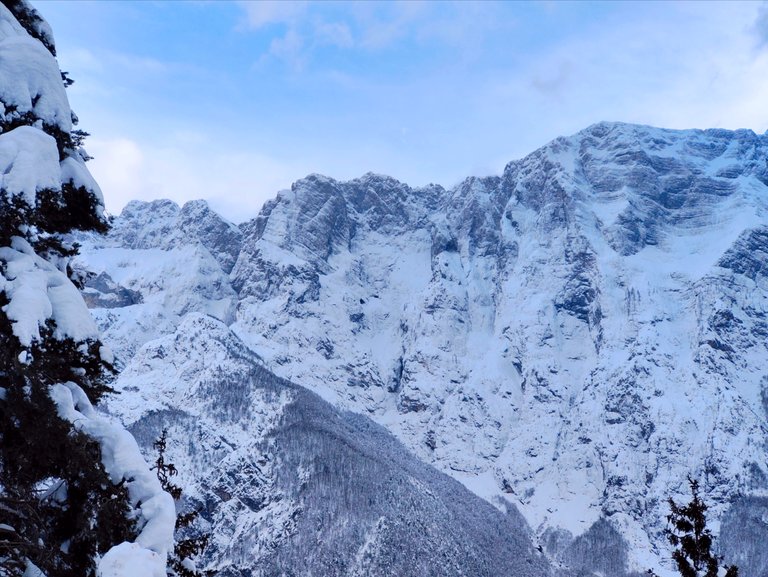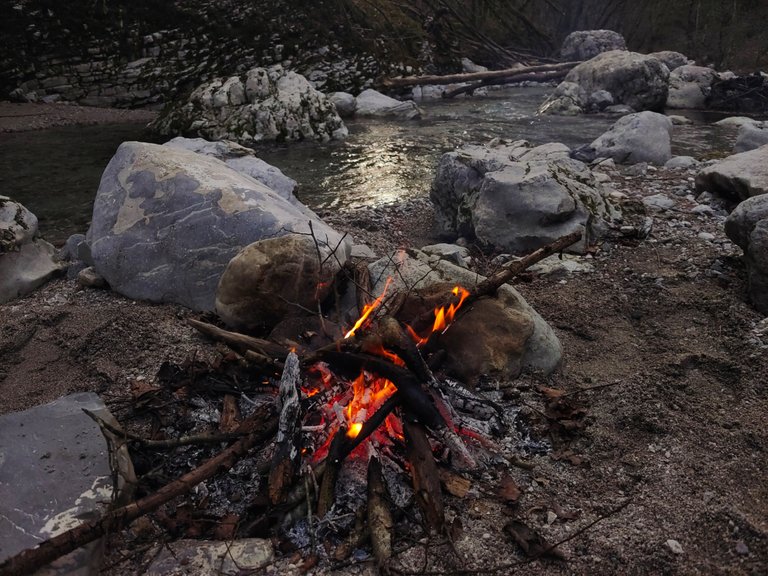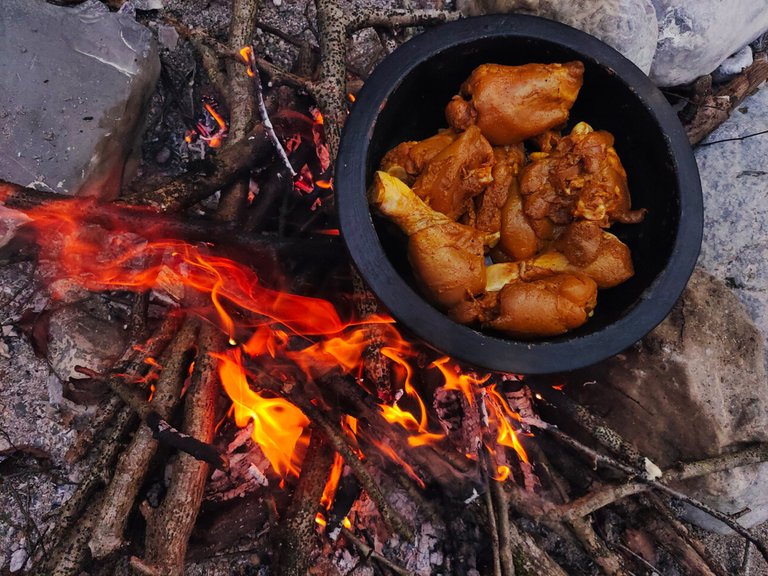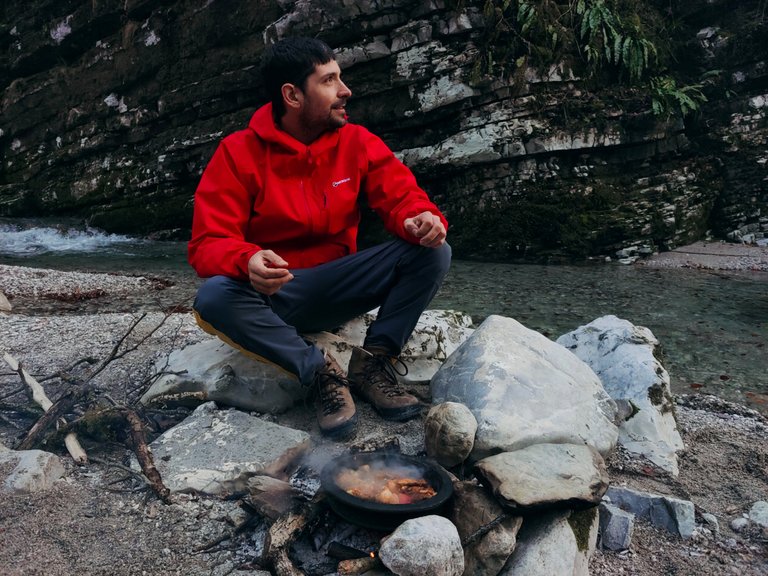 After some time having to take care to keep the fire going, the food (south Indian style - pepper chicken) in the clay pot was ready.
I think we all enjoyed it very much and as the sun went down, it was time to go home.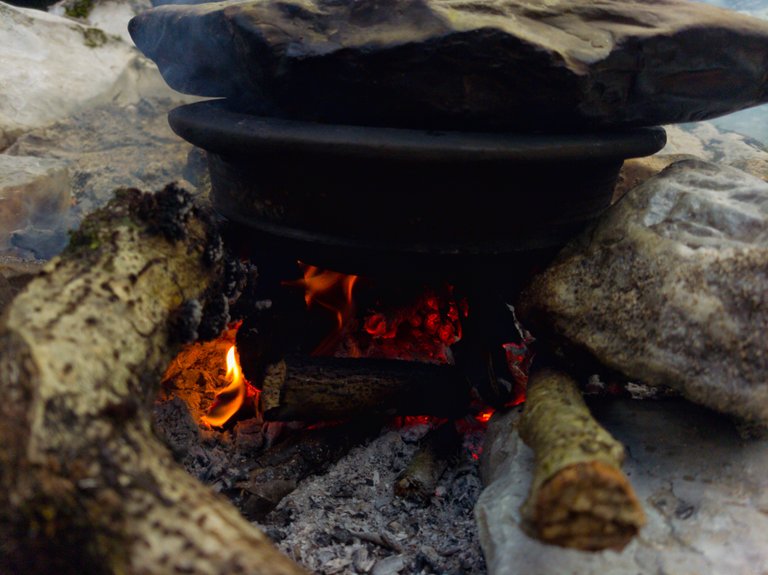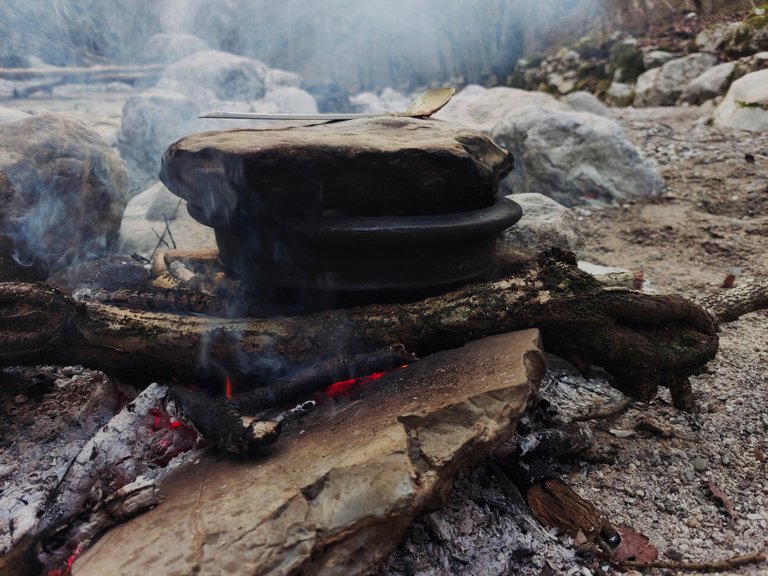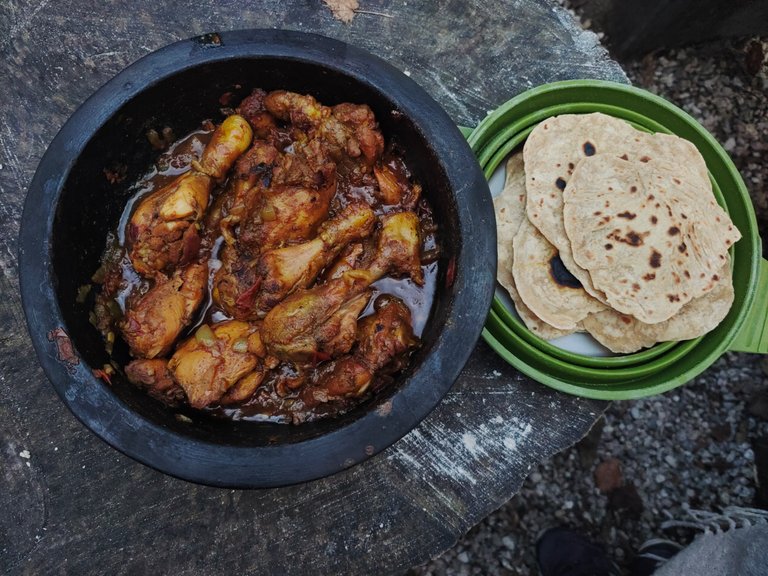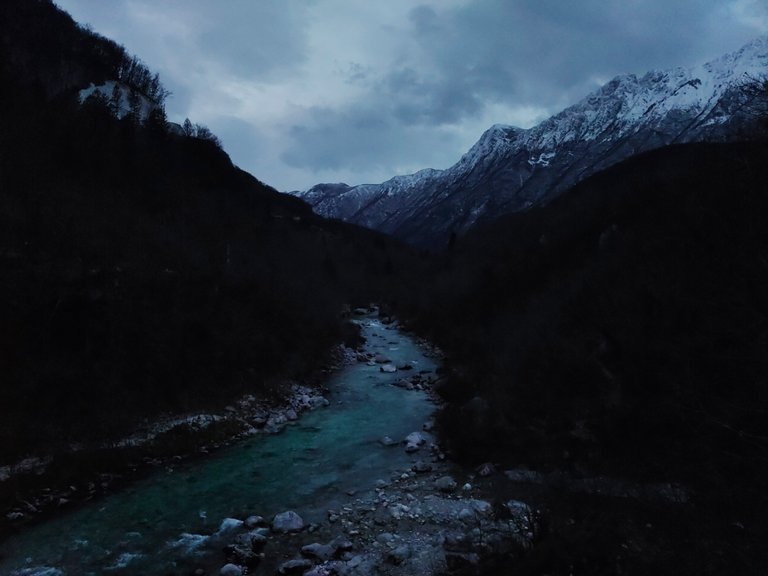 In the office of the father we had some wine and went to sleep already around 9pm to wake up early and enjoy this good weather over the weekend again.
Have a wonderful day.
This is our first day experience together.
©️ Photographer, Nature kid, Wildlife, Explorer, Cinematography, video making, The Footprint Brand, Follow Us ❤️