Hi Mortals,
GUTools.net is back with some news. We have introduced a Weekend Ranked league statistic for clans.
Each player can track his/her performance within a clan for the current and historical Weekend Ranked events. Furthermore, a historical development of each individual player's Weekend Ranked result can be tracked.
Navigate on GUTools.net in the menu bar to



and select the calender week of the Weekend Ranked result that you are interested in using the drop down box: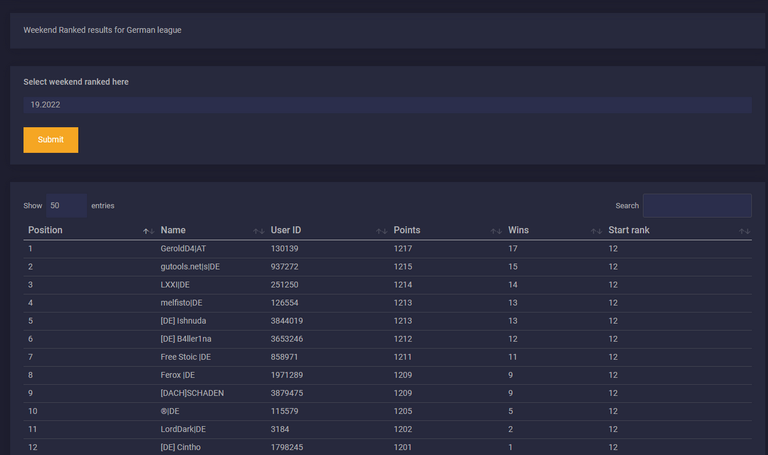 A list of players ordered by a "Points" metric is listed. "Points" are calculated by the following formula:
Points = Start rank * 100 + Wins in first 25 matches of the Weekend Ranked
Below this list, you can find a timeline chart reflecting the historical development of the players.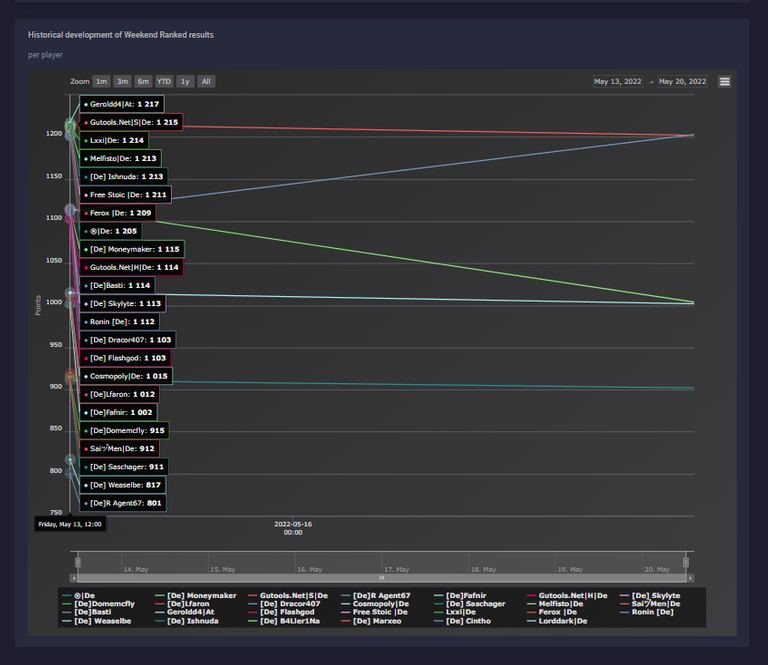 Currently, we are piloting this feature with one tag group only (|DE, [DE], |AT, [AT], |CH, [CH], |DACH, [DACH])
If you are interested in this feature for your clan (tag group), contact us via twitter.
https://twitter.com/GutoolsNet
We are happy to include further clans! It is free of charge!
See you in the arena!