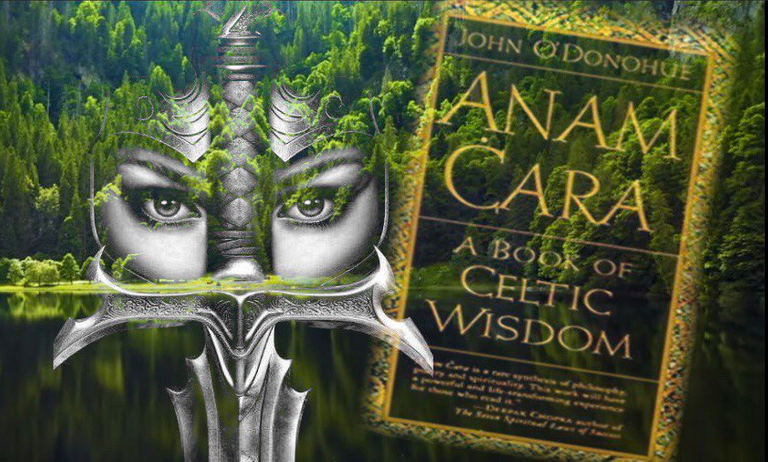 (Image compiled by @themyscira from pixabay and book cover.)


Hello everyone here in the Hive Book Club Community,
I was strolling through the vastness of the Hive communities and saw that there is actually a book lovers community, so I felt directly invited to make a post.
For the last three years I have been reading books every day, because no world is as vast as what you create in your own inner being from the contents of books.
As I am interested in so many things, I have chosen one of my favourite books, it is by
John O' Donohue; Anam Cara - The Book of Celtic Wisdom.
I would be interested to know if any of you have read it and what you think of the content of this profound wisdom. For those who have not read it, I will write a little about the content.
The main reason why I read these kinds of books is that I want to know more about my ancestors. Since so much is in the dark, I try to empathise with their world with a lot of intuition. Is it the same for you? Then tell me about it.


Book content
Anam is the Gaelic (Irish) word for "soul",
Cara is the word for "friend"... Anam Cara therefore means "soul friend".
The book describes the Anam Cara- soul friend, as a person to whom one could reveal the most intimate secrets of one's life. A relationship characterised by recognition and a deep sense of belonging. A friendship that transcended all boundaries of conversation, morality conceptual conversation: One was connected to one's "friend of the soul" in a primal and eternal way.
A special factor is the mystery of the Gaelic language, which has a profound beauty in its expressiveness and cannot be compared with any Indo-European language, since it was present in Europe much earlier than the Indo-European languages.
Furthermore, in this book, deep insights of Celtic wisdom are given, which see beyond any dualism and how one can learn to bring new perspectives into one's heart to allow the covenant of love to work in oneself, as the heart of man is never finally born, love represents the continuous birth of the creative power working in us and between us. Furthermore, longings are described as the presence of the divine and the soul as the house of belonging.
These breathtaking insights give us an idea of how the Celts must really have lived, what deep alliance they cultivated among themselves and how harmonious it was, and why it is so difficult to find out anything about this people. The erroneous statements about the Celts are, in my opinion, concealment tactics to withhold the deep wisdom that this people imparted from the people of today.
We would experience that completely different things lie dormant within us, simply waiting to be kindled. A glowing fire of the soul, which is at home in an earth home (body), and carries a high potential of creative power and how forgotten or neglected riches in our inner being could be reawakened, just waiting to come to the fore in this world.
The Celts had a friendly relationship with their death that allowed them to celebrate the immortality of the eternal soul. They recognised that the rhythm of experience, nature and divinity follows a cyclical pattern that resembles a circular structure, this structure is also reflected in the book Anam Cara. It begins with a discussion of friendship as the awakening of a primordial memory, then goes into the nature of the senses as an immediate, creative threshold, opening doors for us that have long remained hidden under superficial stuff.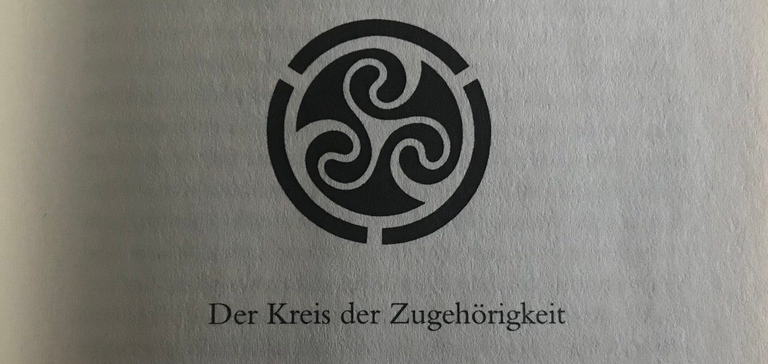 (The circle of belonging.)


My conclusion to this book is....
...that I can no longer find any of these deep values of belonging and love and I wondered if this is also the case with your cultures and peoples. Why these bonds and values have completely disappeared and how it can be right to think that our values today would be much more modern and peaceful, like the sense of belonging conveyed in this book. It seems extremely absurd to me to achieve peace in this world without a deeper understanding of one's inner world and the necessary spirituality that is in harmony with nature and ourselves.
It would be very nice to get your experiences and book tips that give an insight into your earlier ancestors, if you are interested in such things.
What understanding they had and what impressed you most about it.
Or maybe this very post has been necessary to find out about your ancestors and like me study books to delve into the world of the ancestors. Perhaps your Anam Cara is also out there waiting to be found, which you cannot recognise due to misguided errors that are floating around on the outside and blocking your inner being.
There is so much more to tell you about the content of this book, but you will have to find it out for yourself if my contribution has inspired you to do so. I would like to conclude this book recommendation with a little poetry from the book and a prayer of the Celts.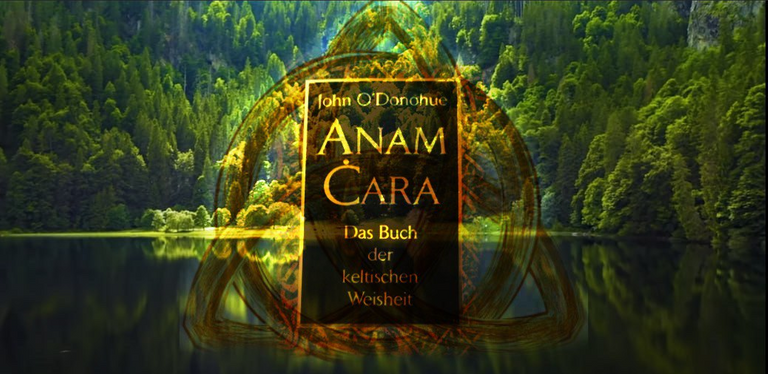 On the day when
the weight on your shoulders
becomes unbearable
and you stumble,
may the earth dance
to restore your balance.
And when your eyes
behind the grey window
turn to ice
and the spectre of loss
creeps into you,
may a swarm of colours,
Deep blue, red, green
and azure, come
to wake thee to a floodplain of joy
wake you up.
When the canvas of the curach (traditional Irish fishing boat)
of thought becomes brittle
and a patch of ocean
turns black beneath you,
a path of yellow moonlight
across the waves,
to guide you safely to shore.
May the nourishment of the earth be yours,
may the clarity of the light be yours,
may the fluidity of the ocean be yours,
may the protection of the ancestors be yours.
And may a gentle
Wind these words
of love around you,
like an invisible cloak
that shall guard your life.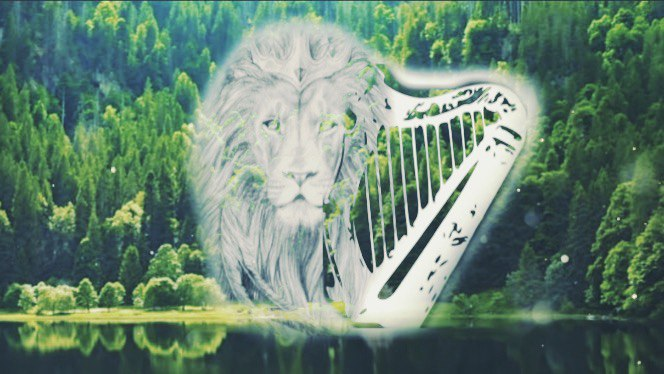 Celtic prayer
God bless this new day,
that never before granted to me.
Bless your own presence,
give me mine eye,
May my eye bless what it sees.
My neighbour I will bless,
may my neighbour bless me.
God give me a pure heart.
Turn not thine eye from me.
Bless me, my wife and my children,
and bless my cattle and my pasture.
🍀 🍀 🍀 🍀 🍀 🍀 🍀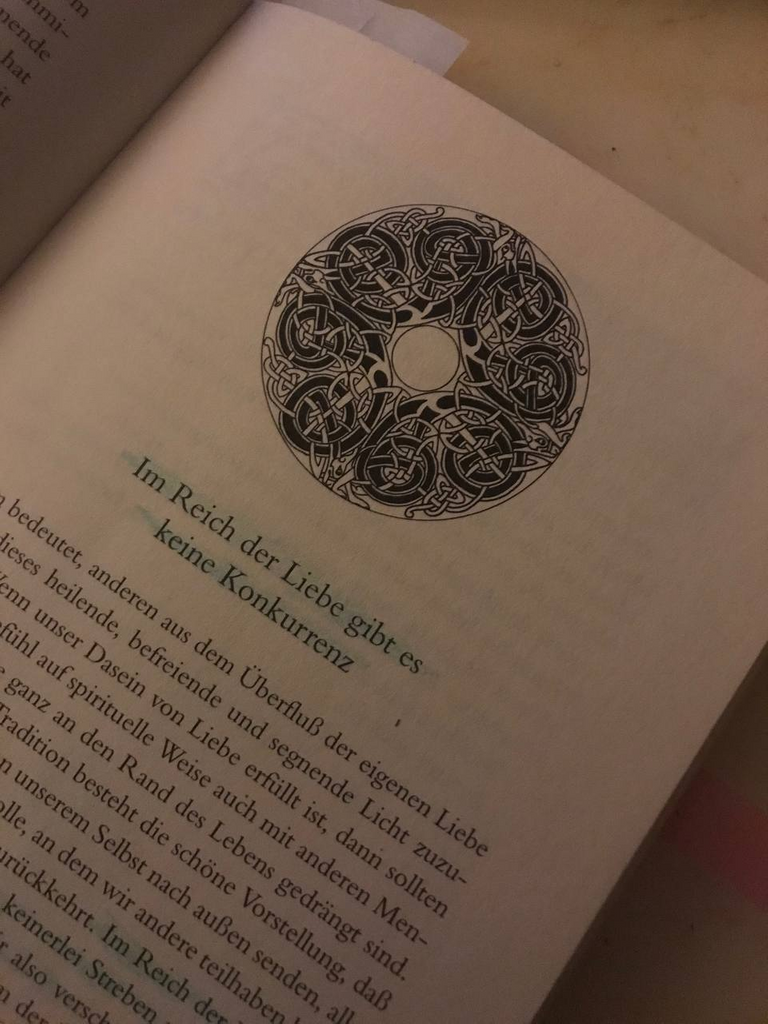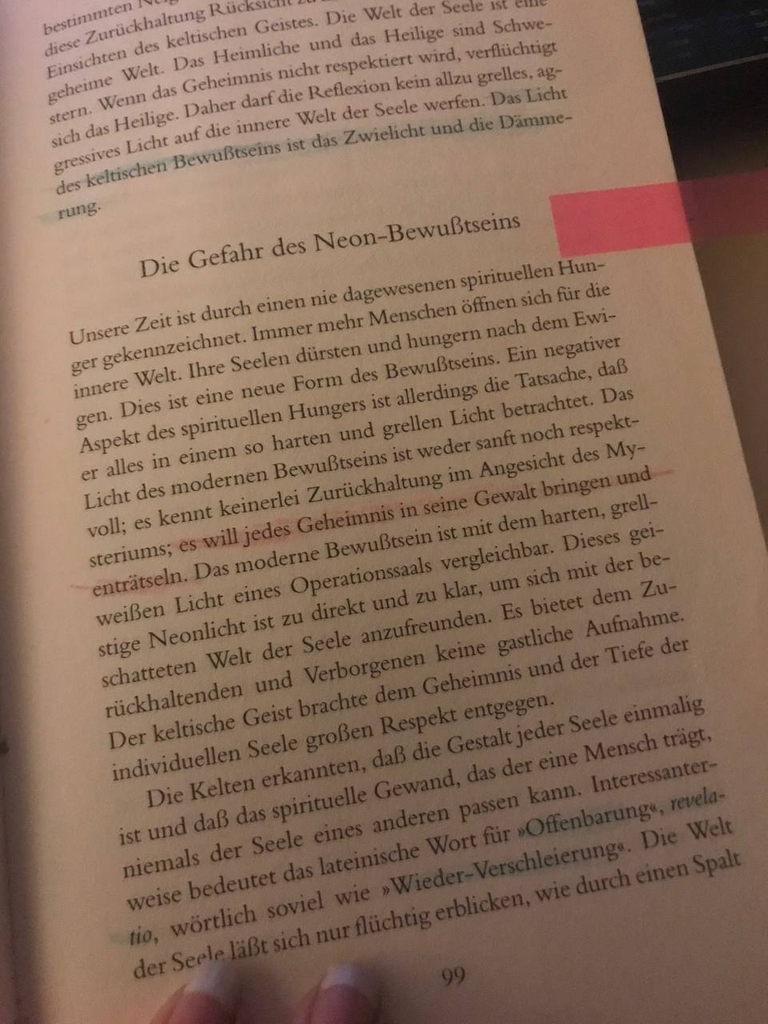 My book is in German, so I can only show you this variant.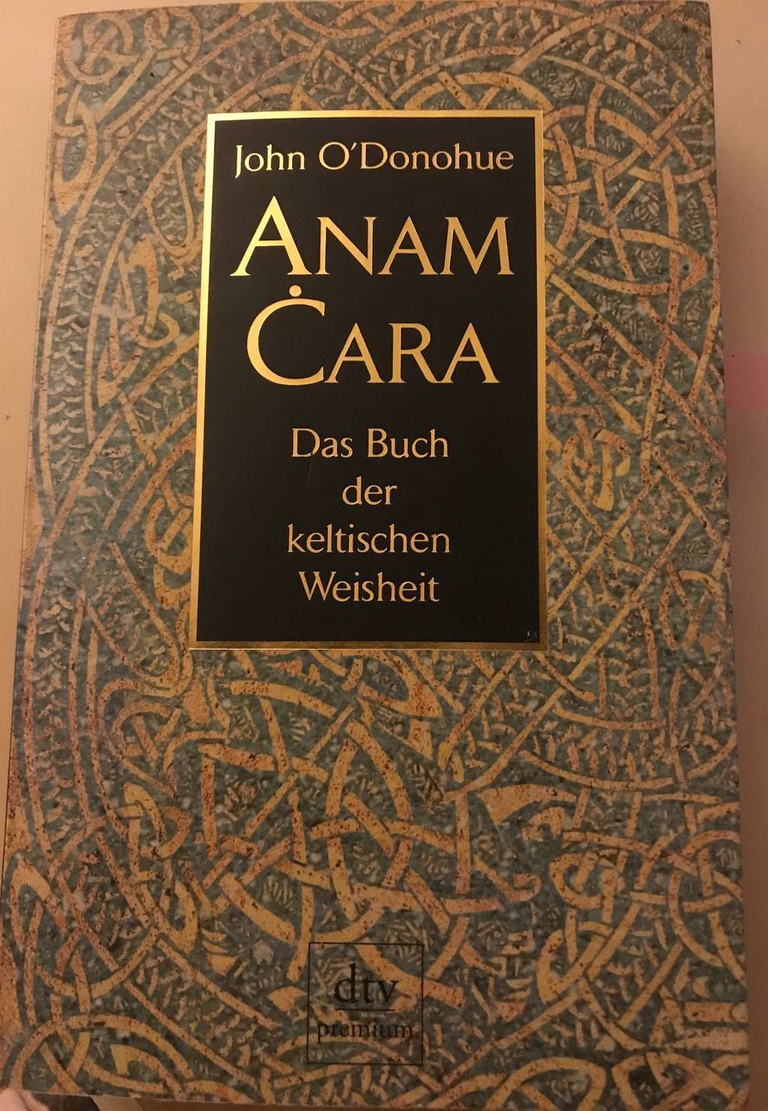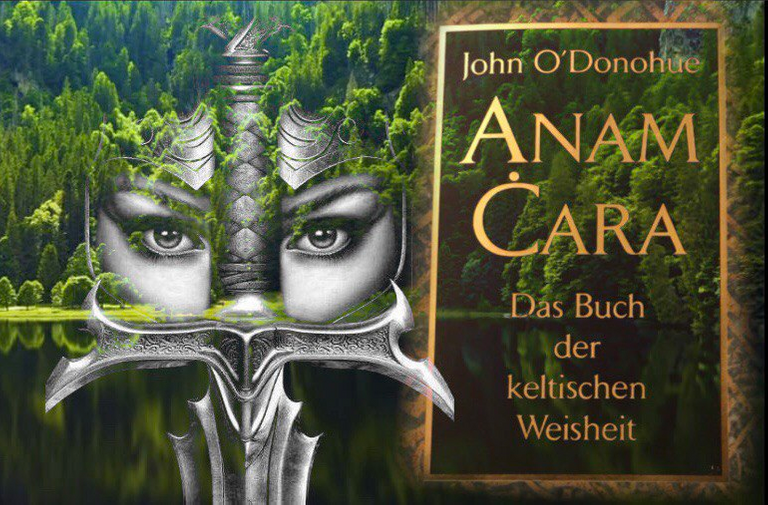 A Gaelic blessing
🍀Go gcoinne Dia thú🍀

my helpers
pixabay
cymera
deepel.com
🍀