Hi, foodies in the Hive!
It took me until adulthood to realize that milk was not for me. It took me longer to realize that I was mildly allergic to gluten. When I started eating better, my health improved and that meant no more migraines everyday for me.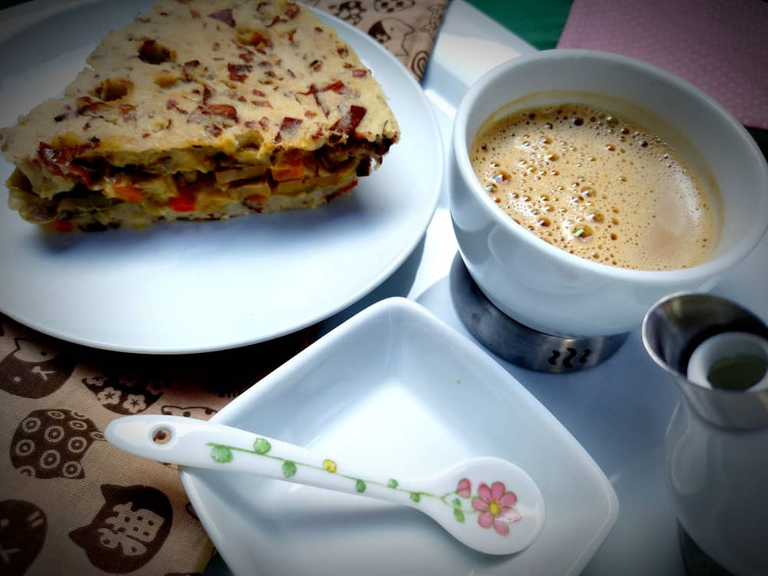 Today I want to share with you the recipe for our
breakfast
yesterday. For me, this one is very special, as it's what I'd like to find on the menu of any diner and say, "I'd like this one here, please:
Vegetable pie and latte
". That'd be so nice for us allergic customers.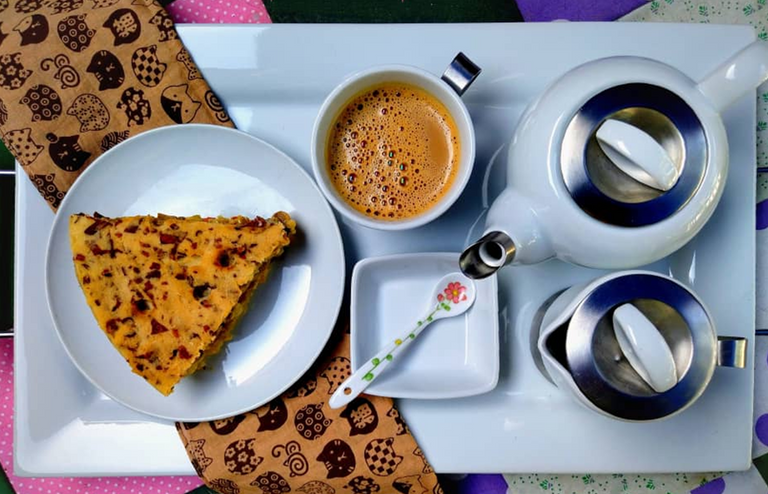 The first time I tried almond milk ten years ago or so, it was an unpleasant experience. It was watery and somehow tasteless, with a aftertaste more grainy than nutty. I was expecting something totally different. But when I learned to make my own almond milk, I found out I loved it. I wouldn't be surprised that you can have delicious almond milk where you live; perhaps we just don't get the best products over here in my city, in my country (Venezuela). Perhaps I can't afford good quality almond milk, simply.
At our table, homemade almond milk is nutty and creamy. It's grainy aftertaste is mild and pleasant.
To go with a creamy homemade almond milk latte, I made a gluten-free vegetable pie with a lactose-free creamy filling. It wasn't the other way around; I made the milk first, then the pie. Like putting on one's shoes and then deciding on the outfit.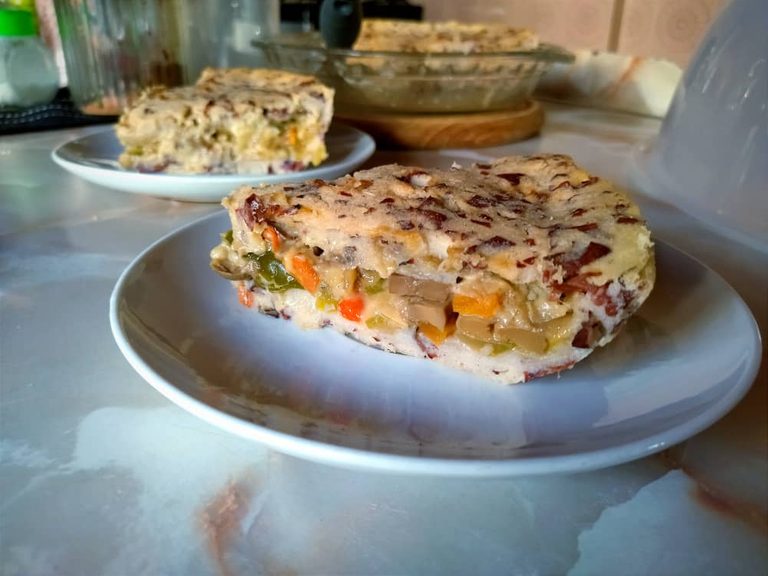 ...Then I had a first latte. It was wow! So while the milk was cooling before I could store it in the fridge, I thought, I'm going to make pie to go with another one like this.
And basically this is how you end up eating brunch instead of breakfast 😁 But that is part of the beauty of teleworking for me. On a teleworking day, I take turns between work and cooking--and etc...--and get everything done!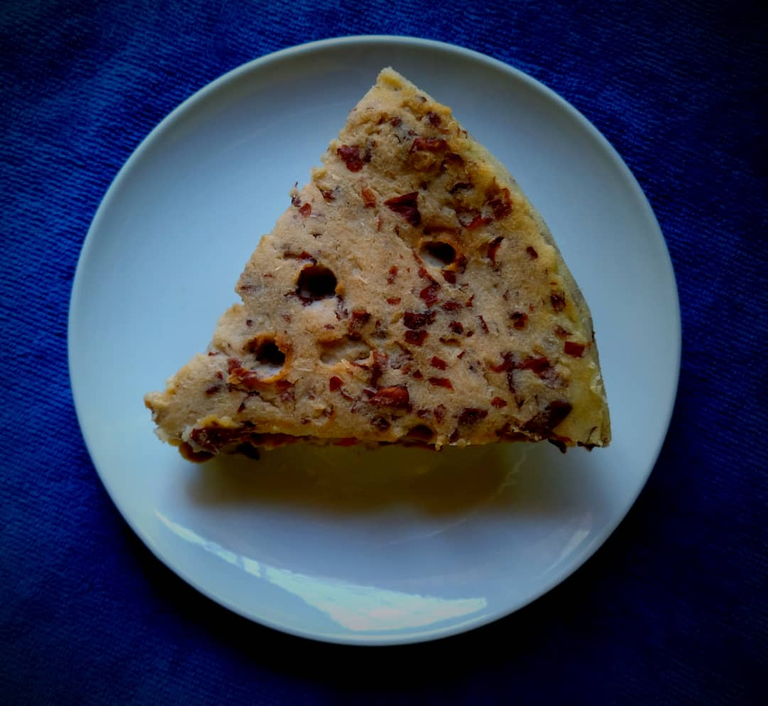 Homemade Almond Milk for Creamy Latte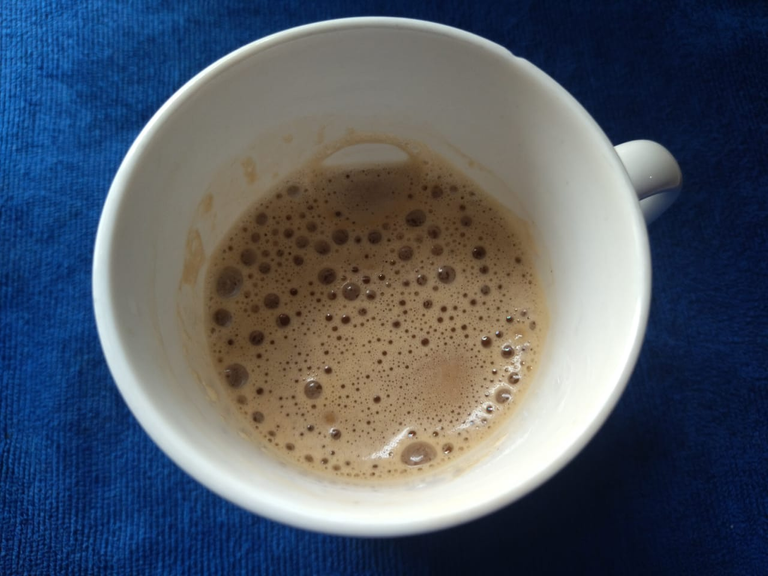 Ingredients:
For 500ml of almond milk, I used:
200 gr almonds, soaked for 8 hours and peeled
600 ml hot water
1/2 teaspoon salt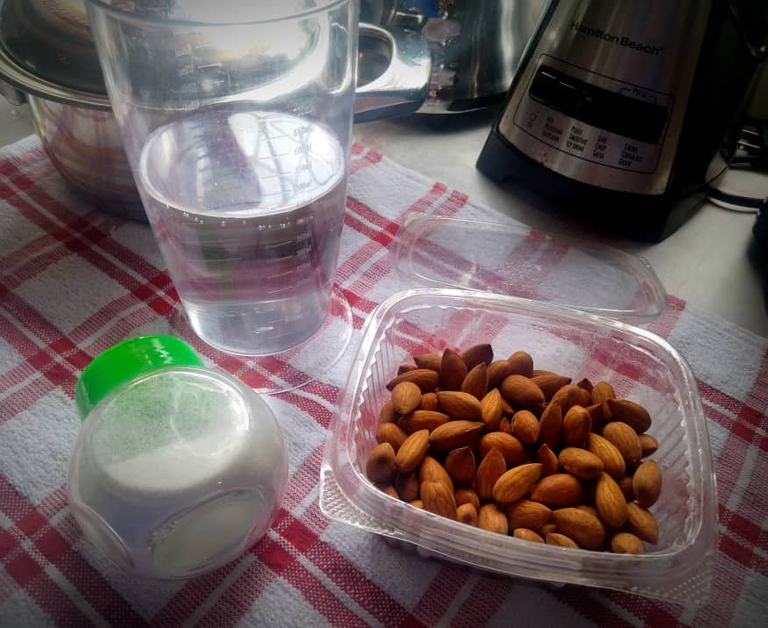 Directions:
I let the almonds soak overnight, at room temperature, with enough fresh water to cover them.

To peel them more easily, I put them in hot water for less than a minute, then I let them drain in a strainer.
Once I had peeled the almonds, I put them in the blender with half of the hot water and processed them until I could see that the mixture was white and milky. Then I added the rest of the water. If I added all the water at once, the blades wouldn't have managed to grind the almonds well--but this could be only my case.
You can do without peeling the almonds, but I prefer to use the skin in other preparations, so I store it separately. If I had planned to make pie crust with it in advance, I wouldn't have peeled the almonds.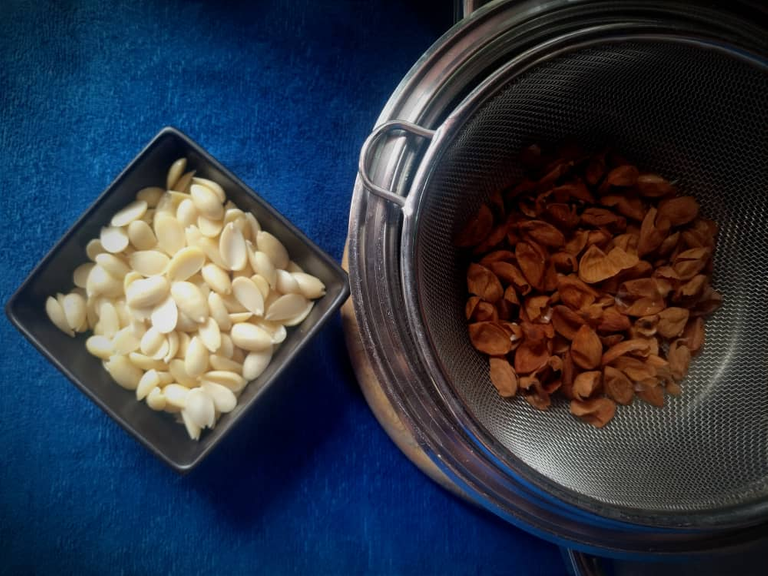 Time to get the milk. I use my one an only yogurt draining bag.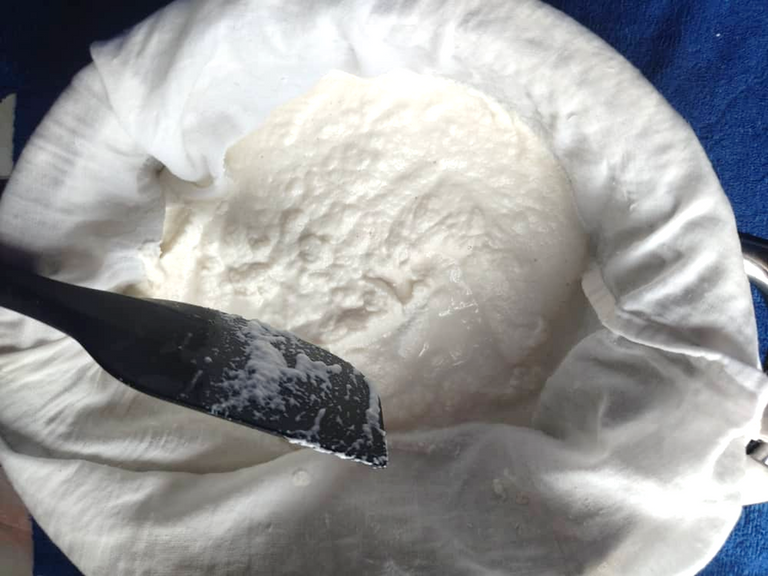 After I had squeezed out as much milk as I could from the mixture, I put the milk back on the stove.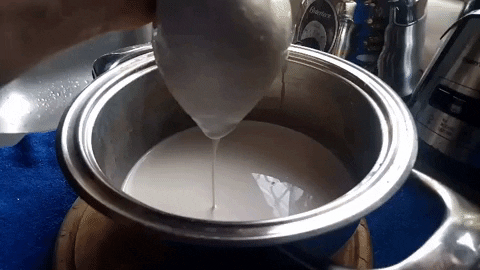 The idea is to heat it without bringing it to a boil; this will make it a little thicker and soften the grainy flavor, making it super milky.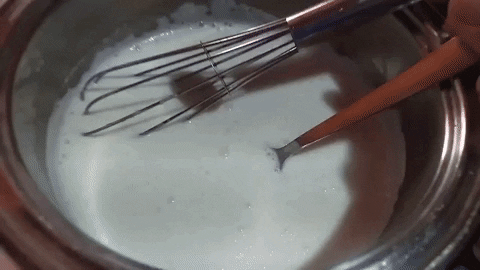 I would use the bagasse left after squezzing the almonds to make the pie crust. I just had to figure out the rest.
This "flour" is fine and moist. If you want, you can dry it in the oven to store it.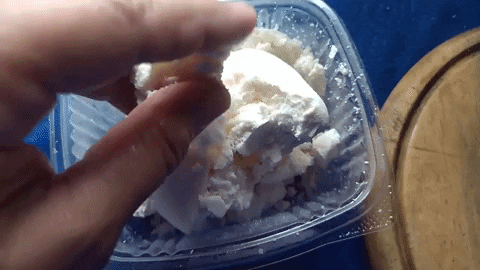 I store it in the freezer without drying it. It's excellet for crackers and hotcakes.
I dug into the freezer's nooks and crannies and found more almond peel and bagasse and some frozen boiled cassava.

In total, I had the skin of 400 gr of almonds and their bagasse (flour), plus 250 gr of forzen boiled cassava. That was pie for two days at least. I was armed and ready!
I went to the cabinet and got my jumbo bag of cornstarch. It will probably survive me.

I was ready to make a fine gluten-free pie crust.

Gluten-Free Almond Bagasse & Peel, Cassava, and Cornstarch Pie Crust
Ingredients:
250 gr frozen boiled cassava
400 gr almond bagasse
The skin of 400 gr of almonds
2/3 cups cornstarch
1/4 cups corn oil
2 cups hot water
1 1/2 teaspoons salt
1/2 teaspoon baking soda
You can add a little sweetener, but cassava is naturally sweet enough for pie crust.
Directions:
I just put all the ingredients in the blender in the same order I have listed them, except for the salt and baking soda--which could also be added. Then I let the batter blend for a couple of minutes scraping as it went.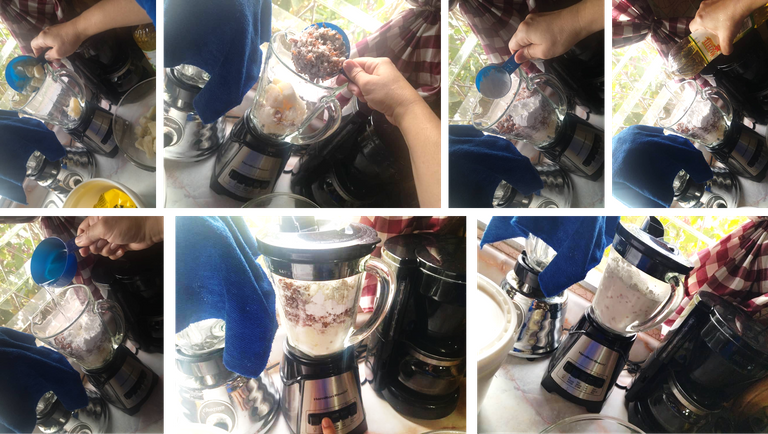 Then I added the salt and baking soda and let the mixture settle for half an hour while I prepared the filling. This way it would go from being a batter to something more like a dough.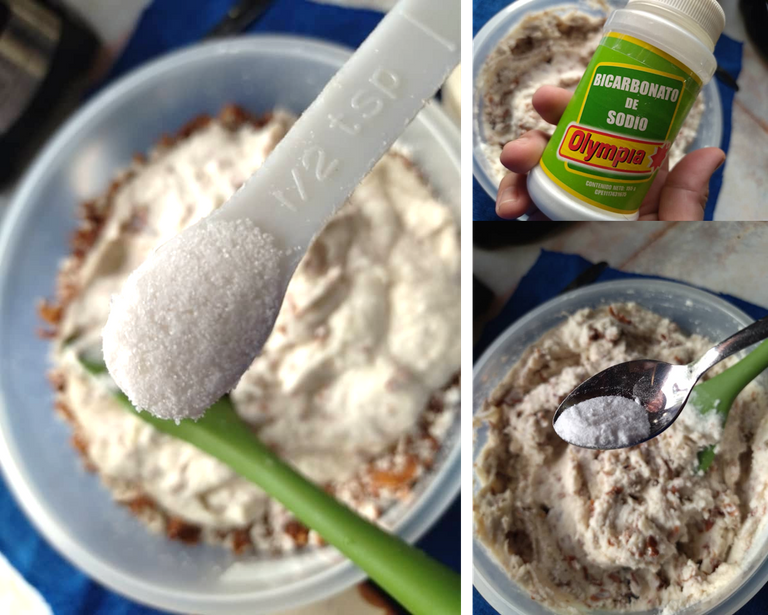 Gluten-free batters and doughs are a little pretentious. Here's how it looked after half an hour.
I went for my pie baking pan and my old wok.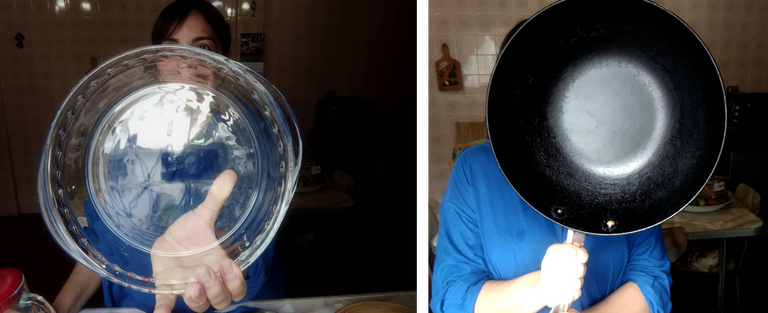 Creamy Vegetable Filling
Ingredients:
200 gr julienned white onion
100 gr julienned red bell pepper
150 gr julienned green bell pepper
300 gr julienned zucchini
1 tablespoon crushed garlic
240 gr canned mushrooms
1 1/2 cups water
4 tablespoons cornstarch
100 ml white wine
200 ml homemade almond milk
2 teaspoons salt
2 tablespoons olive oil
1 tablespoon margarine
Freshly cracked black pepper to taste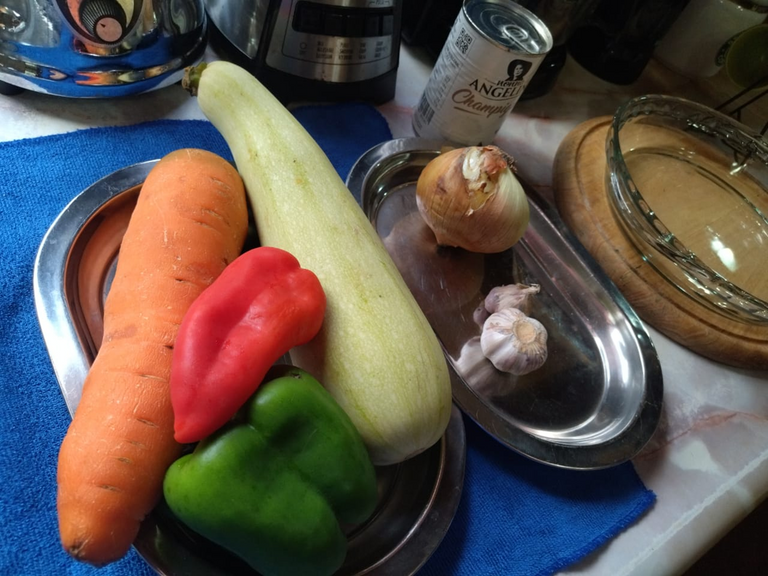 Directions
I cut all the vegetables into julienne strips, as this gives more support to the filling when cutting the slices of pie.
I poured olive oil into the wok and let it turn really hot.
The first vegetables to go into the hot wok were the carrots and onions. After two minutes, I added the bell peppers.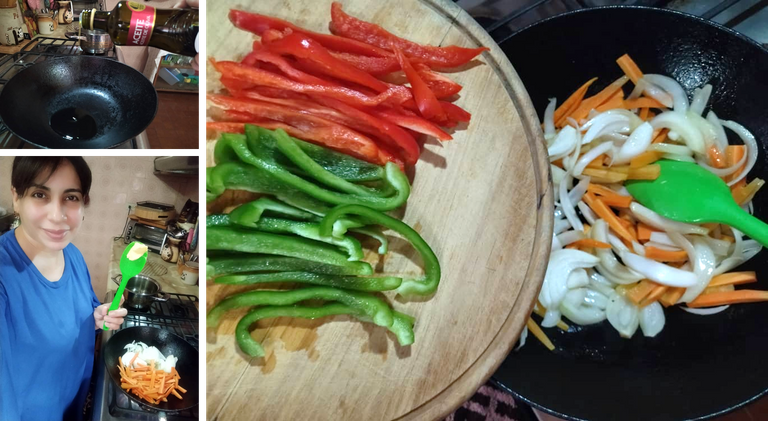 Once the vegetables had begun to brown, I added the zucchini.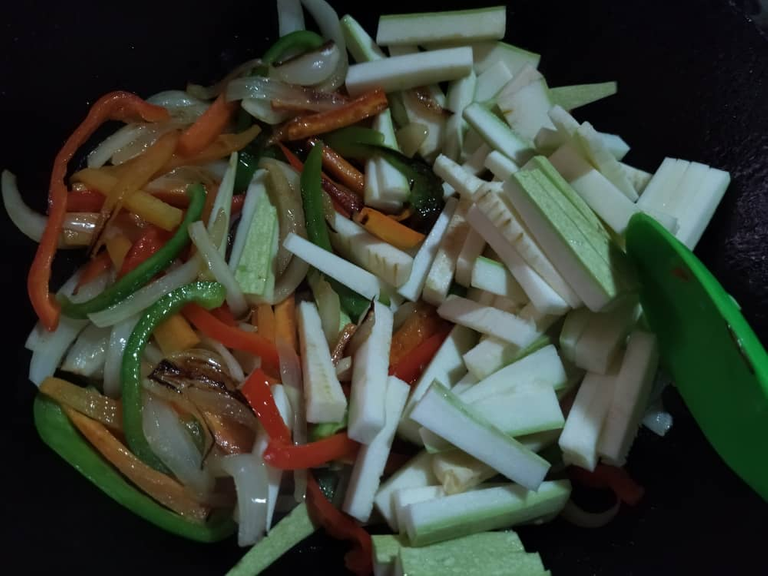 ...added salt and black pepper.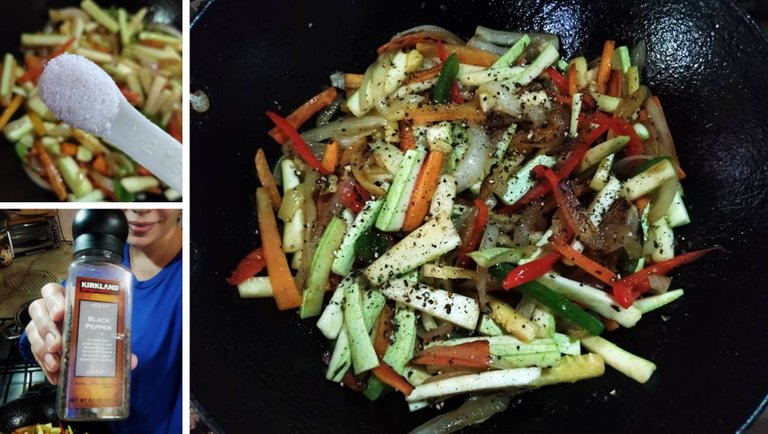 When the wok was super hot again, I deglazed the pan with the wine I used to get the crushed garlic out of the mortar, added the mix of water and cornstarch, and the almond milk. I stirred it a little and removed the wok from the fired. Immediately after, I added the mushrooms.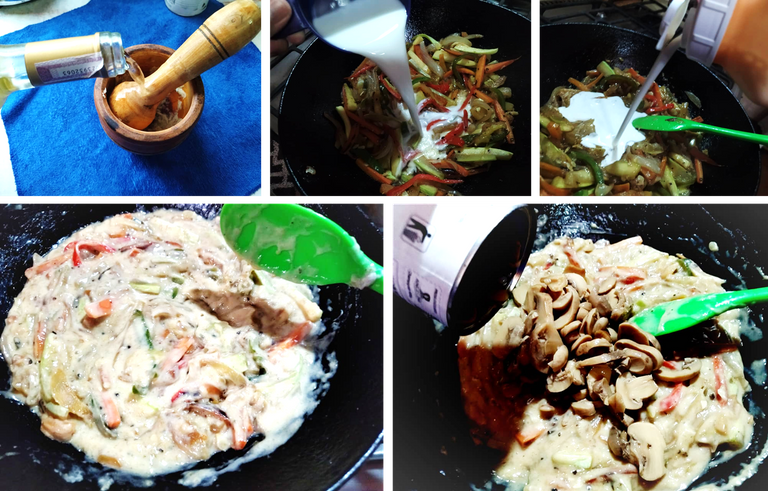 While the filling cooled a little, I was ready to assamble the pie.

I greased the pyrex with margarine and began placing lumps of dough.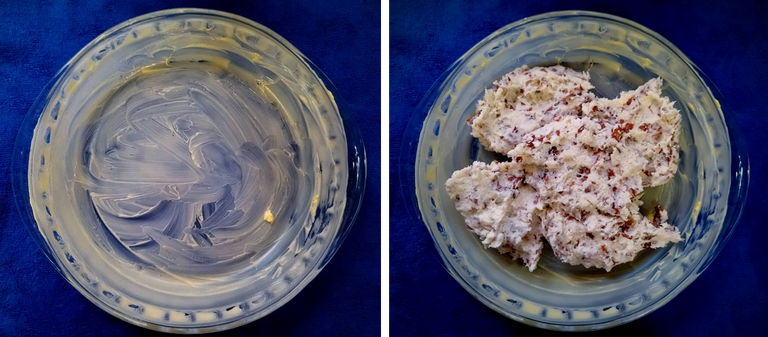 The dough was easy to mold with my hands. I kept my fingers wet so it wouldn't stick. The filling looked and tasted delicious.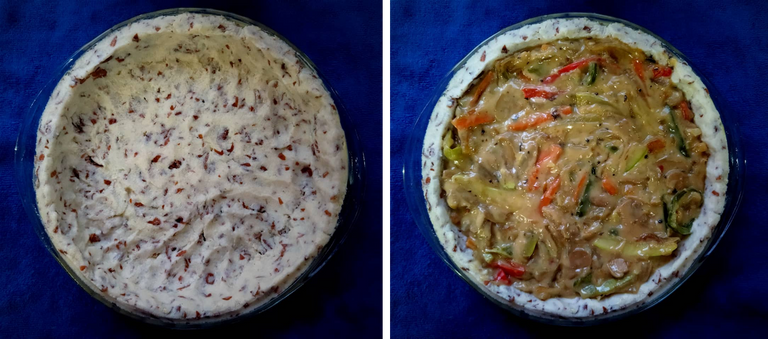 I used all of the dough for this pie (9.5").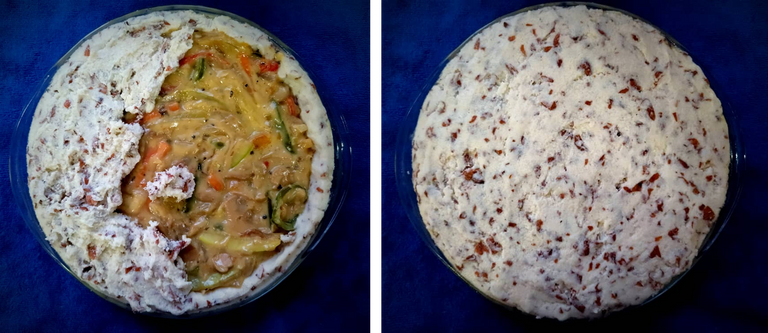 Then I remembered that pies must breath or they burst, so I opened some wholes.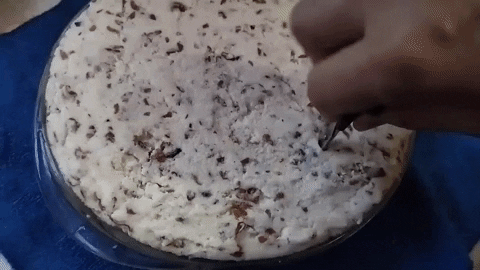 This buddy went into my little electric oven, with heat up and down, for about an hour at 350 °F.
Although it looks a little pale in this pic below, it did have a nice golden color on top, and it had raised pretty well.

Yesterday I cut a couple of slices when it was still warm and it was a bit of a mess.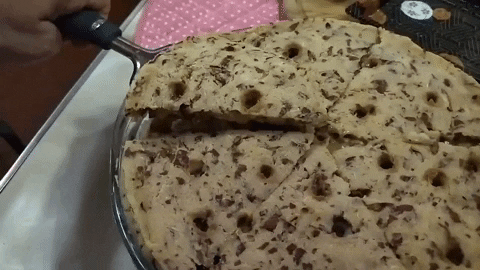 But today I used it for breakfast and it was as firm as any pie I'd ever tried.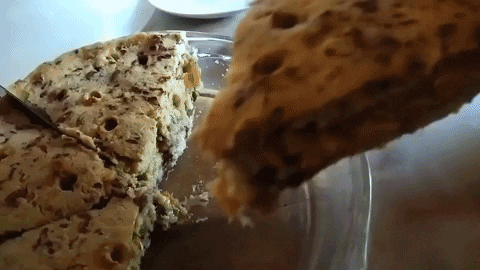 I was very happy with the result.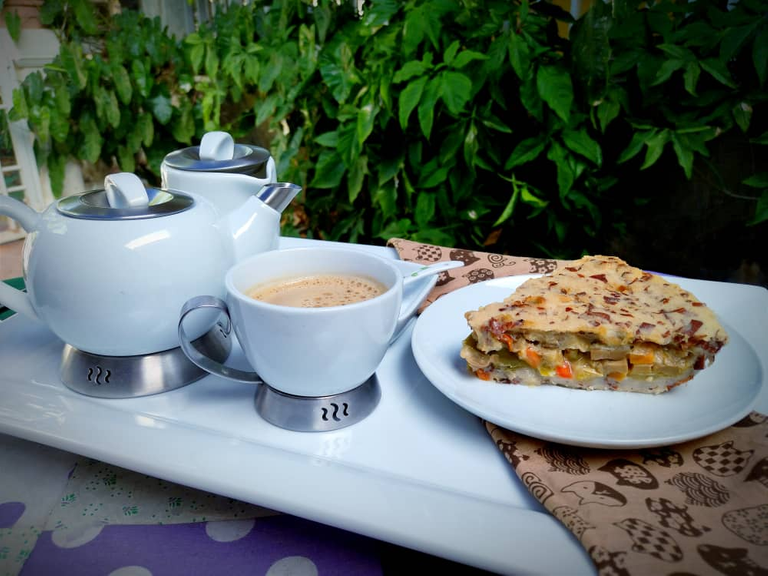 Bon appetit!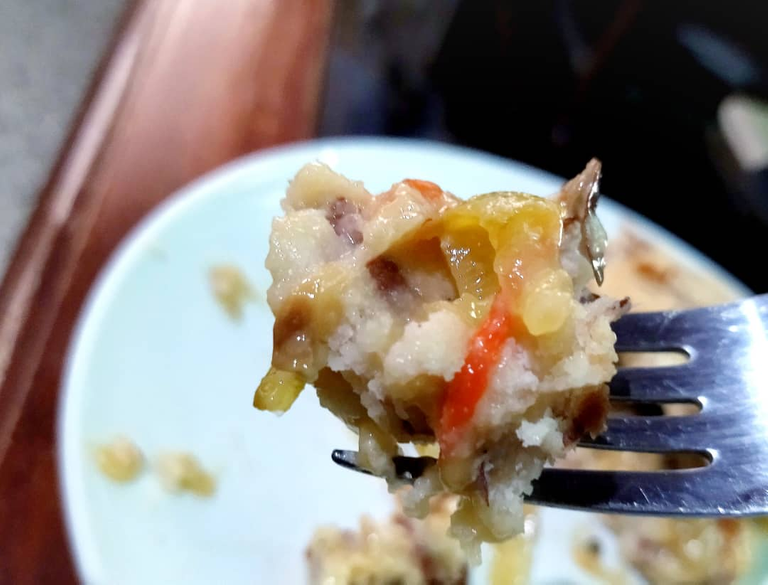 Thank you so much for your visit :)
All text and images are my own. I have taken the pictures with my Redmi 9T cell phone. And if any GIFs here, I've used GIPHY for all them.