Market Friday
A post for Market Friday hosted by @dswigle, if you haven't followed her yet you should she is one of the kindest and most supportive people here on Hive, a comment from her is like a ray of sunshine on your page.
This is the one tag and daily challenge that I always make a point of joining, and also look through the posts of others that join the challenge and seeing markets from all around the world.
For this weeks post, I am taking a stroll around the shops in downtown New Bedford, I don't often head down there, parking can be at a premium to find and hence I often go to shops with easier parking, but it is a nice area to stroll and on a nice day recently I had to get something from city hall, so combined that trip with a walk around to see what I could see.
Let me start with this restaurant the Greasy Luck they seem to have quite a mixed menu, Burgers pizza, wings etc, but what really caught my eye and led me to take this shot was the art on the wall behind it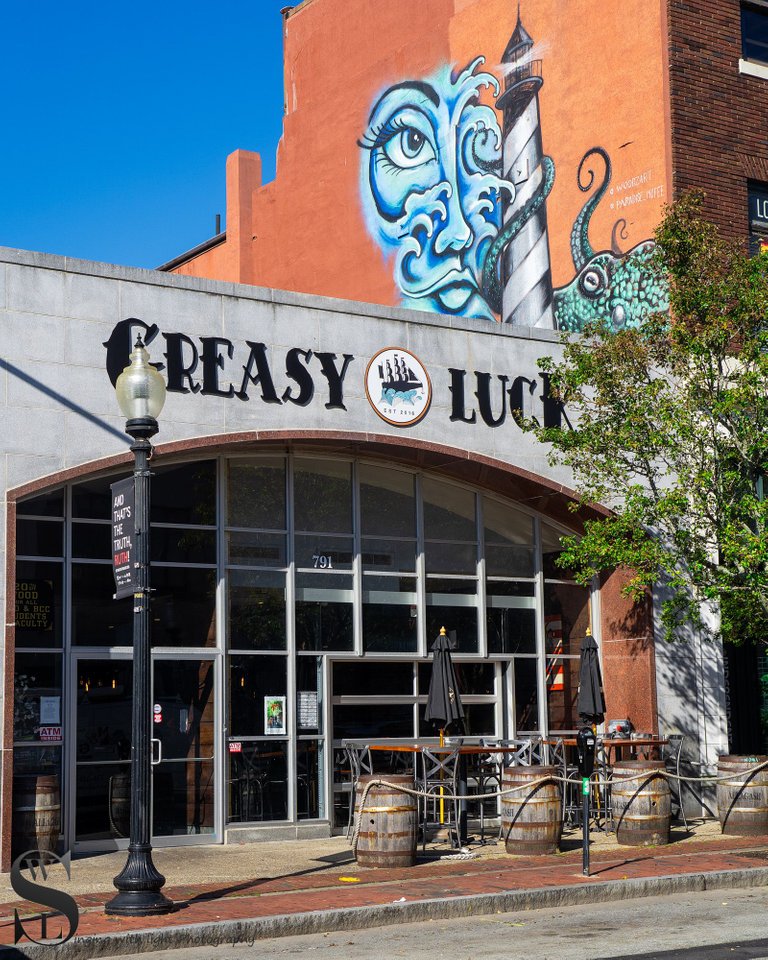 Sony A7iii 36mm F8 1/200 Sec ISO 100
Click here to view larger



Next up we have Cojo's toy World, which I think opened recently, we have been in there a couple of times, the first as my wife wanted to get a couple of Teenage Mutant Ninja turtle models for her son, and they had a few so she was happy, the second time was when I setup my new Computer table and I had a couple of shelves empty so I went there and picked up a couple of dragon models to fill them ( I plan eventually to pick up some vintage cameras and have them on the shelves)
They have a wide selection and the owner seems a real nice guy.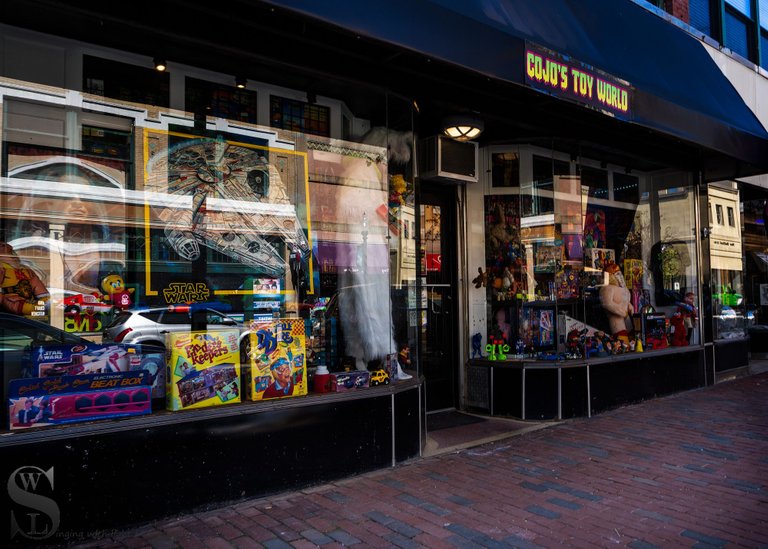 Sony A7iii 24mm F8 1/60 Sec ISO 250
Click here to view larger



Next door to Cojos is the Sanctum Folklorica, I havent bene in there myself but my wife went in and checked it out, she spend a little bit of time in there so I gather she found it interesting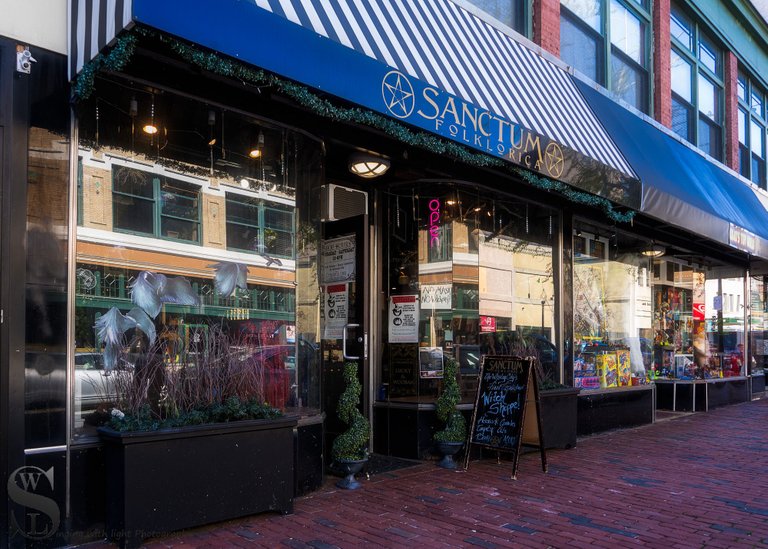 Sony A7iii 24mm F8 1/60 Sec ISO 400
Click here to view larger



And then I came across this Barber shop, and I should have popped in and got my Haircut, I think I said the same thing in a Market friday post maybe a month ago, but i just haven't got around to it yet, maybe this week I will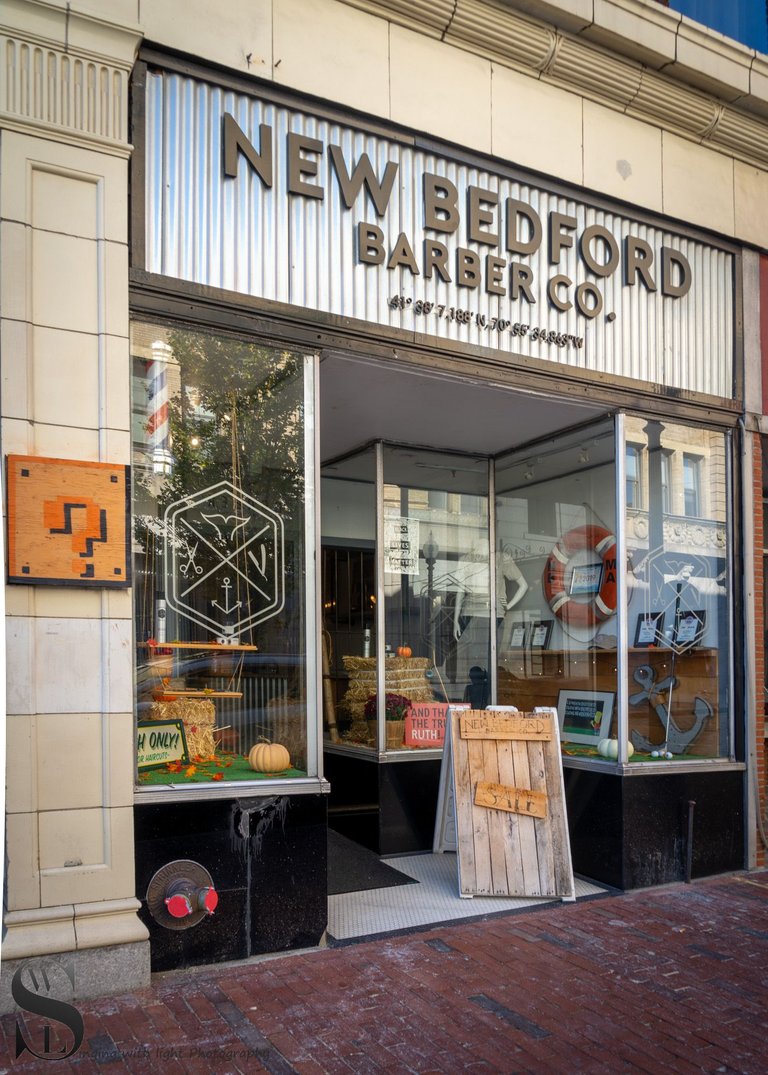 Sony A7iii 24mm F8 1/25 Sec ISO 100
Click here to view larger



And lastly we have the gallery, I wanted to pop in and check it out, but it was closed at the time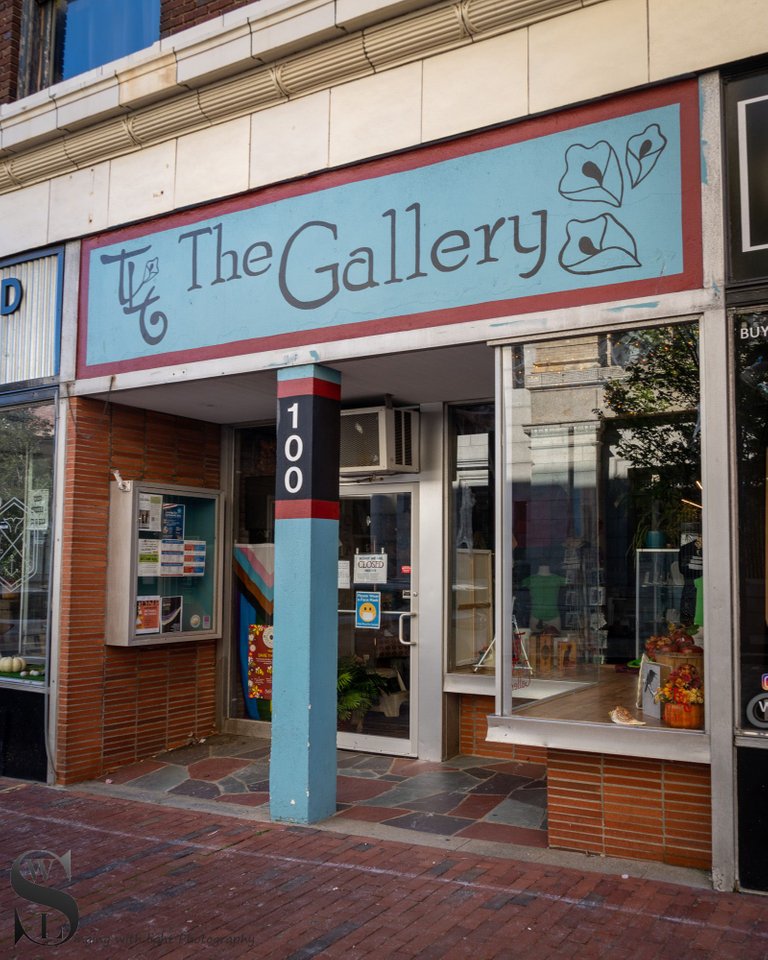 Sony A7iii 24mm F8 1/40 Sec ISO 100
Click here to view larger



And that's all folks
---

---
unless stated otherwise all photos used in my posts are taken and owned by myself, if you wish to use any of my images please contact me.
We haven't started Team USA on Hive yet but no doubt it will come shortly

!pinmapple 41.619467 lat -70.913685 long Cove Walk New Bedford MA d3scr