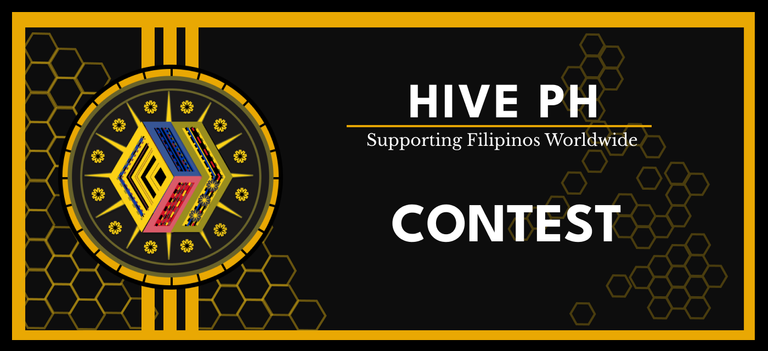 Yesterday, we silently celebrated our 3rd year anniversary!
Read previous post: HivePH 3rd Anniversary
This celebration will last until March end, posting information about the community, a scavenger hunt and a special Friday game night on the discord server. Hope you'll be looking forward to the posts and pakulo of the community this week!

Contest
This will be a blogging contest about your testimonials and experiences being a HivePH community member. It doesn't matter if you're in the community for too long or too short, I'm pretty sure you can say something about being a Hive PH member, right?
How is Hive PH and how do you feel about being a member of this community?
Do you think it is important to be in the Hive PH community? Why do you think so?
What benefits do you get being a member?
Do you feel happy being in Hive PH? Do you have regrets being in Hive PH?
What did the community do that had great impact on you?
What are the things you are looking forward to being in Hive PH?
What can the community do more? What suggestions can you give to the community?
Are you willing to invite your friends to the community?
Do you think you will stay in the community for a long time?
These are just some of the questions that you can answer in your post. It's just a suggestion. You may opt not to answer the suggested questions, as long as your post contains your testimonial about being in Hive PH.

Contest Rules
The rules are pretty simple:
Use the tag/s provided below.
300-word count minimum.
No plagiarism.
Content must be in Filipino and/or English.
Share your entry as a comment in this post.
You don't need to be a Filipino to join this contest. Everybody is welcome to join!
Topic tag: #GanitoKamiSaHivePH
Deadline of this contest is on April 1, 2023 12 noon PH time.
The winner will receive 10 HIVE and 5 chaos legion packs. PIZZA tokens will be distributed as consolation prizes. Anniversary kasi kaya naparami than usual yung prizes.
---
We want to know what you think! So don't forget to submit your entries soon!

Click on the banner to join the Hive PH discord server. Special thanks to sensiblecast for this awesome images.