I took a leave from work, had to go to the city and processed certain important documents.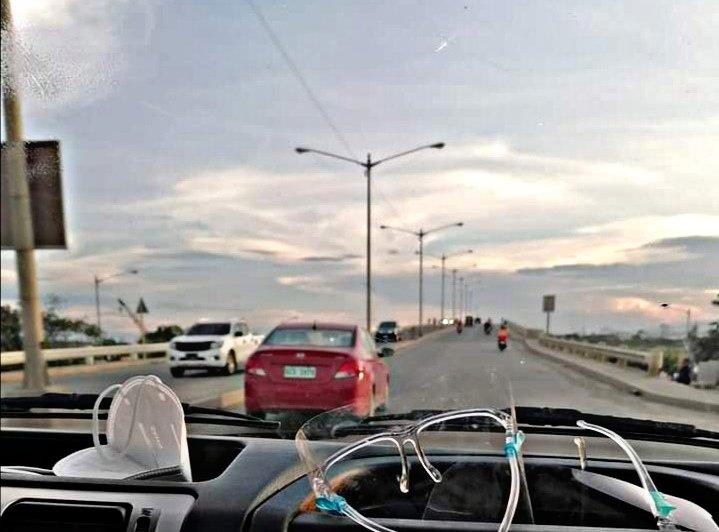 I thought time and fate were on my side but after several hours of queuing, transactions were still unsuccessful. I was devastated.
Right after lunch, without second thoughts, we decided to go home. Instead of going back to our route, got stranded and stuck on the heavy traffic, we agreed to traverse Transcentral Highway.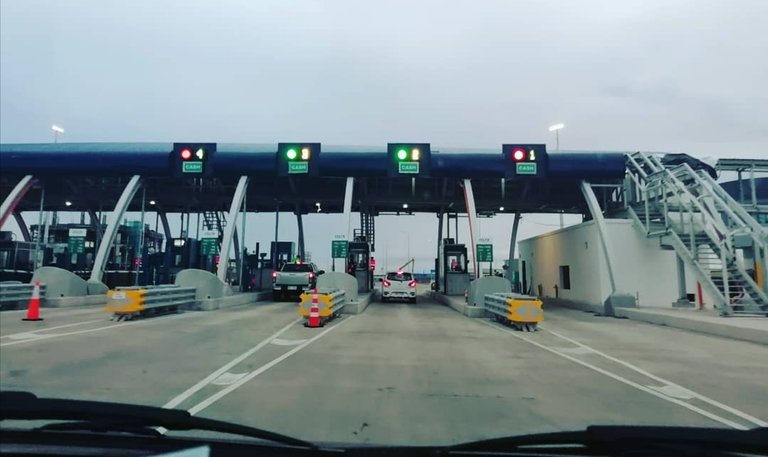 The travel time, the long queue, the waiting game and the uncertainty of getting things done made me impatient and frustrated. Moreover, the city dusk,the noise and the scorching heat of the sun had gotten away all the tiniest bits of energy left in me. I looked and felt tired. Feeling tired and looking tired at the same time was synonymous to being a complete mess. Being exhausted is an understatement. But you know, as I grow older, I have learned how to be kinder to myself. (It's a must.) I felt the need to pamper myself with at least the scenic view of the mountains. I wanted to feed my eyes with the beautiful scenes of flowers and trees along the road to ease the burden I was feeling.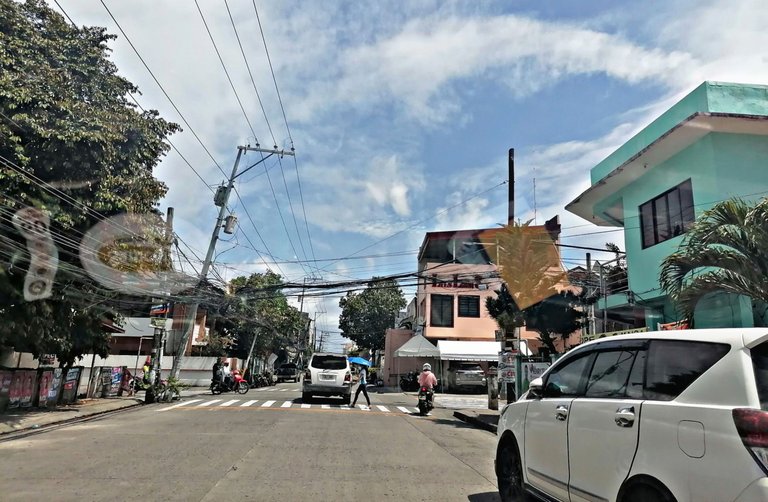 My intention was just to pass by, breathe fresh air as if I breathed new life and let my eyes be entertained by the swaying greens of the surroundings. But life I guess, never fails to pull off a surprise in the least expected moment. Guess what? I happened to pass by a cafe along Transcentral Highway. It's called Bayer's Cafe. The tarp doesn't say much but what fueled me is it's location. It's just along the highway. There is no need for us to travel far. We just have to get off from the car and witness what the place has to offer.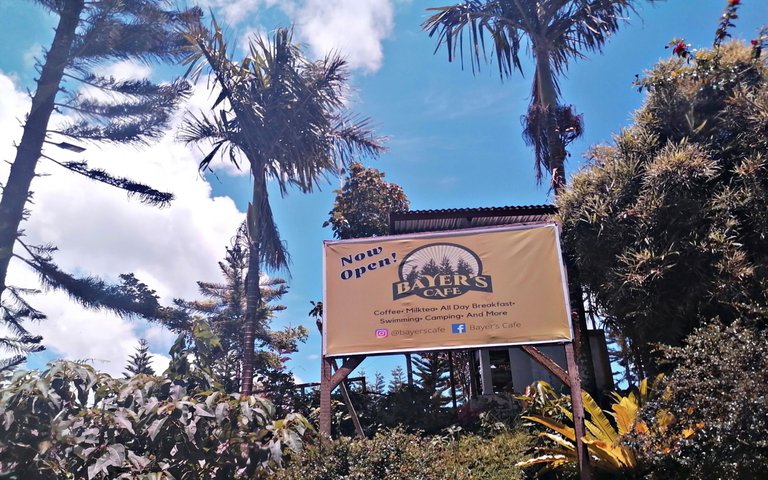 On the other part, my worry was that we still had to travel three long hours going home and my personal driver and constant companion in life had to travel back to the city to catch up for work appointments and deadlines. With that being said, I was quick to decide to just give myself the longest ten minutes of my life to explore the place. I knew well enough the struggles of driving back and forth in long distance. He just wanted to send me home, to keep me safe, knowing how frustated I was for the failed transactions earlier. (My endless thanks to God for blessing me with him). Due to time constraints and inevitable occurences, I had to challenge myself to make that ten minutes a lasting memory.
True enough, after the short walk, after seeing the place, I felt lighter. I was able to process why things happened that way. It was just that there are things beyond our control. (Maturity hits!)
And look! This is what the ten-minute exploration looks like.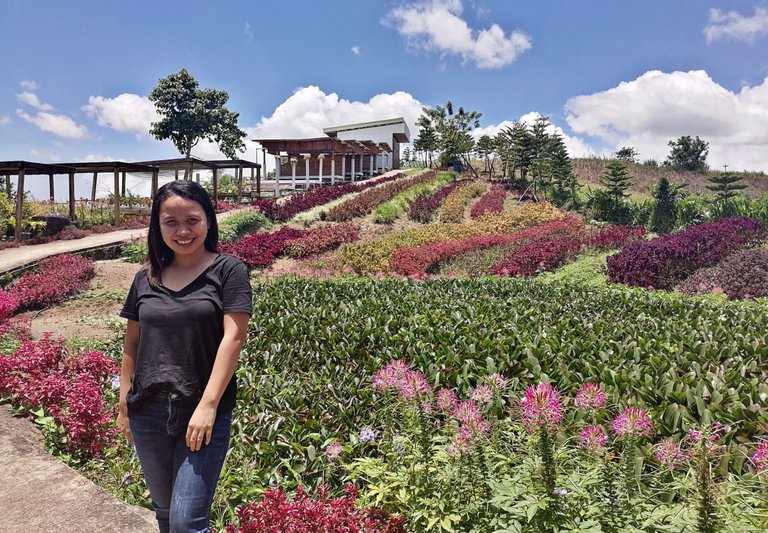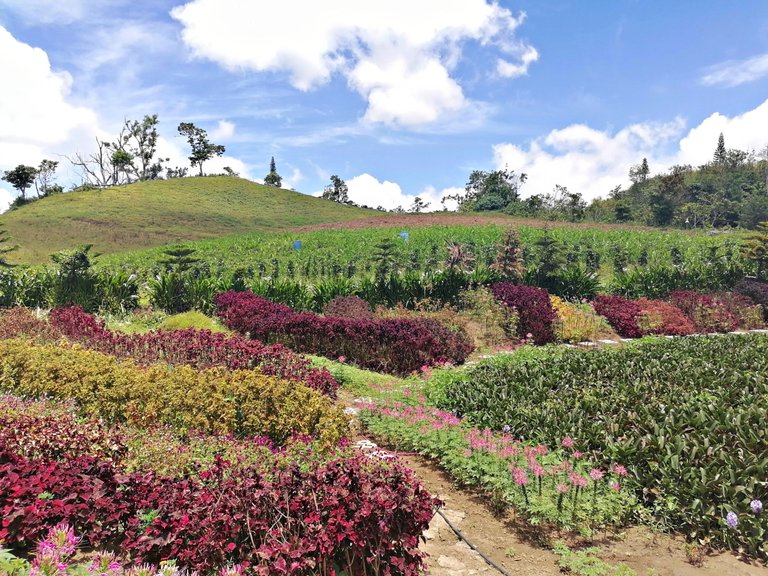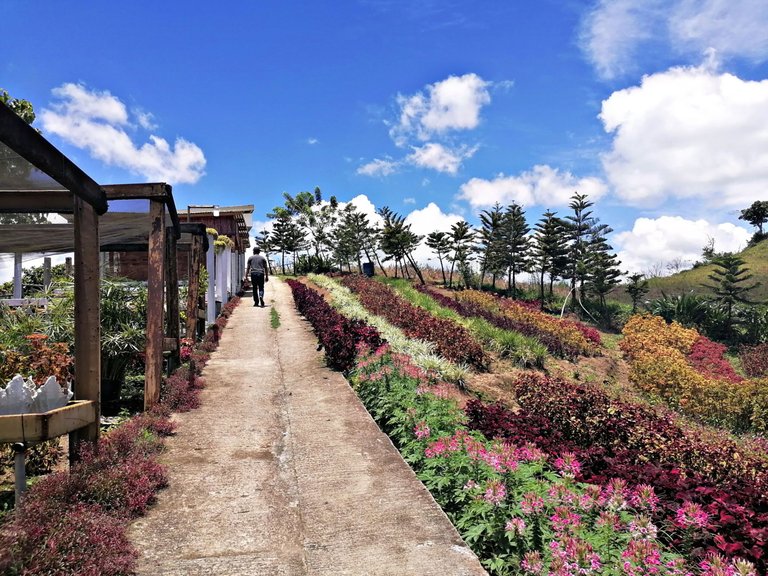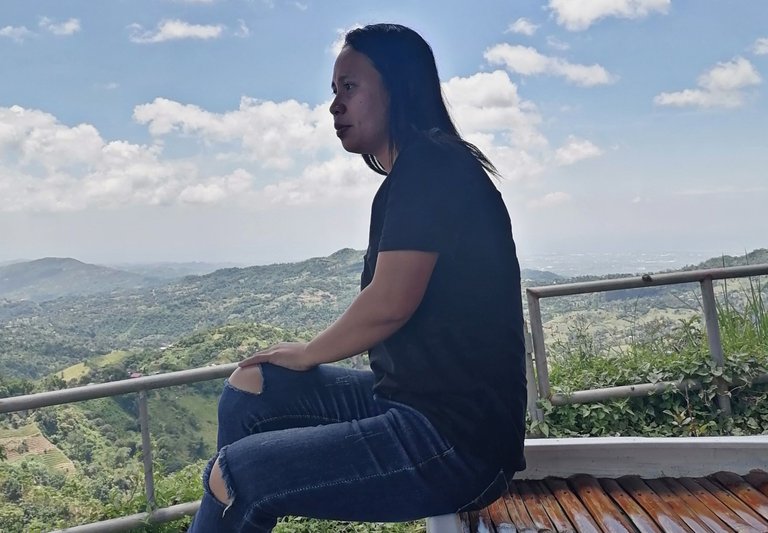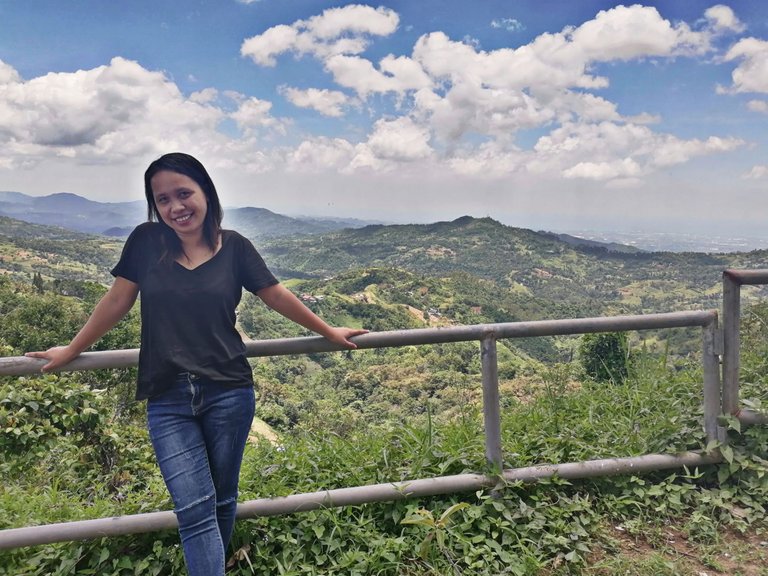 Bayer's Cafe is located at Transcentral Highway, Barangay Taptap, Cebu City. It has a wide swimming pool, good for adults and kids, with an overlooking view of several houses afar and the green scenery of mountains around the place. I did not miss the chance to take a photo of its stunning botanical garden, filled with various types of plants and flowers swaying with the mountain breeze, making the place a little paradise. It also has nicely built huts for shelter while visitors spend more time enjoying the majestic view of mountains. Aside from the breathtaking view, it also offers outdoor camping and overnight stay in an affordable amount. The place is also a good venue for gatherings like family outing, party, birthday, team building and other events.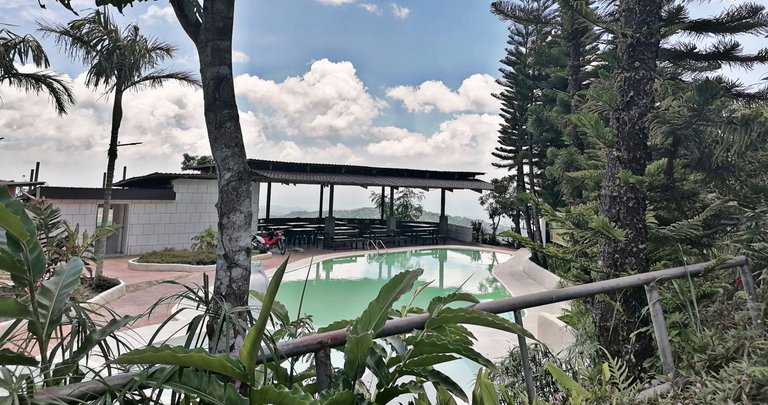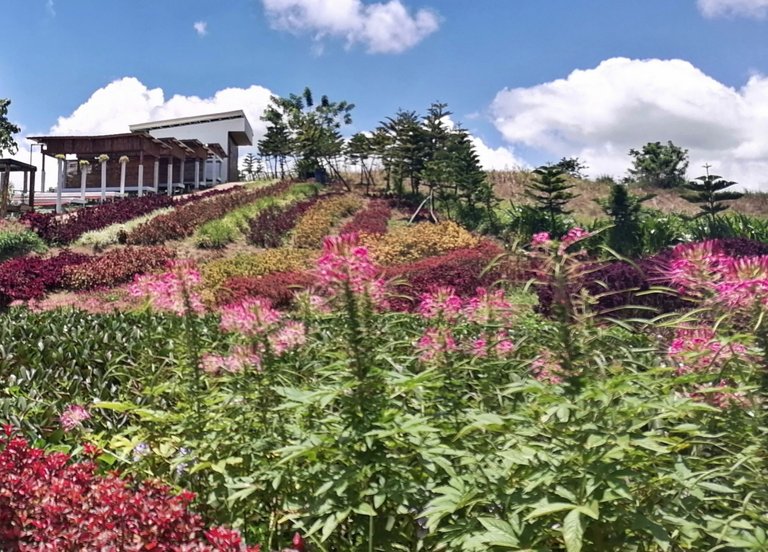 How to get there?
By Motorcycle: There are motorcycles for hire (habal-habal) which will take you to Bayer's Cafe, a 5-minute drive from Ayala Heights.
By Private Car or Motorcycle: Set your Waze or Google Map to Bayer's Cafe. Signages are there for easy locating of the area.
Entrance fee is 50 pesos and it is consumable.
What this experience taught me about life?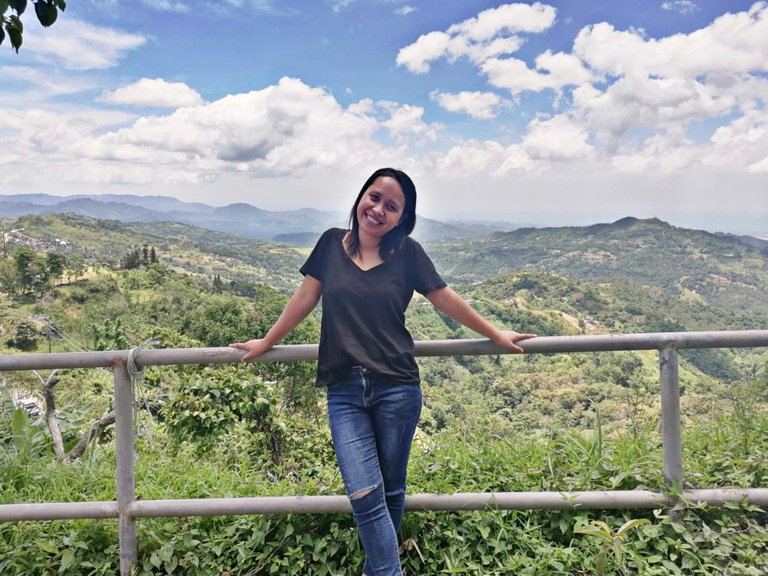 Life is never free of struggles, setbacks and disappointments. We all have our fair share of waiting moments and long queues. And it is normal to look and feel tired. In the end, we are all just humans. Not perfect humans. So, no matter how long you wait, how far you lined up, be patient and always look for the gifts in every situation.
Do not forget to reward yourself for the struggles it braved through. Sometimes, making it through a bad day is already an achievement. As they say, do not be too hard on yourself. You can always treat yourself out, purchase a random thing or even have a short walk. Whatever that is, you have to thank yourself for standing still.
True to say, time is always gold. We can never get back any second that passes. While there is chance for us to enjoy, we should grab it because we do not know how much time left for us. It doesn't matter if it's an hour or a minute. What's important is how you spend it. Do you spend it complaining or you make the most out of it?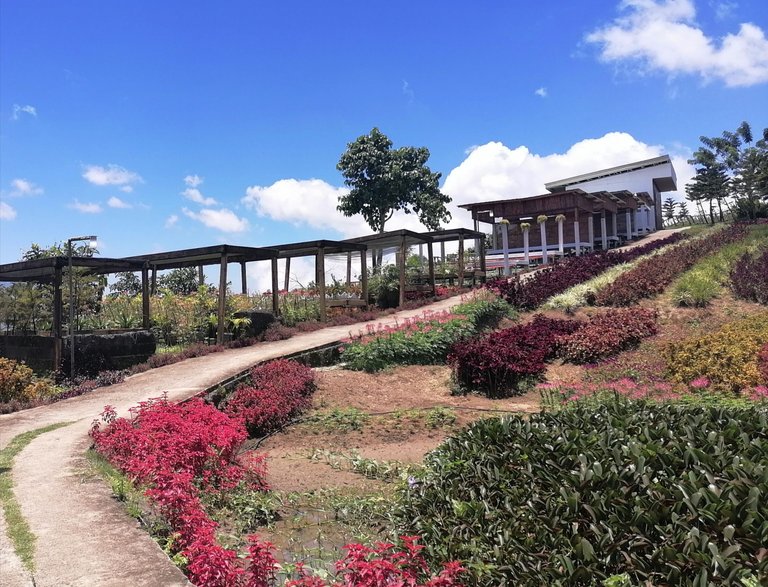 Thank your for your time reading this far. I hope and pray that everyone is doing fine. Until the next writing.