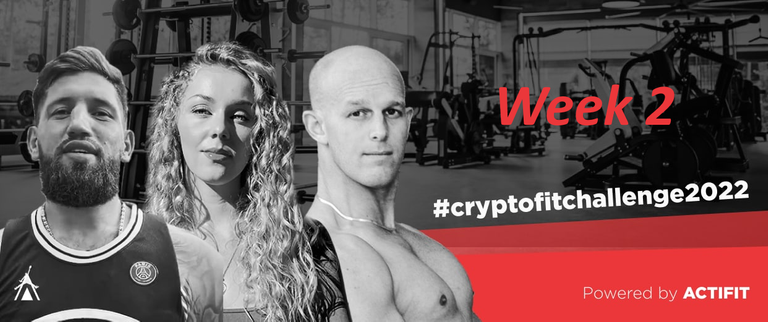 As #CryptoChallenge2022 week 2 concluded, winners announced, rewards sent, we are bringing the next set of exercises for this week!
Congrats again to winners @mervinthepogi and @raymondpeter, your AFIT are now in your actifit wallet
If you don't know the rules by now, they're very simple.
Watch the exercises by the 3 trainers. Pick 1 or more (the more you pick the more rewards). Do them as part of your actifit daily activity using tag #cryptofitchallenge2022 so as we can pick up your report.
Additionally, you can make a very short appics video about the exercises
You can make 1 or more posts throughout the whole week. The more you do, the higher the rewards!
For more details about the challenge, check out the announcement post: https://actifit.io/@actifit/cryptofitchallenge2022-actifit-x-appics-fitness-challenge-march-2022
Below are week 2 exercises by the 3 trainers:
Wil's Exercise: ABS Workout

Lena's Exercise: Dance Workout

Senad's Exercise: Boxing Stance & Moves

Are you taking part? let us know in the comments below 💬 or join us on discord and chat to other challengers 💪