Hello dear friends,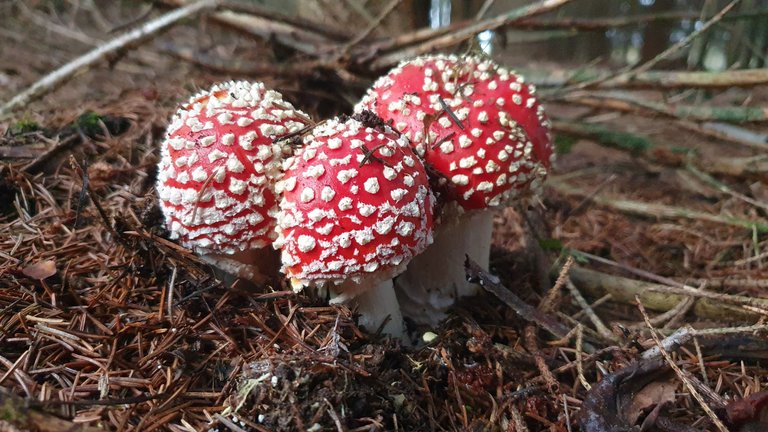 after I was towards the end of last year - so end of December! - could actually sunbathe on the terrace at 20 degrees (record-breaking!), now also with us in Franconia the winter has again gained the upper hand. I had also already made some attempts to find times winter mushrooms. But unfortunately that was not yet so crowned with success. There I must me still eingrooven.
With the usual autumn mushrooms I have stored my fixed finding places in the brain. So I know when and where I have to look. I have posted many of my boletus finds of the last year on Hive. But there are also many poisonous mushrooms growing in our area.
The fly agaric, which you can admire on this wonderful triumvirate, is by far not the most dangerous poisonous mushroom in our degrees.
🍄 🍄 🍄 🍄
Hallo liebe Freunde,
nachdem ich mich gegen Ende des letzten Jahres - also Ende Dezember! - tatsächlich auf der Terrasse bei 20 Grad sonnen konnte (Rekordverdächtig!), hat nun auch bei uns in Franken der Winter wieder die Oberhand gewonnen. Ich hatte auch schon einige Versuche unternommen, mal Winterpilze zu finden. Aber leider war das noch nicht so von Erfolg gekrönt. Da muß ich mich noch eingrooven.
Bei den gängigen Herbstpilzen habe ich meine festen Fundorte im Hirn abgespeichert. Ich weiß also, wann und wo ich suchen muß. Viele meiner Steinpilzfunde des letzten Jahres habe ich Euch ja auf Hive gepostet. Aber es wachsen ja auch viele giftige Pilze in unseren Gefilden.
Dabei ist der Fliegenpilz, den man auf diesem herrlichen Dreigestirn bewundern kann, bei weitem nicht der gefährlichste Giftpilz in unseren Graden.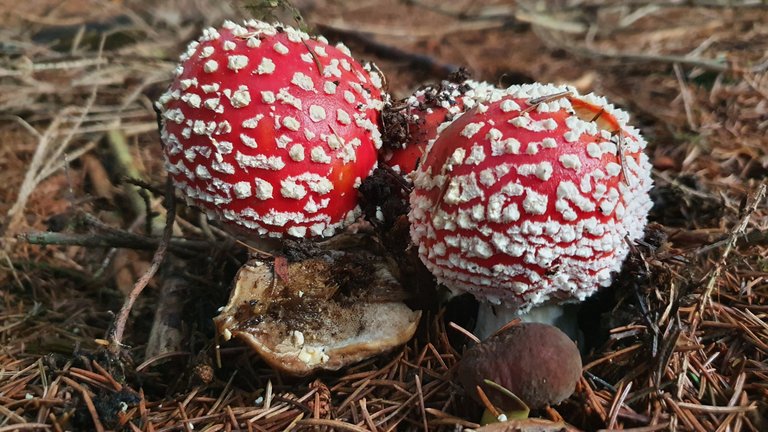 ---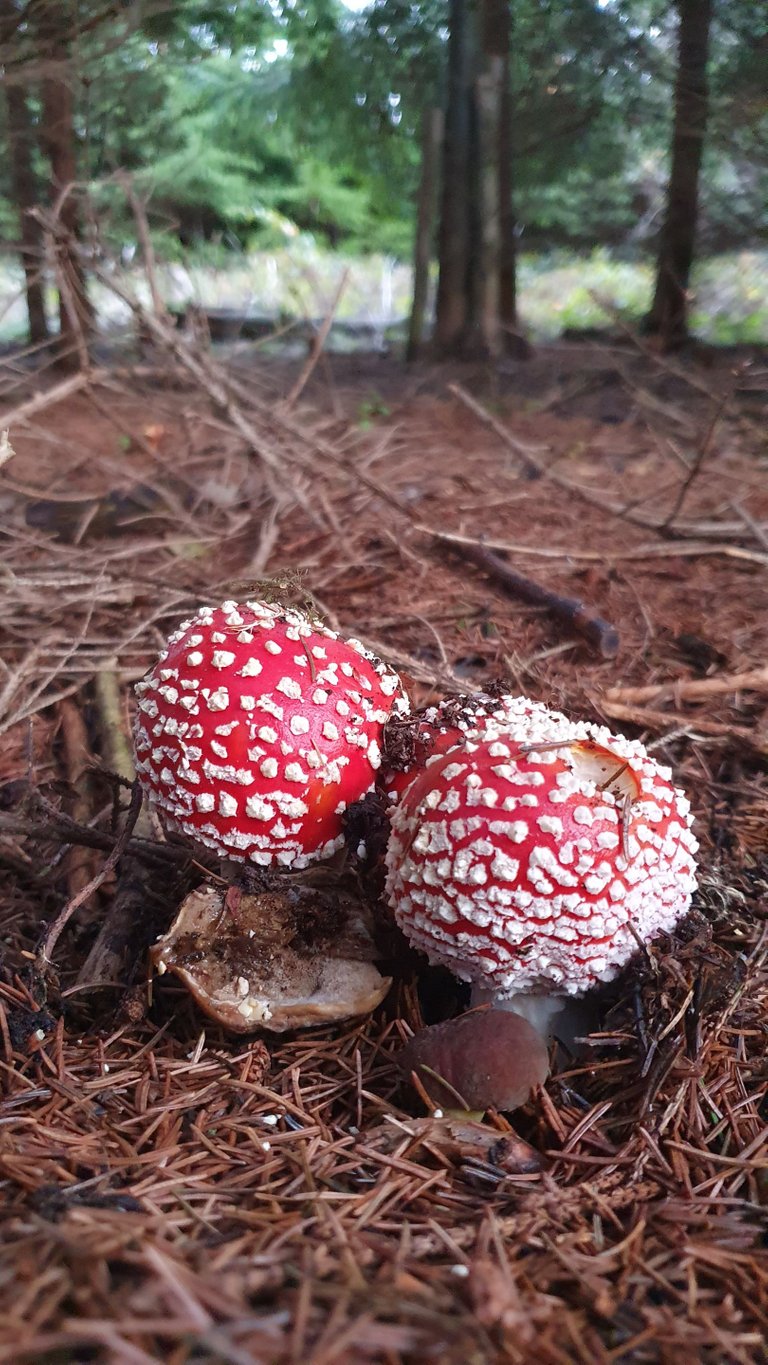 What I also did not know until recently is that most of the mushroom poisonings reported in Germany are due to so-called secondary mushroom poisonings. Under secondary mushroom poisonings one understands that spoiled - thus too old, or with molds infested - copies actually edible mushroom kinds are eaten, which can lead to partial substantial health damage. But certainly to a blatant upset of the gastrointestinal tract. A rotten porcini mushroom can therefore also prove extremely poisonous after consumption.
The panther cap, which looks a bit like fly agaric in brown, can lead to fatal poisoning. However, only a little more than 5% of the poisonings reported in Germany are due to the panther cap.
🍄 🍄 🍄 🍄
Was ich bis vor kurzem auch noch nicht wußte ist, daß die meisten der in Deutschland gemeldeten Pilzvergiftungen auf sogenannte sekundäre Pilzvergiftungen zurückzuführen sind. Unter sekundären Pilzvergiftungen versteht man, daß verdorbene - also zu alte, oder mit Schimmelpilzen befallene - Exemplare eigentlich essbarer Pilzarten verzehrt werden, was zu teilweise erheblichen gesundheitlichen Schäden führen kann. Sicher aber zu einer krassen Verstimmung des Magen-Darm Trakts. Ein vergammelter Steinpilz kann sich nach dem Verzehr also auch extrem giftig erweisen.
Der Pantherpilz, der ein wenig wie Fliegenpilz in braun aussieht, kann zu tödlichen Vergiftungen führen. Allerdings sind nur etwas mehr als 5% der in Deutschland gemeldeten Vergiftungen auf den Pantherpilz zurückzuführen.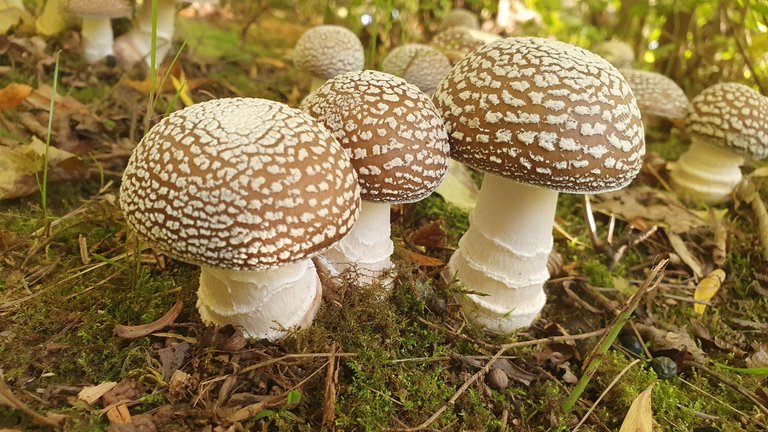 ---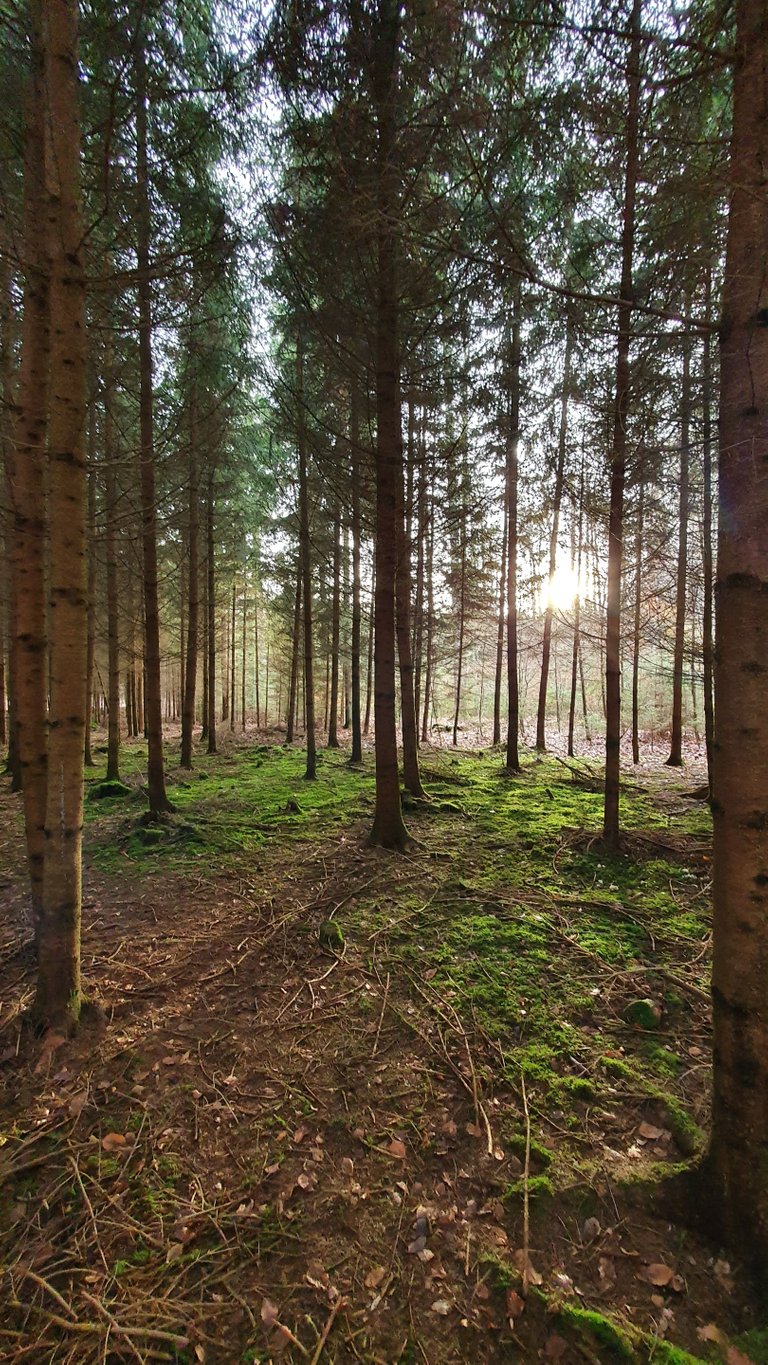 And now we come to quite dark realms ;-)
🍄 🍄 🍄 🍄
Und nun kommen wir in ganz dunkle Gefilde. ;-)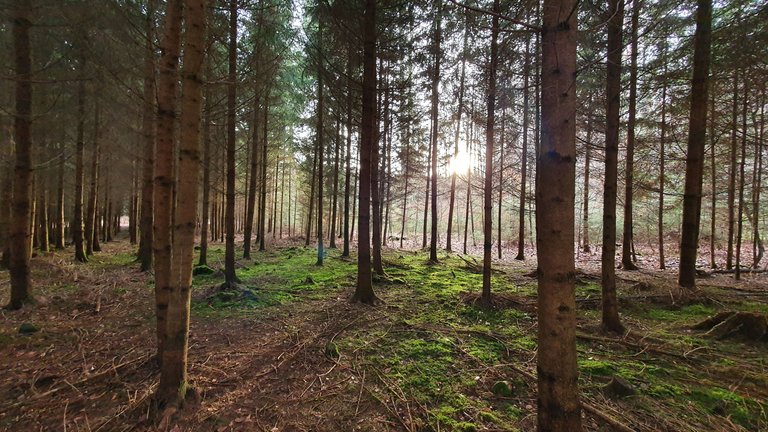 ---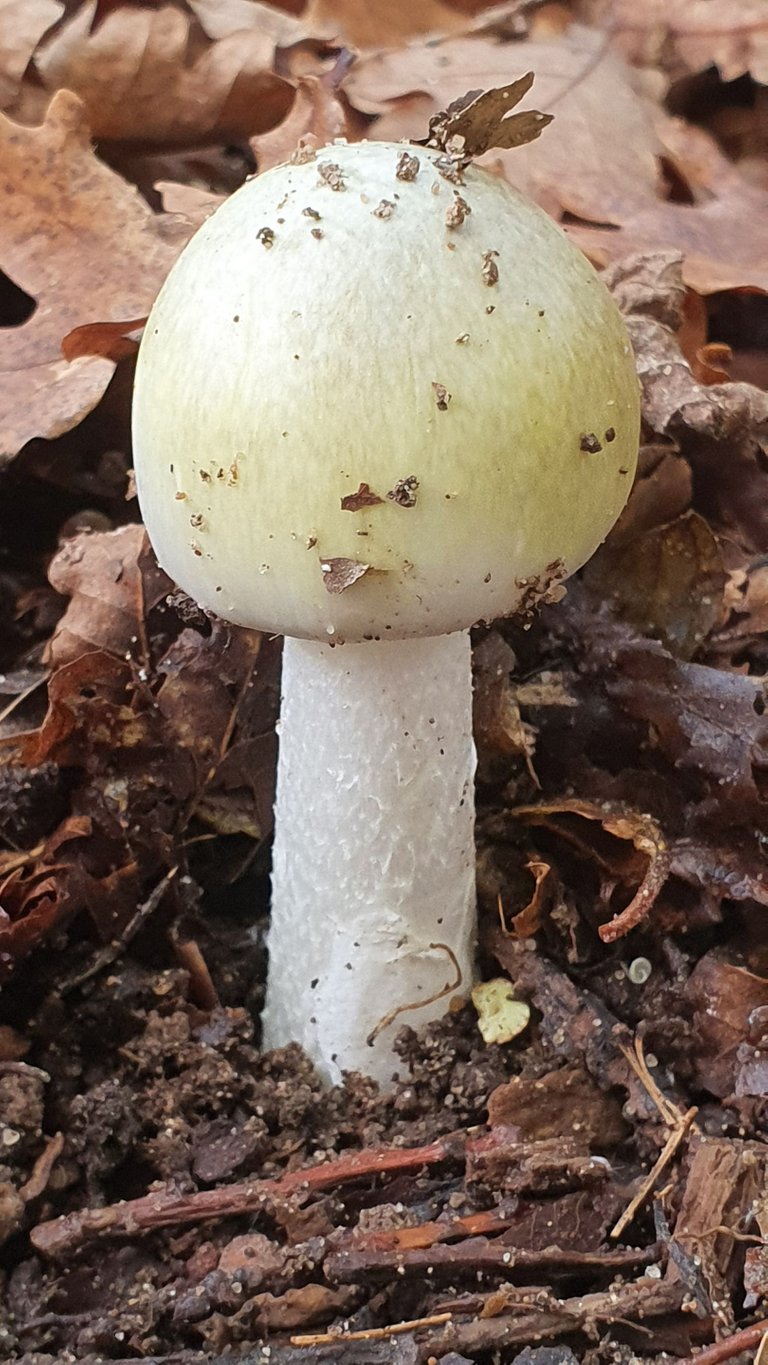 One of the most poisonous mushrooms in Germany are certainly the death caps. The mean thing is, the death cap probably tastes quite pleasant. This has been reported by survivors. But even today, eating this mushroom usually ends fatally. About 8 hours after the mushroom meal, the poisoning manifests itself through severe gastrointestinal complaints. If these complaints are overcome, and you mistakenly think you have survived it, follows in a few days the liver failure, which then ultimately leads to death.
Therefore, absolute caution is required here.
🍄 🍄 🍄 🍄
Einer der giftigsten Pilze Deutschlands sind mit Sicherheit der weiße und der grüne Knollenblätterpilz. Das gemeine ist, der grüne Knollenblätterpilz schmeckt wohl recht angenehm. Dies haben Überlebende berichtet. Aber auch heute noch endet der Verzehr dieses Pilzes meist tödlich. Etwa 8 Sunden nach dem Pilzmahl äußert sich die Vergiftung durch hefitige Magen - Darm Beschwerden. Wenn diese Beschwerden überstanden sind, und man fälschlicherweise denkt, man habe es überstanden, folgt in einigen Tagen das Leberversagen, was dann letztlich zum Tod führt.
Hier ist also absolute Vorsicht geboten.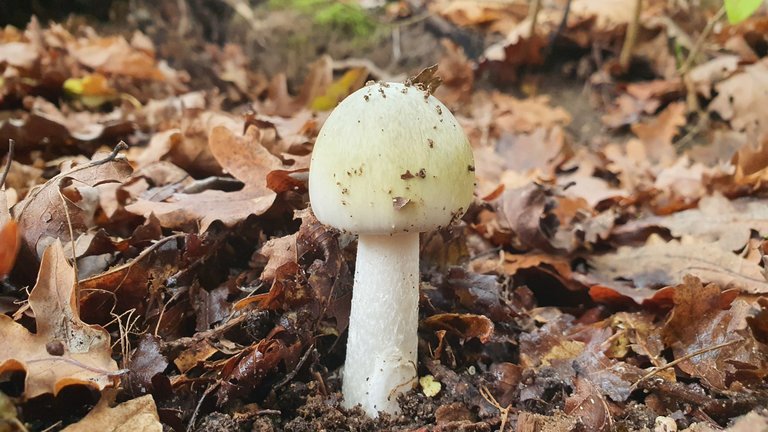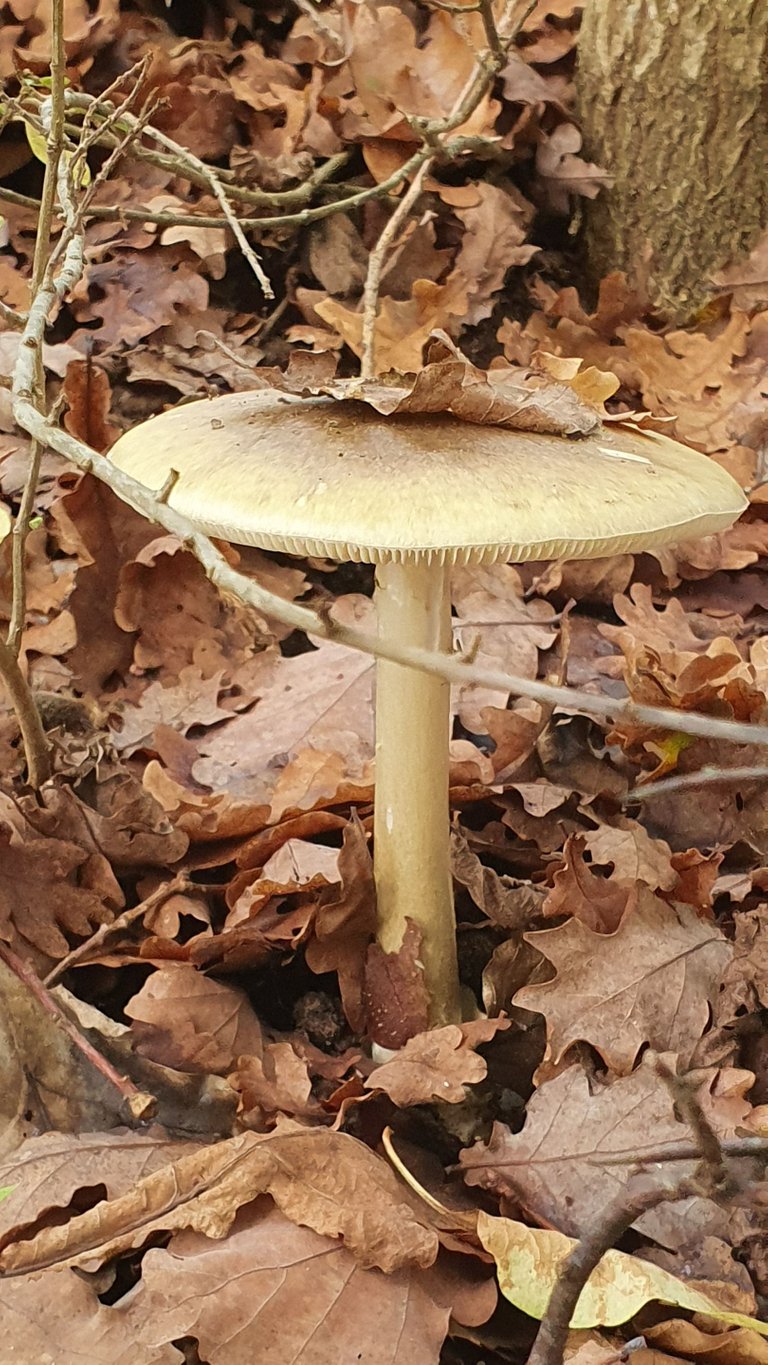 ---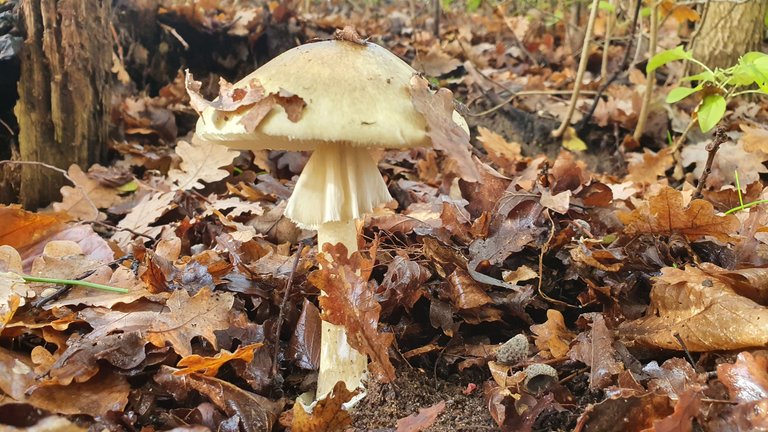 Amazingly, I found these specimens of the destroying angel last year right outside my front door in my small natural front yard. As you can see, the death cap definitely grows in symbiosis with oaks and beeches.
Somewhere I once read that the plants and herbs that one needs as a human being at the moment automatically settle in the garden. If this should not come only from the realm of the legends and apply also to mushrooms, I must ask myself nevertheless, what THAT is to say to me now..... . I mean, I get along very well with my mother-in-law ;-) :-)
Yes I joke; and yes, I have some for black humor left.
🍄 🍄 🍄 🍄
Erstaunlicherweise habe ich diese Exemplare des Grünen Knollenblätterpilzes letztes Jahr direkt vor meiner Haustür in meinem kleinen naturbelassenen Vorgarten gefunden. Wie man sieht, wächst der Knollenblätterpilz auf jeden Fall in Symbiose mit Eichen und Buchen.
Irgendwo habe ich mal gelesen, daß sich automatisch die Pflanzen und Kräuter im Garten ansiedeln, die man als Mensch gerade benötigt. Falls das nicht nur aus dem Reich der Sagen stammen und auch für Pilzen gelten sollte, muß ich mich doch fragen, was mir DAS jetzt sagen soll..... . Ich meine, ich verstehe mich doch mit meiner Schwiegermutter sehr gut. ;-) :-)
Ja ich scherze; und ja, ich habe einiges für schwarzen Humor übrig.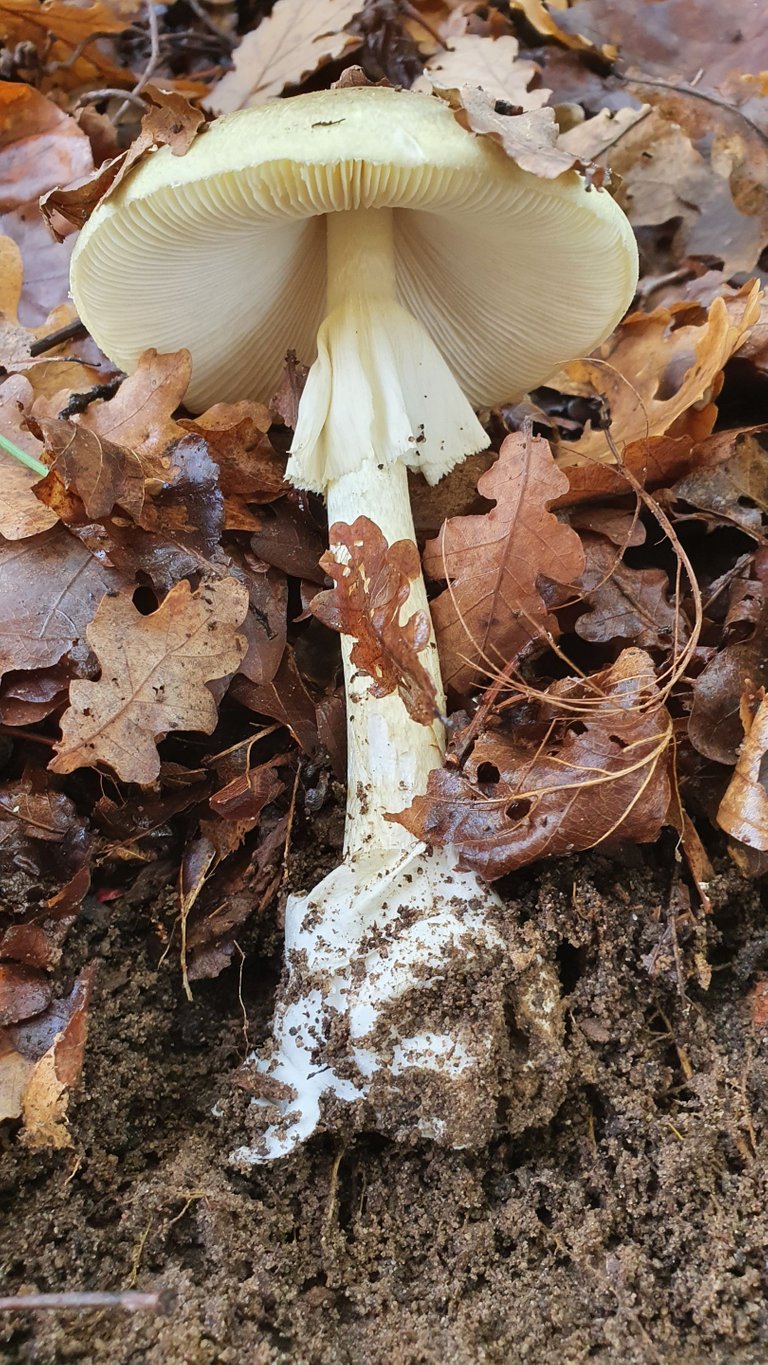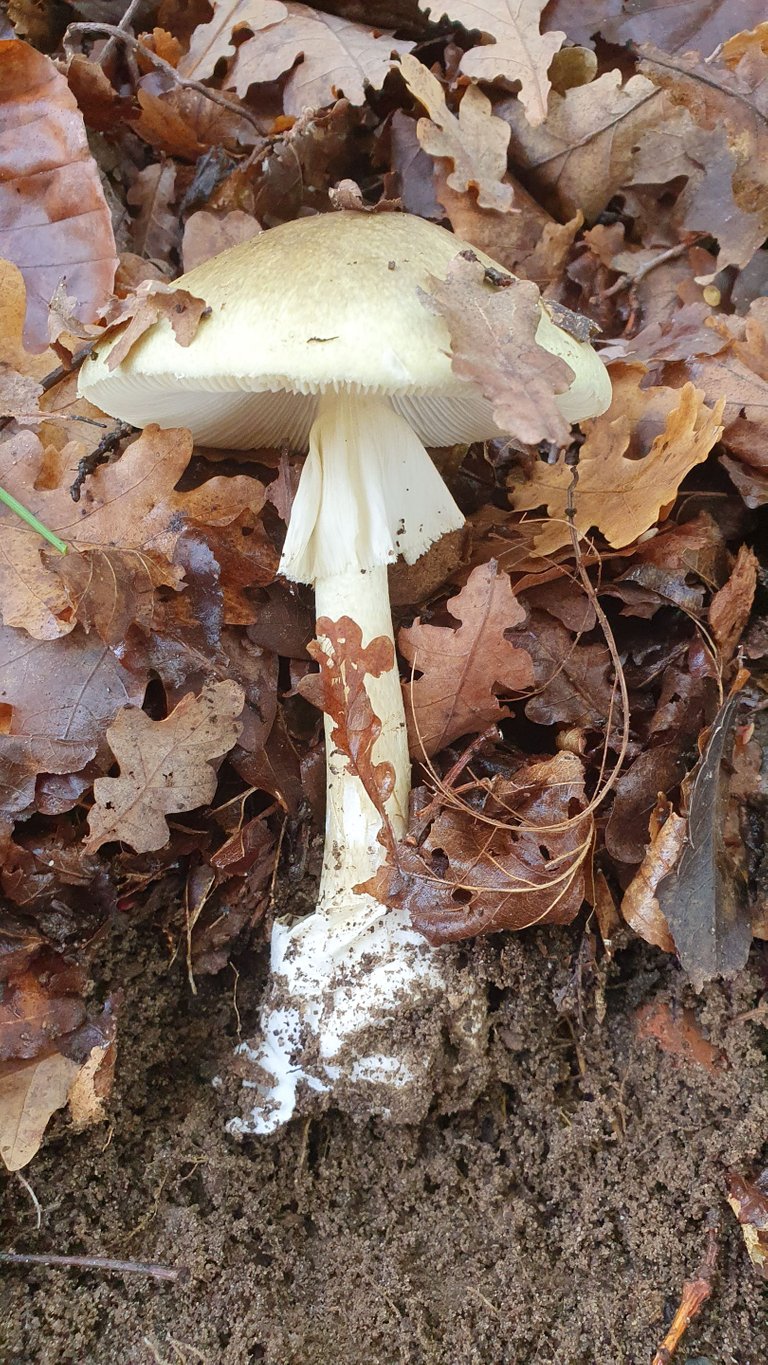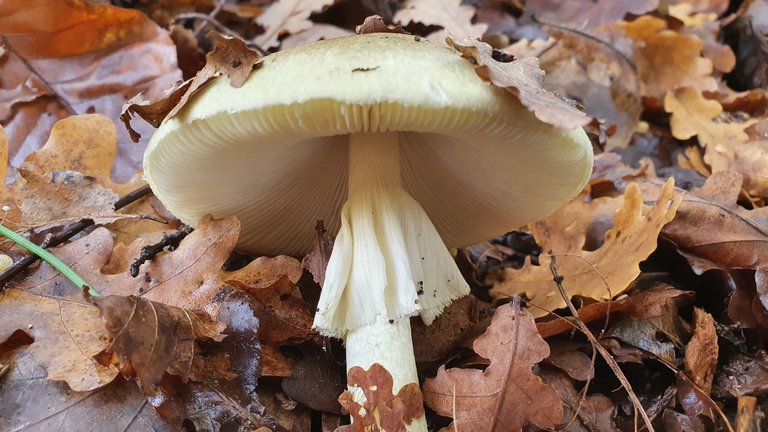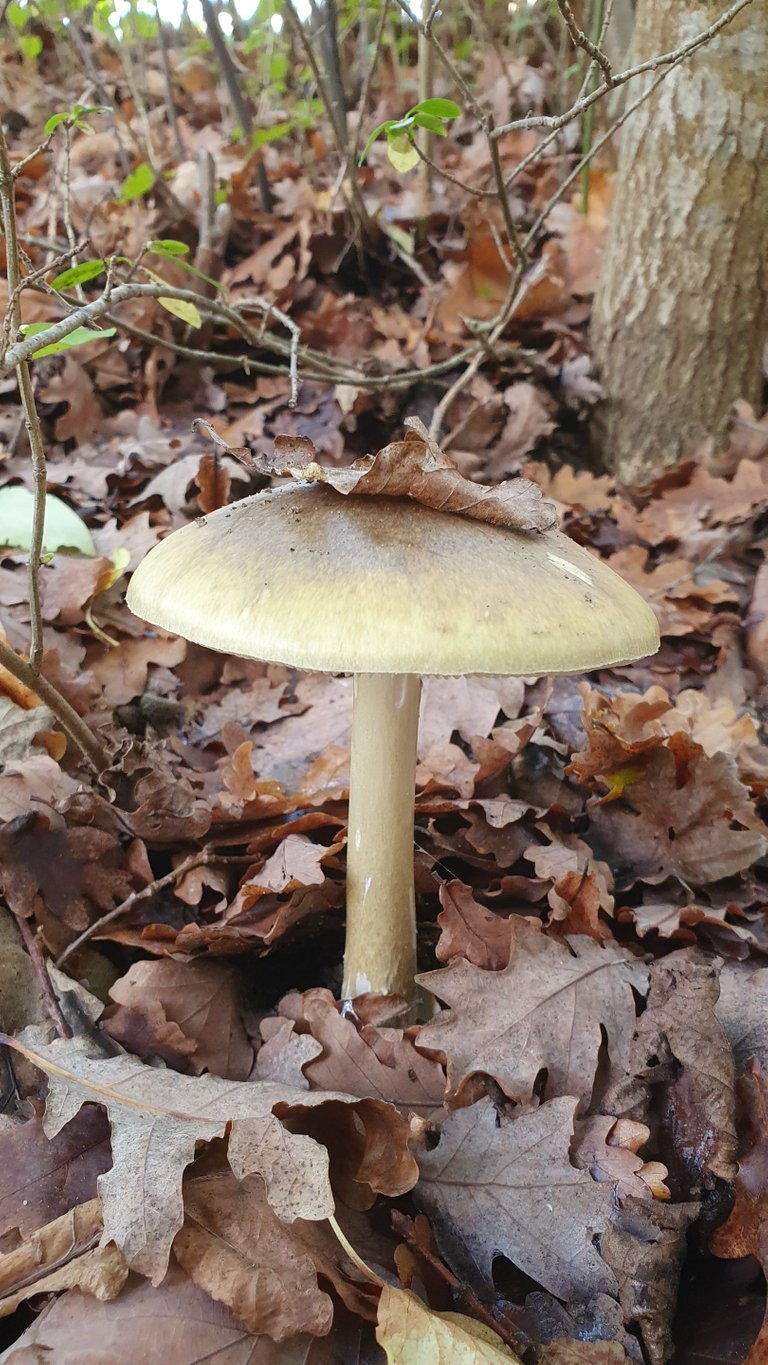 ---
Weblinks:
Andy Jay Powell Spotify
Andy Jay Powell YouTube Channel 1
Andy Jay Powell On Odysee
Andy Jay Powell On DTube
Andy Jay Powell On BitTube
---
🕊 🕊 🕊 Follow @andyjaypowell 🕊 🕊 🕊