Some art near Wings Court
ON Wednesday I showed some art in progress at Wings Court, which is a small park here in New Bedford that has a few area open for local artists to paint and display their craft.
the Site is managed by a group called 3rd Eye I believe and artists apply to be given a spot for a certain period of time as I understand it.
I like cities that welcome and give space for local artists and going to see what new art is there.
I am not such a big fan of tagging on buildings without permission I do see that as a form of vandalism.
at the edge of the entrance to Wings court is a fence, which has a few spots for art, and that where most of these pieces or art where.
Starting with these two pieces, especially the whale I think that has a cool style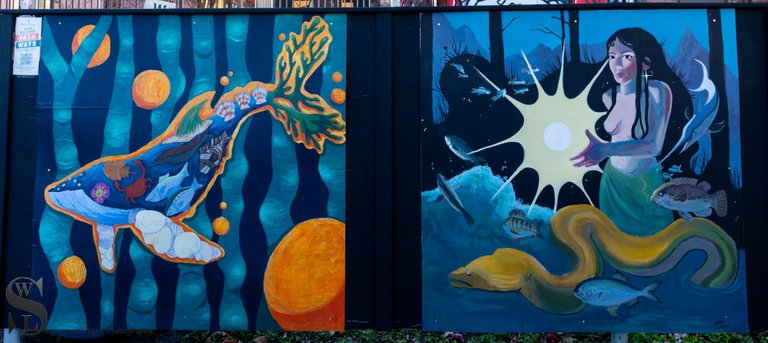 Sony A7iv 21mm F8 1/60 Sec ISO 250
Click here to view larger



and kind of matches up with the mermaid and nautical scene beside it, I don't know if both those pieces were by the same artist or not, what I haven't been able to find online is anywhere that shows whose work is on display I wish they would do that.
Another whale in the background in this next portion of the fence a cool scene with birds and such by the water.
and isn't that hummingbird so cool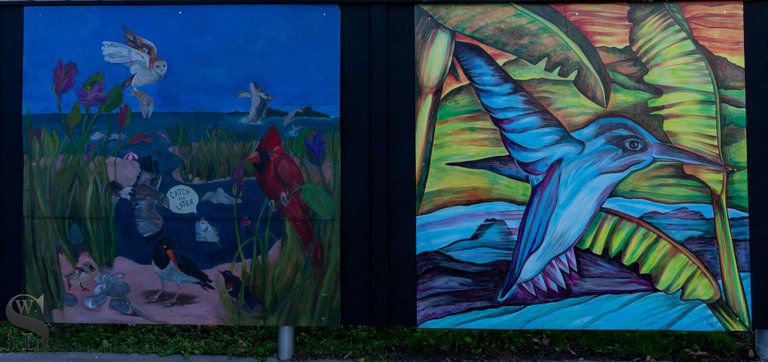 Sony A7iv 24mm F8 1/60 Sec ISO 160
Click here to view larger



I loved all these pieces I thought they had such cool style and were lovely and vibrant.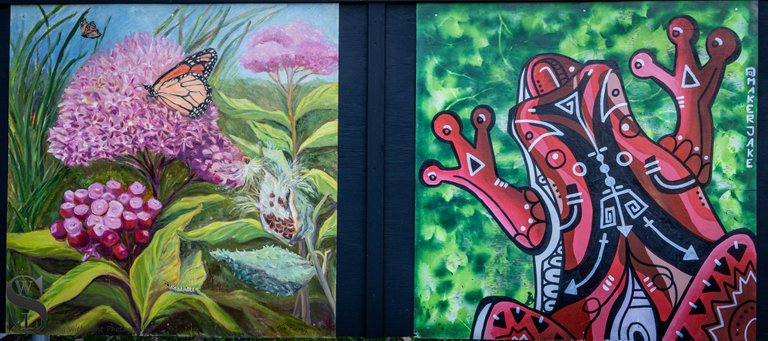 Sony A7iv 24mm F8 1/60 Sec ISO 200
Click here to view larger



Behind the fence was this piece which I think was there last time I checked it out but not sure I got a photo of it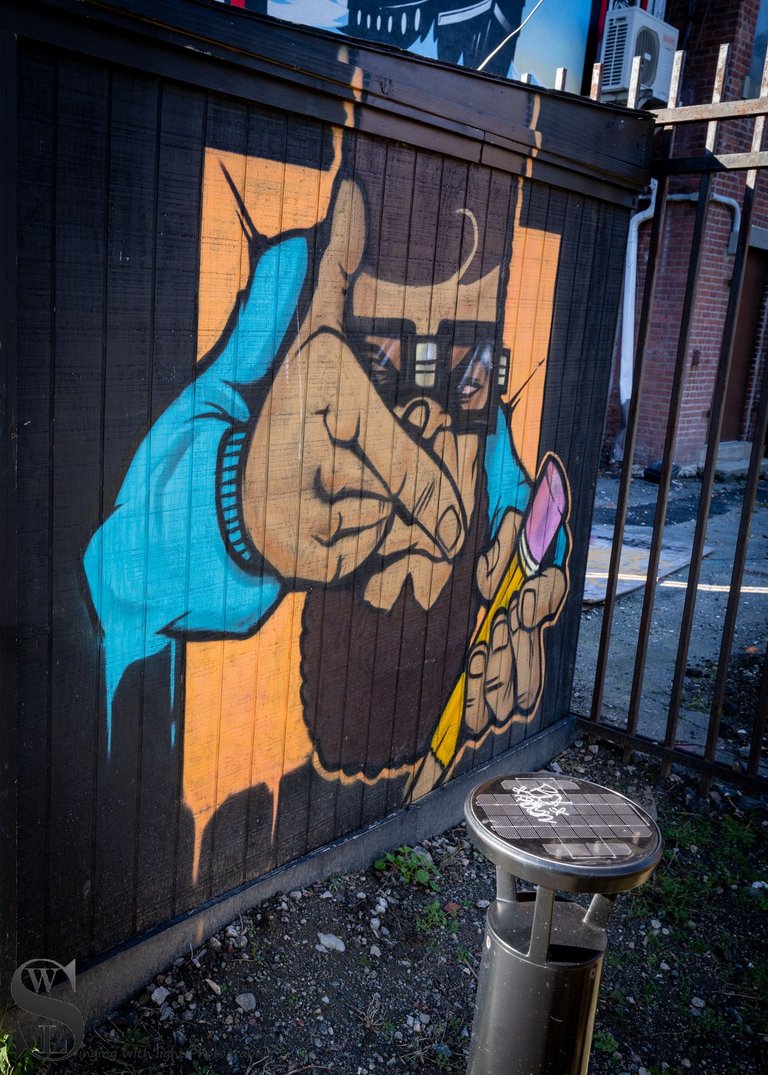 Sony A7iv 26mm F8 1/60 Sec ISO 200
Click here to view larger



And this was down the road a bit not part of wings court but I thought it was cool, and great that there are efforts to combat climate change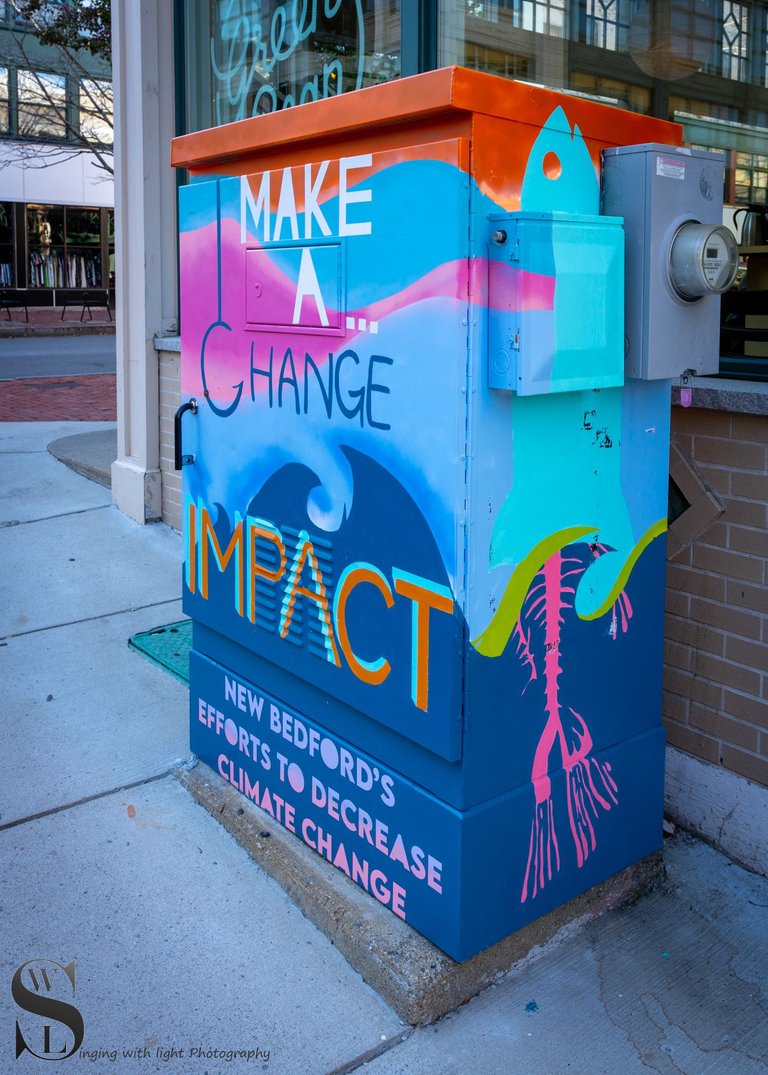 Sony A7iv 24mm F8 1/60 Sec ISO 200
Click here to view larger



And that's all folks
---
unless stated otherwise all photos used in my posts are taken and owned by myself, if you wish to use any of my images please contact me.
---

---

TeamUSA is a Community for and supporting those from of in the United States, and now is in the process of rebuilding stronger than ever join us on Discord
!pinmapple 41.634837 lat -70.925143 long Wings court New Bedford d3scr