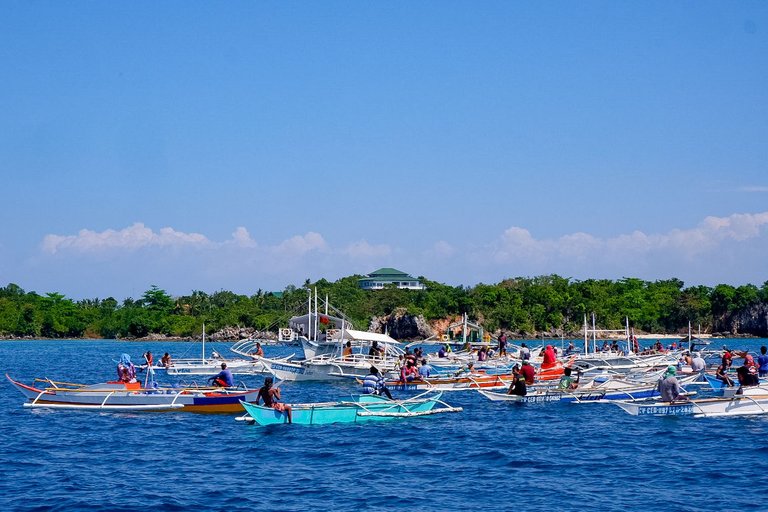 Hello Hive!
Posting in my account seems to be a luxury now. I got really busy with OCD curation that I sacrificed my posting in this account. I'm not complaining though. I enjoy curation, but I miss posting which is my main passion. There's this sense of both fulfilment and relief after hitting that publish button. Anyway, since we're already here, I'm just squeezing whatever time that's left to insert posting once in a while.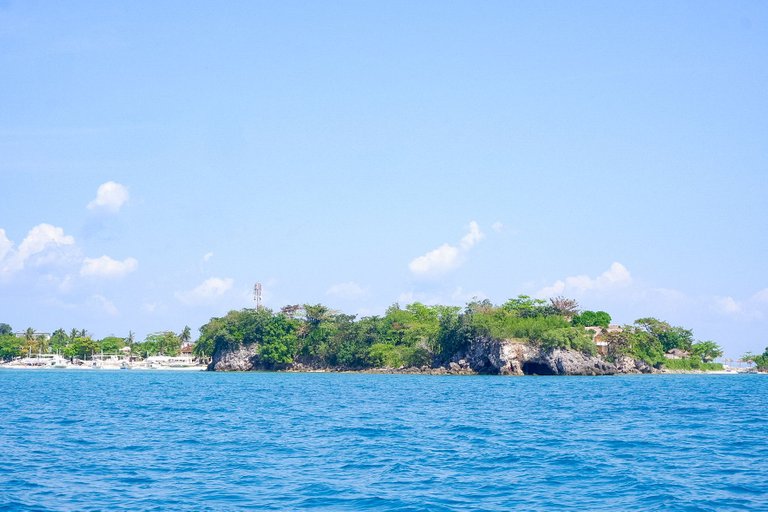 I'm sacrificing my posting time for the sake of curation and for the community that I believe in. It's not out of pure altruism though. I'm still compensated for my efforts which is a good thing. Speaking of community, I guess the title of this post speaks for itself. I would like to share some awesome scenes that we witnessed when we had island hopping in Malapascua.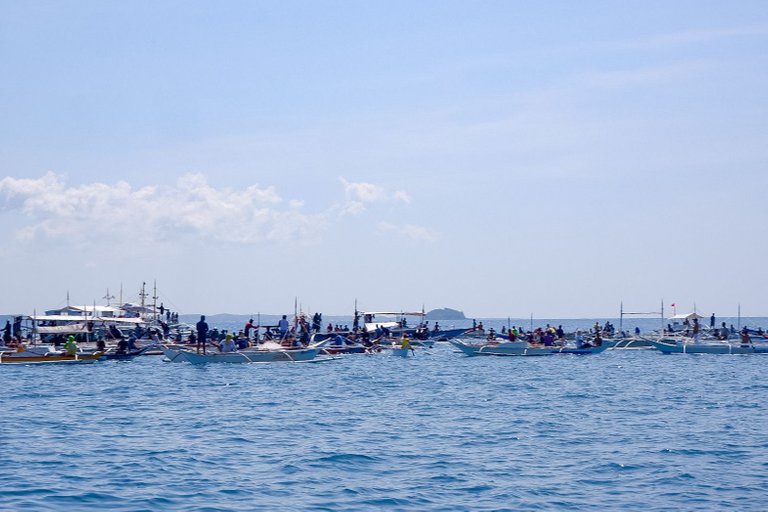 Two of my friends (ex-colleagues) went ahead to the island and I was left in Maya Port because I was waiting for my other friend from Bogo City who woke up late. Instead of an 8:00 AM boat trip to the island, we were able to board at 9:30 AM and reached the island at around 10:30 AM. The moment we stepped foot on the island, we were greeted with a lot of island hopping deals, but my friends who went ahead texted me that they already had a deal to have island hopping in the afternoon.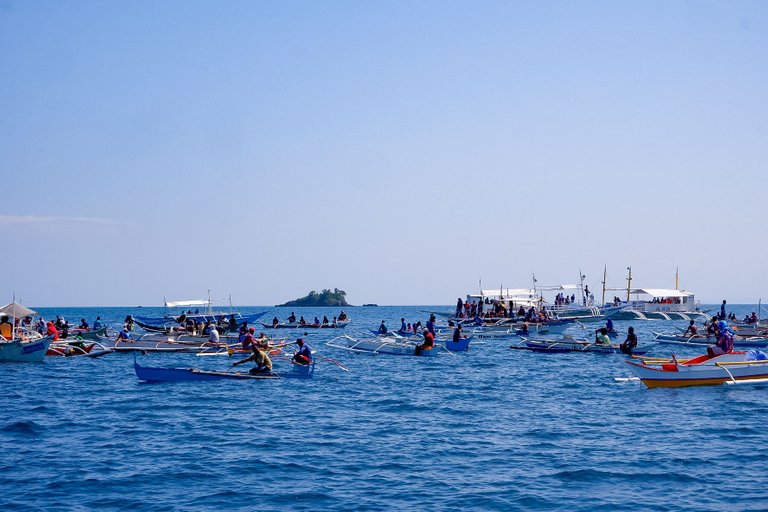 Island hopping deals on the island is basically just renting a boat to tour around the island and visit some of the islets nearby. Some deals offer free lunch, but we opted to have lunch before the island hopping. The first island was Dakit-Dakit Island that's located in the northern part of Malapascua. I'll share more about the island hopping experience in the next post. I just don't know when. 🙈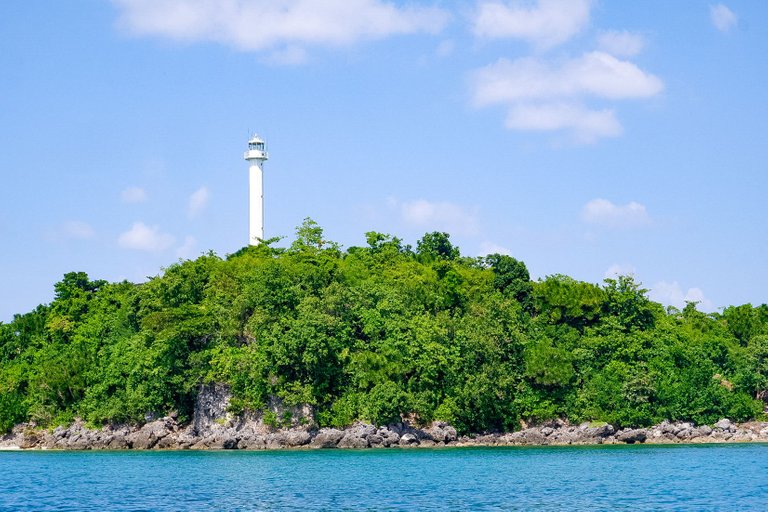 While we were snorkelling near a rocky islet, our tour guide/boatman told us that we would need to go to the southwest side of the island, near the lighthouse of Malapascua, to witness tuna fishing. I got excited because I haven't witnessed something like that before. I've seen some fishing activities before that involved the whole community, but they're mostly along the shorelines. I wondered what tuna fishing would look like.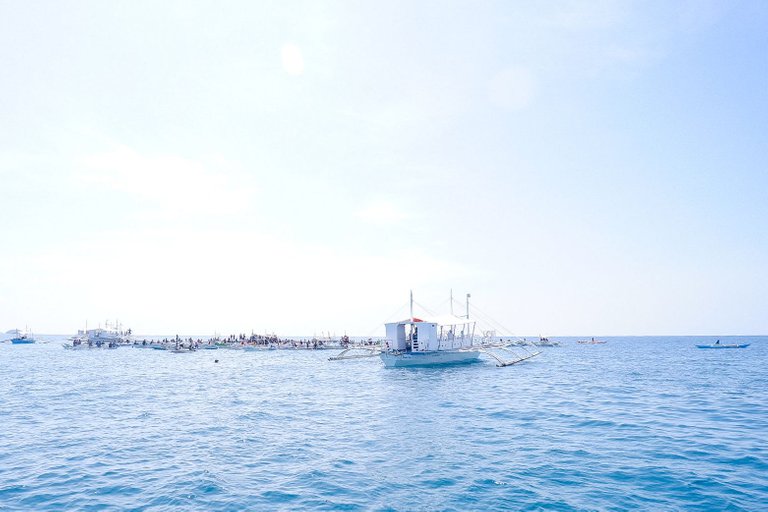 I imagined that when we say tuna fishing, it's usually in the high seas, but the boatman said that it's not too far from the shore. It must be that the island is rich in marine biodiversity that it could even support a school of tuna. As we were nearing the place, that's where I say dozens of boats, big and small, that seemed to be swarming in one place. It was blazing hot with the early afternoon sun, but I didn't mind as I immediately got my camera to take photos of the scene.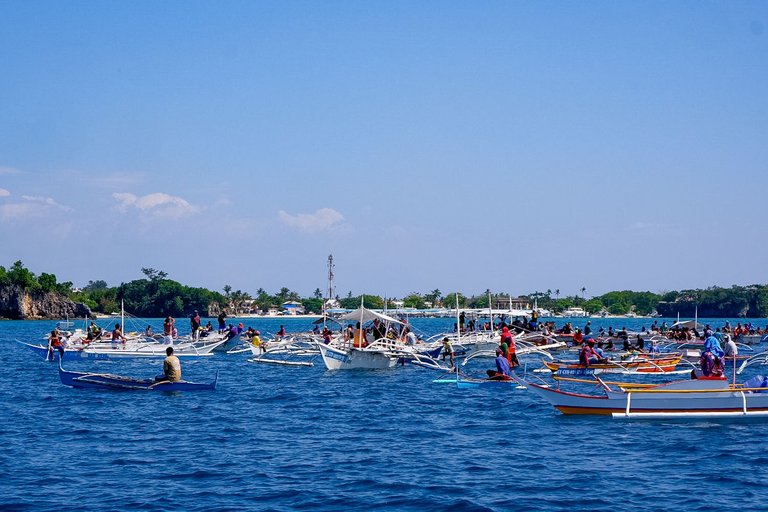 I sensed this sliver of normalcy at that moment. It seems the pandemic didn't exist in that part of the world. All I saw were eager fishermen, lots of boats floating in one spot, and the undeniable summer vibe of the sea. We circled around them while I took a lot of photos.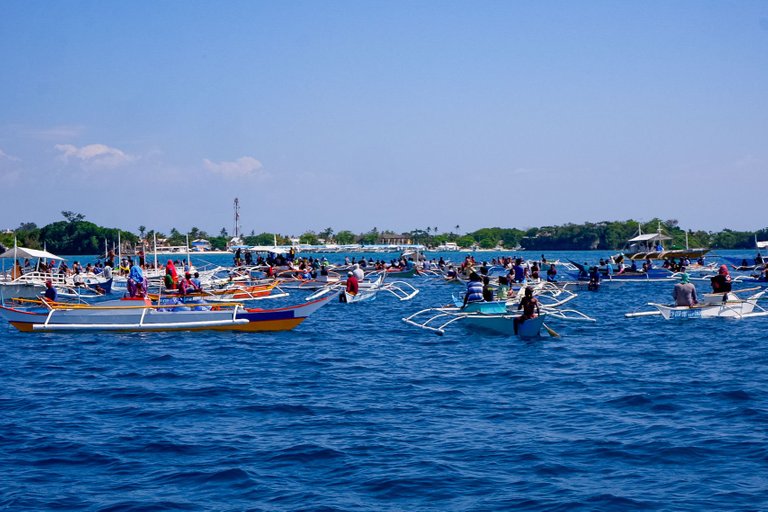 Malapascua is known as a famous diving site where you can see thresher sharks. Tourism is the main livelihood of the small island, but the locals considered fishing as their main source of sustenance. When the pandemic hit, travel restrictions were imposed that crippled the whole tourism industry. Dive shops and tourist hubs in the island have been closed rendering the once lively island to become almost a ghost town. Due to COVID-19, the locals came back to fishing as their source of income.
More Photos: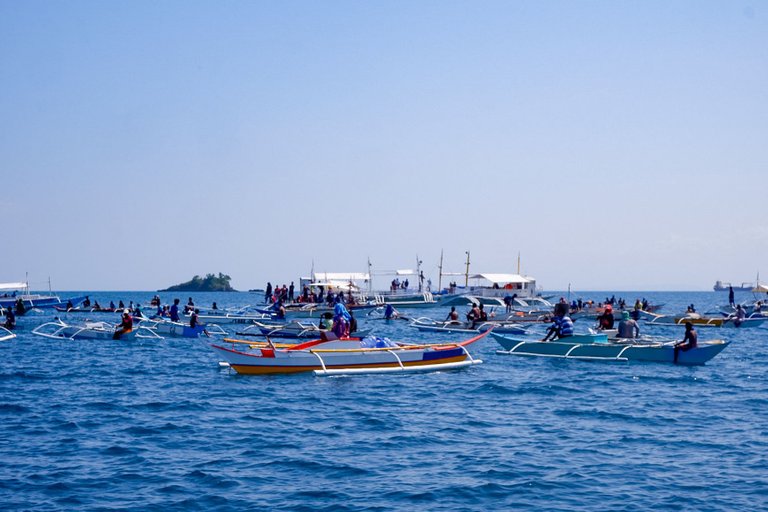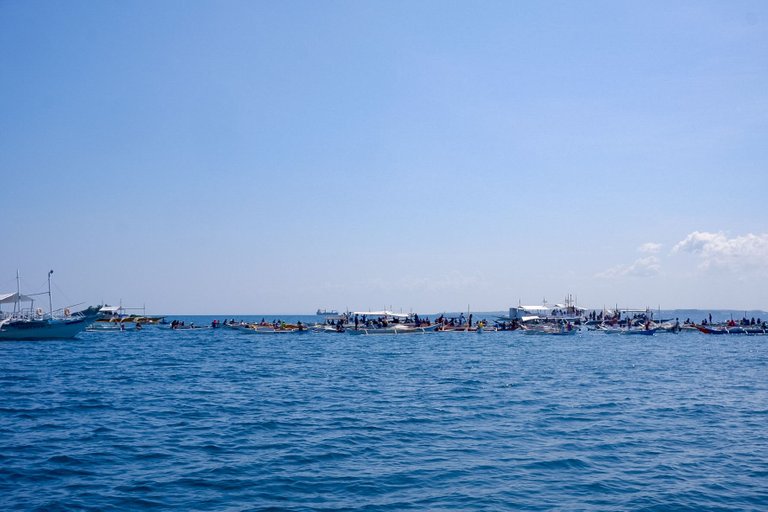 ---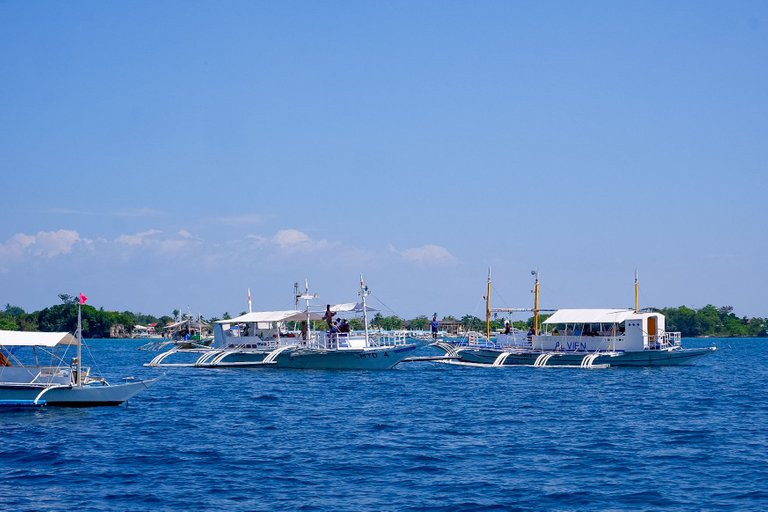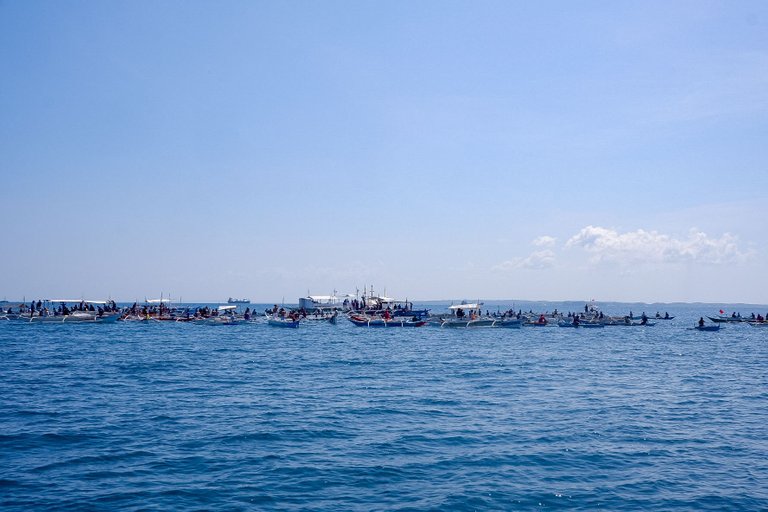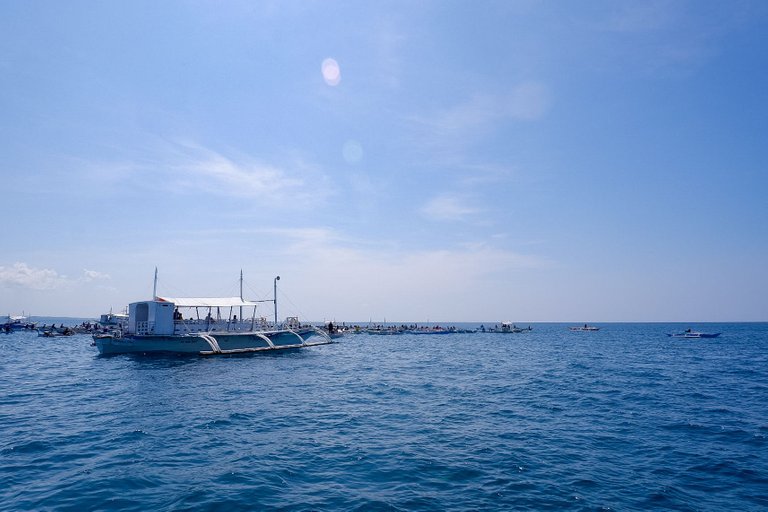 ---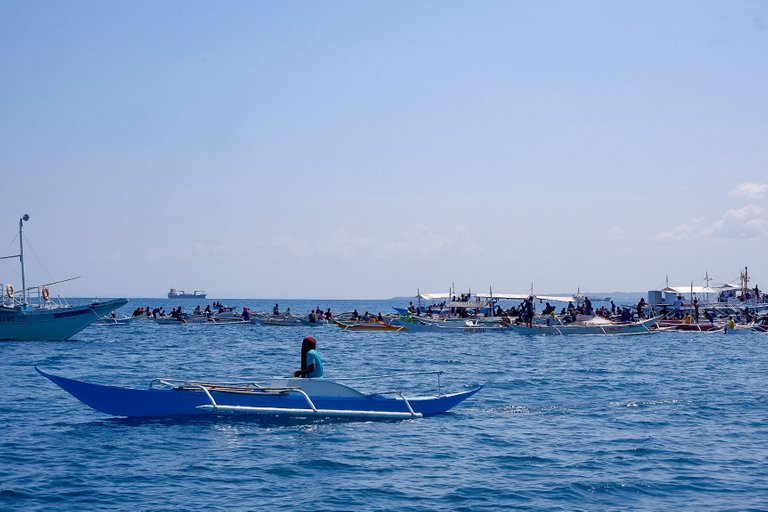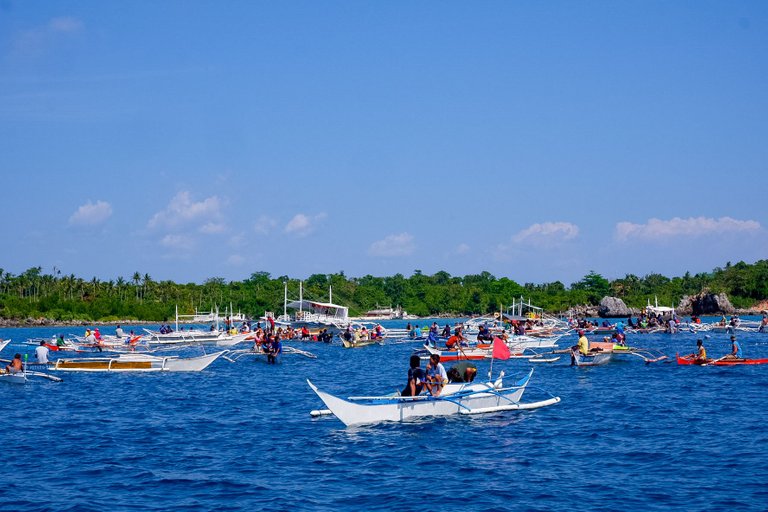 ---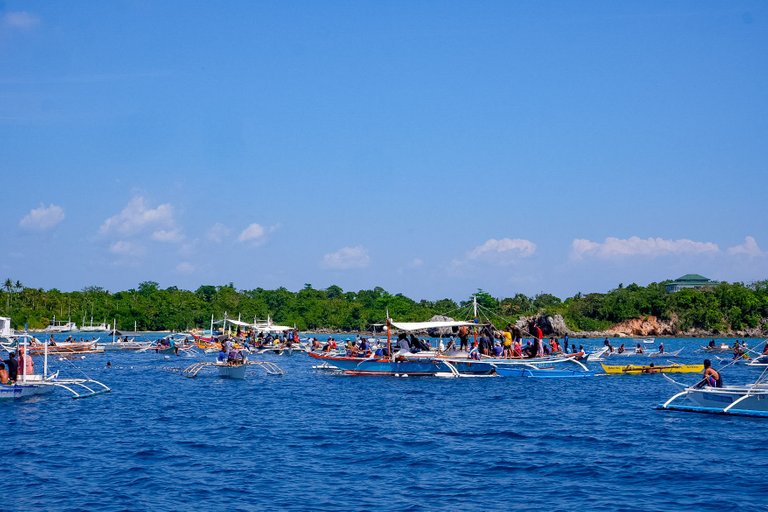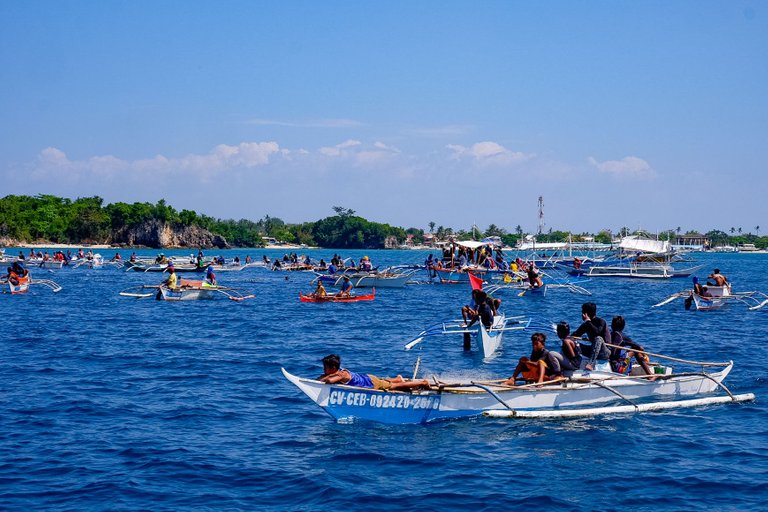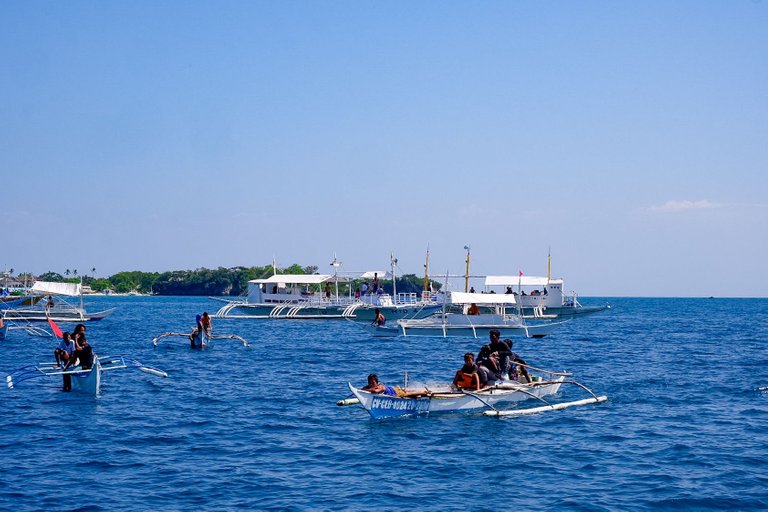 ---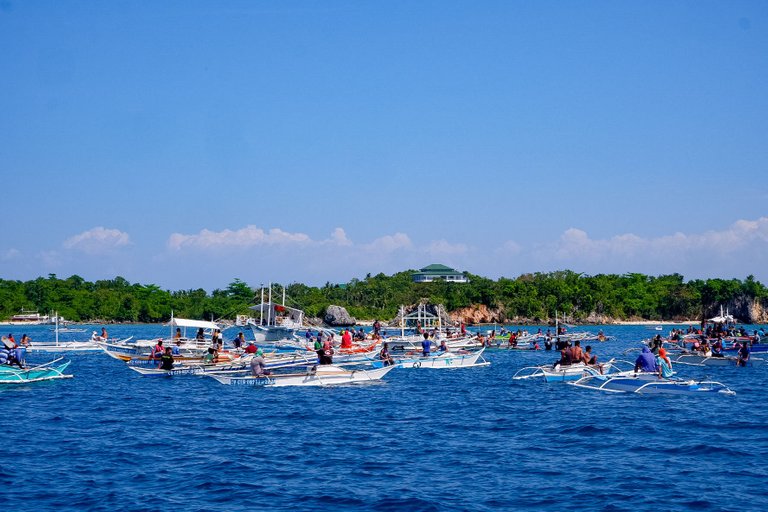 That's all for this post. See you on the next one! I hope I can post more often. As always, I appreciate all the support in my posts, may it be upvotes, retweets, and comments.
---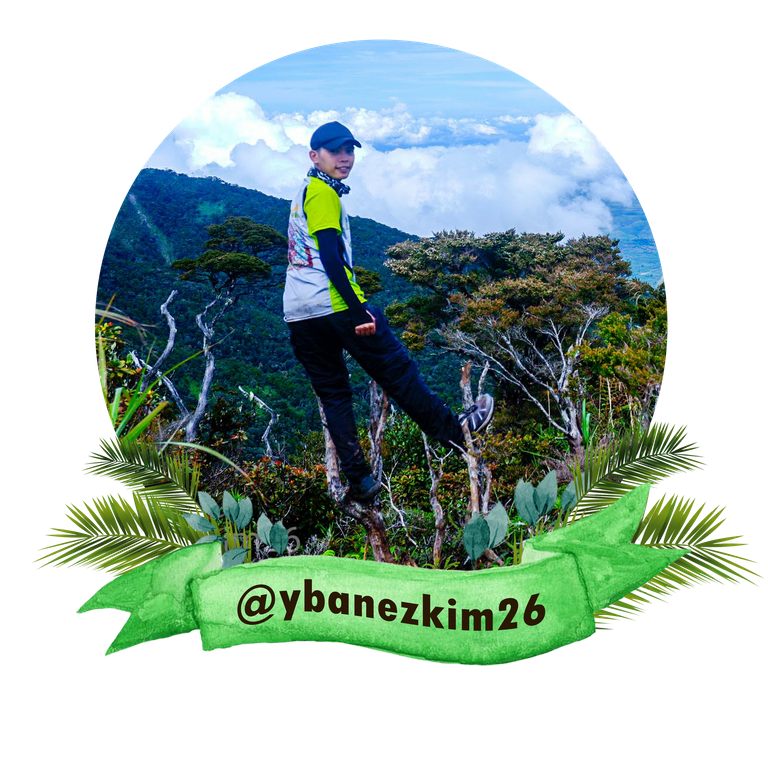 Kim Ybañez
Welcome to Kim's small corner in Hive. He is a chemical engineer by profession, but a blogger by passion. He is a wanderlust and an adventure seeker. Join his quests as he visits secluded destinations, climbs mountains, tries new and exotic dishes, and explores his country (The Philippines). He's also a trying hard photographer so stay tuned as he shares his photos and his thought process while creating them.
If you like his content, don't forget to upvote and leave a comment to show some love. You can also reblog if you want to. Also, don't forget to follow him to be updated with his latest posts.