I'm sure you're going to be bowled over by the gorgeously colourful African attire and brightly painted fabric decor that I'll be sharing with you today from the PheZulu Safari Park in Botha's Hill.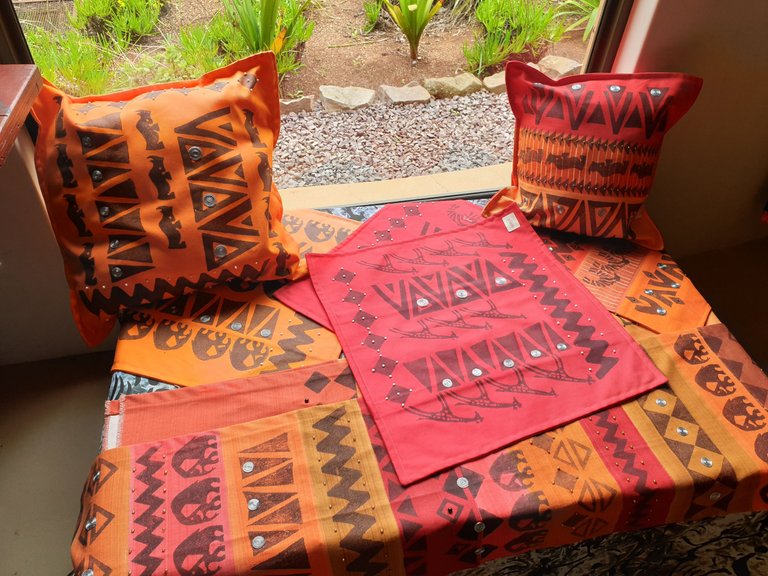 My friend @artywink and I could not stop snapping away from the time we walked into the curio shop and both ended up with a ton of images.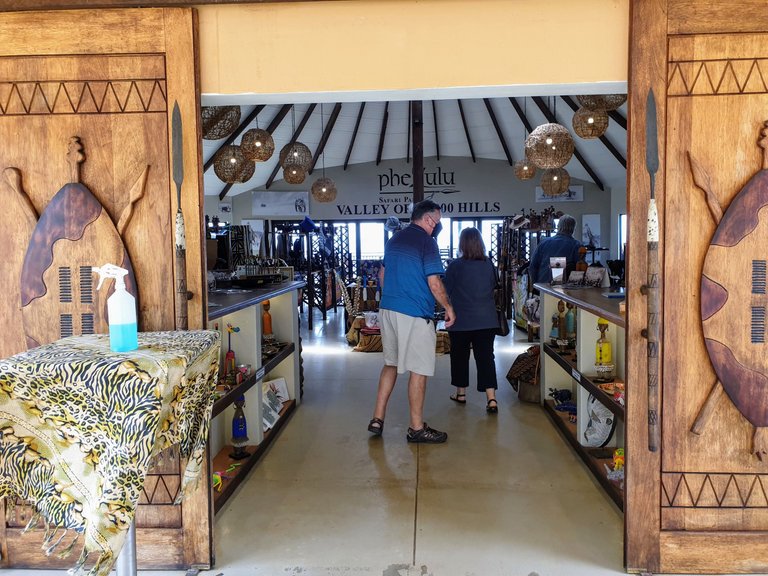 Our hubbies gave up waiting for us and found a table outside at the Nguni Cafe to enjoy the very best views I've seen to date of the massive beautiful green Valley of a Thousand Hills!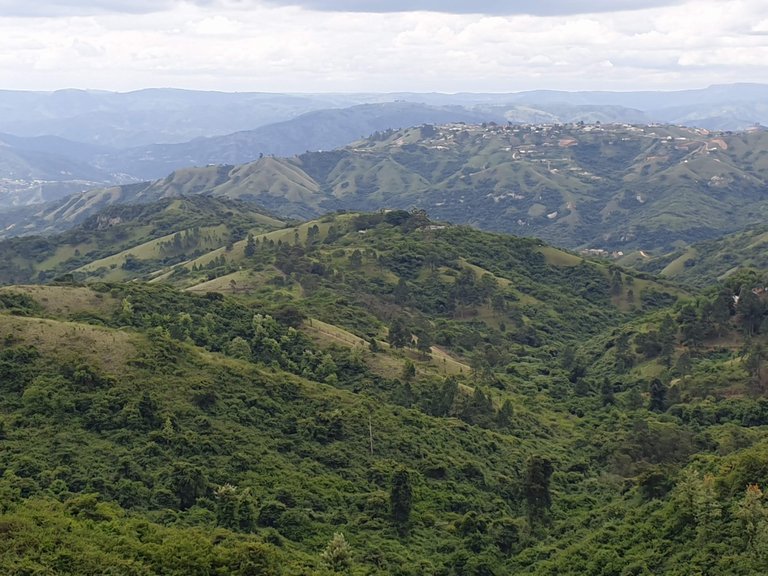 The building was overflowing with African artwork from paintings to wooden sculptures; beadwork and traditional clothing, sandals, and jewelry. This is the place to come to if you're looking for a memento of Africa, for gifting, home decor and if you want to dress in authentic African gear.
We'll start with beaded sandals for the ladies.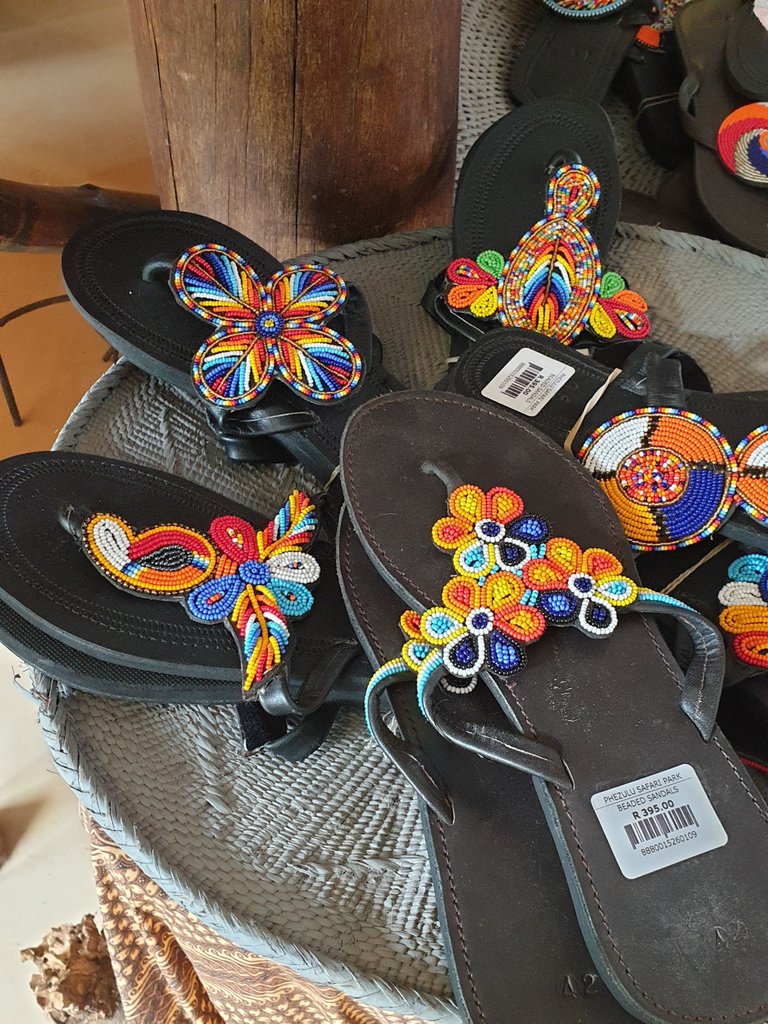 The gents also need traditional sandals for summertime.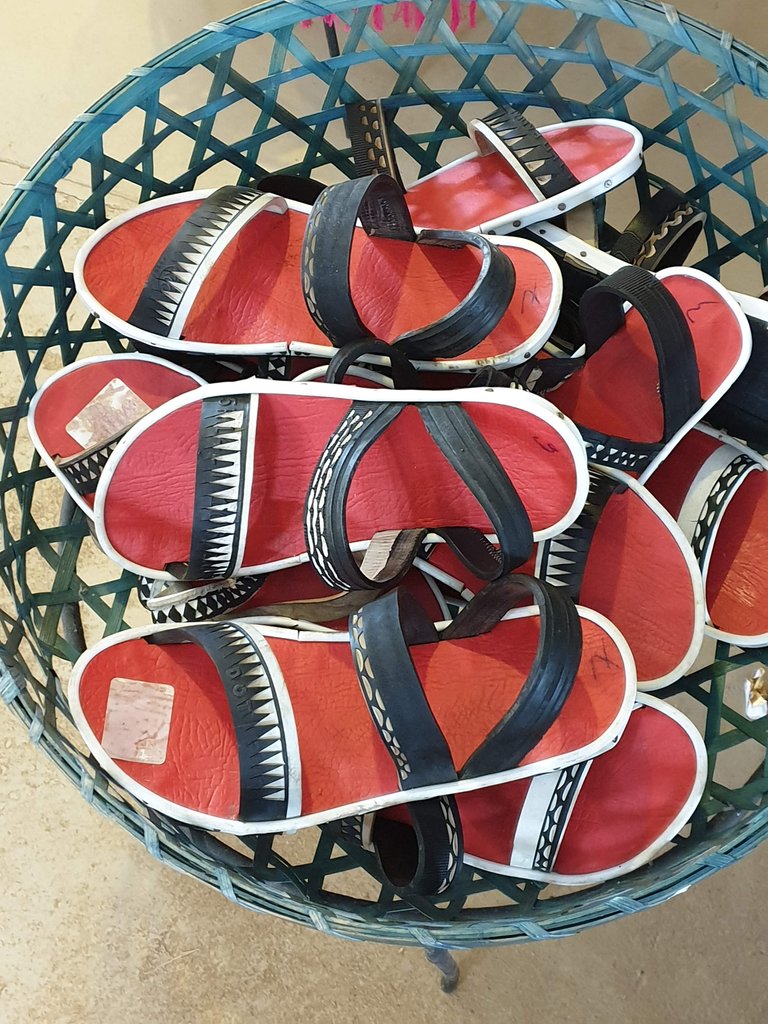 I'm not sure if @artywink has told you that we had our own private Imbizo afterward (without the tribal leader) and we decided that she would share the artwork and gifts with you while I will show off the stunning gear so expect tons of images with not much to read as you can shop with your eyes and be amazed!
Beaded Jewelry for the gals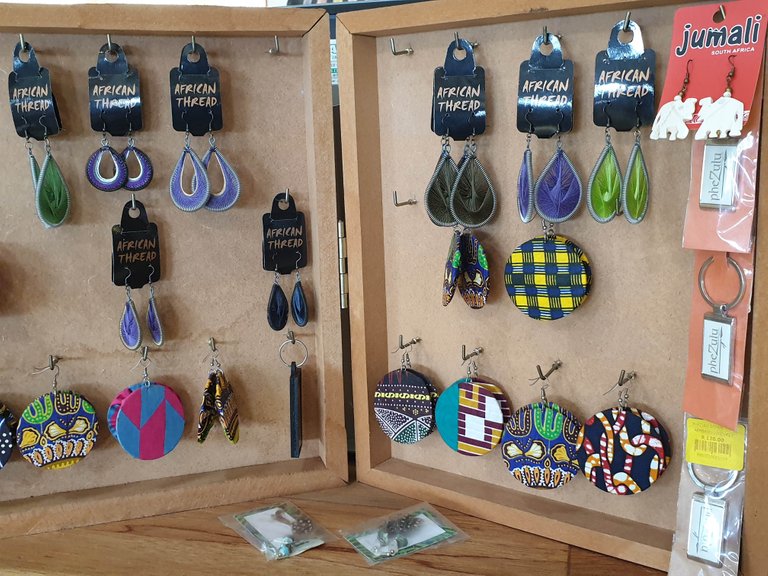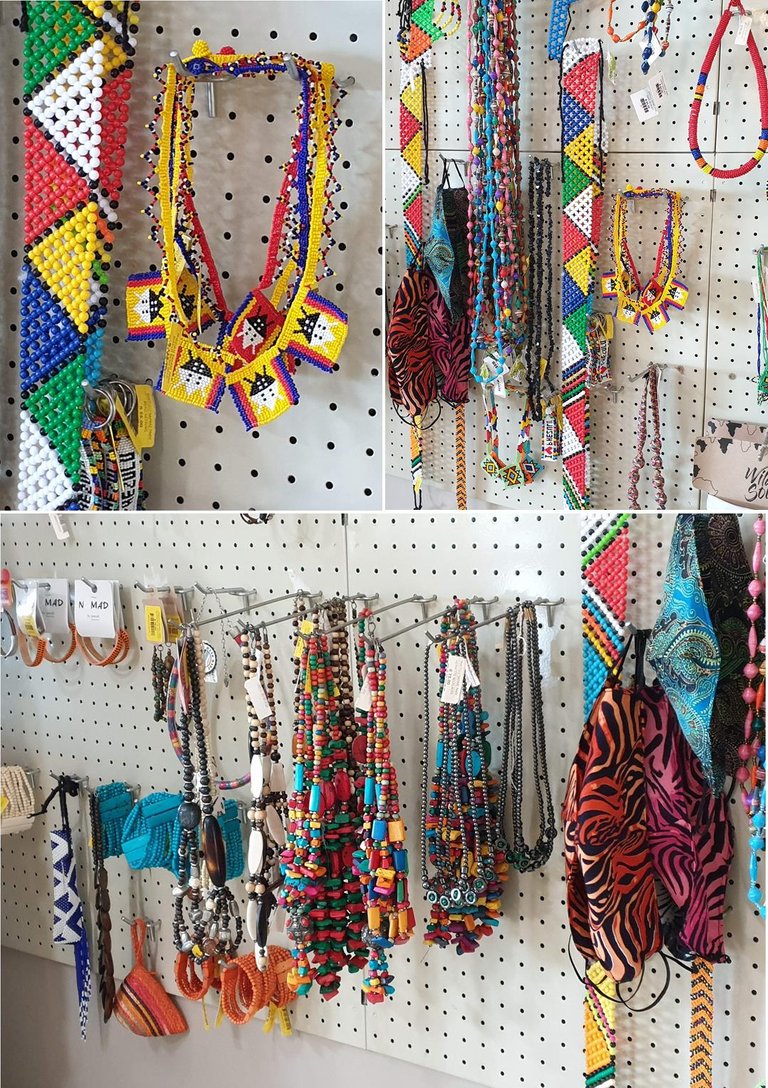 We're kind of writing twin posts but we'll still not be able to show you everything that these talented craftsmen and women made; it really was out of this world; sculptured wooden artworks, beading and the colourful attire I am sharing with you here.
Two Isizulu maidens walking in the field - section of a painting on their walls.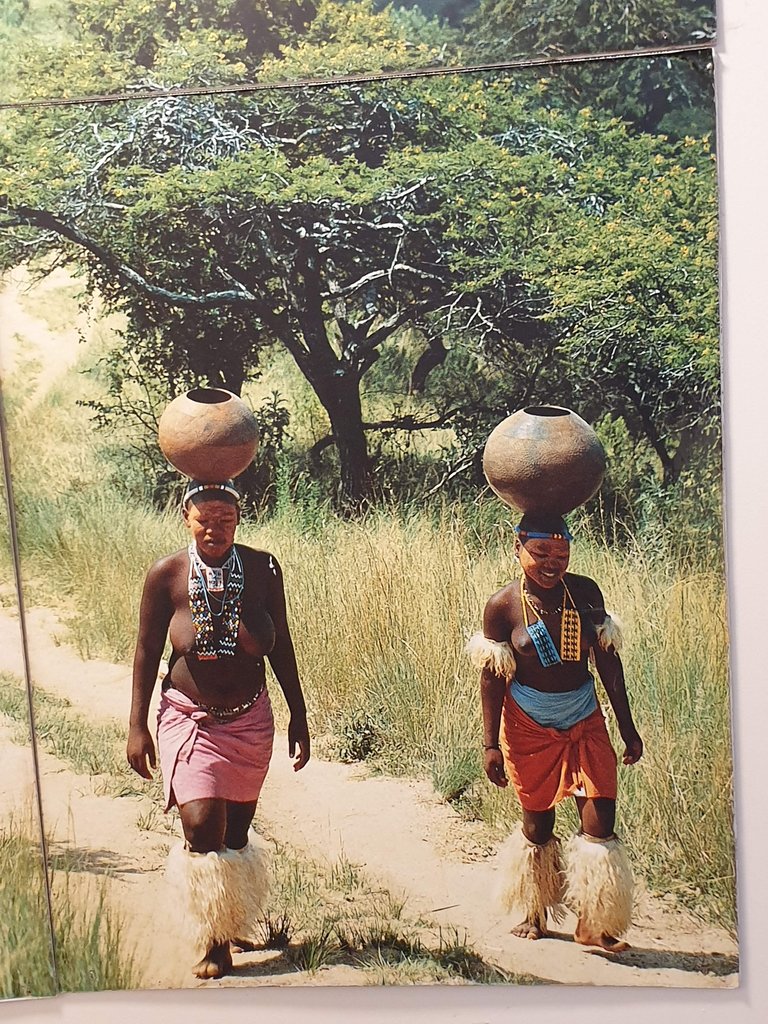 Everyone needs headgear - traditional ladies' hats first and then a headband made out of cattle hide that the men traditionally wear.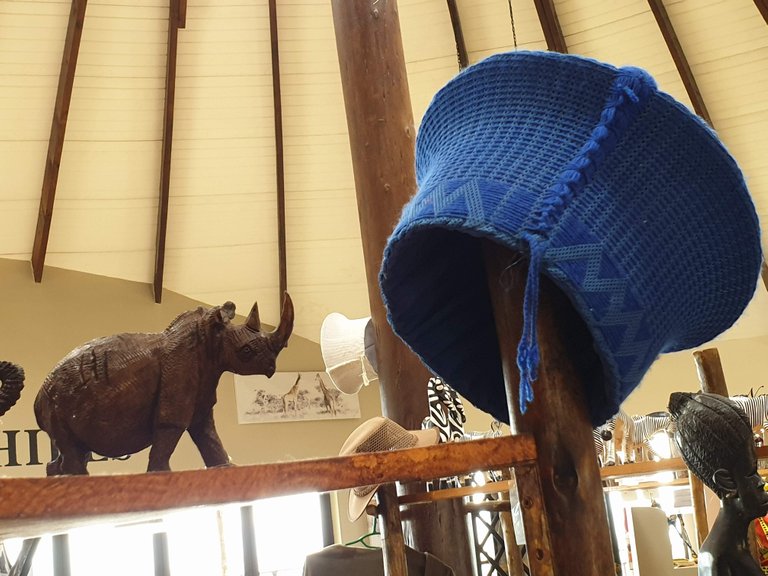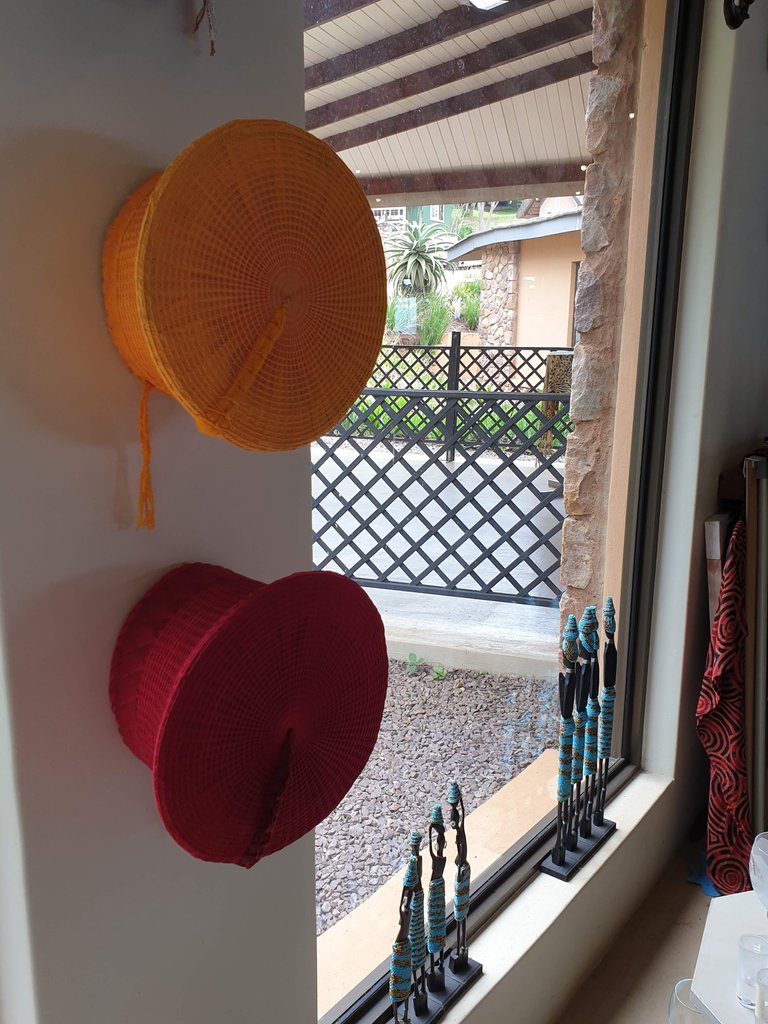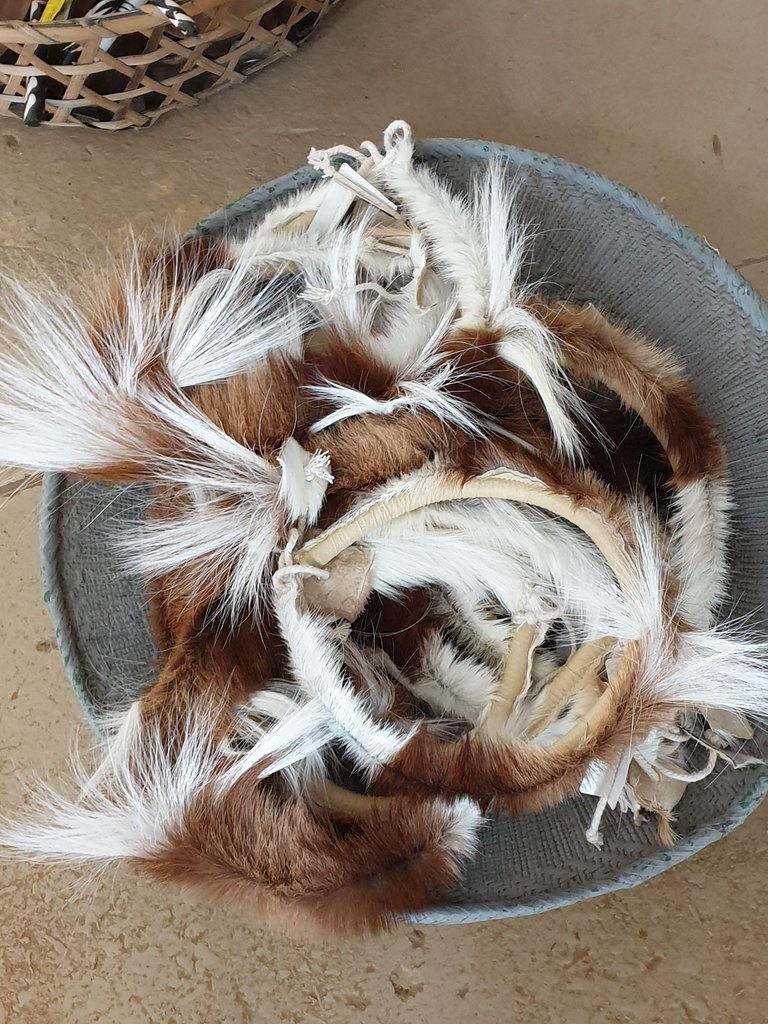 A very smart and colourful jacket to wear to a special occasion.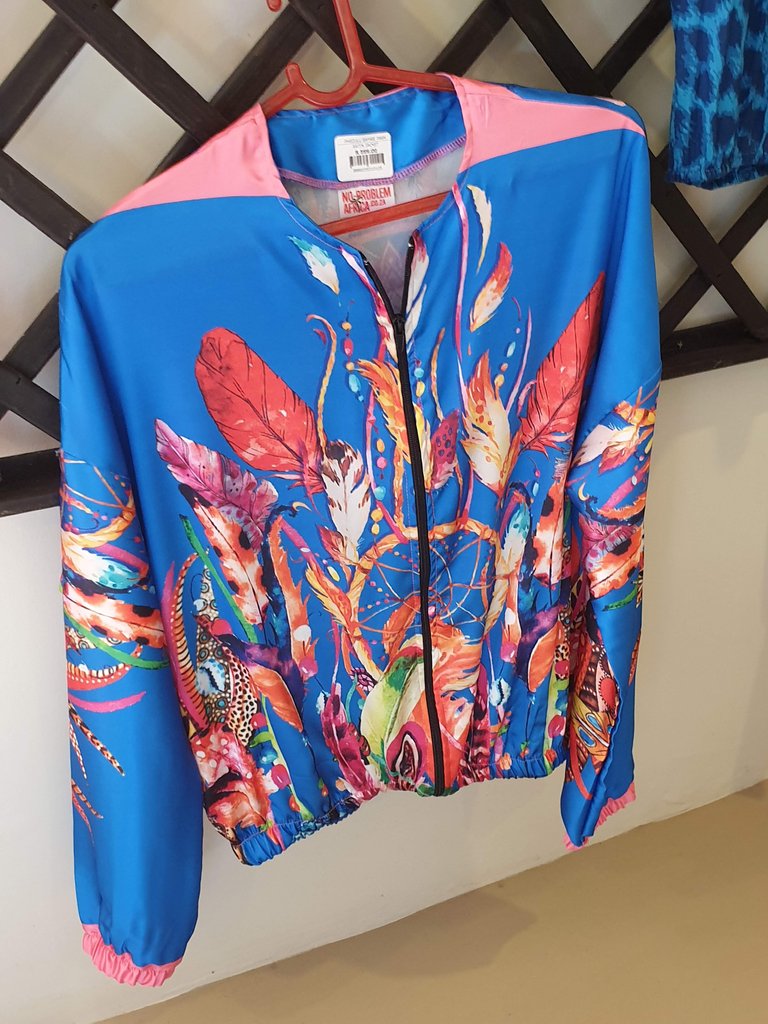 T-shirts, dresses, skirts and more. The first T-shirt reminds us of the endangered Rhino that needs protection from poachers.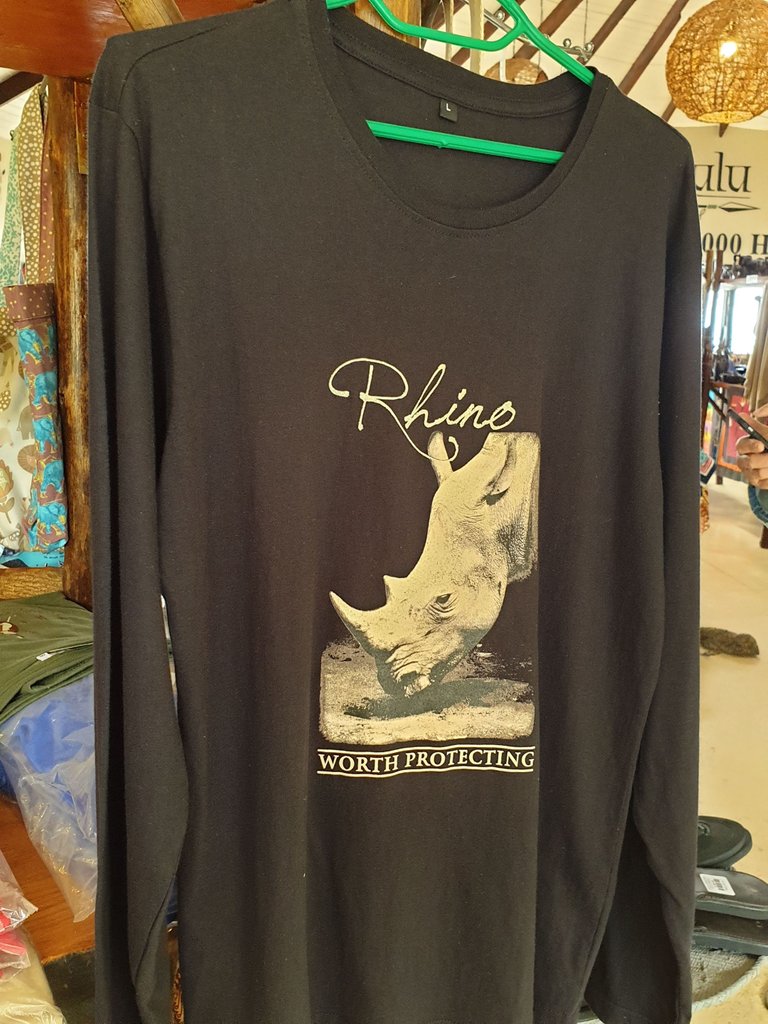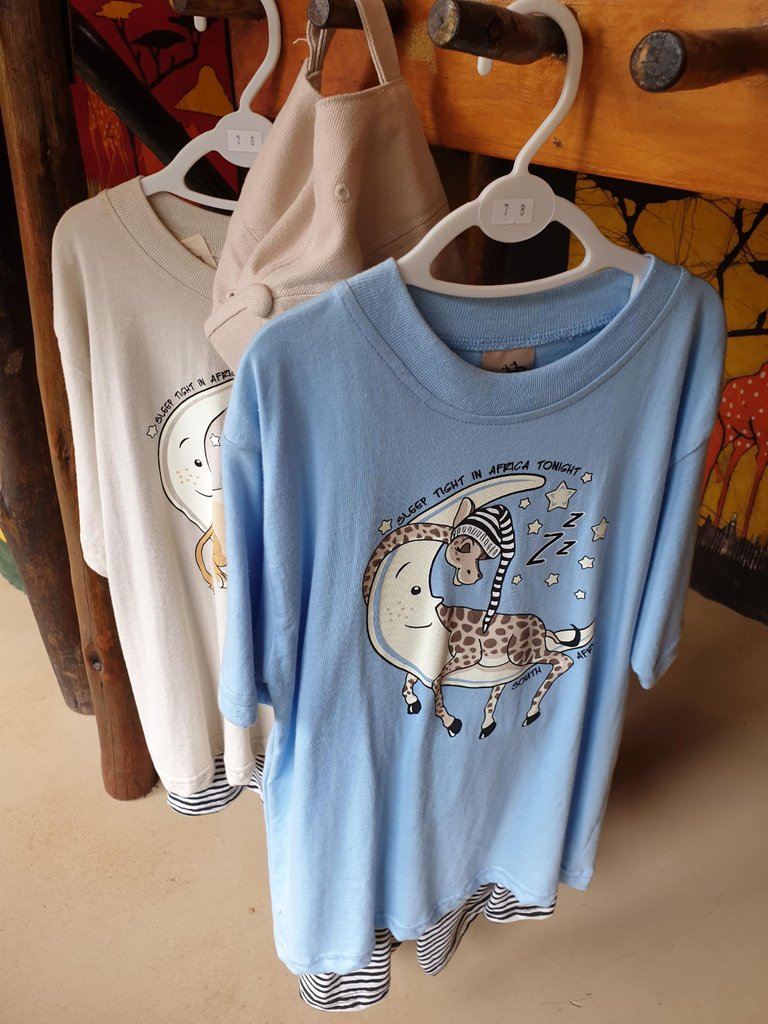 Pants, dresses, tops, scarves and skirts in many colours.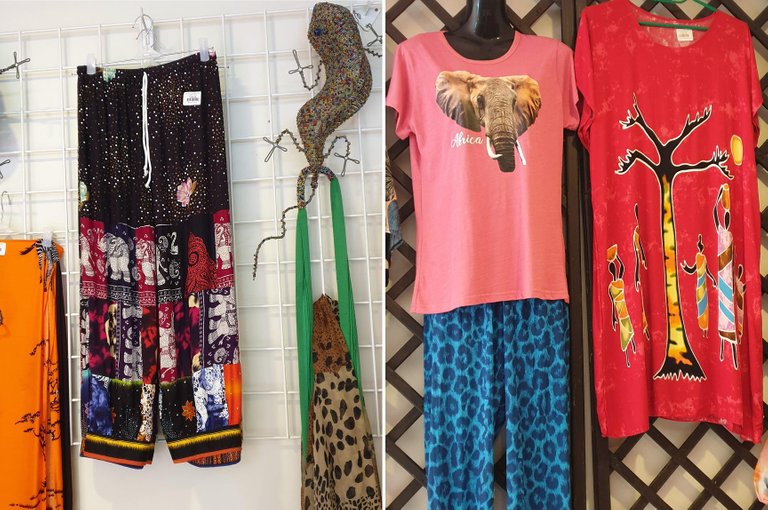 Wall hangings painted brightly with African animal designs.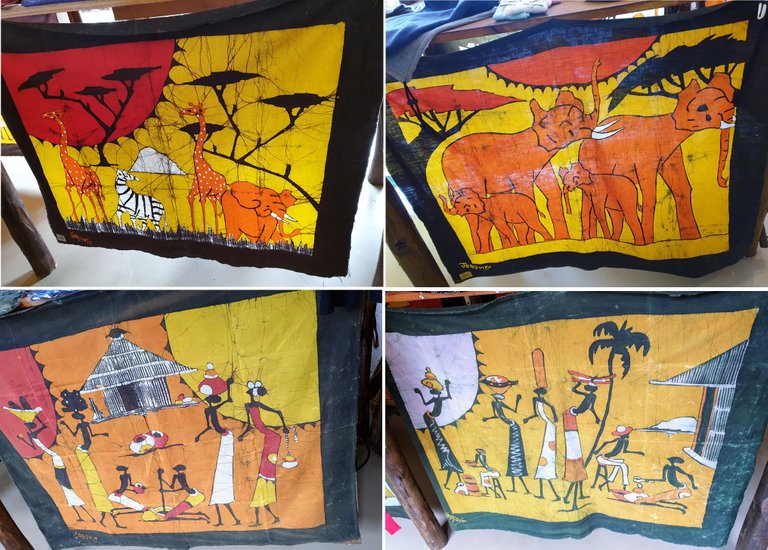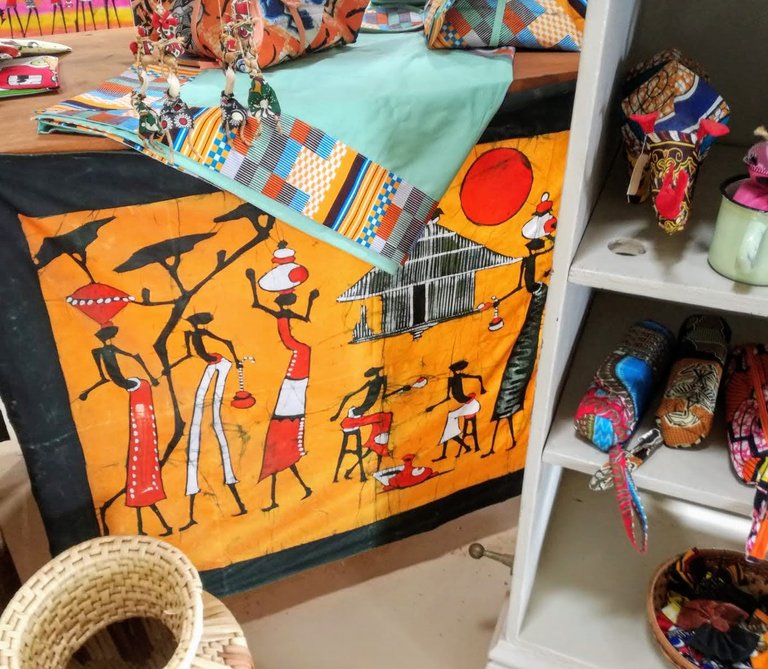 Some useful household items are all made out of fabric.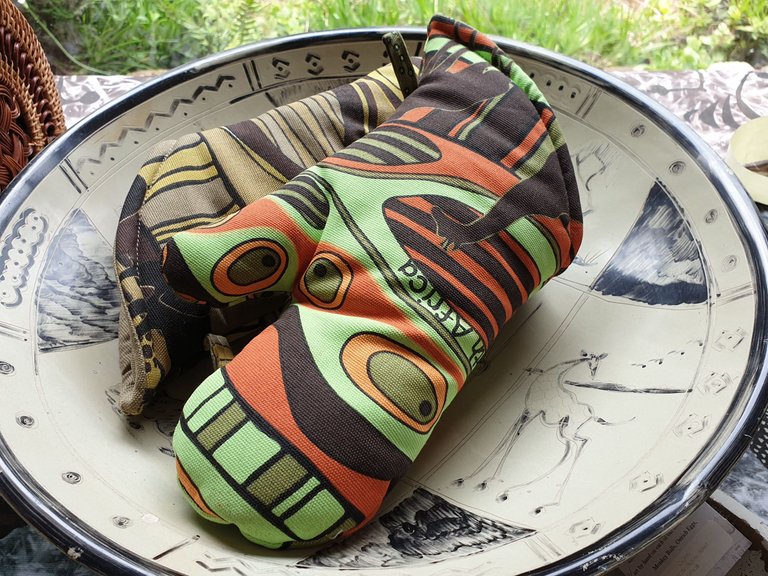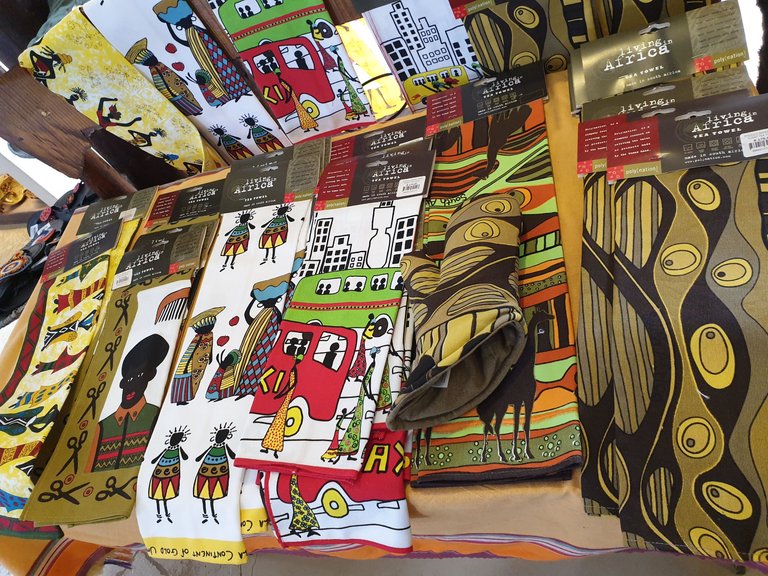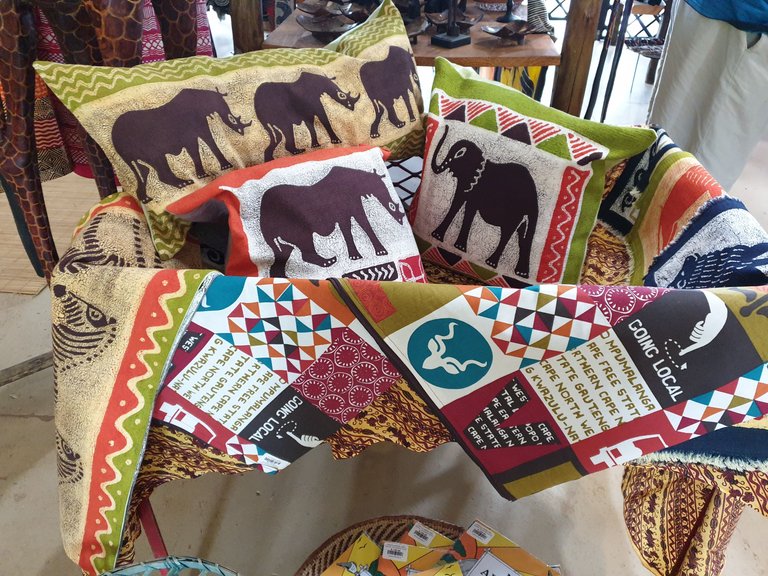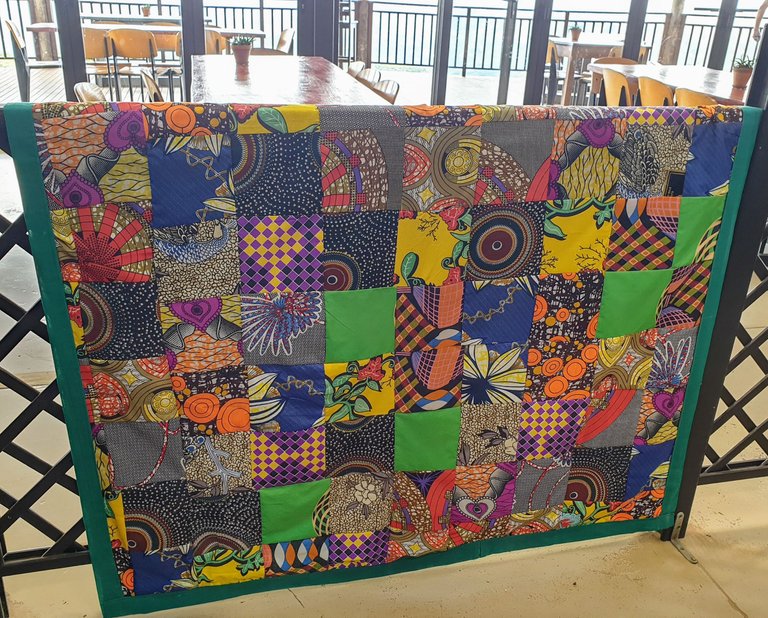 Lastly, some miniature shields covered in cattle hide that menfolk would use to protect themselves during warfare.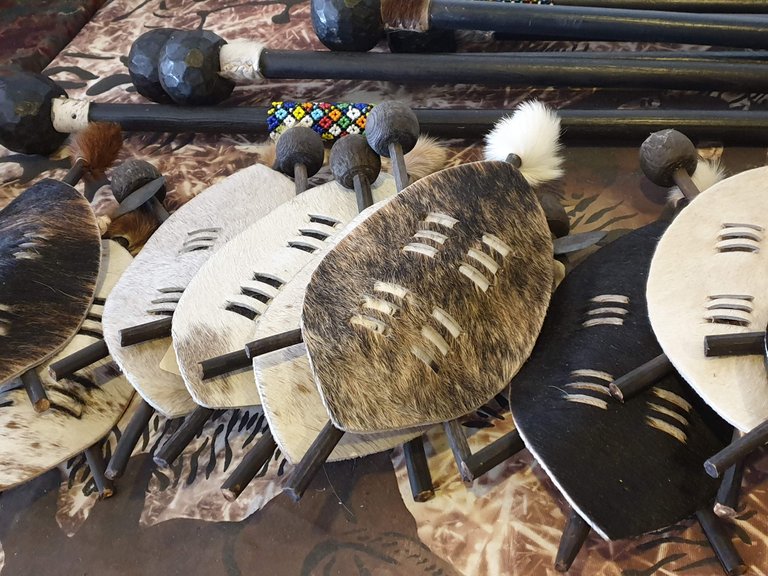 Do look out for @artywink's blog Market Friday / Visit to Phezulu Curio Shop to see all the unusual gifts and decor items, you will be astounded at the talent!
---
Hoping all my American friends had a happy Thanksgiving, and that you enjoy this taste of Africa as my contribution to the wonderfully kind @dswigle's #marketfriday as she is Giving Thanks: Mooning Hive, Books and Stores for Market Friday. Banner created by @zord189


Original Content by @lizelle
Thank you for stopping by
Copyright @lizelle – All Rights Reserved


Do you know this Badge?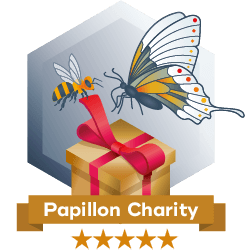 It says "Thank you for partnering with the Papillon Foundation by participating in the
Weekly Hive Charity Giveaway."
Do you want this Badge?
If you like this badge and if you want to help too, you can learn more about @combination and the badge in their blog post:
Some Exciting News! Badge release!


CLICK IMAGE IF YOU WISH TO JOIN SILVER BLOGGERS: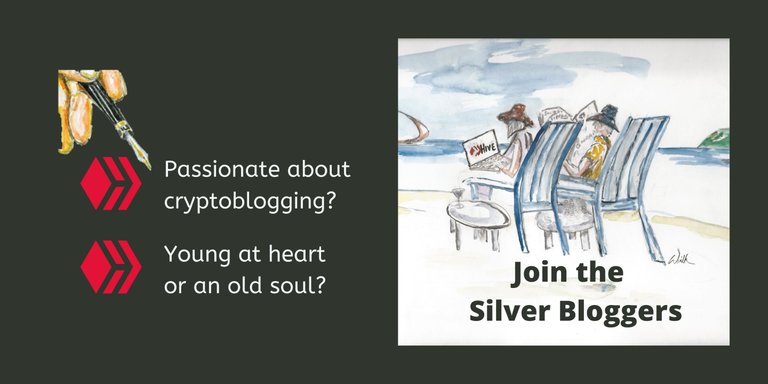 Artwork by @artywink
---

Banner created by @derangedvisions
JOIN Hive using my referral LINK