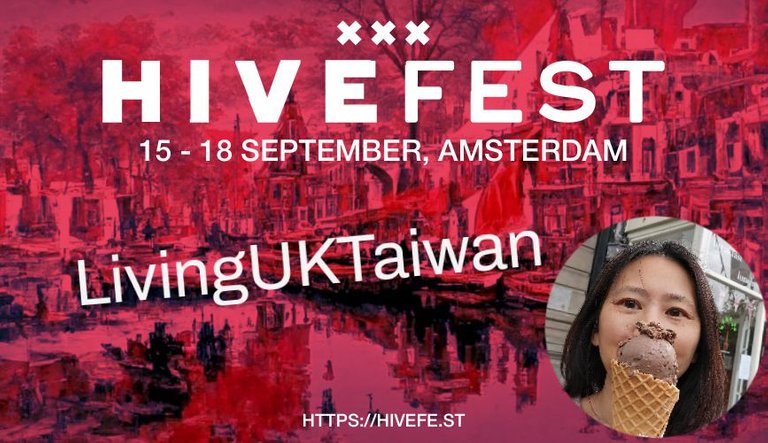 Back in 2019 I went to SF4 in Bangkok. That was a no brainer decision as many of my friends such as @travelgirl and @elizacheng and others from Team Malaysia were going. I even ended up sharing a room with @travelgirl even though we'd never met before and I don't normally like sharing rooms with strangers. We ended up having a great time.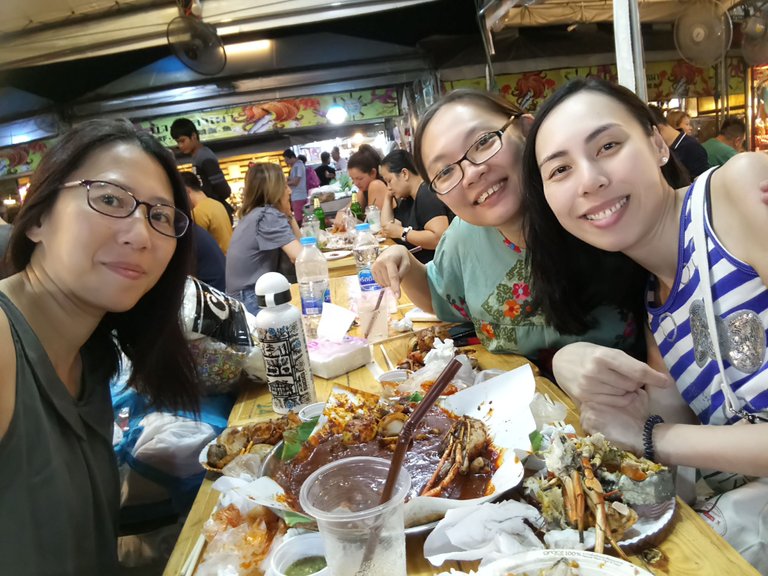 Me, Eliza and travelgirl on a night out the local market for yummy food
---
This year I don't think many (or any) of them are going. Amsterdam is half way around the world from Asia, and I know many have family commitments which makes it difficult for them to make a long journey. Part of me really wants to go again this year as it's only an hour's flight away from UK, but the other half of me is so worried that I'd be on my own as I'm not a very sociable person, and I'm not a party animal (that's what Hivefest is for!!😀) Plus I've only just been to Amsterdam for holiday a few months ago.
I've got to know a few Hivers a lot better in recent years such as @sjarvie5 and @zirochka, and since I know they're both going, this would be the perfect opportunity to meet both of them. And I want to meet again those who I met for the first time in Bangkok like my Pinmapple gang and also the wizard @gtg who is so sweet, like a gentle giant. Plus, it would be nice to meet some others from Team UK. I hear a few are definitely going such as @slobberchops and @starkerz both I met in Bangkok, @steevc I've communicated with a lot but never met yet, @tdctunes a relatively new account who will be presenting at HiveFest, and @adambarratt a user that I haven't had any engagement in the past. So far, TeamUK presence may be bigger this year.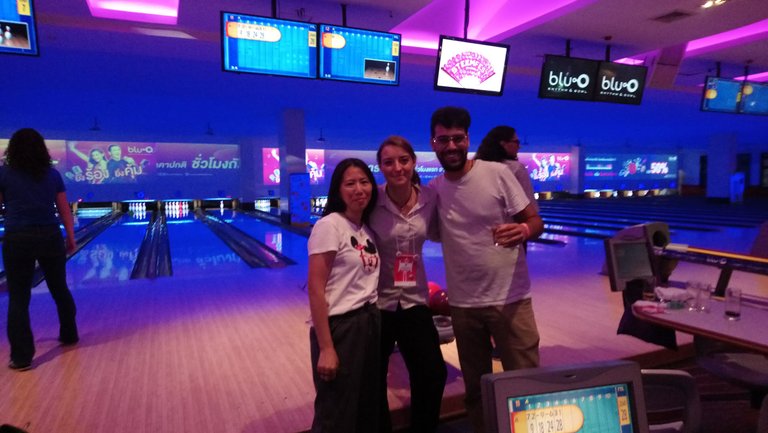 me and the Pinmapple team @lizanomadsoul and @martibis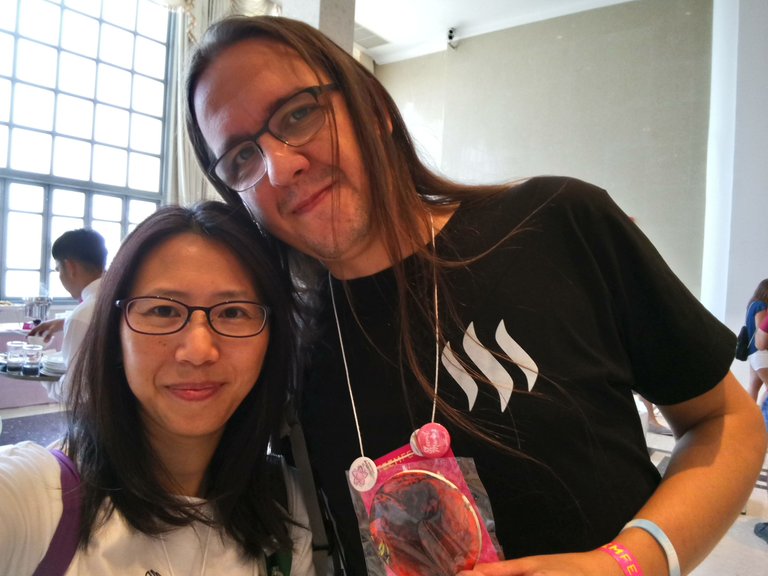 me and the Wizard @gtg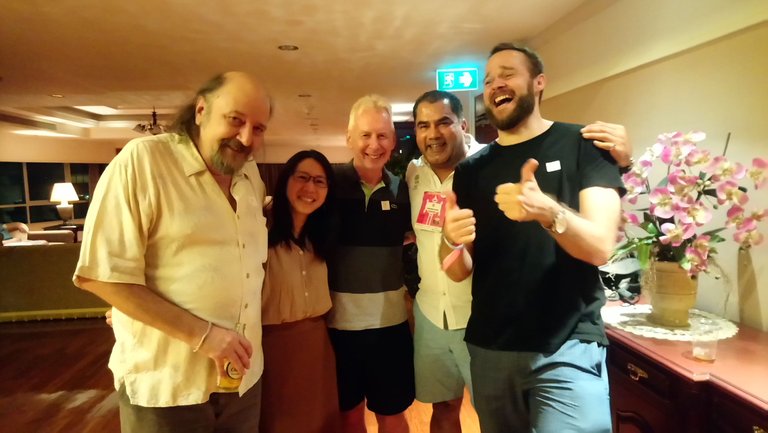 Team UK, @rycharde, me, @slobberchops, @goblinknackers and @starkerz
---
I've been checking out the flights and hotels since HF was announced in June. Hotels are another thing that's been putting me off as they are so expensive! The official hotel cost like 500 Euro for a capsule room with shared bathroom, and with me being the fussy me, I don't fancy sharing a bathroom 😳. Hence the procrastination. I guess at the back of my mind, I knew I'd be going, I just needed that extra push. That push came a few weeks ago when @acidyo asked if anyone from the OCD team was going to HF and was willing to do a presentation. Without really thinking, I put my hand up. I guess that was what I needed, some commitment to make me go. There was no backing out now.
---
So now, I'm all ready to go to HiveFest
Travel booked - I will be flying into Amsterdam, arriving at 6pm. Now UK have Brexited, it takes us forever to go through immigration 😡 By the time I check into the hotel I guess it will be 8pm. Hopefully I can still make it to the opening drinks 🤞
Hotel booked - I managed to find a hotel for under Euro 500 near RAI which is one of the main stations. I figured it wouldn't make a lot of difference if I don't stay at the official hotel as the HF venues changes all the time. Plus I get a proper room and private bathroom here ✌️
HiveFest ticket - bought already. Bummer, I just noticed you have a chance of winning a HF ticket if you create a HiveFest card. Oh well, I never win anything anyway
HiveFest card - done. As I said I'm a bit shy, so I opted for my chocolate ice cream image
Presentation - I have absolutely no idea what I'm going to present yet. Hopefully I won't mess it up on the day
Other activities - meeting new friends, rekindling with old ones. Pinmapple may be doing something during HF which everyone can get involved in but you didn't hear it from me
Post HF holiday - hubby will be joining me afterwards for a short break so he won't feel so left out with me going to Amsterdam without him
Countdown starting now....... will I see you in Amsterdam?