As part of the @valueplan stable of promotional funding, we've been watching for opportunities to take Hive global with conferences and gatherings where the outside world can learn more about what truly decentralized web3 has to offer.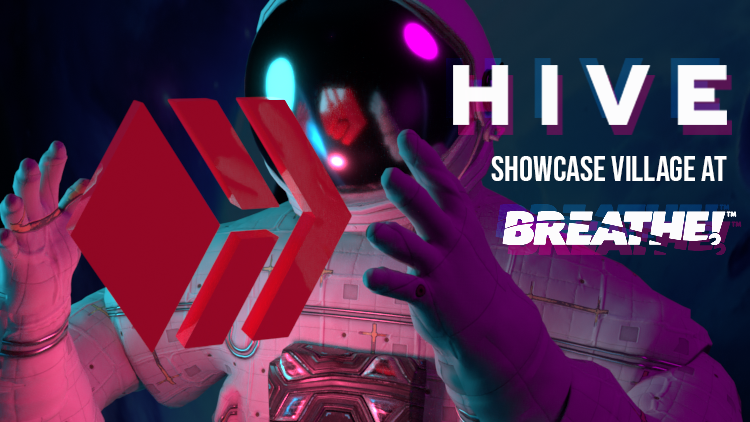 I'm excited to announce that we've been working on a full experience showcasing Hive at the BREATHE! Web3 convention, a major event happening September 13-15 in Las Vegas!
      Some of the biggest difficulties when explaining "Why Hive" are also some of its major strengths! Many of you know I'm pretty dedicated to finding ways to highlight those strengths for everyone, while working within some of the tricky situations that our unique circumstance creates. When you have no CEO, no founder, and no corporate ownership, it can be pretty tough to walk up to a major event or even to other businesses and expect them to be comfortable interacting with a quasi-anonymous founding member with no title from "a passionate global community." One of the other big hurdles is that events in North America are often driven by whichever corporate entity can burn the most money, and they can be absurdly expensive for very little return. For those reasons, finding the right places in the US to really work on brand recognition for Hive and Hive dApps has been an uphill battle. What most people forget is that during a bear market, Hive doesn't hibernate- this is when we thrive!
      With the economic and crypto spaces feeling the pinch, a lot of other chains and projects are being shaken out, are collapsing spectacularly, or are losing their dedicated teams. People who only know how to function in the bull market are struggling and directionless. There's a lot less noise right now, so it's an excellent time to stretch our funds further and start providing the world with some valuable signal. Hive solves a lot of problems, for all sorts of people with all sorts of goals. While our base layer is grassroots, community owned and developed and constantly driving towards decentralization, welcoming new users, developers, businesses and communities to Hive is a key goal. Conferences, conventions, and crypto-forward gatherings are a place we just really haven't had the manpower or resources to tackle- but this year I'm aiming to change that.
What is BREATHE! and what will Hive be showcasing?
      Check out this press release for the first of a number of pieces talking more about how Hive's community is at the heart of true web3 and for a quick overview of BREATHE! goals for the convention.
LAS VEGAS, NV - BREATHE! Convention has announced today that its "Center of the Universe Mainstage" sponsor Hive has established the Hive Village as part of its commitment to the projects involved in the Hive blockchain ecosystem.

Hive secured this Village by leveraging community funding to purchase individual exhibit spaces at BREATHE!, which allowed the ecosystem to give multiple projects exhibiting space directly on the Web3 convention's show floor at the Las Vegas Convention Center.

"At the heart of Web3 is the ability for everyone to move and engage freely while in control of their financial and social data, and the Hive blockchain was built with this freedom and growth in mind," said Crimsonclad from Hive.

"As the fast feeless platform powering a growing expanse of social media, games, businesses and community hubs, Hive is thrilled to announce community funding covering the costs to bring a group of amazing projects and a Hive network showcase to exhibit at BREATHE! Thousands of attendees to this premiere event can visit the Hive village experience to discover the power of the Hive social blockchain and claim a unique username and wallet that unlocks an entire ecosystem of projects. Powered by a community, open to everyone, and truly decentralized, the Hive network is a blockchain where the users, developers, and businesses that are shaping our connected future are supported in building a more effective and more human decentralized web!"

The commitment of Hive to its projects came at a crucial time in Web3 history as developers, investors, and enthusiasts continue to look for a return in momentum that propelled massive Web3 innovations since 2021.

"This is Hive's way of investing back into their own ecosystem, and they're true leaders of blockchain for bringing to life such a simple but powerful concept," said BREATHE! Co-Founder & CMO Stormie Andrews. "The Hive Village allows attendees to get the full scope of the Hive ecosystem, where revolutionary projects get direct exposure to Web3 backers and leaders that was otherwise impossible. It's a win-win for everyone involved."
Here's a point form list of key aspects of this event:
BREATHE! is a major convention event held in the Las Vegas Convention Center, one of the premiere gathering venues in the world
This web3 focused convention is centered on all things blockchain, NFT, crypto, defi, metaverse and more. One of the least recognized things about Hive is it's ability to power a fully interconnected ecosystem that covers all of these areas and beyond
Part of my negotiations with BREATHE! over the past month have been to take over a large portion of the branding and the floor space at the event, as well as to provide speakers and create onboarding opportunities for our network with the digital "swag bags"
We have secured over 800 square feet of floor space for seven booths: the largest being a main Hive.io pavilion area that I will be creating to represent our base layer and governance, to showcase our full ecosystem of dApps and uses, and to invite attendees to sign up on the spot and explore our projects while sharing their experiences outwards on social media from the event
Six dApps from around the ecosystem will be represented and attached to the main Hive location to create a "village" where convention goers can explore a wide array of possibilities on Hive directly with the project teams that range from gaming to social as well as multiuse community infrastructure. The Peakd, Splinterlands, Liketu, Wrestling Organization Online, LeoFinance and SPK Network teams will be attending in person and working with me to create an awesome Hive village experience!
The keynote main stage where speakers from other blockchain ecosystems as well as related major brands and tech leaders (like Google) will be presenting will be fully branded by Hive. That means Hive's logo and info will be the backdrop for a collection of all of the talks and panels held at the center of the event showfloor and will be included in all recordings and streams
Hive will have two main stage keynote speakers included in the convention scheduling. I'll be presenting a talk on behalf of the Hive network, as well as another keynote by @aggroed
There will be a number of other branding aspects to the conference that Hive will be included in, which covers everything from press releases to physical items/conference literature and local Las Vegas promotions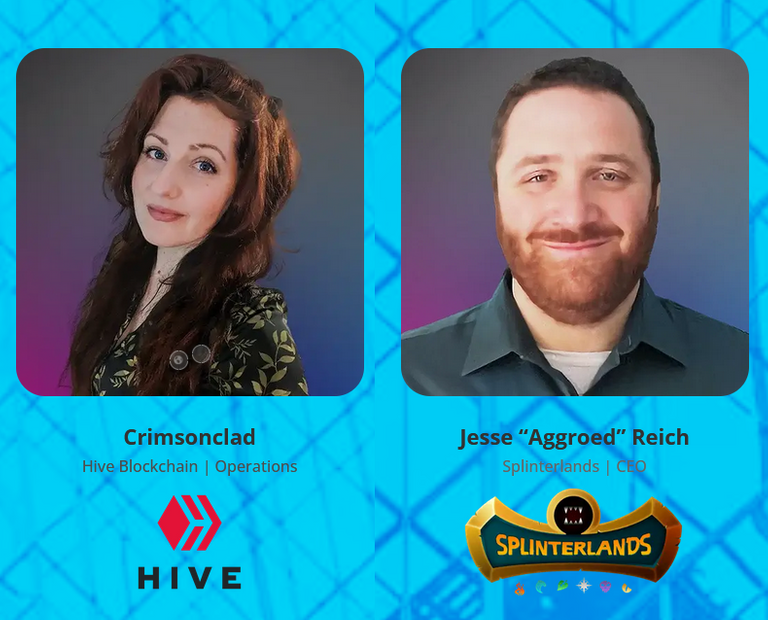 As laid out in its scope for funding, major conferences and conventions are a big part of our focus this year, and we're specifically negotiating hard to make sure that we're stretching our funds as far as they can go. In this case, I am taking on a bulk of the organization, coordination, planning, graphic design, writing and other tasks to make sure that this event becomes a blueprint that I can help repeat with many teams for future success. The expectation is never that people should be unpaid or undervalued for their work, but with this and some of the other large events I am working on for this year, I will not be creating any line items for these tasks. All funding secured from valueplan will go towards event needs and costs directly. I have a lot of talents that I can contribute both for Hive and for all of our attending teams that will save us a fair bit over the course of this event!
      I believe strongly that we can present a professional and business minded event made better by the fact that we are an incredibly strong community, and all of my volunteer work supports this goal- it is very important to repeat and note: Valueplan does not pay any 'salaries', nor are any funding aspects of this convention going towards organizational overhead. I'll be creating a space where I can highlight all of the projects building in our ecosystem, as well as working on showcasing the capabilities of the base layer and the benefits of our governance. The dApp teams that are coming are also pitching in and deserve some big recognition; the blockchain will be providing the total costs for the physical space, the branding, building and outfitting of booths and the village structure, as well as for promotional materials on their behalf. Each of our project teams will be covering their travel and are making the time and effort to help me create an incredible overview of what Hive has to offer. As more events and opportunities are identified in the future, I'll be working with all of our dApp teams that are close locally to provide support and services representing the platform via all of the amazing things we do here.
It's daunting to go to a big new event that's working with some of the biggest names in the tech industry and say, "I'm quasi-anonymous but I'm a member of the strongest blockchain community in existence, and you need us at your event. We don't have a company, an address, or a CEO, but we have people shaping the world. Trust me, and give me a massive chunk of your convention to show you how."
      We've never tackled anything like this- specifically because it is really hard, but we don't know where to best direct our efforts until we try. It's a lot of moving parts, a lot of preparation, and honestly, just a ridiculously huge amount of work. I'm going to be reaching out to every dApp, to a ton of community members, and I'll be building a team out further to take this and some other big events as far as we can make it go. Using funds on behalf of the platform as well as all the people and projects building here is something that I will continue to champion, but I am probably going to need a bit of help. If you have thoughts, feedback, questions or comments, please let me know here or wherever you are comfortable doing so. As we get closer to the conference we'll be sharing more and more about the event from our official communication platforms!