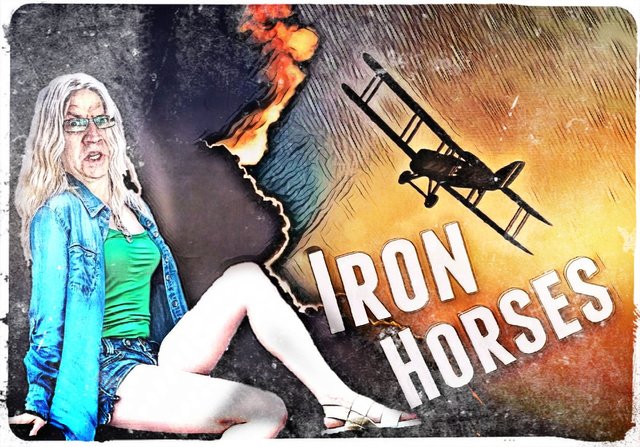 I closed my eyes and I was back there. The rock, Timanfaya. The volcano that the locals had spoken of in hushed tones.
The volcano that Big John, he of the face like a beef Tiger had told me I must visit.
The shrieking fury of the winds had been deafening that day at the peak of that fiery eyehole into hell but deafening as they were, they were no match for the screams.
The screams that haunt me still.
I clutched at my jug of beer. It might be piss but it was just the port in a storm that I needed at that moment.
Big John looked over at me sympathetically. He still stank of last night's vagina and his red face was redder than usual as if he had been inflating a penis-shaped rubber horse to ride around town that night.
Briefly, I wished for such a horse myself. Perhaps I could use it to float off this blasted rock to freedom.
No. I wasn't floating off here. If that I was certain.
Ya enjoy it then! Soomat else ain't it?
Big John gabbled at me.
I lowered my head briefly before raising it and grimacing in return.
Still can't understand a fucking word you say. But... aye, it was impressive.
Despite the words, inside I quailed once more thinking of that awful, broken mountain and the screaming that echoed at every turn.
I motioned one of the locals to serve me more camel piss. He smiled and uttered something in the local dialect.
Grande, Poco?
He looked expectantly at me, waggling a small glass and a big glass.
I was not the clueless novice I had been when I had washed up on these broken shores and growled my choice in his own tongue back at him.
Mi sabor es de la noche.
I clicked a finger threateningly at the big glass.
Soon enough it was plonked in front of me, frothily overflowing with the local mad-water.
I thought back to the volcano.
I had not been the only pilgrim to its peak in the search of answers. There had been a party of us. We had travelled on a large wagon passing many others on smaller carts on the way.
All was well and my heart felt light at finally finding a way off this shit-heap in the Atlantic Ocean.
We passed through a shattered landscape of broken rock as far as the eye could see. The guide advised that these were the now frozen lava plains.
It was then that the screaming started.
One of our party of pilgrims, a small redheaded boy about two was thrashing in his seat, shrieking as if possessed by the furies.
A bounteous boobed maid tried to placate him but to no avail. I turned my head and tried to ignore it, it wasn't as if the boy could scream forever, was it?
But the screams never stopped, even after we reached the summit.
What the hell is wrong with him?
I demanded of the maid.
I think the Little Boom is teething.
She replied casually as if his screams were not a cheese grater on the soul.
Amidst the screams, I searched the summit for answers, for a clue of how I could escape this barren bastard of a hole.
There was nothing.
Nothing.
And then... there was something.
Far off in the distance I saw iron horses claw their way up into the sky. On silvery wings they flew until they were gone from the eye.
I knew then I had my answer. I would find this place of the flying horses and ride one.
Ride it to glory out of this place. My mind was set, I would aim for Friday.
Finally, escape.
I clashed my jug of piss against Big John's and cried...
FREEDOM!