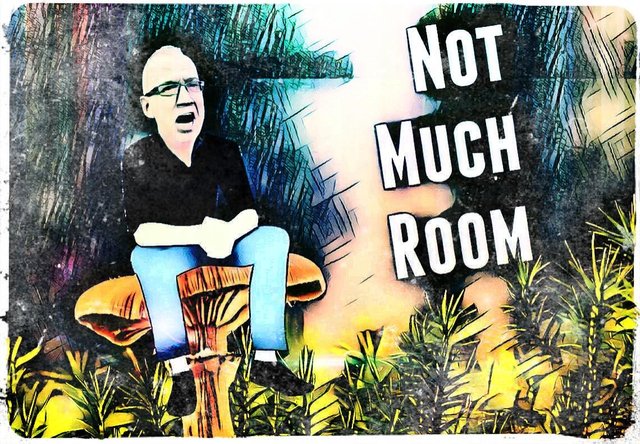 Hey. Do you wanna come in the back, have a look at summat?
The Bear-Man growled dauntingly through his thick and curly black beard.
I had only just arrived in his speciality beer shop and it seemed that already the Bear-Man was up to his come and get murdered antics.
I looked at him and then to the back where an open door brooded menacingly.
It looked very dark behind that door. Very dark indeed.
I had no doubt in my mind that if I went in the back I would be drowning in penis & murder soup faster than you could say hot-dawgy-tarnation.
In the back you say?
I played for time whilst assessing my combat vectors.
Aye, come on. Ah got summat special for ya...
He gave me a gnarly wink as if I was a maid and he a powerful French Banker.
I hesitated a little.
Summat special he claimed. Was I about to be cruelty teabagged before being bundled in a box and shipped off to a Saudi Prince?
Not again.
Come on... It's something you will never have seen before!
The Bear-Man urged as he walked past me toward the yawning black emptiness of the door at the back.
I've seen a lot of things.
I said with steel in my voice.
I was half tempted to give him the whole something over the something of Orion speech from Bladerunner but I couldn't remember it.
Come on, stop being a narsole. You will never believe what I've just got in.
He was standing by the door now, his middle finger twitching at me, beckoning me to my doom.
This time I knew it was for real. If I went over to that door I was a dead man. Or a Saudi Prince's penis-puppet. I wasn't sure what was worst.
Come on. I'll give you one for free?
BASTARD!? he said the word that is Kryptonite to all Scots.
I found myself walking over.
Go on what is it then?
I grudgingly mumbled as I stepped up to the dark doorway.
Mushrooms. Have you ever had a mushroom beer? Not just about old mushroom either... porcini mushrooms...
He held a can out to me.
It was a black can. Dark and foreboding. I reached out and touched it. It was cold. Cold and evil.
Ugh, no. No. You cant make beer with mushrooms, that's obscene!? Who would do such a thing? I don't want it, it's a foul idea. Yuk. Utter boak material. It will taste of shite!?
I flinched and attempted to hand it back to the Bear-Man.
He held a hand out to refuse me.
But it's free... Surely you won't let me down?
He uttered softly.
I... I...
I fluttered weakly.
I'll take it...