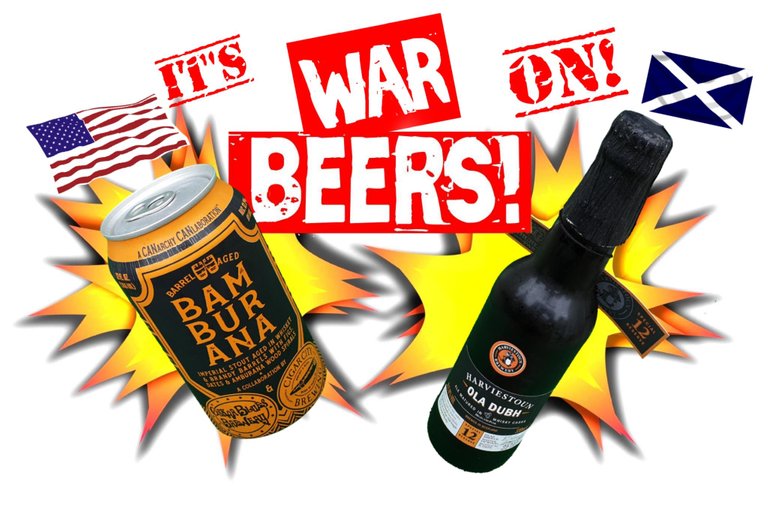 Pre hardfork Saturday!!!
And it's WAR!!!
A TRANSATLANTIC WAR OF THE BEERS!!
Yes, we have a barrel aged beer from Murica! And a barrel aged beer from Scotland!
Who will win this incredible battle? It's all to play for! Fortunately, we have, in myself, an incredibly independent unbiased judge who in no way will let external influences affect his choice of winner...
I am very excited this week, the pair of them look like fine beers indeed.
You could say. My udders are aquake with what's gonna shake. As I am led to believe they say in Tennessee.
So without further ado let us get to the tasting.
The first bombastic beer will be...

This is a MONSTER!! Aged in both whisky and brandy barrels. And created with Amburana wood chips thrown in... I don't even know what that is.
Hot Donkeys, Daddy's got a fizzy Bentley in the downstairs garage!
Let's go!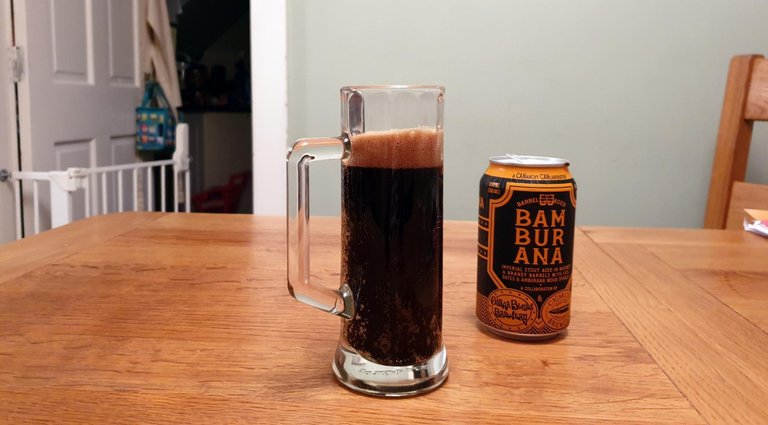 Look at this thing, it manages to be both despairingly black and caramel at the same time. It's like a Doberman!!!
A sexy whisky and brandy flavoured Doberman!
It's not often I walk dogs in my mouth but tonight is the night.
This is a beer almost beyond compare, it sits astride both worlds of whisky and beer like a Colossus!!! I like it very much. It startles with whisky settling into brandy then sweet treacle toffee with a deliciously smokey madness straight after.
Not sure about the wood spirals but it's magic. 9/10 booms!!
Amurca!! Nothing can stand against them it seems. Nothing.
So let us move on to the plucky underdog of the Scots. The beer aged in 12 year-old Highland Park whisky barrels!

Funnily enough, this beer is based on an old favourite of mine, Old Engine Oil. It is quite the famed and distinctive beer.
But how does being aged in whisky affect it? Some say you shouldn't mess with a winning formula?
Should you?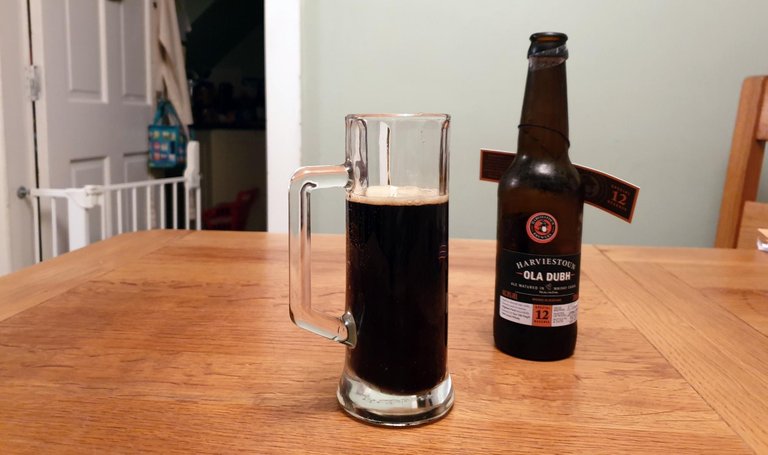 A fine leathery looking black. As if someone had rinsed a henna tattoo into a glass and stirred in some arse muck. In a good way of course!
To the tasting, c'mon Scotland!!!
What in the fucking blazes is this lame shit!? Is this how William Wallace would have faced the English? NOOOOOOOOO! THIS IS A DISGRACE!
How could it have betrayed me so. Traitor beer tastes like weak wankage. 4/10 booms.
Hmmph, well done America... This time.
That was all experience and a half!!
I'm off to get drunk. Happily so!
Have a great weekend everyone!!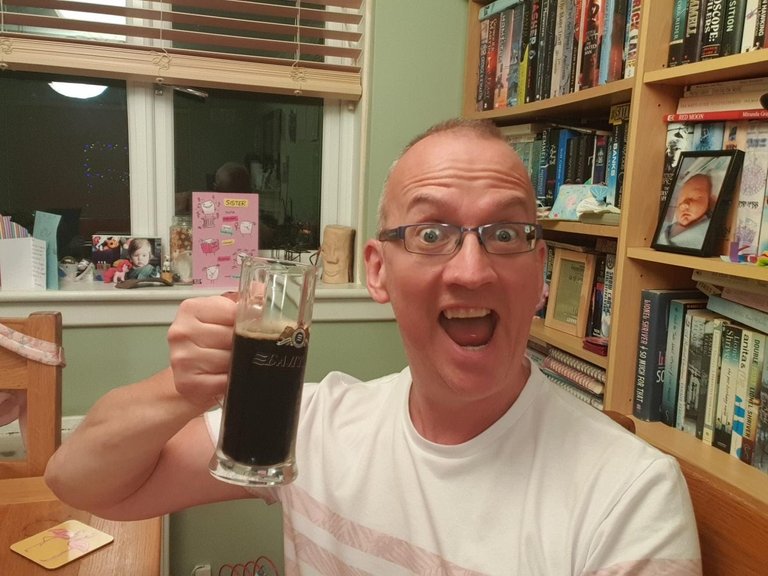 Cheers!