Maybe I'll just start living more.
That was my first thought today when I woke up.
Normally, by now, this far into the year, I'd be busy with work.
Due to budget cuts along with plenty of uncertainty in this world, and like many others on this planet, I've yet to receive that late evening text: "What time will you be in tomorrow?"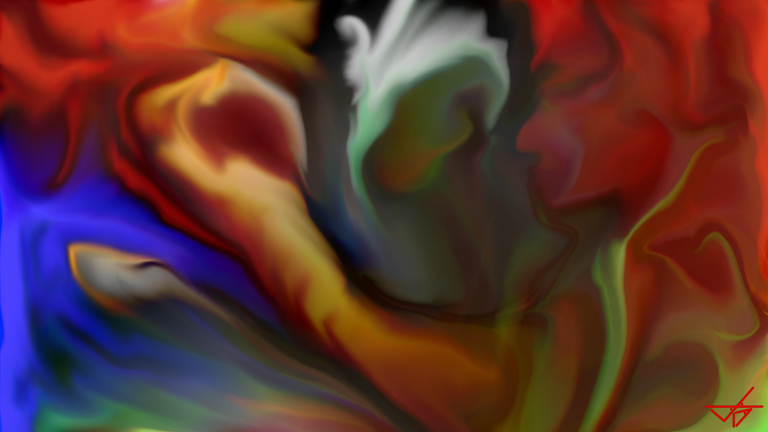 I Quit.
Roughly seven years ago I made a tough decision that was so incredibly easy to accomplish, I can't believe I didn't do it sooner.
I had spent years working my way up the corporate ladder.  What started out as grunt work in my late teens turned into the career I didn't know I wouldn't want.
By the time I decided I was bored and unhappy, I was both directly and indirectly in charge of hundreds of people.  Probably two months away from turning that into thousands of people, since the next step was in the works and 90% guaranteed according to some of the most reliable people I ever got a chance to meet.
Listening and talking.
With every step up, I'd find myself doing less work and more sitting on my ass, talking on the phone, writing emails, sitting in meetings, dealing with problems, coming up with solutions, then making everyone else do the actual work.
One tiny oversight or a new curve ball meant more sitting on my ass, talking on the phone, writing emails, sitting in meetings, dealing with problems, coming up with solutions.
The pay was great, but that's all I did, and I knew it would be far more of the same damn thing, for the rest of my life, if I kept going.
With every step up, I always became the one who was in charge of me at the time.
Many of those people did not have direct experience with what they were in charge of.  Every time they'd move on, I'd take their job, fix all the problems they ignored or couldn't figure out, then coast along, waiting for the next opportunity.
I knew I'd be bored, for the rest of my life, if I kept going.
My entire existence was on autopilot.
Work.  Music.  Drink.
That's all I did.
Wake up.  Go to work.  Go home.  Turn on the tunes.  Crack open a beer.
I would be at work, sitting on my ass, waiting impatiently, wanting to go home so I could sit on my ass some more, with a beer.
People thought I traveled and went on a lot of vacations because it would be mid-January and I still had a tan from sitting in the sun, listening to music, and drinking beer until my buzz was enough to convince me my life was actually worth living.
Needless to say, my beer budget was steadily increasing over time.  You'd FOMO if I put that line on a chart.
I remember a coworker/friend sensing there was something wrong with me.  We got to talking and she recommended a book.  I don't want to say which book but she even gave me her copy.
No.  It wasn't the bible.
Basically some self-help advice disguised as fiction.  Instead of this reading material tricking me into accepting a shitty life simply by following a few easy to use thought processes plus maybe quit drinking, I saw through this madness then quit my job about a week after giving her the book back and saying, "Thank you."
One could jump to many conclusions now.  Was I only making things worse because I couldn't go a day without many drinks?
The career didn't trigger the alcohol.
What started that was arriving home one day, to silence.  Walking to my daughter's bedroom, opening the door, and seeing everything gone.  All that was left was a pile of trash in the middle of the floor.
That was probably six years before deciding to end my professional life.
A sight that still haunts me to this day.
Everything I worked for and my only reason to wake up feeling good, was gone.
It was my fault as well.  I was the one who ended the relationship.  The trust was gone.  The problems only got worse after being told they'd be better, constantly.  Beyond repair.  To the point where I couldn't stand the mother of my kids, and she was only pretending to love me.
Lived in that quiet house for a couple months, alone.  A few beer and some music was all I had to numb the pain and drown out the silence.
I knew there would be consequences to ending that relationship but I had no idea how embarrassed I'd feel after losing nearly everything my peers admired about me.
There I was in my early twenties.  Already with a family.  Nice house in a nice neighborhood.  Mowing my lawn.  Kids are over there playing.  Beautiful woman keeping me in line.
One sentence was all it took to lose all that.  An ounce of truth was all it took to pull the mask of perfection off of a lifetime worth of lies and heartbreak.
She had a bad habit of being unfaithful.  A guy can only take so much.
Work was all I had left so that's all I focused on, for many years, until I decided I wanted to break up with that, too.
I knew I had a lot of money saved up and some mature investments, but I forgot about the part where once you give up, you lose everything.
If I were to fill in the gaps plus write about even more times I've given up on things simply because I'm unhappy for extended periods of time, I'd have an entire novel worth of a life nearly wasted.
Had the day off again today.
Probably the nicest day of the year so far.
Decided to go for a ride.
Dirt biking has been a huge part of my life since the age of eight.  No matter how hard I crash or how far I have to walk because I ran out of gas; it's something I'll never quit.
Found a new path today.  I think animals made it.  Slow going.  Branches and downed trees every few meters.  For the first real ride of the year, it was hell.  All I wanted was a nice stretch of open area so I could go fast and cool down.
No dice.
For over an hour; hard work, sweat, bumps, scrapes, scratches, and bruises.  The whole time I wanted to turn around but instead, kept going.
The trail led nowhere.  Ended next to a pond I wouldn't have known about had I not cut the engine, steadied the bike, and went for a walk.
I spent two hours trying to make friends with a beaver who didn't want to be friends because I don't know how to socialize with beavers properly.  Throwing rocks near them so they smack their tails on the water and make a big splash is cool to look at, but typically frowned upon in their society.
Eventually it decided to just stay in the house so I thought I should get out of there in case there's more and they're planning some kind of a plot to get revenge.  An army of vindictive beavers is the last thing I need right now.
So I hopped back on that bike to do the same thing but in reverse, all the way back to a series of gravel roads leading home.
The entire time dealing with the chaos wondering, why am I even doing this?
Then I remembered.
I had purchased this motorcycle used, with some of the savings I had stashed away after hitting the magic life reset button.
Even though I'll still have a drink from time to time, I bought this bike to celebrate the fact I had shaken a severe addiction, went through all the nasty withdrawal symptoms, and had five months clean under my belt.
Every time I fire up that engine I'm reminded of how much pain I've felt and how I can live through anything.
The world was preparing me.
So today when I crashed at moderate speed for no good reason at all, on that perfectly fine stretch of road even an amateur could conquer...
I did not feel a thing.

Credits:
All art and images seen here were produced digitally, by me.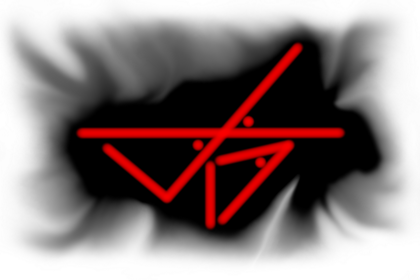 All content within this blog is 100% organic ACTUAL CONTENT and contains no paid vote additives!
"Today's art was something I made long ago."
"It's called: I'm Missing Something."
© 2020 @NoNamesLeftToUse.  All rights reserved.