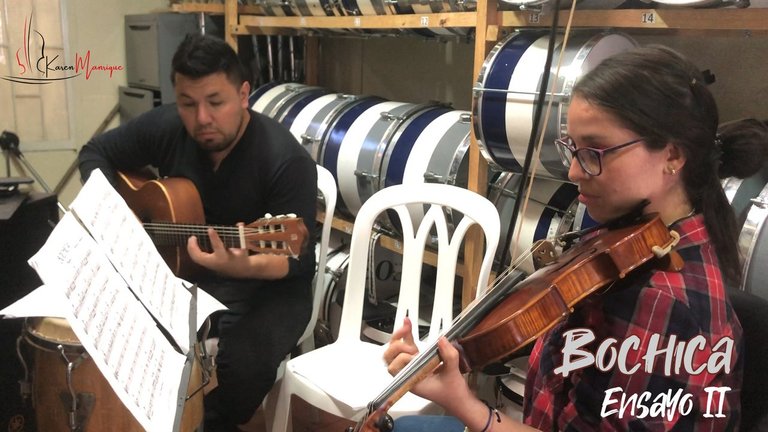 Sabes que estoy preparando una presentación para diciembre con mis alumnitos y debo me pidieron el favor de regalarles una serenata para ese día y con temas colombianos 🙄 como ya saben muy poco conozco, así que ese trabajo se lo deje a mi compañero que tocara conmigo ese día.
Ya este es el segundo ensayo que realizamos para la serenata, debemos ensayar varias veces para que nos quede muy bien y si escucharon el primero, notaran que hemos mejorado mucho 😊, esperando que la presentación nos quedo muchísimo mejor. Este tema se llama Bochica es un bambuco colombiano de Francisco Cristancho, compositor y músico reconocido.
¡Espero que lo disfruten! 🎻

You know that I am preparing a presentation for December with my little students and I must have been asked the favor of giving them a serenade for that day and with Colombian themes 🙄 as they already know very little, so I left that job to my partner to play with me that day.
This is the second rehearsal that we do for the serenade, we must rehearse several times so that it fits us very well and if you listened to the first one, you will notice that we have improved a lot 😊, hoping that the presentation turned out much better. This song is called Bochica, it is a Colombian bambuco by Francisco Cristancho, a well-known composer and musician.
I hope you enjoy! 🎻

Aquí está el enlace de YouTube / Here is a YouTube link:


Gracias por venir. Te invito a que vayas a mis entradas anteriores donde realizo Cover de Temas, aquí están
Thanks for coming. I invite you to go to my previous posts where I do Cover of Themes, here they are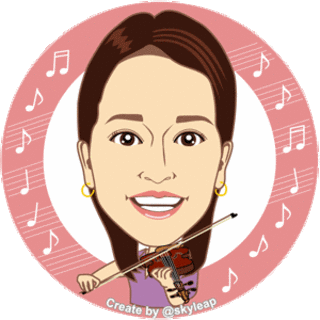 Puedes ubicarme por mis Redes Sociales





You can locate me through my Social Networks