7-11 is by far the most popular minimart in this country. I think that you could suggest without much difficulty that there are entirely too many of them. I once lived in a city with only 40,000 residents and as i can recall there were 14 of them just in the "metropolitan" area.
There are 2 things you can count on at every 7-11: People are going to block traffic by parking improperly in front of it, and tons of plastic bags are going to be given out for just about anything.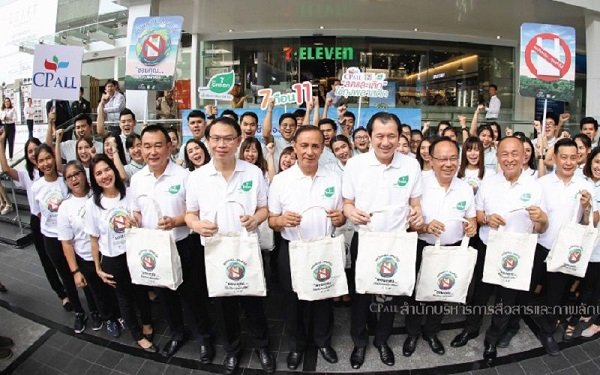 source
In a recent announcement, the top brass at 7-11 has stated that they are going going to do away with plastic bags, first at just over 100 stores as a test, and then a nation-wide ban across the entire nation. This is definitely a very good thing.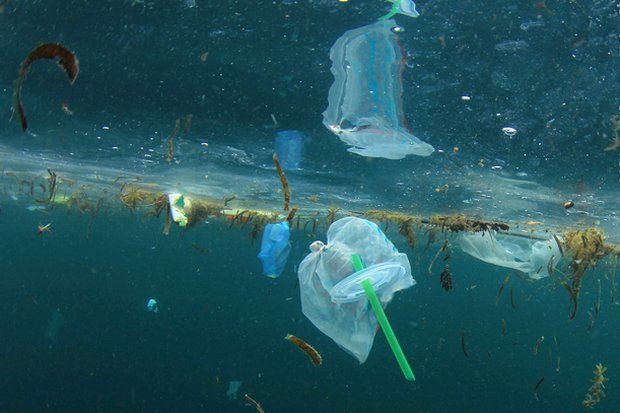 source
As an ex diving instructor in the Andaman sea, i can personally attest to the fact that these bags are friggin everywhere and while it isn't entirely 7-11's fault, there is no denying that they are a major contributor to the problem.
I have been in 7-11, purchasing trash bags, which were made presumably of plastic (sorry, but i need bin-liners) and these bags were already in a plastic bag (with a handle) and they by default put the bags that were in a bag, in a bag. The staff members are like automatons and will immediately reach for a plastic bag regardless of your purchase. I no longer smoke, but many times i would buy a pack of ciggies and they would put those in a really tiny plastic bag, which is ludicrous.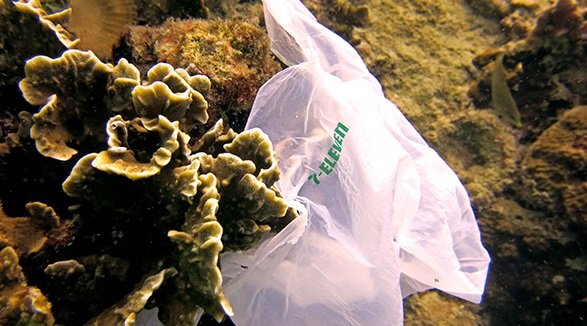 source
most dive trips are enhanced by some level of plastic pollution in this country
Now it is unfair to say that 7-11 or any other business is responsible for these bags ending up in the ocean and a lot of the environmental contamination can more likely be attributed to the lackadaisical attitude of the population towards littering and also the abysmal state of the country's waste management. However, this ban by 7-11 is step in the right direction as it has worked in other countries such as Australia, where it is almost impossible to obtain a free plastic bag for just about anything.
Now here comes the cynic in me!
Thailand is a country with a tremendous plastic bag addition due at least in part to the fact that a great portion of the population gets around on motorbike and therefore their purchases hang off the handlebars / mirrors while on their way home. Unless 7-11 or the government or whoever, is going to make reusable bags available for free or very very cheap, the population is not going to take kindly to this bag elimination, regardless of the obvious environmental benefits.
Also, 7-11 can pretend to be concerned about helping the environment but I would be willing to bet that the top management is elated that they can claim to be environmentally concerned when a side-effect of this policy is that they are going to save a tremendous amount of money on their bottom line as far as costs are concerned. Think about it: If environmental preservation was 7-11's primary concern, why not just transition to paper bags, or the plastic alternatives that biodegrade or dissolve in water? I'll tell you why: Those things are expensive.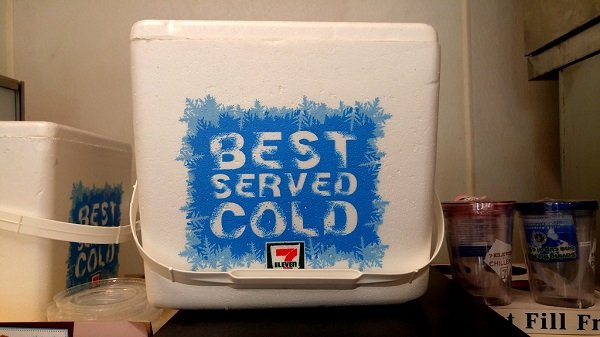 source
anyone selling Styrofoam coolers doesn't get to claim that they have an "environmental agenda."
This way, 7-11 gets to cut costs and look like a hero at the same time. Plastic bags will still be available, they just wont be free.
Don't get me wrong: I am happy this is happening and I'm for it! But the country needs to start investing in better waste management since so much plastic ends up in the environment due primarily to the lack of infrastructure and education, not so much because 7-11 gives people something to carry their purchases in.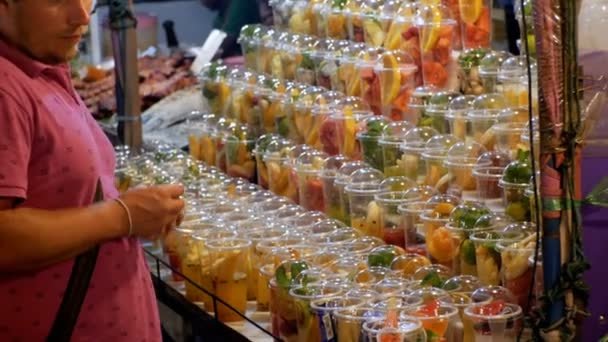 source
Also, this doesn't address the "market fiasco." Outdoor markets are immesely popular in Thailand and with good reason. I can only presume the surrounding countries are the same. Everything... and i do mean everything in these venues comes in plastic, sometimes multiple levels of plastic and a plethora of single use cutlery. If you have a chance to go to a market go take a look; the amount of single-use plastic that is given out at every one of these places in a day is just staggering.
If I was a gambling man, I would say that this new policy of 7-11's will be met with backlash by an unconcerned public and this new decree will go by the wayside once the news stations stop talking about it. In my opinion it will be like the nationwide "100%" strict enforcement of motorcycle helmet-wearing.... which lasted about a month.