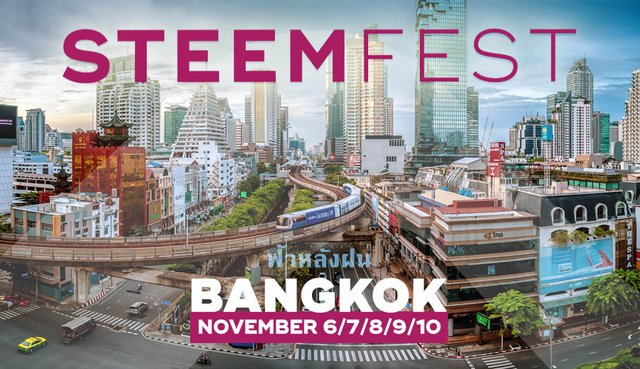 So this week we had a very short notice to write the post for our individual roads to Steemfest. Hence that I'm a bit late this time. But it's still Sunday somewhere (at least in Mexico where @anomadsoul is now) so I'll still share my upcoming journey.
The road to Steemfest comes with hurdles
Just like in the previous two years, this time my journey will be one of 'last-minute undertakings'.
The one difference is: I have to travel a bit further than when Steemfest was in Portugal or Poland.
Unexpected hurdles have been (and still are) in the way of getting things done reasonably in time.
My plan was to have the plane tickets by the end of July. Well, I don't have them yet so I think it's safe to say that I'm on the late side of things. 😆
I won't bore you with all the happenings here lately, but let's just say that one of those happenings was a bad buy in regards to a car, which left me with one car driving perfectly but no test or tax on it, and another one (the one I just bought) not driving perfectly and stuck in the garage for weeks, and not worth the money it would take to get it fixed.
Lucky for me the person who sold me the car seems to be honest after all and it's looking like I am getting my money back, which will then buy me half of the plane tickets needed, and my old car ready for the test.
The incorrigible optimist that I am, I believe that it will happen, and so it will.
So I haven't paid the plane tickets yet, nor the hotel or the Steemfest ticket itself. But I will tell you all about our journey once I got that all sorted.
My road to Steemfest by car and plane
Although I haven't booked anything yet, I have been mentally booking for a long time now. I've scoured website after website and due to this, I'm quite sure I've found the best one(s) to deal with to book our tickets.
The most likely route we'll take will be from Shannon Airport in Ireland, which is only 1.5 hours away from us as opposed to the 2.5 hours it would take us to get to Dublin. Of course, this can still change, but I hope that Shannon will be our place of departure. Funny enough, all flights I saw from Shannon somehow seem shorter than the flights from Dublin... And, as a HUGE plus, I've seen cheap enough flights with Singapore airlines. Singapore airlines is usually quite pricey, but somehow their flights from Shannon aren't. It would definitely be my airline of choice. Their service is unsurpassed to any other airline I've ever flown with, and with 3 of my 4 kiddos being quite young and not easy to please, this would be a huge relief. But still too early to know for sure if we'll be lucky to be flying with them.
Now, depending on which airline we'll be flying with, we'll have a stopover or two.
The first one will most likely be in London. However, I've seen a flight with Turkish airlines that would take us to Istanbul first and then straight on to Bangkok. Our total travel time (including driving to the airport) will range from anywhere between 17 to 30 hours. It's needless to say which one I'd prefer. I'd pay more if I'd be spared the extra hours with my kids complaining that they're bored or that they can't feel their butt anymore from sitting...
Then once we get to Bangkok, it should be smooth sailings. I haven't made my mind up yet about whether we should take the train to the hotel or a taxi. We will only have a backpack each, so no dragging suitcases around. And the kids love trains. But of course, it all depends on just how tired we all will be. I am hoping for an overnight flight, which should take some of the issues of not being able to sleep away.
Either way: I hope to see you all there!
Thank you for reading!