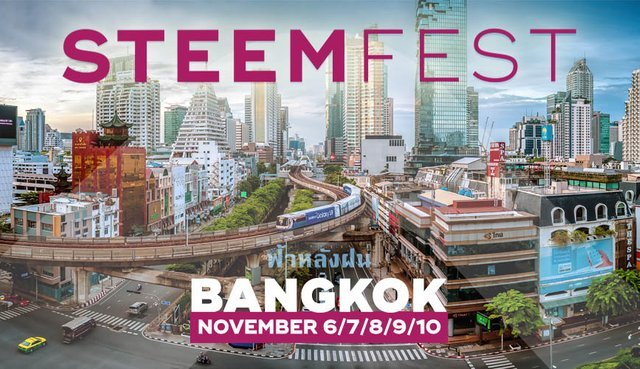 OK, so this time the #roadtosteemfest is a bit of a different one to deal with.
@anomadsoul asked us to tell three truths about ourselves, and one lie.
I think this will be a fun one once I get to read everyone's posts on this subject.
It sure lets us get to know each other a bit better. Let's hope people won't remember me
from the lie I am about to tell you. Trust me, this is a hard one...Also, a good way to figure
out who actually reads (and remembers) my posts, because I think I've written about all of those before.
Except for the lie of course. But I won't hold it against you if you don't know any of it.
So let's get to it!
1. I became friends with the son of the president of Indonesia
When I was living in Jakarta, Indonesia, I had a peculiar group of friends. I was the only female in our 'gang' and the others were, well male of course, but also cops. Believe me, these guys did everything others were forbidden to do.
They drank, did drugs, and that's just the tip of the iceberg. Everything that was confiscated was fair game.
I was so young at the time, and maybe a bit naive, and fearless, so I partied with them as hard as they did. Great times!
So one day this guy was with them and he introduced himself as Tommy. Nice guy, had a few drinks with him and a chat.
Then he told me I should bring in some of the 'good stuff' (meaning ecstasy or MDMA) the next time I went home to the Netherlands and traveled back to Indonesia. He would 'write me a letter' which would get me through customs no problem.
Of course, I wasn't that naive, so I scolded the guy, told him he could stick it where the sun doesn't shine and walked away from him. A friend asked me what he had said, so I told him, still angry and fuming. My friend laughed. I still didn't think it was funny and got angry at him too when he explained that the guy I just talked to was Tommy. 'So? Who cares what his name is?'
Still amused, he then said: 'Tommy Suharto, the president's son.' President Suharto was the second president of the Republic of Indonesia and his son...well, let's just say he had a reputation...
Of course, I never took him up on his offer, and it's a good thing I didn't because it didn't go very well for his family shortly after that. However, we had a good laugh about it and became friends.
2. One of my 'jobs' was smuggling when I was traveling
I know what you're thinking. But I never smuggled drugs. Well, not that I was aware of at least.
No. I smuggled a few things, but not that.
Living in Singapore and partly in Thailand, I had to make a living. There was no such thing as making money blogging or vlogging just yet. Only a few people could actually make a living writing their travel stories. I wasn't one of them.
I discovered that buying gold in Thailand and selling this in Singapore was very lucrative. So that's what I did.
I would buy gold necklaces, bracelets and rings in the weeks I was in Thailand, and when I went back to Singapore, I would sell those in Little India, where I quickly gathered a few regular buyers. It didn't make me rich, but it was enough to sustain my life in both places and give me a little bit of money to travel with.
A while later, I bought cigars in Cuba to sell to American tourists in St. Martin, and when I was living in Las Vegas I would buy silver in Mexico on my visa runs to bring back to the US to sell at the swapmeet (kind of like a car boot sale or market).
How did I bring the jewelry in? Well, I wore it. I did get funny questions, but it's not illegal to wear jewelry, so they always let me go. The cigars? Well, let's say I had a friend who had a friend...😉
3. I overcame my fear of heights by jumping from a plane, not once, but twice.
Yup, I was afraid of heights. Very much so. Even standing on a newspaper would have me break out in a sweat.
So one day, some friends decided it was a good idea to get me a present. They booked us all in for a tandem jump from an airplane. I had no idea that that's where we were going and to be honest, I think I peed myself when the time came for us to actually do it. So after initial instructions, there we went. I cried on board of the plane! That's how scared I was. I told my friend that I would never forgive them for that and I'd get them back one day. But of course, I didn't want to be 'uncool' and refuse...
But I did it. And you know what? It was so damn amazing that I did it again a few months later. Now, I have no more problems getting to greater heights.
4. Me and Sean Paul were buddies before he became world-famous...
When I lived in St. Martin there were a lot of little parties, barbecues, carnival, etc.
On a small island like that, after a while, everyone knows you, especially if you're not local.
So a lot of my friends were either local, Jamaican or from Trinidad and Tobago.
I went to all these parties, both on the French side and the Dutch side.
So it happened one day that one of those parties was attended by a young and upcoming artist. You guessed it: Sean Paul.
He knew everyone there, hung out, ate chicken like everyone else and sometimes even made some music.
Sean was quite well known already in the Caribbean, but not so much anywhere else yet.
To us, he was just one of the guys whenever he was around. He came to St. Martin quite a lot, and in the time I lived there, I met him and had a great ole time with him and the others on quite a few occasions.
After I left St. Martin and moved to the US, it wasn't long before I heard him on the radio there for the first time. He broke through there and became a success not much later.
But I will always remember Sean Paul as 'one of us' before he had fame and fortune.
OK, so which is which? What are the truths, and which one is a lie? You figure it out, but I do feel another post coming up. 😊
Thank you for reading!