I think when most people think if Thailand they imagine pristine beaches with emerald water and picturesque island landscapes. If you are one of those people, you are not alone because until recently, despite living here, that is all i really thought of the country as well. However, there is a lot more to it than just that.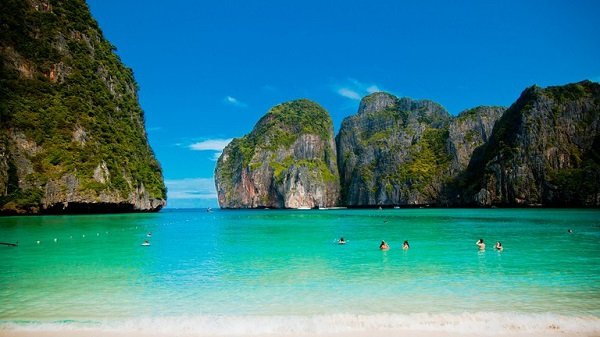 source
Maya Bay a the Phi-phi islands
I moved up to the north of Thailand because I had heard that they have a cool season. The rest of the country claims to have a cool season but after more than 10 years of living in Krabi I found this claim to be dubious at best since the temperature would rarely ever get below 27 degrees C (80 F) and the humidity remained oppressively high year round.
Most of the time that I have spent up in Chiang Mai has also been extremely hot, because no matter what the claims are, we are still in a tropical country not too far away from the equator, it's never going to get terribly cold..... or is it?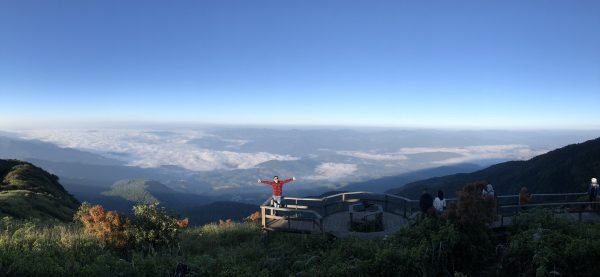 source
This time of year thousands of people "in the know" flock to the mountainous areas in the north in order to get a look at the frosty and quite cold landscape that happens for around a month.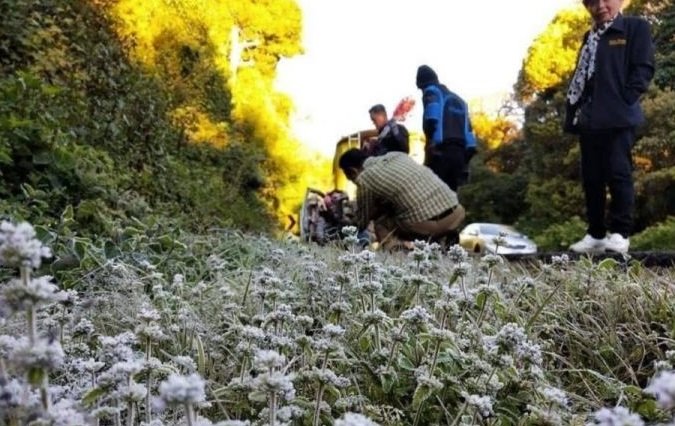 source
It might not seem terribly special to someone that lives in N. America or Europe where you almost certainly vacation to get away from this sort of weather, but for those of use that avoid sunny areas and basically sweat our asses off most of the year, this is a very special occasion.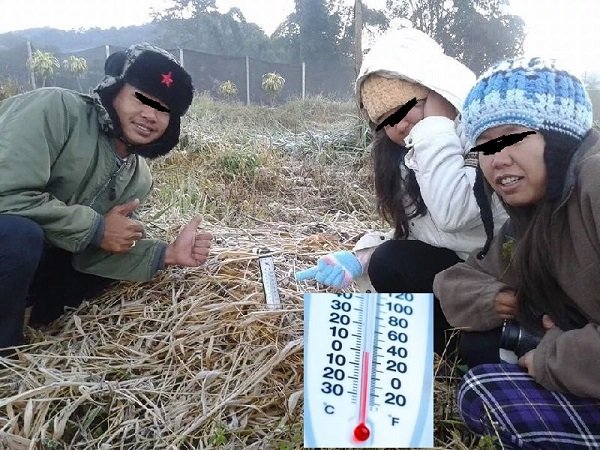 source
It's so popular in fact, that the roads leading up to Doi Inthanon is normally backed up for miles with traffic, and parking can be a bit of an issue especially on the weekends. Therefore, if you are visiting and can help it, the weekends should be avoided.
Down here in the "valley" where my house is, the temperature gets down to the upper single-digits at night (last night it was 8 degrees C or 46 degrees F.) It is not unusual for the temp to drop below 0 in the mountains. It is still extremely unlikely to ever snow because of other weather-related factors that I don't pretend to understand, but it really is nice to see people get so excited about frost, which is something that used to simply annoy me as a kid growing up in several regions that have rather brutal winters (Chicago and Nebraska.)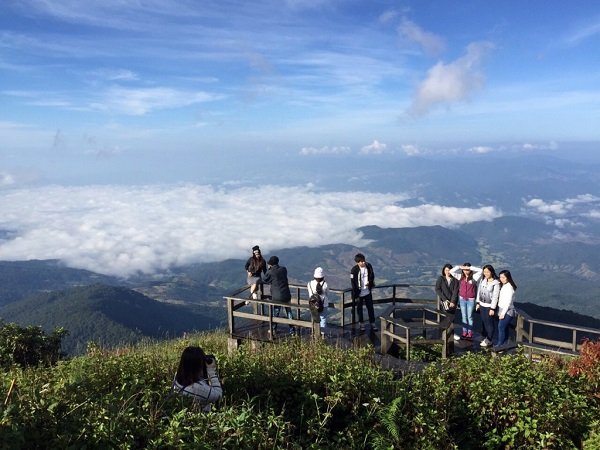 source
you'll never get a view like this in Nebraska
People always flock towards that which they are not accustomed and the Thais get just as excited about cold weather as Americans get about warm-water beaches. The grass is always frostier on the other side of the fence i guess.
Personally, i don't really even own clothes for this type of weather, and I rarely ever even wear long trousers. Yesterday I dug out my clothes that in the past had only been reserved for trips to NYC and at this moment at near noon i am in my living room with a hoodie, jeans, and socks. I relish these moments because in a few months we shall return to the usual 35 degrees with near 100 percent humidity.
Since I am being forced to move away from here early next year, I am going to take some time to really appreciate this because it is truly wonderful to not be sweating all the time for a bit.