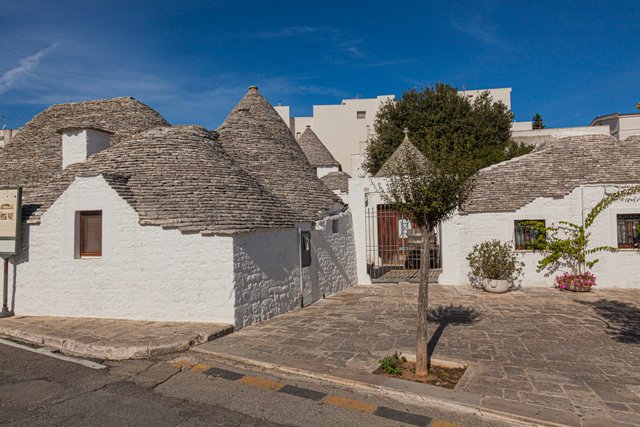 Alberobello
Alberobello is the name of one small town that is known for its white houses with a conical roof. These houses are called "trullo" because the word "dome" sounds like this in Italian.
The history of the construction of unusual houses dates back to the 16th century. Duke Andrea Matteo III of the Aquaviva dynasty brought his peasants to these places. According to local laws, the landowner had to pay the Neapolitan king a settlement tax. The tax was calculated from each house.
To avoid unnecessary expenses, the Duke ordered his peasants to assemble houses from local limestone, without using cement cement. This method allowed you to quickly destroy the house and thus reduce the tax base.
A special stone was laid at the base of the roof. It was enough to harness three horses, pull this stone, and the house turned into ruins: in half an hour it was possible to destroy the whole village.
The houses were destroyed and rebuilt again until the end of the 18th century. In 1797, King Ferdinand exempted Alberobello from paying taxes. But local residents could not believe in the generosity of the king, continuing to build domed houses without fastening solutions.
But the technology and the convenience of such construction for peasants forced local residents to continue to build such houses until in 1925 it was prohibited at the legislative level.
It was forbidden to erect new houses, it wasn't that what remained could be used. And now, all over southern Italy, you can find unusual domes of small houses - trulli.
In the city of Alberobello, where we are heading, a whole large city of such structures has been preserved.
Reality met all expectations. There was a feeling that I got into a fairy-tale city from a book by Tolkien or some other science fiction writer. It seems that in such houses some other creatures should live than people. Maybe gnomes?
White walls and domes above them against the blue sky - this is very impressive. Now this whole city is a tourist center. Many houses have hotels and restaurants. Sometimes you can see museums. I went into one of the houses in which the atmosphere of real life in such a house was completely recreated and preserved. Everything is very cozy, although a bit crowded.
In any case, a visit to Alberobello is a great idea.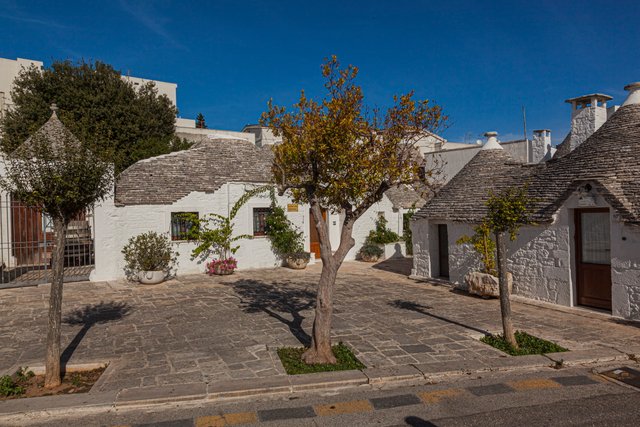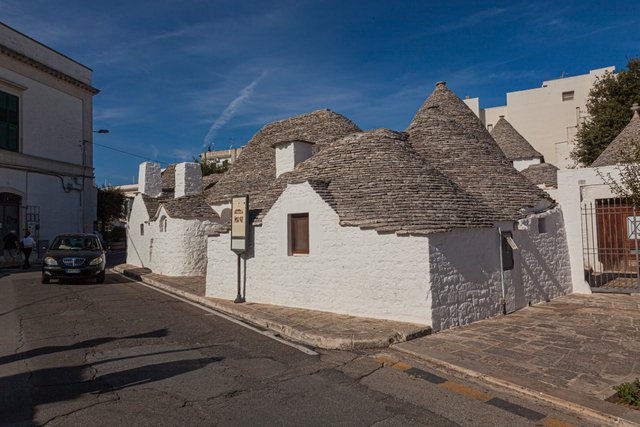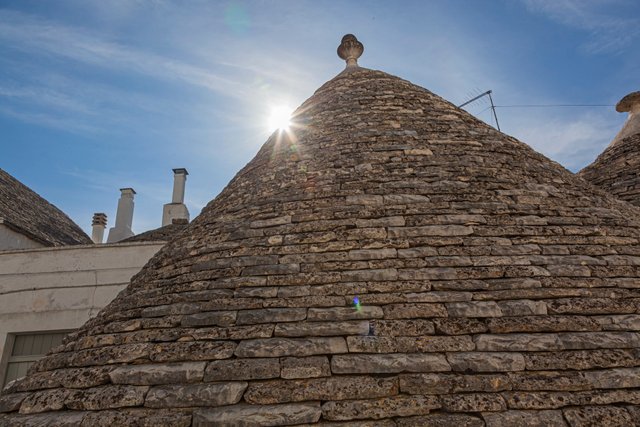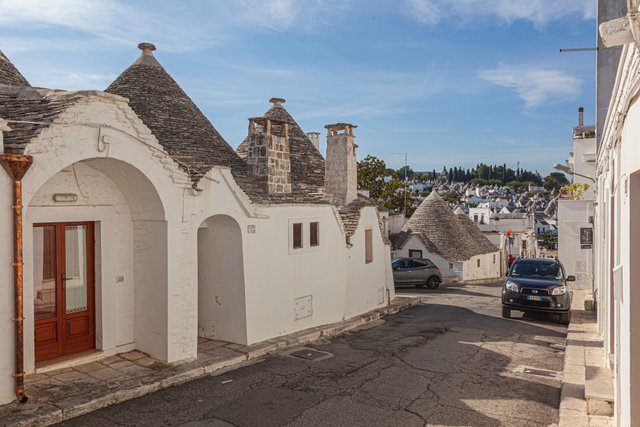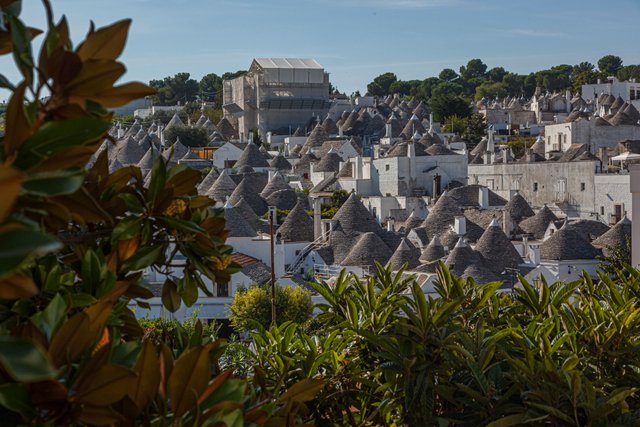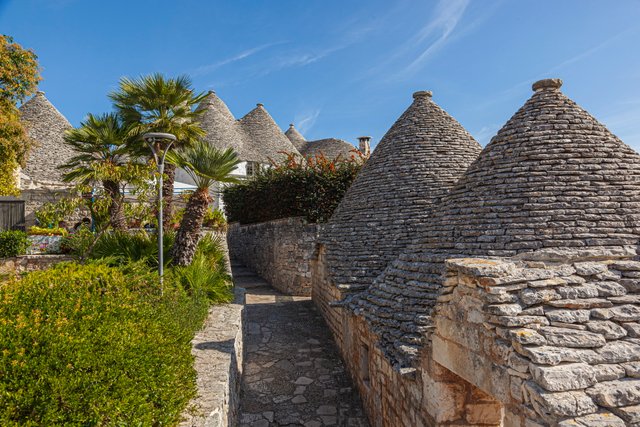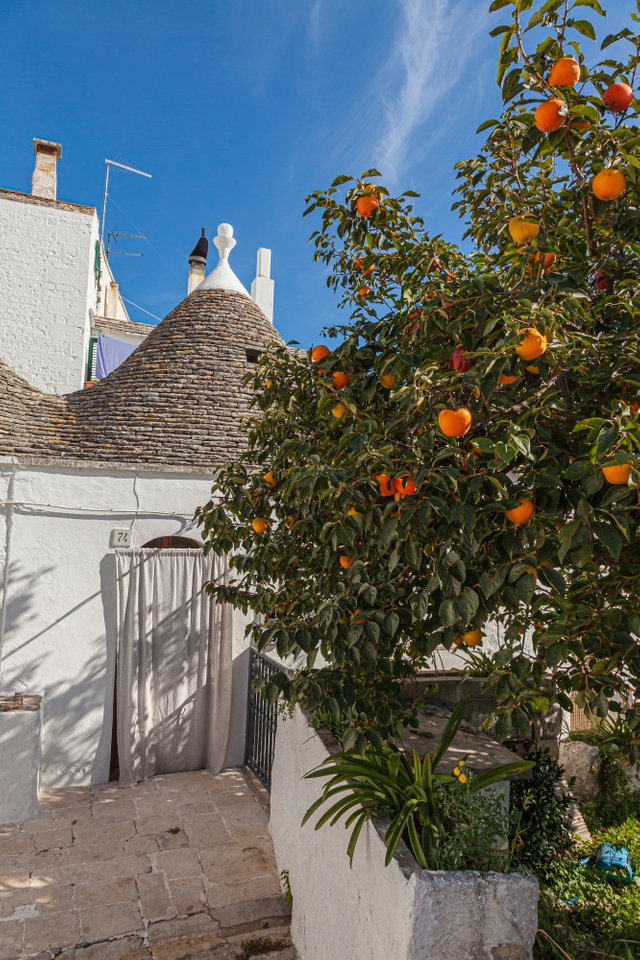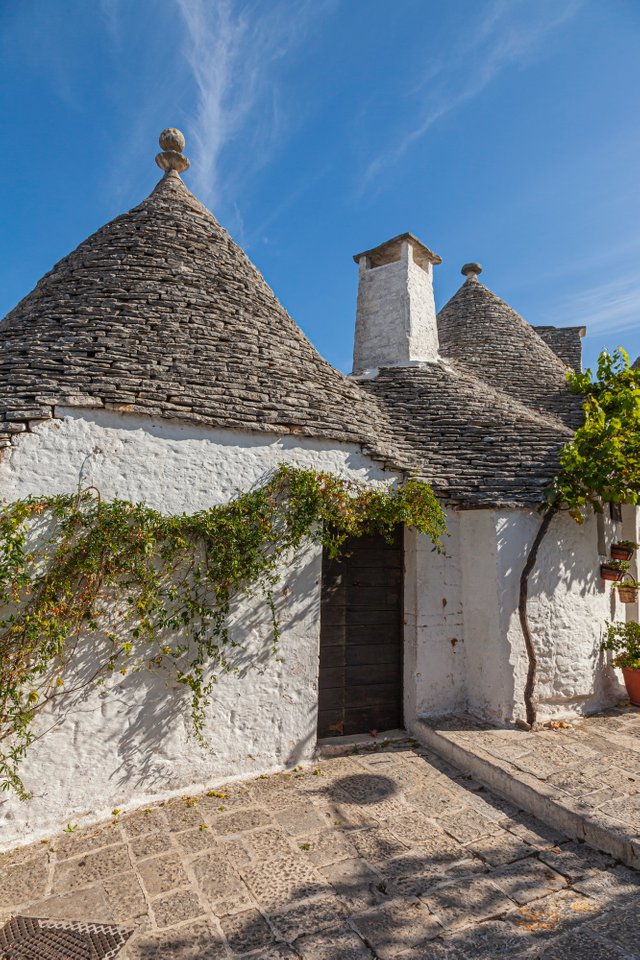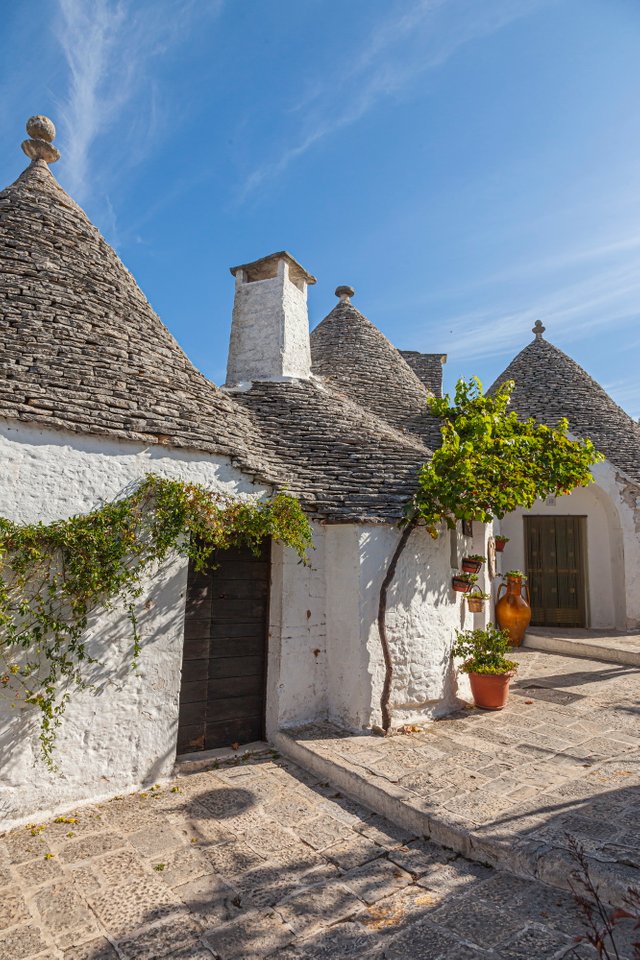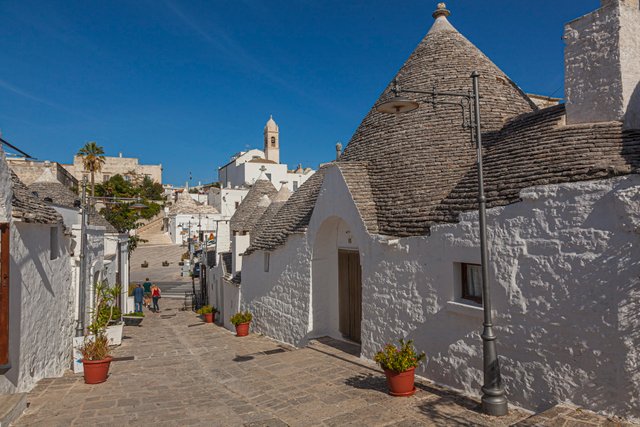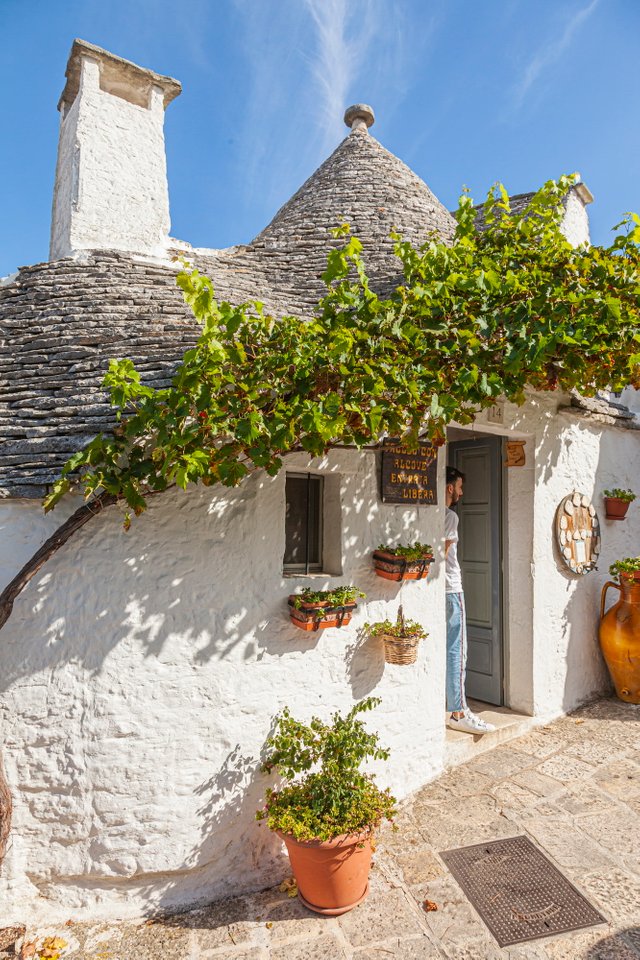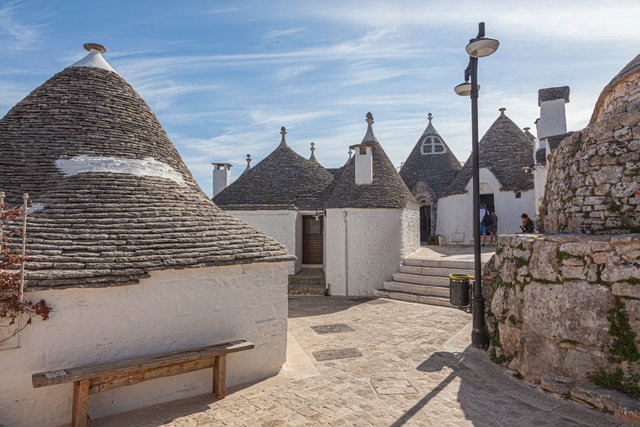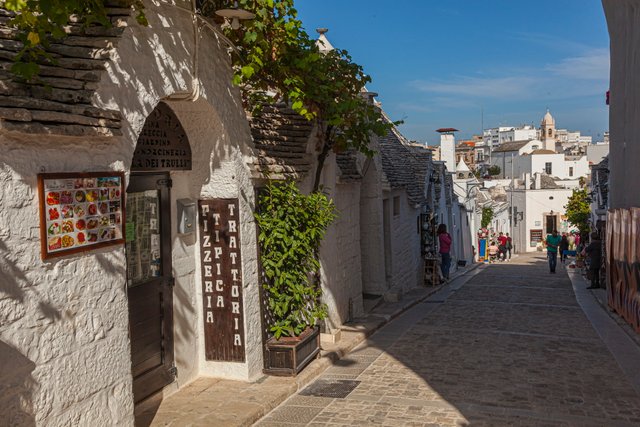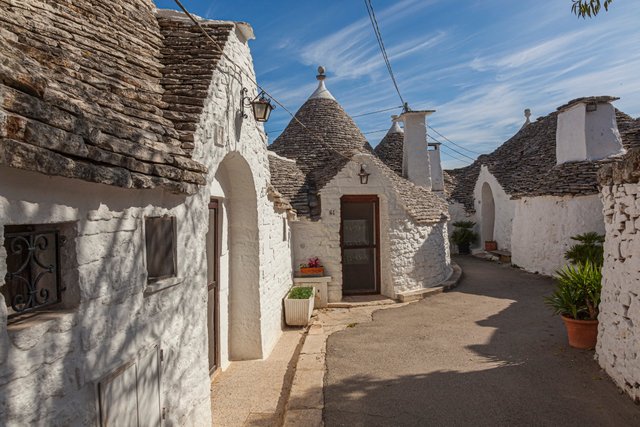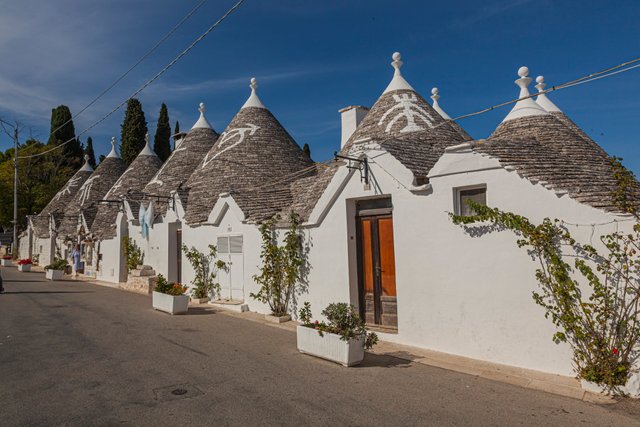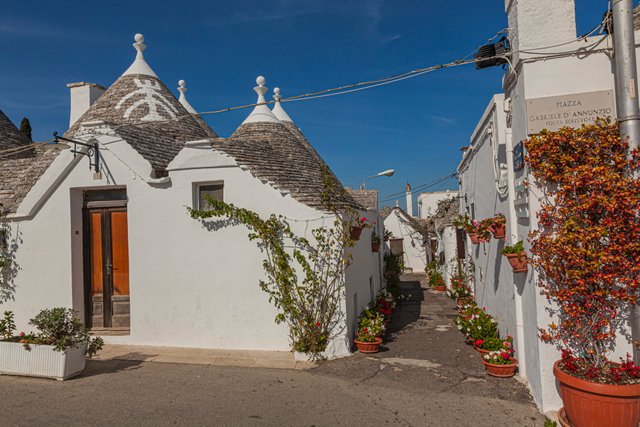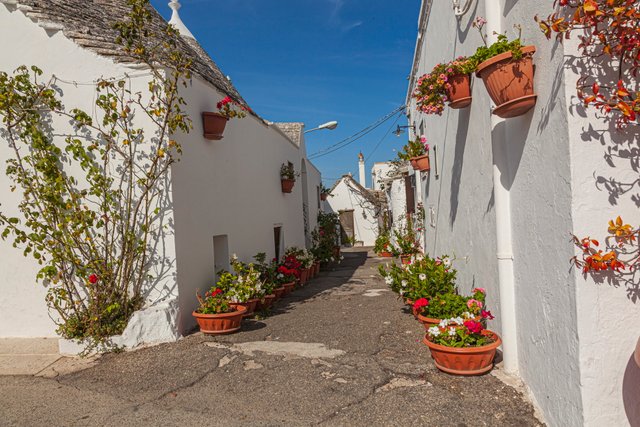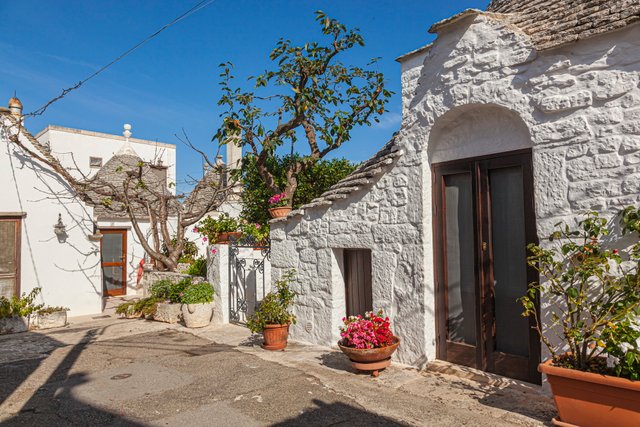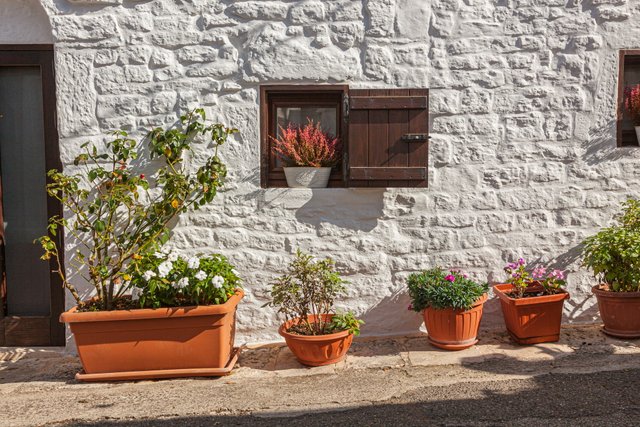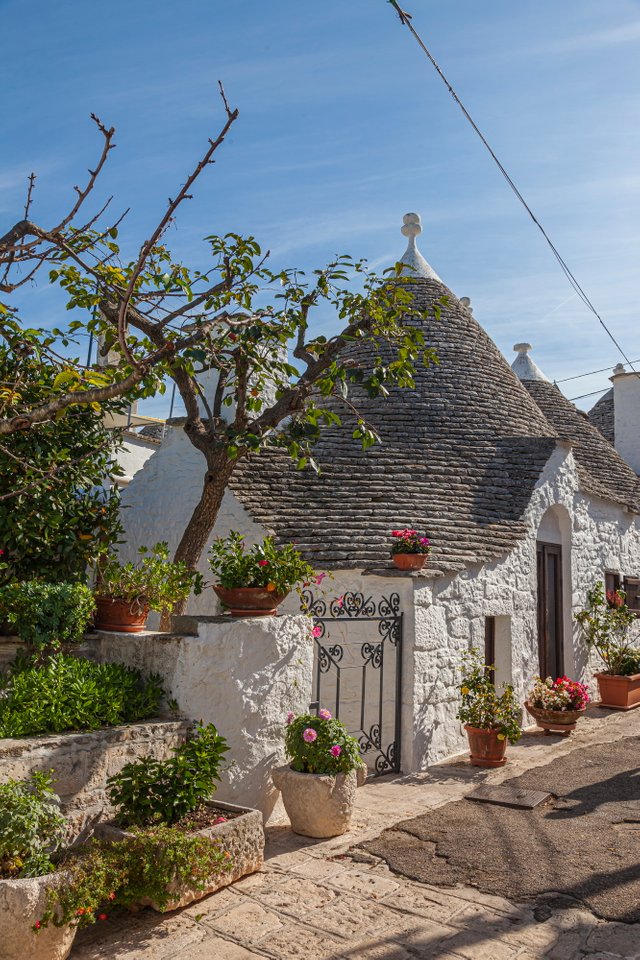 to be continued