I have this promise that I make where I will watch anything that Netflix recommends and for the most part this ends up in me watching a bit of something, getting bored, and then walking away from it for good.
Medical Police is something that I will likely return to from time-to-time because of its humor and because it is making fun of a lot of other types of "urgent police dramas."
Basically this show is reasonably entertaining for the correct audience and I don't really know who that would be other than saying "people like me." I like it when a series comes out that makes a mockery of an overabundance of serious series that fall into the same category as this.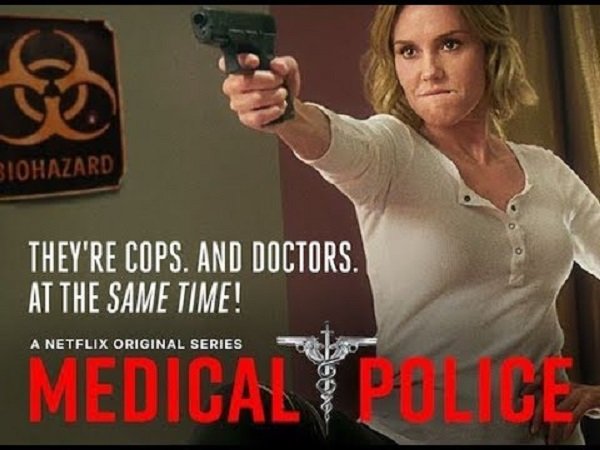 source
If you've ever seen The Naked Gun movies and enjoyed them, I think the way the humor is done in this series will appeal to you, at least for a little while.
The story is that the Center for Disease Control has a secret division of police that investigate medical crimes around the world, but the two agents that they have on the case aren't particularly smart, or good at police work. Lola Spratt and Owen Maestro miss obvious clues and routinely make silly mistakes in their investigation and their superiors aren't particularly bright either.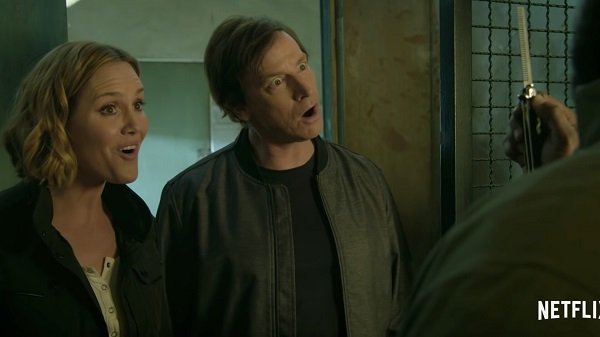 source
The evil plan that is uncovered is that a group of villains has decided to spread a super-virus around the world. These two clowns are charged with putting a stop to it before it gets out of control - they just aren't very good at their jobs nor are the secrets that they uncover hidden very well. Basically, the show is just intentionally dumb and for me at least, I can enjoy this sort of thing in small doses.
from the official Netflix channel
The entire series is a parody of a bunch of spy-thrillers that exist out there such as 24, The Americans, or perhaps Homeland, but it doesn't take itself seriously at all and is kind of a spoof of serious shows the way that Scary Movie would mock the horror genre.
The chief writer and creator behind it all is Rob Corddry, who I think is one of the most underappreciated comedians out there. He and a bunch of his pals did all the writing for the show and in the end, I think this show can be a lot of fun for the right person. It works for me because I feel as though the crime or spy thriller genre has been done to death and is certainly deserving of being made fun of.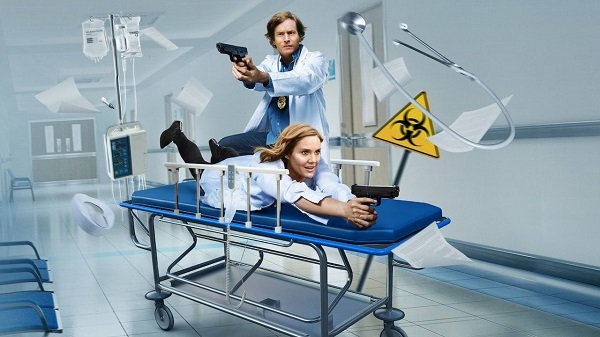 source
I'm not saying this show is great, because it isn't. However, since the episodes are really short I think it is a good diversion if you are looking for some short-attention-span entertainment.
The major issue I have with most of the Netflix series out there right now is that they are too long, even some of the massive budget ones like Punisher had waaaaay too much filler in them for the sake of filling up 15 or 16 full-length episodes. Even though most of what happens in Medical Police is extremely stupid, at least they get to the point quickly.
I think you should give the first episode a shot and see if the childish humor appeals to you. If it doesn't do if for ya, at least you have only wasted 20 minutes of your life.
My overall opinion!