Hey, guys! What are you up to? I wish you an easy and pleasant start to the week. Unlike most of you, I have a day off today.😊😁 This means I have some time for Hive.
A few days ago I found out that my computer refuses to load. All my photos are on it, so it was a trouble, and it took 2 days to recover. And now I am back.
As for me, it was a nice and quiet weekend. There was no shelling of Kyiv during 2 nights in a row and I had A LOT of sleep. Also, I met with my workmate Olexander and his wife Svitlana, actually, we were workmates 4 years ago and then I change my job. He was born in Luhansk, now this territory is occupied by Russia. Temporarily. I know a lot of people who were forced to move, but they want to return to their hometowns after the de-occupation.
But this is not what I'm going to say. These two gave me faith in people and in our future. Olexander is Ukrainian and Svitlana is Jew, they were both born and raised in Russian-speaking families. They were preparing for war (I keep asking myself - why I didn't?). They did not expect that Ukraine would be able to survive, and they did not want to live under the Russians. Therefore, they packed their things and found an apartment in the Czech Republic. But the war started earlier, and they stayed in Ukraine.
So, after living for several months in the very west of Ukraine, they returned to Kyiv. And here they decided that they would switch to Ukrainian. First at work with colleagues, and then in communication with each other and with their son! The initiator of this was Svitlanan, from whom I least of all expected this. She didn't learn Ukrainian in her life so it was really difficult for her. Her sisters also surprised me a lot. One sister lives in Russia and the other lives in Israel, and they both categorically condemn the war and support the Ukrainian resistance. That's... amazing, coz most of my friends who have relatives in Russia say they believe propaganda more than the words of their relatives in Ukraine. It was heartwarming and I'm so proud of them! ❤️💪🔥

Few! Sorry, slightly off topic... All right. Since my computer is alive, I would like to show you some photos from my three-day vacation spent in the Carpathian village of Vorokhta.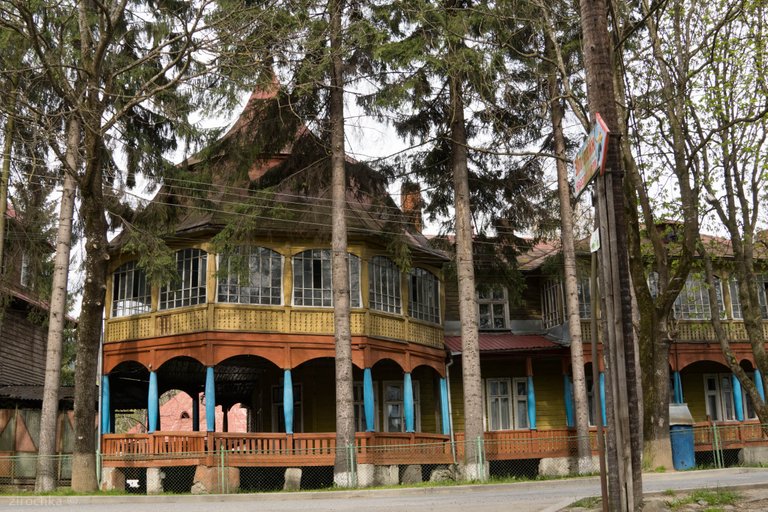 This old and half-abandoned building completely fascinated me. Before my leave, I knew from the hotel's host what is it, and tried to google more information when got home. Unfortunately, I didn't find much.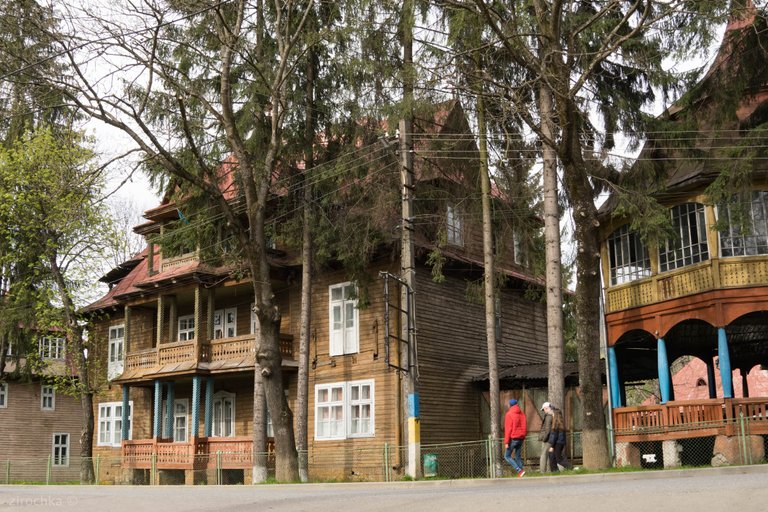 Once these lands were part of the Austrian Empire. The Austrian government saw the Carpathians primarily as a resort area. Various commissions arrived here, surveyed the surrounding area. They paid tribute to the sources of healing waters directly in Vorokhta, its near and far surroundings.
The railway from Lviv to Vorokhta and beyond, to Transcarpathia, connected the resort strip in a single chain. Railway is always a burst in the life of the towns along the track. Vorokhta with its healing microclimate and wonderful landscapes has become an attractive area for the construction of recreational facilities.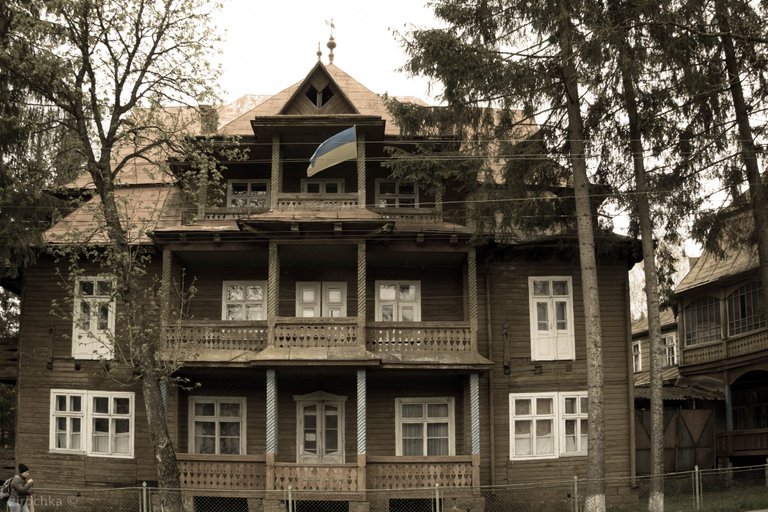 In 1912, Dr. Franciszek Michal opened a sanatorium in Vorokhta, which was supplied with electricity and water and was equipped with the latest technology. Various ailments were treated here, including tuberculosis. A lot of similar institutions belonged to Ukrainians at that time.
In Soviet times, it was renamed "Mountain Air". There is a spring near this sanatorium, the water of which is extremely clean, has a good taste and is medicinal. Later, it became "Regional bone and tuberculosis sanatorium "Smerichka".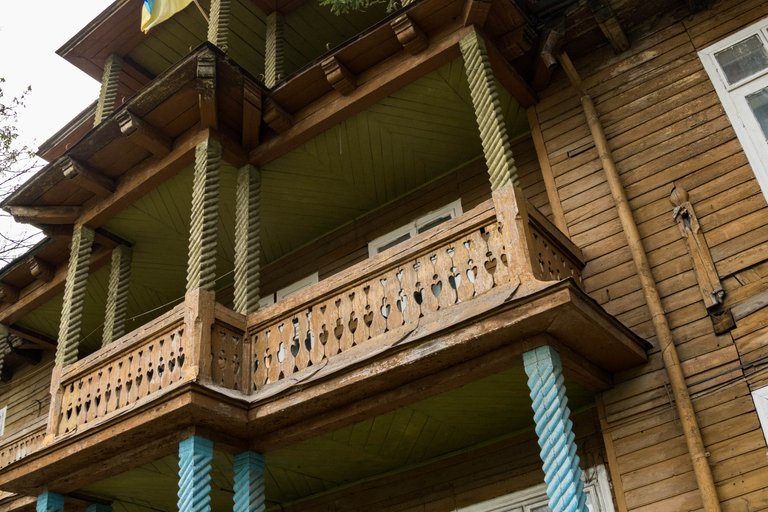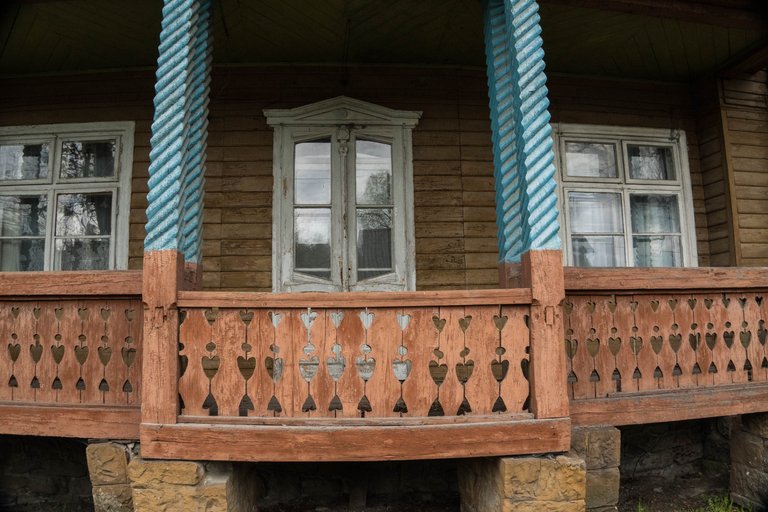 The sanatorium consists of 2 buildings connected by a terrace. I guess that the second one was constructed later in 1926.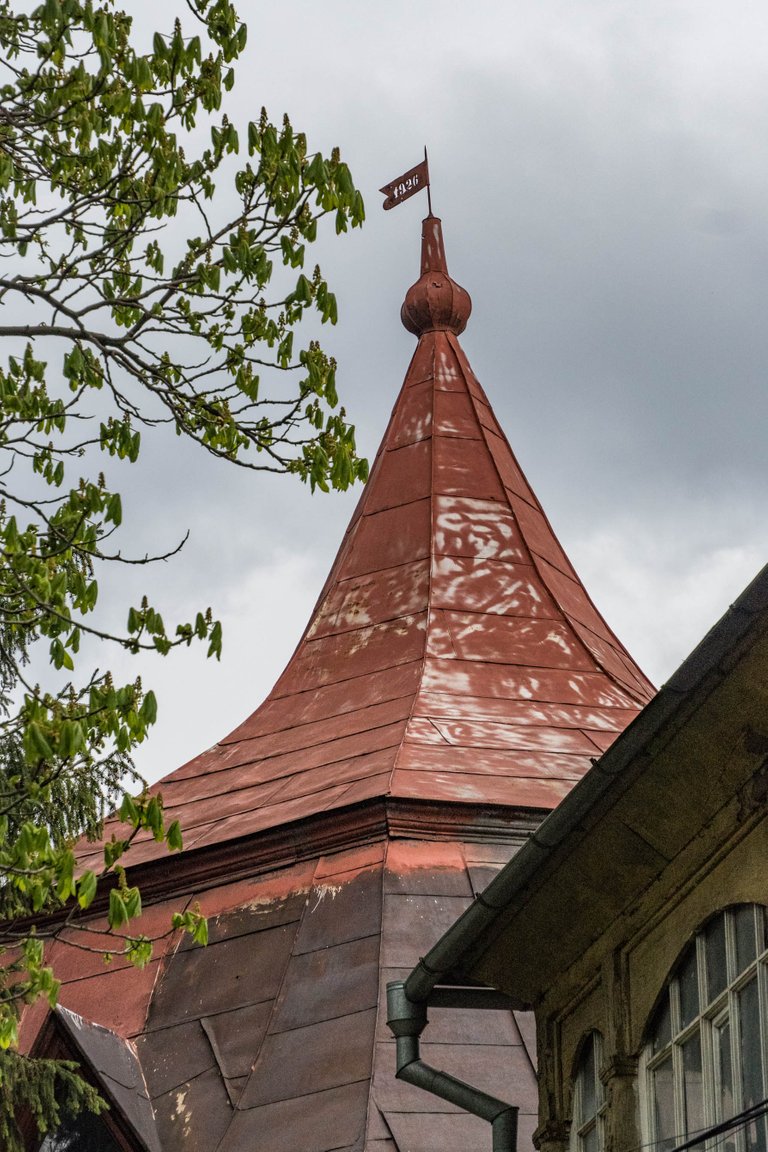 The territory is separated from the sidewalk by a fence. The gate was open, and I really wanted to see this beauty up close, so we went to the terrace.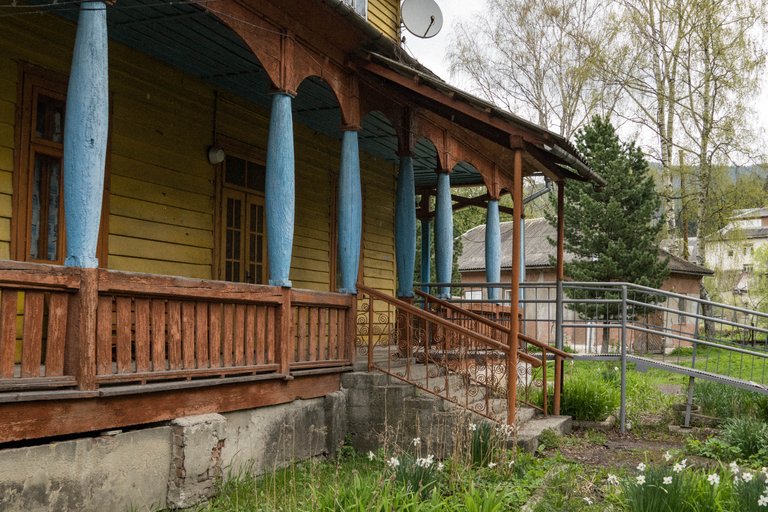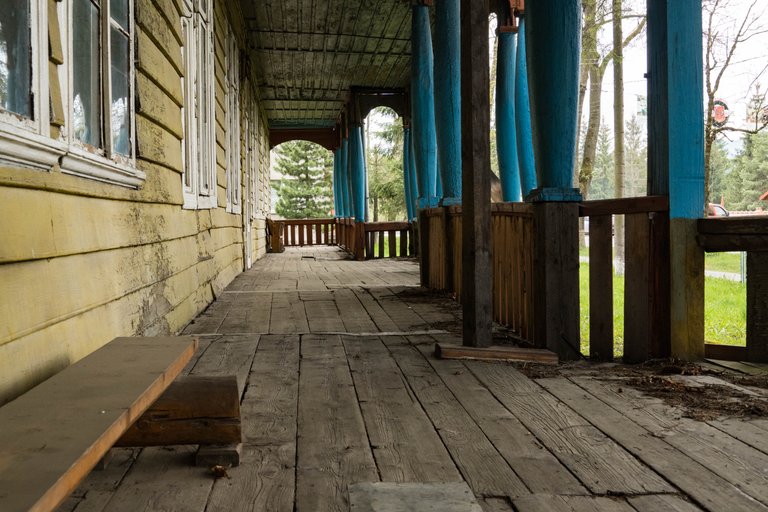 We walked slowly and guessed what is (or was) here. I don't know if I would have dared if I had known that there was a tuberculosis dispensary here. My daughter Nat definitely wouldn't.😬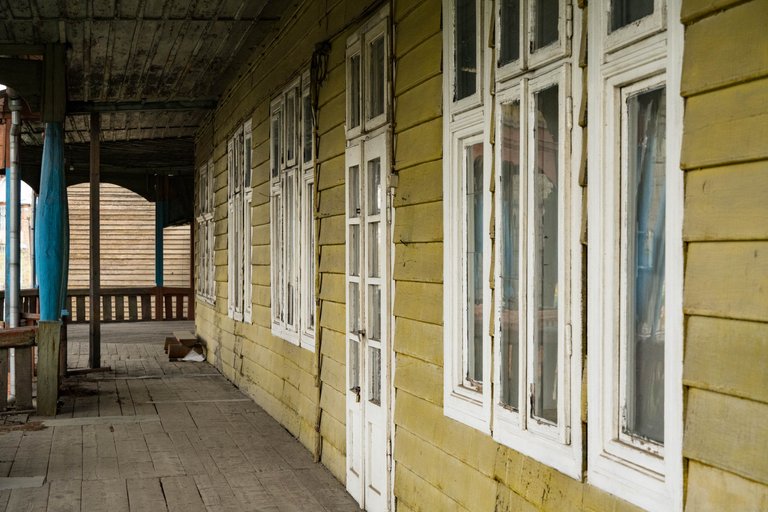 All this looks like a natural part of this area. Beautiful carvings of windows and balconies, but especially beautiful is the large veranda. I can imagine people dancing here...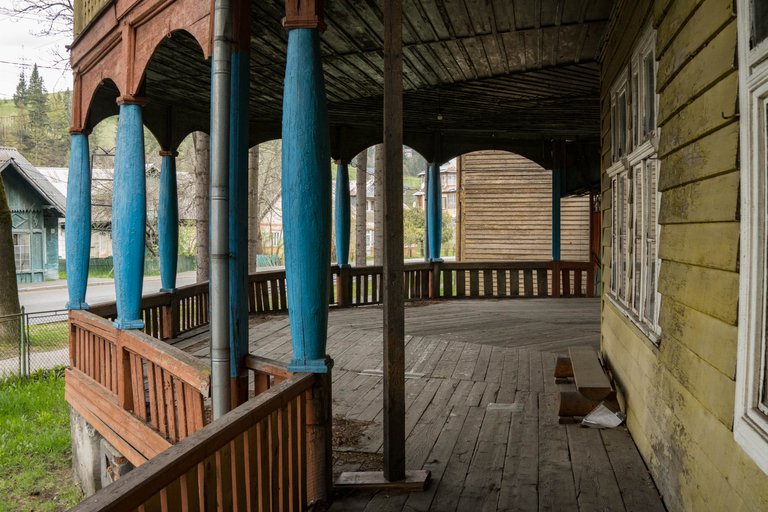 Unexpected find - a white blouse or coat. It might be still inhabited. But nobody came out and made a single sound.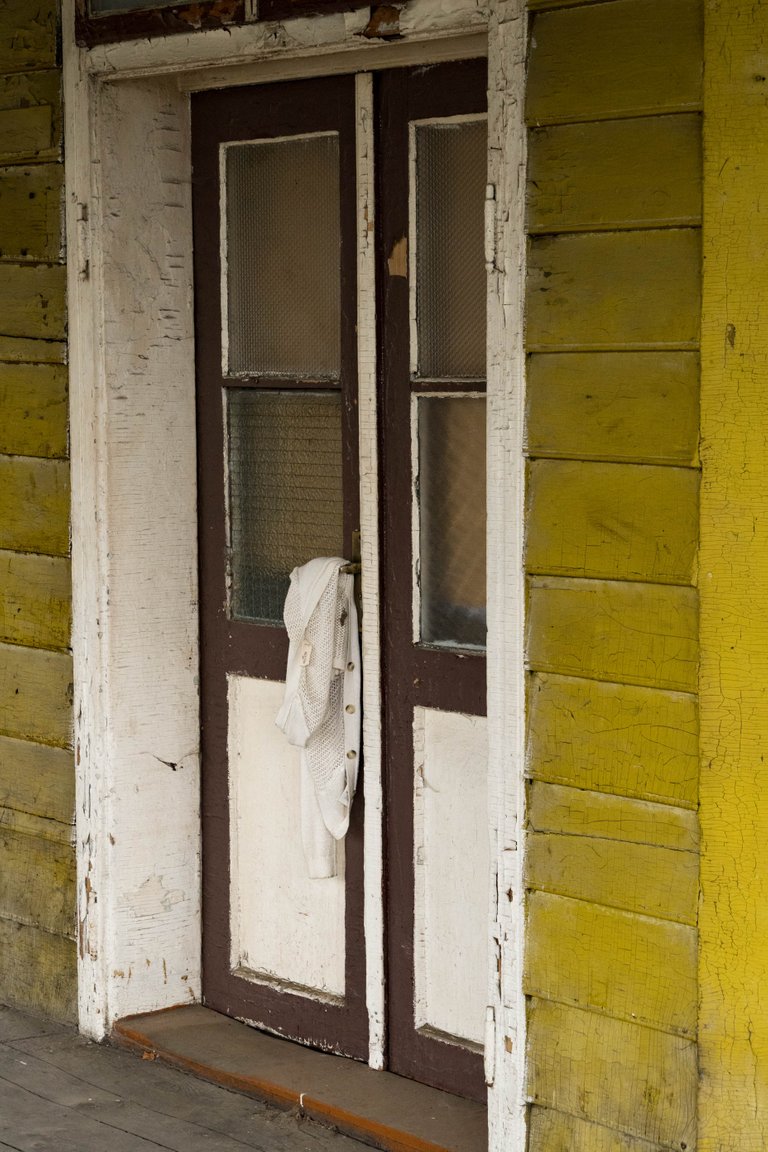 A sign above the door says that this is the "Dining room".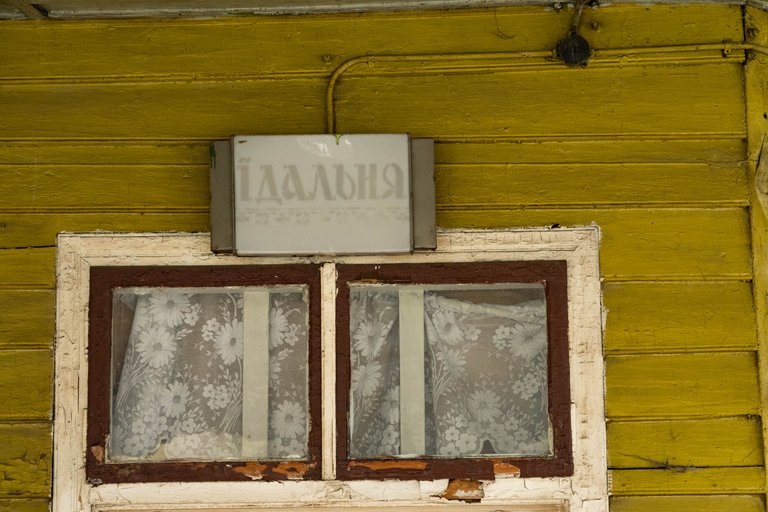 Ah, here is it. The terrace is terrific. But it has not been repaired for a long time, so the floor has completely rotted in some places. It's still hard to imagine what could be here now.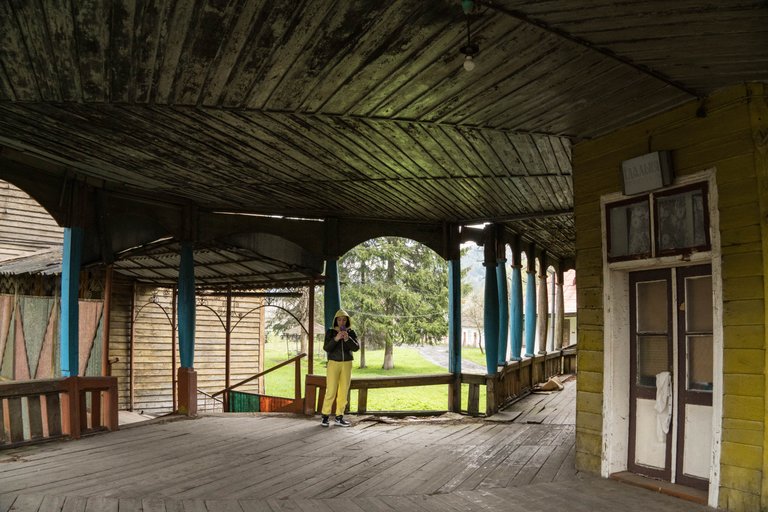 It is obvious that the state or the Ministry of Health were bad owners. And unfortunately, it often happens that private owners who buy unique buildings like this for nothing are even worse owners. Because instead of restoration, they bring the building to ruin, demolish it, and instead, they build ugly new construction that does not fit into the surrounding landscape or the neighboring architecture.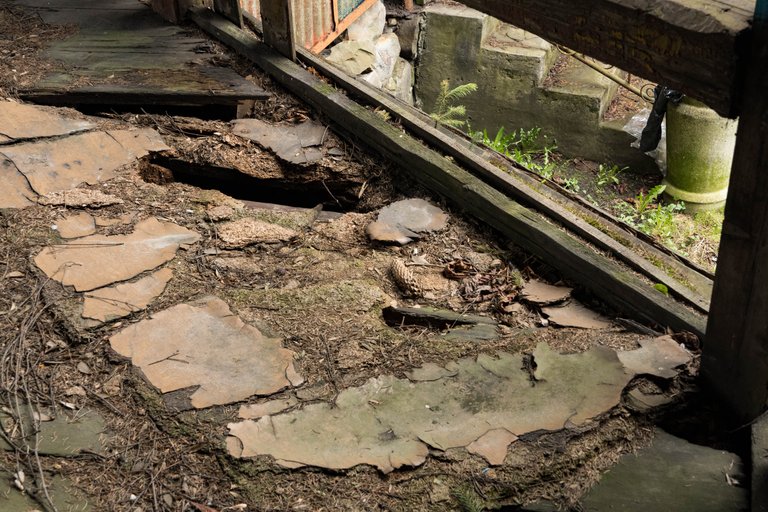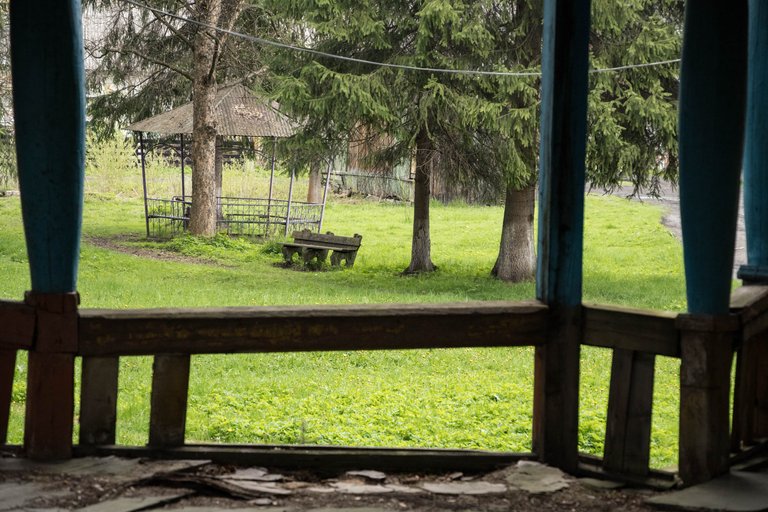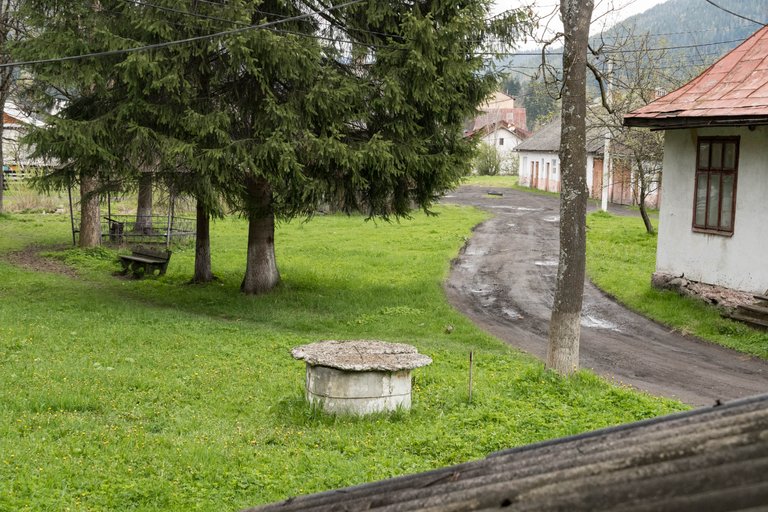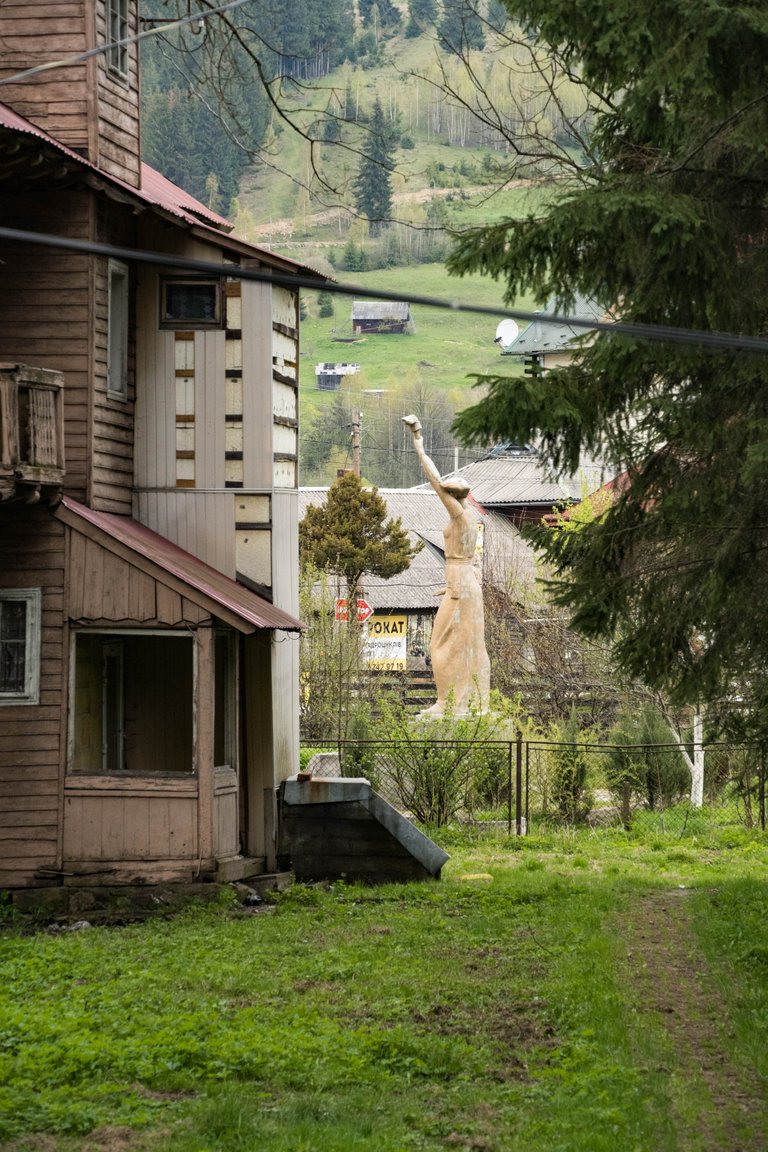 This balcony is gorgeous. There you can enjoy the view of the mountains with a cup of coffee or a book, shielded from the noise of the street and the eyes of pedestrians.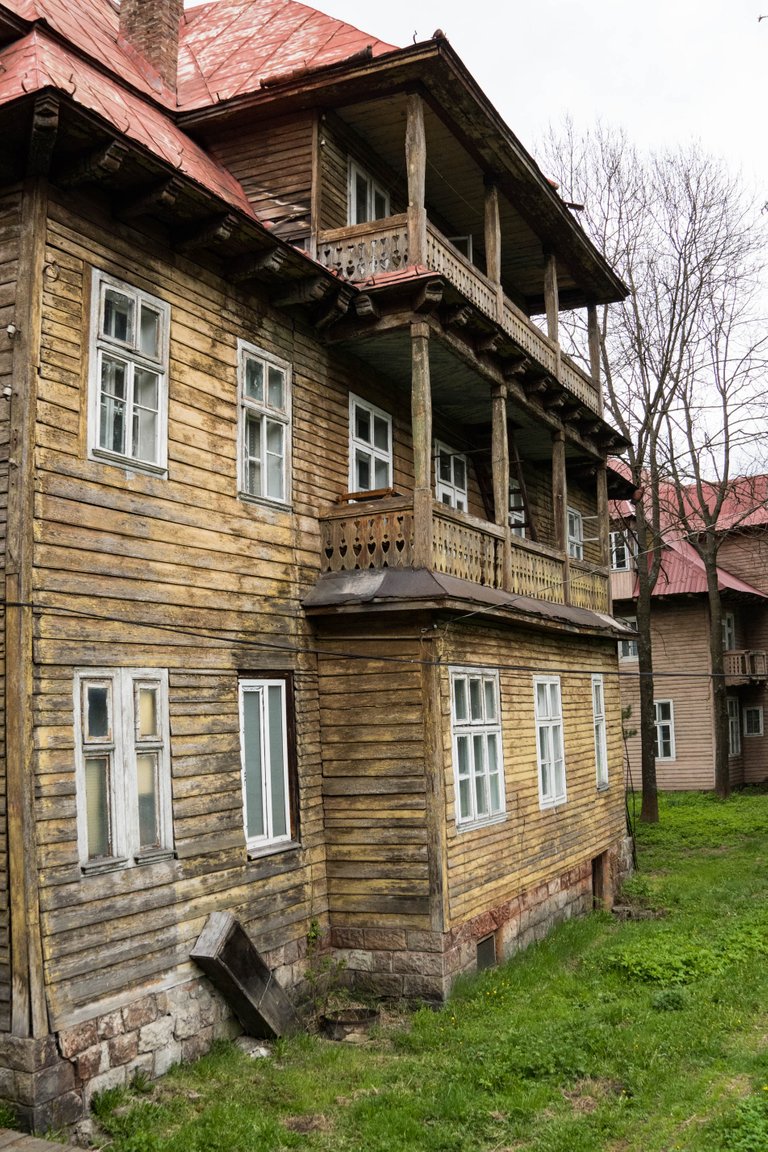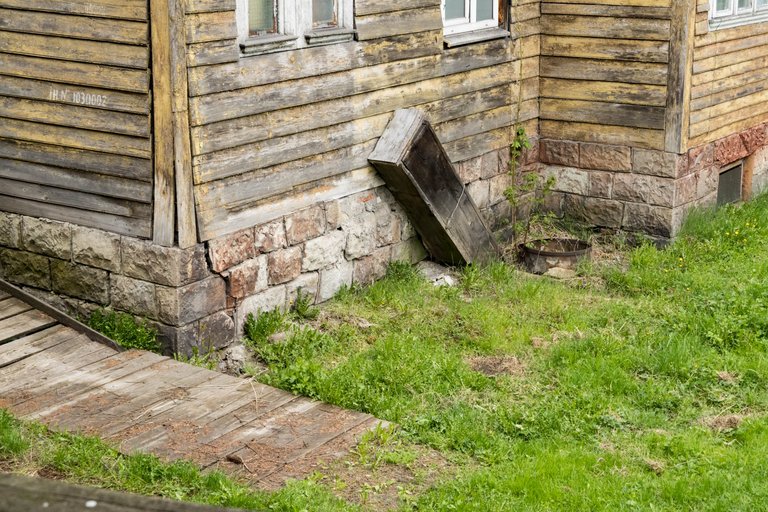 This is the entrance to medical building #2.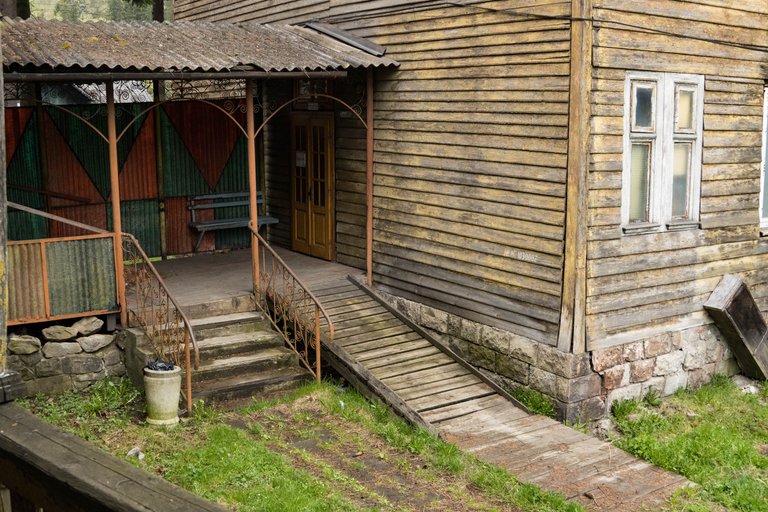 The inscription - QUARANTINE. Does it mean COVID or tuberculosis? Who knows... Luckily, we didn't touch anything here.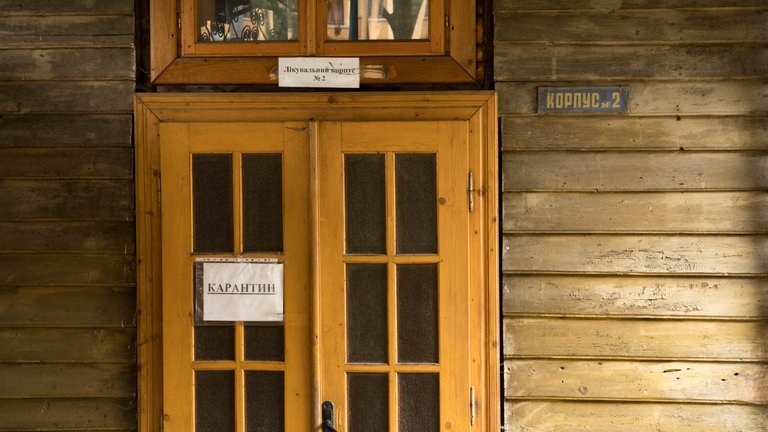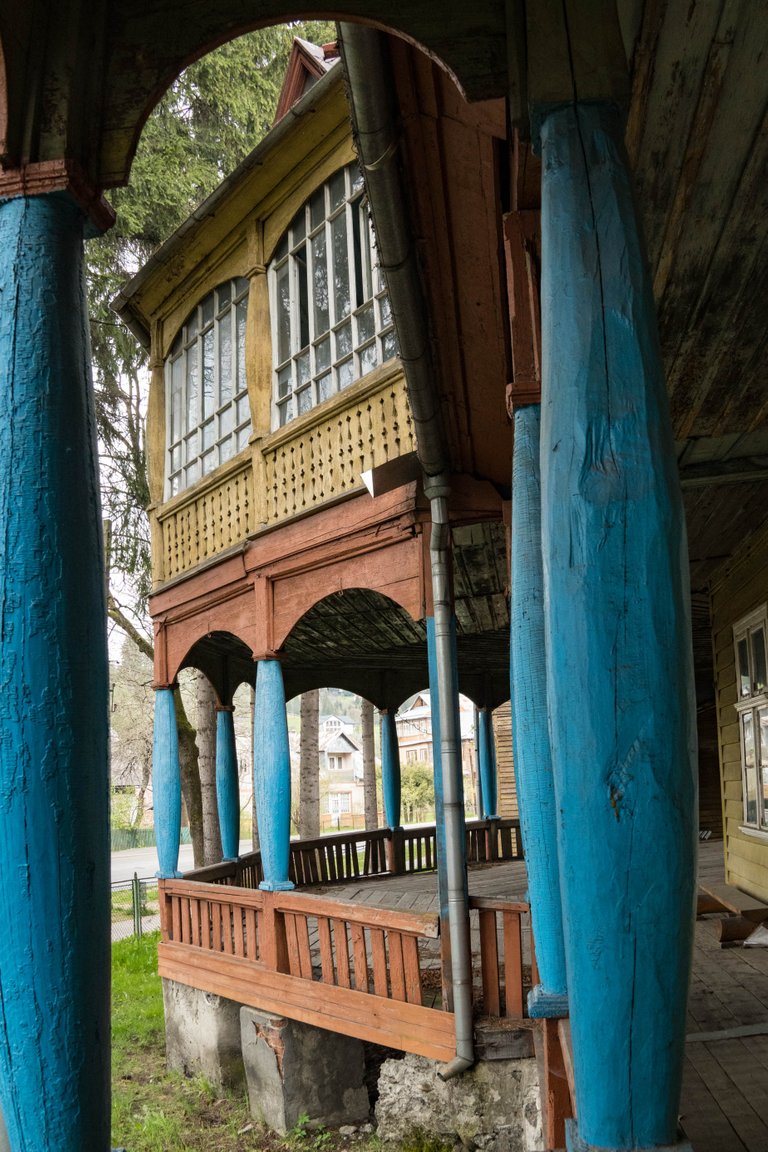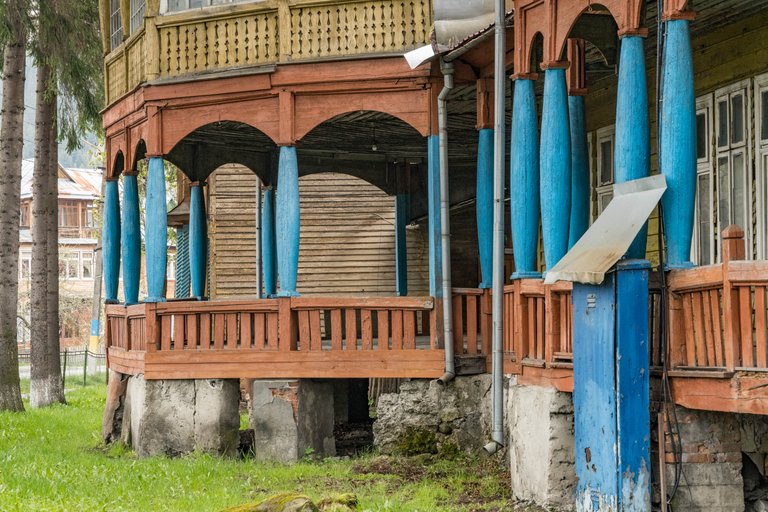 Above the terrace is a large polygonal hall with glass windows. That must be a wonderful view from there.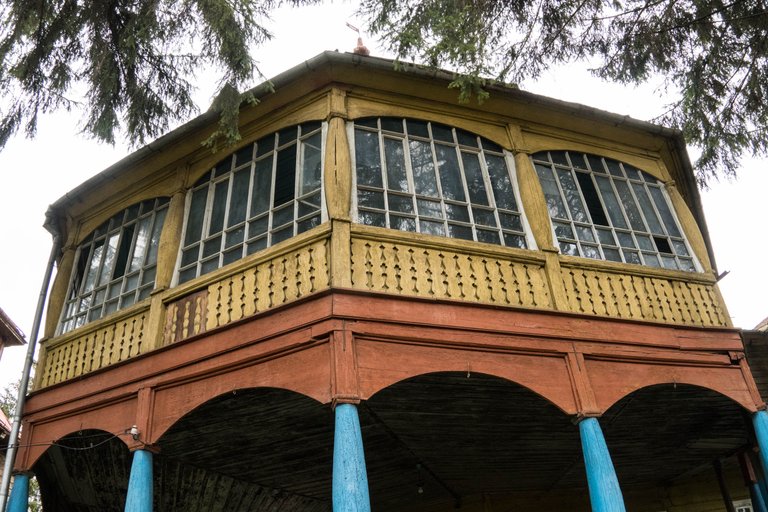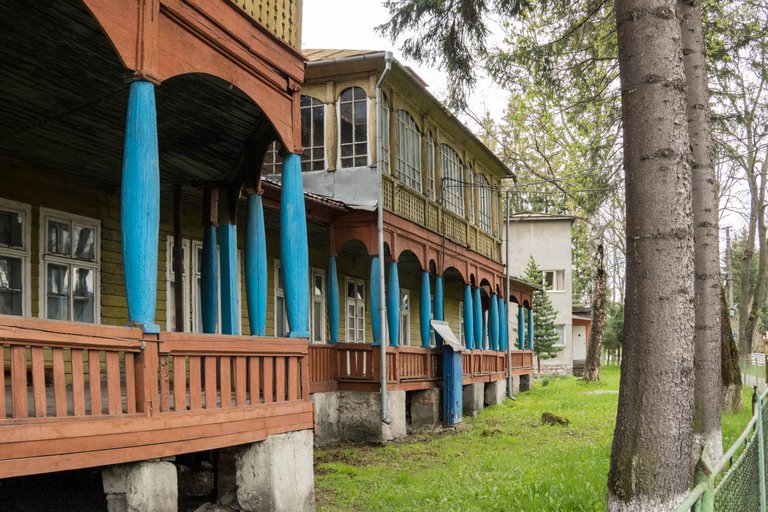 This is all for today. It was a short trip but so many wonderful moments.
Thank you for reading and viewing!
See you around!
🖤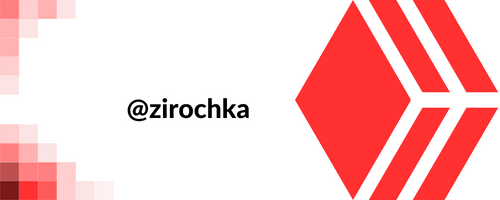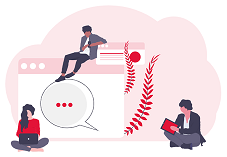 Need a free Hive account? Get yours now
Thanks to @hivepeople for the banner!