Its always a good thing to zoom out :)
Here is the BTC yearly candles starting from 2011.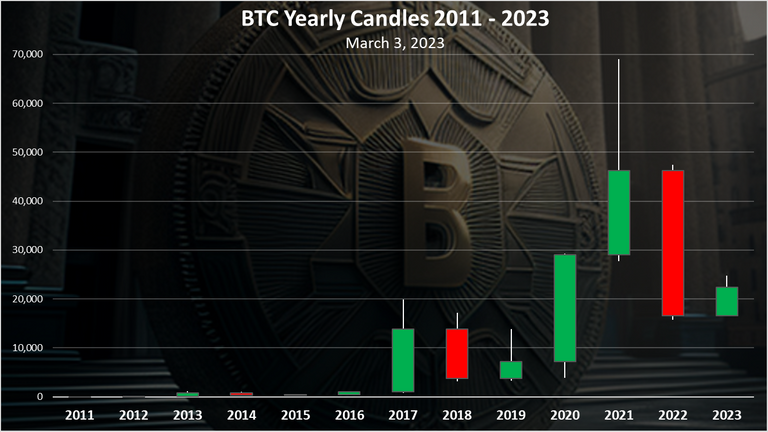 Prior to 2017, we cant really see the bars. 2023 is yet to end, but it is a green for now.
If we take a look at the log scale we have this: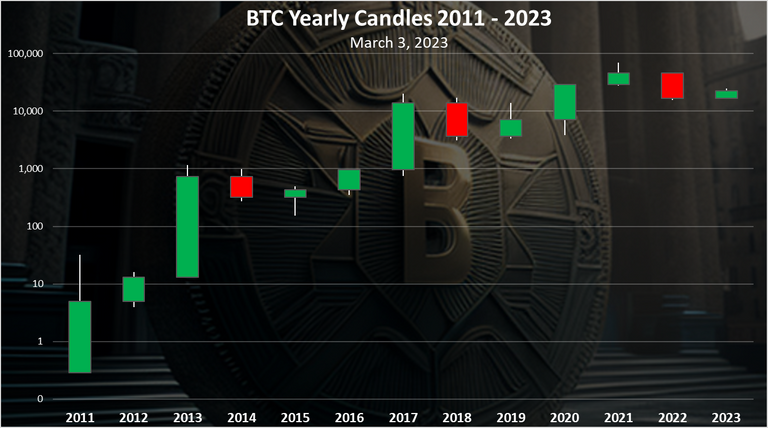 Here the last years looks a bit smaller :).
Overall every fourth has bee a red one. If history repeats, 2023 should be a green candle.