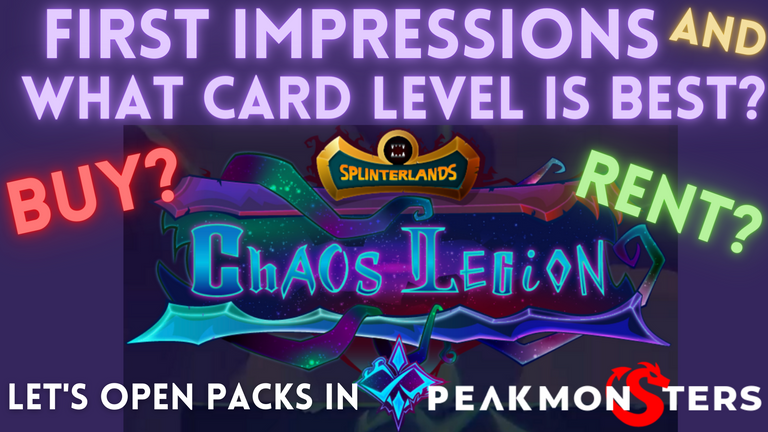 Tips You Want to Know for the New Chaos Legion Packs
Recently I posted a couple videos that discuss the new Splinterlands Chaos Legion Packs and I thought I'd share the links to them here. I discuss my first impressions about the cards, as well as the cards' abilities and what strategies are best when using these cards.

Now's a Great Time to Enjoy some Chaos
Right now you have a huge opportunity to get some great cards. I show you how to take advantage of the current market prices for some of these great gold foil cards. I'll also go through the buying and rental process to show you some of the best choices for the new Chaos Legion card set.
Check out more details about my tips for the new Chaos Legion cards in my YouTube video here:

What Level is Best for Upgrading your Chaos Legion Cards?
When you begin collecting these Chaos Legion cards, you want to find which ones will be best for the league you're playing, the splinter you need or prefer and how high you want to level up your cards based upon the abilities they will have at each level. Sometimes it's advantageous to level the cards immediately, and sometimes it's not. I will go through the cards and show you what works and what doesn't.
You'll see me level up my cards and play them to demonstrate exactly how those abilities will work based upon what level you've chosen. I believe you'll find it useful information so check out the video and let me know your thoughts in the comments here or on the YouTube video.
Click on the video to watch:
Thanks for reading and watching.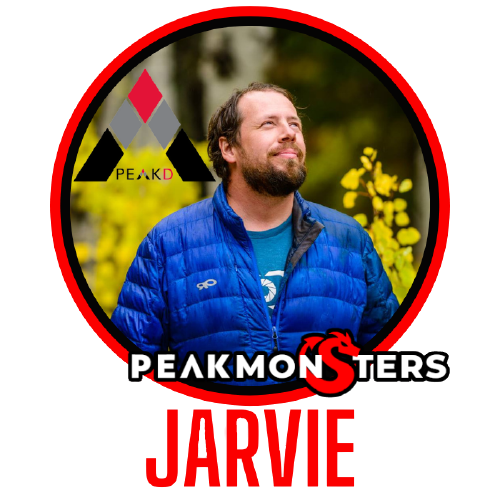 Co-Founder of PeakD and PeakMonsters
Jarvie is one of the co-founders of PeakD, a decentralized social media platform with true ownership of your content, communities and connections. Our mission is to provide users with a place that will pique interest in a variety of topics while helping them reach their peak - their grand achievements - and sharing those successes with others. Jarvie is also a co-founder of PeakMonsters, where you will find fast, easy and informative tools for Splinterlands, a collectible card game based upon the Hive Blockchain. If you're interested in other facets of his life, you'll be interested to know he's been a full-time professional photographer since 2008. Be sure to take a moment and enjoy and/or purchase his exceptional photography at https://www.jarviedigital.com/. Thank you for reading this post.