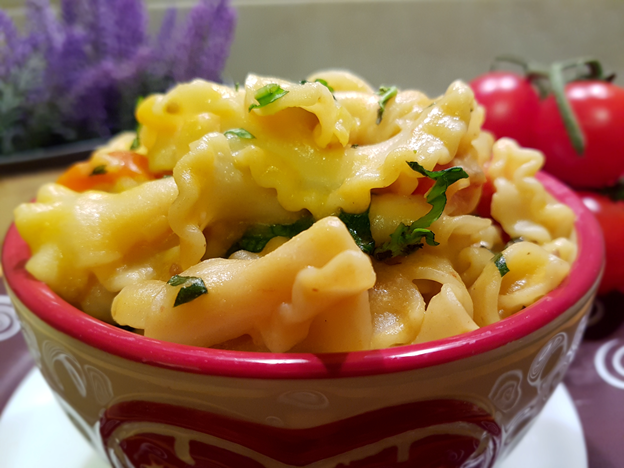 I propose this recipe to be the most tempting of them all. Your loved one will surely be sweetened by it :P It's a delicious plate with the best pasta recipe I've ever cooked, thanks to the "special" ingredients that I've used.
Undoubtedly, pasta recipes are among the fastest to cook and can get you out of trouble whenever in a hurry. In addition, pasta is a really tasty dish and it's appealing even to children. For this reason, I thought I would try to offer you a very fast pasta recipe, with easy to find ingredients, that you can swap out any time to diversify the final flavor. These spinach and tomato pasta are ready in 20 minutes and are so tasty that they will even persuade the most reserved to spinach based foods, to at least try them. It's a light pasta recipe, and I'm not just referring to the quick preparation, but also to the fact that it's low on calories and also easy to digest.
There are very special moments that deserve to be marked properly. One of these occasions might be Valentine's Day!
Step 1 (Preparing the ingredients)
Ingredients:
3 tbsp olive oil
1 onion
4 cloves garlic
8 small-size white mushrooms
3 tbsp tomato paste or tomato juice
1 pint cherry tomatoes
2 ½ cups vegetable broth
2 ½ cups non-dairy milk
16 oz pasta
5 oz spinach
1/3 cup nutritional yeast
fresh basil
salt & pepper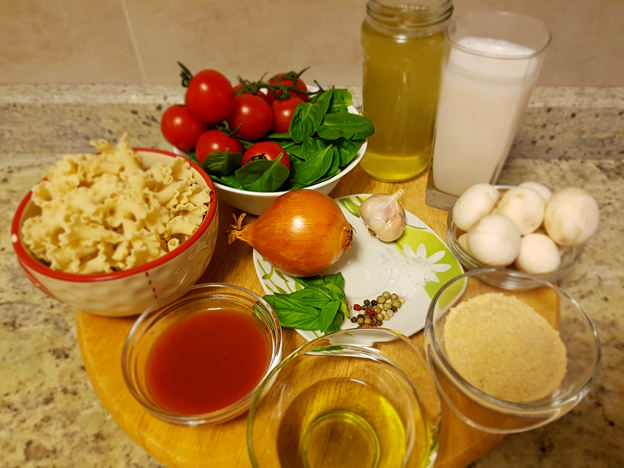 How to Make Homemade Vegetable Stock or Broth
I prefer to use home made vegetable soup, so I will show you how I've prepared it.
The vegetable stock is one of the secrets to flavorful pasta and great sauces. Most of the store-bought versions of vegetable broth or stock don't taste all that great and are quite expensive. The good news is that you can make your own broth or stock at home. It's super easy, only takes a few minutes, and allows you complete control over the ingredients! Plus, making your own broth is great way to use up your extra vegetables.
The ingredients I use to make homemade vegetable broth are: carrot, celery, celery leaves, onion and parsnip.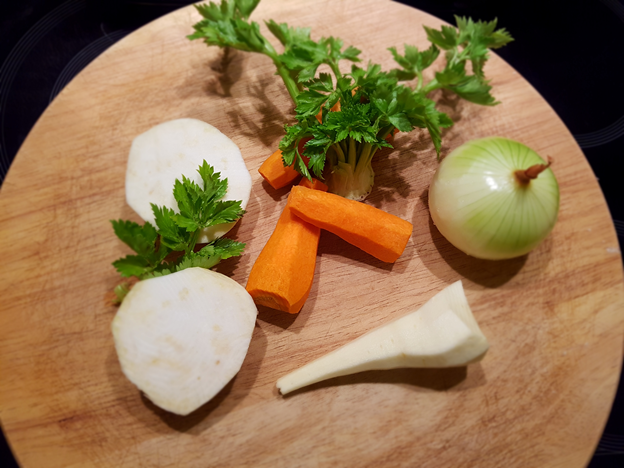 Add cold, not warm or hot, water to the vegetables.
Different flavors are extracted at different temperatures, so starting with cold water and slowly increasing the temperature helps more flavors to be released.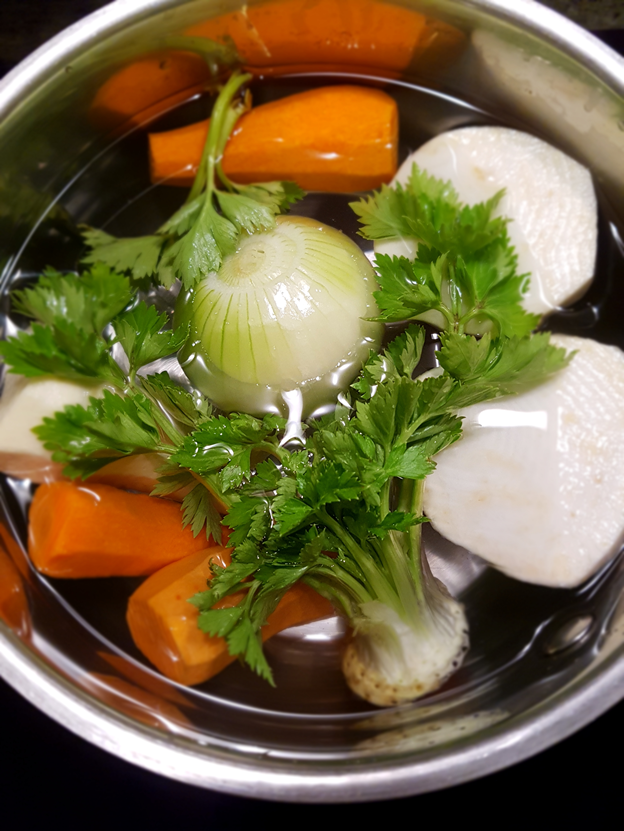 Turn up the heat to medium and slowly bring it to just under the boiling point.
Don't cook for more than 1 hour. Even though we want to simmer it long enough for all the wonderful flavors to be extracted, cooking the broth for too long causes the flavors to deteriorate and the broth can become bitter.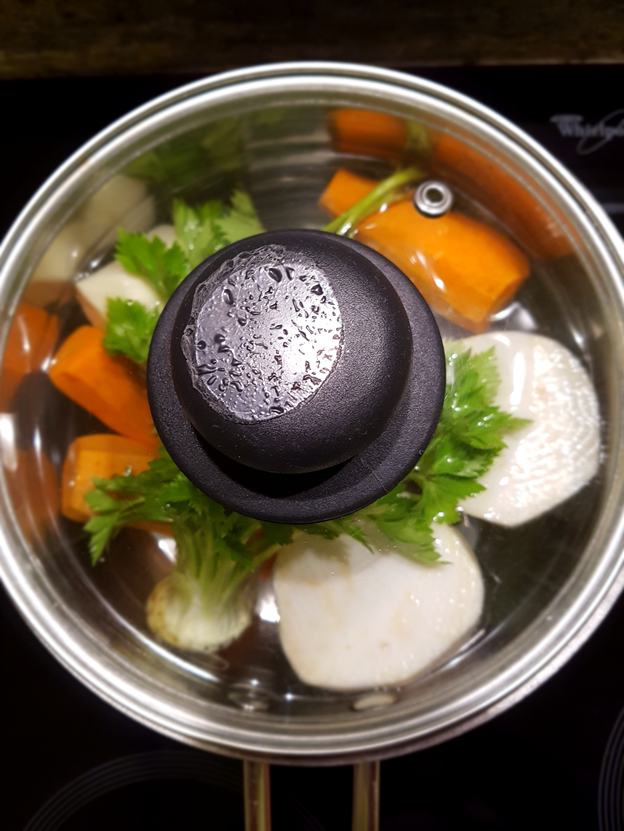 Step 2 (Cutting and cooking the vegetables)
Cut the vegetables into small pieces (except spinach)
Put the oil in a frying pan, fry the chopped onion and crushed garlic.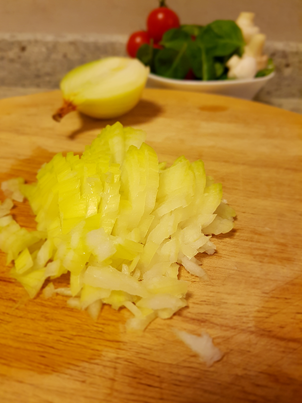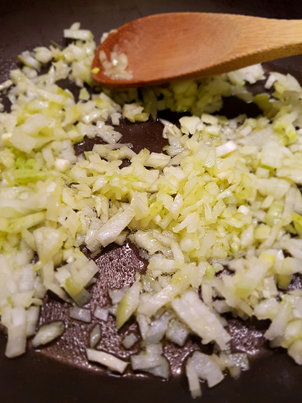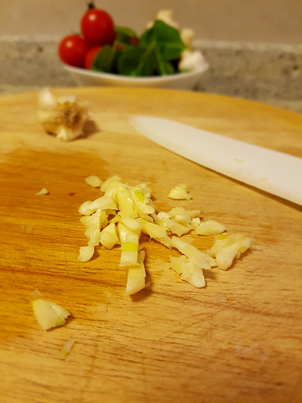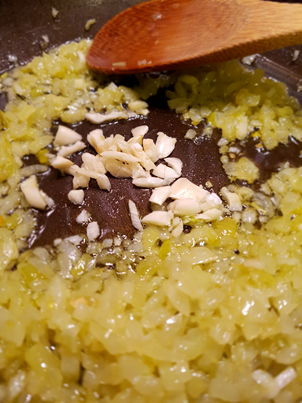 Fry until they become golden brown and crisp.
After that, add the tomato paste or tomato juice and the cut tomatoes.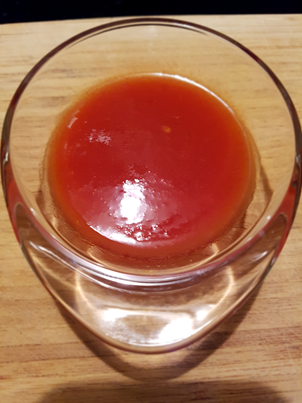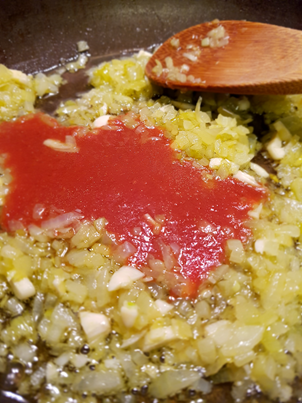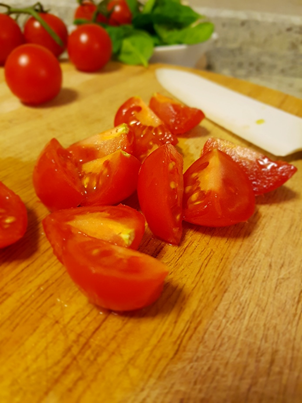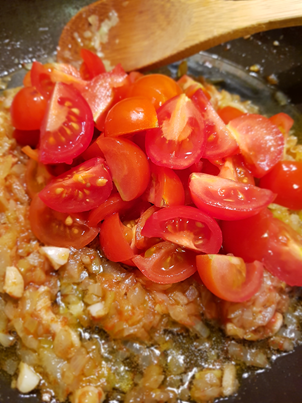 Continue to add vegetable broth and non-dairy milk immediately.
Season with salt and pepper to taste.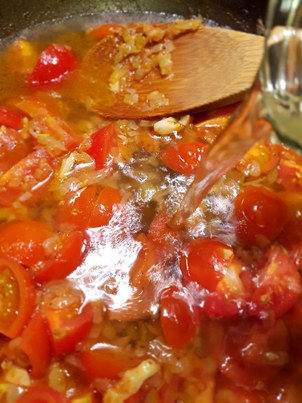 Add your favorite pasta. I've used whole grain pasta but you can use any kind, shape or form that suits your unique style.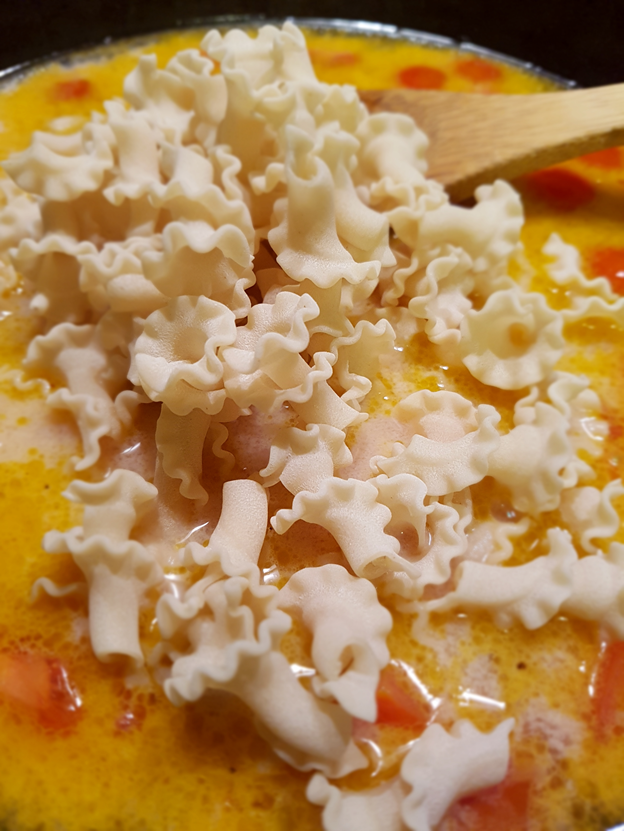 I forgot to add the mushrooms before, quickly cut the mushrooms and immediately add them over the pasta.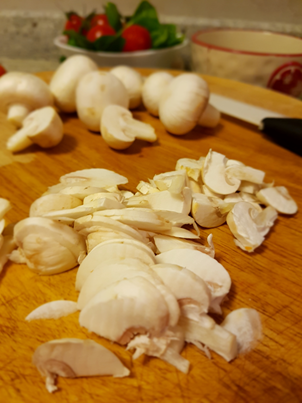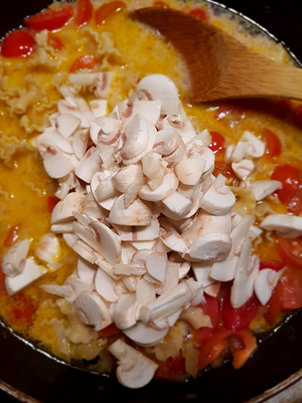 It actually was a good mistake, due to the mushrooms turning out to be more tasty this way and also not loosing their color as they'd have had if I where to fry them with the onion and garlic as intended. So it's up to you if you add them last or fry them for a bit.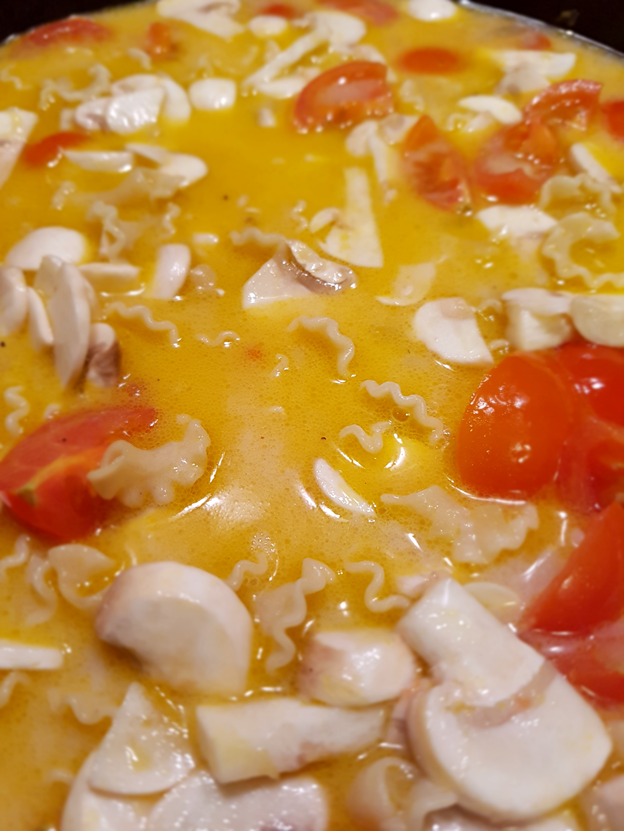 After adding in the ingredients, cover the pot and simmer for about 10 minutes at medium to high heat. Stir from time to time making sure it won't stick.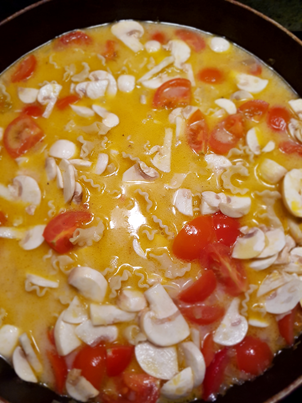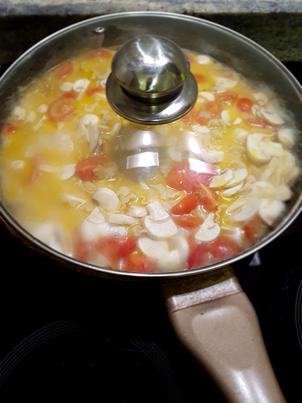 This is what it should look like after just 10 minutes, looks so good .... I can't wait to taste it <3 But we're not done yet !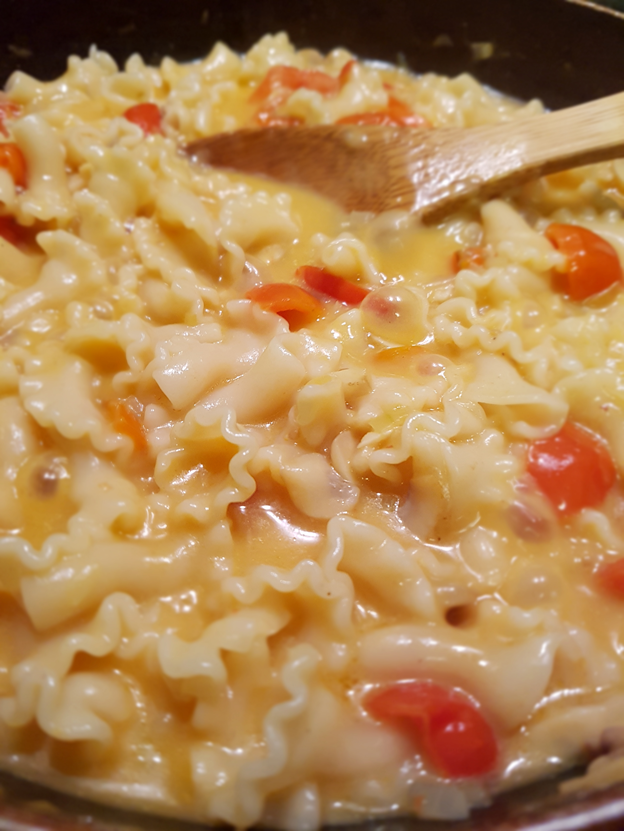 Now we'll add the spinach and the nutritional yeast.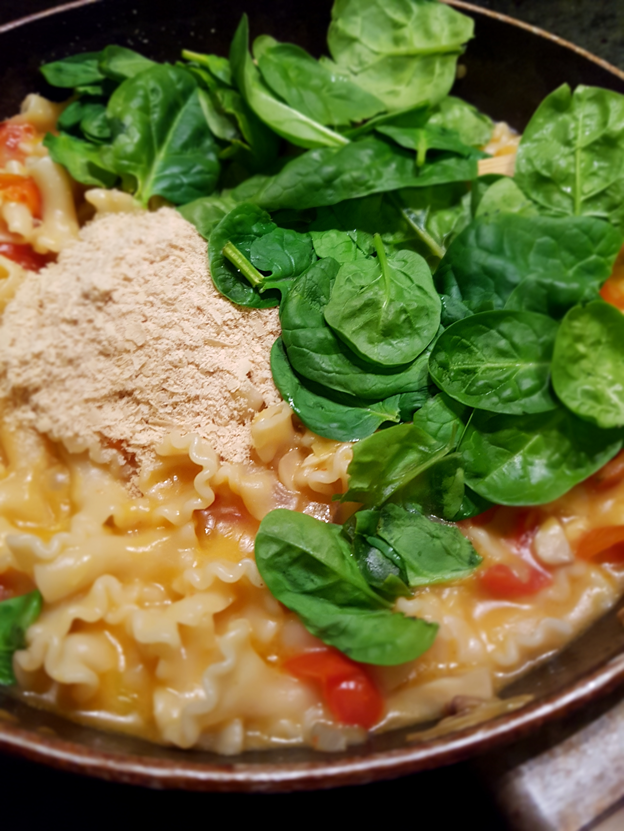 Keep cooking while stirring constantly for a maximum of one minute till the spinach becomes soft and the yeast incorporates fully. This is how it should look like when it's done.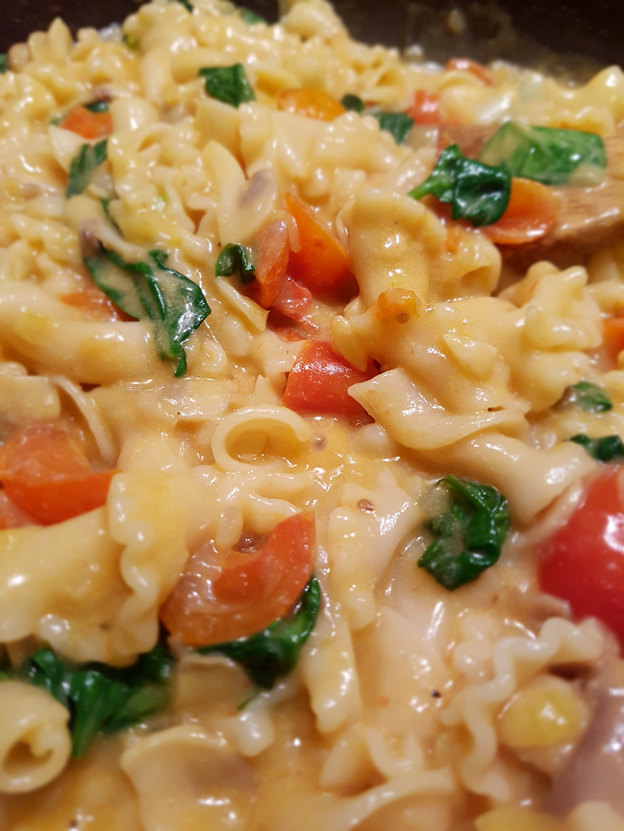 Last but not least, we'll sprinkle some fresh cut basil that will truly make our pasta flavorful. This is our "secret" ingredient so make sure you get the best looking basil out there :D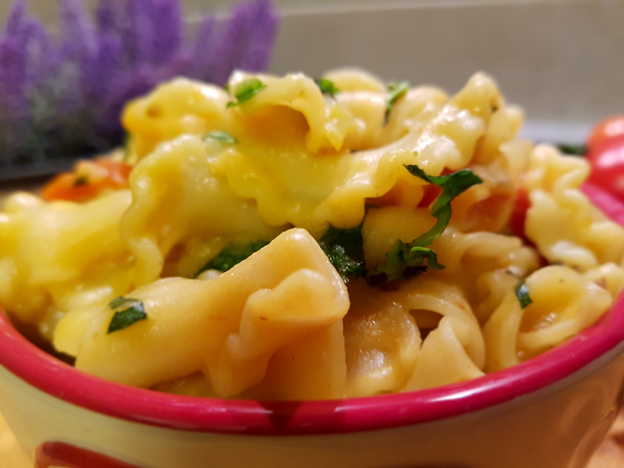 Yummy ! At last, it's ready :D Bon Appétit lovers <3