I first became a fan of this musical when i was in high-school. I had made friends with a kind of quirky neighbor who was into a mish-mash of different things but mostly we bonded over our mutual interest in frozen pizza and video games. He had a very strange variety of music in his CD collection and the 2-disk set of Phantom was one of them. I was hooked almost from the get go. It would be many years before I would actually see this phenomenal performance in New York City. It went on to become the most popular Broadway musical of all time (it has since been surpassed) and is still the longest-running musical.
The year was 1986
source
It's difficult to really put your finger on what makes this production so amazing. It's partly because of the story and the amazing songs that cross different genres so seamlessly mixing the usual orchestra and even at times almost dance-like music. The sets are incredible and some of the special effects are just mind-blowing considering that CGI on a stage isn't really possible.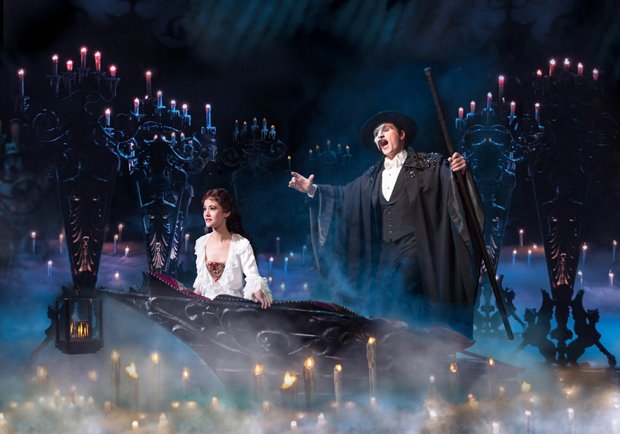 source
the bit where they travel to the Phantom's underground lair by boat is just spectacular
Although I have been a fan of this musical for 30 years i only recently had a chance to see it in 2016. While visiting pals in NYC i finally decided to splurge and pay the $100++ ticket price and get some really quality seats.
Every single moment of this thing is absolutely epic and although I think that a vast majority of things that take place in New York are overpriced, Broadway is worth every single penny.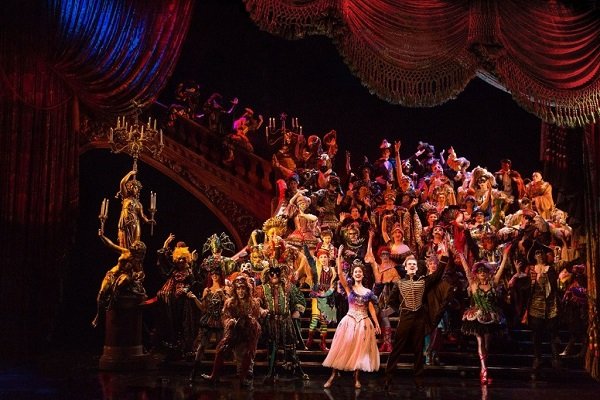 source
The first song of act II is entitled "Masquerade" and it was my least favorite song in the entire production until I saw it live. The amount of action that is happening on the stage is just breathtaking. The costumes and the animatronics on the Phantom when he appears at the party was something I was completely unaware of since I had only heard the audio up to this point.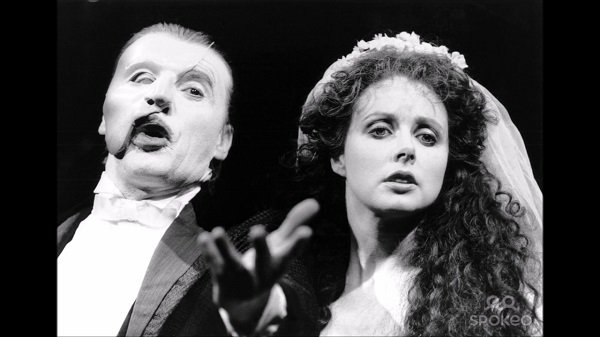 source
Michael Crawford was the original Phantom in both the London and Broadway cast, but there have been an astonishing 30 Phantom leads (and many more minor Phantoms that sat in during illness) over the years. There have been a similar number of performers playing the other lead roles of Christine Daaé and Raoul. The musical has been performed in 28 countries and translated into many languages including Chinese and even Serbian.
There have been multiple film adaptations of the story, some were musicals and the other ones were just bad. Most recently, the 2004 adaptation directed by Joel Schumacher starred Gerard Butler as the Phantom. It was a particularly unusual choice because Butler had almost no singing experience and had only taken 4 voice lessons. Have a look at it some day. While there is no doubt in my mind they almost certainly doctored the vocals a bit, Butler pretty much nails it.
from the official Phantom of the Opera channel
The Music of the Night is arguably the most widely acclaimed song from the production, although to me, almost all of the songs are my favorite particularly after seeing the production.
If you ever find yourself in NYC or London, or are fortunate enough to be in a city that gets part of the world tour of Phantom, i highly suggest you suck it up and pay the very high price to attend this masterpiece. It is without question the most epic live performance of anything I have ever seen.