Hello, this is supposed to be my most desired month for makeup but really with everything that happens here and the outside world, many times I get discouraged, I pause, I breathe and I always come back, because you should not give up when you really like to do something.
Hola, este se supone que era mi mes más deseado para los maquillajes pero realmente con todo lo que sucede aquí y el mundo exterior, muchas veces me desánimo, hago una pausa, respiro y siempre vuelvo, porque no debes rendirte cuando realmente te gusta hacer algo.
---
🧟🧟🧟
I'm wearing makeup that is actually an inspiration from a TikTok user named Rachel. I must confess that it took me more than 4 hours without a break.
I started by tracing everything that was going to be the zombie's body
Traigo un maquillaje que de hecho es una inspiración de una usuaria de TikTok llamada Rachel. Debo confesar que me tomó más de 4 horas sin descanso.
Empecé por trazar todo lo que de iba a componer del cuerpo del zombie
---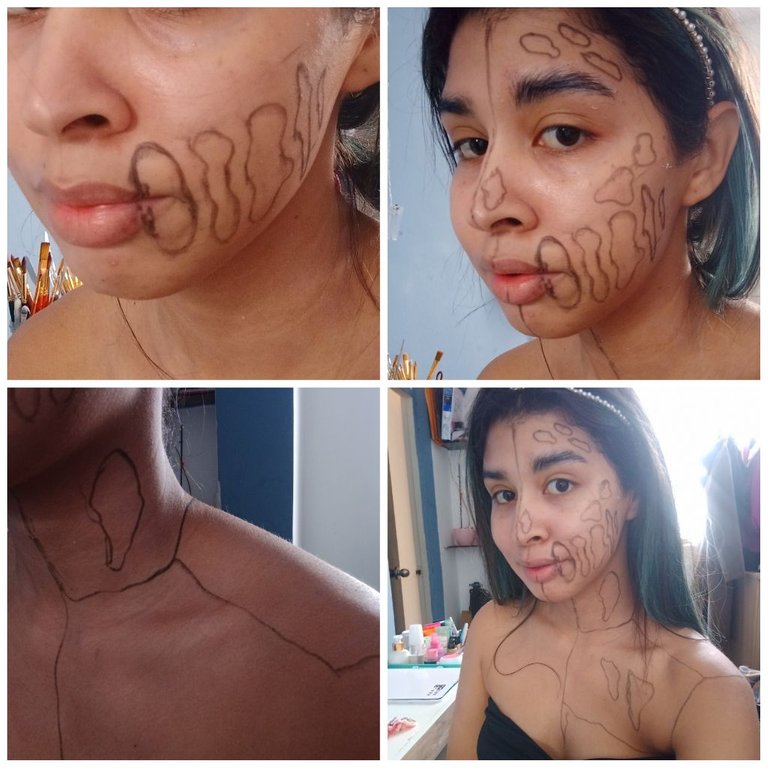 Then I started adding color to what would be like pieces of meat.
Luego empecé a agregarle color a lo que seria como pedazos de carne.
---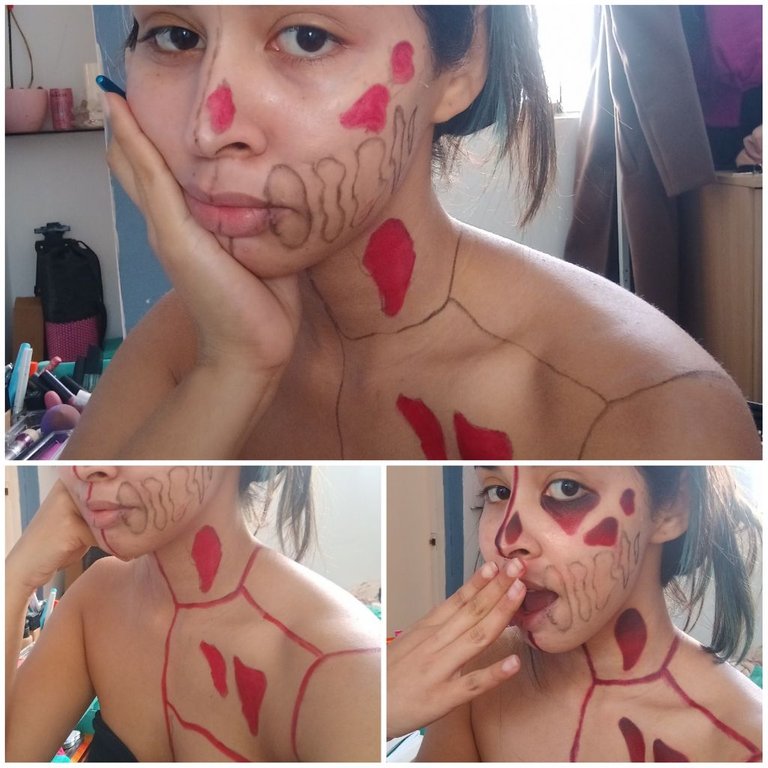 Continue with the denture part.
Continúe con la parte de la dentadura.
---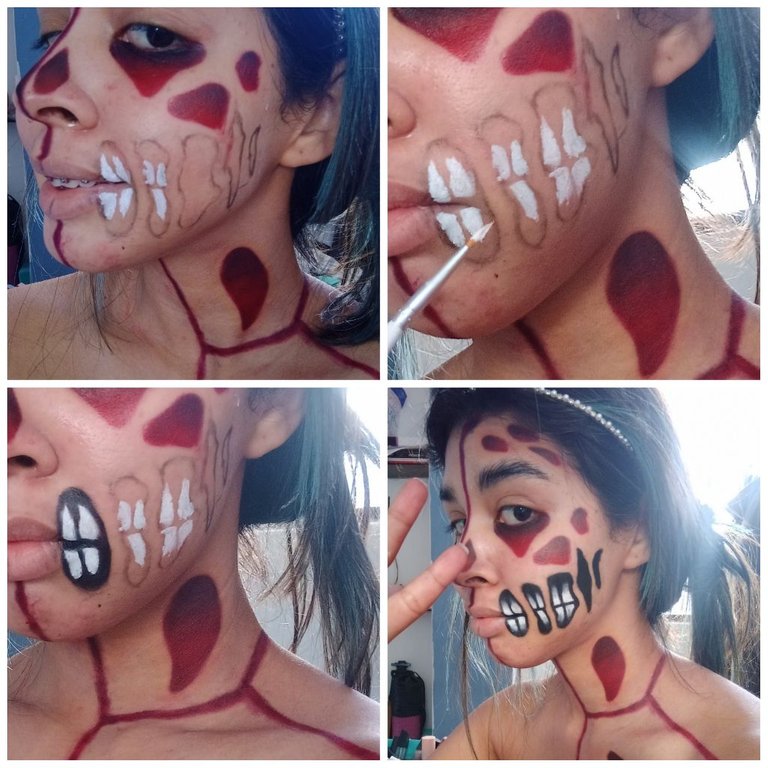 Now it was the part of adding color to the body of the zombie, I added details and shadows, I also added the stitches.
Ahora era la parte de agregar color al cuerpo del zombie, agregué detalles y sombras, también agregué las suturas.
---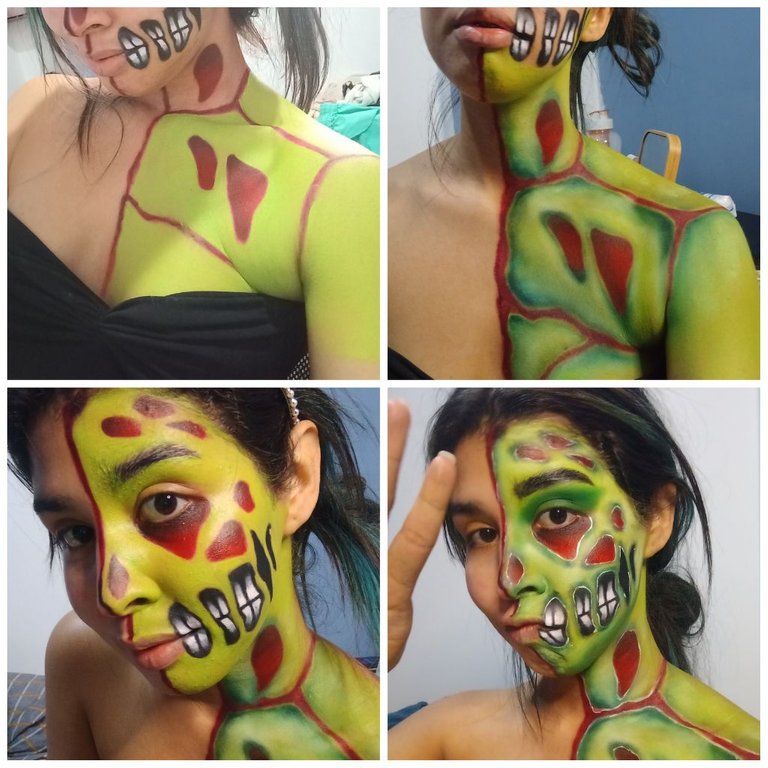 It was really quite a long job, in the end I painted the other part of my face as I would do daily and that's how I finished the makeup.
Fue realmente un trabajo bastante largo, al final pinté la otra parte de mi rostro como lo haría diariamente y así concluyo el maquillaje.
---