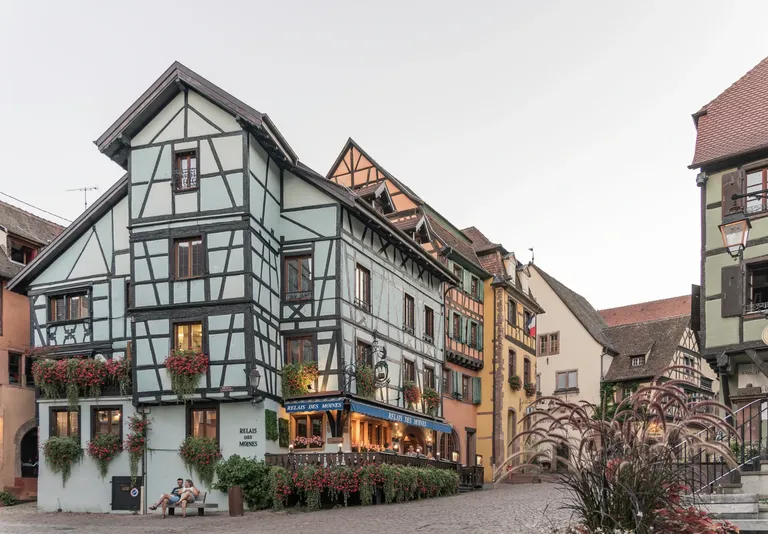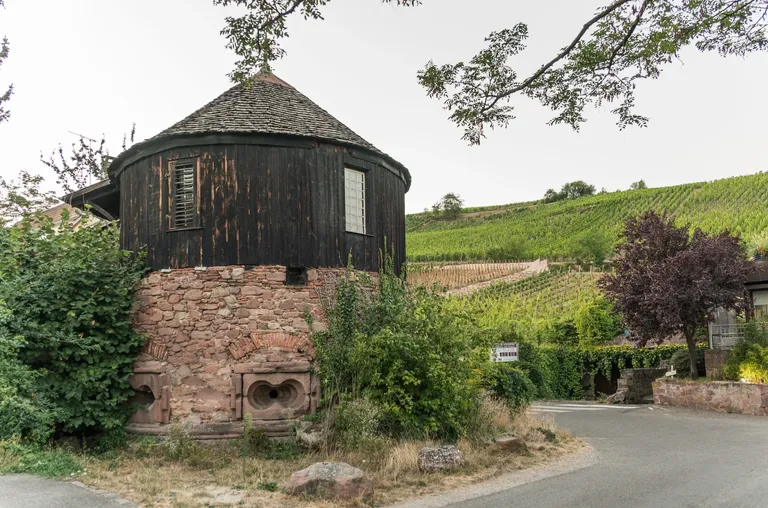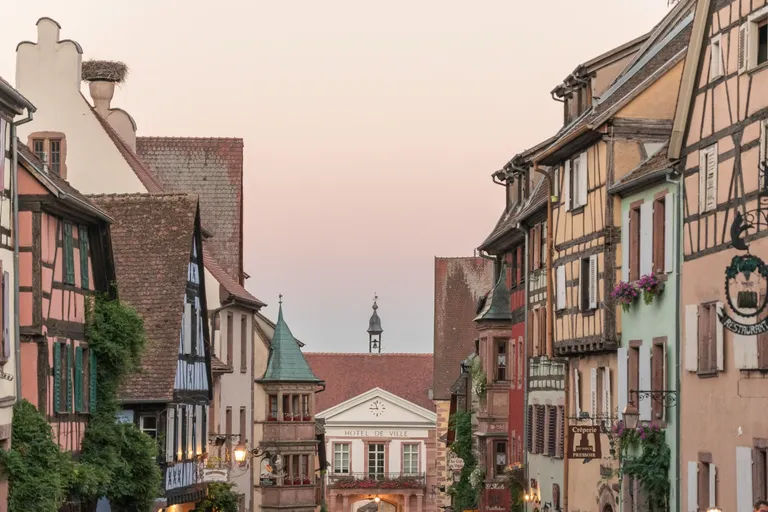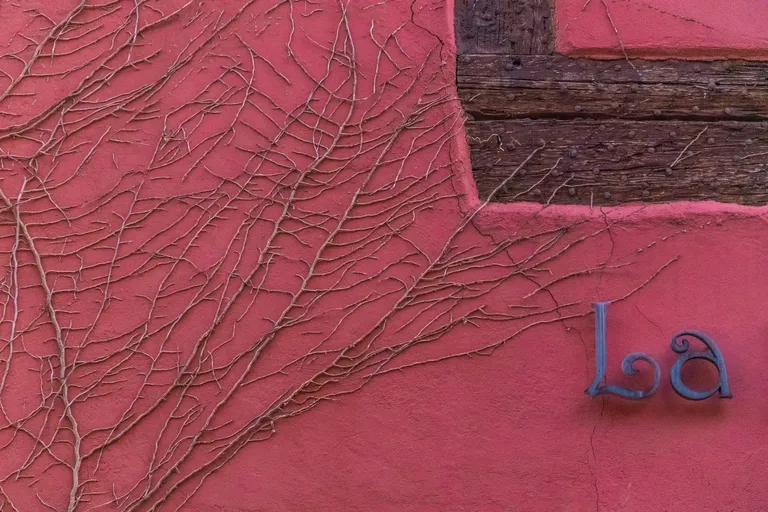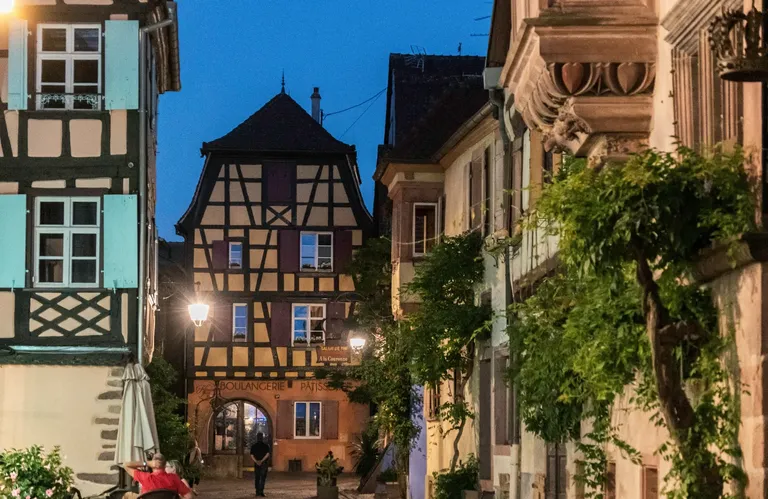 Some of the wrought-iron shop signs in my previous post are from Riquewihr, one of the towns on the Alsace Wine Route in France.
As these picturesque wine towns are often on the way to the warmer parts of Europe from Belgium, I have visited the majority of them over the years, including Colmar, Kaysersberg, and Eguisheim, etc....
The cobbled streets of these colorful charming towns are dotted with half-timbered and stone-clad houses, and the surrounding slopes are lush with vineyards.
Riquewihr is located 11 kilometres from Colmar, the largest "capital city" of this wine region. It's easy to reach by car and close to other wine villages such as Ribeauville.
Among the towns on the wine route, Riquewihr appears especially lovely to me, with its well-preserved medieval architecture concentrated within a few streets. Walking through the enchanting old alleyways, I enjoyed looking at the beautiful flower-clad windows and balconies, and galleried courtyards. I read later that it's one of the few towns in this area not severely damaged during World War II.
Before the French Revolution, Riquewihr used to belong to the Dukes of Württemberg. It served as a trading hub for Alsatian and German wine.
There's a passageway leading through the vines to the ramparts and the 13th century belfry up the hills.
At the end of the vine rows, you can often see red roses planted. They are not only looking pretty, but also being used to detect parasites at an early stage.


What about you? Have you been to these towns on the Alsace Wine Route? Which one is your personal favorite?


最近在法国,来继续分享这边值得游览的小村镇。前几天发的锻铁店牌有些来自希格维尔,是东部阿尔萨斯葡萄酒产区的其中一个小镇。
从比利时出发南下或者去德国等地常常要经过这块风景如画的地区,所以每次会挑一个小地方稍作停留。
这些葡萄酒之路上的小村镇都有着五颜六色的古老木筋房,很多小店铺前挂着锻铁标牌,周边起伏的山坡上种满酿酒的葡萄。
这些年陆续去了不少,最早去的是较大的中心城市科尔马,而希格维尔要小很多,是个精致微缩版。和上次写到的维泽莱一样,也被评为"法国最美小镇"之一。
这篇里的照片都是下午到夜间在小镇拍的,是不是很色彩缤纷?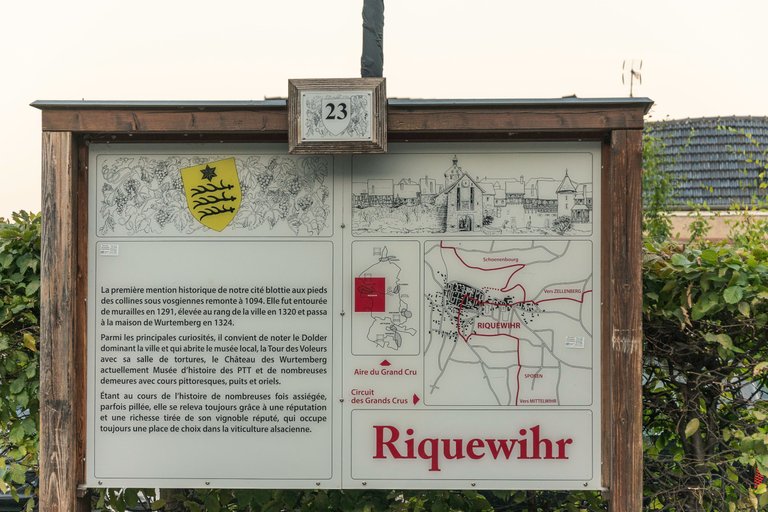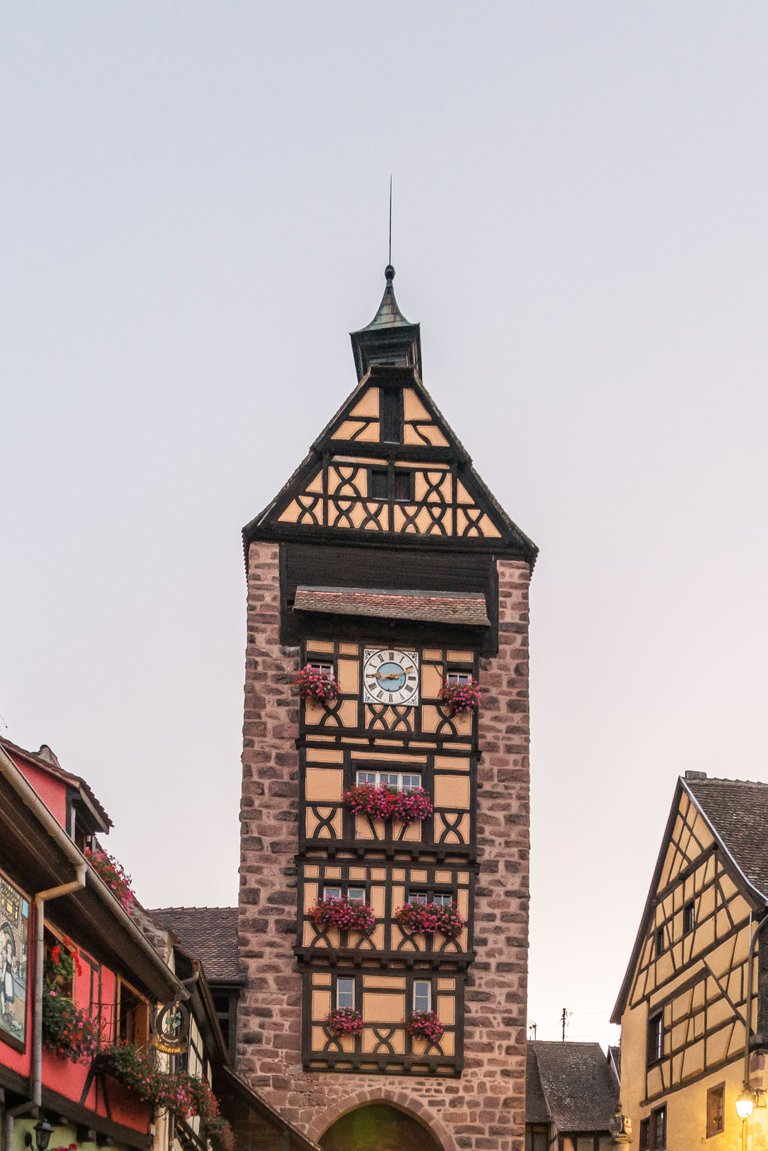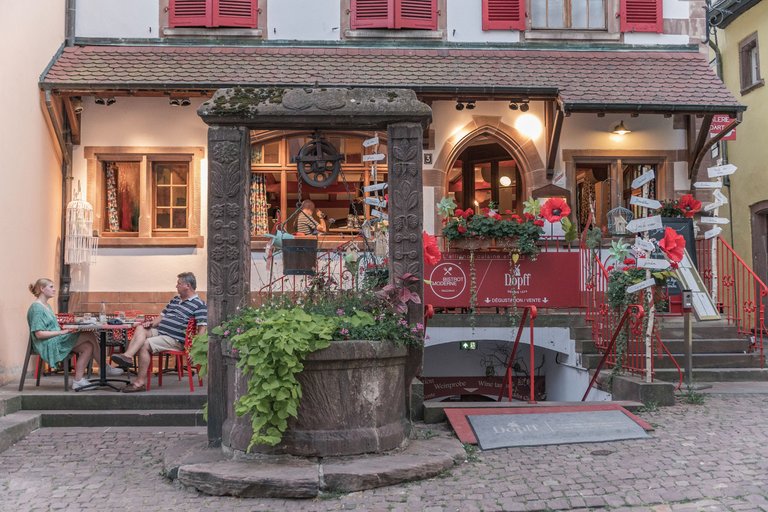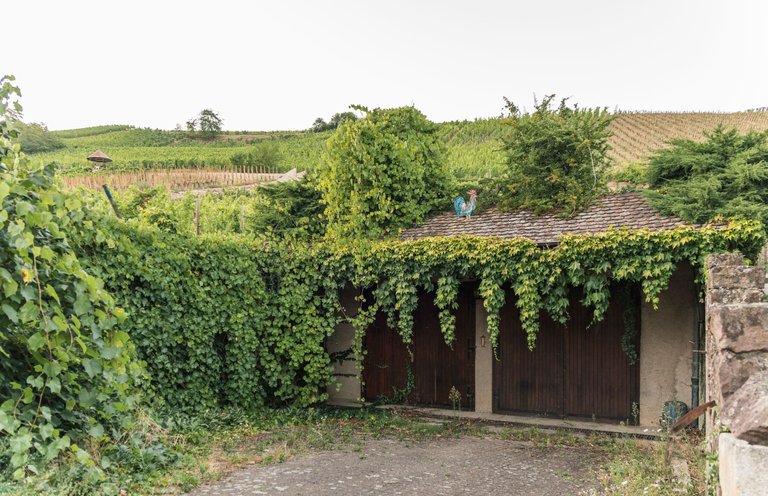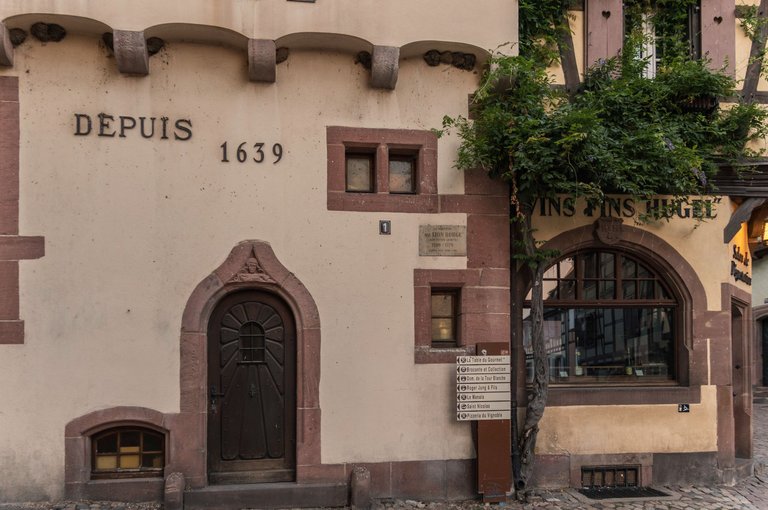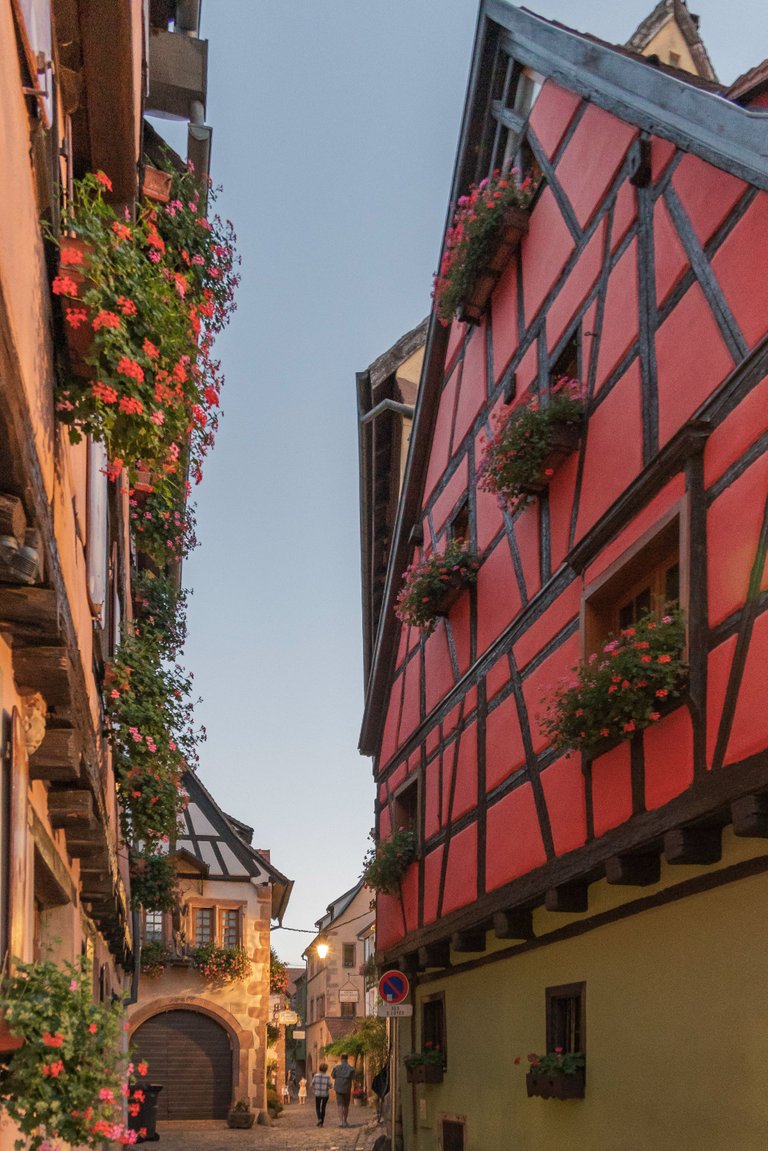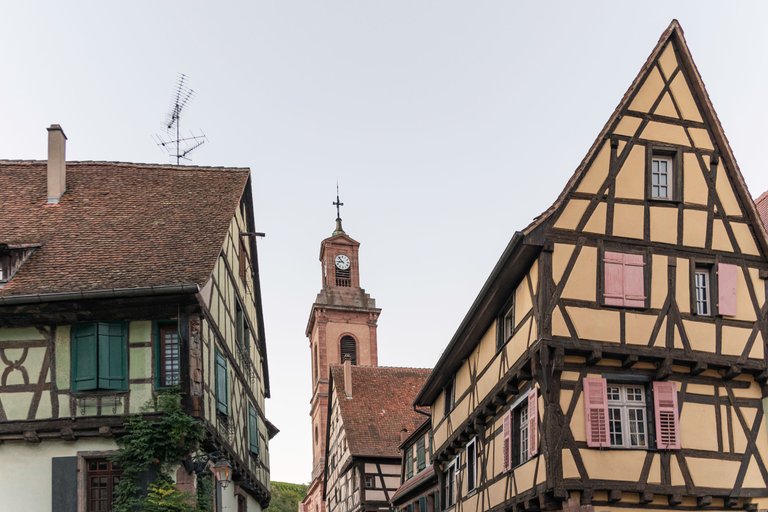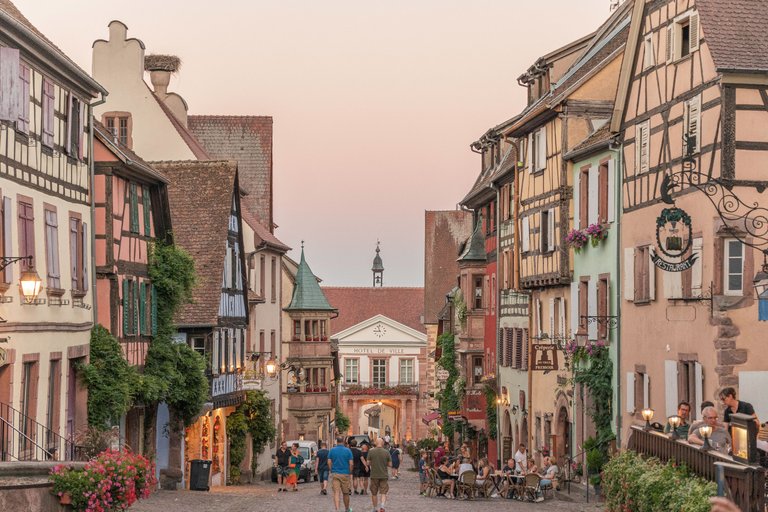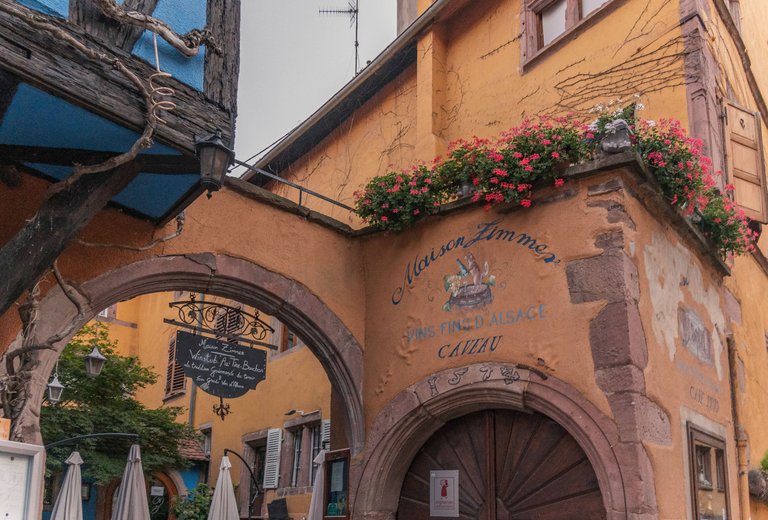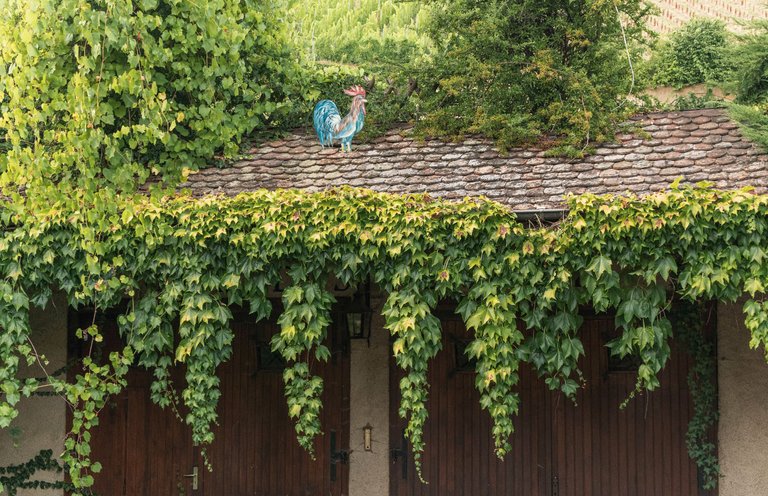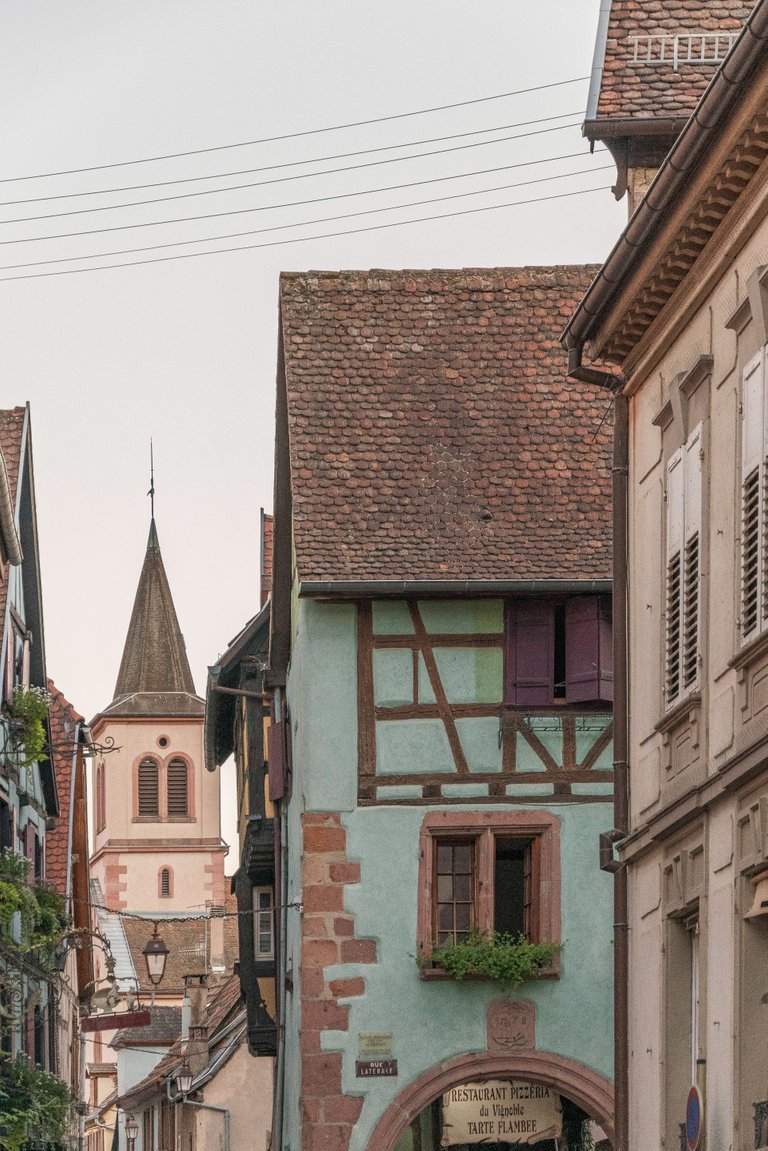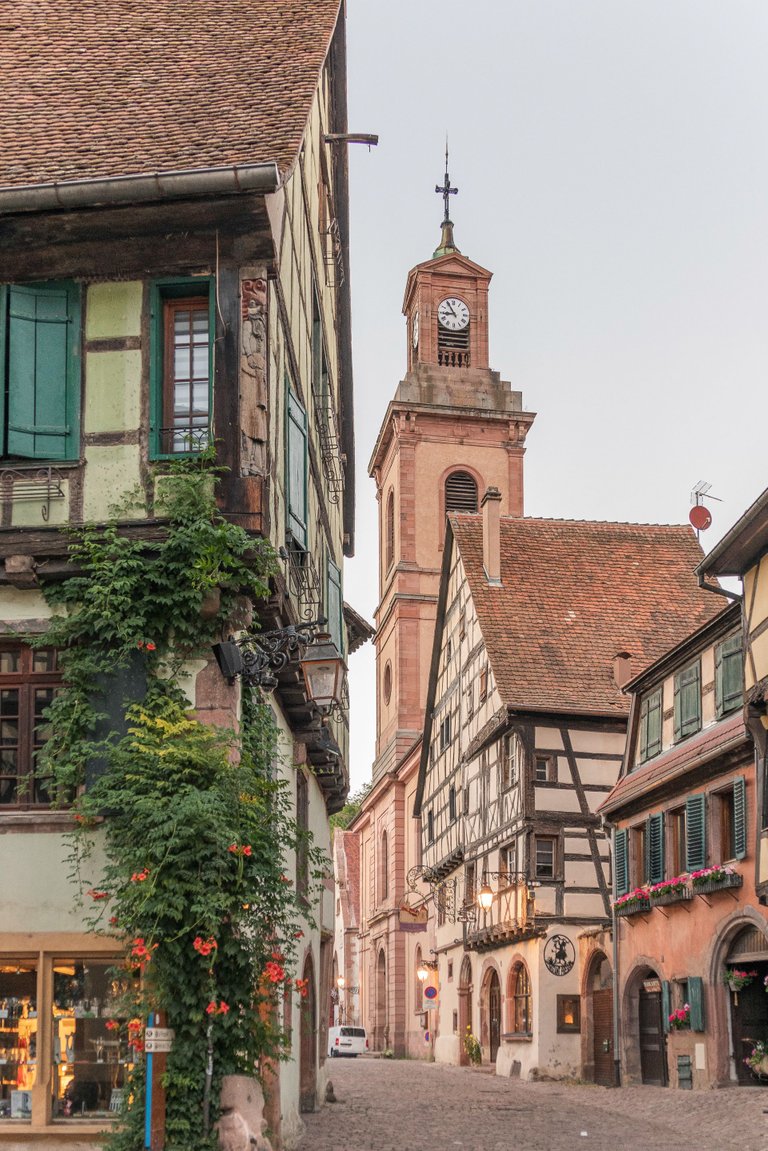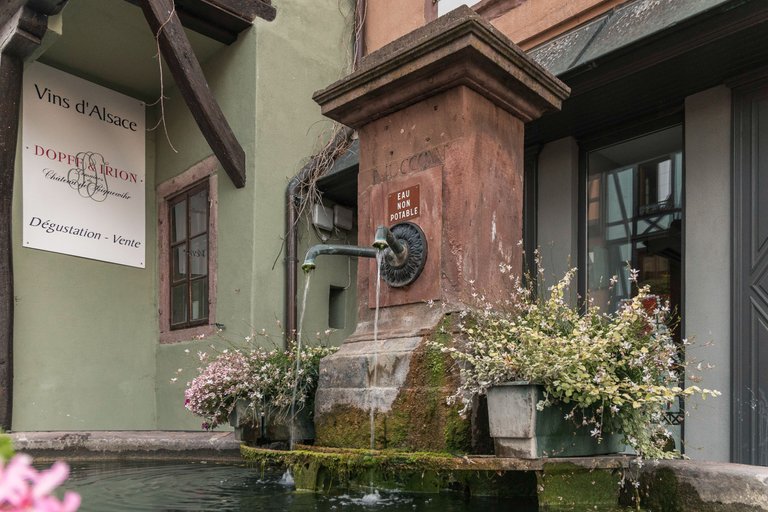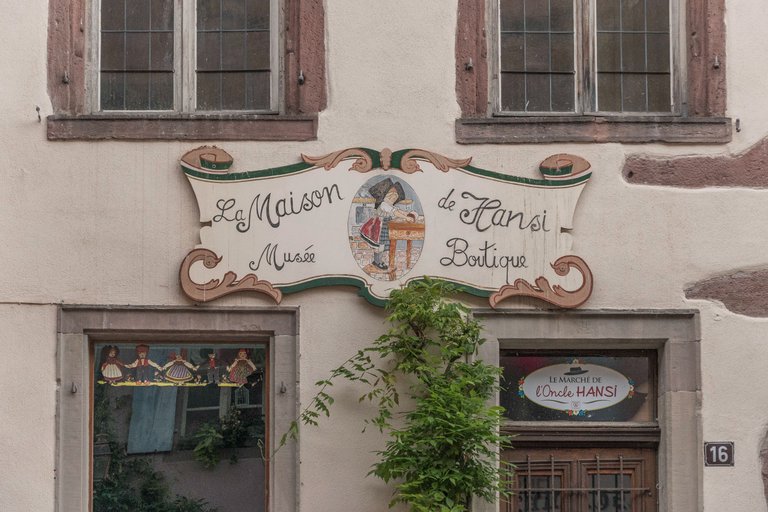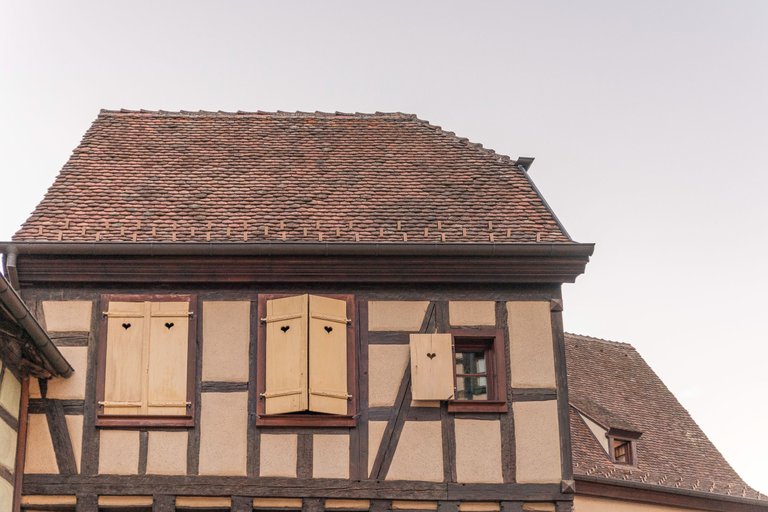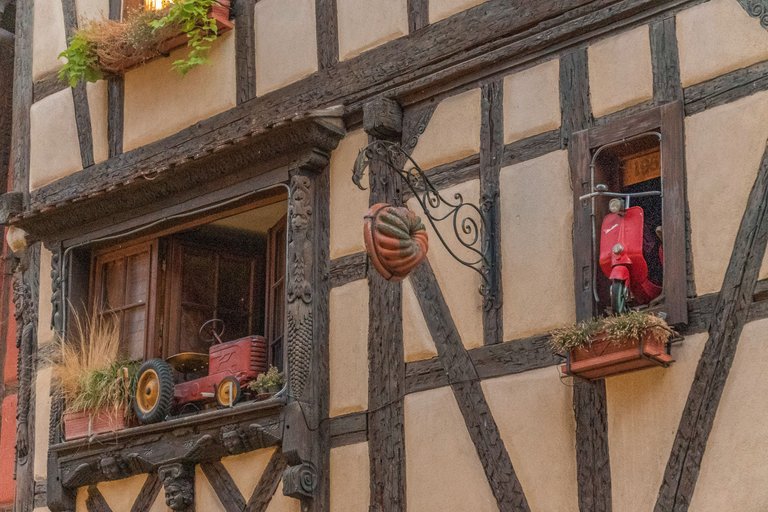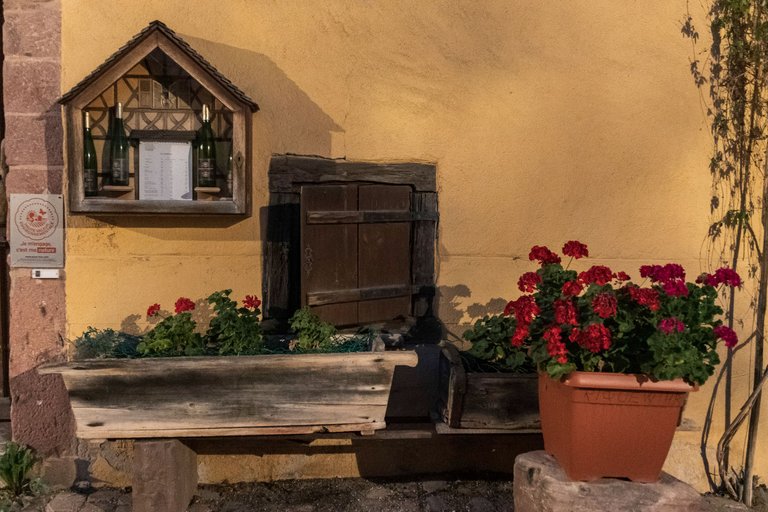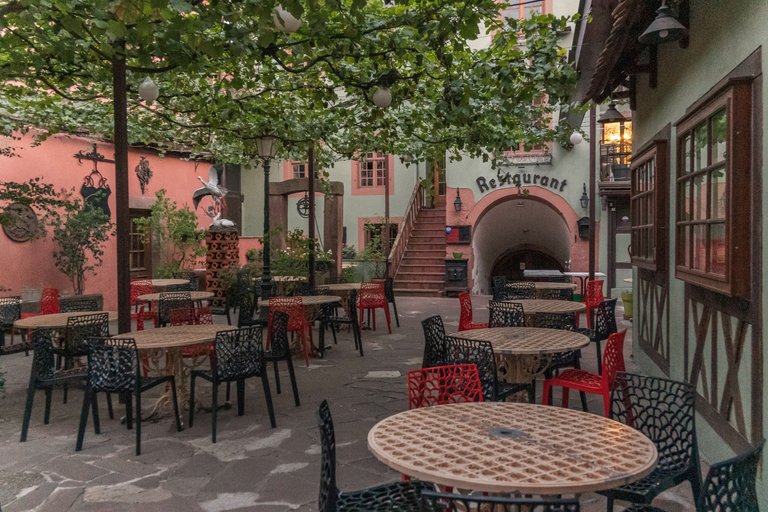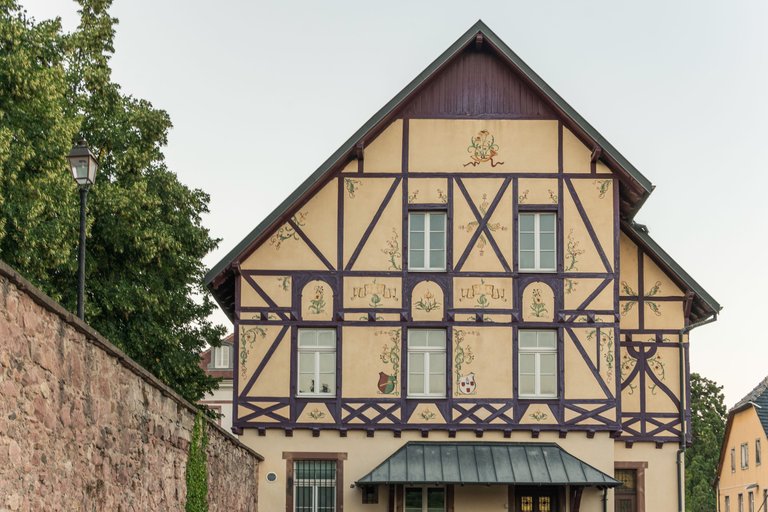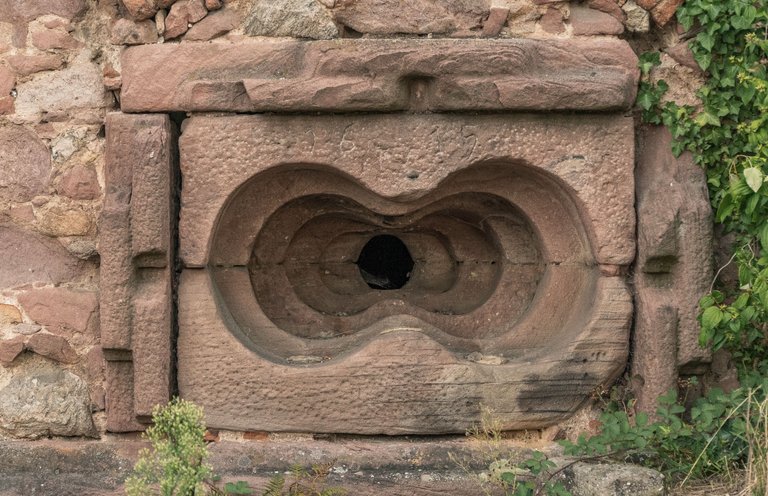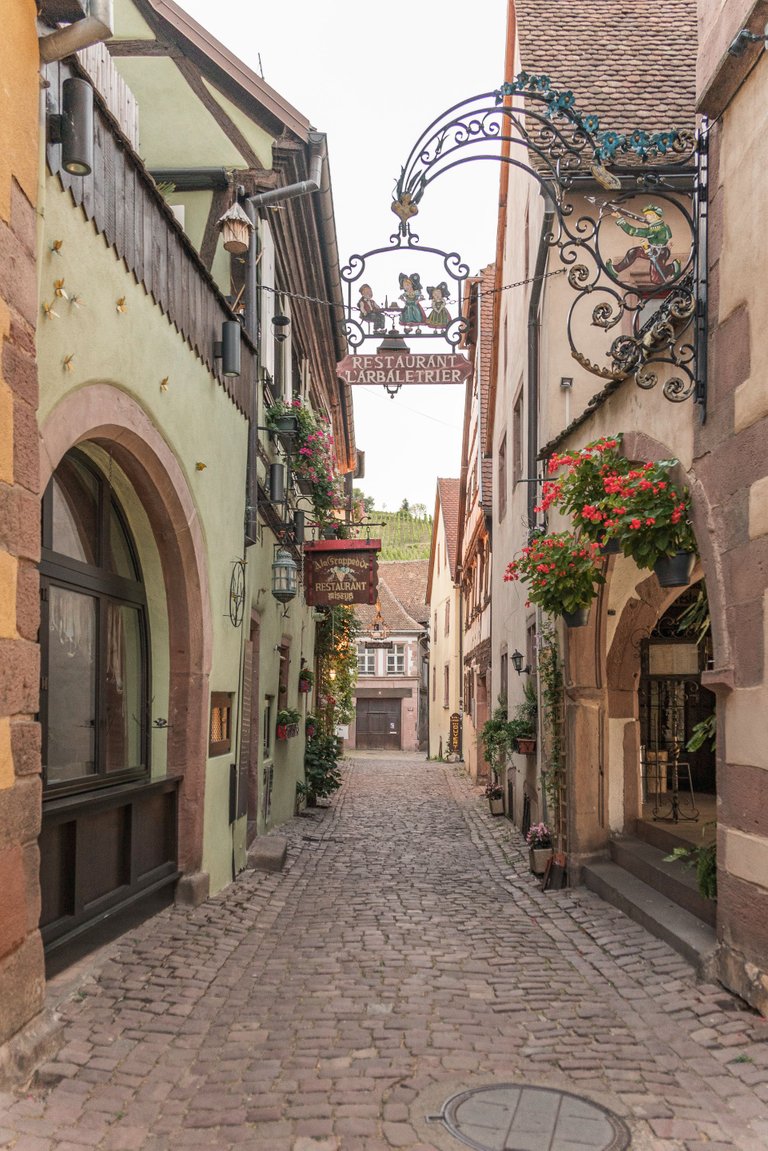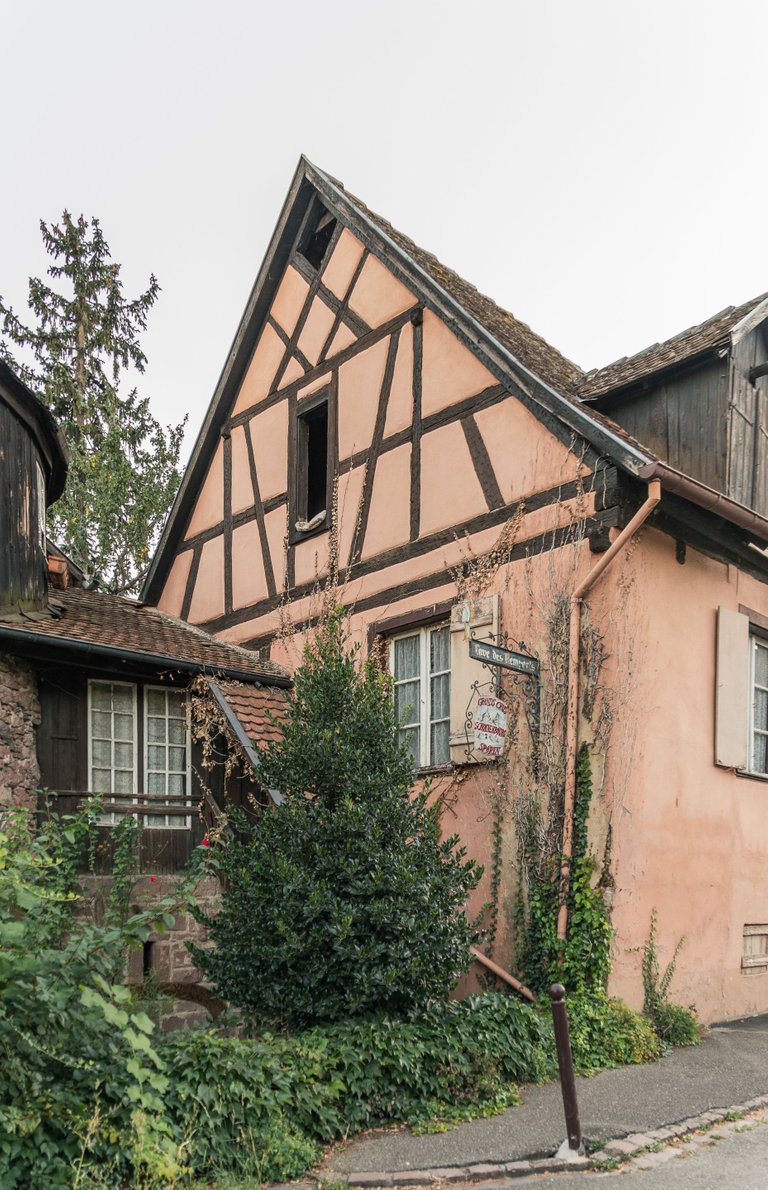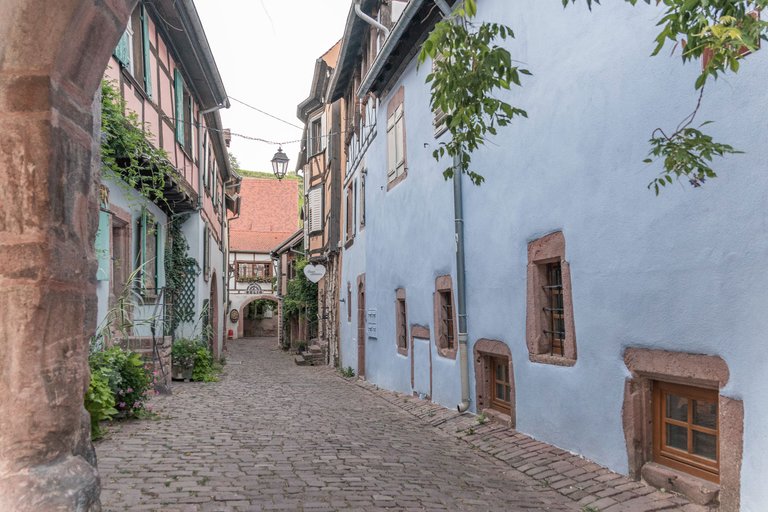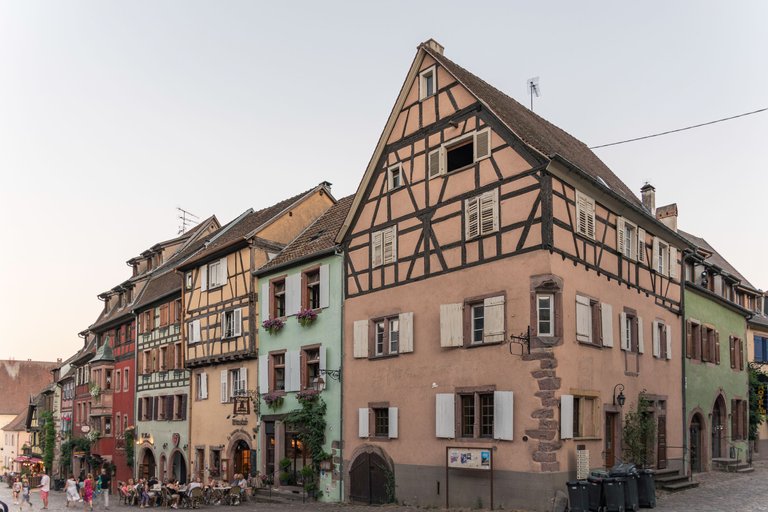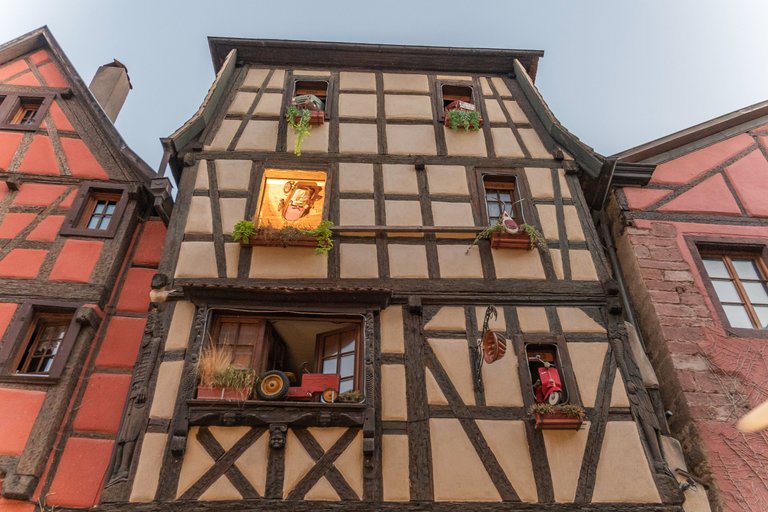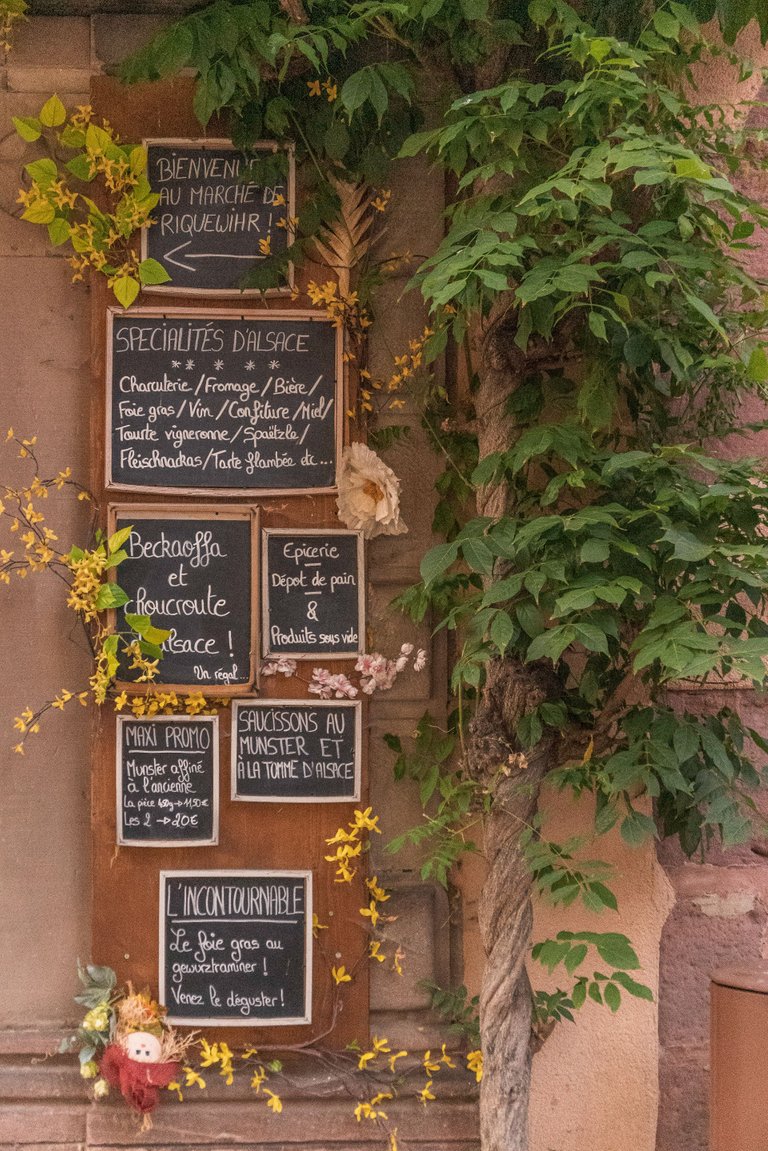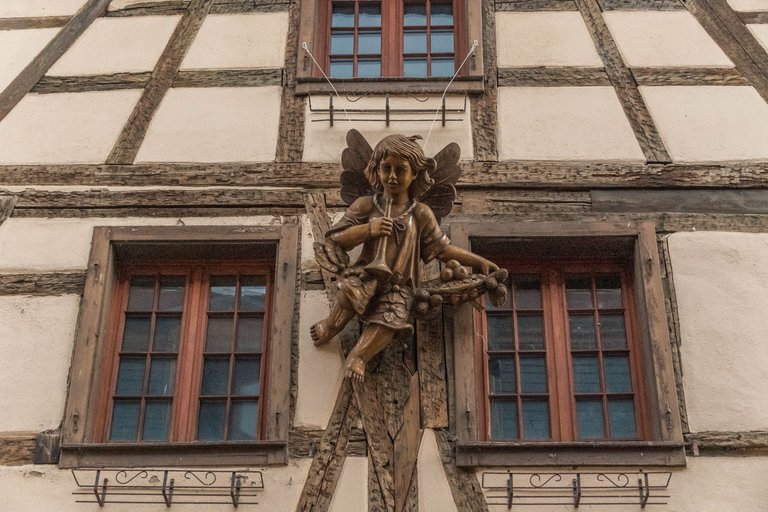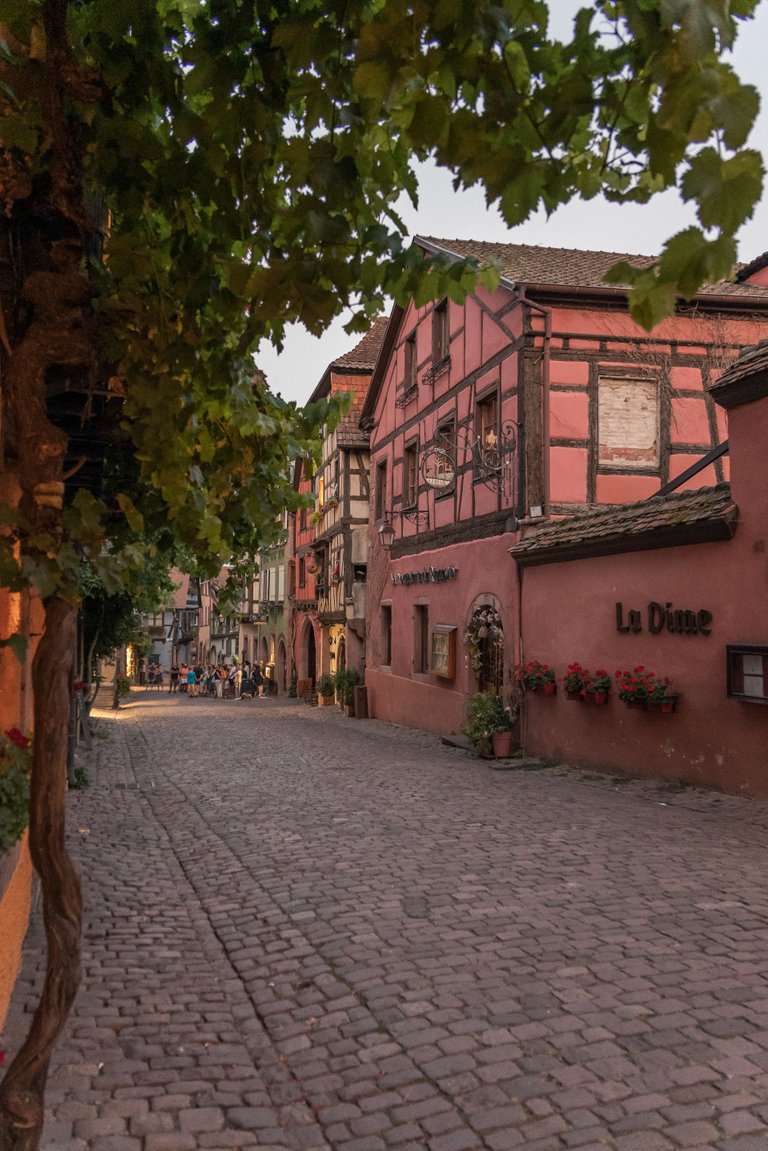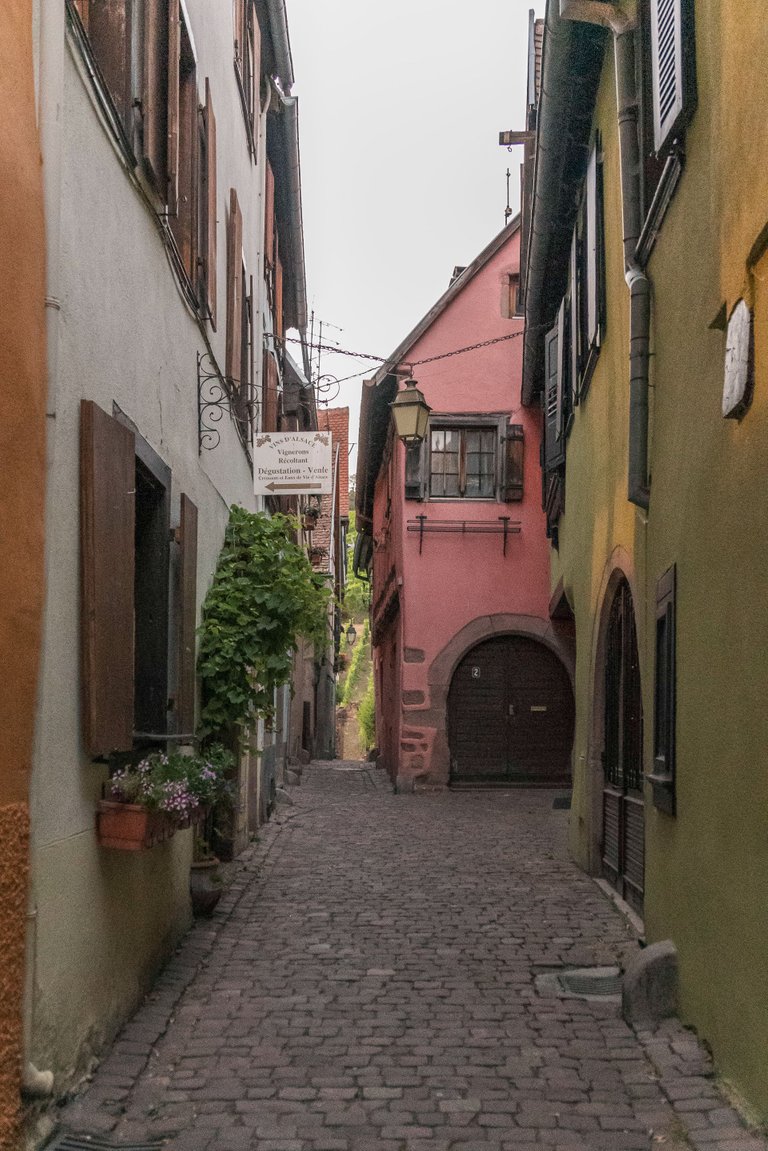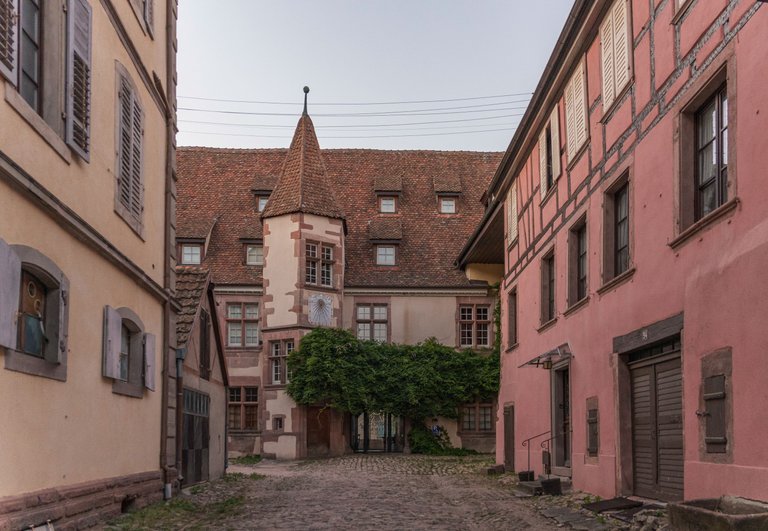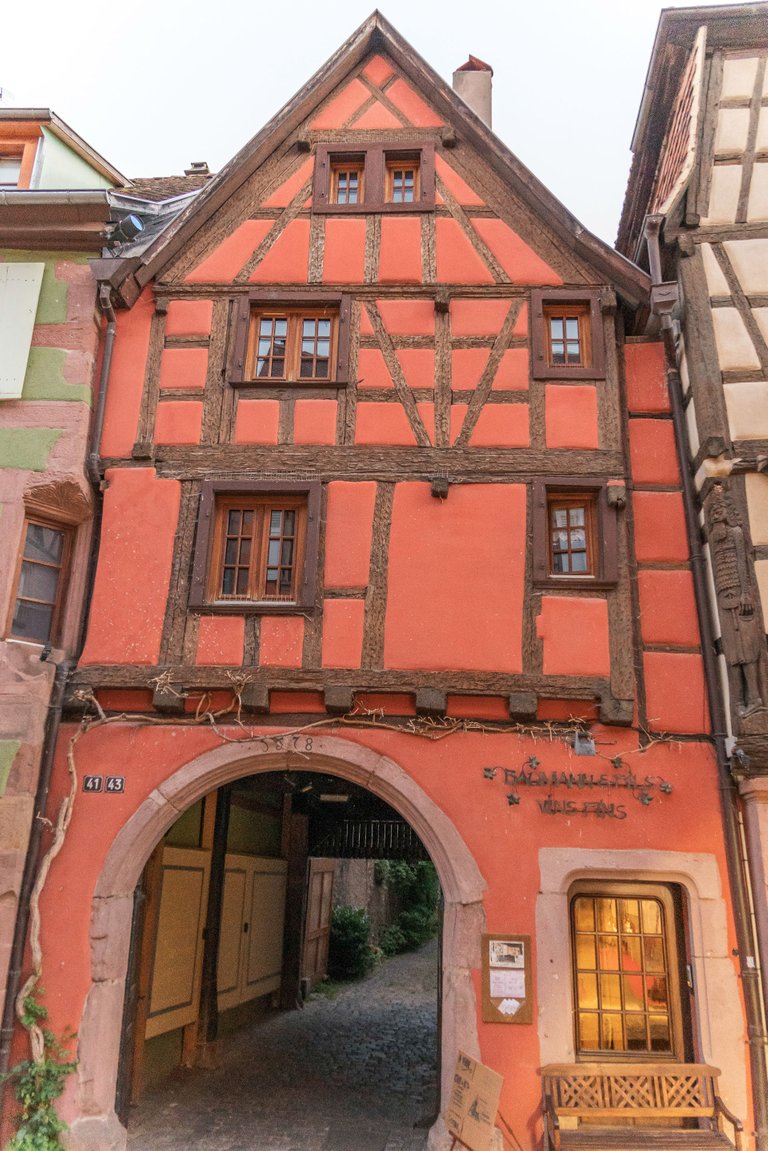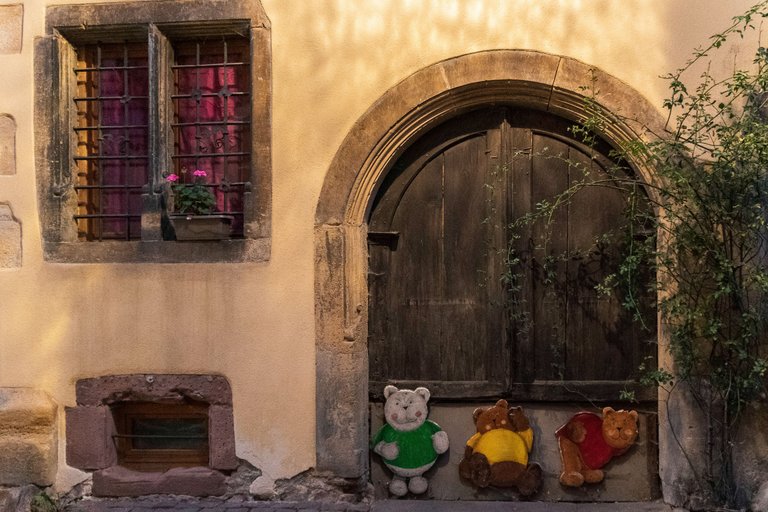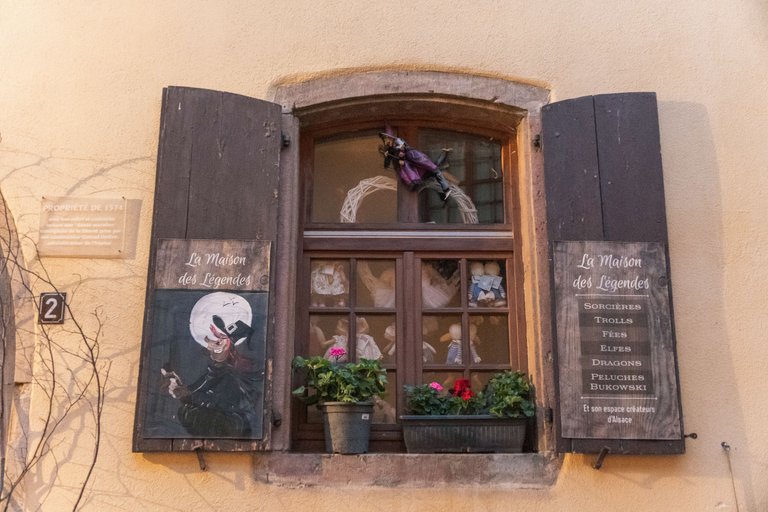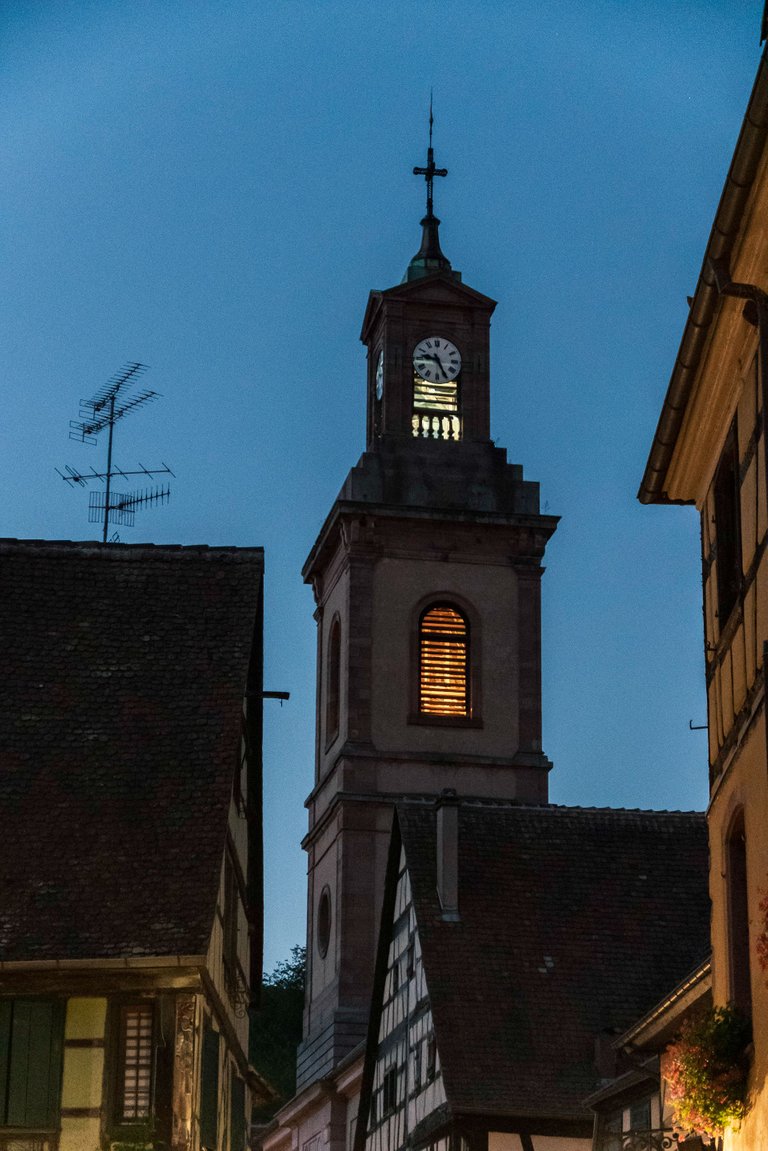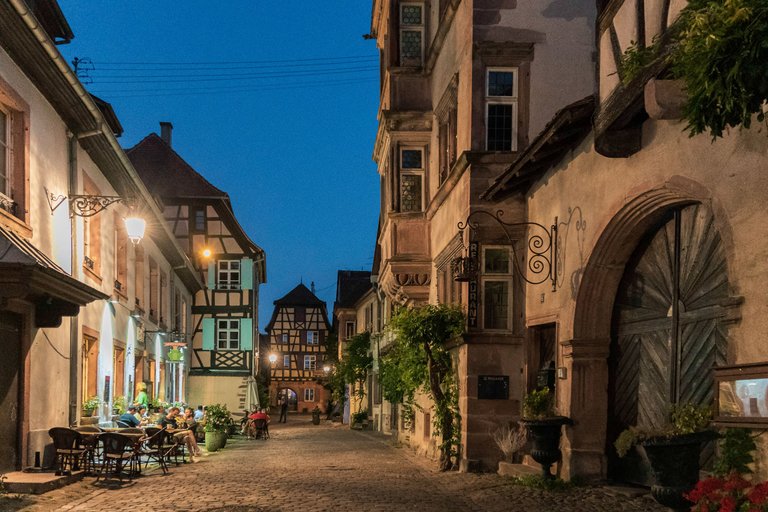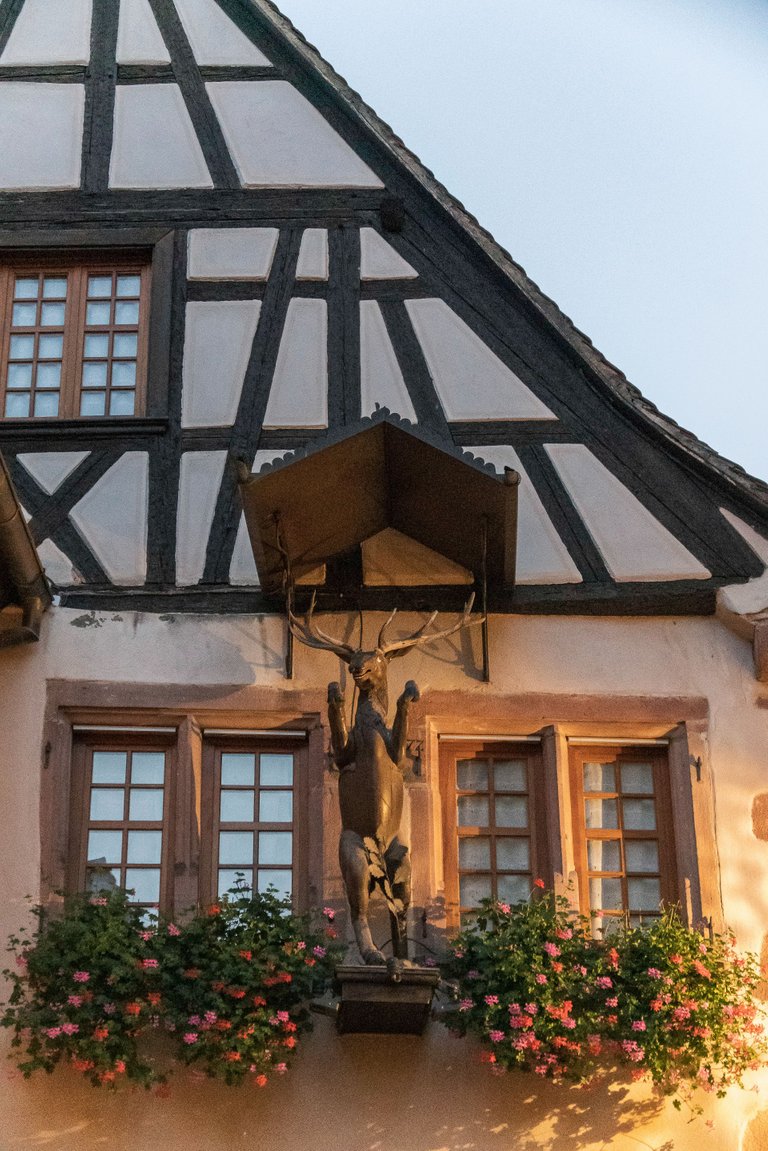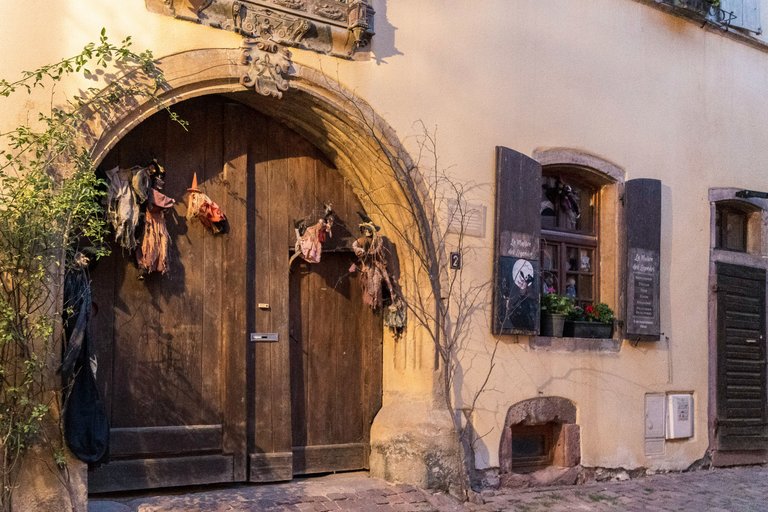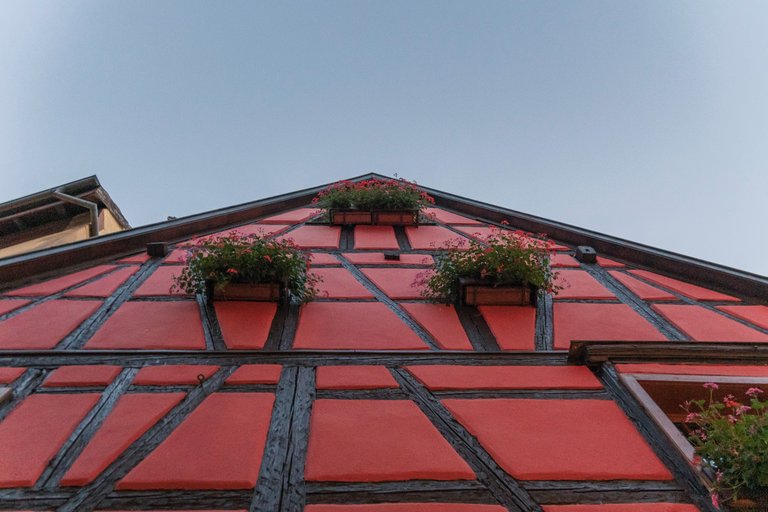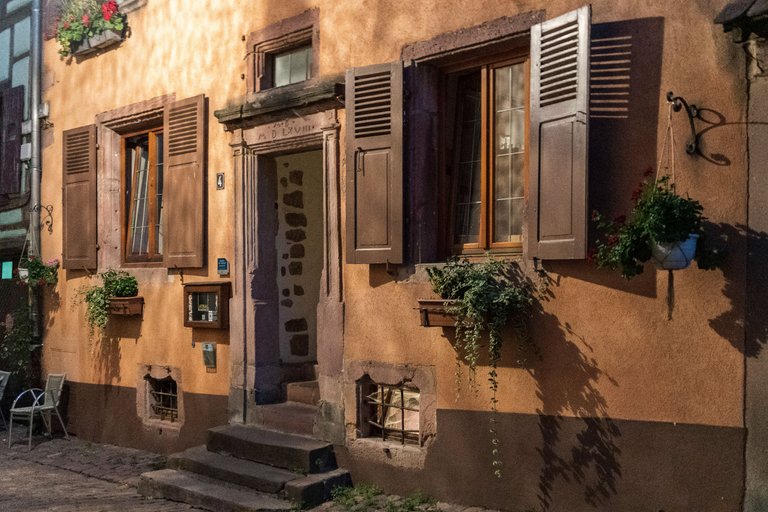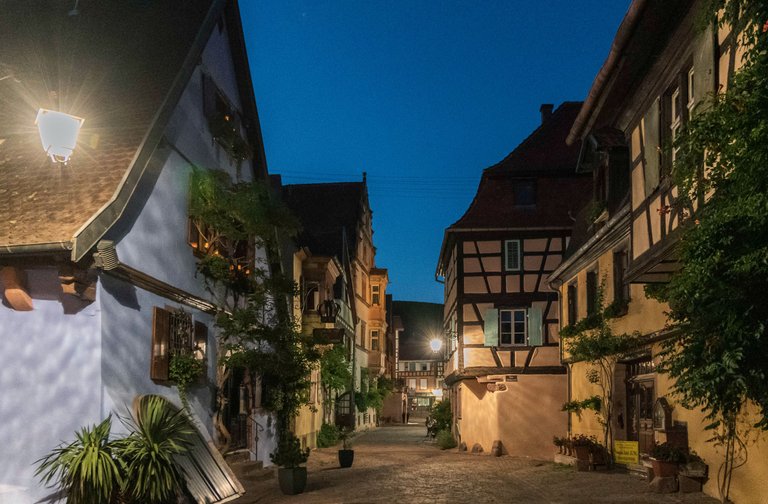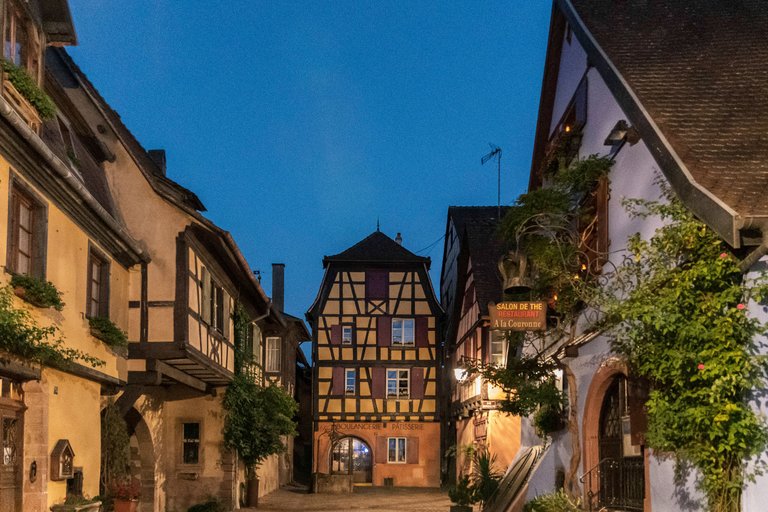 All content by @itchyfeetdonica. Thank you for visiting!
图文 by Donica,谢谢来访!=)


---
For the best experience view this post on Liketu