---
And he enjoys their company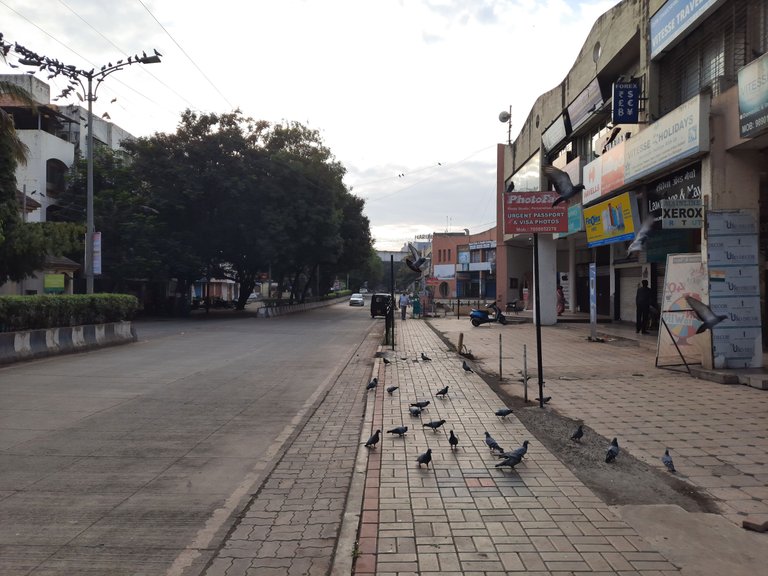 Look at the top of that light pole in the left - they are waiting for their man to come in. Few are already walking the path, to grab a better share by securing their position. And then here comes the old man, with their food.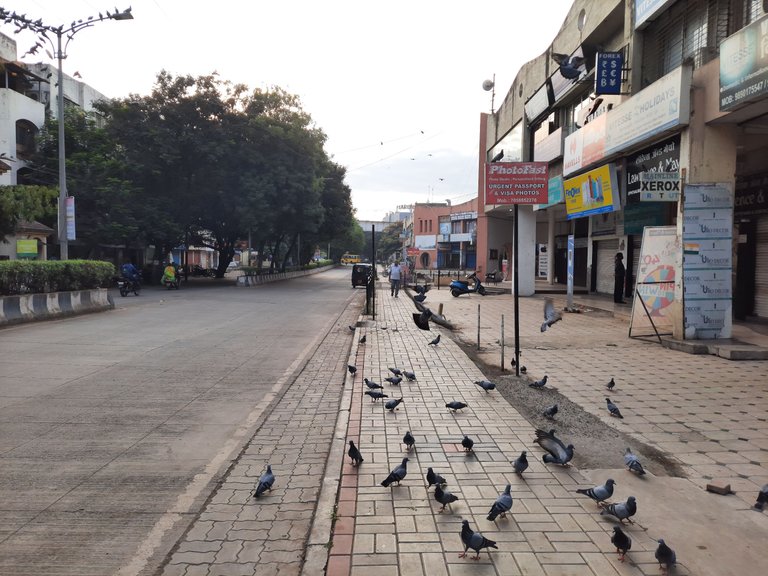 I tried to capture it as fast as I could, did not realize to take a video then. But I think, you will get a feel of how he enjoys their company.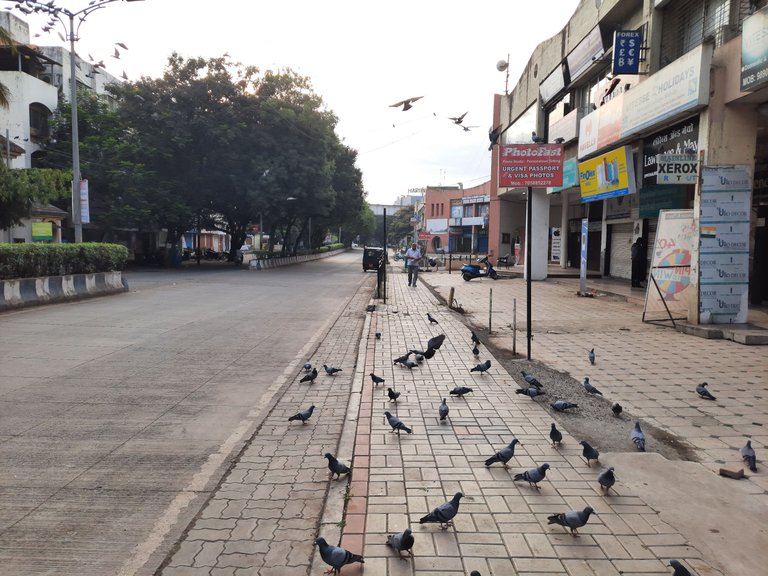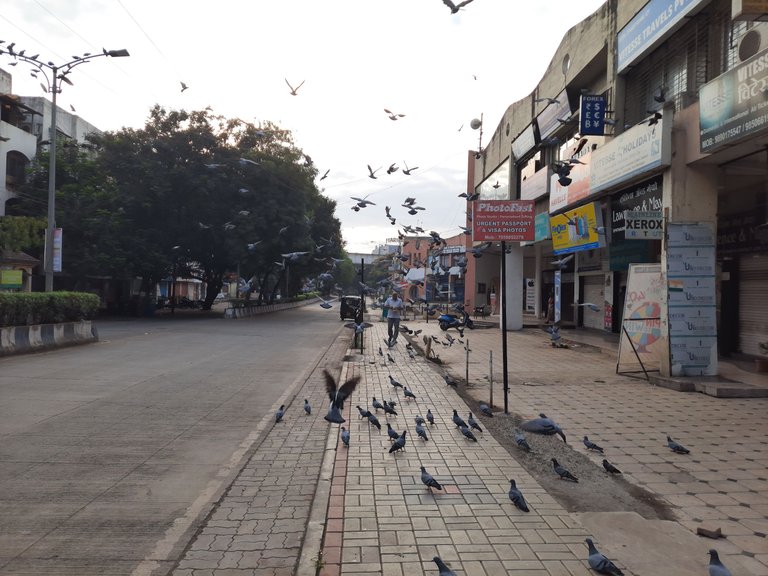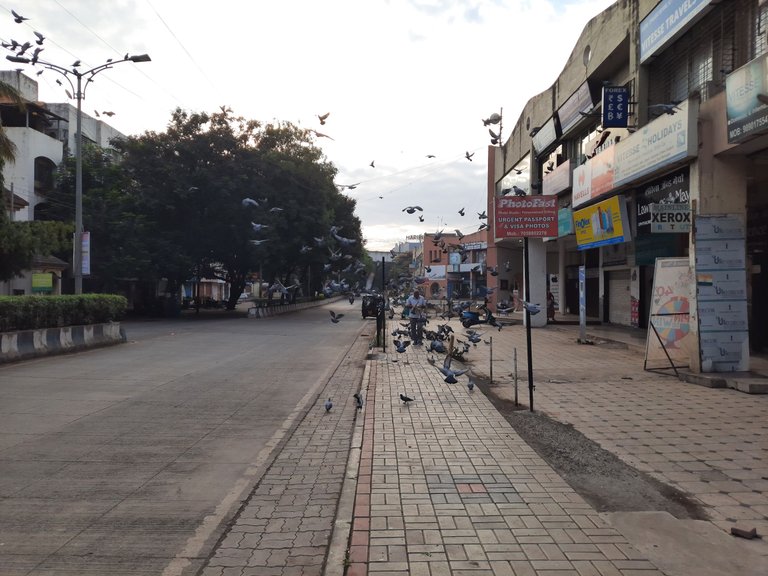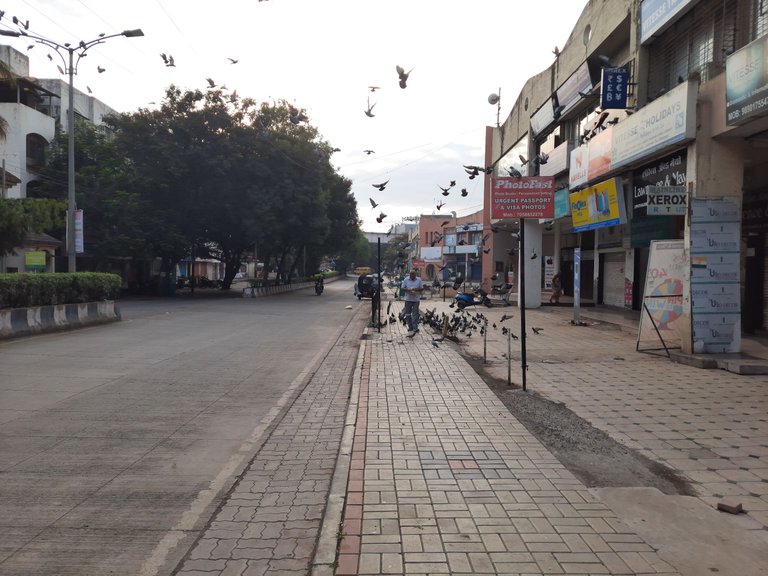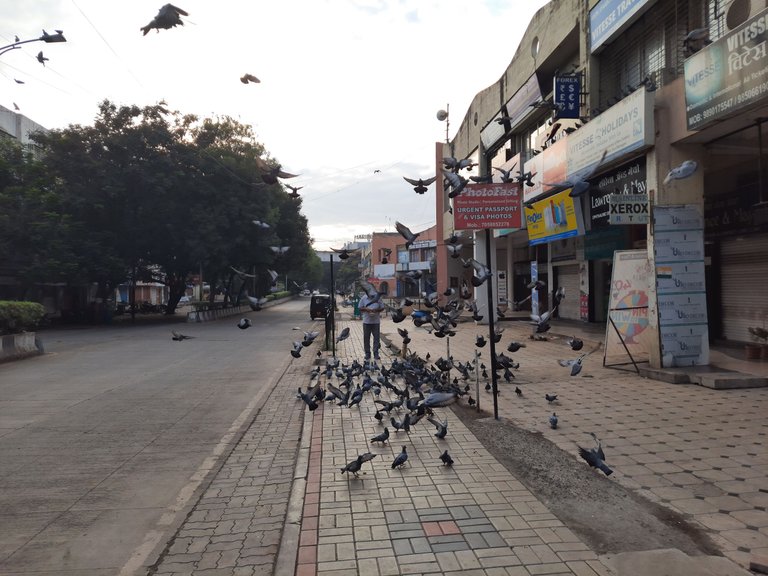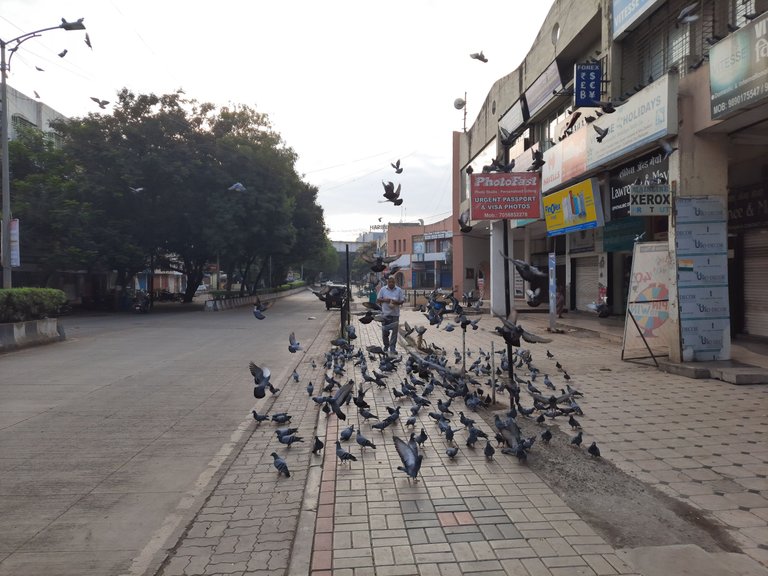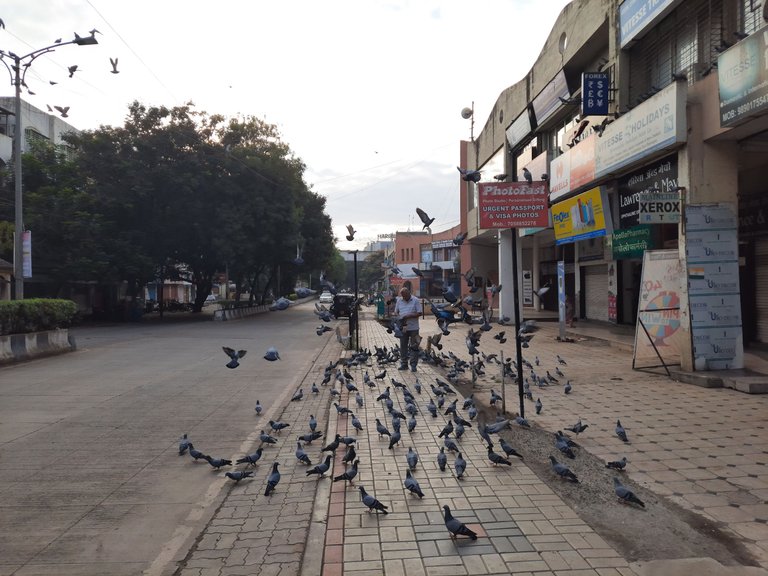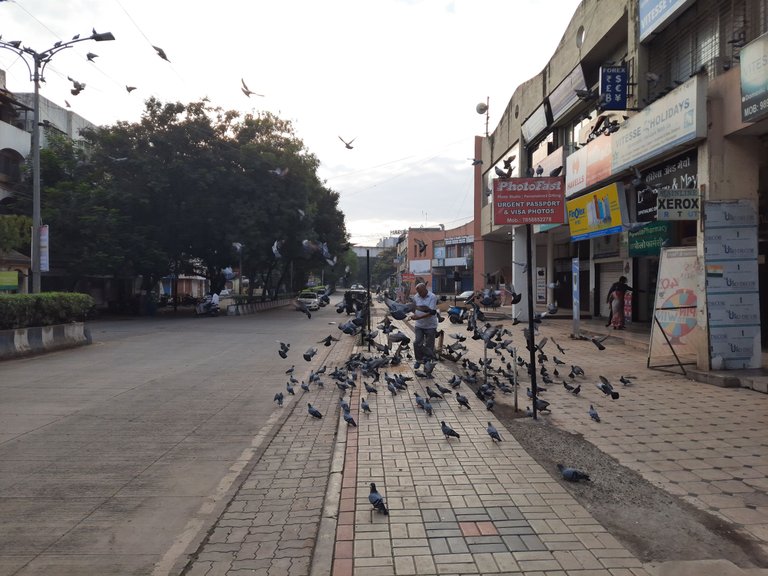 For some of us, it may feel scary, so many pigeons going round the man - at one point, he was almost invisible. A video probably would have been so nice. Just a day before, I watched the movie Morbius and this scene kind of reminded me that.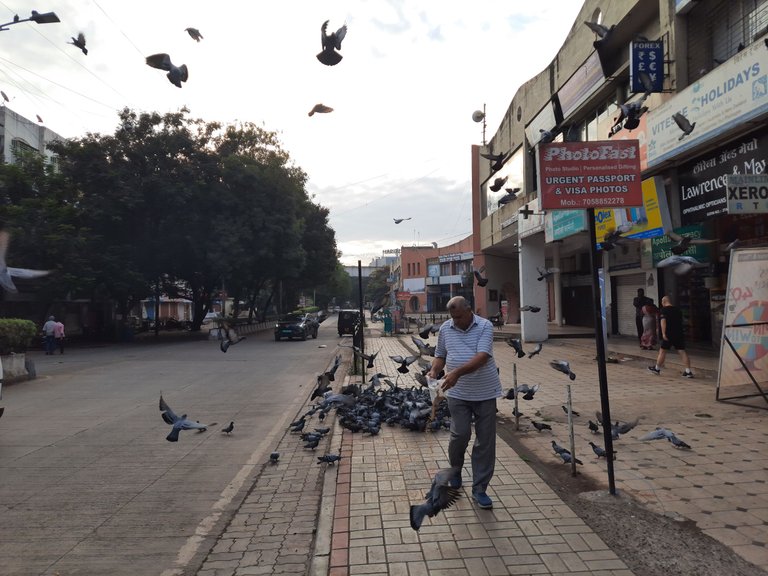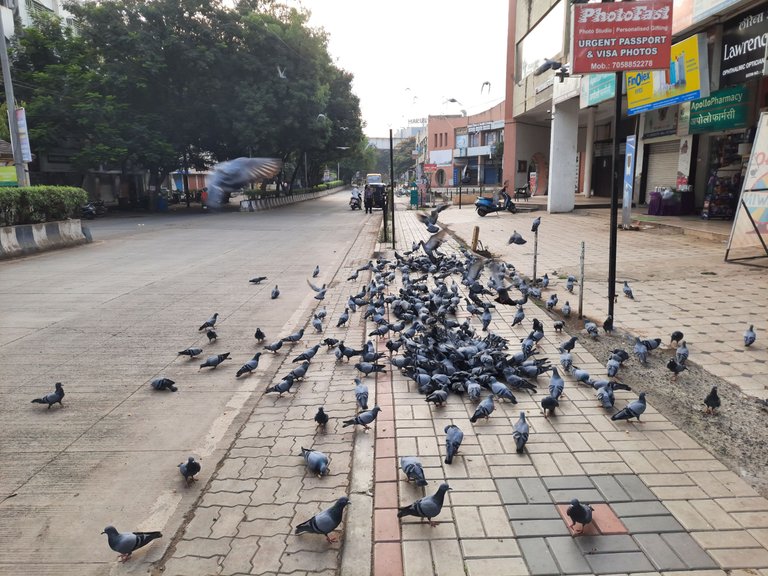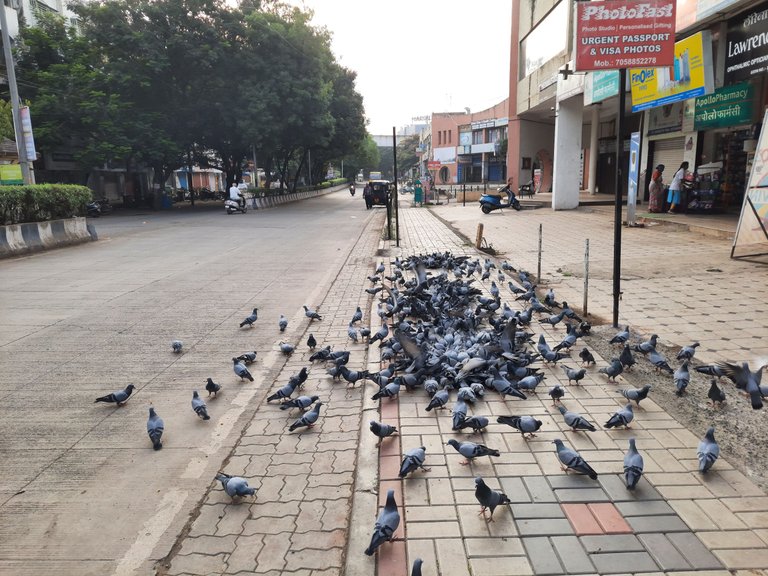 Truly Amazing experience.....on the roads during my morning walk in Pune.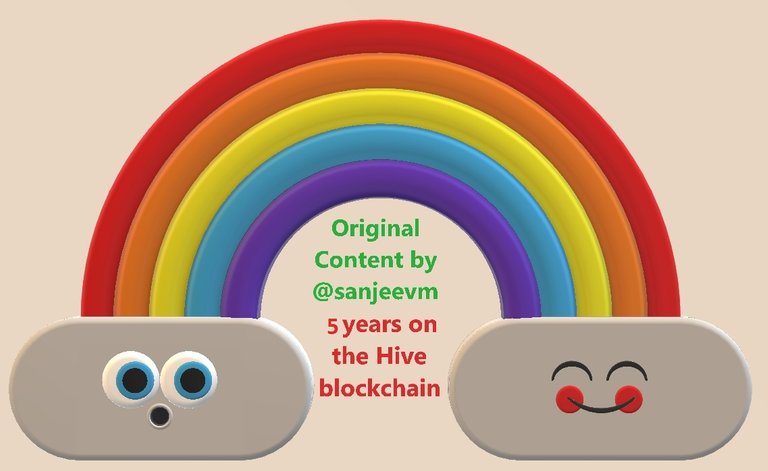 copyrights @sanjeevm - content created uniquely with passion for #HIVE platform — NOT posted anywhere else! #HIVE is my only social diary - my blog is my life.
---
▶️ 3Speak