Hello InformationWar platform! It's been a week of violent shootings across the world. Just last week Friday, a gunman entered Club Q (a gay nightclub in Colorado Springs) were he killed some people and some days ago, Walmart was attacked by another gunman, killing some innocent Americans.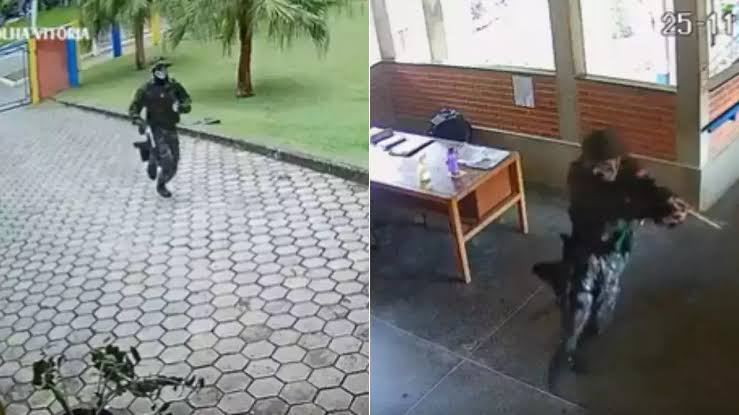 Source
On Friday two schools on the same street were attacked in Brazil and about 3 people were killed in the process. This ugly incident happened in southeastern Brazilian state of Espirito Santos. Apart from the 3 people killed in the shooting, 11 others were wounded.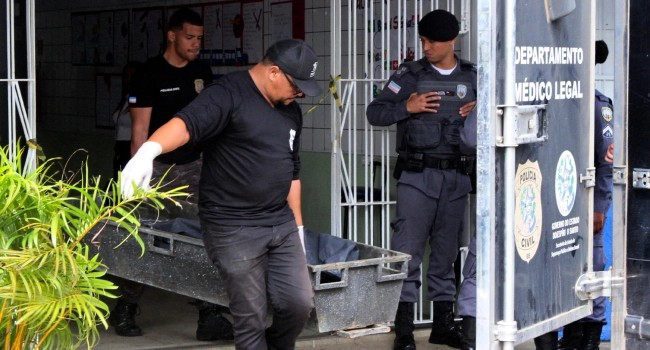 Source
The alleged shooter was identified as a 16-year-old who wore military-style camouflage attire with Nazi symbols, the authorities said of the twin attacks that took place at 10am (13:00 GMT) on Friday in the town of Aracruz, 80km north of state capital Vitoria.
The alleged shooter is said to be an ex-student of one of the schools that was attacked. It's reported that the shooter entered his former school and started shooting at his former teachers and in the process killed some students in the said public primary and secondary school. After leaving his former school, he went straight to a private school in the same street and shot an adolescent girl to death.
According to the police, the shooter is a son of a Military Police officer and the gun used in attacking the schools are registered with his father's name.
It should be noted that the alleged shooter is said to be having treatments in a psychiatric hospital prior to the incident on Friday and further investigations is being carried out to know the reason for the shootings.
Security camera footage broadcast on Brazilian media showed the shooter running into the school, rushing down the corridors with a semi-automatic weapon and firing shots. Police are investigating any potential links to extremist groups as he had a swastika on his fatigues.
The lives of some of the injured remained at risk, the governor said, as he declared three days of mourning in the state.
School shootings are uncommon in Brazil, although it has taken place in the past. For instance, twelve children were killed in an elementary school in 2011, while to the shooter killed himself and in 2019, two former students shot dead eight people at a high school in Suzano, outside Sao Paulo, then also took their own lives.
The eight years gap should tell you how unpopular school shootings are in Brazil, but this should be a wakeup call on authorities to brace up security in schools as well as public places to prevent such ugly incidents from happening.