‌Hello Everyone!
‌
‌Today I make a paper pop-up card using colored paper. This card is a little complicate and there are many steps to make it. I make it by attaching three cards of different sizes.I do not decorate any flower or leaves at inside of this card. But the outside of the card is decorated with a single flower and four leaves.It takes long time to make this one. I really like it, after making this one. I think it's unique and beautiful.Unlike any card I have ever made before. I tried to make it.
‌
‌
‌Needed materials
‌
‌cardboard
‌colored paper
‌glue
‌scissors
‌pen
‌ruler
‌washi tape
‌
‌
‌
‌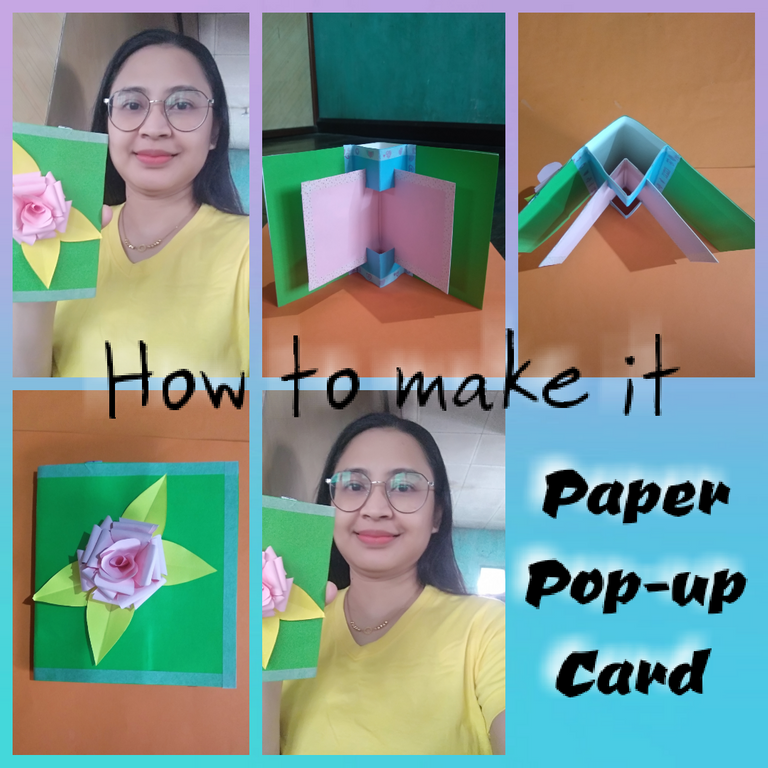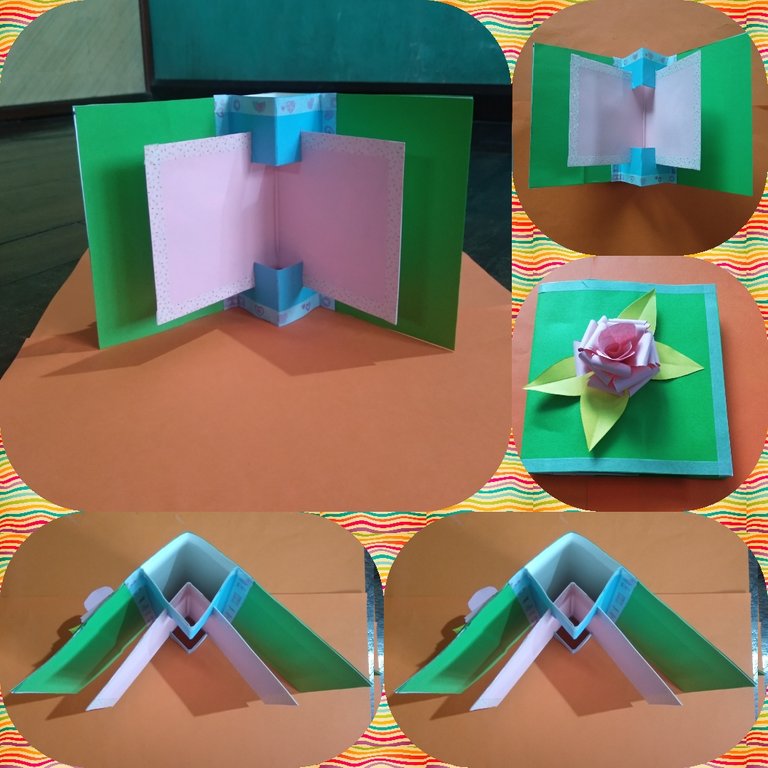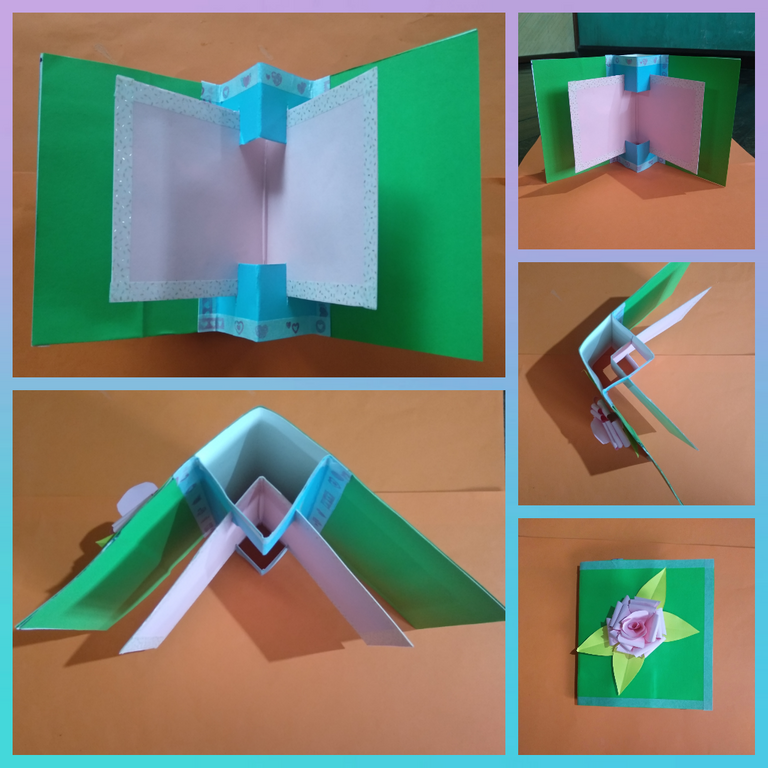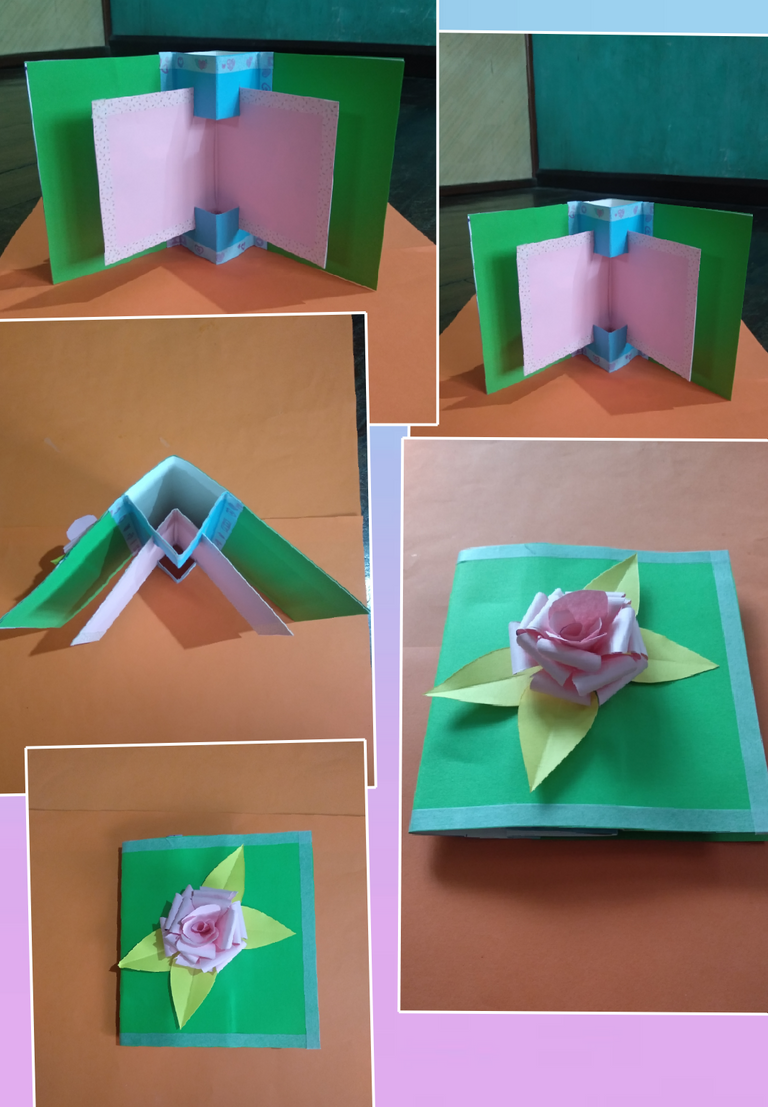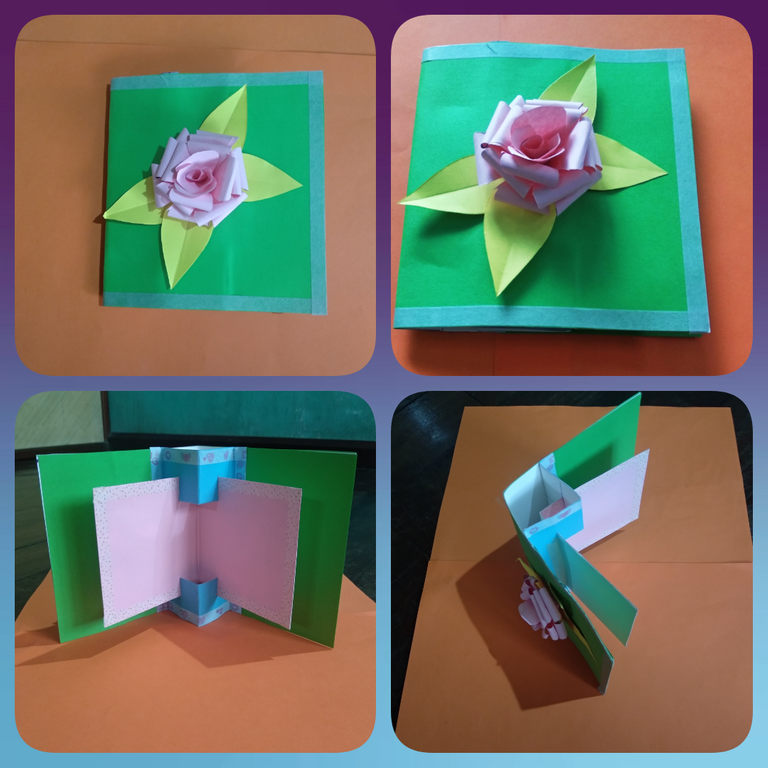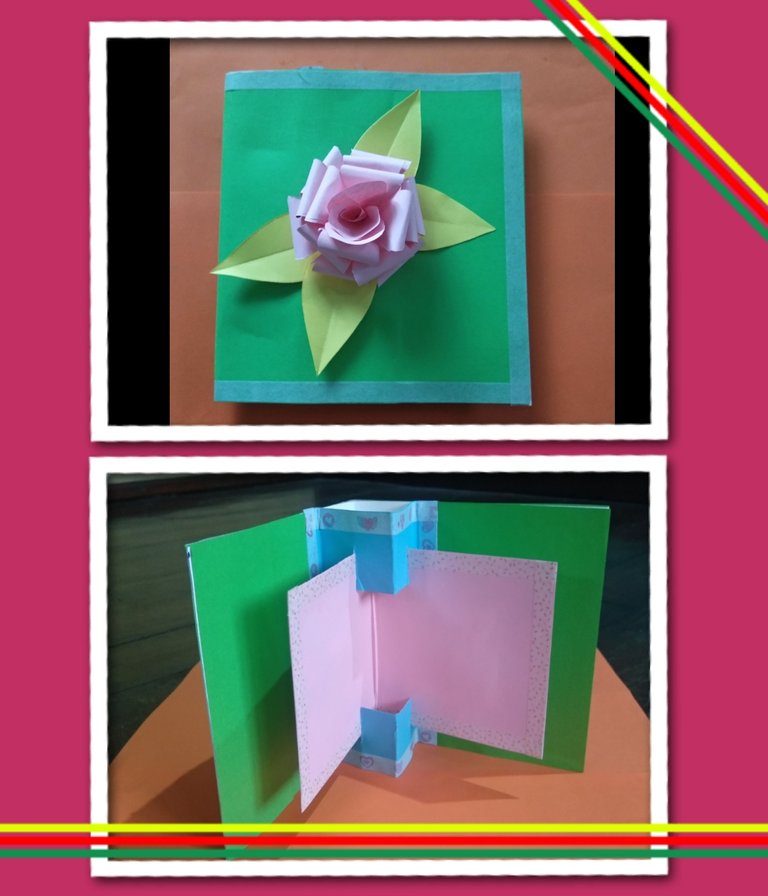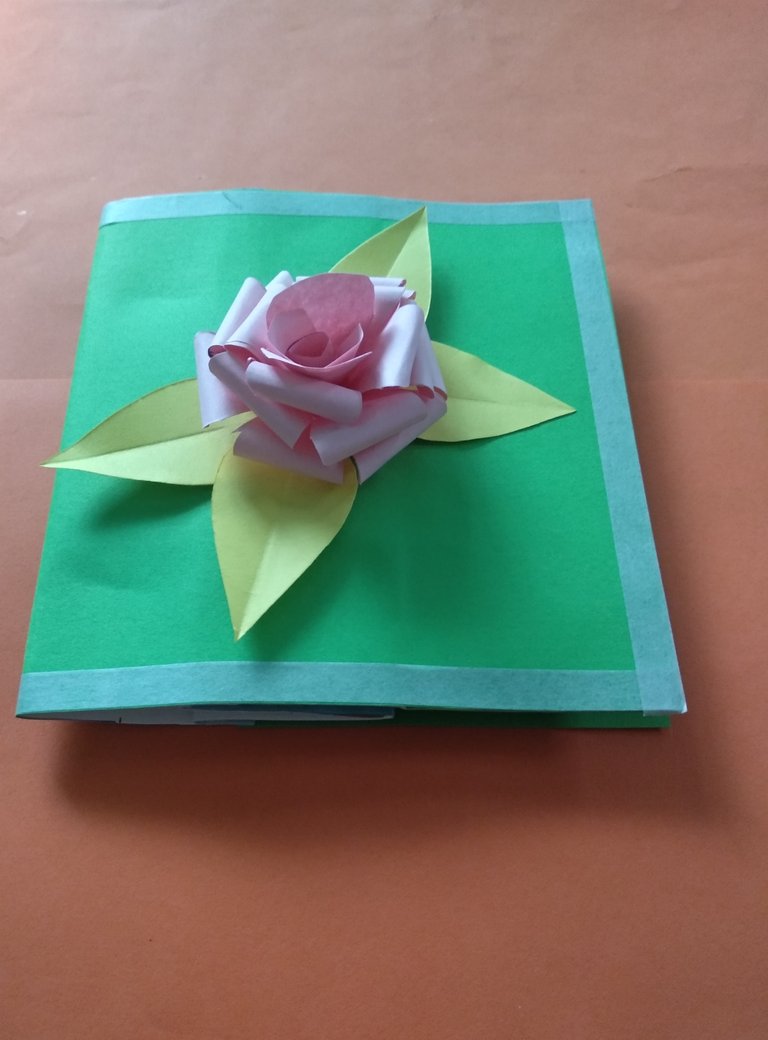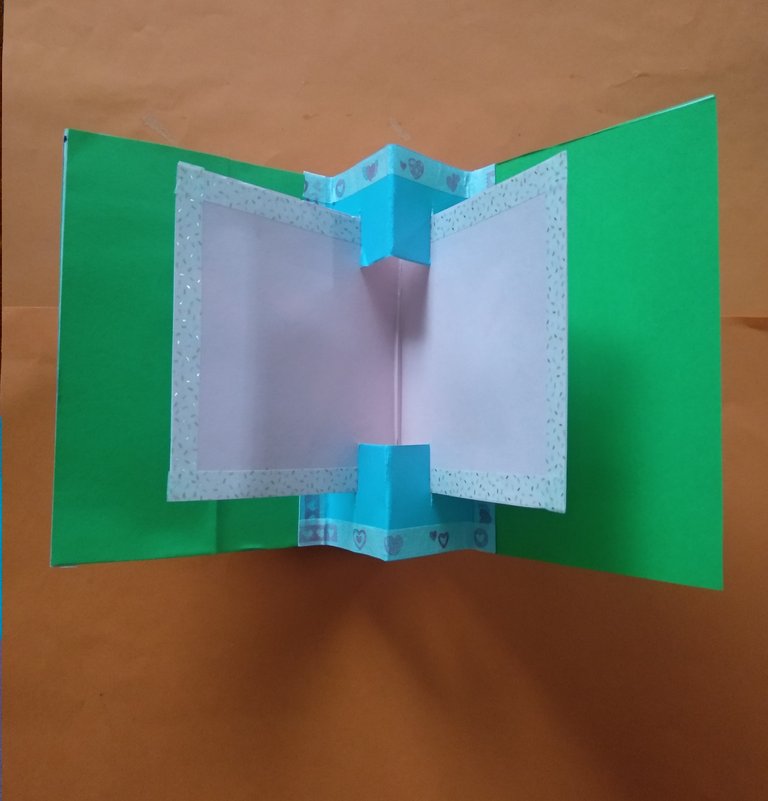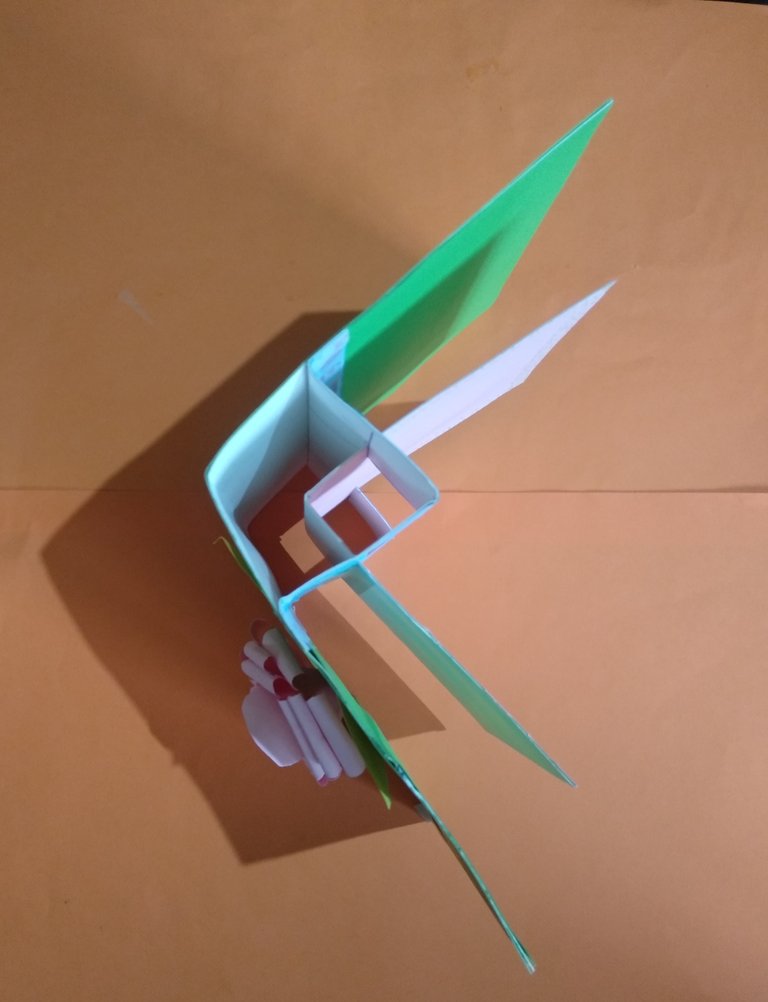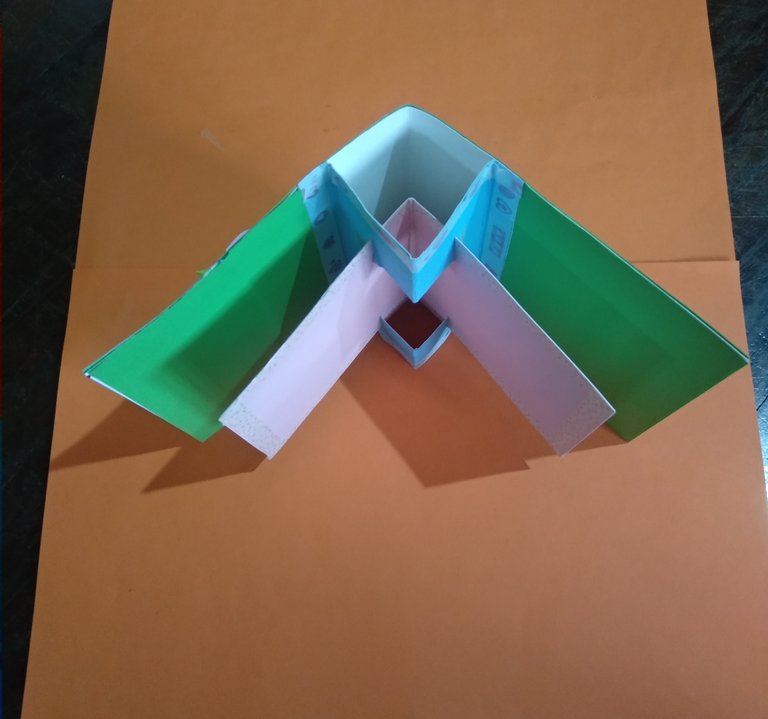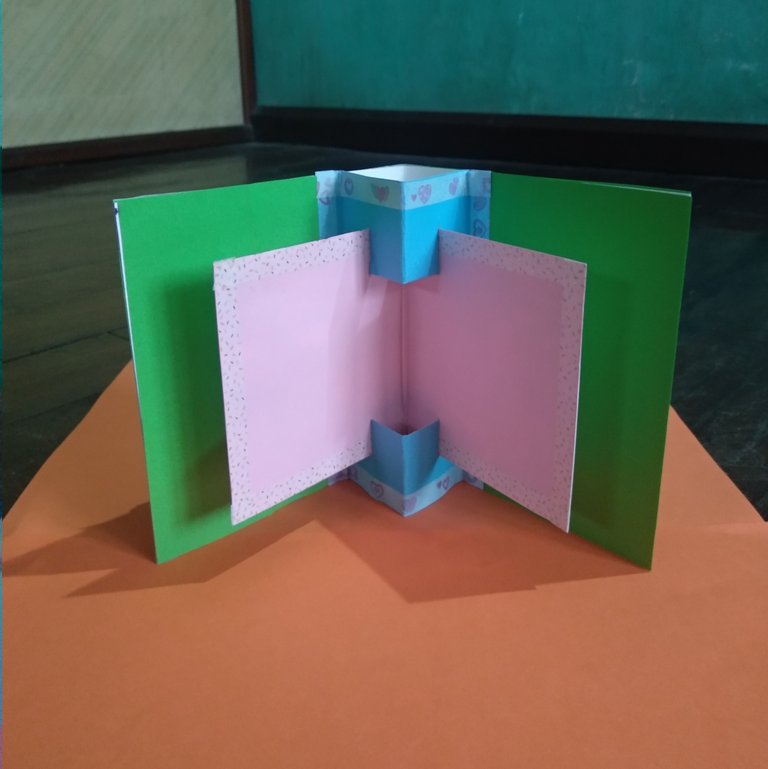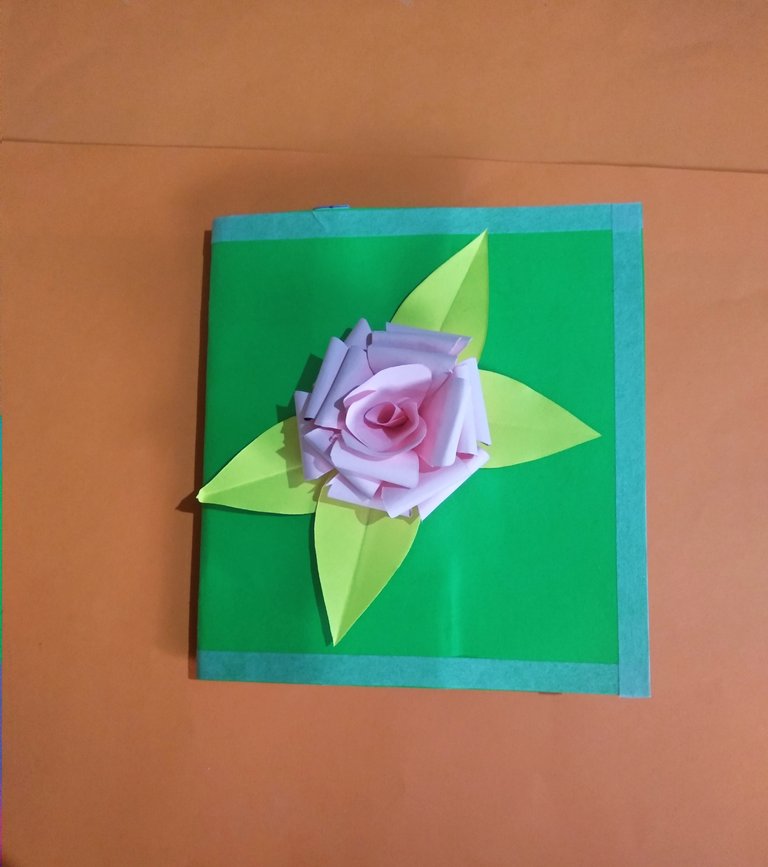 In the first step, I cut piece of cardboard by measuring 18cm and 9cm. One side of this cardboard is glued with pink paper and folded it in half.Make with washi tape on the four sides. Then I make another card.The dimensions of the card are 13cm, 10cm. 1cm, 4cm, 4cm, 1cm points are drawn on this cardboard and lines are drawn.Draw lines by measuring 3.5cm, 6cm, 3.5cm. Remove the center of this cardboard as shown. Glue it with blue paper. I cut 2cm at the four corners of the cardboard.Fold the cardboard in the middle and join it with the first pink cardboard as shown.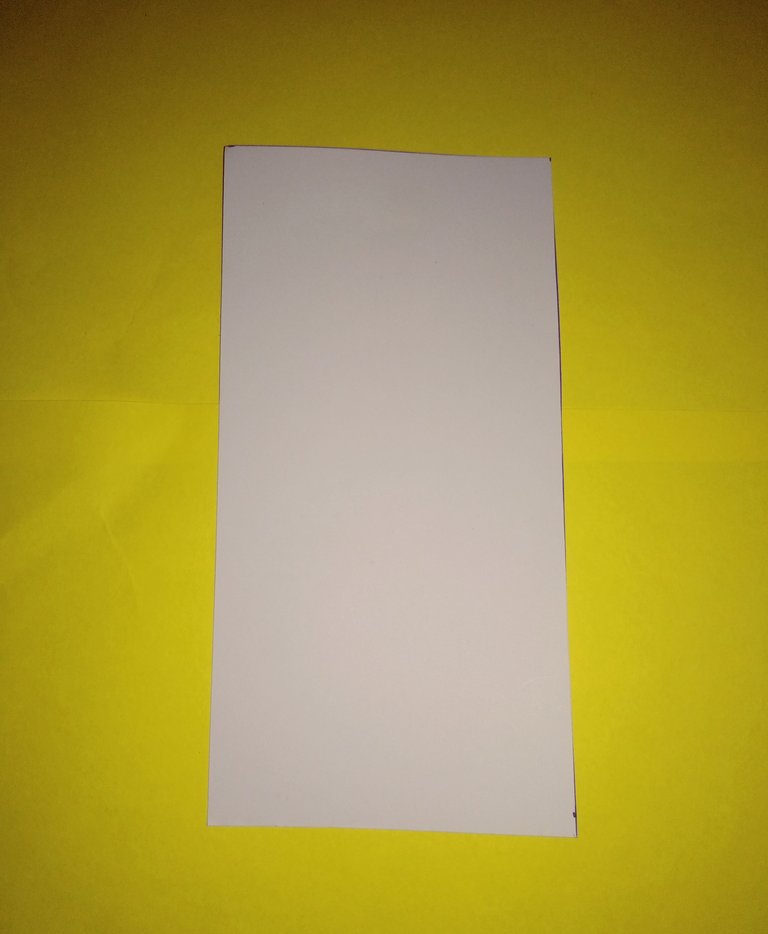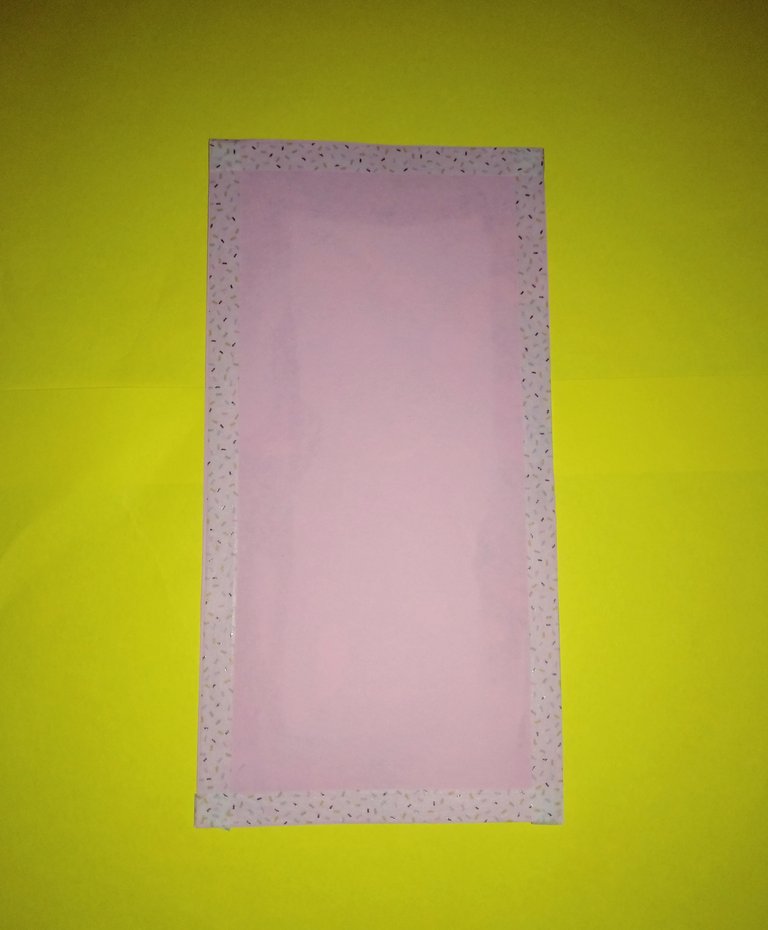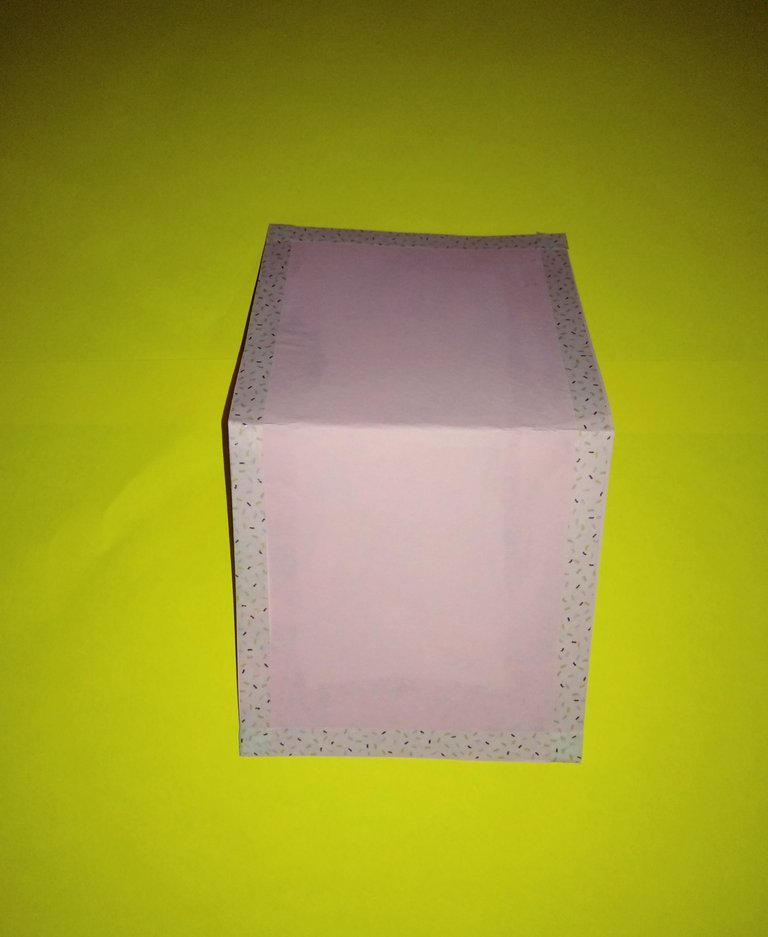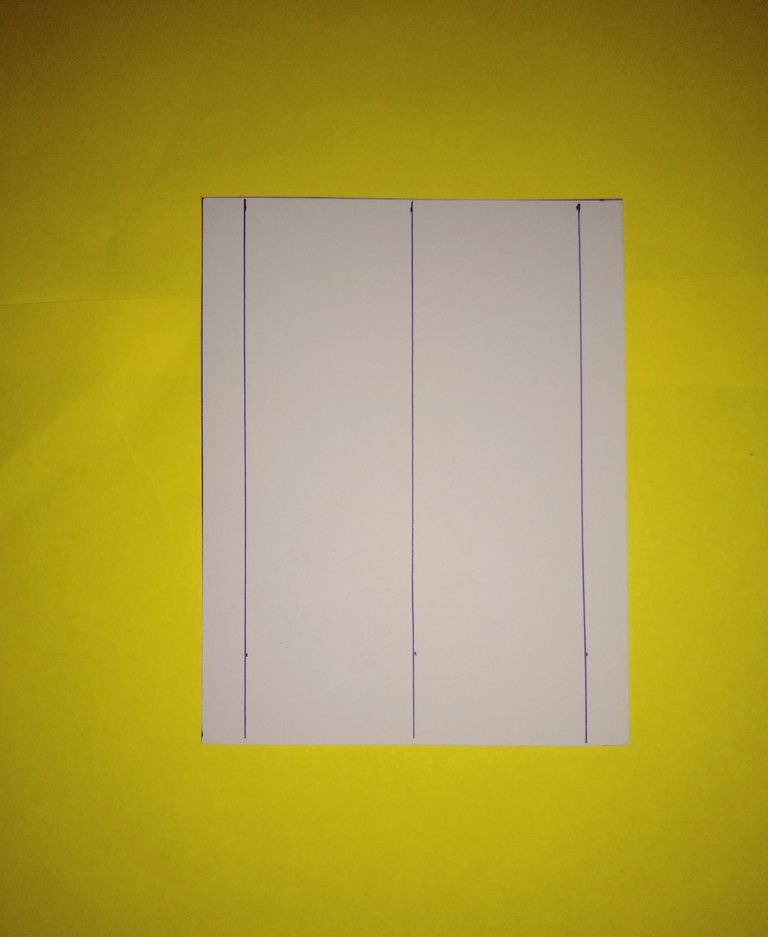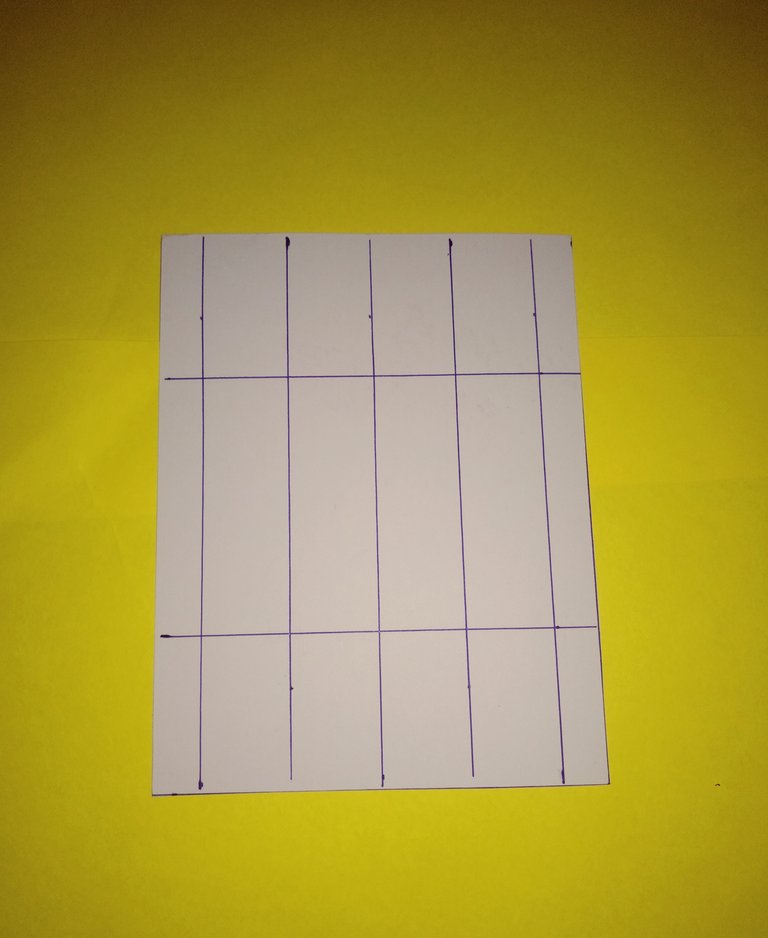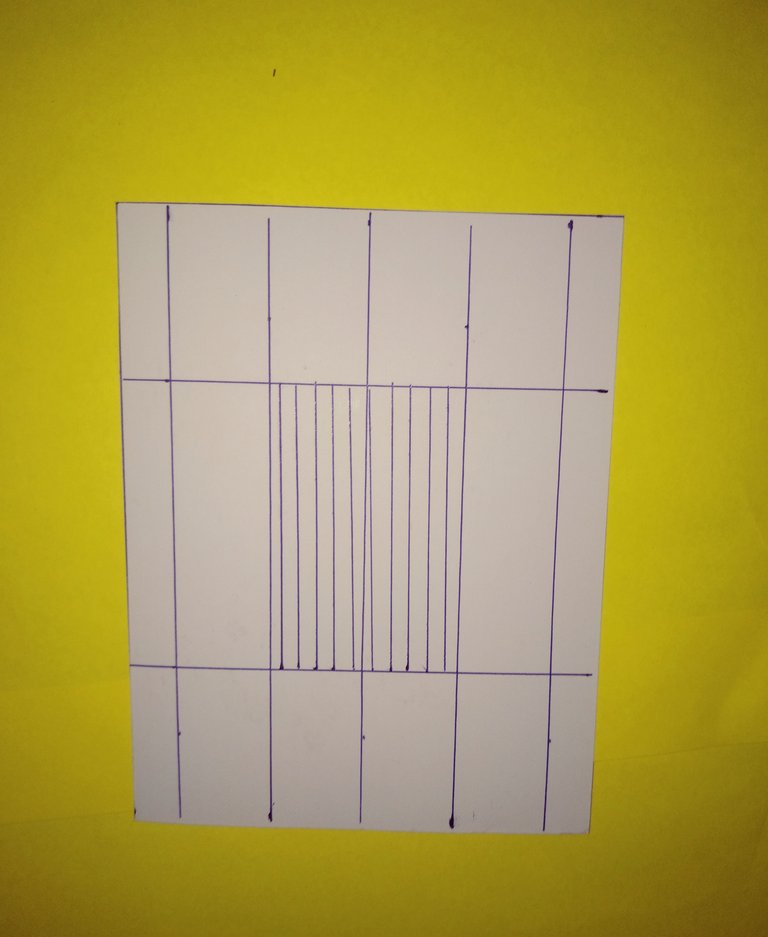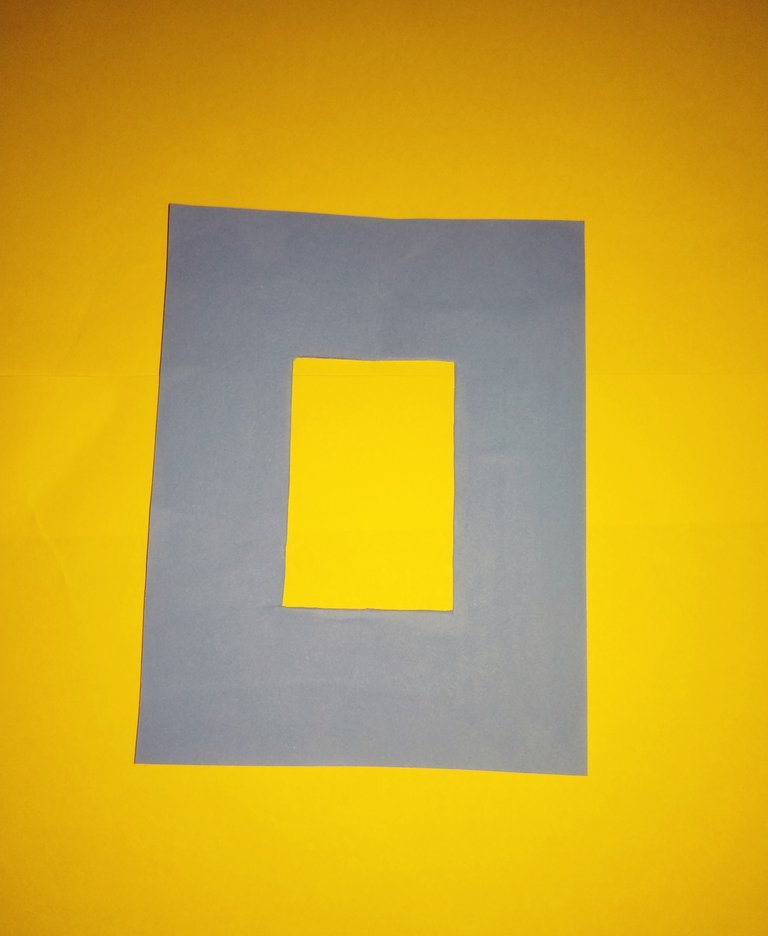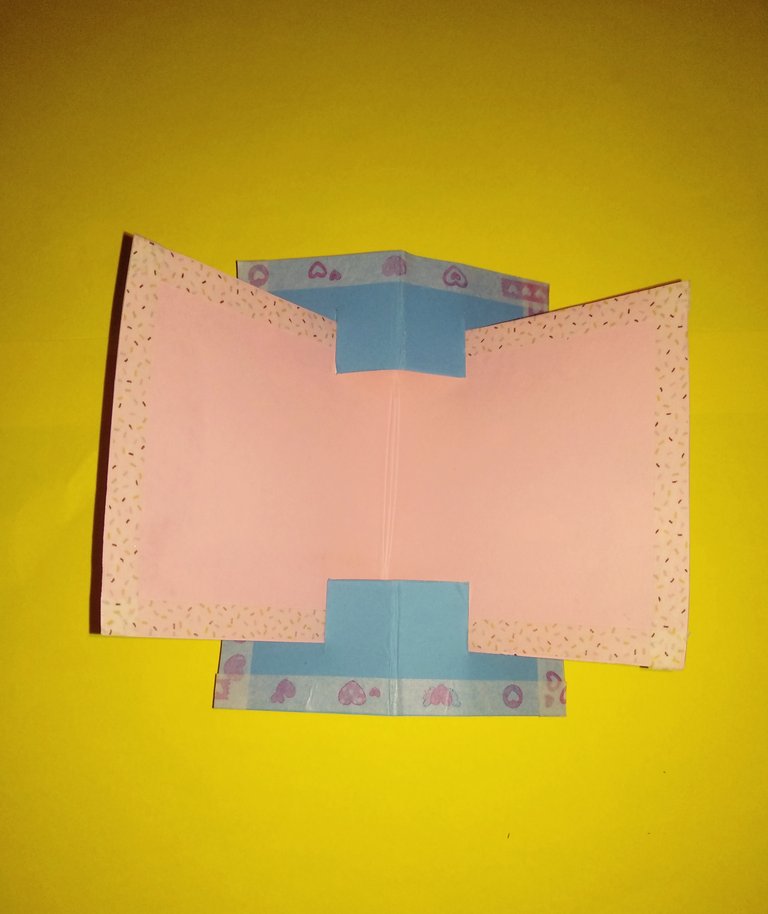 In this step, the two cards are glued together to make a 1cm space, and then glued on both sides with tape. The next step is to cut a piece of cardboard. The dimensions are 24cm, 13cm.Glue one side of the cardboard to the green paper and shape the inside as shown. Fold the card in half and glue two pieces of cardboard together as shown.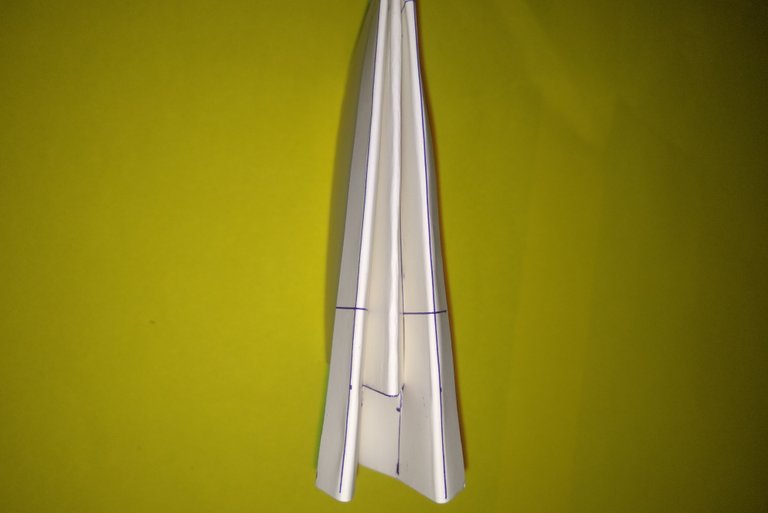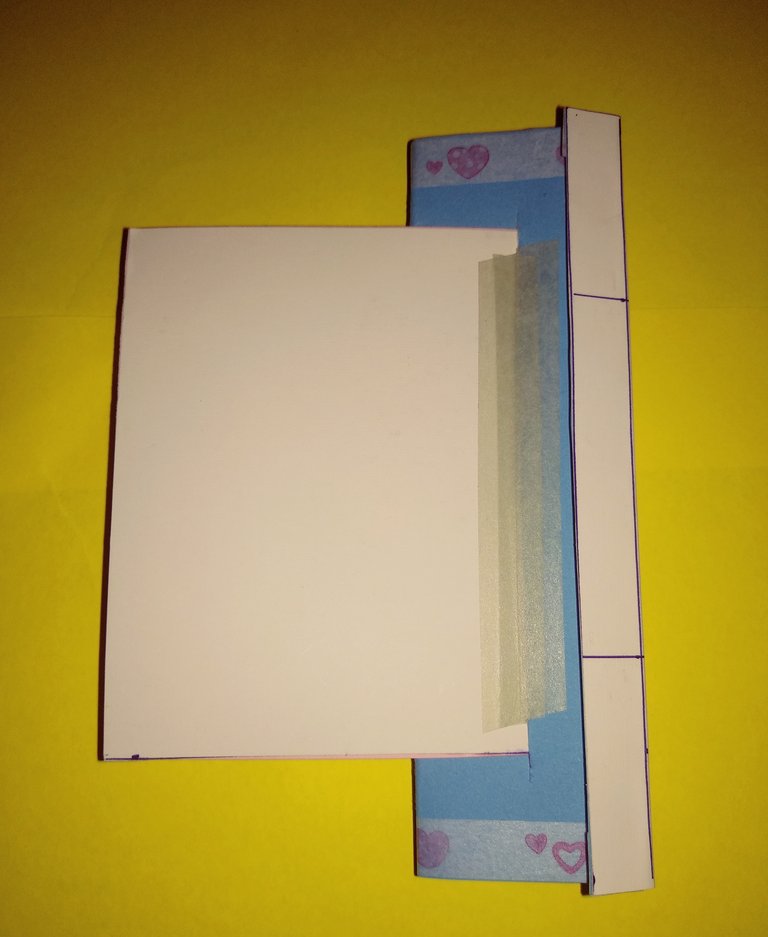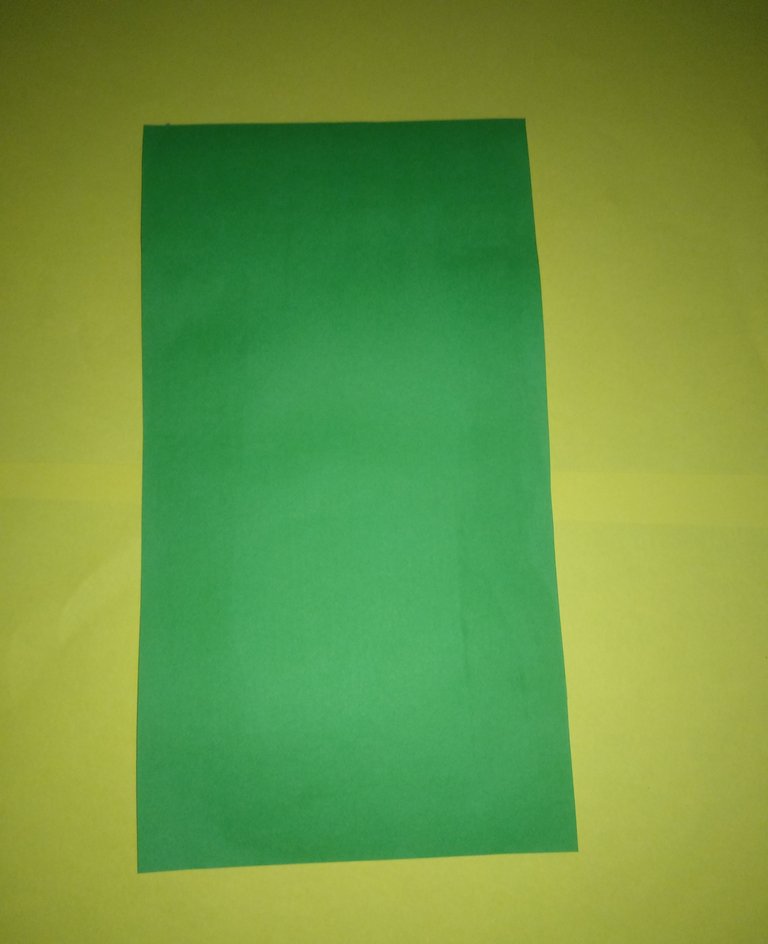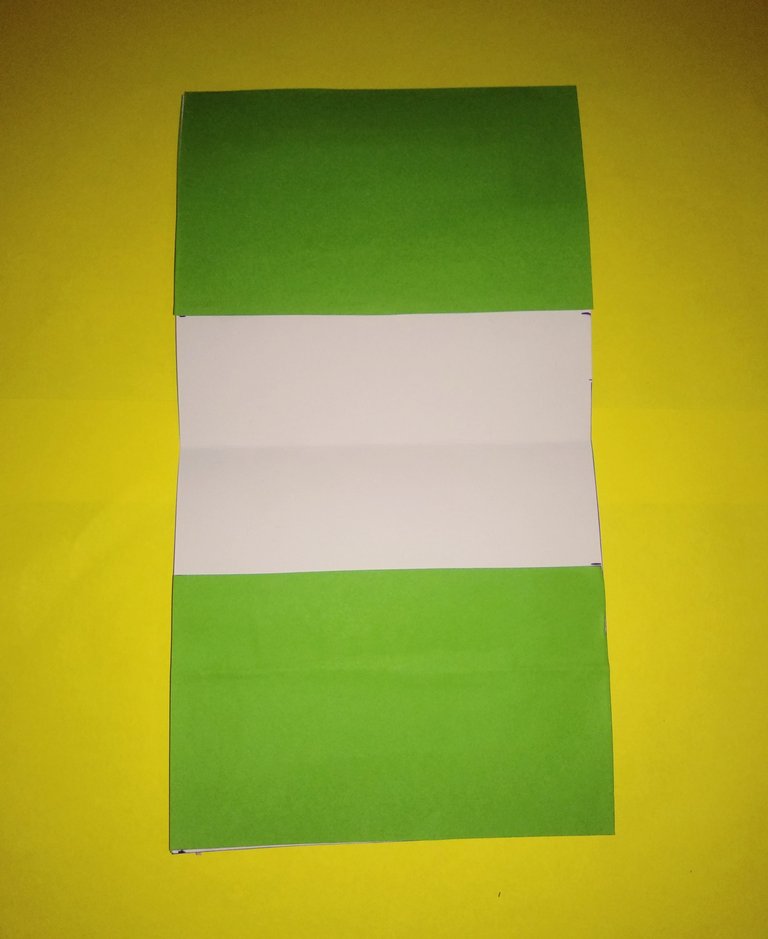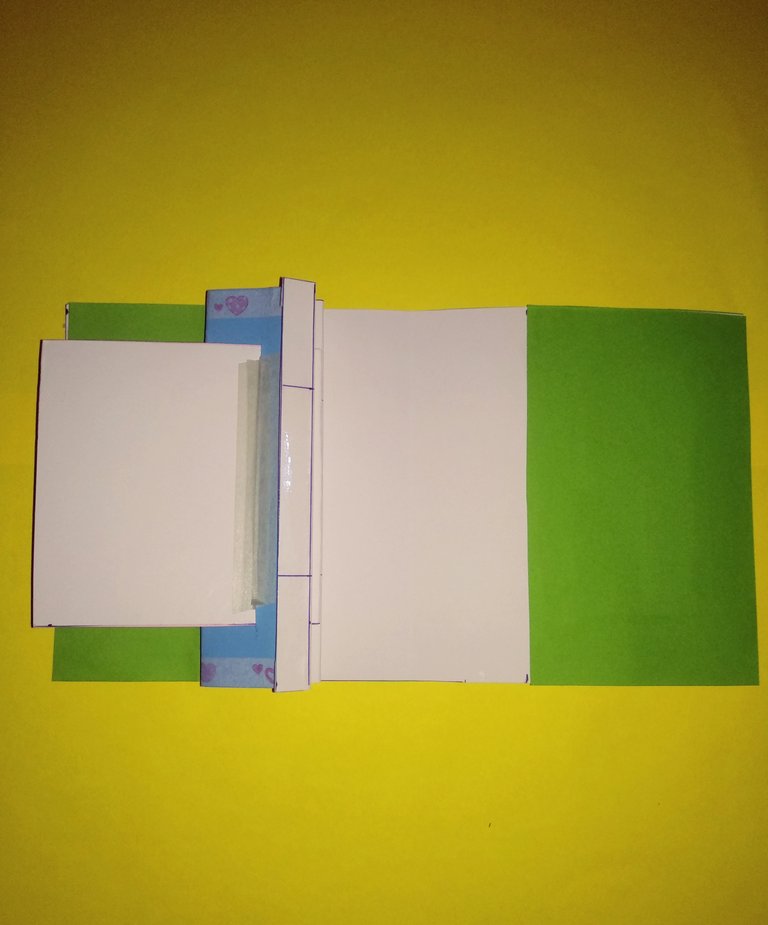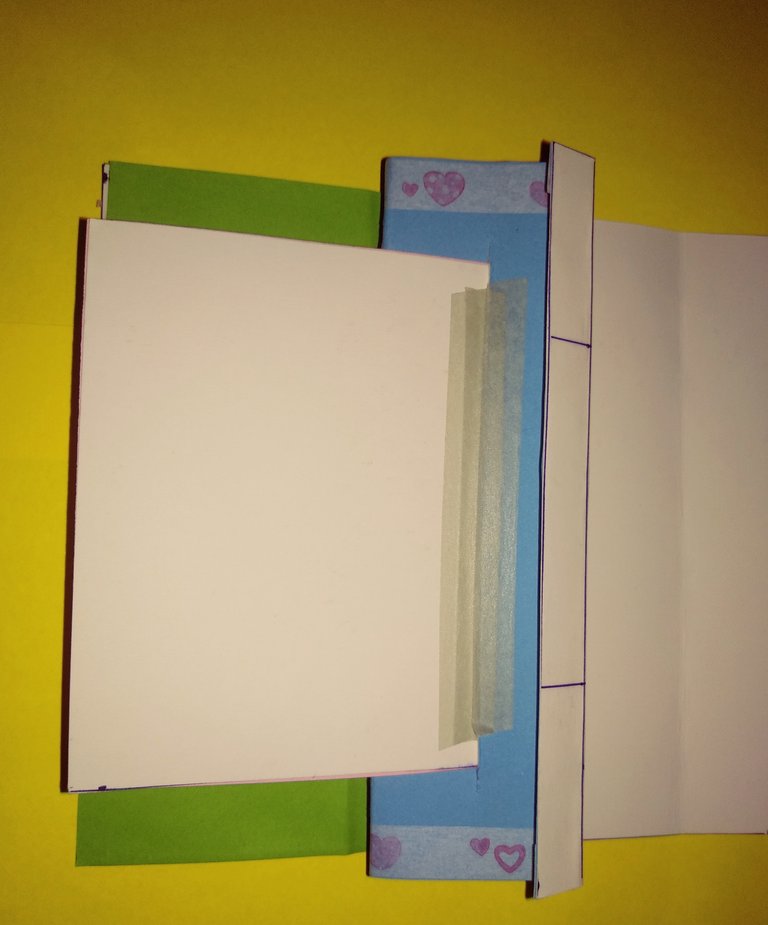 Make a flower to decorate at the outside of this card. Fold paper as three circles of the same size, then draw and cut it to be a flower shape.The petals of each flower are cut as shown in the picture. Each of them is glued together to make a flower. The edges of the flower are bent.I cut four leaves and decorate them with flower.After making all for this,take beautiful photos. Thank you so much for your reading my post to the end.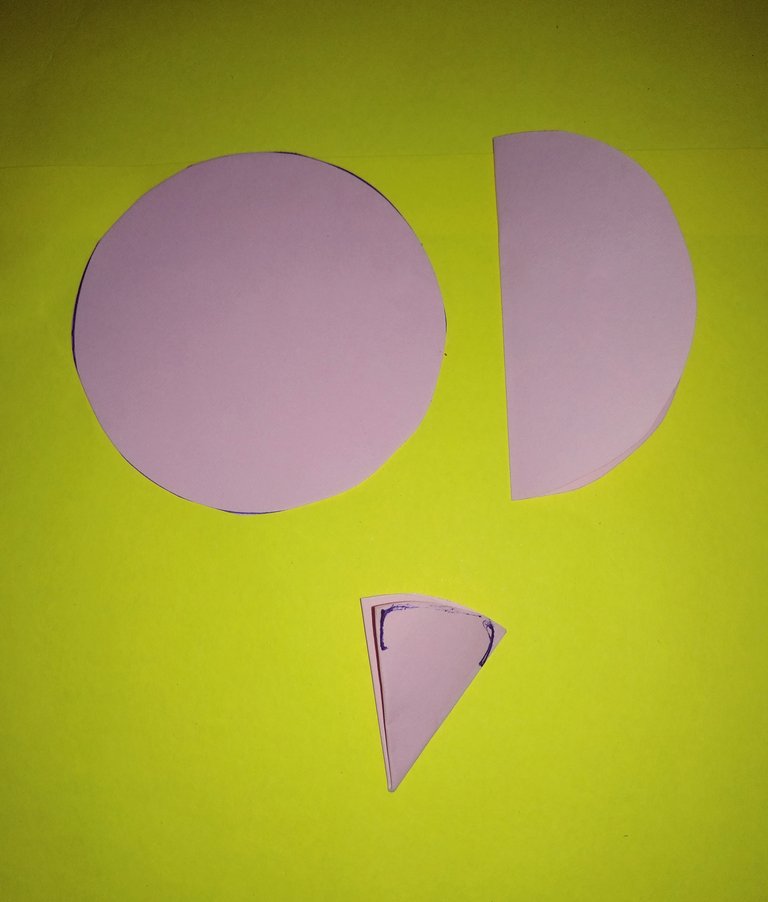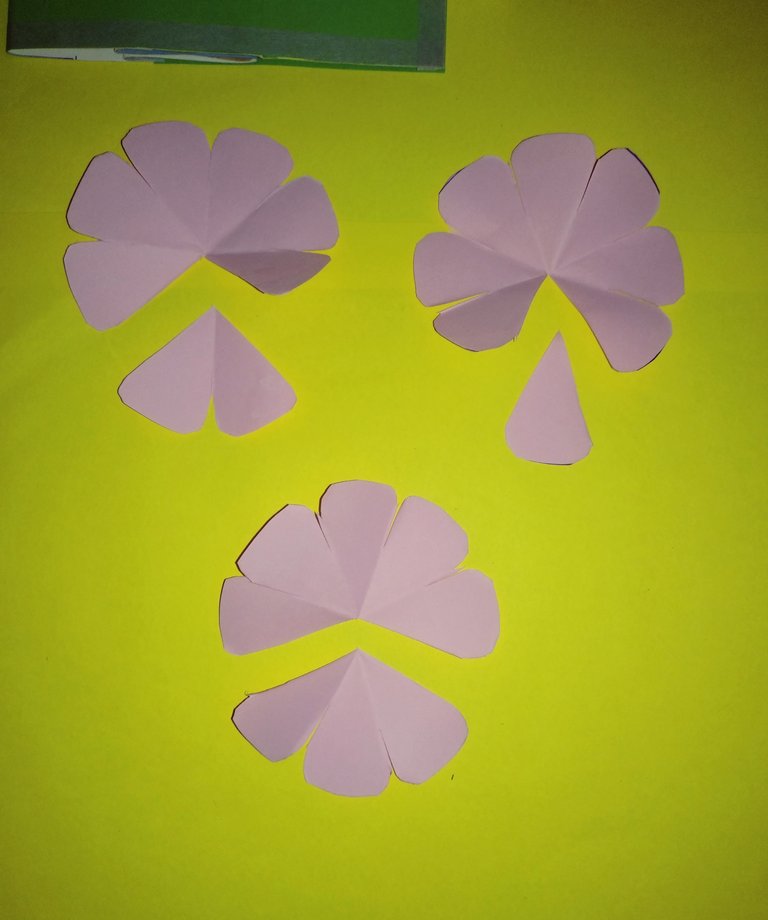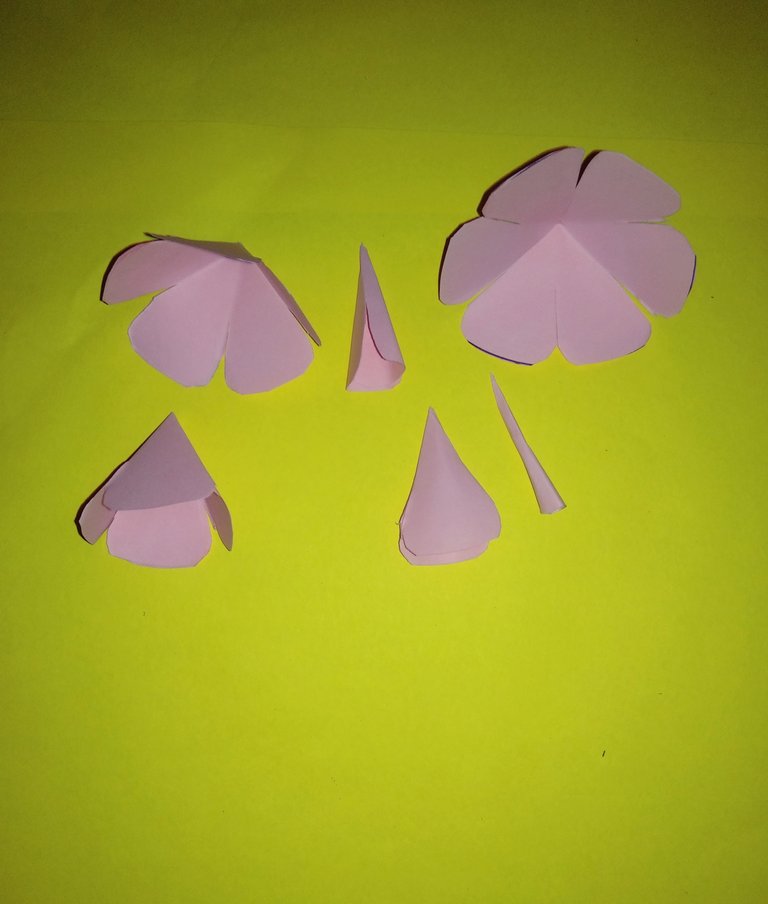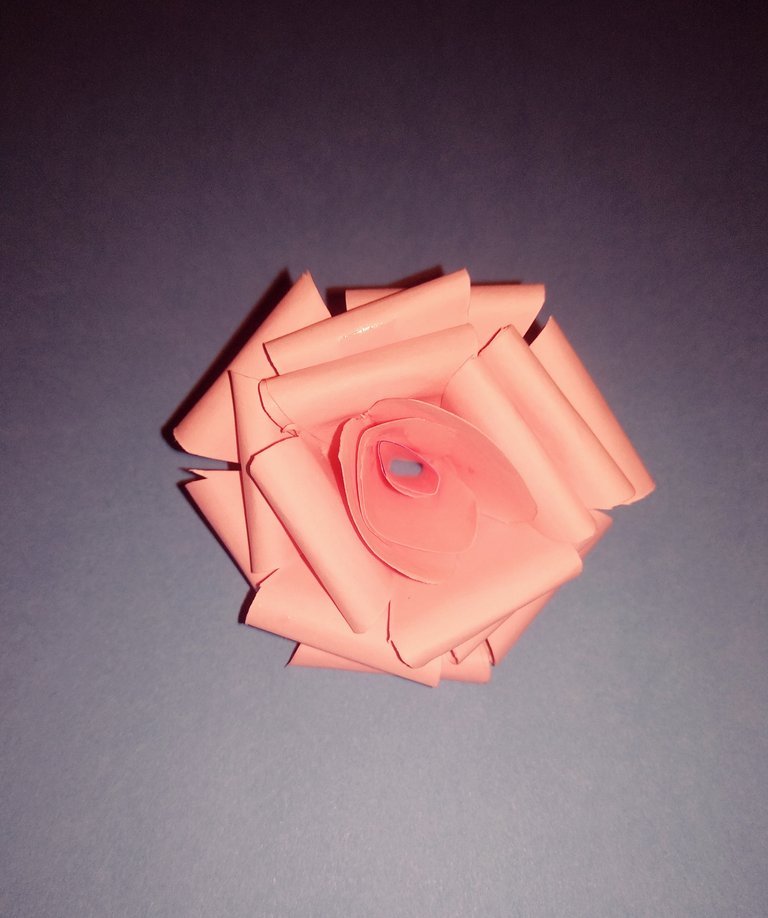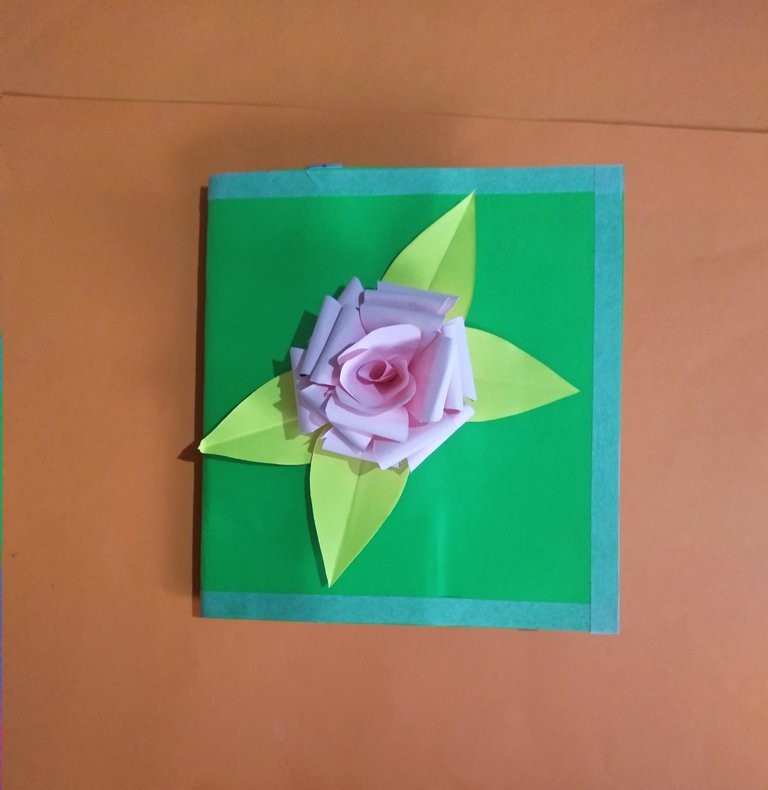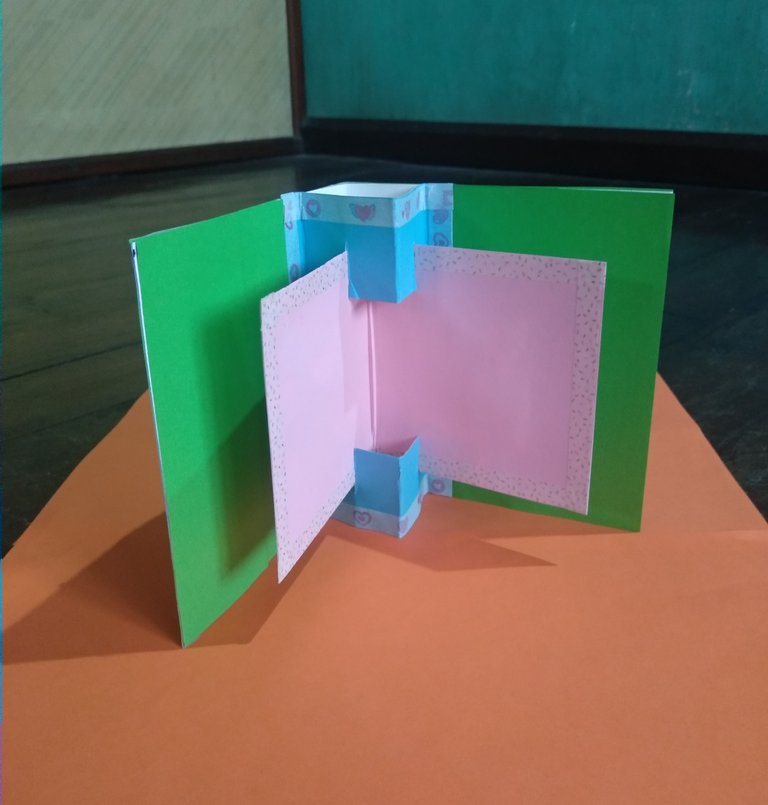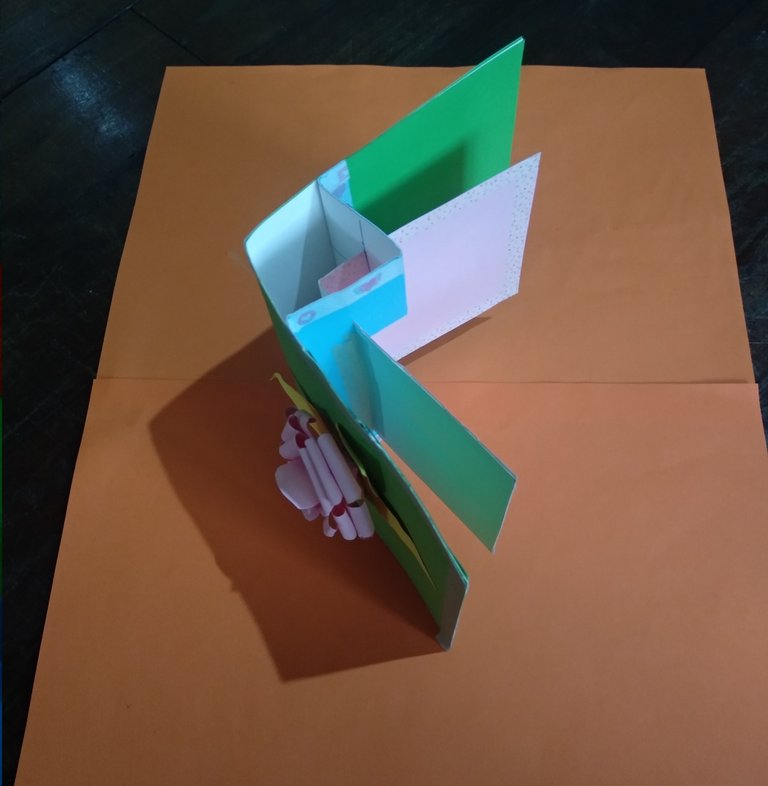 May 25,2022
Written by @asterkame
By my photos & made by me