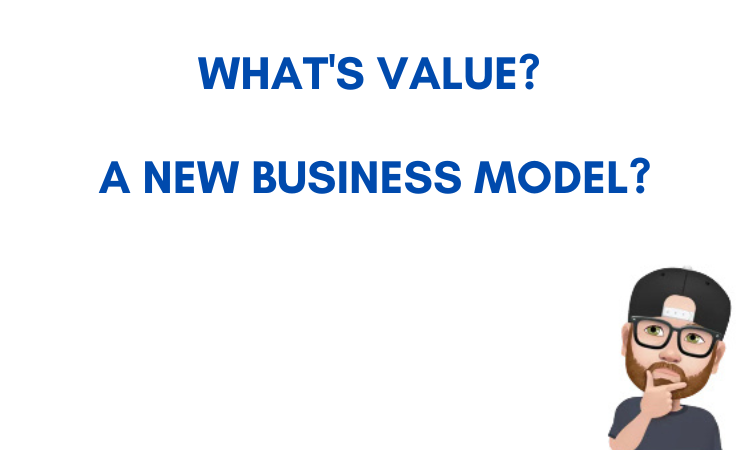 I have a confession...
I have a huge ulterior motive for co-hosting the CryptoManiacs podcast every week.
Sure, it's to add value to the chain and help raise awareness to everything going on with Hive but I'm also being a sponge every time we have a guest on.
Do you wanna know why?
Because these are the cream of the crop of crypto minded entrepreneurs and I learn SO MUCH from them!
This happened on Tuesday's show with @brianoflondon
Brian made a comment about the 'future' of business online and said we need to change the concept of 'online tips' to 'value being exchanged'?
I'm not doing his point justice but let me try to explain...
We've all heard of Patreon and heck, even our own PeakD / tipping bots on the blockchain have made it super easy to reward your favorite content creators. This goes above the blockchain rewards pool, and more out of pocket. Just like a potential customer will see the value in your online business and choose to spend their money with you.
They see value and they exchange their money for the value you are offering!
Simple right? It's been like this for centuries!
But what if we changed it all.....
What if we created a new business model where there wasn't a fixed cost associated with an online business, but rather we put the control in the customers hands. If they feel there is value given from your product or service...They 'reward you' with something you value! A tip!
Now at first, this is scary right?
You aren't going to charge someone a fixed cost, and you yourself have..Fixed costs to operate your business! How the heck could it ever succeed?
This is all questions that would need to be answered before anyone adopted this model but I think it's extremely powerful to give the choice...To your customer!
Personally, I think it would build some massive brand loyalty and could even be considered a sneaky way to get some extra press and publicity. But at the end of the day, you want to give your customers / readers / subscribers....Value!
And in exchange, you receive value in return!
Utopian society right? lol I know, it seems like an express lane to bankruptcy. And you know someone would 'tip' you pennies instead of the value you hoped you would get. But I just think, right now, in the world where the price of gas is sky rocketing, and companies are nickel and diming you every time you blink...Putting choice back into consumers hands might pay off big...
If you lead with value, reciprocity will surely follow!
And maybe this isn't a model for brick and mortar perations...But what about, right here on chain? In a content creator environment? With the amazing tools right here at our disposal?
Let's give it a try....
I know of quite a few 'tipping bots' that you can use to get the ball rolling!
We've got our very own CTP tipping bot (@ctptips) and we all know of @hive.pizza amazing work!.
Why not start right there?
We have some amazing things being built by @brianoflondon as well with the v4v.app where you can send sats to anyone creating content!
And of course, @peakd 's tipping service is absolutely brilliant!
I guess when I really think about it, this model could be huge because it leads with value always. And if we focus on that, and always try to add value to our readers / customers experience...Nothing bad will ever happen!
---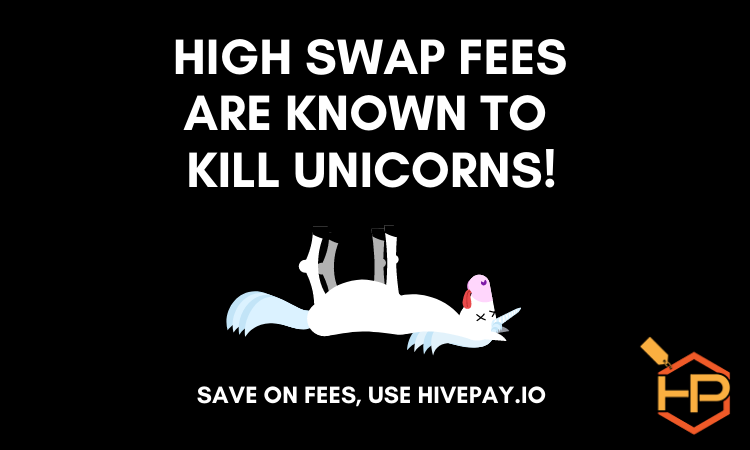 Save BIG on all your Swap.Hive / Hive needs with HivePay:
Vote for our Witness Node (clicktrackprofit) On..
Hive:
https://peakd.com/me/witnesses
https://wallet.hive.blog/~witnesses
Gift and tip CTP tokens to awesome content creators using the brand new @CTPtips Bot!
Stake CTP and use the prompt !CTP to gift tokens to your favorite creators!